Showtime!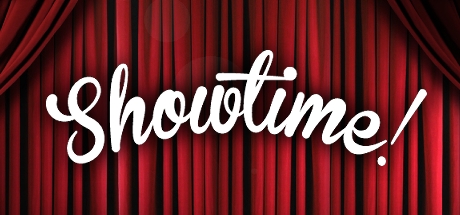 Store | Hub | SteamDB | Site
Developer: Myrtilus Entertainment Publisher: KISS ltd
Genre: Casual, Indie, Simulation, Strategy
Languages: English
Tags: Simulation (39), Casual (30), Strategy (29), Indie (26), Management (20), Movie (6)
Category: Single-player, Steam Trading Cards, Includes level editor
Release date: May 23, 2014
Price: $5.99
Score rank: 24% Userscore: 67% Old userscore: 64%
Owners: 49,158 ± 6,351
Players in the last 2 weeks: 1,073 ± 938 (2.18%)
Players total: 25,116 ± 4,540 (51.09%)
Followers: 329
Peak concurrent players yesterday: 13
YouTube stats: 40,739 views and 149 comments for videos uploaded last week, 15 new videos uploaded yesterday.
Playtime in the last 2 weeks: 04:57 (average) 05:47 (median)
Playtime total: 06:18 (average) 02:58 (median)

Steam Spy is still in beta, so expect major bugs.
Peak daily concurrent players:
CCU data courtesy of SteamDB. Used with permission.
Hourly concurrent players:
YouTube:
The views data is based on top 50 videos uploaded last week. Actual number of views might be more than the number shown.

The displayed number of videos uploaded yesterday is limited to 50, so if there were more videos uploaded, the number will still show 50.

If the game has commonly used word as its name (like "FEAR" or "Volume") its number of Youtube views might be wrong.
Games similar to this one:
#
Game
Release date

Price

Score rank
(Userscore / Metascore)

Owners

Players

Playtime (Median)

1
Dream Car Racing 3D
Sep 22, 2016
$14.99
99% (98%)
4,723 ±1,968
4,079 ±1,829
04:37 (04:22)
2
Quell
May 14, 2015
$3.99
99% (98%)
12,236 ±3,169
5,581 ±2,140
03:09 (01:50)
3
Zenge
Apr 12, 2016
$0.79
97% (97%)
50,231 ±6,420
36,707 ±5,488
01:56 (01:20)
4
klocki
Jul 13, 2016
$0.99
97% (97%)
62,682 ±7,172
45,723 ±6,125
01:24 (00:53)
5
Hustle Cat
Mar 16, 2016
$19.99
97% (97%)
10,089 ±2,877
8,801 ±2,687
10:24 (06:09)
6
Soundboxing
Sep 29, 2016
$7.99
94% (96%)
6,011 ±2,221
5,367 ±2,098
05:09 (04:09)
7
Beat Da Beat
Mar 10, 2016
$1.99
91% (95%)
6,440 ±2,299
5,796 ±2,181
04:47 (04:51)
8
12 Labours of Hercules
Mar 23, 2015
$2.99
88% (94%)
149,620 ±11,079
117,206 ±9,806
06:14 (04:28)
9
Lakeview Cabin Collection
Apr 9, 2015
$9.99
88% (94%/70%)
48,085 ±6,281
34,990 ±5,358
03:56 (01:35)
10
Bullet Sorrow VR
Nov 30, 2016
$19.99
88% (94%)
5,796 ±2,181
5,152 ±2,056
02:40 (01:44)
11
12 Labours of Hercules IV: Mother Nature (Platinum Edition)
Dec 25, 2015
$2.99
77% (91%)
30,697 ±5,019
22,110 ±4,259
06:53 (04:24)
12
Axes and Acres
Apr 7, 2016
$9.99
N/A (N/A)
4,079 ±1,829
2,576 ±1,454
08:38 (02:26)
13
Viscera Cleanup Detail: Santa's Rampage
Dec 13, 2013
$2.49
77% (91%)
694,221 ±23,849
385,750 ±17,785
02:50 (01:33)
14
Calm Down, Stalin
Sep 8, 2016
$3.99
74% (90%)
16,958 ±3,730
15,670 ±3,586
01:04 (00:35)
15
Drawful 2
Jun 20, 2016
$9.99
70% (89%)
67,190 ±7,425
46,797 ±6,197
03:56 (02:16)
16
Sophie's Curse
Mar 16, 2016
$0.99
70% (89%)
22,540 ±4,301
16,100 ±3,635
01:34 (01:14)
17
In Between
Aug 21, 2015
$11.99
70% (89%/68%)
56,242 ±6,793
38,425 ±5,615
03:37 (03:35)
18
One Night Stand
Nov 7, 2016
$2.99
67% (88%)
13,738 ±3,358
10,948 ±2,997
01:35 (01:23)
19
12 Labours of Hercules V: Kids of Hellas (Platinum Edition)
Jun 17, 2016
$2.99
67% (88%)
23,398 ±4,382
16,529 ±3,683
08:01 (05:19)
20
Surfingers
Jan 27, 2016
$1.99
63% (87%)
51,305 ±6,488
34,131 ±5,292
03:28 (02:21)
21
Project Starship
Apr 5, 2016
$0.99
63% (87%)
88,656 ±8,529
53,022 ±6,596
03:51 (03:31)
22
Keen Dreams
Sep 28, 2015
$3.99
N/A (N/A)
78,996 ±8,051
59,462 ±6,985
06:06 (04:41)
23
The Treasures of Montezuma 4
May 16, 2014
$6.99
58% (85%)
26,618 ±4,674
22,754 ±4,321
11:12 (04:27)
24
Secret of the Magic Crystals
Feb 3, 2010
$4.99
55% (84%)
165,935 ±11,668
97,028 ±8,923
04:33 (01:33)
25
Type:Rider
Nov 6, 2013
$4.99
55% (84%)
180,103 ±12,155
79,855 ±8,095
02:56 (02:10)
26
Blueprint Tycoon
May 13, 2016
$2.99
55% (84%)
57,100 ±6,845
48,729 ±6,323
03:35 (01:14)
27
Golf It!
Feb 17, 2017
$8.99
48% (81%)
13,309 ±3,305
12,236 ±3,169
03:27 (02:10)
28
Farm Frenzy 4
Apr 29, 2014
$6.99
46% (80%)
22,540 ±4,301
18,890 ±3,937
10:51 (02:08)
29
Farm for your Life
Jun 16, 2014
$9.99
46% (80%)
32,629 ±5,174
24,686 ±4,501
09:21 (05:25)
30
MXGP - The Official Motocross Videogame
Mar 28, 2014
$19.99
43% (79%)
44,006 ±6,009
39,498 ±5,693
18:04 (05:03)
31
Alchemy Mysteries: Prague Legends
Dec 22, 2014
$1.99
39% (77%)
106,044 ±9,328
78,137 ±8,007
04:21 (03:29)
32
Scania Truck Driving Simulator
Feb 27, 2014
$9.99
37% (76%)
382,530 ±17,710
158,636 ±11,408
03:05 (00:37)
33
OutDrive
Feb 22, 2016
$2.99
35% (75%)
97,028 ±8,923
71,912 ±7,682
03:56 (03:15)
34
Sparkle 2 Evo
Oct 24, 2013
$0.49
32% (73%)
226,255 ±13,623
165,720 ±11,660
02:58 (01:36)
35
Luke Sidewalker
Dec 5, 2016
$0.99
N/A (N/A)
14,168 ±3,410
9,016 ±2,720
03:25 (03:05)
36
Supraball
May 2, 2016
$9.99
29% (71%)
170,443 ±11,825
109,478 ±9,478
06:36 (02:13)
37
Super Killer Hornet: Resurrection
Feb 5, 2014
$4.99
29% (71%)
244,072 ±14,149
135,882 ±10,559
02:51 (01:52)
38
Caveman World: Mountains of Unga Boonga
Apr 26, 2016
$1.99
27% (70%)
84,577 ±8,331
65,258 ±7,318
05:04 (03:30)
39
One way to exit
Mar 12, 2016
$2.99
N/A (N/A)
51,305 ±6,488
36,278 ±5,456
02:53 (03:25)
40
Pro Gamer Manager
Apr 28, 2016
$2.99
11% (53%)
27,262 ±4,730
24,901 ±4,520
09:37 (06:19)
41
Crystals of Time
Jun 13, 2014
$1.99
9% (50%)
319,204 ±16,180
163,574 ±11,584
04:24 (03:16)
42
Torch Cave
Jul 15, 2016
$3.99
8% (49%)
36,063 ±5,440
26,404 ±4,655
05:16 (03:51)
43
RollerCoaster Tycoon World™
Nov 16, 2016
$34.99
2% (31%/43%)
133,091 ±10,450
126,866 ±10,202
13:25 (05:12)