Showtime!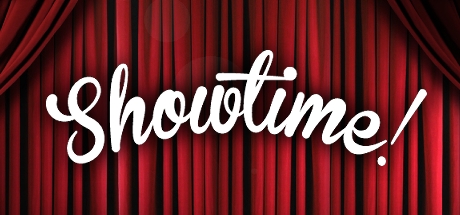 Store | Hub | SteamDB | Site
Developer: Myrtilus Entertainment Publisher: KISS ltd
Genre: Casual, Indie, Simulation, Strategy
Languages: English
Tags: Simulation (39), Casual (30), Strategy (29), Indie (26), Management (21), Movie (6)
Category: Single-player, Steam Trading Cards, Includes level editor
Release date: May 23, 2014
Price: $5.99
Score rank: 23% Userscore: 66% Old userscore: 63%
Owners: 63,662 ± 7,439
Players in the last 2 weeks: 1,364 ± 1,089 (2.14%)
Players total: 39,334 ± 5,848 (61.79%)
Followers: 334
Peak concurrent players yesterday: 26
YouTube stats: 102,184 views and 1,433 comments for videos uploaded last week, 14 new videos uploaded yesterday.
Playtime in the last 2 weeks: 03:10 (average) 03:47 (median)
Playtime total: 03:59 (average) 04:10 (median)

Steam Spy is still in beta, so expect major bugs.
Peak daily concurrent players:
CCU data courtesy of SteamDB. Used with permission.
Hourly concurrent players:
YouTube:
The views data is based on top 50 videos uploaded last week. Actual number of views might be more than the number shown.

The displayed number of videos uploaded yesterday is limited to 50, so if there were more videos uploaded, the number will still show 50.

If the game has commonly used word as its name (like "FEAR" or "Volume") its number of Youtube views might be wrong.
Games similar to this one:
#
Game
Release date

Price

Score rank
(Userscore / Metascore)

Owners

Players

Playtime (Median)

1
Hidden Folks
Feb 15, 2017
$7.99
100% (99%/78%)
31,376 ±5,223
30,012 ±5,108
02:50 (01:29)
2
Everyday Genius: SquareLogic
Oct 21, 2009
$4.99
100% (99%)
21,372 ±4,310
18,417 ±4,001
91:01 (16:59)
3
Stephen's Sausage Roll
Apr 17, 2016
$29.99
100% (99%/90%)
34,332 ±5,463
12,732 ±3,327
10:53 (02:55)
4
Hidden in Plain Sight
Jul 16, 2014
$5.99
99% (98%)
21,145 ±4,287
17,052 ±3,850
06:29 (01:30)
5
Quell
May 14, 2015
$3.99
99% (98%)
13,869 ±3,472
4,547 ±1,988
02:22 (02:20)
6
Sokobond
Jul 21, 2014
$9.99
97% (97%/82%)
28,875 ±5,010
15,233 ±3,639
04:36 (01:40)
7
Luxor Evolved
Mar 1, 2012
$9.99
97% (97%)
29,330 ±5,050
12,278 ±3,267
28:44 (01:02)
8
Unium
Mar 27, 2015
$1.99
97% (97%)
29,103 ±5,030
22,282 ±4,401
03:11 (03:08)
9
Moonlight
Feb 5, 2016
$2.99
97% (97%)
12,732 ±3,327
8,867 ±2,776
04:16 (02:57)
10
Hustle Cat
Mar 16, 2016
$19.99
97% (97%)
11,368 ±3,144
10,231 ±2,982
09:25 (08:24)
11
klocki
Jul 13, 2016
$0.99
97% (97%)
80,032 ±8,341
61,843 ±7,332
01:23 (01:03)
12
VR The Diner Duo
Nov 2, 2016
$14.99
97% (97%)
10,686 ±3,048
9,777 ±2,915
03:24 (02:31)
13
Letter Quest: Grimm's Journey
Nov 20, 2014
Free
95% (96%/73%)
79,123 ±8,294
34,105 ±5,445
05:16 (02:55)
14
Peace, Death!
Mar 24, 2017
$4.99
95% (96%)
12,505 ±3,297
11,368 ±3,144
02:48 (02:47)
15
QuiVr
Dec 19, 2016
$19.99
95% (96%)
13,869 ±3,472
12,050 ±3,237
06:07 (01:34)
16
REVOLVER360 RE:ACTOR
Oct 24, 2014
$9.99
95% (96%)
68,891 ±7,739
31,376 ±5,223
02:23 (01:25)
17
Penarium
Sep 22, 2015
$9.99
N/A (N/A/80%)
82,079 ±8,447
24,101 ±4,577
02:59 (01:58)
18
Lost Crew
Sep 15, 2016
$1.99
N/A (N/A)
4,093 ±1,886
2,728 ±1,540
02:48 (03:03)
19
HyperRogue
Jan 16, 2015
$4.99
92% (95%)
21,600 ±4,333
12,050 ±3,237
07:44 (02:57)
20
Night Blights
Apr 15, 2016
$4.99
N/A (N/A)
15,461 ±3,666
7,958 ±2,630
03:39 (02:55)
21
Chip's Challenge 2
May 28, 2015
$4.99
N/A (N/A)
16,825 ±3,824
8,412 ±2,704
03:31 (01:52)
22
Prelogate
Dec 10, 2014
$3.99
89% (94%)
9,777 ±2,915
8,412 ±2,704
07:09 (02:39)
23
Straimium Immortaly
Oct 10, 2016
$8.99
89% (94%)
6,366 ±2,352
4,320 ±1,938
02:39 (04:08)
24
Goats On A Bridge
Feb 6, 2015
$4.99
N/A (N/A)
56,841 ±7,030
19,326 ±4,099
01:59 (01:07)
25
Overload
Mar 13, 2017
$24.99
89% (94%)
3,183 ±1,663
2,274 ±1,406
08:02 (07:24)
26
Modbox
Apr 5, 2016
$14.99
89% (94%)
35,014 ±5,517
12,505 ±3,297
01:39 (01:00)
27
Aero's Quest
Jun 8, 2015
$4.99
N/A (N/A)
15,916 ±3,720
11,368 ±3,144
03:48 (03:30)
28
Shapes of Gray
Sep 23, 2015
$6.99
N/A (N/A)
7,276 ±2,515
5,002 ±2,085
03:52 (04:19)
29
Battle Dome
Jun 8, 2016
$14.99
85% (93%)
13,415 ±3,415
10,686 ±3,048
01:41 (01:02)
30
A Good Snowman Is Hard To Build
Feb 25, 2015
$9.99
85% (93%)
6,139 ±2,310
4,093 ±1,886
03:27 (02:14)
31
12 Labours of Hercules
Mar 23, 2015
$2.99
85% (93%)
142,330 ±11,123
112,545 ±9,891
05:22 (04:31)
32
On Rusty Trails
Jun 13, 2016
$12.99
N/A (N/A/77%)
4,775 ±2,037
3,865 ±1,833
02:35 (02:29)
33
Tribloos 2
Jan 30, 2014
$9.99
85% (93%)
75,712 ±8,113
29,557 ±5,069
03:24 (01:42)
34
Magma Tsunami
Jun 1, 2016
$0.99
N/A (N/A)
86,171 ±8,655
62,753 ±7,386
06:31 (06:40)
35
Turbo Pug
Nov 9, 2015
$0.99
85% (93%)
382,200 ±18,222
236,914 ±14,349
02:24 (02:18)
36
Screencheat
Oct 21, 2014
$14.99
85% (93%/71%)
208,266 ±13,454
110,954 ±9,821
02:18 (01:35)
37
Vampires: Guide Them to Safety!
Oct 22, 2014
$4.99
N/A (N/A)
9,322 ±2,847
7,048 ±2,475
02:38 (03:00)
38
Unhack
Jan 9, 2015
$3.99
82% (92%)
33,650 ±5,409
23,191 ±4,490
05:14 (02:32)
39
Grapple
Mar 9, 2015
$7.99
82% (92%)
34,105 ±5,445
24,101 ±4,577
03:34 (02:22)
40
Clock Simulator
Jul 20, 2016
$0.99
82% (92%)
14,551 ±3,557
12,050 ±3,237
03:16 (02:38)
41
SquareCells
Dec 7, 2015
$2.99
82% (92%)
16,825 ±3,824
14,324 ±3,529
05:17 (04:42)
42
Forgotten, Not Lost - A Kinetic Novel
Apr 1, 2016
$1.99
82% (92%)
14,097 ±3,501
8,185 ±2,667
04:31 (03:25)
43
Pictopix
Jan 5, 2017
$6.99
82% (92%)
5,002 ±2,085
4,775 ±2,037
38:53 (21:28)
44
Triple Town
Dec 6, 2012
$9.99
82% (92%)
53,203 ±6,801
45,018 ±6,256
64:34 (05:34)
45
Ichi
Jun 12, 2014
$4.99
82% (92%)
95,948 ±9,133
64,344 ±7,479
02:33 (01:49)
46
Danko and treasure map
Jan 6, 2017
$1.99
N/A (N/A)
6,366 ±2,352
4,093 ±1,886
06:24 (06:42)
47
Paddle Up
Aug 24, 2016
$9.99
82% (92%)
5,911 ±2,267
5,684 ±2,223
05:18 (01:52)
48
[the Sequence]
Mar 30, 2016
$1.99
82% (92%)
12,732 ±3,327
9,777 ±2,915
06:29 (07:15)
49
RePete
Mar 9, 2016
$1.99
N/A (N/A)
13,187 ±3,386
10,231 ±2,982
03:33 (03:30)
50
Rubber Ducky and the Rainbow Gun
Dec 15, 2015
$0.99
78% (91%)
11,596 ±3,175
8,640 ±2,740
02:27 (02:48)
51
Hack Run ZERO
Jul 13, 2015
$4.99
N/A (N/A)
5,911 ±2,267
2,046 ±1,333
01:40 (02:05)
52
About Love, Hate and the other ones
Dec 12, 2014
$6.99
78% (91%)
58,433 ±7,127
37,288 ±5,694
02:04 (01:34)
53
Skulls of the Shogun
Jul 29, 2013
$9.99
78% (91%/72%)
215,542 ±13,687
109,362 ±9,750
03:40 (01:49)
54
12 Labours of Hercules IV: Mother Nature (Platinum Edition)
Dec 25, 2015
$2.99
78% (91%)
35,241 ±5,535
25,920 ±4,747
05:51 (04:12)
55
Frog Climbers
Oct 6, 2016
$3.98
N/A (N/A)
53,658 ±6,830
13,869 ±3,472
02:44 (02:11)
56
Avalanche 2: Super Avalanche
Jun 11, 2015
$9.99
N/A (N/A)
83,898 ±8,540
27,966 ±4,931
04:46 (04:16)
57
This Starry Midnight We Make
Jun 1, 2015
$9.99
N/A (N/A)
4,320 ±1,938
2,728 ±1,540
02:56 (03:10)
58
Shooting Stars!
Jan 19, 2016
$4.99
75% (90%/59%)
25,465 ±4,705
15,916 ±3,720
03:58 (03:43)
59
LogiGun
Jul 22, 2014
$4.99
N/A (N/A)
7,048 ±2,475
3,638 ±1,778
02:22 (01:45)
60
Fearful Symmetry
Dec 28, 2016
$1.99
N/A (N/A)
7,048 ±2,475
5,457 ±2,178
04:05 (04:27)
61
Heart's Medicine - Time to Heal
Sep 20, 2016
$6.49
75% (90%)
11,141 ±3,112
9,777 ±2,915
07:49 (04:47)
62
Nimble Quest
Dec 6, 2013
$4.99
75% (90%)
58,433 ±7,127
44,109 ±6,192
03:42 (01:50)
63
Khaba
Jan 12, 2015
$3.99
N/A (N/A)
7,276 ±2,515
4,320 ±1,938
03:19 (03:50)
64
Girls Like Robots
Feb 14, 2014
$6.99
N/A (N/A)
136,191 ±10,880
29,785 ±5,089
03:35 (03:01)
65
Aliens Go Home Run
Jan 27, 2017
$3.99
N/A (N/A/81%)
4,547 ±1,988
3,410 ±1,722
03:51 (04:09)
66
The Way We All Go
Mar 24, 2015
$5.99
75% (90%)
7,730 ±2,592
2,956 ±1,603
08:03 (06:27)
67
Timore 5
Aug 25, 2016
$7.99
N/A (N/A)
8,867 ±2,776
6,821 ±2,435
03:00 (03:16)
68
Pixel Puzzles 2: Space
Feb 19, 2016
$9.99
N/A (N/A)
94,811 ±9,079
48,883 ±6,519
03:42 (03:36)
69
Koala Kids
Jun 22, 2015
$2.99
N/A (N/A)
16,370 ±3,772
11,823 ±3,206
03:43 (03:07)
70
One Night Stand
Nov 7, 2016
$2.99
71% (89%)
11,141 ±3,112
8,412 ±2,704
02:24 (01:37)
71
Holodance
Apr 5, 2016
$14.99
71% (89%)
3,865 ±1,833
3,183 ±1,663
01:29 (01:19)
72
The Reject Demon: Toko Chapter 0 Prelude
May 8, 2015
$4.99
71% (89%)
8,640 ±2,740
5,002 ±2,085
02:28 (02:28)
73
Angry Birds Space
Mar 7, 2013
$4.99
71% (89%)
39,334 ±5,848
35,241 ±5,535
05:42 (02:46)
74
Bob Was Hungry
Aug 19, 2015
$9.99
71% (89%)
35,241 ±5,535
26,829 ±4,830
03:51 (03:06)
75
ASCII Attack
Mar 16, 2016
$2.99
N/A (N/A)
6,366 ±2,352
4,093 ±1,886
03:00 (03:11)
76
Beyond Gravity
Sep 23, 2014
$1.99
68% (88%)
41,608 ±6,014
31,149 ±5,204
15:30 (01:43)
77
SWEATER? OK!
Dec 16, 2016
$0.99
N/A (N/A)
9,777 ±2,915
6,366 ±2,352
05:01 (04:29)
78
Alpha Runner
Sep 2, 2015
$1.99
68% (88%)
31,149 ±5,204
23,191 ±4,490
02:59 (03:17)
79
Sophie's Curse
Mar 16, 2016
$4.99
68% (88%)
25,237 ±4,684
17,734 ±3,926
02:17 (01:53)
80
In Between
Aug 21, 2015
$11.99
68% (88%/68%)
60,252 ±7,237
37,743 ±5,728
05:43 (03:29)
81
Arclight Cascade
Aug 25, 2015
Free
N/A (N/A)
6,366 ±2,352
4,547 ±1,988
04:34 (04:22)
82
A-Gents
Apr 20, 2016
$1.99
N/A (N/A)
13,415 ±3,415
9,777 ±2,915
03:04 (03:32)
83
PixelJunk Eden
Feb 2, 2012
$9.99
68% (88%/81%)
293,755 ±15,976
127,779 ±10,539
02:25 (01:05)
84
Weed Shop 2
Mar 30, 2017
$9.99
65% (87%)
1,592 ±1,176
1,364 ±1,089
06:44 (07:23)
85
BAD END
Nov 25, 2015
$1.98
62% (86%)
6,821 ±2,435
3,410 ±1,722
02:06 (01:38)
86
Psycho Starship Rampage
Sep 28, 2015
$9.99
62% (86%)
4,547 ±1,988
3,865 ±1,833
03:38 (03:18)
87
SnakEscape
Feb 12, 2016
$5.99
N/A (N/A)
7,503 ±2,554
4,547 ±1,988
02:50 (03:15)
88
Square Heroes
Apr 9, 2015
$4.99
62% (86%)
43,654 ±6,160
31,604 ±5,242
04:08 (03:09)
89
Diadra Empty
Jul 21, 2015
$5.99
N/A (N/A)
20,235 ±4,194
14,324 ±3,529
04:25 (04:33)
90
Anode
Oct 5, 2015
$3.99
N/A (N/A)
13,869 ±3,472
11,141 ±3,112
03:34 (03:35)
91
Dead Man's Draw
Feb 6, 2014
$6.99
59% (85%)
21,827 ±4,356
13,187 ±3,386
07:17 (03:46)
92
Craft Keep VR
Apr 21, 2017
$14.99
N/A (N/A)
4,093 ±1,886
2,956 ±1,603
01:32 (01:27)
93
Keen Dreams
Sep 28, 2015
$3.99
N/A (N/A)
70,483 ±7,828
52,294 ±6,743
04:42 (04:38)
94
Death Goat
Jun 7, 2016
$2.99
59% (85%)
30,922 ±5,185
22,509 ±4,424
03:45 (04:17)
95
Masochisia
Oct 9, 2015
$7.99
59% (85%/68%)
7,730 ±2,592
4,093 ±1,886
02:18 (01:51)
96
Rats - Time is running out!
Aug 19, 2015
$4.99
59% (85%)
58,887 ±7,155
33,195 ±5,372
02:55 (03:03)
97
Temporal Temple
Jun 22, 2016
$1.99
N/A (N/A)
2,956 ±1,603
2,046 ±1,333
07:42 (09:01)
98
Sym
May 7, 2015
$7.99
N/A (N/A/61%)
3,410 ±1,722
1,592 ±1,176
03:34 (06:06)
99
Type:Rider
Nov 6, 2013
$4.99
57% (84%)
165,976 ±12,011
75,030 ±8,076
02:52 (02:08)
100
The Treasures of Montezuma 4
May 16, 2014
$6.99
57% (84%)
22,282 ±4,401
18,189 ±3,977
12:47 (03:40)
101
TankZone Battle
Sep 21, 2015
$8.99
N/A (N/A)
2,956 ±1,603
909 ±889
01:29 (01:33)
102
Where are my Internets?
Dec 16, 2016
$2.99
N/A (N/A)
4,093 ±1,886
1,364 ±1,089
03:33 (04:02)
103
FootLOL: Epic Fail League
Apr 16, 2014
$4.99
57% (84%)
86,399 ±8,666
65,936 ±7,571
01:53 (01:09)
104
Cyto
Jul 10, 2014
$3.99
N/A (N/A)
34,105 ±5,445
22,736 ±4,446
02:32 (02:19)
105
Blocks That Matter
Aug 19, 2011
$4.99
54% (83%/72%)
275,566 ±15,474
180,982 ±12,542
03:07 (01:07)
106
Cute Things Dying Violently
Sep 2, 2015
$2.99
N/A (N/A)
12,278 ±3,267
7,958 ±2,630
02:35 (03:15)
107
Respawn Man
Dec 21, 2015
$4.99
N/A (N/A)
7,503 ±2,554
5,002 ±2,085
03:13 (03:14)
108
Energy Balance
Jul 2, 2015
$2.99
N/A (N/A)
122,095 ±10,302
92,765 ±8,980
04:28 (04:31)
109
Asphyxia
Aug 4, 2015
$5.99
52% (82%)
32,058 ±5,279
13,869 ±3,472
04:26 (03:50)
110
Don't Disturb
Sep 1, 2016
$3.49
52% (82%)
3,865 ±1,833
2,728 ±1,540
01:33 (01:50)
111
Dominique Pamplemousse
Mar 11, 2014
$4.99
52% (82%/62%)
25,237 ±4,684
11,368 ±3,144
01:51 (01:37)
112
Sweezy Gunner
May 6, 2014
$3.99
52% (82%)
27,966 ±4,931
18,871 ±4,050
02:34 (01:40)
113
Sentinel 4: Dark Star
Aug 13, 2015
$6.99
N/A (N/A)
7,730 ±2,592
5,911 ±2,267
07:23 (04:04)
114
OTTTD
Aug 6, 2014
$7.99
52% (82%)
49,111 ±6,534
28,875 ±5,010
05:47 (03:12)
115
Liftoff
Nov 9, 2015
$19.99
52% (82%)
42,062 ±6,047
41,835 ±6,031
19:25 (05:04)
116
Fabulous - Angela's Fashion Fever
Oct 19, 2016
$12.99
N/A (N/A)
1,592 ±1,176
1,137 ±994
12:41 (16:00)
117
Blueprint Tycoon
May 13, 2016
$1.94
49% (81%)
57,523 ±7,072
49,793 ±6,579
04:32 (01:18)
118
SinaRun
Oct 26, 2015
$2.99
49% (81%)
7,503 ±2,554
5,911 ±2,267
02:49 (01:50)
119
Korwin The Game
Oct 1, 2015
$1.99
49% (81%)
5,911 ±2,267
5,684 ±2,223
01:50 (02:20)
120
Game Type
Sep 23, 2015
$2.99
N/A (N/A)
6,366 ±2,352
3,638 ±1,778
05:15 (04:08)
121
Fist of Jesus: the Bloody Gospel of Judas
Oct 17, 2014
$2.99
49% (81%/63%)
75,712 ±8,113
40,244 ±5,915
04:35 (01:53)
122
Universe Sandbox
Apr 29, 2011
Free
49% (81%/83%)
755,532 ±25,608
650,490 ±23,764
10:12 (00:53)
123
Space Drifters 2D
Mar 28, 2016
$0.99
N/A (N/A)
17,734 ±3,926
12,050 ±3,237
04:50 (04:29)
124
Collisions
Jul 28, 2015
$3.99
N/A (N/A)
37,970 ±5,745
18,644 ±4,026
02:38 (03:05)
125
Star Sky 2 - 2
Mar 2, 2016
$2.99
N/A (N/A)
10,231 ±2,982
6,594 ±2,394
03:15 (03:17)
126
Tracks of Triumph: Industrial Zone
Jun 17, 2016
$3.99
47% (80%)
67,982 ±7,688
49,338 ±6,549
06:08 (04:01)
127
Hoplite
Dec 14, 2016
$0.99
N/A (N/A)
61,616 ±7,319
58,887 ±7,155
03:28 (03:30)
128
Stay Alight
Mar 2, 2015
$3.99
47% (80%)
26,602 ±4,809
18,871 ±4,050
03:11 (03:06)
129
Try Hard Parking
Jan 3, 2017
$1.99
47% (80%)
3,410 ±1,722
2,046 ±1,333
01:02 (01:15)
130
Bomb Squad Academy
Mar 27, 2017
$6.99
47% (80%)
5,229 ±2,132
4,775 ±2,037
01:07 (01:09)
131
Ionball 2: Ionstorm
Jun 6, 2014
$4.99
47% (80%/70%)
281,932 ±15,652
133,236 ±10,762
02:51 (02:51)
132
Lift It
Jan 20, 2017
$4.99
N/A (N/A)
9,777 ±2,915
7,503 ±2,554
06:03 (06:40)
133
Farm for your Life
Jun 16, 2014
$9.99
47% (80%)
36,606 ±5,641
29,103 ±5,030
06:47 (05:34)
134
Paranormal State: Poison Spring
Apr 9, 2014
$9.99
45% (79%)
35,241 ±5,535
18,189 ±3,977
04:07 (03:09)
135
Star Sky -
Oct 23, 2015
$3.99
45% (79%)
9,095 ±2,812
5,457 ±2,178
03:26 (03:31)
136
Farm Frenzy 4
Apr 29, 2014
$6.99
45% (79%)
19,099 ±4,075
17,507 ±3,901
17:25 (03:26)
137
Verdict Guilty -
Jun 13, 2016
$2.99
45% (79%)
17,280 ±3,876
9,777 ±2,915
02:05 (02:33)
138
GamersGoMakers
Aug 8, 2014
$9.99
45% (79%)
19,553 ±4,123
13,642 ±3,444
10:45 (07:39)
139
Planes, Bullets and Vodka
Dec 13, 2016
$0.99
N/A (N/A)
17,507 ±3,901
11,368 ±3,144
04:32 (04:13)
140
Crazy Plant Shop
Aug 4, 2014
$4.99
43% (78%)
36,606 ±5,641
20,008 ±4,171
02:40 (02:09)
141
Wanda - A Beautiful Apocalypse
Jun 3, 2016
$9.99
N/A (N/A)
25,237 ±4,684
7,958 ±2,630
03:00 (03:02)
142
Optika
Aug 26, 2016
$4.99
43% (78%)
12,050 ±3,237
9,777 ±2,915
03:02 (02:57)
143
Dodge
Mar 16, 2015
$1.99
N/A (N/A)
9,322 ±2,847
6,821 ±2,435
03:03 (01:49)
144
Crashed Lander
Feb 4, 2015
$4.99
N/A (N/A)
5,911 ±2,267
2,728 ±1,540
02:22 (02:21)
145
Egg Returns Home
May 5, 2015
$1.99
43% (78%)
27,284 ±4,870
22,964 ±4,468
02:33 (02:40)
146
MXGP - The Official Motocross Videogame
Mar 28, 2014
$19.99
41% (77%)
44,336 ±6,208
40,471 ±5,932
19:26 (06:47)
147
Typefighters (Steam Edition)
Apr 18, 2016
$1.99
41% (77%)
10,231 ±2,982
7,730 ±2,592
02:08 (01:21)
148
Tracks of Triumph: Summertime
Sep 19, 2016
$3.99
39% (76%)
46,837 ±6,381
34,559 ±5,481
04:03 (03:42)
149
Particulars
Nov 19, 2014
$5.99
N/A (N/A/74%)
34,332 ±5,463
16,598 ±3,799
03:37 (03:16)
150
Archimedes
Oct 6, 2016
$2.99
39% (76%)
9,322 ±2,847
6,366 ±2,352
02:29 (02:28)
151
The guard of dungeon
Mar 7, 2017
$2.99
N/A (N/A)
7,048 ±2,475
4,775 ±2,037
03:14 (02:55)
152
Luxor: 5th Passage
Jan 25, 2011
$9.99
N/A (N/A)
28,875 ±5,010
8,867 ±2,776
37:51 (06:53)
153
Sprinter
Feb 25, 2016
$3.99
N/A (N/A)
3,865 ±1,833
455 ±628
03:49 (01:26)
154
Ancients of Ooga
May 20, 2011
$9.99
N/A (N/A)
18,189 ±3,977
6,821 ±2,435
02:59 (01:17)
155
Riddles Of The Past
Jul 22, 2016
$6.99
39% (76%)
4,093 ±1,886
2,501 ±1,474
03:21 (03:47)
156
Tenrow
Apr 8, 2016
$2.99
N/A (N/A)
10,004 ±2,949
7,958 ±2,630
02:30 (02:52)
157
Pixel Puzzles 2: Birds
Feb 20, 2015
$2.49
N/A (N/A)
89,127 ±8,802
26,374 ±4,788
05:36 (04:16)
158
The Art of Fight | 4vs4 Fast-Paced FPS
Feb 17, 2017
$24.99
37% (75%)
7,958 ±2,630
6,821 ±2,435
01:54 (01:42)
159
BalanCity
Sep 21, 2016
$7.99
N/A (N/A)
7,048 ±2,475
3,865 ±1,833
02:13 (01:54)
160
CALENDULA
Feb 2, 2016
$6.99
37% (75%/67%)
3,410 ±1,722
2,728 ±1,540
01:24 (01:42)
161
Over The Void
Nov 11, 2014
$4.99
35% (74%)
15,461 ±3,666
8,412 ±2,704
03:44 (03:13)
162
Thief Town
Dec 4, 2014
$7.99
35% (74%)
18,871 ±4,050
13,187 ±3,386
02:12 (01:51)
163
Demon Hearts
Aug 7, 2015
$3.99
N/A (N/A)
14,097 ±3,501
8,412 ±2,704
02:56 (03:08)
164
Our Love Will Grow
Dec 4, 2015
$4.99
33% (73%)
23,419 ±4,512
15,688 ±3,693
03:04 (03:22)
165
Sportsfriends
Dec 19, 2014
$14.99
N/A (N/A)
21,372 ±4,310
10,913 ±3,080
03:00 (01:04)
166
Smooth Operators
Jun 10, 2014
$2.99
33% (73%)
34,332 ±5,463
27,284 ±4,870
04:59 (02:44)
167
Lockdown: Stand Alone
Dec 16, 2016
$10.99
N/A (N/A)
5,002 ±2,085
1,819 ±1,257
01:25 (01:55)
168
Totally Unbalanced
Jul 29, 2016
$3.99
N/A (N/A)
3,410 ±1,722
2,501 ±1,474
04:12 (04:34)
169
OMSI 2: Steam Edition
Dec 11, 2013
$34.99
32% (72%)
121,185 ±10,264
120,276 ±10,225
131:23 (29:36)
170
Laserlife
Sep 22, 2015
$14.99
N/A (N/A)
10,231 ±2,982
6,594 ±2,394
03:03 (03:11)
171
Prehistoric Tales
May 26, 2016
$2.99
N/A (N/A)
7,048 ±2,475
4,093 ±1,886
03:24 (03:03)
172
Spirit of Maya
Jan 6, 2017
$1.99
N/A (N/A)
7,730 ±2,592
5,002 ±2,085
05:22 (06:03)
173
Beeftacular
Aug 26, 2016
$2.99
N/A (N/A)
5,911 ±2,267
3,865 ±1,833
10:08 (11:20)
174
Pester
Aug 21, 2015
$0.99
N/A (N/A)
30,467 ±5,147
20,235 ±4,194
03:58 (03:28)
175
Wildlife Park
Apr 1, 2015
$6.99
N/A (N/A)
6,594 ±2,394
4,320 ±1,938
05:19 (03:32)
176
Party Saboteurs
Oct 20, 2016
$9.99
N/A (N/A)
12,505 ±3,297
8,185 ±2,667
03:18 (03:07)
177
One Last Chance
Apr 7, 2016
$3.99
N/A (N/A)
4,320 ±1,938
2,728 ±1,540
02:44 (03:22)
178
Flame Over
May 28, 2015
$11.99
29% (70%)
31,149 ±5,204
8,640 ±2,740
04:18 (02:30)
179
Super Killer Hornet: Resurrection
Feb 5, 2014
$4.99
29% (70%)
250,101 ±14,742
136,419 ±10,889
03:23 (02:02)
180
Goodnight Butcher
Dec 18, 2015
$1.99
N/A (N/A)
18,417 ±4,001
14,097 ±3,501
03:35 (03:32)
181
Lunnye Devitsy
Jul 1, 2009
$4.99
29% (70%)
49,565 ±6,564
30,239 ±5,127
02:19 (01:27)
182
Love in the Glen
Jun 8, 2016
$5.99
N/A (N/A)
12,732 ±3,327
8,412 ±2,704
03:17 (03:05)
183
Winexy
Jan 13, 2017
$0.99
N/A (N/A)
10,004 ±2,949
6,139 ±2,310
02:58 (03:00)
184
Giana Sisters: Dream Runners
Aug 26, 2015
$9.99
N/A (N/A)
25,237 ±4,684
10,231 ±2,982
06:20 (03:32)
185
OutDrive
Feb 22, 2016
$2.99
27% (69%)
97,312 ±9,197
71,847 ±7,903
02:51 (03:02)
186
Sinister City
Oct 20, 2014
$0.99
27% (69%)
163,702 ±11,928
107,089 ±9,648
03:03 (02:42)
187
Meadowland
Oct 22, 2014
$3.99
N/A (N/A)
6,366 ±2,352
4,775 ±2,037
02:14 (03:11)
188
Won't You Be My Laser?
Sep 2, 2016
$0.99
N/A (N/A)
7,730 ±2,592
6,139 ±2,310
03:26 (03:48)
189
Reach for the Sun
Nov 7, 2013
$4.99
25% (67%)
26,829 ±4,830
22,736 ±4,446
01:54 (01:26)
190
CrazyCars3D
Jun 14, 2016
$2.99
25% (67%)
34,559 ±5,481
29,330 ±5,050
03:16 (03:26)
191
Wildlife Park 2
Jul 17, 2014
$6.99
25% (67%)
50,930 ±6,654
44,791 ±6,240
08:51 (03:33)
192
Caveman World: Mountains of Unga Boonga
Apr 26, 2016
$1.99
22% (65%)
89,127 ±8,802
71,620 ±7,891
03:53 (03:29)
193
Pixel Survivors
May 5, 2016
$3.99
22% (65%)
21,827 ±4,356
17,507 ±3,901
03:00 (03:16)
194
Viking Brothers
Apr 23, 2014
$9.99
N/A (N/A)
4,547 ±1,988
909 ±889
46:29 (41:39)
195
Cheesecake Cool Conrad
Oct 8, 2014
$4.99
N/A (N/A)
11,141 ±3,112
2,046 ±1,333
03:05 (04:31)
196
Brother Wings
Jan 10, 2017
$0.99
N/A (N/A)
11,368 ±3,144
11,141 ±3,112
03:23 (03:30)
197
Luke Sidewalker
Dec 5, 2016
$0.99
N/A (N/A)
12,732 ±3,327
8,640 ±2,740
02:53 (02:53)
198
Megapolis
Jun 15, 2016
$3.99
N/A (N/A)
14,779 ±3,584
10,913 ±3,080
02:28 (02:31)
199
Exteria
Oct 26, 2016
$1.99
N/A (N/A)
7,048 ±2,475
5,457 ±2,178
03:00 (03:25)
200
Hybrid Animals
Aug 29, 2016
$6.99
20% (63%)
19,781 ±4,147
19,099 ±4,075
02:07 (01:34)
201
DOGOS
Sep 6, 2016
$11.99
N/A (N/A)
3,183 ±1,663
2,274 ±1,406
05:43 (07:12)
202
Marble Duel
Nov 12, 2015
$4.99
18% (62%)
10,459 ±3,015
7,503 ±2,554
05:52 (03:49)
203
Annie Amber
Jun 17, 2016
$7.99
N/A (N/A)
12,050 ±3,237
7,503 ±2,554
02:49 (03:17)
204
Gem Wars: Attack of the Jiblets
Dec 14, 2015
Free
N/A (N/A)
25,692 ±4,726
16,825 ±3,824
04:14 (04:29)
205
Mind Games
Mar 4, 2016
$2.99
17% (61%)
9,777 ±2,915
7,730 ±2,592
07:50 (03:25)
206
Drift King: Survival
Nov 24, 2016
$4.99
N/A (N/A)
1,364 ±1,089
909 ±889
05:45 (07:35)
207
Restaurant Empire II
May 27, 2009
$19.99
17% (61%/64%)
57,296 ±7,058
25,010 ±4,663
12:04 (02:07)
208
Metrocide
Dec 15, 2014
$12.99
N/A (N/A/68%)
49,111 ±6,534
23,873 ±4,556
02:10 (01:57)
209
Rage Runner
May 16, 2014
$4.99
N/A (N/A)
15,916 ±3,720
9,322 ±2,847
02:59 (03:08)
210
The Treasures of Montezuma 3
Oct 16, 2014
$3.99
16% (60%)
9,095 ±2,812
7,276 ±2,515
06:38 (04:27)
211
Farm Life: Natures Adventure
Aug 23, 2016
$0.99
N/A (N/A)
3,638 ±1,778
2,956 ±1,603
03:42 (01:54)
212
GunWorld
Feb 11, 2015
$1.99
N/A (N/A)
18,189 ±3,977
11,596 ±3,175
02:44 (03:00)
213
Dance Magic
Feb 15, 2016
$9.99
N/A (N/A)
5,684 ±2,223
4,547 ±1,988
03:49 (03:38)
214
Townopolis
Apr 27, 2016
$3.99
N/A (N/A)
10,231 ±2,982
6,821 ±2,435
04:28 (03:23)
215
Way of Gold and Steel
Aug 17, 2015
$6.99
15% (59%)
13,869 ±3,472
9,322 ±2,847
04:11 (02:51)
216
Strange Night
Jul 26, 2016
$3.99
N/A (N/A)
3,865 ±1,833
1,364 ±1,089
04:41 (07:47)
217
Afterlife Empire
Aug 21, 2015
$4.99
15% (58%)
3,638 ±1,778
1,364 ±1,089
01:38 (02:59)
218
Gravi
Oct 8, 2013
$4.99
N/A (N/A)
34,787 ±5,499
17,962 ±3,952
02:04 (01:23)
219
BIT.TRIP FLUX
Jun 5, 2014
$9.99
14% (57%)
31,604 ±5,242
10,913 ±3,080
01:44 (01:17)
220
Wildlife Park 3
May 12, 2014
$4.99
14% (57%)
80,487 ±8,365
34,105 ±5,445
15:59 (01:35)
221
Color Syndrome
Aug 1, 2016
$0.79
N/A (N/A)
20,008 ±4,171
15,688 ±3,693
04:52 (04:10)
222
Absconding Zatwor
Jul 6, 2015
$1.99
13% (56%)
702,784 ±24,699
443,361 ±19,624
04:17 (03:23)
223
Wild Frontera
Apr 21, 2015
$4.99
N/A (N/A)
14,779 ±3,584
8,867 ±2,776
04:17 (03:07)
224
Days of War
Jan 26, 2017
$24.99
13% (56%)
16,825 ±3,824
15,916 ±3,720
05:20 (02:13)
225
Cosmonautica
Jul 31, 2015
$9.99
12% (55%)
88,217 ±8,757
50,020 ±6,594
07:58 (03:28)
226
Drizzlepath
Mar 12, 2015
$0.98
12% (54%)
15,233 ±3,639
10,459 ±3,015
02:11 (01:58)
227
Pro Evolution Soccer 2017
Sep 14, 2016
$19.99
12% (54%/69%)
142,785 ±11,141
140,739 ±11,060
122:06 (47:50)
228
Astro Emporia
Feb 2, 2015
$0.99
N/A (N/A)
12,960 ±3,357
9,549 ±2,881
03:05 (02:44)
229
Quantum Rush Champions
Dec 4, 2014
$9.99
10% (52%)
34,332 ±5,463
22,736 ±4,446
04:44 (04:22)
230
The Good Life
Nov 21, 2014
$1.99
10% (52%)
9,322 ±2,847
7,048 ±2,475
03:40 (02:54)
231
The Renegades of Orion 2.0
Feb 22, 2016
$0.99
N/A (N/A)
9,095 ±2,812
6,366 ±2,352
03:20 (03:23)
232
The Tape
Nov 19, 2015
$0.99
10% (52%)
62,980 ±7,399
50,475 ±6,624
03:37 (03:30)
233
Hexodius
Jun 21, 2013
$9.99
N/A (N/A/47%)
7,730 ±2,592
5,684 ±2,223
01:47 (01:35)
234
Crystals of Time
Jun 13, 2014
$1.99
10% (51%)
312,171 ±16,469
164,385 ±11,953
03:10 (03:14)
235
Pro Gamer Manager
Apr 28, 2016
$2.99
10% (51%)
32,286 ±5,298
29,557 ±5,069
08:50 (05:27)
236
The Dolls: Reborn
May 25, 2016
$4.99
10% (51%)
52,066 ±6,728
30,012 ±5,108
02:58 (02:55)
237
Battle Ranch: Pigs vs Plants
Feb 2, 2015
$1.99
10% (51%)
143,922 ±11,185
107,543 ±9,669
03:59 (03:31)
238
Super Comboman: Don't Mash Edition
Jul 11, 2014
Free
N/A (N/A)
38,652 ±5,797
15,688 ±3,693
03:06 (01:57)
239
Ultimate Russian Zombie Rush
Feb 10, 2017
$3.99
N/A (N/A)
33,195 ±5,372
30,239 ±5,127
03:32 (03:30)
240
Wildlife Park 2 - Dino World
Jul 17, 2014
$3.99
N/A (N/A)
38,425 ±5,780
16,598 ±3,799
07:23 (03:55)
241
Autumn
May 14, 2016
$2.99
N/A (N/A)
47,064 ±6,397
37,970 ±5,745
03:46 (03:32)
242
Mech Marines: Steel March
Jan 9, 2015
$7.99
N/A (N/A)
2,728 ±1,540
2,274 ±1,406
02:00 (02:04)
243
iso-Sphere
Nov 13, 2015
$1.99
N/A (N/A)
3,865 ±1,833
2,956 ±1,603
02:32 (03:03)
244
Jamsouls
Aug 21, 2014
$3.99
N/A (N/A)
11,596 ±3,175
8,412 ±2,704
03:16 (03:04)
245
Strategy & Tactics: Dark Ages
Dec 12, 2016
$9.99
N/A (N/A)
3,410 ±1,722
2,728 ±1,540
08:21 (06:06)
246
Partical City Guardians
Aug 4, 2016
$0.99
8% (48%)
61,161 ±7,292
56,614 ±7,016
03:34 (03:30)
247
Poltergeist: A Pixelated Horror
Oct 20, 2014
$7.99
N/A (N/A/70%)
2,728 ±1,540
1,819 ±1,257
01:51 (01:29)
248
Pointless
Feb 22, 2016
Free
7% (47%)
5,911 ±2,267
4,775 ±2,037
04:27 (02:36)
249
Zero Point
Oct 28, 2014
Free
7% (47%)
2,501 ±1,474
2,046 ±1,333
02:19 (01:46)
250
Red Goblin: Cursed Forest
May 15, 2015
$4.99
N/A (N/A)
22,964 ±4,468
8,412 ±2,704
02:22 (02:49)
251
Burst
Mar 14, 2016
$1.99
N/A (N/A)
48,429 ±6,489
45,473 ±6,287
03:55 (04:00)
252
Oil Enterprise
Apr 20, 2016
$19.99
6% (44%)
8,867 ±2,776
8,640 ±2,740
05:04 (04:45)
253
Evolution
Jun 6, 2016
Free
N/A (N/A)
5,684 ±2,223
3,865 ±1,833
04:27 (03:36)
254
Gunnheim
Oct 16, 2015
$9.99
5% (42%)
50,020 ±6,594
29,557 ±5,069
03:04 (02:43)
255
Hell`s Little Story
Feb 9, 2017
$2.99
N/A (N/A)
40,698 ±5,948
36,378 ±5,624
03:21 (03:30)
256
The Safeguard Garrison
Feb 10, 2017
$3.99
N/A (N/A)
7,048 ±2,475
4,093 ±1,886
03:03 (03:21)
257
Castle
Jan 7, 2015
$4.99
N/A (N/A)
34,559 ±5,481
24,101 ±4,577
02:41 (02:10)
258
iREC
Jan 16, 2017
$2.99
N/A (N/A)
3,865 ±1,833
2,728 ±1,540
03:11 (02:51)
259
Hide and Secret Treasure of the Ages
Jun 17, 2016
$2.99
N/A (N/A)
12,960 ±3,357
10,004 ±2,949
04:12 (03:41)
260
Hippocampal: The White Sofa
May 27, 2014
$4.99
3% (34%)
6,139 ±2,310
1,592 ±1,176
00:43 (00:53)
261
Labyrinth Simulator
Sep 21, 2015
$4.99
N/A (N/A)
11,368 ±3,144
7,958 ±2,630
03:39 (03:32)
262
Botology
Jun 24, 2015
$0.49
2% (31%)
35,696 ±5,571
27,511 ±4,891
05:23 (03:28)
263
Galcon Legends
Jan 13, 2014
$4.99
N/A (N/A)
102,769 ±9,452
31,604 ±5,242
02:29 (01:56)
264
Age of Castles: Warlords
May 15, 2015
$1.99
N/A (N/A)
5,002 ±2,085
4,093 ±1,886
04:50 (05:45)
265
Robot vs Birds Zombies
Jul 23, 2015
$0.99
2% (29%)
14,324 ±3,529
10,686 ±3,048
03:22 (03:18)
266
Dynamic
Nov 11, 2016
$1.99
N/A (N/A)
39,334 ±5,848
34,105 ±5,445
03:45 (03:31)
267
Guardians of Victoria
Apr 29, 2016
$0.49
1% (23%)
111,181 ±9,831
73,893 ±8,015
04:58 (04:59)
268
National Zombie Park
Dec 15, 2014
$7.99
1% (22%)
53,203 ±6,801
46,155 ±6,334
03:10 (03:30)
269
Piximalism
Dec 13, 2016
$0.99
N/A (N/A)
116,865 ±10,079
113,682 ±9,941
03:45 (03:31)
270
Cyber Team Manager
Jan 18, 2016
$4.99
N/A (N/A)
6,366 ±2,352
5,229 ±2,132
02:37 (02:46)
271
Space Journey
Dec 30, 2016
$9.99
N/A (N/A)
55,250 ±6,930
44,109 ±6,192
04:11 (04:31)