Showtime!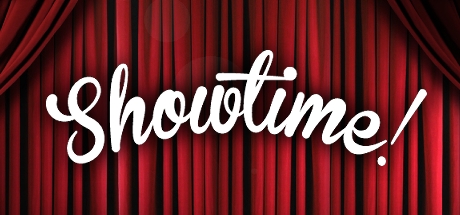 Store | Hub | SteamDB | Site
Developer: Myrtilus Entertainment Publisher: KISS ltd
Genre: Casual, Indie, Simulation, Strategy
Languages: English
Tags: Simulation (40), Casual (31), Strategy (29), Indie (28), Management (23), Movie (8)
Category: Single-player, Steam Trading Cards, Includes level editor
Release date: May 23, 2014
Price: $5.99
Score rank: 21% Userscore: 64% Old userscore: 59%
Owners: 111,593 ± 8,730
Players in the last 2 weeks: 8,226 ± 2,370 (7.37%)
Players total: 61,698 ± 6,491 (55.29%)
Followers: 389
Peak concurrent players yesterday: 23
YouTube stats: 26,104 views and 440 comments for videos uploaded last week, 18 new videos uploaded yesterday.
Playtime in the last 2 weeks: 03:39 (average) 02:42 (median)
Playtime total: 04:46 (average) 04:15 (median)

Steam Spy is still in beta, so expect major bugs.
Peak daily concurrent players:
CCU data courtesy of SteamDB. Used with permission.
Hourly concurrent players:
YouTube:
The views data is based on top 50 videos uploaded last week. Actual number of views might be more than the number shown.

The displayed number of videos uploaded yesterday is limited to 50, so if there were more videos uploaded, the number will still show 50.

If the game has commonly used word as its name (like "FEAR" or "Volume") its number of Youtube views might be wrong.
Games similar to this one:
#
Game
Release date

Price

Score rank
(Userscore / Metascore)

Owners

Players

Playtime (Median)

1
Narcissu 10th Anniversary Anthology Project
Jan 27, 2016
$2.99
100% (99%)
80,476 ±7,414
17,168 ±3,424
03:42 (02:33)
2
Zombie Estate 2
Jan 13, 2017
$4.99
99% (98%)
8,405 ±2,396
7,511 ±2,265
06:02 (02:53)
3
Hidden Folks
Feb 15, 2017
$7.99
99% (98%/78%)
78,687 ±7,331
71,534 ±6,990
02:47 (01:32)
4
VR The Diner Duo
Nov 2, 2016
$14.99
97% (97%)
13,055 ±2,986
10,730 ±2,707
02:07 (01:40)
5
klocki
Jul 13, 2016
$0.84
97% (97%)
90,491 ±7,861
67,242 ±6,777
01:21 (00:59)
6
Space Pirate Trainer
Apr 5, 2016
$14.99
95% (96%)
127,331 ±9,325
103,903 ±8,424
06:57 (01:59)
7
The Tale of Doris and the Dragon - Episode 1
Sep 8, 2016
$3.99
N/A (N/A)
5,544 ±1,946
2,683 ±1,353
03:05 (03:12)
8
WILL: A Wonderful World / WILL
Jun 6, 2017
$14.99
92% (95%)
20,745 ±3,764
19,493 ±3,649
09:20 (08:46)
9
Divide By Sheep
Jul 2, 2015
$4.99
92% (95%/83%)
117,495 ±8,958
47,391 ±5,689
02:39 (01:32)
10
The Jackbox Party Pack 2
Oct 13, 2015
$24.99
89% (94%)
241,070 ±12,829
177,762 ±11,017
07:51 (04:01)
11
Zup! 2
Dec 5, 2016
$0.99
89% (94%)
118,031 ±8,978
103,009 ±8,387
05:35 (00:53)
12
It's Spring Again
Feb 2, 2016
$0.99
89% (94%)
164,886 ±10,611
136,272 ±9,647
03:28 (03:30)
13
qop
Jul 13, 2017
$0.99
89% (94%)
2,146 ±1,210
1,431 ±988
00:44 (00:34)
14
Overload
Mar 13, 2017
$24.99
89% (94%)
4,292 ±1,712
3,219 ±1,482
02:47 (02:31)
15
Peace, Death!
Mar 24, 2017
$3.94
89% (94%)
23,427 ±4,000
22,176 ±3,892
02:55 (02:41)
16
Turbo Pug
Nov 9, 2015
$0.99
86% (93%)
432,602 ±17,182
284,884 ±13,946
02:40 (03:01)
17
Screencheat
Oct 21, 2014
$14.99
86% (93%/71%)
219,431 ±12,240
121,429 ±9,106
17:59 (01:50)
18
Timberman
Sep 18, 2015
$0.99
86% (93%)
359,459 ±15,663
291,680 ±14,111
02:47 (02:08)
19
Viscera Cleanup Detail
Oct 23, 2015
$12.99
86% (93%)
513,972 ±18,726
446,194 ±17,449
08:30 (04:01)
20
12 Labours of Hercules
Mar 23, 2015
$2.99
86% (93%)
150,043 ±10,122
120,893 ±9,086
05:35 (04:29)
21
Slash It
Dec 17, 2016
$0.99
86% (93%)
125,006 ±9,239
74,038 ±7,111
03:00 (02:56)
22
Triple Town
Dec 6, 2012
$9.99
81% (92%)
53,651 ±6,053
46,139 ±5,614
22:33 (04:40)
23
The Jackbox Party Pack
Nov 26, 2014
$24.99
81% (92%)
221,756 ±12,305
199,580 ±11,673
09:26 (04:39)
24
Aim Hero
Sep 5, 2016
$4.99
81% (92%)
62,235 ±6,520
60,089 ±6,406
03:38 (01:02)
25
The Jackbox Party Pack 3
Oct 17, 2016
$24.99
81% (92%)
150,937 ±10,152
136,988 ±9,672
08:29 (04:31)
26
Tricky Towers
Aug 2, 2016
$5.99
77% (91%/80%)
211,920 ±12,029
149,148 ±10,092
05:06 (02:16)
27
EM: Shader Attack
Sep 29, 2016
$1.99
N/A (N/A)
90,491 ±7,861
71,892 ±7,007
03:35 (03:30)
28
Ichi
Jun 12, 2014
$4.99
77% (91%)
90,491 ±7,861
62,413 ±6,529
02:28 (01:49)
29
Viscera Cleanup Detail: Santa's Rampage
Dec 13, 2013
$2.49
77% (91%)
773,283 ±22,963
394,331 ±16,405
02:56 (01:26)
30
Frog Climbers
Oct 6, 2016
$6.99
N/A (N/A)
52,935 ±6,013
13,413 ±3,027
01:46 (01:54)
31
Pixel Puzzles 2: Space
Feb 19, 2016
$9.99
N/A (N/A)
119,998 ±9,052
64,381 ±6,631
03:49 (03:37)
32
BUCK
Mar 17, 2017
$9.99
N/A (N/A)
715 ±699
715 ±699
01:43 (01:29)
33
Heart's Medicine - Time to Heal
Sep 20, 2016
$12.99
74% (90%)
20,745 ±3,764
18,062 ±3,512
08:37 (07:45)
34
SPACEPLAN
May 3, 2017
$2.99
74% (90%)
21,818 ±3,860
20,208 ±3,715
12:58 (07:32)
35
Absolute Drift
Jul 29, 2015
$11.99
74% (90%)
133,232 ±9,538
100,684 ±8,292
03:30 (01:38)
36
Audioshield
Apr 5, 2016
$19.99
74% (90%)
124,112 ±9,206
101,936 ±8,344
07:59 (03:15)
37
Turmoil
Jun 2, 2016
$9.99
70% (89%/73%)
308,491 ±14,511
244,646 ±12,924
08:12 (04:58)
38
Soundboxing
Sep 29, 2016
$7.99
70% (89%)
9,121 ±2,496
8,763 ±2,446
06:06 (02:33)
39
Richie's Plank Experience
Sep 19, 2016
$7.99
70% (89%)
22,712 ±3,938
21,818 ±3,860
07:32 (01:08)
40
Final Soccer VR
Nov 17, 2016
$19.99
67% (88%)
8,226 ±2,370
5,902 ±2,007
02:13 (01:20)
41
Goat Simulator
Apr 1, 2014
$9.99
67% (88%/62%)
2,807,711 ±43,648
2,543,572 ±41,557
06:46 (02:20)
42
Mountain
Aug 18, 2014
$0.99
64% (87%)
355,345 ±15,574
258,417 ±13,282
06:45 (01:03)
43
Game Corp DX
Oct 2, 2015
$2.99
64% (87%)
101,399 ±8,322
77,972 ±7,297
04:27 (03:05)
44
Crab Dub
Jan 19, 2017
$2.99
N/A (N/A)
125,185 ±9,246
114,991 ±8,862
03:21 (03:30)
45
theBlu
Apr 5, 2016
$9.99
61% (86%)
81,728 ±7,471
78,687 ±7,331
06:17 (01:17)
46
SPINTIRES
Jun 12, 2014
$29.99
61% (86%/67%)
1,073,726 ±27,048
995,754 ±26,050
27:56 (09:13)
47
Square Heroes
Apr 9, 2015
$4.99
61% (86%)
41,669 ±5,335
28,971 ±4,448
03:39 (03:11)
48
Assetto Corsa
Dec 19, 2014
$29.99
61% (86%/85%)
478,742 ±18,074
459,964 ±17,716
62:14 (10:19)
49
Magma Tsunami
Jun 1, 2016
$0.99
N/A (N/A)
100,148 ±8,270
78,151 ±7,306
06:31 (06:33)
50
The Impossible Game
May 8, 2014
$4.99
61% (86%/64%)
66,884 ±6,759
61,340 ±6,473
02:37 (01:09)
51
A grande baguna espacial - The big space mess
Apr 5, 2016
$0.99
61% (86%)
290,607 ±14,085
225,511 ±12,408
12:25 (04:29)
52
Quiplash
Jun 30, 2015
$9.99
59% (85%)
135,557 ±9,621
80,476 ±7,414
04:36 (02:30)
53
Please, Dont Touch Anything
Mar 26, 2015
$4.99
59% (85%)
195,288 ±11,547
163,992 ±10,582
02:07 (01:18)
54
Timore Inferno
Jun 2, 2016
$4.99
N/A (N/A)
113,560 ±8,806
86,020 ±7,665
03:27 (03:16)
55
Zup! 4
Feb 20, 2017
$0.99
56% (84%)
64,202 ±6,622
52,578 ±5,992
08:43 (01:10)
56
Risky Rescue
Feb 19, 2016
$0.99
56% (84%)
82,622 ±7,512
53,114 ±6,023
02:49 (02:59)
57
Drawful 2
Jun 20, 2016
$9.99
56% (84%)
99,432 ±8,240
64,917 ±6,659
03:49 (01:54)
58
BlackSmith HIT
Aug 5, 2016
$0.99
53% (83%)
60,804 ±6,444
41,311 ±5,312
04:53 (03:26)
59
One Of The Last
Nov 3, 2016
$19.99
N/A (N/A)
1,073 ±856
1,073 ±856
05:15 (00:19)
60
Liftoff
Nov 9, 2015
$19.99
51% (82%)
40,238 ±5,242
39,701 ±5,207
21:52 (04:43)
61
Project Highrise
Sep 8, 2016
$19.99
49% (81%/73%)
258,596 ±13,287
148,970 ±10,086
09:34 (04:59)
62
Car Mechanic Simulator 2014
Jan 24, 2014
$6.99
49% (81%)
481,782 ±18,131
333,706 ±15,092
04:56 (01:55)
63
Winter Novel
Aug 10, 2016
$4.99
49% (81%)
48,285 ±5,743
38,986 ±5,160
02:55 (03:22)
64
Universe Sandbox
Apr 29, 2011
Free
49% (81%/83%)
748,425 ±22,591
636,474 ±20,836
06:22 (00:57)
65
Euro Truck Simulator
Mar 8, 2013
$4.99
46% (80%)
697,099 ±21,804
339,071 ±15,213
03:41 (00:42)
66
Neon Prism
Nov 18, 2016
$1.99
46% (80%)
78,687 ±7,331
50,074 ±5,848
03:00 (03:15)
67
Need For Speed: Hot Pursuit
Dec 14, 2010
$19.99
46% (80%/86%)
1,021,685 ±26,386
873,073 ±24,396
09:31 (03:21)
68
Swipecart
May 8, 2014
$2.99
N/A (N/A)
143,426 ±9,896
89,239 ±7,807
01:41 (00:56)
69
Tracks of Triumph: Industrial Zone
Jun 17, 2016
$3.99
42% (78%)
73,501 ±7,085
47,570 ±5,700
05:13 (03:43)
70
Whirligig VR Media Player
Apr 3, 2016
$3.99
42% (78%)
33,084 ±4,754
31,475 ±4,636
05:23 (01:01)
71
Outbreak: The New Nightmare
Jun 20, 2017
$11.99
N/A (N/A)
715 ±699
537 ±605
01:55 (01:55)
72
MXGP - The Official Motocross Videogame
Mar 28, 2014
$19.99
40% (77%)
43,278 ±5,437
41,490 ±5,323
24:37 (06:16)
73
The Butterfly Sign: Human Error
Mar 16, 2017
$4.99
N/A (N/A)
92,279 ±7,939
81,370 ±7,455
03:55 (04:00)
74
Abducted
Jul 28, 2015
$4.99
N/A (N/A)
15,559 ±3,260
1,431 ±988
00:14 (00:06)
75
Golf It!
Feb 17, 2017
$8.99
38% (76%)
94,604 ±8,038
87,808 ±7,744
05:30 (02:49)
76
Scania Truck Driving Simulator
Feb 27, 2014
$9.99
38% (76%)
434,390 ±17,217
194,394 ±11,521
02:54 (00:39)
77
Good Archer
Mar 9, 2017
$1.99
38% (76%)
45,066 ±5,548
36,661 ±5,004
03:49 (03:34)
78
Tyto Ecology
Apr 14, 2016
$6.99
38% (76%)
18,420 ±3,547
16,453 ±3,352
04:47 (02:10)
79
Energy Balance
Jul 2, 2015
$1.79
N/A (N/A)
202,620 ±11,762
158,269 ±10,396
04:31 (04:30)
80
Planes, Bullets and Vodka
Dec 13, 2016
$0.99
38% (76%)
28,792 ±4,434
17,168 ±3,424
03:22 (03:13)
81
Sig.NULL
Sep 27, 2016
$1.99
N/A (N/A)
104,619 ±8,453
80,655 ±7,422
04:02 (04:00)
82
Tenrow
Apr 8, 2016
$2.99
N/A (N/A)
50,074 ±5,848
44,888 ±5,537
03:17 (03:30)
83
Project CARS
Mar 15, 2015
$29.99
37% (75%/83%)
908,661 ±24,887
771,495 ±22,936
26:51 (05:36)
84
Democracy 3
Oct 14, 2013
$24.99
37% (75%/70%)
629,678 ±20,724
551,349 ±19,394
08:05 (03:37)
85
Turbo Pug 3D
Sep 20, 2016
$1.99
N/A (N/A)
201,726 ±11,736
140,564 ±9,797
03:14 (03:30)
86
Transport Fever
Nov 8, 2016
$34.99
35% (74%/71%)
190,459 ±11,404
185,452 ±11,253
62:25 (25:51)
87
Liveza: Death of the Earth
May 3, 2016
$2.99
N/A (N/A)
147,002 ±10,019
124,469 ±9,219
03:38 (03:30)
88
Monsti
Sep 12, 2016
$1.99
N/A (N/A)
187,419 ±11,312
130,907 ±9,455
04:25 (04:38)
89
Alter World
May 29, 2015
$1.99
33% (73%)
145,751 ±9,976
107,659 ±8,574
04:01 (03:52)
90
Throbax TD
Nov 5, 2015
$2.99
N/A (N/A)
537 ±605
537 ±605
01:19 (01:18)
91
The Art of Fight | 4vs4 Fast-Paced FPS
Feb 17, 2017
$24.99
33% (73%)
9,121 ±2,496
8,226 ±2,370
02:38 (01:34)
92
Tracks of Triumph: Summertime
Sep 19, 2016
$3.99
31% (72%)
47,749 ±5,711
30,402 ±4,557
05:05 (03:27)
93
OMSI 2: Steam Edition
Dec 11, 2013
$34.99
31% (72%)
116,064 ±8,903
114,991 ±8,862
105:41 (19:43)
94
Don't Let Go!
Sep 13, 2016
$2.99
N/A (N/A)
8,405 ±2,396
4,292 ±1,712
00:39 (00:23)
95
Drift Streets Japan
Dec 21, 2015
$4.99
28% (70%)
148,791 ±10,080
85,483 ±7,641
18:37 (03:29)
96
Just Hero
Sep 28, 2016
$0.64
N/A (N/A)
149,864 ±10,116
130,907 ±9,455
03:24 (03:30)
97
Western FPS
Mar 13, 2017
$0.99
N/A (N/A)
129,119 ±9,390
118,568 ±8,998
06:58 (06:32)
98
Super Killer Hornet: Resurrection
Feb 5, 2014
$4.99
28% (70%)
264,676 ±13,442
150,758 ±10,146
03:02 (01:59)
99
Event Horizon
Apr 30, 2016
$5.99
N/A (N/A)
4,292 ±1,712
1,073 ±856
55:48 (57:23)
100
Mortifero Motus
Jan 18, 2017
$3.99
27% (69%)
313,677 ±14,633
174,722 ±10,923
02:40 (03:30)
101
The guard of dungeon
Mar 7, 2017
$0.5
N/A (N/A)
25,216 ±4,150
20,924 ±3,780
03:25 (03:30)
102
The Crew
Dec 1, 2014
$29.99
23% (66%/71%)
361,068 ±15,698
351,411 ±15,487
45:38 (23:43)
103
Laraan
Jan 11, 2017
$4.99
N/A (N/A)
174,543 ±10,917
135,020 ±9,602
03:24 (03:30)
104
Fergus The Fly
Feb 1, 2017
$0.99
N/A (N/A)
199,222 ±11,663
181,339 ±11,127
03:30 (03:30)
105
Tinboy
Aug 31, 2015
$0.99
23% (66%)
327,805 ±14,958
210,310 ±11,983
03:14 (03:26)
106
Trouble In The Manor
Nov 17, 2015
$0.99
21% (64%)
161,130 ±10,489
136,451 ±9,653
03:58 (03:30)
107
Broken Dreams
Feb 19, 2016
$1.99
21% (64%)
162,919 ±10,547
116,243 ±8,910
03:41 (03:30)
108
Universe in Fire
Mar 9, 2017
$1.99
N/A (N/A)
65,454 ±6,686
61,340 ±6,473
03:21 (03:30)
109
Hybrid Animals
Aug 29, 2016
$6.99
21% (64%)
16,989 ±3,406
16,632 ±3,370
03:22 (01:31)
110
Supraball
May 2, 2016
$9.99
19% (63%)
193,321 ±11,489
132,159 ±9,500
07:37 (02:57)
111
Approaching Blocks
Jun 3, 2016
$1.99
19% (63%)
58,837 ±6,339
51,326 ±5,921
03:29 (03:24)
112
Trials Fusion
Apr 24, 2014
$19.99
19% (63%/80%)
188,313 ±11,339
168,641 ±10,731
14:41 (04:43)
113
Test Drive Unlimited 2
Feb 2011
$19.99
19% (63%/72%)
434,390 ±17,217
395,762 ±16,435
27:33 (07:24)
114
Shake Your Money Simulator 2016
Mar 28, 2016
$0.99
19% (63%)
186,883 ±11,296
142,889 ±9,878
03:05 (03:29)
115
Parvaneh: Legacy of the Light's Guardians
Aug 26, 2016
$9.99
N/A (N/A)
19,851 ±3,682
6,975 ±2,182
02:24 (02:27)
116
Shoot 'Em Up Kit
Jun 5, 2015
$39.99
N/A (N/A)
894 ±781
894 ±781
01:02 (01:33)
117
Space Incident
Sep 23, 2016
$3.99
N/A (N/A)
118,568 ±8,998
94,246 ±8,023
04:15 (04:31)
118
One way to exit
Mar 12, 2016
$1.99
N/A (N/A)
153,977 ±10,254
134,842 ±9,596
03:31 (03:30)
119
Ultimate Russian Zombie Rush
Feb 10, 2017
$3.99
N/A (N/A)
57,943 ±6,291
53,114 ±6,023
03:20 (03:30)
120
Reset 1-1
Aug 30, 2016
$1.99
15% (59%)
94,961 ±8,053
60,089 ±6,406
03:09 (03:21)
121
Escape This
May 4, 2016
$0.99
N/A (N/A)
211,383 ±12,014
177,047 ±10,995
03:26 (03:29)
122
Beyond Flesh and Blood
Jun 1, 2016
$14.99
N/A (N/A)
537 ±605
358 ±494
00:47 (00:31)
123
Adorables
Mar 30, 2016
$2.99
N/A (N/A)
148,612 ±10,074
129,655 ±9,410
07:39 (07:31)
124
Beast Blaster
Mar 1, 2016
Free
14% (57%)
554,568 ±19,451
384,495 ±16,199
04:40 (04:19)
125
Word Killer: Revolution
Jan 8, 2017
$1.99
13% (56%)
85,304 ±7,633
70,819 ±6,955
04:04 (04:27)
126
Absconding Zatwor
Jul 6, 2015
$7.99
12% (54%)
839,988 ±23,931
548,487 ±19,344
05:18 (03:19)
127
Pro Evolution Soccer 2017
Sep 14, 2016
$19.99
12% (54%/69%)
175,437 ±10,945
172,934 ±10,867
128:28 (46:40)
128
They Came From The Moon
Jan 6, 2016
$7.99
12% (54%)
922,431 ±25,075
467,654 ±17,864
04:17 (04:24)
129
JumpBall
Oct 24, 2016
$0.99
N/A (N/A)
125,900 ±9,272
111,951 ±8,744
03:25 (03:30)
130
Cosmonautica
Jul 31, 2015
$9.99
12% (54%)
82,801 ±7,520
46,676 ±5,646
09:16 (04:31)
131
The Tape
Nov 19, 2015
$0.99
11% (53%)
75,468 ±7,179
58,658 ±6,329
03:12 (03:30)
132
Super Space Pug
Jun 4, 2016
$0.99
11% (52%)
228,909 ±12,501
168,463 ±10,725
03:23 (03:30)
133
Enforcer: Police Crime Action
Oct 24, 2014
$19.99
11% (52%)
132,159 ±9,500
103,903 ±8,424
07:42 (04:10)
134
Pressured
Jul 18, 2014
$2.99
11% (52%)
201,905 ±11,741
110,341 ±8,681
02:40 (02:31)
135
Minimized
Sep 16, 2016
$3.99
N/A (N/A)
131,265 ±9,468
108,016 ±8,589
03:22 (03:30)
136
Quantum Rush Champions
Dec 4, 2014
$9.99
10% (51%)
35,231 ±4,905
24,500 ±4,091
16:04 (04:21)
137
Bunny & Piggy
Nov 30, 2016
$1.99
N/A (N/A)
36,125 ±4,967
30,938 ±4,597
03:27 (03:29)
138
Crystals of Time
Jun 13, 2014
$1.99
9% (50%)
337,104 ±15,169
188,313 ±11,339
04:11 (03:23)
139
The Dolls: Reborn
May 25, 2016
$4.99
9% (50%)
51,505 ±5,931
31,654 ±4,650
03:01 (03:00)
140
Why So Evil 2: Dystopia
Mar 16, 2015
$7.99
8% (49%)
975,545 ±25,785
534,180 ±19,091
04:28 (04:28)
141
Cyborg Detonator
Apr 22, 2016
Free
8% (49%)
554,568 ±19,451
345,331 ±15,353
04:12 (04:28)
142
Call to 10
Jan 16, 2017
$1.99
N/A (N/A)
48,285 ±5,743
45,245 ±5,559
03:25 (03:30)
143
Break Into Zatwor
Aug 21, 2015
$7.99
7% (47%)
839,988 ±23,931
510,217 ±18,658
04:30 (03:30)
144
Torch Cave
Jul 15, 2016
$3.99
7% (46%)
228,194 ±12,482
144,141 ±9,921
03:59 (03:55)
145
Crispy Chicken
Apr 18, 2017
$4.99
6% (45%)
34,694 ±4,868
20,924 ±3,780
03:29 (03:03)
146
Sleengster 2
Feb 24, 2017
$0.51
6% (45%)
182,769 ±11,171
108,016 ±8,589
03:52 (03:57)
147
Reptilian Rebellion
Aug 7, 2016
$0.99
N/A (N/A)
30,938 ±4,597
25,752 ±4,194
03:41 (04:00)
148
Nuclear Contingency
Jan 2, 2017
$0.99
N/A (N/A)
164,707 ±10,605
134,126 ±9,570
03:40 (03:30)
149
Castle
Jan 7, 2015
$4.99
N/A (N/A)
44,172 ±5,493
34,158 ±4,830
02:25 (02:18)
150
Nyctophobia
Aug 25, 2015
$1.99
N/A (N/A)
236,599 ±12,710
172,218 ±10,844
03:32 (03:29)
151
Hell`s Little Story
Feb 9, 2017
$2.99
N/A (N/A)
69,567 ±6,893
63,129 ±6,566
03:32 (03:30)
152
Gunnheim
Oct 16, 2015
$9.99
4% (40%)
67,242 ±6,777
32,548 ±4,715
02:45 (02:26)
153
Shrooms
May 8, 2015
$14.99
N/A (N/A)
545 ±753
545 ±753
00:02 (00:02)
154
European Ship Simulator
Nov 4, 2016
$19.99
4% (38%)
39,880 ±5,219
35,946 ±4,955
05:16 (01:50)
155
White Mirror
Jan 26, 2016
$1.99
3% (37%)
84,052 ±7,576
71,713 ±6,998
04:01 (04:01)
156
Last Answer
Jan 9, 2017
$4.99
N/A (N/A)
114,633 ±8,848
82,085 ±7,487
03:46 (04:00)
157
Gun Brothers
Aug 18, 2016
$0.89
N/A (N/A)
2,683 ±1,353
1,252 ±924
00:39 (00:44)
158
The Safeguard Garrison
Feb 10, 2017
$3.99
N/A (N/A)
64,023 ±6,613
42,920 ±5,414
03:34 (03:41)
159
Alien Run
Jun 18, 2016
$1.99
N/A (N/A)
157,017 ±10,355
118,925 ±9,012
05:48 (03:30)
160
The Inevitability
Apr 17, 2017
$2.99
N/A (N/A)
18,599 ±3,564
17,884 ±3,495
06:21 (06:33)
161
Epsilon corp.
Apr 1, 2016
$2.99
N/A (N/A)
62,592 ±6,538
56,333 ±6,203
03:23 (03:30)
162
Deep Space Dash
Jul 7, 2016
$0.99
2% (33%)
193,678 ±11,500
151,652 ±10,176
03:35 (03:30)
163
SweatShop
Jul 22, 2016
$0.99
2% (31%)
149,327 ±10,098
135,736 ±9,628
03:31 (03:30)
164
Trashville
Feb 17, 2017
$1.99
N/A (N/A)
224,438 ±12,379
187,777 ±11,323
04:10 (04:31)
165
RollerCoaster Tycoon World
Nov 16, 2016
$14.99
1% (28%/43%)
147,718 ±10,043
140,028 ±9,779
12:18 (04:16)
166
The Housewife
Aug 25, 2016
$4.99
N/A (N/A)
97,823 ±8,173
67,421 ±6,786
03:18 (03:30)
167
Hyposphere
May 5, 2016
$1.04
N/A (N/A)
141,816 ±9,841
118,210 ±8,985
05:10 (05:01)
168
Journey of the King
Dec 15, 2014
$1.99
N/A (N/A)
2,146 ±1,210
358 ±494
00:06 (00:03)
169
Isomer
Jul 11, 2014
$9.99
N/A (N/A)
8,226 ±2,370
1,967 ±1,159
00:40 (00:16)
170
Guardians of Victoria
Apr 29, 2016
$1.99
1% (22%)
138,240 ±9,716
97,465 ±8,159
05:05 (04:59)
171
Space Journey
Dec 30, 2016
$9.99
N/A (N/A)
107,659 ±8,574
89,060 ±7,799
04:11 (04:31)
172
Heaven Island Life
Apr 21, 2016
$0.99
N/A (N/A)
382,707 ±16,162
282,559 ±13,889
09:19 (03:30)
173
Fantasy Kingdom Simulator
Jun 13, 2016
$1.99
N/A (N/A)
60,625 ±6,435
55,618 ±6,163
03:27 (03:30)