Caribbean!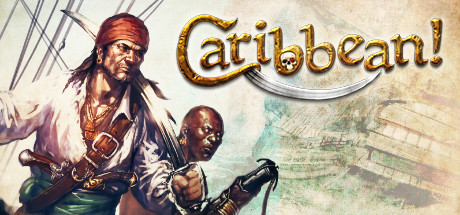 Store | Hub | SteamDB | Site
Developer: Snowbird Games Publisher: Snowbird Games
Genre: Action, Adventure, Indie, RPG, Strategy
Languages: English, Russian
Tags: Pirates (80), Adventure (72), RPG (68), Action (51), Strategy (47), Open World (46), Indie (37), Sandbox (34), Singleplayer (28), Naval (13), Historical (12)
Category: Single-player, Steam Trading Cards
Release date: Feb 20, 2015
Price: $19.99
Old userscore: 59% Owners: 46,176 ± 6,018
Players in the last 2 weeks: 612 ± 1,198 (1.33%)
Players total: 44,740 ± 5,924 (96.89%)
Followers: 12,652
Peak concurrent players yesterday: 4
YouTube stats: 46,978 views and 432 comments for videos uploaded last week, 39 new videos uploaded yesterday.
Playtime in the last 2 weeks: 05:16 (average) 05:16 (median)
Playtime total: 14:39 (average) 04:55 (median)

Steam Spy is still in beta, so expect major bugs.
Peak daily concurrent players:
CCU data courtesy of SteamDB. Used with permission.
Hourly concurrent players:
YouTube:
The views data is based on top 50 videos uploaded last week. Actual number of views might be more than the number shown.

The displayed number of videos uploaded yesterday is limited to 50, so if there were more videos uploaded, the number will still show 50.

If the game has commonly used word as its name (like "FEAR" or "Volume") its number of Youtube views might be wrong.
Games similar to this one:
#
Game
Release date

Price

Score rank
(Userscore / Metascore)

Owners

Players

Playtime (Median)

1
Mark of the Ninja
Oct 16, 2012
$3.74
97% (97%/91%)
1,652,092 ±35,930
1,241,429 ±31,161
06:42 (03:25)
2
Guns of Icarus Online
Oct 29, 2012
$0.99
86% (93%/64%)
1,505,764 ±34,308
1,173,704 ±30,302
10:00 (03:57)
3
Sid Meier's Pirates!
Jul 11, 2005
$2.49
86% (93%/88%)
858,267 ±25,922
429,544 ±18,348
12:37 (04:00)
4
Monaco: What's Yours Is Mine
Apr 24, 2013
$2.09
82% (92%/83%)
1,315,312 ±32,072
965,807 ±27,494
03:57 (01:42)
5
Heroes Rise: The Prodigy
Jun 17, 2014
$3.99
64% (87%)
24,012 ±4,340
20,728 ±4,032
09:24 (04:49)
6
PAYDAY 2: Ultimate Edition
Aug 13, 2013
Free
51% (82%/79%)
15,634,745 ±108,647
11,210,421 ±92,507
39:40 (09:31)
7
Windward
May 12, 2015
$2.49
46% (80%/61%)
343,348 ±16,405
223,699 ±13,244
09:54 (03:17)
8
Gauntlet Slayer Edition
Sep 23, 2014
$4.99
38% (76%)
756,884 ±24,346
658,785 ±22,716
07:19 (03:41)
9
X3: Reunion
Jul 21, 2006
$4.99
33% (73%/71%)
379,468 ±17,246
156,384 ±11,074
10:37 (00:46)
10
Freespace 2
Jun 6, 2014
$6.99
25% (68%/91%)
27,090 ±4,610
18,471 ±3,806
01:54 (00:08)
11
StarForge
Sep 22, 2014
$9.99
0% (14%)
325,493 ±15,974
297,377 ±15,269
04:02 (01:25)