TesserAct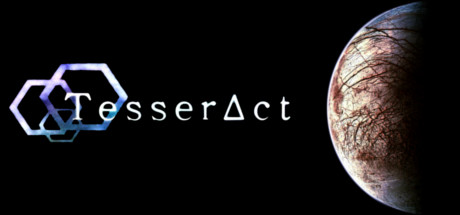 Store | Hub | SteamDB | Site
Developer: Propelled Bird Software Publisher: Propelled Bird Software
Genre: Indie
Languages: English
Tags: Indie (25), Puzzle (7), Female Protagonist (7), First-Person (6)
Category: Single-player, Partial Controller Support
Release date: Oct 24, 2014
Price: $14.99
Owners: 3,965 ± 1,880
Followers: 367
YouTube stats: 148 views and 5 comments for videos uploaded last week, 1 new videos uploaded yesterday.

Steam Spy is still in beta, so expect major bugs.
Peak daily concurrent players:
CCU data courtesy of SteamDB. Used with permission.
Hourly concurrent players:
YouTube:
The views data is based on top 50 videos uploaded last week. Actual number of views might be more than the number shown.

The displayed number of videos uploaded yesterday is limited to 50, so if there were more videos uploaded, the number will still show 50.

If the game has commonly used word as its name (like "FEAR" or "Volume") its number of Youtube views might be wrong.
Games similar to this one:
#
Game
Release date

Price

Score rank
(Userscore / Metascore)

Owners

Players

Playtime (Median)

1
Legena: Union Tides
Oct 8, 2015
$3.99
N/A (N/A)
8,163 ±2,698
700 ±790
00:05 (00:04)
2
Defense of Castle Chilly
Dec 15, 2016
$9.99
N/A (N/A)
1,399 ±1,117
700 ±790
04:04 (04:01)
3
Void Vikings
Nov 2, 2016
$4.99
N/A (N/A)
3,032 ±1,644
0 ±0
00:00 (00:00)
4
Roses and Gems
Mar 18, 2016
$4.99
N/A (N/A)
2,099 ±1,368
0 ±0
00:00 (00:00)
5
Sky Sanctuary
Feb 15, 2017
$12.99
N/A (N/A)
1,399 ±1,117
1,166 ±1,019
01:10 (00:48)
6
Ensign-1
Nov 13, 2014
$1.99
N/A (N/A)
8,629 ±2,774
700 ±790
00:06 (00:05)
7
Ghost in the Machine
Apr 22, 2015
$4.99
N/A (N/A)
3,032 ±1,644
233 ±456
00:37 (00:12)
8
Fake Happy End
Jan 22, 2017
$9.99
N/A (N/A)
698 ±1,367
698 ±1,367
15:28 (15:28)
9
Zombie Office Politics
Dec 3, 2015
$3.99
N/A (N/A)
5,597 ±2,234
933 ±912
00:23 (00:15)
10
Smash Pixel Racing
Jun 20, 2016
$2.99
N/A (N/A)
3,965 ±1,880
466 ±645
00:07 (00:04)
11
Prompt
Jul 6, 2015
$4.99
N/A (N/A)
2,799 ±1,580
466 ±645
00:48 (00:32)
12
Grappledrome
Feb 13, 2017
$9.99
N/A (N/A)
7,463 ±2,580
700 ±790
00:57 (00:27)
13
Deserted: The Story of Peter
Sep 7, 2016
$0.84
N/A (N/A)
3,032 ±1,644
0 ±0
00:00 (00:00)
14
Soldiers of Heaven VR
Sep 29, 2016
$0.99
N/A (N/A)
703 ±972
351 ±687
00:14 (00:07)
15
MiniBotz
Jan 24, 2017
$4.99
N/A (N/A)
1,633 ±1,206
1,166 ±1,019
12:07 (02:27)
16
Wanderer of Teandria
Sep 26, 2017
$4.99
N/A (N/A)
2,566 ±1,512
1,399 ±1,117
04:57 (05:52)
17
ObserVR Beta
Oct 26, 2016
Free
N/A (N/A)
12,594 ±3,351
933 ±912
00:07 (00:08)
18
Emily: Displaced
Jul 26, 2016
$14.99
N/A (N/A)
2,099 ±1,368
233 ±456
00:19 (00:06)
19
Eye of the Owl - Bosch VR
Dec 23, 2016
Free
N/A (N/A)
7,463 ±2,580
4,431 ±1,988
00:11 (00:07)
20
ShareX
Oct 2, 2015
Free
89% (94%)
248,621 ±14,889
144,135 ±11,337
08:03 (00:01)
21
The FOO Show featuring Will Smith
Apr 5, 2016
Free
85% (93%)
67,170 ±7,740
20,058 ±4,230
00:11 (00:07)
22
Putt-Putt and Pep's Dog on a Stick
May 1, 2014
$4.99
N/A (N/A)
22,623 ±4,492
2,566 ±1,512
00:14 (00:23)
23
Cyber Sentinel
Jul 29, 2016
$9.99
N/A (N/A)
4,665 ±2,039
1,166 ±1,019
01:43 (00:24)
24
VRSailing by BeTomorrow
Jan 12, 2017
Free
N/A (N/A)
17,026 ±3,897
12,594 ±3,351
00:14 (00:04)
25
Serial Cleaner
Jul 14, 2017
$14.99
65% (87%/68%)
6,064 ±2,325
3,732 ±1,824
01:25 (01:28)
26
Babel: Tower to the Gods
Apr 5, 2016
$9.99
N/A (N/A)
1,866 ±1,290
1,866 ±1,290
00:52 (01:25)
27
Box Out!
May 4, 2015
$6.99
N/A (N/A)
2,566 ±1,512
233 ±456
03:17 (01:05)
28
Numba Deluxe
May 23, 2014
$2.99
N/A (N/A)
234,161 ±14,449
16,792 ±3,870
00:37 (00:12)
29
GET THE GEMS
Nov 11, 2016
$0.99
N/A (N/A)
10,262 ±3,025
6,764 ±2,456
02:54 (03:06)
30
Momonga Pinball Adventures
Sep 16, 2016
$5.99
N/A (N/A)
703 ±972
351 ±687
01:50 (00:55)
31
Skeet: VR Target Shooting
Apr 5, 2016
Free
47% (80%)
122,445 ±10,450
70,202 ±7,913
01:25 (00:11)
32
A Week of Circus Terror
Aug 5, 2016
$4.99
N/A (N/A)
23,323 ±4,561
933 ±912
01:17 (01:38)
33
Planet Stronghold: Colonial Defense
Mar 9, 2016
$19.99
N/A (N/A)
703 ±972
703 ±972
02:17 (02:16)
34
DatavizVR Demo
Dec 5, 2016
Free
N/A (N/A)
5,831 ±2,280
1,866 ±1,290
00:11 (00:09)
35
Roogoo
Dec 17, 2009
$1.99
45% (79%/72%)
79,997 ±8,447
21,923 ±4,422
00:23 (00:09)
36
Beat Boxer
Nov 22, 2016
$8.99
N/A (N/A)
698 ±1,367
698 ±1,367
00:31 (00:31)
37
Nanuleu
Nov 16, 2016
$2.99
N/A (N/A)
3,032 ±1,644
700 ±790
01:56 (01:42)
38
Cobi Treasure Deluxe
May 23, 2014
$2.99
39% (76%)
285,238 ±15,947
20,524 ±4,278
00:18 (00:04)
39
GE Neuro
Sep 5, 2016
Free
N/A (N/A)
27,987 ±4,996
5,131 ±2,139
01:11 (00:11)
40
Diorama No.1 : Blocked In
Apr 5, 2016
Free
N/A (N/A)
3,498 ±1,766
3,032 ±1,644
00:07 (00:05)
41
Beeftacular
Aug 26, 2016
$0.89
35% (74%)
8,629 ±2,774
5,831 ±2,280
02:51 (02:50)
42
Chesster
Mar 16, 2016
$3.99
N/A (N/A)
933 ±912
233 ±456
06:39 (02:13)
43
Hyper Box
Mar 16, 2016
$2.99
N/A (N/A)
16,093 ±3,788
700 ±790
00:24 (00:24)
44
Mines of Mars
Dec 18, 2015
$6.99
N/A (N/A)
12,128 ±3,289
1,633 ±1,206
25:17 (00:08)
45
Lockdown: Stand Alone
Dec 16, 2016
$10.99
N/A (N/A)
3,265 ±1,706
1,166 ±1,019
00:34 (00:37)
46
Pacific Storm
Jun 24, 2008
$7.99
N/A (N/A/67%)
58,540 ±7,226
26,821 ±4,891
02:15 (01:03)
47
8-Bit Arena VR
Nov 26, 2016
$0.99
N/A (N/A)
1,396 ±1,933
1,396 ±1,933
00:01 (00:01)
48
ASDAD: All-Stars Dungeons and Diamonds
Oct 1, 2015
$4.99
N/A (N/A)
4,665 ±2,039
700 ±790
00:55 (00:52)
49
On the front line
Oct 19, 2016
$4.99
N/A (N/A)
1,054 ±1,191
1,054 ±1,191
01:55 (02:46)
50
Spectrum: First Light
Jul 24, 2015
$9.99
N/A (N/A)
1,399 ±1,117
466 ±645
12:01 (08:00)
51
Coated
Aug 25, 2015
$4.99
N/A (N/A)
2,332 ±1,442
233 ±456
00:18 (00:06)
52
Primitive Road
Nov 18, 2016
$2.99
N/A (N/A)
4,198 ±1,935
233 ±456
00:12 (00:04)
53
Spy Fox In: Cheese Chase
May 29, 2014
$4.99
N/A (N/A)
32,185 ±5,358
5,131 ±2,139
00:11 (00:08)
54
Evangeline
Feb 10, 2017
$7.99
N/A (N/A)
703 ±972
351 ±687
00:52 (00:26)
55
The Esoterica: Hollow Earth
Feb 2, 2017
$3.99
N/A (N/A)
8,863 ±2,811
4,665 ±2,039
03:58 (02:55)
56
Twilight City: Love as a Cure
Dec 18, 2015
$6.99
N/A (N/A)
13,294 ±3,443
1,633 ±1,206
05:19 (12:09)
57
C O S M
Aug 3, 2016
$9.99
N/A (N/A)
4,431 ±1,988
233 ±456
00:01 (00:00)
58
The Language Game
Jul 9, 2015
$4.99
N/A (N/A)
3,965 ±1,880
233 ±456
00:03 (00:01)
59
Squirt's Adventure
Mar 5, 2014
$0.99
N/A (N/A)
1,399 ±1,117
933 ±912
00:59 (01:16)
60
Soda Star
May 14, 2015
$3.99
N/A (N/A)
2,332 ±1,442
0 ±0
00:00 (00:00)
61
Gumboy - Crazy Adventures
Dec 19, 2006
$4.99
9% (50%/69%)
71,135 ±7,965
10,495 ±3,059
01:11 (00:06)
62
Unlimited Escape
Feb 5, 2015
$4.99
N/A (N/A)
1,757 ±1,537
0 ±0
00:00 (00:00)
63
Defense Of Greece TD
Nov 9, 2016
$5.99
N/A (N/A)
14,927 ±3,649
1,633 ±1,206
02:38 (06:02)
64
Lord Mayor
Jul 21, 2016
$1.99
N/A (N/A)
5,831 ±2,280
233 ±456
00:33 (00:11)
65
Marcus Level
Jan 20, 2016
$4.99
N/A (N/A)
6,764 ±2,456
3,498 ±1,766
03:59 (05:32)
66
TribeQuest: Red Killer
May 18, 2016
$0.99
N/A (N/A)
4,898 ±2,090
466 ±645
01:12 (00:36)
67
DEUS EX MACHINA 2
Mar 11, 2015
$6.99
N/A (N/A)
11,195 ±3,160
700 ±790
00:04 (00:03)
68
Gunship!
Jul 11, 2014
$6.99
N/A (N/A)
21,923 ±4,422
3,732 ±1,824
00:08 (00:08)
69
Tick: The Time Based Puzzle Game
Aug 20, 2015
$2.99
N/A (N/A)
703 ±972
351 ±687
01:08 (00:34)
70
Rest House
Feb 8, 2017
$4.99
N/A (N/A)
15,860 ±3,761
14,693 ±3,620
04:20 (04:31)
71
World Defense : A Fragmented Reality Game
Mar 7, 2016
$0.99
N/A (N/A)
3,732 ±1,824
700 ±790
06:32 (06:30)
72
Hunter Gatherer
Mar 24, 2015
$1.99
N/A (N/A)
933 ±912
933 ±912
00:21 (00:27)
73
The Journey
Nov 1, 2016
$9.99
N/A (N/A)
1,054 ±1,191
351 ±687
00:26 (00:13)
74
Drift GEAR Racing Free
Oct 21, 2016
Free
1% (27%)
62,505 ±7,466
42,681 ±6,170
00:14 (00:04)
75
Race & Destroy
May 16, 2016
$1.99
N/A (N/A)
1,406 ±1,375
351 ±687
00:01 (00:00)
76
Back To Life 3
Dec 16, 2014
$4.99
N/A (N/A)
1,866 ±1,290
466 ±645
01:05 (00:43)
77
Break the Cube
Jan 27, 2015
$0.99
N/A (N/A)
2,332 ±1,442
233 ±456
00:02 (00:00)
78
Super Toaster X: Learn Japanese RPG
Jan 22, 2017
$9.99
N/A (N/A)
698 ±1,367
698 ±1,367
00:11 (00:11)
79
Finnish Roller
Jan 31, 2017
$0.99
N/A (N/A)
243,257 ±14,727
218,768 ±13,967
03:32 (03:30)