App

Sam Glyph: Private Eye!
Sam Glyph: Private Eye!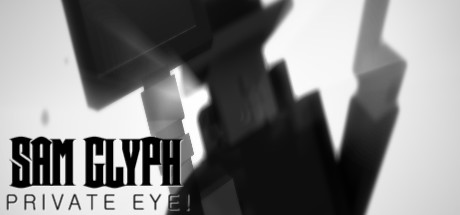 Store | Hub | SteamDB
Developer: Narrow Monolith Publisher: Narrow Monolith
Genre: Action, Adventure, Casual, Indie
Languages: English
Tags: Adventure (24), Casual (22), Indie (22), Action (20), Noir (8), Short (5), Detective (5)
Category: Single-player, Steam Achievements
Release date: Oct 9, 2014
Price: $0.59 70%
Owners: 3,907 ± 1,752
Players total: 597 ± 1,168 (15.27%)
Playtime total: 00:19 (average) 00:19 (median)

Steam Spy is still in beta, so expect major bugs.
Peak daily concurrent players:
CCU data courtesy of SteamDB. Used with permission.
Hourly concurrent players:
YouTube:
The views data is based on top 50 videos uploaded last week. Actual number of views might be more than the number shown.

The displayed number of videos uploaded yesterday is limited to 50, so if there were more videos uploaded, the number will still show 50.

If the game has commonly used word as its name (like "FEAR" or "Volume") its number of Youtube views might be wrong.
Games similar to this one:
#
Game
Release date

Price

Score rank
(Userscore / Metascore)

Owners

Players

Playtime (Median)

1
RED
Jan 14, 2017
Free
95% (96%)
10,693 ±2,899
6,169 ±2,202
00:31 (00:15)
2
Deadly Hunter VR
Jun 19, 2017
Free
92% (95%)
13,161 ±3,216
6,375 ±2,238
00:17 (00:14)
3
Godot Engine
Feb 23, 2016
Free
86% (93%)
151,764 ±10,920
92,745 ±8,537
01:49 (00:01)
4
Controller Companion
May 4, 2015
$2
86% (93%)
108,374 ±9,229
101,176 ±8,917
16:42 (00:01)
5
The Plan
Feb 14, 2014
Free
82% (92%)
662,580 ±22,804
410,257 ±17,950
00:13 (00:07)
6
Settled
Feb 29, 2016
$0.99
N/A (N/A)
8,843 ±2,636
206 ±402
00:45 (00:15)
7
Pink Hour
Oct 28, 2015
Free
78% (91%)
151,970 ±10,928
75,676 ±7,712
00:17 (00:09)
8
Spooky Night
Dec 31, 2016
Free
N/A (N/A)
9,048 ±2,667
5,758 ±2,127
00:09 (00:05)
9
Covert Syndrome
Apr 21, 2017
Free
N/A (N/A)
25,500 ±4,477
10,899 ±2,927
00:35 (00:08)
10
SWARMRIDERS
Jun 15, 2016
Free
74% (90%)
60,253 ±6,881
23,855 ±4,330
00:10 (00:03)
11
Bleeding Blocks
Sep 15, 2015
$1.99
N/A (N/A)
3,907 ±1,752
0 ±0
00:00 (00:00)
12
Drop Alive
Dec 6, 2016
Free
67% (88%)
286,665 ±15,006
226,001 ±13,325
00:57 (00:11)
13
Blood Alloy: Reborn
Mar 2, 2016
$2.59
N/A (N/A/48%)
1,255 ±1,228
941 ±1,063
00:23 (00:32)
14
Inferno 2
Jul 29, 2015
$4.99
N/A (N/A)
2,262 ±1,333
617 ±696
07:13 (07:13)
15
Wonder Boy Returns
Oct 12, 2016
$7.49
N/A (N/A)
1,028 ±899
617 ±696
02:50 (02:50)
16
VR Gallery
Aug 11, 2016
Free
N/A (N/A)
21,181 ±4,080
1,851 ±1,206
00:06 (00:06)
17
Heroes of the Seven Seas VR
Oct 14, 2016
$4.93
N/A (N/A)
6,375 ±2,238
1,028 ±899
06:07 (09:53)
18
Formicide
Jun 12, 2017
Free
49% (81%)
42,979 ±5,812
28,379 ±4,723
00:40 (00:12)
19
How To Make Your Grandpa Happy
Oct 25, 2016
Free
N/A (N/A)
10,693 ±2,899
1,234 ±984
00:06 (00:05)
20
Dual Core
May 26, 2016
$1.99
N/A (N/A)
1,439 ±1,063
1,028 ±899
01:15 (01:03)
21
Tex Murphy: Martian Memorandum
Jun 12, 2014
$1.49
N/A (N/A)
54,290 ±6,532
4,935 ±1,969
00:41 (00:11)
22
Dungeon Punks
Aug 24, 2016
$4.94
N/A (N/A)
617 ±696
411 ±568
01:56 (01:17)
23
Demon's Crystals
Apr 21, 2016
$1.24
N/A (N/A)
617 ±696
411 ±568
00:44 (00:29)
24
goalunited PRO football manager for experts
Mar 6, 2017
Free
42% (78%)
46,270 ±6,030
34,342 ±5,195
04:46 (00:14)
25
Surgeon Simulator VR: Meet The Medic
Apr 5, 2016
Free
42% (78%)
277,412 ±14,762
161,018 ±11,248
00:27 (00:01)
26
Gunmetal Arcadia
Feb 7, 2017
$8.49
N/A (N/A)
1,255 ±1,228
0 ±0
00:00 (00:00)
27
DED
Mar 3, 2017
Free
40% (77%)
31,669 ±4,989
24,060 ±4,349
00:16 (00:08)
28
Bloody Walls
Sep 28, 2016
Free
38% (76%)
138,192 ±10,421
106,934 ±9,167
00:20 (00:09)
29
Graveyard Shift
Oct 20, 2016
$0.74
N/A (N/A)
9,460 ±2,726
1,028 ±899
09:44 (16:00)
30
Mausoleum of the Medusa
Oct 27, 2016
Free
N/A (N/A)
13,367 ±3,241
3,085 ±1,557
00:07 (00:06)
31
A Demon's Game - Episode 1
Feb 9, 2017
$2.39
N/A (N/A)
4,935 ±1,969
206 ±402
00:06 (00:02)
32
Dystopy
Feb 28, 2017
Free
N/A (N/A)
2,056 ±1,271
617 ±696
00:08 (00:05)
33
The Infinite Black
Oct 19, 2016
Free
24% (67%)
41,540 ±5,714
19,947 ±3,959
06:37 (00:14)
34
16 Bit Arena
Mar 24, 2015
Free
24% (67%)
123,591 ±9,855
33,725 ±5,148
07:14 (00:01)
35
Helium
Mar 10, 2017
$2.49
N/A (N/A)
3,290 ±1,608
206 ±402
01:26 (00:28)
36
MacGuffin
Feb 18, 2016
$0.74
N/A (N/A)
6,581 ±2,274
823 ±804
00:32 (00:33)
37
To Burn in Memory
Jan 19, 2016
Free
21% (64%)
106,728 ±9,158
47,709 ±6,123
01:27 (00:02)
38
Elements: Epic Heroes
Dec 21, 2015
$2.09
N/A (N/A)
4,730 ±1,928
823 ±804
02:59 (03:41)
39
Machine Learning: Episode I
Sep 10, 2016
Free
N/A (N/A)
25,500 ±4,477
7,403 ±2,412
00:15 (00:12)
40
Battle Of Europe
Sep 18, 2014
$2.49
N/A (N/A/54%)
941 ±1,063
628 ±868
00:24 (00:24)
41
Vaccine War
Mar 20, 2016
$2.39
N/A (N/A)
2,673 ±1,449
0 ±0
00:00 (00:00)
42
Beneath The Cherry Trees /
Oct 14, 2016
Free
18% (62%)
13,572 ±3,266
1,851 ±1,206
00:07 (00:14)
43
ESEA
Jul 8, 2016
Free
15% (59%)
304,145 ±15,457
236,283 ±13,625
07:12 (00:01)
44
Back to Dinosaur Island
Nov 18, 2015
Free
12% (55%)
479,558 ±19,405
249,239 ±13,993
00:11 (00:04)
45
Spy Fox In: Hold the Mustard
Jun 6, 2014
$1.99
N/A (N/A)
31,258 ±4,956
6,581 ±2,274
00:25 (00:11)
46
Esenthel Engine
Apr 2015
Free
N/A (N/A)
110,019 ±9,298
38,661 ±5,512
00:18 (00:01)
47
The Sheltered
Apr 23, 2015
$1.99
N/A (N/A)
2,879 ±1,504
823 ±804
00:23 (00:11)
48
Uebergame
Oct 26, 2015
Free
9% (50%)
131,817 ±10,178
64,572 ±7,124
00:10 (00:05)
49
CrimeCraft: GangWars
Aug 22, 2011
Free
8% (48%/68%)
875,625 ±26,209
350,415 ±16,590
05:15 (00:05)
50
Inner Chains
May 18, 2017
$12.99
8% (48%/44%)
2,056 ±1,271
1,234 ±984
01:14 (01:29)
51
'n Verlore Verstand
Apr 5, 2016
$6.74
N/A (N/A)
5,347 ±2,050
411 ±568
02:11 (01:27)
52
Run and Fire
May 27, 2015
Free
N/A (N/A)
659,084 ±22,744
331,084 ±16,126
00:44 (00:03)
53
Rumble Fighter: Unleashed
Dec 16, 2016
Free
6% (45%)
30,846 ±4,924
21,181 ±4,080
02:28 (00:06)
54
Pilot Brothers 3: Back Side of the Earth
Jan 22, 2015
$1.24
N/A (N/A)
8,637 ±2,605
1,234 ±984
01:23 (00:47)
55
Daylight's End VR Edition
Aug 26, 2016
Free
N/A (N/A)
25,088 ±4,440
6,169 ±2,202
00:19 (00:05)
56
RoBros
Jun 14, 2017
Free
N/A (N/A)
16,451 ±3,596
8,431 ±2,574
00:17 (00:07)
57
Xenophage: Alien Bloodsport
May 5, 2014
Free
N/A (N/A)
53,056 ±6,457
3,085 ±1,557
00:12 (00:05)
58
Battle For The Sun
Jul 22, 2015
$4.99
N/A (N/A)
7,197 ±2,378
1,234 ±984
00:31 (00:30)
59
Monster Challenge Circus
May 15, 2014
$0.49
N/A (N/A)
4,730 ±1,928
617 ±696
00:13 (00:13)
60
Alone K.W.
Feb 29, 2016
$0.49
N/A (N/A)
2,056 ±1,271
823 ±804
00:12 (00:13)