App

Sam Glyph: Private Eye!
Sam Glyph: Private Eye!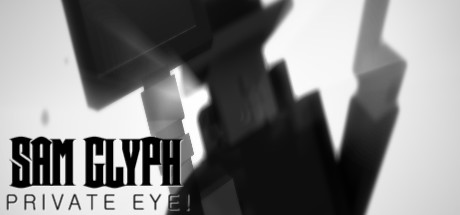 Store | Hub | SteamDB
Developer: Narrow Monolith Publisher: Narrow Monolith
Genre: Action, Adventure, Casual, Indie
Languages: English
Tags: Adventure (24), Indie (22), Casual (22), Action (20), Noir (8), Short (5), Detective (5)
Category: Single-player, Steam Achievements
Release date: Oct 9, 2014
Price: $1.99
Owners: 5,514 ± 2,412
Players total: 871 ± 1,205 (15.79%)
Playtime total: 00:03 (average) 00:03 (median)

Steam Spy is still in beta, so expect major bugs.
Peak daily concurrent players:
CCU data courtesy of SteamDB. Used with permission.
Hourly concurrent players:
YouTube:
The views data is based on top 50 videos uploaded last week. Actual number of views might be more than the number shown.

The displayed number of videos uploaded yesterday is limited to 50, so if there were more videos uploaded, the number will still show 50.

If the game has commonly used word as its name (like "FEAR" or "Volume") its number of Youtube views might be wrong.
Games similar to this one:
#
Game
Release date

Price

Score rank
(Userscore / Metascore)

Owners

Players

Playtime (Median)

1
Bio Menace
May 5, 2014
N/A
N/A (N/A)
52,938 ±7,474
6,066 ±2,530
01:45 (00:16)
2
Brief Karate Foolish
Nov 18, 2016
Free
85% (93%)
131,793 ±11,791
94,020 ±9,960
00:11 (00:04)
3
Controller Companion
May 4, 2015
$2.99
81% (92%)
117,731 ±11,145
110,011 ±10,773
21:10 (00:02)
4
Skyhook
May 17, 2016
$4.99
N/A (N/A)
4,411 ±2,157
4,136 ±2,089
02:37 (03:23)
5
Wasteland 1 - The Original Classic
Nov 13, 2013
$5.99
53% (83%)
679,919 ±26,768
139,237 ±12,120
00:56 (00:05)
6
Chroma Blast
Jul 7, 2017
Free
51% (82%)
66,724 ±8,390
54,592 ±7,589
00:15 (00:05)
7
MSI Electric City
Aug 9, 2016
Free
44% (79%)
65,069 ±8,286
25,090 ±5,145
00:27 (00:05)
8
Harold
Feb 12, 2015
$9.99
N/A (N/A/70%)
2,757 ±1,705
2,206 ±1,525
00:57 (01:25)
9
Castle Torgeath: Descent into Darkness
Dec 15, 2016
$7.99
N/A (N/A)
3,860 ±2,018
2,481 ±1,618
09:27 (06:45)
10
16 Bit Arena
Mar 24, 2015
Free
26% (69%)
124,073 ±11,441
35,568 ±6,126
00:01 (00:01)
11
Clown2Beat
Oct 26, 2016
Free
N/A (N/A)
22,333 ±4,854
4,687 ±2,224
00:04 (00:03)
12
Battle Of Europe
Sep 18, 2014
$9.99
N/A (N/A/54%)
1,654 ±1,321
276 ±539
01:31 (00:30)
13
Zombie Camp: Last Survivor
Apr 17, 2015
$2.99
N/A (N/A)
3,584 ±1,944
1,930 ±1,427
00:49 (00:43)
14
Tokyo Twilight Ghost Hunters Daybreak: Special Gigs
Mar 17, 2017
$9.99
N/A (N/A)
1,103 ±1,078
551 ±762
29:17 (19:31)
15
Primal Reign
May 29, 2017
Free
N/A (N/A)
47,423 ±7,074
20,127 ±4,608
00:07 (00:02)
16
Rocko's Quest
Apr 24, 2014
$4.99
N/A (N/A/41%)
5,514 ±2,412
1,103 ±1,078
00:29 (00:37)
17
Esenthel Engine
Apr 2015
Free
N/A (N/A)
110,838 ±10,814
41,633 ±6,628
00:14 (00:01)
18
B.A.D Battle Armor Division
Aug 18, 2015
$5.99
N/A (N/A)
2,481 ±1,618
1,654 ±1,321
01:07 (00:09)
19
Pirate Hell
Nov 7, 2014
$5.99
N/A (N/A)
3,584 ±1,944
827 ±934
00:57 (00:56)
20
Daylight's End VR Edition
Aug 26, 2016
Free
N/A (N/A)
28,123 ±5,447
6,066 ±2,530
00:10 (00:04)
21
Silicone-2
Jun 3, 2015
$0.99
N/A (N/A)
1,930 ±1,427
0 ±0
00:00 (00:00)
22
Bloodwood Reload
Nov 2, 2015
Free
3% (35%)
136,204 ±11,987
62,312 ±8,108
00:26 (00:07)
23
WARZONE
Jul 11, 2016
$2.99
N/A (N/A)
26,745 ±5,312
551 ±762
00:05 (00:03)