App

Sam Glyph: Private Eye!
Sam Glyph: Private Eye!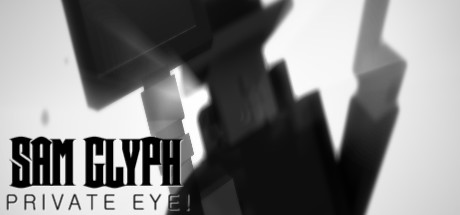 Store | Hub | SteamDB
Developer: Narrow Monolith Publisher: Narrow Monolith
Genre: Action, Adventure, Casual, Indie
Languages: English
Tags: Adventure (24), Casual (22), Indie (22), Action (20), Noir (8), Detective (5), Short (5)
Category: Single-player, Steam Achievements
Release date: Oct 9, 2014
Price: $1.99
Owners: 2,998 ± 1,692

Steam Spy is still in beta, so expect major bugs.
Peak daily concurrent players:
CCU data courtesy of SteamDB. Used with permission.
Hourly concurrent players:
YouTube:
The views data is based on top 50 videos uploaded last week. Actual number of views might be more than the number shown.

The displayed number of videos uploaded yesterday is limited to 50, so if there were more videos uploaded, the number will still show 50.

If the game has commonly used word as its name (like "FEAR" or "Volume") its number of Youtube views might be wrong.
Games similar to this one:
#
Game
Release date

Price

Score rank
(Userscore / Metascore)

Owners

Players

Playtime (Median)

1
Bio Menace
May 5, 2014
N/A
N/A (N/A)
52,219 ±7,065
4,247 ±2,015
01:31 (00:34)
2
Brief Karate Foolish
Nov 18, 2016
Free
89% (94%)
149,661 ±11,959
114,682 ±10,469
00:11 (00:04)
3
Controller Companion
May 4, 2015
$2.99
82% (92%)
136,419 ±11,418
126,175 ±10,981
32:31 (00:01)
4
Color Guardians
May 12, 2015
$14.99
N/A (N/A)
744 ±1,029
372 ±727
00:39 (00:19)
5
Skyhook
May 17, 2016
$0.99
N/A (N/A)
2,249 ±1,466
1,749 ±1,293
03:43 (04:25)
6
Wasteland 1 - The Original Classic
Nov 13, 2013
$5.99
51% (82%)
671,851 ±25,326
131,422 ±11,207
01:28 (00:04)
7
Chroma Blast
Jul 7, 2017
Free
45% (79%)
61,713 ±7,680
51,469 ±7,014
00:26 (00:05)
8
MSI Electric City
Aug 9, 2016
Free
37% (75%)
63,962 ±7,819
28,983 ±5,263
00:17 (00:05)
9
Castle Torgeath: Descent into Darkness
Dec 15, 2016
$1.99
N/A (N/A)
3,498 ±1,828
1,999 ±1,382
01:07 (00:44)
10
Harold
Feb 12, 2015
$9.99
N/A (N/A/70%)
2,499 ±1,545
1,749 ±1,293
04:30 (03:17)
11
16 Bit Arena
Mar 24, 2015
Free
25% (68%)
134,170 ±11,323
38,477 ±6,064
73:15 (00:01)
12
Zombie Camp: Last Survivor
Apr 17, 2015
$1.49
N/A (N/A)
3,998 ±1,954
1,249 ±1,092
01:00 (01:22)
13
Clown2Beat
Oct 26, 2016
Free
N/A (N/A)
22,736 ±4,662
6,746 ±2,539
00:06 (00:04)
14
Tokyo Twilight Ghost Hunters Daybreak: Special Gigs
Mar 17, 2017
$4.99
N/A (N/A)
2,748 ±1,620
1,249 ±1,092
08:23 (09:16)
15
Primal Reign
May 29, 2017
Free
N/A (N/A)
52,969 ±7,115
19,488 ±4,316
00:09 (00:03)
16
Rocko's Quest
Apr 24, 2014
$0.99
N/A (N/A/41%)
4,747 ±2,130
750 ±846
00:55 (00:46)
17
Esenthel Engine
Apr 2015
Free
N/A (N/A)
120,179 ±10,717
40,476 ±6,220
01:03 (00:01)
18
Pirate Hell
Nov 7, 2014
$5.99
N/A (N/A)
2,249 ±1,466
250 ±488
00:01 (00:00)
19
B.A.D Battle Armor Division
Aug 18, 2015
$1.79
N/A (N/A)
2,249 ±1,466
999 ±977
00:09 (00:11)
20
Daylight's End VR Edition
Aug 26, 2016
Free
N/A (N/A)
28,233 ±5,195
6,496 ±2,492
00:08 (00:06)
21
Silicone-2
Jun 3, 2015
$0.99
N/A (N/A)
1,999 ±1,382
250 ±488
00:03 (00:01)
22
CRIMSON METAL
May 4, 2017
$1.39
3% (37%)
2,499 ±1,545
1,499 ±1,197
00:29 (00:03)
23
Bloodwood Reload
Nov 2, 2015
Free
3% (36%)
159,655 ±12,352
75,955 ±8,520
00:20 (00:09)
24
WARZONE
Jul 11, 2016
$2.99
N/A (N/A)
25,735 ±4,959
1,249 ±1,092
00:04 (00:06)