App

Don't Shoot Yourself!
Don't Shoot Yourself!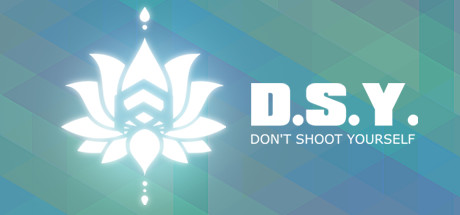 Store | Hub | SteamDB | Site
Developer: Silverware Games, Inc. Publisher: Silverware Games, Inc.
Genre: Action, Indie, Strategy
Languages: English
Tags: Strategy (34), Indie (34), Action (32), 2D (12), Abstract (12), Puzzle (12), Bullet Hell (12), Shoot 'Em Up (11), Modern (10), Arena Shooter (10)
Category: Single-player, Steam Achievements, Steam Workshop, Partial Controller Support, Steam Leaderboards
Release date: Apr 10, 2015
Price: $4.99
Owners: 1,761 ± 1,217
Players total: 1,761 ± 1,217 (100%)
Followers: 577
Playtime total: 02:47 (average) 05:12 (median)

Steam Spy is still in beta, so expect major bugs.
Peak daily concurrent players:
CCU data courtesy of SteamDB. Used with permission.
Hourly concurrent players:
YouTube:
The views data is based on top 50 videos uploaded last week. Actual number of views might be more than the number shown.

The displayed number of videos uploaded yesterday is limited to 50, so if there were more videos uploaded, the number will still show 50.

If the game has commonly used word as its name (like "FEAR" or "Volume") its number of Youtube views might be wrong.
Games similar to this one:
#
Game
Release date

Price

Score rank
(Userscore / Metascore)

Owners

Players

Playtime (Median)

1
Castle of no Escape 2
Dec 21, 2016
$6.66
100% (100%)
11,666 ±3,133
7,924 ±2,582
04:19 (04:17)
2
Cooking Witch
May 18, 2017
$1.99
N/A (N/A)
5,943 ±2,236
2,421 ±1,427
03:38 (00:52)
3
Flat Heroes
Sep 8, 2016
$7.99
N/A (N/A)
167,287 ±11,864
21,791 ±4,282
00:48 (00:14)
4
Castle Must Be Mine
Nov 11, 2016
$14.99
100% (100%)
7,044 ±2,434
6,383 ±2,317
02:06 (00:45)
5
Racket: Nx
Jan 31, 2017
$19.99
100% (99%)
7,264 ±2,472
6,824 ±2,396
02:50 (02:08)
6
Marvin's Mittens
Dec 17, 2014
$5.99
99% (98%)
9,245 ±2,789
6,383 ±2,317
02:52 (03:06)
7
Circa Infinity
Sep 8, 2015
$4.99
92% (95%/80%)
11,446 ±3,103
8,144 ±2,618
01:24 (00:31)
8
Quarries of Scred
Apr 22, 2015
$2.99
N/A (N/A)
11,006 ±3,043
1,981 ±1,291
00:37 (00:35)
9
Beeswing
May 8, 2015
$4.99
N/A (N/A)
2,861 ±1,551
1,981 ±1,291
01:25 (01:53)
10
Project LUX
Mar 30, 2017
$24.99
92% (95%)
2,861 ±1,551
2,641 ±1,491
04:43 (15:54)
11
Goblin and Coins
Nov 8, 2016
$1.99
N/A (N/A)
1,395 ±1,365
697 ±965
02:25 (02:24)
12
Critical Annihilation
Feb 12, 2016
$9.99
86% (93%)
5,943 ±2,236
5,503 ±2,152
04:27 (02:27)
13
God Of Arrows VR
Nov 2, 2016
$7.99
N/A (N/A)
3,302 ±1,667
1,761 ±1,217
00:21 (00:17)
14
Tangledeep
Jul 18, 2017
$14.99
81% (92%)
2,861 ±1,551
2,201 ±1,361
01:32 (02:36)
15
Football Tactics
Jun 1, 2015
$14.99
77% (91%)
12,106 ±3,192
12,106 ±3,192
24:19 (12:39)
16
Pivvot
Jul 14, 2014
$4.99
77% (91%)
16,068 ±3,677
11,886 ±3,163
02:23 (01:38)
17
One Upon Light
Feb 23, 2016
$11.99
N/A (N/A)
5,503 ±2,152
1,761 ±1,217
02:31 (03:07)
18
Icarus Starship Command Simulator
May 26, 2017
$2.99
N/A (N/A)
2,861 ±1,551
660 ±745
02:52 (02:43)
19
Deep Under the Sky
Aug 22, 2014
$9.99
N/A (N/A)
27,074 ±4,773
5,063 ±2,064
00:12 (00:08)
20
Starr Mazer: DSP
Aug 26, 2016
$9.99
74% (90%)
3,962 ±1,826
3,522 ±1,721
02:02 (02:03)
21
Axes and Acres
Apr 7, 2016
$9.99
N/A (N/A)
9,905 ±2,887
6,824 ±2,396
03:07 (03:22)
22
Project Nimbus
Nov 5, 2014
$14.99
70% (89%)
25,753 ±4,655
23,112 ±4,410
03:03 (01:25)
23
Tasty Blue
Feb 10, 2015
$5.99
70% (89%)
21,571 ±4,261
20,691 ±4,173
07:29 (04:08)
24
The Bug Butcher
Jan 19, 2016
$7.99
70% (89%/81%)
60,091 ±7,111
42,042 ±5,948
03:22 (02:10)
25
The Cat Machine
Aug 12, 2015
$9.99
70% (89%)
3,962 ±1,826
3,522 ±1,721
02:35 (03:22)
26
Semispheres
Feb 14, 2017
$9.99
N/A (N/A)
1,744 ±1,526
1,046 ±1,182
02:03 (02:57)
27
Abomination Tower
Feb 13, 2015
$4.99
N/A (N/A)
3,302 ±1,667
2,201 ±1,361
02:12 (02:13)
28
Uncraft World
Sep 25, 2015
$9.99
64% (87%)
12,547 ±3,249
10,565 ±2,982
03:29 (02:16)
29
My Night Job
Apr 21, 2016
$3.99
N/A (N/A)
3,522 ±1,721
2,201 ±1,361
01:09 (01:12)
30
Gaben Kingdom
May 12, 2017
$0.99
N/A (N/A)
1,541 ±1,138
1,101 ±962
01:52 (02:45)
31
Oh My Gore!
Oct 20, 2016
$1.24
N/A (N/A)
3,082 ±1,610
2,421 ±1,427
03:26 (05:16)
32
The Inner Darkness
Feb 24, 2017
$4.99
N/A (N/A)
5,283 ±2,108
3,302 ±1,667
03:03 (03:26)
33
Vertical Strike Endless Challenge
Apr 28, 2017
$3.99
N/A (N/A)
2,201 ±1,361
1,321 ±1,054
02:22 (03:20)
34
Coffee Shop Tycoon
Dec 5, 2016
$5.99
56% (84%)
7,924 ±2,582
7,704 ±2,546
03:31 (03:13)
35
Slip
Apr 28, 2014
$3.99
56% (84%)
21,131 ±4,217
9,025 ±2,756
01:32 (00:39)
36
A House of Many Doors
Feb 3, 2017
$10.99
54% (83%)
6,824 ±2,396
5,063 ±2,064
13:39 (04:58)
37
Caromble!
Aug 27, 2015
$12.99
N/A (N/A)
6,603 ±2,357
1,101 ±962
00:22 (00:34)
38
Shotgun Farmers
Jun 1, 2017
$9.99
54% (83%)
6,603 ±2,357
6,163 ±2,277
04:38 (02:28)
39
Super Arcade Football
Apr 4, 2016
$9.99
54% (83%)
3,522 ±1,721
3,082 ±1,610
01:44 (01:14)
40
WARTILE
Mar 17, 2017
$19.99
51% (82%)
5,283 ±2,108
5,063 ±2,064
01:28 (01:04)
41
Goodbye My King
Jun 16, 2017
$6.99
N/A (N/A)
1,395 ±1,365
1,395 ±1,365
01:29 (01:53)
42
PostCollapse
Oct 13, 2016
$4.87
N/A (N/A)
1,761 ±1,217
1,541 ±1,138
01:01 (01:22)
43
The Adventurer and His Backpack
Jun 16, 2017
$2.99
N/A (N/A)
3,302 ±1,667
2,861 ±1,551
05:19 (06:06)
44
Slam
Jul 11, 2016
$3.99
N/A (N/A)
1,541 ±1,138
880 ±860
00:03 (00:00)
45
Legend of Numbers
Jun 2, 2016
Free
42% (78%)
48,205 ±6,369
11,886 ±3,163
15:35 (00:58)
46
Fancy Skulls
Jun 16, 2014
$8.99
42% (78%)
48,205 ±6,369
26,414 ±4,715
03:15 (02:44)
47
Black The Fall
Jul 4, 2014
$14.99
42% (78%/73%)
5,063 ±2,064
3,302 ±1,667
02:19 (02:59)
48
Home is Where One Starts...
May 12, 2015
$2.99
40% (77%)
20,471 ±4,150
12,987 ±3,306
02:28 (02:05)
49
99Vidas
Dec 22, 2016
$12.99
40% (77%/69%)
7,924 ±2,582
6,383 ±2,317
03:17 (02:17)
50
Crest
Apr 23, 2015
$10.99
39% (76%)
7,264 ±2,472
5,723 ±2,194
01:46 (01:30)
51
imprint-X
Jan 26, 2017
$4.49
N/A (N/A)
1,046 ±1,182
697 ±965
09:21 (09:21)
52
Flame of Memory
Feb 1, 2017
$1.99
N/A (N/A)
5,503 ±2,152
4,402 ±1,924
03:32 (04:00)
53
PRiO
Mar 18, 2016
$5.99
N/A (N/A)
7,044 ±2,434
880 ±860
00:13 (00:16)
54
XLarn
May 25, 2015
$4.99
N/A (N/A)
3,522 ±1,721
1,981 ±1,291
03:00 (02:38)
55
100nya
Nov 12, 2016
$0.99
N/A (N/A)
880 ±860
660 ±745
16:37 (16:37)
56
Tokyo 42
May 31, 2017
$19.99
35% (74%/72%)
11,886 ±3,163
10,565 ±2,982
03:35 (01:54)
57
ASTROKILL
May 27, 2016
$9.99
N/A (N/A)
7,484 ±2,509
1,321 ±1,054
00:10 (00:08)
58
Veil of Crows
Apr 28, 2017
$14.99
33% (73%)
8,144 ±2,618
7,924 ±2,582
05:54 (01:32)
59
Giana Sisters 2D
Oct 23, 2015
$7.99
33% (73%)
12,326 ±3,221
4,622 ±1,972
04:43 (02:26)
60
Yatagarasu Attack on Cataclysm
Jul 7, 2015
$14.99
33% (73%)
16,729 ±3,752
15,628 ±3,626
11:50 (02:20)
61
EMPORIUM
May 17, 2017
$1.99
33% (73%)
2,421 ±1,427
1,101 ±962
01:09 (01:40)
62
Space Warp
Nov 4, 2014
$4.99
N/A (N/A)
17,609 ±3,849
3,522 ±1,721
00:25 (00:26)
63
One Dog Story
Apr 28, 2017
$9.99
30% (71%)
3,836 ±2,263
2,790 ±1,930
04:48 (04:22)
64
Karmaflow: The Rock Opera Videogame - Act I & Act II
May 6, 2015
$4.99
30% (71%/47%)
26,854 ±4,754
7,704 ±2,546
01:41 (00:37)
65
Artillerists
Jan 2, 2017
$3.99
28% (70%)
1,761 ±1,217
1,321 ±1,054
02:54 (02:38)
66
Dr.Green
Jan 2, 2015
$2.99
N/A (N/A)
3,962 ±1,826
1,541 ±1,138
00:22 (00:22)
67
Helium
Mar 10, 2017
$4.99
N/A (N/A)
2,421 ±1,427
0 ±0
00:00 (00:00)
68
Altitude0: Lower & Faster
Sep 2014
$18.99
N/A (N/A)
3,742 ±1,774
2,861 ±1,551
05:50 (09:45)
69
Showdown Adventure
Sep 23, 2016
$2.99
N/A (N/A)
13,427 ±3,361
10,786 ±3,013
02:37 (02:51)
70
Mutant Storm: Reloaded
Mar 21, 2012
$4.99
N/A (N/A)
22,011 ±4,304
5,943 ±2,236
02:20 (00:26)
71
POP: Methodology Experiment One
Dec 10, 2014
$3.99
22% (65%)
6,603 ±2,357
4,402 ±1,924
02:26 (02:51)
72
The Race for the White House
Jan 2, 2015
$14.99
N/A (N/A)
7,704 ±2,546
2,421 ±1,427
05:39 (04:07)
73
Supreme: Pizza Empire
Jan 9, 2015
$9.99
19% (63%)
4,622 ±1,972
4,182 ±1,876
02:59 (02:34)
74
Vaccine War
Mar 20, 2016
$7.99
N/A (N/A)
3,522 ±1,721
440 ±608
00:15 (00:09)
75
CURSE
Sep 2, 2016
$4.19
N/A (N/A)
7,704 ±2,546
1,321 ±1,054
00:35 (00:37)
76
No70: Eye of Basir
Jun 28, 2017
$9.99
16% (60%/52%)
2,861 ±1,551
1,761 ±1,217
02:02 (03:24)
77
Entropy Rising
Nov 20, 2015
$0.99
N/A (N/A)
2,441 ±1,805
1,744 ±1,526
00:44 (00:43)
78
ZHEROS
Feb 15, 2016
$9.99
N/A (N/A/58%)
1,101 ±962
880 ±860
00:34 (00:39)
79
Spirit Run - Fire vs. Ice
Feb 12, 2015
$2.99
N/A (N/A)
7,484 ±2,509
440 ±608
00:17 (00:10)
80
Visibility
May 25, 2015
Free
15% (58%)
30,596 ±5,074
4,182 ±1,876
00:16 (00:11)
81
Hero's Song
Nov 7, 2016
Free
14% (57%)
4,622 ±1,972
3,962 ±1,826
03:19 (02:09)
82
Arson and Plunder: Unleashed
Sep 25, 2015
$6.99
N/A (N/A)
17,169 ±3,801
9,245 ±2,789
03:27 (03:17)
83
News Tycoon
Mar 24, 2017
$6.99
13% (56%)
3,742 ±1,774
2,421 ±1,427
04:02 (03:46)
84
Jumpdrive
May 12, 2014
$14.99
12% (54%)
2,201 ±1,361
1,981 ±1,291
01:27 (01:06)
85
Exodus
Jul 11, 2014
$0.99
N/A (N/A)
1,761 ±1,217
880 ±860
02:59 (03:56)
86
MyRPG Master
Feb 9, 2015
$39.99
N/A (N/A)
1,981 ±1,291
1,541 ±1,138
03:41 (04:30)
87
Heldric - The legend of the shoemaker
Apr 17, 2014
$8.99
N/A (N/A)
3,082 ±1,610
2,641 ±1,491
02:22 (02:29)
88
TRISTOY
Jan 15, 2015
$6.99
N/A (N/A/49%)
25,973 ±4,675
10,345 ±2,950
05:34 (05:27)
89
Social Justice Warriors
Feb 27, 2015
$7.99
10% (51%)
6,603 ±2,357
6,163 ±2,277
01:58 (01:46)
90
The Sheltered
Apr 23, 2015
$1.99
N/A (N/A)
1,541 ±1,138
880 ±860
01:33 (01:32)
91
EmbodyMe Beta
Mar 22, 2017
Free
N/A (N/A)
3,742 ±1,774
1,321 ±1,054
00:20 (00:31)
92
Timber and Stone
Oct 20, 2015
$12.99
8% (49%)
27,955 ±4,850
23,332 ±4,431
09:39 (03:39)
93
Undeadz!
Sep 25, 2015
$0.99
6% (43%)
1,981 ±1,291
1,981 ±1,291
00:13 (00:11)
94
The Flock
Aug 21, 2015
$16.99
5% (42%/36%)
21,571 ±4,261
7,704 ±2,546
00:40 (00:22)
95
Dropship Down
Jul 21, 2016
Free
N/A (N/A)
2,201 ±1,361
1,321 ±1,054
01:31 (02:55)
96
Inescapable
May 21, 2014
$4.99
N/A (N/A)
14,307 ±3,470
3,082 ±1,610
00:32 (00:18)
97
Undead Overlord
Jul 18, 2014
$14.99
2% (30%)
3,522 ±1,721
3,522 ±1,721
06:38 (01:37)
98
Moonstone Tavern - A Fantasy Tavern Sim!
May 13, 2016
$7.99
1% (28%)
19,370 ±4,037
15,408 ±3,601
03:27 (03:30)
99
The Interview
Feb 4, 2015
$1.99
1% (27%)
2,641 ±1,491
880 ±860
01:22 (01:45)
100
March of Industry: Very Capitalist Factory Simulator Entertainments
Oct 7, 2015
$9.99
1% (20%)
1,541 ±1,138
1,321 ±1,054
11:50 (13:37)
101
Drive-By Hero
Jun 19, 2017
$1.99
N/A (N/A)
3,082 ±1,610
660 ±745
02:11 (02:05)
102
Countless Rooms of Death
Jan 9, 2015
$0.99
N/A (N/A)
5,943 ±2,236
3,962 ±1,826
05:44 (19:22)
103
Rift's Cave
Dec 1, 2014
$9.99
N/A (N/A)
18,490 ±3,944
4,402 ±1,924
00:15 (00:17)