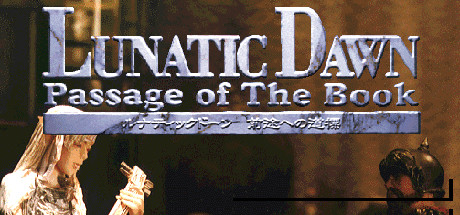 Store | Hub | SteamDB
Developer: ARTDINK Publisher: Degica
Genre: RPG
Languages: Japanese
Tags: RPG (29)
Category: Single-player
Release date: Jan 8, 2015
Price: $15.99
Owners: 2,080 ± 1,355
Players total: 2,428 ± 1,795 (116.74%)
Followers: 238
Peak concurrent players yesterday: 4
Playtime total: 04:52 (average) 05:43 (median)

Steam Spy is still in beta, so expect major bugs.
Peak daily concurrent players:
CCU data courtesy of SteamDB. Used with permission.
Hourly concurrent players:
YouTube:
The views data is based on top 50 videos uploaded last week. Actual number of views might be more than the number shown.

The displayed number of videos uploaded yesterday is limited to 50, so if there were more videos uploaded, the number will still show 50.

If the game has commonly used word as its name (like "FEAR" or "Volume") its number of Youtube views might be wrong.
Games similar to this one:
#
Game
Release date

Price

Score rank
(Userscore / Metascore)

Owners

Players

Playtime (Median)

1
1979 Invasion Earth
Jan 19, 2017
$1.99
N/A (N/A)
6,470 ±2,391
5,083 ±2,119
05:35 (05:09)
2
Life Goes On: Done to Death
Apr 17, 2014
$12.99
95% (96%)
71,860 ±7,968
41,591 ±6,062
02:58 (01:27)
3
Phantom Brave PC
Jul 25, 2016
$14.99
95% (96%)
19,409 ±4,141
11,784 ±3,227
15:38 (03:27)
4
Black Ice
Jul 9, 2014
$14.99
95% (96%)
9,936 ±2,963
8,780 ±2,785
06:27 (04:29)
5
Deadly Sin 2
May 12, 2014
$4.99
N/A (N/A)
135,633 ±10,947
24,492 ±4,652
04:31 (02:14)
6
Immortal Defense
Aug 31, 2015
$9.99
92% (95%)
8,318 ±2,711
6,239 ±2,348
05:54 (03:56)
7
Sairento VR
Dec 21, 2016
$29.99
92% (95%)
23,799 ±4,586
21,258 ±4,334
04:12 (01:53)
8
Kero Blaster
Nov 11, 2015
$5.99
92% (95%/82%)
167,288 ±12,157
39,511 ±5,909
03:53 (03:29)
9
Helen's Mysterious Castle
Mar 18, 2016
$1.99
92% (95%)
31,424 ±5,269
16,636 ±3,834
03:36 (02:45)
10
Vanishing Realms
Apr 5, 2016
$19.99
92% (95%)
107,212 ±9,733
98,432 ±9,326
05:04 (02:14)
11
Siralim 2
Aug 12, 2016
$14.99
89% (94%)
14,095 ±3,529
11,553 ±3,195
20:05 (06:49)
12
Doom & Destiny Advanced
Nov 15, 2016
$9.99
89% (94%)
7,163 ±2,516
4,390 ±1,969
17:27 (08:30)
13
On A Roll 3D
Feb 12, 2015
$3.99
89% (94%)
53,144 ±6,852
41,360 ±6,045
04:16 (03:30)
14
Parcel
Apr 22, 2015
$4.99
85% (93%)
23,799 ±4,586
17,099 ±3,887
02:49 (02:28)
15
Quest for Infamy
Jul 10, 2014
$9.99
N/A (N/A/63%)
56,148 ±7,043
28,652 ±5,031
03:51 (02:58)
16
The Enchanted Cave 2
Jun 3, 2015
$4.99
85% (93%)
16,636 ±3,834
14,095 ±3,529
16:24 (08:15)
17
Realms of Arkania 2 - Star Trail Classic
Jan 10, 2014
$3.99
N/A (N/A)
39,974 ±5,943
17,792 ±3,965
02:57 (02:24)
18
Invisigun Heroes
Feb 8, 2017
$14.99
85% (93%)
16,636 ±3,834
11,784 ±3,227
02:23 (01:24)
19
Rodina
Jul 28, 2014
$14.99
85% (93%)
40,436 ±5,977
38,818 ±5,857
08:42 (03:16)
20
Angels of Death
Dec 19, 2016
$9.99
85% (93%)
20,796 ±4,286
16,174 ±3,780
06:02 (04:45)
21
Fortix 2
May 6, 2011
$1.99
81% (92%/74%)
106,750 ±9,712
66,777 ±7,681
04:41 (02:04)
22
Polygod
Oct 13, 2016
$9.99
N/A (N/A)
2,080 ±1,355
1,617 ±1,195
11:24 (13:09)
23
Hero of the Kingdom
Nov 14, 2013
$5.99
81% (92%)
155,735 ±11,730
101,898 ±9,488
03:48 (03:13)
24
Ghost 1.0
Jun 6, 2016
$5.19
81% (92%)
45,750 ±6,358
34,197 ±5,497
09:22 (04:01)
25
Age of Fear: The Undead King
Jun 26, 2015
$14.99
77% (91%)
26,341 ±4,824
12,477 ±3,320
05:00 (03:50)
26
Good Robot
Apr 5, 2016
$9.99
77% (91%/67%)
31,193 ±5,250
14,788 ±3,615
02:47 (02:11)
27
Alicemare
Nov 21, 2016
$2.99
74% (90%)
25,186 ±4,717
12,477 ±3,320
03:04 (02:33)
28
Toast Time
Aug 27, 2014
$4.99
N/A (N/A)
36,277 ±5,662
14,557 ±3,586
02:07 (01:28)
29
Super Win the Game
Oct 1, 2014
$7.99
74% (90%)
44,826 ±6,293
27,265 ±4,908
03:13 (02:47)
30
Cosmic Trip
Nov 3, 2016
$19.99
74% (90%)
13,170 ±3,411
11,553 ±3,195
17:01 (01:13)
31
Quadrilateral Cowboy
Jul 25, 2016
$19.99
74% (90%/81%)
17,330 ±3,913
14,326 ±3,558
03:35 (03:00)
32
Hero and Daughter+
Feb 18, 2016
$9.99
74% (90%)
7,856 ±2,634
6,470 ±2,391
14:59 (09:10)
33
Fenix Rage
Sep 24, 2014
$14.99
N/A (N/A/75%)
48,985 ±6,579
26,572 ±4,845
02:43 (02:34)
34
Solitairica
May 31, 2016
$9.99
74% (90%)
6,470 ±2,391
5,083 ±2,119
14:47 (11:02)
35
Eschalon: Book II
Jul 12, 2010
$5.99
N/A (N/A)
47,599 ±6,485
14,095 ±3,529
17:04 (02:37)
36
Konung 2
Apr 23, 2014
$2.99
71% (89%/35%)
23,106 ±4,518
5,083 ±2,119
09:53 (10:24)
37
Braveland Pirate
Sep 14, 2015
$6.99
71% (89%)
19,409 ±4,141
9,705 ±2,928
06:37 (05:42)
38
Just Get Through
Jan 30, 2015
$4.99
71% (89%)
25,417 ±4,739
15,019 ±3,643
01:55 (01:17)
39
Citizens of Earth
Jan 20, 2015
$14.99
71% (89%/66%)
179,535 ±12,594
49,678 ±6,625
05:07 (03:24)
40
TRI: Of Friendship and Madness
Oct 9, 2014
$14.99
71% (89%/74%)
25,879 ±4,782
14,788 ±3,615
04:28 (01:47)
41
StarCrawlers
May 23, 2017
$19.99
71% (89%)
18,023 ±3,990
16,174 ±3,780
14:49 (05:23)
42
Hollywood Visionary
May 1, 2015
$5.99
71% (89%)
2,542 ±1,498
2,080 ±1,355
04:23 (04:29)
43
Freedom Fall
Jan 10, 2014
$9.99
71% (89%)
35,352 ±5,589
22,644 ±4,473
02:44 (02:01)
44
CounterAttack
Apr 21, 2016
$7.99
71% (89%)
7,625 ±2,595
6,008 ±2,304
10:43 (05:52)
45
Machina of the Planet Tree -Planet Ruler-
Jul 28, 2015
$12.99
71% (89%)
11,784 ±3,227
6,008 ±2,304
04:49 (02:41)
46
Penny Arcade's On the Rain-Slick Precipice of Darkness 3
Jun 25, 2012
$4.99
68% (88%)
338,274 ±17,284
135,864 ±10,956
04:00 (01:01)
47
Siralim
Apr 24, 2015
$9.99
68% (88%)
23,799 ±4,586
14,557 ±3,586
08:39 (06:00)
48
Aselia the Eternal -The Spirit of Eternity Sword-
Apr 29, 2016
$14.99
N/A (N/A)
3,466 ±1,750
2,773 ±1,565
05:47 (05:17)
49
DinoSystem
Jun 25, 2015
$7.99
68% (88%)
5,545 ±2,213
3,928 ±1,863
06:41 (02:58)
50
Drox Operative
Feb 18, 2014
$19.99
68% (88%/74%)
15,712 ±3,726
12,939 ±3,381
16:49 (05:14)
51
DungeonUp
Sep 4, 2015
$4.99
68% (88%)
40,898 ±6,011
26,341 ±4,824
04:20 (03:31)
52
Offspring Fling!
May 11, 2012
$7.99
68% (88%/79%)
323,486 ±16,902
152,963 ±11,625
02:33 (01:39)
53
Mad Nords: Probably an Epic Quest
Dec 2, 2016
$5.99
N/A (N/A)
10,860 ±3,098
6,701 ±2,433
04:55 (04:47)
54
Sublevel Zero Redux
Oct 8, 2015
$14.99
65% (87%/71%)
22,413 ±4,450
19,871 ±4,190
06:23 (01:25)
55
ChromaGun
Feb 16, 2016
$12.99
65% (87%)
11,553 ±3,195
8,087 ±2,673
01:59 (01:52)
56
Solstice
Mar 23, 2016
$19.99
N/A (N/A)
111,372 ±9,920
13,402 ±3,441
02:53 (02:10)
57
Toki Tori 2+
Jul 11, 2013
$14.99
65% (87%)
324,410 ±16,926
138,406 ±11,058
03:01 (01:09)
58
Magicians & Looters
Jul 1, 2014
$2.99
N/A (N/A)
8,318 ±2,711
5,777 ±2,259
02:05 (01:19)
59
NOT A HERO
May 14, 2015
$12.99
65% (87%/75%)
177,917 ±12,537
117,610 ±10,194
03:29 (01:28)
60
Eschalon: Book I
Feb 10, 2009
Free
65% (87%/75%)
56,841 ±7,087
21,951 ±4,404
12:28 (04:12)
61
Remnants Of Isolation
May 1, 2015
$1.99
N/A (N/A)
95,890 ±9,204
21,489 ±4,357
04:03 (03:23)
62
Affairs of the Court: Choice of Romance
Jun 23, 2016
$5.99
N/A (N/A)
2,773 ±1,565
2,542 ±1,498
05:25 (01:55)
63
Mr. Bree+
May 1, 2014
$2.99
62% (86%)
30,731 ±5,211
21,720 ±4,381
04:46 (03:13)
64
The Basement Collection
Aug 31, 2012
$3.99
62% (86%)
428,850 ±19,459
240,997 ±14,590
02:46 (00:57)
65
Freaking Meatbags
Feb 4, 2015
$9.99
62% (86%/69%)
38,818 ±5,857
11,553 ±3,195
02:18 (00:54)
66
Hover
May 31, 2017
$19.99
62% (86%/69%)
38,356 ±5,822
32,118 ±5,327
07:09 (01:51)
67
McPixel
Sep 25, 2012
$4.99
62% (86%/76%)
493,085 ±20,864
361,149 ±17,858
02:42 (01:26)
68
Shu
Oct 4, 2016
$11.99
N/A (N/A/85%)
54,068 ±6,912
10,629 ±3,064
03:25 (03:29)
69
Song of the Myrne: What Lies Beneath
Jan 13, 2015
$4.99
62% (86%)
16,867 ±3,860
11,553 ±3,195
02:32 (01:34)
70
Battle Brothers
Mar 24, 2017
$29.99
62% (86%/80%)
96,815 ±9,249
93,118 ±9,070
61:23 (27:46)
71
Muffin Knight
May 2014
$6.99
59% (85%)
82,720 ±8,549
24,030 ±4,608
02:35 (00:39)
72
Conception II: Children of the Seven Stars
Aug 15, 2016
$19.99
59% (85%)
22,644 ±4,473
17,792 ±3,965
13:46 (06:46)
73
CloudBound
Sep 7, 2016
$6.99
N/A (N/A)
1,848 ±1,278
1,617 ±1,195
00:42 (00:20)
74
Heavy Bullets
Sep 18, 2014
$9.99
59% (85%/72%)
118,534 ±10,233
91,500 ±8,991
03:01 (01:14)
75
Onion Force
Mar 2, 2016
$4.99
N/A (N/A)
7,163 ±2,516
4,621 ±2,020
02:53 (02:48)
76
Planet Alcatraz
Apr 16, 2014
$3.99
59% (85%)
38,356 ±5,822
25,648 ±4,760
07:38 (03:32)
77
Holy Potatoes! Were in Space?!
Feb 14, 2017
$14.99
59% (85%)
23,106 ±4,518
19,178 ±4,116
04:57 (02:55)
78
Samurai of Hyuga
Sep 16, 2016
$3.99
N/A (N/A)
3,235 ±1,690
2,773 ±1,565
05:37 (06:59)
79
OBEY
May 21, 2015
$14.99
56% (84%)
9,705 ±2,928
8,549 ±2,748
02:44 (02:04)
80
Six Sides of the World
Jan 20, 2016
$4.99
N/A (N/A)
22,875 ±4,496
14,557 ±3,586
03:23 (03:09)
81
Konung 3: Ties of the Dynasty
Apr 3, 2014
$2.99
N/A (N/A)
23,799 ±4,586
3,235 ±1,690
03:15 (00:58)
82
BADLAND: Game of the Year Edition
May 26, 2015
$9.99
56% (84%/79%)
136,788 ±10,993
86,417 ±8,738
04:03 (02:05)
83
The Final Station
Aug 30, 2016
$14.99
56% (84%/76%)
177,686 ±12,529
109,523 ±9,837
04:43 (03:35)
84
Cally's Caves 3
Jan 5, 2016
$1.79
56% (84%)
46,212 ±6,390
25,879 ±4,782
21:45 (04:02)
85
VERSUS: The Lost Ones
Aug 21, 2015
$3.99
56% (84%)
7,394 ±2,556
6,470 ±2,391
08:27 (07:39)
86
Last Dream
Mar 13, 2014
$9.99
56% (84%)
48,292 ±6,532
32,580 ±5,365
07:29 (02:08)
87
Vox Populi Vox Dei 2
Mar 17, 2015
$2.99
56% (84%)
64,004 ±7,520
44,133 ±6,245
03:31 (03:29)
88
A Wise Use of Time
Sep 4, 2015
$6.99
56% (84%)
7,163 ±2,516
6,008 ±2,304
04:38 (04:22)
89
DarkMaus
Jan 26, 2016
$9.99
56% (84%/83%)
16,174 ±3,780
12,939 ±3,381
03:05 (01:43)
90
Heroes of a Broken Land
Aug 7, 2014
$14.99
56% (84%)
11,784 ±3,227
8,549 ±2,748
71:06 (03:47)
91
Pendragon Rising
Dec 4, 2015
$3.99
54% (83%)
6,239 ±2,348
4,852 ±2,070
03:06 (02:15)
92
Lethal RPG: War
Jul 17, 2015
$0.99
54% (83%)
37,894 ±5,786
9,705 ±2,928
04:21 (00:57)
93
Avernum 4
May 11, 2012
$3.59
N/A (N/A)
87,572 ±8,796
19,409 ±4,141
07:45 (00:36)
94
This Book Is A Dungeon
Oct 9, 2015
$4.99
54% (83%)
39,511 ±5,909
24,261 ±4,630
02:51 (02:15)
95
Wayward
Apr 22, 2016
$7.99
54% (83%)
19,409 ±4,141
18,023 ±3,990
07:42 (02:44)
96
Mechanic Escape
Apr 15, 2014
$4.99
54% (83%)
208,648 ±13,576
121,769 ±10,372
02:30 (01:21)
97
Gran Vitreous
May 20, 2015
$4.99
N/A (N/A)
3,697 ±1,807
2,542 ±1,498
02:52 (03:46)
98
World's Dawn
Jan 25, 2016
$9.99
51% (82%)
24,724 ±4,674
20,564 ±4,263
10:05 (03:22)
99
Weapon Shop Fantasy
Mar 27, 2017
$6.99
51% (82%)
51,989 ±6,778
49,447 ±6,610
15:52 (07:24)
100
Heart&Slash
Aug 9, 2016
$14.99
51% (82%)
15,943 ±3,753
12,708 ±3,351
07:37 (03:43)
101
Planet R-12
May 5, 2016
$4.99
51% (82%)
22,875 ±4,496
13,864 ±3,500
02:54 (02:55)
102
Haunt the House: Terrortown
Jun 6, 2014
$4.99
51% (82%)
72,553 ±8,007
62,849 ±7,452
02:23 (01:18)
103
Zombasite
Aug 23, 2016
$19.99
51% (82%/66%)
4,159 ±1,917
3,697 ±1,807
15:36 (09:10)
104
Basement
Apr 30, 2015
$9.99
51% (82%)
57,303 ±7,116
56,379 ±7,058
06:17 (03:14)
105
Formata
Feb 10, 2017
$14.99
51% (82%)
12,246 ±3,289
11,784 ±3,227
05:19 (02:21)
106
Atelier Firis: The Alchemist and the Mysterious Journey /
Mar 7, 2017
$59.99
49% (81%)
17,561 ±3,939
12,939 ±3,381
27:31 (17:02)
107
Tribal Pass
Aug 26, 2016
$1.99
49% (81%)
145,106 ±11,322
121,769 ±10,372
03:59 (04:00)
108
Penny Arcade's On the Rain-Slick Precipice of Darkness 4
Jun 7, 2013
$4.99
49% (81%)
200,330 ±13,303
85,493 ±8,691
04:45 (03:12)
109
NeuroVoider
Aug 31, 2016
$13.99
49% (81%)
17,792 ±3,965
15,481 ±3,698
03:44 (02:43)
110
The Lost Heir 2: Forging a Kingdom
Jan 29, 2016
$3.99
N/A (N/A)
3,466 ±1,750
2,773 ±1,565
12:28 (05:08)
111
To The Capital
Dec 28, 2016
$1.99
N/A (N/A)
38,818 ±5,857
36,970 ±5,715
04:26 (04:31)
112
Islet Online
Feb 1, 2016
$24.99
49% (81%)
6,008 ±2,304
6,008 ±2,304
16:08 (08:05)
113
One More Night
Nov 18, 2016
$4.99
N/A (N/A)
1,732 ±1,516
1,732 ±1,516
01:53 (02:58)
114
Saturday Morning RPG
Jan 29, 2014
$6.99
49% (81%)
165,209 ±12,081
86,648 ±8,750
03:04 (02:45)
115
Heroes of Legionwood
Jul 24, 2015
$6.99
N/A (N/A)
13,864 ±3,500
5,545 ±2,213
03:38 (03:40)
116
Into The Gloom
Apr 7, 2015
$2.99
47% (80%)
14,326 ±3,558
9,705 ±2,928
02:53 (03:05)
117
Forgotten Lore
Oct 5, 2017
Free
N/A (N/A)
13,402 ±3,441
8,087 ±2,673
02:39 (03:11)
118
Fitz the Fox
Aug 6, 2015
$3.99
N/A (N/A)
14,788 ±3,615
10,398 ±3,031
03:20 (03:07)
119
hackmud
Sep 22, 2016
$19.99
47% (80%)
18,716 ±4,067
17,792 ±3,965
13:04 (05:26)
120
Island 359
Aug 23, 2016
$19.99
47% (80%)
13,402 ±3,441
12,477 ±3,320
05:00 (01:32)
121
GIBZ
Apr 7, 2017
$7.99
47% (80%)
8,318 ±2,711
7,625 ±2,595
04:32 (04:04)
122
Pankapu
Sep 21, 2016
$11.99
47% (80%)
4,621 ±2,020
3,466 ±1,750
02:14 (03:23)
123
Dungeon Escape
May 27, 2016
$3.99
45% (79%)
36,508 ±5,680
24,261 ±4,630
03:16 (02:56)
124
Star Wolves
Mar 2, 2010
$3.99
45% (79%)
89,421 ±8,889
30,962 ±5,230
04:11 (00:35)
125
Puzzle Quest 2
Aug 12, 2010
$9.99
45% (79%/83%)
69,780 ±7,852
65,390 ±7,601
43:58 (15:12)
126
OmniBus
May 26, 2016
$9.99
45% (79%/55%)
16,405 ±3,807
9,705 ±2,928
04:20 (02:13)
127
Diaries of a Spaceport Janitor
Sep 16, 2016
$9.99
45% (79%/69%)
24,724 ±4,674
19,178 ±4,116
03:48 (01:54)
128
The Madness of Little Emma
Dec 21, 2015
$5.39
45% (79%)
6,701 ±2,433
4,852 ±2,070
07:02 (04:00)
129
Xbird
May 1, 2017
$0.99
45% (79%)
27,727 ±4,950
20,796 ±4,286
02:24 (01:40)
130
March of the Living
Apr 20, 2016
$14.99
43% (78%/63%)
13,402 ±3,441
12,708 ±3,351
05:55 (02:55)
131
Schein
Oct 9, 2014
$8.99
43% (78%)
128,008 ±10,634
55,224 ±6,985
02:53 (02:36)
132
Highlands
Apr 21, 2015
$4.99
43% (78%)
16,867 ±3,860
9,474 ±2,893
04:17 (01:16)
133
Ratings War
Oct 2, 2015
$4.99
43% (78%)
4,159 ±1,917
3,235 ±1,690
02:36 (03:05)
134
Project Temporality
May 2014
$14.99
N/A (N/A)
43,440 ±6,195
17,792 ±3,965
02:19 (00:59)
135
Voodoo Garden
Aug 4, 2016
$2.99
41% (77%)
23,106 ±4,518
20,102 ±4,214
10:42 (02:16)
136
(The Gate of Firmament)
Feb 25, 2016
$14.99
41% (77%)
19,178 ±4,116
17,099 ±3,887
11:52 (04:19)
137
Wizorb
Mar 14, 2012
$2.99
41% (77%/81%)
257,864 ±15,092
141,178 ±11,168
02:41 (01:14)
138
Super Motherload
Apr 4, 2014
$14.99
41% (77%)
81,102 ±8,465
51,296 ±6,732
05:32 (03:21)
139
Battlepaths
May 30, 2014
$4.99
39% (76%)
214,887 ±13,777
136,095 ±10,965
04:13 (02:49)
140
Final Dusk
Dec 12, 2014
$2.99
39% (76%)
97,739 ±9,293
56,610 ±7,072
02:45 (02:56)
141
Monochroma
May 28, 2014
$19.99
39% (76%)
35,814 ±5,625
16,636 ±3,834
02:51 (02:35)
142
Frayed Knights: The Skull of S'makh-Daon
Jul 24, 2014
$11.99
N/A (N/A)
11,553 ±3,195
1,386 ±1,106
03:06 (03:46)
143
City of Chains
Dec 8, 2015
$8.99
39% (76%)
264,103 ±15,273
182,076 ±12,682
04:03 (04:01)
144
Artificial Defense
Jun 1, 2016
$4.99
N/A (N/A)
27,496 ±4,929
19,871 ±4,190
02:57 (02:57)
145
Selfie : Sisters of the Amniotic Lens
May 8, 2015
$4.99
37% (75%)
88,034 ±8,819
55,455 ±7,000
03:33 (03:30)
146
Where's My Mommy?
Mar 1, 2016
$5.99
37% (75%)
9,936 ±2,963
6,932 ±2,475
02:53 (03:04)
147
Avernum 5
May 11, 2012
$3.59
N/A (N/A)
86,417 ±8,738
5,545 ±2,213
05:58 (06:25)
148
Artifact Adventure
Jun 1, 2015
$6.99
37% (75%)
13,633 ±3,471
8,780 ±2,785
03:13 (01:23)
149
Spirits
Sep 4, 2012
$3.99
37% (75%)
265,720 ±15,320
72,784 ±8,019
01:56 (01:02)
150
Youtubers Life
Feb 2, 2017
$24.99
37% (75%/63%)
567,948 ±22,390
558,244 ±22,198
13:27 (08:25)
151
Terrian Saga: KR-17
Jul 9, 2014
$4.99
35% (74%/83%)
55,917 ±7,029
36,508 ±5,680
02:49 (02:44)
152
Squirreltopia
Jan 12, 2015
$2.99
35% (74%)
39,049 ±5,874
28,189 ±4,991
02:57 (02:22)
153
Reaper - Tale of a Pale Swordsman
Feb 7, 2014
$4.99
33% (73%)
59,152 ±7,229
28,883 ±5,052
03:03 (01:02)
154
Homebrew - Vehicle Sandbox
Nov 14, 2014
$17.99
33% (73%)
39,511 ±5,909
31,655 ±5,289
07:14 (02:03)
155
SWORDY
Jul 21, 2016
$14.99
33% (73%)
3,928 ±1,863
3,466 ±1,750
01:24 (01:38)
156
Atonement: Scourge of Time
Jul 16, 2015
$8.99
33% (73%)
270,804 ±15,466
192,243 ±13,032
04:32 (04:31)
157
Dungeon Lords Steam Edition
Dec 21, 2015
$14.99
33% (73%)
13,864 ±3,500
8,549 ±2,748
10:46 (03:52)
158
Telepath Tactics
Apr 16, 2015
$14.99
33% (73%)
4,621 ±2,020
3,235 ±1,690
01:57 (01:36)
159
Cloud Pirates
Apr 19, 2017
N/A
33% (73%)
341,971 ±17,378
266,645 ±15,346
04:59 (00:52)
160
Grand Class Melee 2
Feb 2, 2015
$9.99
N/A (N/A)
7,625 ±2,595
4,621 ±2,020
02:42 (01:43)
161
Stranger of Sword City
Jun 6, 2016
$19.99
33% (73%)
21,258 ±4,334
18,716 ±4,067
27:14 (06:47)
162
Almightree: The Last Dreamer
Sep 7, 2015
$4.99
31% (72%)
10,629 ±3,064
7,856 ±2,634
02:24 (02:41)
163
P.A.M.E.L.A.
Mar 9, 2017
$24.99
31% (72%)
12,015 ±3,258
9,474 ±2,893
05:30 (01:48)
164
Atonement 2: Ruptured by Despair
Oct 18, 2016
$5.99
N/A (N/A)
176,300 ±12,480
141,641 ±11,186
04:04 (03:29)
165
Bounty Train
May 16, 2017
$24.99
31% (72%/66%)
31,655 ±5,289
26,110 ±4,803
13:26 (05:01)
166
Yet Another World
Nov 30, 2015
$1.99
N/A (N/A)
88,496 ±8,843
82,489 ±8,537
06:10 (06:32)
167
Ilamentia
Nov 25, 2014
$5.99
31% (72%)
18,716 ±4,067
13,402 ±3,441
02:08 (01:33)
168
Novus Inceptio
Oct 5, 2015
$19.99
30% (71%)
44,595 ±6,277
31,886 ±5,308
04:22 (01:52)
169
Super LOH
Dec 7, 2016
$0.99
30% (71%)
159,201 ±11,859
144,182 ±11,286
03:53 (03:30)
170
Flying Tigers: Shadows Over China
May 29, 2017
$16.99
30% (71%)
60,538 ±7,314
32,118 ±5,327
03:51 (02:31)
171
There Was A Caveman
Oct 8, 2015
$6.99
28% (70%)
23,568 ±4,563
14,095 ±3,529
02:46 (02:23)
172
Stargazer
May 28, 2015
$4.99
28% (70%)
48,754 ±6,563
32,349 ±5,346
04:16 (04:00)
173
Grimind
Feb 13, 2014
$9.99
N/A (N/A)
79,254 ±8,368
42,515 ±6,129
02:00 (00:43)
174
Life is Hard
Nov 3, 2015
$8.99
27% (69%)
35,814 ±5,625
22,875 ±4,496
03:54 (02:54)
175
The Sacred Tears TRUE
Sep 25, 2014
$9.99
N/A (N/A)
32,811 ±5,384
12,708 ±3,351
02:19 (02:00)
176
Talisman: Prologue
Oct 14, 2013
$6.99
27% (69%)
253,474 ±14,963
112,296 ±9,961
03:00 (02:21)
177
Inquisitor
Aug 2013
$9.99
27% (69%/64%)
121,538 ±10,362
57,072 ±7,101
07:17 (02:13)
178
Heroes of Loot
May 25, 2015
$4.99
N/A (N/A)
8,318 ±2,711
4,390 ±1,969
02:52 (03:23)
179
Pesadelo - Regresso
Feb 10, 2016
$5.99
27% (69%)
14,788 ±3,615
8,087 ±2,673
02:09 (02:15)
180
Sneak Thief
Aug 5, 2016
$9.99
27% (69%)
18,716 ±4,067
16,867 ±3,860
03:52 (02:29)
181
In Exilium
Mar 13, 2015
$4.99
N/A (N/A)
33,735 ±5,460
13,633 ±3,471
03:41 (03:07)
182
Gyromancer
Nov 18, 2009
$5.99
25% (68%/71%)
181,614 ±12,666
41,591 ±6,062
08:50 (01:48)
183
Loot Hero DX
Jul 3, 2015
$2.99
25% (68%)
214,656 ±13,770
161,974 ±11,962
04:01 (04:09)
184
Paranormal
Sep 12, 2013
$9.99
25% (68%)
40,205 ±5,960
29,345 ±5,092
02:13 (01:31)
185
Shiny The Firefly
May 16, 2014
$9.99
N/A (N/A)
50,140 ±6,656
24,724 ±4,674
02:25 (01:33)
186
TinyKeep
Sep 29, 2014
$9.99
24% (67%)
72,553 ±8,007
40,436 ±5,977
02:54 (01:28)
187
Albert and Otto
Oct 28, 2015
$1.49
24% (67%/69%)
40,436 ±5,977
24,030 ±4,608
03:07 (02:21)
188
Dungeon Hearts
Mar 28, 2013
$2.99
24% (67%/73%)
109,292 ±9,827
77,406 ±8,270
02:33 (01:17)
189
Epsilon
Oct 1, 2015
$7.99
N/A (N/A)
12,939 ±3,381
10,629 ±3,064
04:45 (05:39)
190
I Shall Remain
Aug 24, 2015
$9.99
24% (67%)
17,561 ±3,939
6,932 ±2,475
04:52 (00:52)
191
Celestian Tales: Old North
Aug 10, 2015
$3.24
23% (66%)
20,564 ±4,263
14,788 ±3,615
06:06 (03:19)
192
The Hero Project: Redemption Season
Apr 8, 2016
$5.99
23% (66%)
3,697 ±1,807
3,004 ±1,629
12:32 (05:34)
193
The Logomancer
Aug 4, 2015
$4.99
N/A (N/A)
6,008 ±2,304
3,466 ±1,750
06:50 (06:37)
194
Soup: the Game
Mar 18, 2016
$1.99
N/A (N/A)
6,470 ±2,391
4,621 ±2,020
03:24 (03:07)
195
CodeSpells
Sep 18, 2015
$19.99
22% (65%)
15,481 ±3,698
13,170 ±3,411
03:48 (00:49)
196
Statues
Oct 27, 2015
$4.99
22% (65%)
21,951 ±4,404
14,557 ±3,586
02:48 (03:03)
197
Depths of Fear :: Knossos
Apr 24, 2014
$5.99
22% (65%)
41,591 ±6,062
26,803 ±4,866
03:01 (02:05)
198
Mystica: The Ninth Society
Mar 6, 2016
$1.99
N/A (N/A)
7,625 ±2,595
5,777 ±2,259
05:19 (04:45)
199
Kaboom Monsters
Jul 7, 2016
$2.99
22% (65%)
14,326 ±3,558
9,474 ±2,893
03:36 (03:12)
200
DICETINY: The Lord of the Dice
Jul 21, 2016
N/A
22% (65%)
7,163 ±2,516
6,239 ±2,348
12:59 (02:05)
201
iGrow Game
Jun 9, 2016
$4.99
22% (65%)
16,174 ±3,780
13,170 ±3,411
05:11 (05:33)
202
Warlocks vs Shadows
Aug 19, 2015
$13.99
21% (64%/68%)
30,038 ±5,152
21,951 ±4,404
03:10 (02:41)
203
The Swindle
Jul 28, 2015
$14.99
21% (64%/70%)
14,788 ±3,615
11,553 ±3,195
10:53 (02:29)
204
Realms of Arkania 1 - Blade of Destiny Classic
Jan 10, 2014
$3.99
N/A (N/A)
39,049 ±5,874
23,337 ±4,541
03:42 (01:52)
205
Goblins and Grottos
Jul 7, 2016
$12.99
21% (64%)
7,625 ±2,595
4,852 ±2,070
03:04 (03:03)
206
Pitiri 1977
Nov 7, 2014
$3.99
N/A (N/A)
49,909 ±6,641
19,871 ±4,190
01:44 (01:37)
207
Lootfest
May 14, 2015
$0.99
N/A (N/A)
4,390 ±1,969
2,773 ±1,565
01:05 (01:26)
208
Bret Airborne
Jan 29, 2015
$4.99
N/A (N/A)
14,326 ±3,558
8,549 ±2,748
03:17 (01:57)
209
The Mims Beginning
May 18, 2016
$16.99
20% (63%)
10,398 ±3,031
7,625 ±2,595
08:25 (07:17)
210
Gynophobia
Jul 31, 2015
$3.99
20% (63%)
24,724 ±4,674
17,561 ±3,939
02:21 (01:44)
211
Last Man Standing
Mar 29, 2017
Free
20% (63%)
4,011,223 ±59,286
2,951,114 ±50,910
06:47 (01:13)
212
Adventurer Manager
Dec 4, 2014
$4.99
18% (62%)
57,534 ±7,130
49,678 ±6,625
12:10 (04:40)
213
Face It - A game to fight inner demons
Jun 9, 2017
$3.99
18% (62%)
86,648 ±8,750
59,383 ±7,244
04:06 (03:42)
214
SpaceCorn
Jun 23, 2015
$0.99
18% (62%)
18,947 ±4,092
14,557 ±3,586
04:04 (03:08)
215
Salvation Prophecy
Oct 7, 2013
$19.99
18% (62%)
30,731 ±5,211
19,178 ±4,116
03:08 (01:19)
216
Heroes & Legends: Conquerors of Kolhar
Aug 21, 2014
$9.99
N/A (N/A)
32,118 ±5,327
16,867 ±3,860
03:27 (03:10)
217
SpellForce 2: Faith in Destiny
Jun 19, 2012
$14.99
17% (61%/55%)
333,190 ±17,154
105,364 ±9,648
10:09 (01:16)
218
Noir Syndrome
Jun 4, 2014
$6.99
17% (61%)
37,894 ±5,786
25,186 ±4,717
01:54 (00:51)
219
Monster RPG 2
Oct 12, 2015
$1.99
N/A (N/A)
10,167 ±2,997
7,163 ±2,516
04:07 (03:17)
220
Desolate Wastes: Vendor Chronicles
Jul 21, 2017
$1.99
N/A (N/A)
167,057 ±12,148
132,860 ±10,834
03:23 (03:30)
221
Guardians of Ember
Sep 20, 2017
$14.99
17% (61%)
47,368 ±6,469
39,049 ±5,874
17:08 (05:29)
222
The Black Death
Apr 19, 2016
$19.99
17% (61%)
36,970 ±5,715
29,576 ±5,112
06:32 (02:13)
223
Distant Star: Revenant Fleet
Apr 7, 2015
$9.99
16% (60%)
16,405 ±3,807
13,633 ±3,471
05:41 (03:19)
224
7 Mages
Jun 23, 2016
$13.99
16% (60%)
6,701 ±2,433
4,390 ±1,969
13:54 (08:29)
225
Town of Night
Nov 17, 2016
$1.99
N/A (N/A)
237,531 ±14,485
189,008 ±12,922
04:29 (04:30)
226
Doors
Feb 12, 2016
$4.99
16% (60%/40%)
15,019 ±3,643
12,015 ±3,258
02:51 (02:25)
227
Survival Zombies The Inverted Evolution
May 8, 2017
$0.49
16% (60%)
44,595 ±6,277
31,193 ±5,250
02:29 (01:36)
228
Toby: The Secret Mine
Oct 20, 2015
$9.99
15% (59%)
30,962 ±5,230
18,716 ±4,067
02:22 (01:57)
229
Push For Emor
Oct 24, 2016
$12.99
N/A (N/A)
693 ±958
346 ±678
01:08 (00:34)
230
Dungeons and Robots
Feb 29, 2016
$8.99
15% (59%)
7,856 ±2,634
5,777 ±2,259
01:47 (02:53)
231
Battle Mages
May 30, 2014
$3.99
15% (59%)
15,481 ±3,698
11,322 ±3,163
04:07 (02:51)
232
Marvel: Ultimate Alliance
Jul 26, 2016
$39.99
14% (58%)
16,174 ±3,780
11,091 ±3,130
08:21 (03:41)
233
Shad'O
Sep 4, 2012
$4.99
N/A (N/A/68%)
32,811 ±5,384
16,174 ±3,780
03:29 (01:39)
234
Uriel's Chasm 2:
Nov 13, 2015
$4.99
N/A (N/A)
179,766 ±12,602
119,690 ±10,283
03:15 (03:26)
235
KEL Reaper of Entropy
Nov 18, 2014
$1.99
N/A (N/A)
6,008 ±2,304
2,542 ±1,498
00:19 (00:20)
236
Hide & Hold Out - H2o
Apr 9, 2016
$17.99
14% (58%)
14,326 ±3,558
14,095 ±3,529
16:19 (08:20)
237
Qasir al-Wasat: International Edition
Jan 19, 2016
$14.99
N/A (N/A)
5,545 ±2,213
2,542 ±1,498
06:51 (05:33)
238
Ethan: Meteor Hunter
Feb 7, 2014
$9.99
N/A (N/A)
91,500 ±8,991
42,284 ±6,112
02:30 (01:36)
239
Towers of Altrac - Epic Defense Battles
Jan 5, 2015
$4.99
14% (57%)
13,402 ±3,441
8,087 ±2,673
10:49 (07:13)
240
Shadowrun Chronicles: INFECTED Director's Cut
Dec 10, 2015
$29.99
N/A (N/A)
5,083 ±2,119
3,928 ±1,863
27:59 (22:42)
241
Ashes of Immortality
Jun 26, 2015
$9.99
N/A (N/A)
6,239 ±2,348
3,235 ±1,690
02:56 (03:12)
242
Data Hacker: Reboot
Apr 17, 2015
$4.99
13% (56%)
266,876 ±15,353
193,629 ±13,078
04:15 (03:30)
243
1Quest
Dec 3, 2014
$6.99
N/A (N/A)
36,508 ±5,680
23,568 ±4,563
02:43 (01:22)
244
Voice of Pripyat
Nov 19, 2014
$6.99
N/A (N/A)
3,928 ±1,863
2,542 ±1,498
27:54 (48:16)
245
An Imp? A Fiend!
Mar 16, 2015
$1.99
N/A (N/A)
22,875 ±4,496
13,402 ±3,441
05:49 (04:35)
246
Defragmented
Feb 12, 2016
$14.99
N/A (N/A/68%)
6,932 ±2,475
4,390 ±1,969
02:57 (03:16)
247
Big Journey to Home
Aug 20, 2015
$3.99
N/A (N/A)
9,705 ±2,928
5,777 ±2,259
07:01 (05:13)
248
Puzzle Chronicles
Apr 21, 2010
$9.99
N/A (N/A)
8,318 ±2,711
3,928 ±1,863
07:36 (09:56)
249
Nanobots
Mar 15, 2016
$3.99
N/A (N/A)
7,856 ±2,634
6,470 ±2,391
02:27 (02:52)
250
Oblitus
Feb 27, 2015
$14.99
11% (53%/69%)
14,557 ±3,586
8,780 ±2,785
01:50 (01:07)
251
Scott in Space
Jul 23, 2015
$4.99
N/A (N/A)
23,568 ±4,563
14,326 ±3,558
02:49 (02:51)
252
Autumn Dream
Nov 5, 2016
$0.74
N/A (N/A)
111,603 ±9,930
108,368 ±9,785
03:51 (03:30)
253
D.N.Age
Jul 29, 2016
$1.99
N/A (N/A)
3,004 ±1,629
2,542 ±1,498
03:52 (02:42)
254
Asteria
Jul 3, 2014
$4.99
10% (52%)
21,027 ±4,310
16,405 ±3,807
03:43 (02:34)
255
Into the Dark: Ultimate Trash Edition
May 1, 2014
$7.99
N/A (N/A)
38,818 ±5,857
20,333 ±4,239
03:44 (02:54)
256
TRISTOY
Jan 15, 2015
$6.99
N/A (N/A/49%)
24,955 ±4,696
14,326 ±3,558
05:39 (04:55)
257
The Lady
Jan 29, 2015
$0.99
10% (52%)
45,057 ±6,310
25,186 ±4,717
02:58 (02:55)
258
Space Siege
Aug 14, 2008
$14.99
10% (51%/60%)
51,065 ±6,717
31,193 ±5,250
03:41 (01:16)
259
Calcu-Late
Mar 18, 2016
$0.99
N/A (N/A)
326,721 ±16,986
246,311 ±14,750
04:10 (03:30)
260
Servo
May 28, 2015
N/A
10% (51%)
6,701 ±2,433
5,314 ±2,167
29:20 (01:48)
261
The Princess' Heart
Jul 30, 2015
$4.99
N/A (N/A)
14,788 ±3,615
7,163 ±2,516
03:14 (03:09)
262
Lost in a Forest
Jan 26, 2015
$1.99
9% (50%)
3,466 ±1,750
3,235 ±1,690
01:06 (01:44)
263
Catorize
Nov 11, 2015
$2.99
N/A (N/A)
10,398 ±3,031
6,470 ±2,391
05:27 (04:34)
264
Control Craft 3
Dec 30, 2016
$4.99
N/A (N/A)
4,390 ±1,969
3,697 ±1,807
02:37 (02:55)
265
Tyrfing Cycle |Vanilla|
Apr 15, 2016
$7.99
N/A (N/A)
9,474 ±2,893
5,545 ±2,213
02:54 (03:25)
266
Planet Driller
Jul 4, 2016
$1.99
N/A (N/A)
19,409 ±4,141
12,708 ±3,351
04:35 (04:09)
267
Red Risk
Mar 4, 2016
$0.99
8% (49%)
164,978 ±12,072
137,944 ±11,039
03:50 (04:00)
268
Elements: Soul of Fire
Jan 12, 2015
$7.99
8% (49%)
269,879 ±15,439
188,315 ±12,898
04:01 (04:01)
269
Double Cubes
Jan 18, 2017
$4.99
N/A (N/A)
35,121 ±5,571
31,424 ±5,269
04:38 (04:31)
270
Fragmented
Aug 15, 2017
$3.49
8% (48%)
88,728 ±8,854
57,996 ±7,158
04:23 (01:22)
271
Shot In The Dark
Jun 10, 2015
Free
8% (48%)
92,193 ±9,025
34,197 ±5,497
04:41 (04:21)
272
Kingdoms Rise
Nov 18, 2013
$14.99
7% (47%)
61,231 ±7,355
55,686 ±7,014
06:10 (00:56)
273
NS2: Combat
Oct 31, 2014
$5.99
7% (47%)
19,178 ±4,116
10,629 ±3,064
08:34 (01:33)
274
Puzzle Quest: Galactrix
Feb 24, 2009
$9.99
7% (47%/72%)
43,208 ±6,179
27,958 ±4,970
06:40 (02:28)
275
Klabi
Apr 22, 2016
$9.99
7% (46%)
119,228 ±10,263
94,966 ±9,160
04:16 (03:59)
276
Dungeons: The Eye of Draconus
Aug 11, 2014
$3.99
N/A (N/A)
33,504 ±5,441
21,027 ±4,310
02:36 (01:36)
277
Avenging Angel
Jun 1, 2015
$9.99
N/A (N/A)
8,780 ±2,785
5,314 ±2,167
03:22 (03:42)
278
Mind Zero
Mar 8, 2016
$19.99
6% (45%)
2,773 ±1,565
1,617 ±1,195
05:31 (12:02)
279
The Sea Eternal
Apr 22, 2016
$6.99
N/A (N/A)
1,617 ±1,195
1,155 ±1,010
02:15 (02:18)
280
The Sunset
Jul 13, 2016
$0.79
N/A (N/A)
106,057 ±9,680
102,129 ±9,499
03:50 (03:30)
281
Galactineers
Mar 25, 2016
$9.99
N/A (N/A)
6,008 ±2,304
5,545 ±2,213
07:38 (07:05)
282
Ghostship Aftermath
Jul 18, 2014
$9.99
5% (41%)
11,784 ±3,227
7,394 ±2,556
05:05 (04:45)
283
PulseCharge
Jan 27, 2016
$0.99
5% (41%)
219,739 ±13,932
172,141 ±12,332
03:39 (03:30)
284
24 HOURS
Sep 13, 2016
$2.99
5% (41%)
106,288 ±9,691
85,955 ±8,715
09:24 (03:11)
285
Go Mission: Space Travel
Jul 21, 2016
$0.84
N/A (N/A)
192,243 ±13,032
175,144 ±12,439
03:29 (03:30)
286
The Castle Doctrine
Jan 29, 2014
$15.99
4% (40%/58%)
17,792 ±3,965
13,864 ±3,500
11:33 (01:05)
287
Invasion: Brain Craving
Jun 22, 2016
$0.99
4% (40%)
255,323 ±15,017
196,402 ±13,172
03:30 (03:30)
288
ALFINE
Nov 11, 2016
$14.99
N/A (N/A)
1,155 ±1,010
924 ±903
02:06 (02:45)
289
Redshirt
Nov 13, 2013
$9.99
4% (40%/62%)
56,148 ±7,043
26,341 ±4,824
03:21 (01:13)
290
Joe's Diner
Mar 31, 2015
$7.99
N/A (N/A)
21,258 ±4,334
14,557 ±3,586
03:45 (02:53)
291
Deadly Sin
Mar 27, 2015
$4.99
N/A (N/A)
11,322 ±3,163
3,235 ±1,690
08:11 (09:04)
292
Vapour
Jul 3, 2015
$9.99
4% (38%)
36,046 ±5,643
24,955 ±4,696
03:48 (04:05)
293
Girl Amazon Survival
Aug 16, 2016
$2.99
4% (38%)
13,402 ±3,441
10,167 ±2,997
05:14 (05:17)
294
Sleeping Valley
Oct 8, 2016
$3.99
N/A (N/A)
232,217 ±14,322
194,322 ±13,102
03:28 (03:30)
295
Forsaken Fortress Strategy
Sep 18, 2015
$9.99
3% (37%)
7,856 ±2,634
5,777 ±2,259
03:25 (02:26)
296
OreLight
Jun 29, 2015
$14.99
3% (37%)
3,235 ±1,690
2,080 ±1,355
01:35 (01:10)
297
Hero Battle
Apr 28, 2016
$0.99
N/A (N/A)
10,167 ±2,997
7,163 ±2,516
03:39 (03:50)
298
Forgotten Heroes
Aug 12, 2016
$0.99
N/A (N/A)
85,262 ±8,679
82,258 ±8,525
07:26 (04:31)
299
QuestRun
Apr 18, 2014
$8.99
3% (37%)
218,584 ±13,895
131,243 ±10,768
04:15 (03:35)
300
Shallow Space
Oct 21, 2015
$14.99
3% (35%)
11,553 ±3,195
8,318 ±2,711
01:50 (01:32)
301
Remaining in a dream
Oct 15, 2016
$0.99
3% (34%)
231,292 ±14,293
220,663 ±13,961
03:36 (03:30)
302
Voxelized
Apr 5, 2017
$3.99
3% (34%)
350,520 ±17,594
192,474 ±13,039
02:56 (02:36)
303
Moon Colonization Project
Jul 9, 2016
$1.99
N/A (N/A)
243,076 ±14,653
203,796 ±13,417
04:20 (04:31)
304
Zotrix
Jul 24, 2015
$12.99
2% (33%)
24,724 ±4,674
16,405 ±3,807
03:56 (03:19)
305
STAR-BOX: RPG Adventures in Space
Aug 17, 2015
$4.99
N/A (N/A)
28,883 ±5,052
21,027 ±4,310
04:21 (04:29)
306
SUPER DISTRO
Jul 22, 2015
$0.99
2% (33%)
195,478 ±13,141
133,322 ±10,853
04:08 (03:45)
307
Yelaxot
Jan 19, 2015
$9.99
N/A (N/A)
87,341 ±8,785
62,155 ±7,411
02:50 (02:53)
308
Guise Of The Wolf
Jan 24, 2014
$2.99
1% (28%)
18,485 ±4,041
12,246 ±3,289
03:43 (02:29)
309
War Birds: WW2 Air strike 1942
Mar 18, 2016
$3.99
N/A (N/A)
13,402 ±3,441
10,860 ±3,098
02:08 (02:13)
310
The District
Mar 31, 2015
$0.99
1% (21%)
279,122 ±15,701
248,160 ±14,805
03:35 (03:30)
311
Dark Shadows - Army of Evil
Mar 11, 2014
$4.99
N/A (N/A)
51,989 ±6,778
35,352 ±5,589
07:00 (03:23)
312
Love is Blind: Mutants
Mar 15, 2016
N/A
0% (19%)
83,182 ±8,573
65,621 ±7,615
03:30 (03:30)
313
Age of Survival
Aug 25, 2015
$18.99
0% (17%)
11,322 ±3,163
8,087 ±2,673
04:52 (06:16)
314
One Final Breath
Aug 10, 2015
$3.99
N/A (N/A)
15,943 ±3,753
9,242 ±2,858
03:25 (04:00)
315
Robowars
Oct 24, 2014
$14.99
N/A (N/A)
161,974 ±11,962
90,114 ±8,923
02:58 (03:04)
316
Relaxation balls
Nov 8, 2016
$0.99
N/A (N/A)
63,542 ±7,493
54,068 ±6,912
06:12 (06:32)