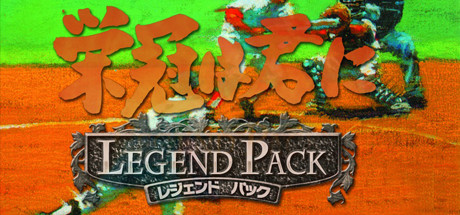 Store | Hub | SteamDB
Developer: ARTDINK Publisher: Degica
Genre: Simulation
Languages: Japanese
Tags: Simulation (22)
Category: Single-player
Release date: Jan 8, 2015
Price: $14.69 58%
Owners: 613 ± 1,200
Players in the last 2 weeks: 613 ± 1,200 (100%)
Players total: 613 ± 1,200 (100%)
Followers: 83
Peak concurrent players yesterday: 1
Playtime in the last 2 weeks: 00:02 (average) 00:02 (median)
Playtime total: 00:05 (average) 00:05 (median)

Steam Spy is still in beta, so expect major bugs.
Peak daily concurrent players:
CCU data courtesy of SteamDB. Used with permission.
Hourly concurrent players:
YouTube:
The views data is based on top 50 videos uploaded last week. Actual number of views might be more than the number shown.

The displayed number of videos uploaded yesterday is limited to 50, so if there were more videos uploaded, the number will still show 50.

If the game has commonly used word as its name (like "FEAR" or "Volume") its number of Youtube views might be wrong.
Games similar to this one:
#
Game
Release date

Price

Score rank
(Userscore / Metascore)

Owners

Players

Playtime (Median)

1
Jerry Rice & Nitus' Dog Football
Feb 11, 2016
$7.69
N/A (N/A)
2,285 ±1,347
1,246 ±994
04:19 (05:09)
2
Santa Sling
Dec 20, 2016
$1.99
N/A (N/A)
2,701 ±1,464
208 ±406
00:01 (00:00)
3
Domino Craft VR
Dec 21, 2016
$9.99
N/A (N/A)
3,532 ±1,674
415 ±574
02:06 (01:23)
4
Gear Gauntlet
Nov 1, 2016
$6.99
N/A (N/A)
4,570 ±1,905
2,493 ±1,407
04:13 (04:55)
5
Hunting Unlimited 2009
Nov 3, 2016
$2.49
N/A (N/A)
2,908 ±1,519
208 ±406
00:48 (00:16)
6
VR Baseball
Apr 4, 2016
$4.49
N/A (N/A)
21,397 ±4,122
3,116 ±1,573
00:46 (01:27)
7
Professor Why Chemistry 1
Oct 14, 2015
$9.99
N/A (N/A)
617 ±854
617 ±854
00:06 (00:05)
8
MindTex 2
Feb 22, 2016
$11.99
N/A (N/A)
7,686 ±2,470
1,454 ±1,074
45:07 (03:28)
9
Learn Japanese To Survive! Hiragana Battle
Feb 16, 2016
$2.09
92% (95%)
131,293 ±10,209
81,851 ±8,061
02:09 (00:44)
10
Moonshot Galaxy
Aug 24, 2016
$3.74
N/A (N/A)
2,493 ±1,407
2,285 ±1,347
00:16 (00:20)
11
Ragdoll Runners
Jul 13, 2016
$2.49
73% (90%)
11,841 ±3,066
11,634 ±3,039
08:06 (01:55)
12
Substance Painter 2
Mar 22, 2016
$98.99
73% (90%)
9,764 ±2,784
8,310 ±2,568
115:40 (22:30)
13
Pixeluvo
Aug 14, 2014
$17.49
61% (86%)
5,609 ±2,110
4,570 ±1,905
21:45 (02:19)
14
BASEBALL STARS 2
Apr 27, 2016
$3.99
N/A (N/A)
27,630 ±4,684
4,570 ±1,905
01:07 (00:15)
15
Front Office Football Eight
Nov 23, 2016
$23.99
51% (82%)
2,077 ±1,284
2,077 ±1,284
100:57 (34:16)
16
CyberLink PowerDirector 15 Ultra
Nov 28, 2016
$52.49
N/A (N/A)
613 ±1,200
613 ±1,200
15:17 (15:17)
17
PresenZ
Apr 28, 2016
Free
N/A (N/A)
47,573 ±6,146
10,387 ±2,872
00:15 (00:05)
18
Rugby League Live 3
Sep 29, 2015
$49.99
42% (78%)
3,116 ±1,573
3,116 ±1,573
25:36 (27:34)
19
Spriter Pro
Nov 14, 2014
$29.99
42% (78%)
133,578 ±10,298
71,879 ±7,554
07:08 (00:35)
20
Arcade Saga
Dec 8, 2016
$4.99
N/A (N/A)
2,077 ±1,284
1,662 ±1,148
290:21 (01:13)
21
Foosball: World Tour
Dec 11, 2015
$1.34
N/A (N/A)
10,803 ±2,929
4,155 ±1,816
01:09 (00:31)
22
Hover Havoc
Jul 28, 2016
$0.79
N/A (N/A)
617 ±854
309 ±604
02:39 (01:19)
23
Zero-G
Jan 13, 2017
$4.79
N/A (N/A)
2,077 ±1,284
1,039 ±908
03:12 (03:32)
24
CRYENGINE
Free
31% (72%)
1,235 ±1,208
1,235 ±1,208
00:06 (00:06)
25
Leadwerks Game Engine
Jan 6, 2014
$19.99
31% (72%)
17,243 ±3,700
12,880 ±3,198
23:48 (01:19)
26
MiniGolf Mania
Mar 25, 2016
$2.99
N/A (N/A)
3,947 ±1,770
3,324 ±1,624
00:44 (00:33)
27
Velocity Stream
Oct 5, 2015
$9.99
N/A (N/A)
617 ±854
309 ±604
00:07 (00:03)
28
Spectra
Jul 10, 2015
$7.49
N/A (N/A)
831 ±812
623 ±703
01:25 (01:22)
29
Handball 17
Nov 15, 2016
$15.74
N/A (N/A)
2,161 ±1,598
2,161 ±1,598
02:14 (01:32)
30
Natural Soccer
Feb 2, 2015
$4.99
N/A (N/A)
2,701 ±1,464
2,077 ±1,284
01:42 (01:08)
31
3D ParticleGen Visual FX
Apr 3, 2015
$9.99
N/A (N/A)
2,908 ±1,519
1,870 ±1,218
02:25 (00:43)
32
inVR
Dec 23, 2016
Free
N/A (N/A)
6,856 ±2,333
3,947 ±1,770
00:17 (00:18)
33
VR Golf Online
Feb 8, 2017
$9.99
N/A (N/A)
617 ±854
0 ±0
00:00 (00:00)
34
Flag N Frag
Apr 29, 2016
$1.49
N/A (N/A)
2,908 ±1,519
1,662 ±1,148
13:12 (18:30)
35
Buggy
Jul 6, 2015
$4.99
N/A (N/A)
617 ±854
0 ±0
00:00 (00:00)
36
liquivid Video Improve
Apr 20, 2015
$14.99
N/A (N/A)
6,856 ±2,333
1,246 ±994
02:07 (03:09)
37
Paintball 707
Nov 30, 2016
$3.49
N/A (N/A)
2,077 ±1,284
2,077 ±1,284
00:43 (00:32)
38
ATV GP
Jul 10, 2015
$0.59
N/A (N/A)
2,493 ±1,407
1,662 ±1,148
00:04 (00:05)
39
R.B.I. Baseball 16
Mar 29, 2016
$19.99
4% (39%)
2,285 ±1,347
2,077 ±1,284
05:17 (14:18)
40
Handball 16
Nov 27, 2015
$9.99
N/A (N/A)
4,155 ±1,816
3,947 ±1,770
06:35 (05:39)
41
Hot Pinball Thrills
Jun 26, 2015
$0.79
N/A (N/A)
12,049 ±3,093
1,662 ±1,148
00:04 (00:06)
42
Rugby World Cup 2015
Sep 4, 2015
$8.99
N/A (N/A)
3,324 ±1,624
3,116 ±1,573
05:13 (02:58)
43
4x4 Dream Race
Jul 15, 2014
$0.99
N/A (N/A)
3,947 ±1,770
831 ±812
00:10 (00:11)
44
SPORT1 Live : Duel
May 30, 2014
$0.99
N/A (N/A)
926 ±1,046
617 ±854
00:43 (00:43)
45
Professional Construction - The Simulation
Aug 26, 2016
$2.99
N/A (N/A)
7,479 ±2,437
1,870 ±1,218
00:23 (00:32)
46
Hunting Unlimited 2011
Oct 25, 2016
$2.49
N/A (N/A)
1,235 ±1,208
926 ±1,046
00:48 (00:49)