Pluck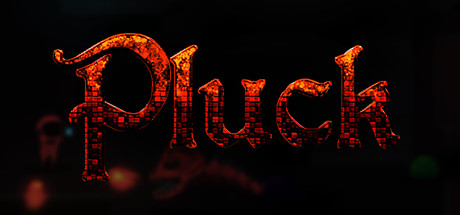 Store | Hub | SteamDB | Site
Developer: Benjamin Lapid Publisher: Benjamin Lapid
Genre: Action, Adventure, Indie, Early Access
Languages: English
Tags: Early Access (25), Action (22), Indie (22), Adventure (22)
Category: Single-player, Shared/Split Screen, Full controller support
Release date: Jul 31, 2015
Price: $9.99
Owners: 2,422 ± 1,428
Followers: 78
YouTube stats: 4 views and 0 comments for videos uploaded last week, 0 new videos uploaded yesterday.

Steam Spy is still in beta, so expect major bugs.
Peak daily concurrent players:
CCU data courtesy of SteamDB. Used with permission.
Hourly concurrent players:
YouTube:
The views data is based on top 50 videos uploaded last week. Actual number of views might be more than the number shown.

The displayed number of videos uploaded yesterday is limited to 50, so if there were more videos uploaded, the number will still show 50.

If the game has commonly used word as its name (like "FEAR" or "Volume") its number of Youtube views might be wrong.
Games similar to this one:
#
Game
Release date

Price

Score rank
(Userscore / Metascore)

Owners

Players

Playtime (Median)

1
Corinne Cross's Dead & Breakfast
Aug 18, 2016
$4.99
100% (100%)
974 ±1,100
325 ±635
04:00 (02:00)
2
Valcarta: Rise of the Demon
Jul 8, 2016
$6.99
N/A (N/A)
2,863 ±1,552
2,422 ±1,428
03:39 (03:54)
3
CATS!
Jun 24, 2016
$9.99
N/A (N/A)
661 ±745
220 ±430
00:02 (00:00)
4
Run The Gamut
Jun 17, 2016
$3.99
N/A (N/A)
1,541 ±1,139
1,541 ±1,139
03:37 (05:53)
5
Waddle Home
Jul 7, 2016
$9.99
N/A (N/A)
46,241 ±6,239
5,285 ±2,109
00:05 (00:02)
6
Pivot Pilot
Jan 6, 2017
$6.99
N/A (N/A)
4,624 ±1,973
3,303 ±1,667
02:57 (02:50)
7
Heroes of Dark Dungeon
Jan 4, 2017
$3.99
N/A (N/A)
1,762 ±1,217
1,321 ±1,054
03:44 (02:37)
8
StartBolita
Jul 30, 2015
$3.99
N/A (N/A)
2,422 ±1,428
0 ±0
00:00 (00:00)
9
To Ash
Mar 29, 2016
$1.99
N/A (N/A)
13,212 ±3,335
6,606 ±2,358
05:36 (03:46)
10
RPG Fighter League
Nov 11, 2016
$2.99
N/A (N/A)
2,202 ±1,361
881 ±861
06:25 (07:59)
11
Mr Makeshifter
Aug 21, 2015
$8.99
N/A (N/A)
1,762 ±1,217
1,101 ±962
02:11 (02:25)
12
Star Rogue
Feb 1, 2016
$9.99
N/A (N/A)
1,101 ±962
440 ±608
00:24 (00:08)
13
Dungeoncraft
Jun 5, 2015
$9.99
N/A (N/A)
1,101 ±962
0 ±0
00:00 (00:00)
14
Copy Kitty
Aug 11, 2016
$9.99
N/A (N/A)
3,964 ±1,826
661 ±745
00:30 (00:25)
15
Caretaker Sacrifice
Aug 17, 2016
$3.99
N/A (N/A)
974 ±1,100
649 ±898
02:17 (02:08)
16
Ossuary
May 27, 2015
$9.99
N/A (N/A)
2,422 ±1,428
1,321 ±1,054
03:43 (03:17)
17
UniBall
Feb 24, 2017
Free
81% (92%)
14,973 ±3,550
10,349 ±2,952
09:06 (00:18)
18
Gathering Sky
Aug 13, 2015
$4.99
N/A (N/A)
3,083 ±1,611
1,101 ±962
00:40 (00:32)
19
Too Angry to Space
Aug 8, 2016
$4.99
N/A (N/A)
1,541 ±1,139
881 ±861
01:40 (02:12)
20
One Upon Light
Feb 23, 2016
$11.99
N/A (N/A)
5,945 ±2,237
1,982 ±1,291
02:52 (03:19)
21
Semispheres
Feb 14, 2017
$9.99
N/A (N/A)
1,321 ±1,054
881 ±861
01:36 (02:03)
22
Planetoid Pioneers
Apr 15, 2016
$9.99
N/A (N/A)
974 ±1,100
974 ±1,100
20:21 (24:15)
23
Caromble!
Aug 27, 2015
$12.99
N/A (N/A)
6,166 ±2,278
881 ±861
00:21 (00:27)
24
Neptune: Arena FPS
Dec 19, 2016
$2.99
N/A (N/A)
1,101 ±962
661 ±745
01:30 (01:28)
25
Slam
Jul 11, 2016
$3.99
N/A (N/A)
2,202 ±1,361
1,101 ±962
00:04 (00:03)
26
Medieval Playground
Jan 29, 2016
$4.99
N/A (N/A)
3,523 ±1,722
0 ±0
00:00 (00:00)
27
imprint-X
Jan 26, 2017
$4.49
N/A (N/A)
974 ±1,100
325 ±635
18:30 (09:15)
28
The Manhole: Masterpiece Edition
$5.99
N/A (N/A)
57,692 ±6,969
10,569 ±2,983
00:17 (00:09)
29
ULTRAWORLD EXODUS
Dec 4, 2014
Free
N/A (N/A)
18,276 ±3,922
1,541 ±1,139
00:28 (00:25)
30
Crudelis
Jan 20, 2016
$5.99
N/A (N/A)
2,273 ±1,681
1,299 ±1,271
02:05 (02:11)
31
100nya
Nov 12, 2016
$0.99
N/A (N/A)
1,101 ±962
881 ±861
13:29 (17:58)
32
Flame of Memory
Feb 1, 2017
$1.99
N/A (N/A)
4,184 ±1,876
3,303 ±1,667
18:00 (03:57)
33
The Purge Day
Nov 25, 2016
$2.99
N/A (N/A)
5,285 ±2,109
3,303 ±1,667
01:03 (00:45)
34
Warhammer 40,000: Space Wolf
Feb 17, 2017
$11.99
31% (72%)
11,230 ±3,075
9,468 ±2,823
08:21 (03:09)
35
Dreaming
Jun 8, 2015
$0.99
N/A (N/A)
974 ±1,100
325 ±635
00:10 (00:05)
36
Dr.Green
Jan 2, 2015
$2.99
N/A (N/A)
4,624 ±1,973
2,202 ±1,361
00:35 (00:36)
37
MetaTron
Dec 19, 2016
$9.99
N/A (N/A)
6,166 ±2,278
4,404 ±1,925
02:55 (03:38)
38
Indie Assault
Jul 7, 2015
$9.99
N/A (N/A)
5,065 ±2,065
220 ±430
00:46 (00:15)
39
Geocore
Jul 31, 2015
$2.99
N/A (N/A)
1,321 ±1,054
661 ±745
01:45 (01:43)
40
Bolt Riley, A Reggae Adventure
Apr 20, 2016
$9.99
N/A (N/A)
1,541 ±1,139
440 ±608
00:17 (00:06)
41
Shuttle Siege
Dec 30, 2016
$4.99
N/A (N/A)
2,202 ±1,361
0 ±0
00:00 (00:00)
42
WolfWars
Jan 2, 2015
$4.99
N/A (N/A)
1,541 ±1,139
881 ±861
04:50 (04:08)
43
Robo Do It
Feb 21, 2017
$3.99
N/A (N/A)
5,945 ±2,237
2,863 ±1,552
02:34 (03:08)
44
Detective Hank and the Golden Sneeze
Jul 29, 2016
$1.99
N/A (N/A)
2,273 ±1,681
1,624 ±1,421
01:58 (02:28)
45
Infinite Shooter
Apr 20, 2016
$1.99
N/A (N/A)
1,982 ±1,291
881 ±861
00:21 (00:19)
46
Super Treasure Arena
Sep 15, 2016
$7.99
N/A (N/A)
1,321 ±1,054
1,321 ±1,054
01:50 (02:34)
47
Furfly
Dec 18, 2015
$0.99
N/A (N/A)
3,523 ±1,722
220 ±430
00:53 (00:17)
48
Subsiege
Mar 8, 2017
$29.99
N/A (N/A)
3,083 ±1,611
2,422 ±1,428
04:24 (06:32)
49
Entropy Rising
Nov 20, 2015
$0.99
N/A (N/A)
1,948 ±1,556
974 ±1,100
00:10 (00:12)
50
The Rebel
Jul 15, 2016
$4.99
N/A (N/A)
7,707 ±2,547
220 ±430
00:08 (00:02)
51
Drunken Fight Simulator
Jan 17, 2017
$2.99
N/A (N/A)
4,404 ±1,925
220 ±430
00:01 (00:00)
52
Rising Islands
Aug 2, 2016
$9.99
N/A (N/A)
8,588 ±2,689
6,606 ±2,358
02:52 (03:00)
53
Perraw - FPS Clone War Alpha
Jan 29, 2016
$0.99
10% (51%)
1,762 ±1,217
881 ±861
01:25 (01:53)
54
Sanctuary VR (Also contains non-VR version)
Dec 18, 2016
Free
N/A (N/A)
3,083 ±1,611
1,101 ±962
00:07 (00:08)
55
Grey Phobia
Aug 22, 2016
$2.99
N/A (N/A)
5,065 ±2,065
220 ±430
00:21 (00:07)
56
Starlight Drifter
May 18, 2016
$12.99
N/A (N/A)
1,101 ±962
440 ±608
02:21 (01:34)
57
AsteroidsHD
Mar 4, 2016
$0.99
N/A (N/A)
11,891 ±3,164
220 ±430
01:02 (00:20)
58
AWAKE
Dec 16, 2015
$4.99
N/A (N/A)
1,541 ±1,139
220 ±430
04:33 (01:31)
59
Usagi Yojimbo: Way of the Ronin
Jan 30, 2015
$4.99
N/A (N/A)
4,184 ±1,876
220 ±430
00:02 (00:00)
60
Grenade Madness
Apr 15, 2016
$9.99
N/A (N/A)
661 ±745
0 ±0
00:00 (00:00)
61
Gamer Simulator
Sep 22, 2015
$0.99
N/A (N/A)
1,541 ±1,139
661 ±745
00:30 (00:28)
62
Bridge to Nowhere
Oct 4, 2016
Free
N/A (N/A)
18,056 ±3,899
1,321 ±1,054
00:02 (00:01)
63
Brazed
Dec 16, 2016
$4.99
N/A (N/A)
1,101 ±962
661 ±745
00:49 (00:49)
64
Omnipresent
Sep 28, 2015
$3.99
N/A (N/A)
2,642 ±1,491
1,321 ±1,054
01:48 (01:59)
65
Miniature - The Story Puzzle
Oct 28, 2016
$2.99
N/A (N/A)
3,523 ±1,722
661 ±745
00:30 (00:25)
66
Toy Wars Invasion
May 28, 2015
$11.99
N/A (N/A)
1,321 ±1,054
661 ±745
02:52 (02:47)
67
Ice Cream Surfer
Jun 22, 2015
$2.99
N/A (N/A)
4,184 ±1,876
220 ±430
00:10 (00:03)
68
The Light Empire
Dec 2, 2015
$5.99
N/A (N/A)
2,202 ±1,361
220 ±430
00:33 (00:11)
69
X-17
Mar 2, 2016
$2.99
N/A (N/A)
2,863 ±1,552
0 ±0
00:00 (00:00)
70
Insane
Mar 31, 2016
$7.99
N/A (N/A)
3,523 ±1,722
220 ±430
00:19 (00:06)
71
Table Tennis VR
Jul 6, 2016
$4.99
N/A (N/A)
597 ±1,169
597 ±1,169
01:25 (01:25)
72
CONTASION 2
Apr 22, 2016
$6.99
N/A (N/A)
2,273 ±1,681
649 ±898
00:15 (00:14)