A.V.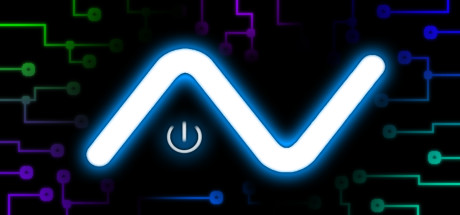 Store | Hub | SteamDB | Site
Developer: FirstForever Studios Publisher: MAGIC Spell Studios
Genre: Adventure, Indie
Languages: English
Tags: Indie (23), Adventure (22), Stealth (8), Music (7), Puzzle (5)
Category: Single-player, Steam Achievements, Full controller support, Captions available, VR Support
Release date: Feb 13, 2015
Price: $6.99
Owners: 1,643 ± 1,311
Players total: 1,648 ± 1,613 (100.35%)
Followers: 418
YouTube stats: 122,445 views and 1,013 comments for videos uploaded last week, 36 new videos uploaded yesterday.
Playtime total: 00:13 (average) 00:15 (median)

Steam Spy is still in beta, so expect major bugs.
Peak daily concurrent players:
CCU data courtesy of SteamDB. Used with permission.
Hourly concurrent players:
YouTube:
The views data is based on top 50 videos uploaded last week. Actual number of views might be more than the number shown.

The displayed number of videos uploaded yesterday is limited to 50, so if there were more videos uploaded, the number will still show 50.

If the game has commonly used word as its name (like "FEAR" or "Volume") its number of Youtube views might be wrong.
Games similar to this one:
#
Game
Release date

Price

Score rank
(Userscore / Metascore)

Owners

Players

Playtime (Median)

1
Blockships
Sep 2, 2016
$6.99
N/A (N/A)
2,060 ±1,803
1,648 ±1,613
00:20 (00:10)
2
Grappledrome
Feb 13, 2017
$9.99
N/A (N/A)
11,772 ±3,512
821 ±927
00:49 (00:42)
3
Sector Six
May 1, 2016
$9.99
N/A (N/A)
6,297 ±2,568
3,833 ±2,004
02:35 (03:09)
4
Flood of Light
Jun 15, 2017
$3.99
99% (98%)
5,202 ±2,334
3,012 ±1,776
03:16 (03:28)
5
Jumps
Mar 31, 2017
$1.99
N/A (N/A)
38,876 ±6,382
38,328 ±6,337
04:21 (04:32)
6
Heirs And Graces
Sep 2, 2016
$19.99
N/A (N/A)
1,648 ±1,613
1,648 ±1,613
10:13 (12:32)
7
Crazy Machines 3
Oct 18, 2016
$14.99
95% (96%/71%)
32,032 ±5,793
23,818 ±4,995
04:26 (02:14)
8
TormentorPunisher
Jun 2, 2017
$7.99
92% (95%)
51,743 ±7,363
14,510 ±3,899
02:25 (01:22)
9
Peggle Deluxe
Mar 6, 2007
$4.99
92% (95%)
354,537 ±19,267
265,834 ±16,685
14:16 (03:22)
10
Wait - Extended
Oct 29, 2015
$7.99
N/A (N/A)
3,559 ±1,931
1,643 ±1,311
03:36 (01:59)
11
Goblin and Coins
Nov 8, 2016
$1.99
N/A (N/A)
824 ±1,140
412 ±806
01:41 (00:50)
12
Warstone TD
Apr 6, 2017
$14.99
89% (94%)
5,749 ±2,454
5,475 ±2,395
27:09 (13:03)
13
Koi Musubi
Jan 30, 2017
$10.99
86% (93%)
6,844 ±2,678
4,107 ±2,074
03:32 (03:45)
14
Hidden Object Bundle 4 in 1
Oct 6, 2015
$7.99
86% (93%)
33,674 ±5,940
21,081 ±4,699
16:13 (07:47)
15
RollerCoaster Tycoon: Deluxe
May 21, 2014
$5.99
86% (93%)
636,798 ±25,815
473,081 ±22,254
13:47 (04:20)
16
Soul Searching
Feb 15, 2017
$9.99
86% (93%)
1,095 ±1,071
1,095 ±1,071
01:36 (01:47)
17
Kitty Cat: Jigsaw Puzzles
Jul 18, 2016
$1.99
N/A (N/A)
58,314 ±7,816
39,423 ±6,427
02:53 (03:02)
18
Out of the Park Baseball 18
Mar 24, 2017
$19.99
82% (92%/86%)
94,178 ±9,933
50,374 ±7,265
114:29 (08:43)
19
Pixel Puzzles Junior
Feb 17, 2017
$9.99
N/A (N/A)
6,023 ±2,512
3,559 ±1,931
03:43 (04:56)
20
Gigachess
Dec 15, 2015
$3.99
N/A (N/A)
5,749 ±2,454
4,107 ±2,074
02:32 (01:50)
21
Car Mechanic Simulator 2015
Apr 23, 2015
$19.99
78% (91%/68%)
769,304 ±28,371
653,498 ±26,151
19:54 (06:39)
22
The Cat Machine
Aug 12, 2015
$9.99
78% (91%)
4,380 ±2,142
4,380 ±2,142
02:20 (02:59)
23
Out of the Park Baseball 17
Mar 22, 2016
$19.99
78% (91%/92%)
152,492 ±12,639
59,956 ±7,925
97:17 (04:29)
24
Tangledeep
Feb 1, 2018
$14.99
74% (90%)
15,605 ±4,043
14,236 ±3,862
06:43 (03:16)
25
DiRT Rally
Dec 7, 2015
$59.99
71% (89%/86%)
945,067 ±31,440
753,699 ±28,082
20:48 (05:07)
26
miniLAW: Ministry of Law
Aug 25, 2016
$7.99
N/A (N/A)
1,236 ±1,397
1,236 ±1,397
02:58 (02:42)
27
Nature's Zombie Apocalypse
Jul 23, 2015
$12.99
N/A (N/A)
1,643 ±1,311
1,369 ±1,197
01:31 (01:53)
28
Armed Against the Undead
Jun 17, 2016
$19.99
N/A (N/A)
2,060 ±1,803
2,060 ±1,803
11:05 (24:59)
29
Space Codex
May 17, 2016
$0.49
65% (87%)
85,144 ±9,444
64,611 ±8,227
03:12 (03:27)
30
XGun-Weapon Evolution
May 15, 2017
$3.99
N/A (N/A)
1,095 ±1,071
1,095 ±1,071
03:52 (04:53)
31
Serial Cleaner
Jul 14, 2017
$14.99
62% (86%/64%)
29,020 ±5,514
8,761 ±3,029
03:43 (00:33)
32
Runbow
Nov 18, 2016
$14.99
N/A (N/A)
2,738 ±1,693
2,190 ±1,514
02:25 (02:34)
33
Atlantic Fleet
Feb 25, 2016
$9.99
56% (84%)
46,268 ±6,962
44,625 ±6,837
18:42 (05:17)
34
Job Simulator
Apr 5, 2016
$19.99
56% (84%/68%)
176,310 ±13,590
162,074 ±13,030
10:35 (02:47)
35
BellyBots
Jul 26, 2016
$7.99
N/A (N/A)
832 ±1,628
832 ±1,628
00:16 (00:16)
36
TrackMania Stadium
Jun 20, 2013
$2.99
56% (84%/77%)
386,842 ±20,126
334,004 ±18,702
21:24 (04:40)
37
Don't Shoot Yourself!
Apr 10, 2015
$4.99
N/A (N/A)
1,916 ±1,417
1,369 ±1,197
00:32 (00:45)
38
F1 2016
Aug 18, 2016
$14.99
51% (82%/86%)
300,330 ±17,734
269,393 ±16,797
39:22 (13:11)
39
Sumeru
Sep 21, 2016
$6.99
49% (81%)
8,761 ±3,029
6,571 ±2,623
04:42 (06:22)
40
ECHOPLEX
Mar 15, 2018
$14.99
N/A (N/A)
2,885 ±2,134
2,060 ±1,803
03:31 (07:57)
41
Monsters and Monocles
Aug 16, 2016
$14.99
43% (78%)
2,464 ±1,606
2,190 ±1,514
01:17 (01:27)
42
Doodle Mafia
Apr 20, 2017
$2.93
N/A (N/A)
17,795 ±4,318
12,320 ±3,592
03:47 (03:41)
43
The Adventurer and His Backpack
Sep 4, 2017
$2.99
N/A (N/A)
5,202 ±2,334
4,928 ±2,272
06:47 (06:18)
44
Trials Evolution: Gold Edition
Mar 21, 2013
$5.99
39% (76%/85%)
243,659 ±15,975
227,232 ±15,427
15:38 (06:37)
45
Gladius | Gladiator VR Sword fighting
Dec 21, 2016
$9.99
39% (76%)
4,380 ±2,142
4,380 ±2,142
02:03 (01:17)
46
Quantum Chess
Dec 12, 2016
$9.99
N/A (N/A)
1,095 ±1,071
1,095 ±1,071
00:43 (00:55)
47
Fist of Physics
Dec 14, 2016
$9.99
N/A (N/A)
2,885 ±2,134
2,885 ±2,134
06:27 (01:11)
48
Teddy Floppy Ear - The Race
May 22, 2015
$4.99
35% (74%)
143,184 ±12,247
87,881 ±9,595
04:26 (05:06)
49
IL-2 Sturmovik: Battle of Stalingrad
Oct 22, 2014
$49.99
30% (71%/74%)
67,075 ±8,383
62,694 ±8,104
33:27 (06:33)
50
ESSENCE
Apr 18, 2017
$20
N/A (N/A)
1,643 ±1,311
274 ±535
03:24 (01:08)
51
Octoshield VR
Jun 14, 2016
$4.99
N/A (N/A)
1,648 ±1,613
1,648 ±1,613
00:05 (00:05)
52
Terroir
Sep 20, 2017
$14.99
29% (70%)
8,487 ±2,982
7,939 ±2,884
09:29 (07:05)
53
Super Island God VR
Nov 14, 2016
$19.99
N/A (N/A)
2,464 ±1,606
1,916 ±1,417
01:23 (02:20)
54
hack_me 2
Mar 11, 2017
$3.99
27% (69%)
211,627 ±14,888
169,192 ±13,312
03:38 (03:30)
55
ICARUS.1
Nov 17, 2016
$6.99
N/A (N/A)
2,464 ±1,606
1,643 ±1,311
02:37 (03:39)
56
hack_me
Jan 5, 2017
$3.99
27% (69%)
286,641 ±17,326
243,385 ±15,966
03:46 (04:01)
57
Aven Colony
Jul 25, 2017
$29.99
23% (66%/65%)
37,781 ±6,291
33,127 ±5,891
10:45 (06:23)
58
MadOut2 BigCity
Feb 21, 2017
$6.74
22% (65%)
1,236 ±1,397
1,236 ±1,397
03:18 (04:54)
59
DiRT 4
Jun 8, 2017
$59.99
22% (65%/78%)
178,227 ±13,663
154,408 ±12,718
15:41 (07:12)
60
SugarMill
Dec 15, 2016
$14.99
N/A (N/A)
1,095 ±1,071
1,095 ±1,071
02:21 (03:04)
61
Neptune: Arena FPS
Oct 20, 2017
$2.99
N/A (N/A)
1,369 ±1,197
548 ±757
04:02 (02:07)
62
Jidousha Shakai
Apr 28, 2017
$14.99
20% (63%)
6,297 ±2,568
6,023 ±2,512
02:31 (01:47)
63
Slybots: Frantic Zone
Jan 18, 2016
$6.99
N/A (N/A/65%)
1,643 ±1,311
1,095 ±1,071
01:11 (01:30)
64
EmbodyMe Beta
Mar 22, 2017
Free
N/A (N/A)
3,833 ±2,004
274 ±535
00:55 (00:18)
65
the research facility NO.507
Nov 30, 2016
$3.99
17% (61%)
1,916 ±1,417
1,369 ±1,197
00:28 (00:35)
66
No70: Eye of Basir
Jun 28, 2017
$5.99
16% (60%/52%)
2,738 ±1,693
2,738 ±1,693
01:45 (02:11)
67
Emergency 2017
Oct 27, 2016
$19.99
15% (59%)
31,758 ±5,768
29,294 ±5,540
17:06 (07:25)
68
Cities XL Platinum
Feb 6, 2013
$9.99
12% (55%)
525,098 ±23,445
286,367 ±17,317
11:41 (02:08)
69
Recession
Jul 11, 2017
$9.99
N/A (N/A)
1,648 ±1,613
1,236 ±1,397
02:14 (02:25)
70
Dragonflight
Jul 27, 2017
$9.99
9% (50%)
3,012 ±1,776
3,012 ±1,776
00:37 (00:25)
71
Sniper Tactical
Jan 8, 2016
$4.99
N/A (N/A)
2,190 ±1,514
1,643 ±1,311
00:42 (00:53)
72
Ship Simulator Extremes
Aug 27, 2010
$19.99
6% (45%/49%)
202,593 ±14,567
140,720 ±12,141
14:07 (03:56)
73
The Other 99
Aug 25, 2016
$14.99
6% (44%)
1,095 ±1,071
548 ±757
02:04 (01:19)
74
Undeadz!
Sep 25, 2015
$0.99
5% (43%)
2,190 ±1,514
2,190 ±1,514
01:43 (00:25)
75
Kitten Rampage
Sep 6, 2017
$7.99
N/A (N/A)
1,369 ±1,197
1,095 ±1,071
01:32 (01:36)
76
Agenda
Sep 21, 2016
$9.99
N/A (N/A)
1,643 ±1,311
1,095 ±1,071
00:52 (01:07)
77
Omnipresent
Sep 28, 2015
$3.99
N/A (N/A)
1,916 ±1,417
1,095 ±1,071
02:34 (02:54)
78
Farm Expert 2017
Sep 1, 2016
$19.99
3% (37%)
44,351 ±6,816
40,792 ±6,537
08:24 (01:35)
79
Whiplash - Crash Valley
Dec 7, 2016
$5.99
3% (36%)
6,023 ±2,512
5,749 ±2,454
01:49 (01:45)
80
March of Industry: Very Capitalist Factory Simulator Entertainments
Oct 7, 2015
$9.99
1% (21%)
3,559 ±1,931
3,012 ±1,776
05:41 (07:01)