A.V.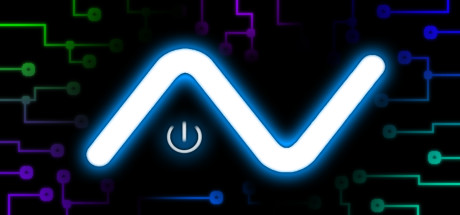 Store | Hub | SteamDB | Site
Developer: FirstForever Studios Publisher: MAGIC Spell Studios
Genre: Adventure, Indie
Languages: English
Tags: Indie (23), Adventure (22), Stealth (8), Music (7), Puzzle (5)
Category: Single-player, Steam Achievements, Full controller support, Captions available, VR Support
Release date: Feb 13, 2015
Price: $6.99
Owners: 881 ± 861
Players total: 881 ± 861 (100%)
Followers: 423
YouTube stats: 165,076 views and 994 comments for videos uploaded last week, 35 new videos uploaded yesterday.
Playtime total: 01:32 (average) 01:51 (median)

Steam Spy is still in beta, so expect major bugs.
Peak daily concurrent players:
CCU data courtesy of SteamDB. Used with permission.
Hourly concurrent players:
YouTube:
The views data is based on top 50 videos uploaded last week. Actual number of views might be more than the number shown.

The displayed number of videos uploaded yesterday is limited to 50, so if there were more videos uploaded, the number will still show 50.

If the game has commonly used word as its name (like "FEAR" or "Volume") its number of Youtube views might be wrong.
Games similar to this one:
#
Game
Release date

Price

Score rank
(Userscore / Metascore)

Owners

Players

Playtime (Median)

1
Wait - Extended
Oct 29, 2015
$7.99
N/A (N/A)
4,184 ±1,876
2,422 ±1,428
01:52 (02:01)
2
Sector Six
May 1, 2016
$9.99
N/A (N/A)
1,982 ±1,291
1,762 ±1,217
09:37 (13:52)
3
Flood of Light
Jun 15, 2017
$3.99
N/A (N/A)
2,422 ±1,428
2,202 ±1,361
04:30 (04:36)
4
Grappledrome
Feb 13, 2017
$9.99
N/A (N/A)
8,368 ±2,654
1,321 ±1,054
00:38 (00:34)
5
Blockships
Sep 2, 2016
$6.99
N/A (N/A)
1,299 ±1,271
974 ±1,100
03:53 (04:36)
6
TormentorPunisher
Jun 2, 2017
$7.99
97% (97%)
2,422 ±1,428
2,202 ±1,361
01:56 (03:53)
7
Warstone TD
Apr 6, 2017
$7.49
95% (96%)
3,523 ±1,722
3,523 ±1,722
23:00 (23:30)
8
Soul Searching
Feb 15, 2017
$9.99
95% (96%)
1,762 ±1,217
1,762 ±1,217
01:49 (02:48)
9
Heirs And Graces
Sep 2, 2016
$19.99
N/A (N/A)
881 ±861
881 ±861
04:24 (05:23)
10
Peggle Deluxe
Mar 6, 2007
$4.99
92% (95%)
324,131 ±16,514
238,474 ±14,166
17:17 (03:36)
11
Koi Musubi
Jan 30, 2017
$10.99
92% (95%)
3,083 ±1,611
1,982 ±1,291
02:55 (01:44)
12
Crazy Machines 3
Oct 18, 2016
$19.99
89% (94%/71%)
16,515 ±3,729
12,771 ±3,279
04:33 (02:25)
13
RollerCoaster Tycoon: Deluxe
May 21, 2014
$5.99
89% (94%)
552,255 ±21,550
402,961 ±18,411
15:57 (04:10)
14
Kitty Cat: Jigsaw Puzzles
Jul 18, 2016
$1.99
N/A (N/A)
59,894 ±7,101
41,177 ±5,888
03:25 (03:22)
15
Goblin and Coins
Nov 8, 2016
$1.99
N/A (N/A)
974 ±1,100
325 ±635
02:45 (01:22)
16
Jumps
Mar 31, 2017
$4.99
N/A (N/A)
661 ±745
661 ±745
04:43 (04:43)
17
Out of the Park Baseball 18
Mar 24, 2017
$39.99
86% (93%/86%)
16,074 ±3,679
15,414 ±3,602
140:16 (39:15)
18
Hidden Object Bundle 4 in 1
Oct 6, 2015
$7.99
86% (93%)
25,763 ±4,657
18,937 ±3,993
11:04 (06:20)
19
Tangledeep
Jul 18, 2017
$14.99
81% (92%)
3,523 ±1,722
3,303 ±1,667
02:31 (01:38)
20
Out of the Park Baseball 17
Mar 22, 2016
$19.99
77% (91%/92%)
140,266 ±10,866
52,407 ±6,642
91:31 (03:28)
21
Car Mechanic Simulator 2015
Apr 23, 2015
$19.99
77% (91%/68%)
601,799 ±22,495
518,565 ±20,883
19:15 (07:01)
22
Gigachess
Dec 15, 2015
$3.99
N/A (N/A)
3,964 ±1,826
2,863 ±1,552
14:44 (55:44)
23
ESSENCE
Apr 18, 2017
$20
N/A (N/A)
2,273 ±1,681
0 ±0
00:00 (00:00)
24
Pixel Puzzles Junior
Feb 17, 2017
$9.99
N/A (N/A)
2,642 ±1,491
1,762 ±1,217
03:18 (04:36)
25
Future Unfolding
Mar 15, 2017
$19.99
N/A (N/A/75%)
1,101 ±962
881 ±861
01:08 (00:53)
26
BellyBots
Jul 26, 2016
$7.99
N/A (N/A)
1,299 ±1,271
1,299 ±1,271
00:16 (00:21)
27
DiRT Rally
Dec 7, 2015
$59.99
74% (90%/86%)
662,794 ±23,606
536,841 ±21,248
21:38 (05:46)
28
Genesia Legacy: Ultimate Domain
May 9, 2017
$19.99
N/A (N/A)
974 ±1,100
649 ±898
01:33 (01:32)
29
Space Codex
May 17, 2016
$0.99
70% (89%)
79,271 ±8,169
54,609 ±6,780
03:00 (03:11)
30
The Cat Machine
Aug 12, 2015
$9.99
70% (89%)
3,303 ±1,667
2,863 ±1,552
02:24 (03:01)
31
Armed Against the Undead
Jun 17, 2016
$19.99
N/A (N/A)
1,321 ±1,054
1,321 ±1,054
01:32 (01:03)
32
Runbow
Nov 18, 2016
$14.99
N/A (N/A)
3,083 ±1,611
2,863 ±1,552
02:16 (03:55)
33
A Gummy's Life
Apr 10, 2017
$9.99
N/A (N/A)
1,101 ±962
1,101 ±962
05:41 (08:58)
34
Nature's Zombie Apocalypse
Jul 23, 2015
$12.99
N/A (N/A)
1,299 ±1,271
974 ±1,100
00:43 (01:04)
35
TrackMania Stadium
Jun 20, 2013
$9.99
62% (86%/77%)
377,198 ±17,814
326,773 ±16,581
17:14 (04:48)
36
Sumeru
Sep 21, 2016
$6.99
59% (85%)
3,083 ±1,611
2,422 ±1,428
03:20 (03:39)
37
Serial Cleaner
Jul 14, 2017
$14.99
59% (85%/72%)
3,523 ±1,722
2,863 ±1,552
01:05 (00:51)
38
Atlantic Fleet
Feb 25, 2016
$9.99
59% (85%)
37,434 ±5,614
34,131 ±5,360
17:28 (04:38)
39
Job Simulator
Apr 5, 2016
$29.99
56% (84%/68%)
150,835 ±11,268
138,284 ±10,789
06:41 (02:35)
40
F1 2016
Aug 18, 2016
$59.99
54% (83%/86%)
239,355 ±14,192
229,886 ±13,909
41:11 (14:56)
41
Don't Shoot Yourself!
Apr 10, 2015
$4.99
N/A (N/A)
1,762 ±1,217
1,541 ±1,139
00:48 (01:01)
42
Super Sky Arena
Oct 5, 2015
$14.99
N/A (N/A)
974 ±1,100
649 ±898
00:53 (00:52)
43
The Adventurer and His Backpack
Jun 16, 2017
$2.99
N/A (N/A)
2,642 ±1,491
2,422 ±1,428
03:11 (04:19)
44
Neptune: Arena FPS
Dec 19, 2016
$2.99
N/A (N/A)
1,101 ±962
661 ±745
01:30 (01:28)
45
Super Island God VR
Nov 14, 2016
$19.99
N/A (N/A)
2,422 ±1,428
2,422 ±1,428
01:01 (01:19)
46
Monsters and Monocles
Aug 16, 2016
$14.99
44% (79%)
2,422 ±1,428
2,202 ±1,361
03:25 (05:47)
47
Fist of Physics
Dec 14, 2016
$9.99
N/A (N/A)
1,101 ±962
1,101 ±962
00:42 (00:58)
48
Trials Evolution: Gold Edition
Mar 21, 2013
$19.99
40% (77%/85%)
245,740 ±14,380
231,648 ±13,962
15:15 (06:41)
49
ECHOPLEX
Apr 6, 2017
$9.99
N/A (N/A)
974 ±1,100
649 ±898
13:51 (13:51)
50
Octoshield VR
Jun 14, 2016
$4.99
N/A (N/A)
1,762 ±1,217
1,321 ±1,054
00:37 (00:49)
51
Gladius
Dec 21, 2016
$9.99
37% (75%)
1,982 ±1,291
1,982 ±1,291
00:42 (00:50)
52
Terroir
May 17, 2017
$9.99
37% (75%)
3,083 ±1,611
3,083 ±1,611
06:45 (04:59)
53
Teddy Floppy Ear - The Race
May 22, 2015
$0.49
35% (74%)
123,090 ±10,179
75,528 ±7,974
05:07 (05:49)
54
Voidrunner
May 31, 2017
$9.99
35% (74%)
1,948 ±1,556
1,299 ±1,271
00:31 (00:30)
55
ICARUS.1
Nov 17, 2016
$8.99
N/A (N/A)
2,202 ±1,361
1,101 ±962
01:22 (02:00)
56
IL-2 Sturmovik: Battle of Stalingrad
Oct 22, 2014
$49.99
31% (72%/74%)
57,251 ±6,942
54,609 ±6,780
23:21 (04:55)
57
Quantum Chess
Dec 12, 2016
$9.99
N/A (N/A)
974 ±1,100
325 ±635
00:10 (00:05)
58
hack_me
Jan 5, 2017
$3.99
28% (70%)
185,186 ±12,484
149,514 ±11,218
05:11 (04:00)
59
Jidousha Shakai
Apr 28, 2017
$14.99
27% (69%)
3,743 ±1,775
3,743 ±1,775
01:15 (01:12)
60
MadOut2 BigCity
Feb 21, 2017
$8.99
24% (67%)
881 ±861
661 ±745
00:48 (00:48)
61
the research facility NO.507
Nov 30, 2016
$3.99
N/A (N/A)
1,541 ±1,139
1,541 ±1,139
03:26 (05:18)
62
DiRT 4
Jun 8, 2017
$59.99
24% (67%/78%)
61,215 ±7,179
58,573 ±7,022
16:10 (08:59)
63
hack_me 2
Mar 11, 2017
$3.99
23% (66%)
153,698 ±11,374
117,585 ±9,949
03:25 (03:30)
64
Super Treasure Arena
Sep 15, 2016
$7.99
N/A (N/A)
1,321 ±1,054
1,321 ±1,054
01:50 (02:34)
65
Doodle Mafia
Apr 20, 2017
$5.99
N/A (N/A)
3,303 ±1,667
2,422 ±1,428
02:07 (02:40)
66
Slybots: Frantic Zone
Jan 18, 2016
$6.99
N/A (N/A/65%)
2,598 ±1,797
1,299 ±1,271
01:51 (03:37)
67
Aven Colony
Jul 25, 2017
$29.99
16% (60%/65%)
19,157 ±4,016
16,955 ±3,778
09:18 (04:09)
68
Emergency 2017
Oct 27, 2016
$39.99
16% (60%)
22,240 ±4,327
20,478 ±4,152
15:43 (10:17)
69
No70: Eye of Basir
Jun 28, 2017
$9.99
15% (59%/52%)
2,863 ±1,552
1,541 ±1,139
02:11 (03:05)
70
The Other 99
Aug 25, 2016
$14.99
N/A (N/A)
1,624 ±1,421
974 ±1,100
01:12 (01:30)
71
Dragonflight
Jul 27, 2017
$15.99
14% (57%)
3,083 ±1,611
2,642 ±1,491
00:35 (00:44)
72
Tesla's Best Friend
Nov 11, 2016
$0.51
12% (55%)
20,258 ±4,130
14,753 ±3,524
06:42 (04:21)
73
Cities XL Platinum
Feb 6, 2013
$9.99
12% (55%)
497,646 ±20,458
274,806 ±15,207
11:58 (02:12)
74
Recession
Jul 11, 2017
$9.99
N/A (N/A)
881 ±861
881 ±861
00:08 (00:10)
75
Sniper Tactical
Jan 8, 2016
$4.99
N/A (N/A)
1,101 ±962
881 ±861
01:31 (01:49)
76
EmbodyMe Beta
Mar 22, 2017
Free
N/A (N/A)
3,964 ±1,826
1,541 ±1,139
00:29 (00:38)
77
Whiplash - Crash Valley
Dec 7, 2016
$1.49
7% (47%)
5,065 ±2,065
4,624 ±1,973
03:03 (02:58)
78
Ship Simulator Extremes
Aug 27, 2010
$19.99
6% (45%/49%)
185,847 ±12,507
129,256 ±10,431
13:59 (02:59)
79
Undeadz!
Sep 25, 2015
$0.99
6% (44%)
2,642 ±1,491
2,202 ±1,361
00:19 (00:22)
80
Kitten Rampage
Feb 3, 2016
$9.99
N/A (N/A)
4,404 ±1,925
3,083 ±1,611
02:35 (03:32)
81
Omnipresent
Sep 28, 2015
$3.99
N/A (N/A)
2,642 ±1,491
1,321 ±1,054
01:48 (01:59)
82
Farm Expert 2017
Sep 1, 2016
$19.99
4% (38%)
27,965 ±4,852
26,864 ±4,756
06:41 (01:48)
83
March of Industry: Very Capitalist Factory Simulator Entertainments
Oct 7, 2015
$9.99
1% (20%)
2,422 ±1,428
1,762 ±1,217
07:51 (08:35)