App

Home is Where One Starts...
Home is Where One Starts...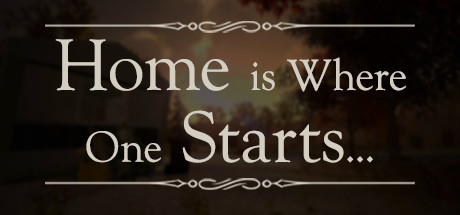 Store | Hub | SteamDB | Site
Developer: David Wehle Publisher: David Wehle
Genre: Adventure, Indie
Languages: English
Tags: Adventure (28), Indie (28), Walking Simulator (15), First-Person (10), Short (9), Atmospheric (8), Female Protagonist (7)
Category: Single-player, Steam Achievements, Steam Trading Cards, Captions available, Partial Controller Support
Release date: May 12, 2015
Price: $0.5 83%
Score rank: 42% Userscore: 78% Old userscore: 78%
Owners: 20,675 ± 4,042
Players in the last 2 weeks: 605 ± 1,184 (2.92%)
Players total: 13,646 ± 3,284 (66%)
Followers: 821
Peak concurrent players yesterday: 3
Playtime in the last 2 weeks: 02:28 (average) 02:28 (median)
Playtime total: 02:34 (average) 02:38 (median)

Steam Spy is still in beta, so expect major bugs.
Peak daily concurrent players:
CCU data courtesy of SteamDB. Used with permission.
Hourly concurrent players:
YouTube:
The views data is based on top 50 videos uploaded last week. Actual number of views might be more than the number shown.

The displayed number of videos uploaded yesterday is limited to 50, so if there were more videos uploaded, the number will still show 50.

If the game has commonly used word as its name (like "FEAR" or "Volume") its number of Youtube views might be wrong.
Games similar to this one:
#
Game
Release date

Price

Score rank
(Userscore / Metascore)

Owners

Players

Playtime (Median)

1
Milkmaid of the Milky Way
Jan 4, 2017
$2.99
99% (98%/74%)
1,241 ±990
620 ±700
03:01 (02:29)
2
Paradigm
Apr 5, 2017
$11.99
99% (98%/84%)
9,511 ±2,741
8,270 ±2,556
04:37 (03:42)
3
the 9th day
Feb 16, 2017
$6.74
97% (97%)
3,308 ±1,617
2,688 ±1,457
10:09 (15:30)
4
Buried: An Interactive Story
Jan 22, 2016
$2.99
95% (96%)
3,722 ±1,715
3,308 ±1,617
03:02 (02:21)
5
The Tale of Doris and the Dragon - Episode 1
Sep 8, 2016
$1.99
N/A (N/A)
4,549 ±1,896
2,068 ±1,278
03:19 (04:28)
6
Highrise Heroes: Word Challenge
Jan 8, 2016
$4.99
N/A (N/A)
13,025 ±3,208
7,857 ±2,491
04:12 (04:30)
7
EvilMorph
Feb 3, 2017
$2.79
89% (94%)
6,203 ±2,214
3,308 ±1,617
03:13 (03:24)
8
Cornerstone: The Song of Tyrim
Apr 26, 2016
$4.99
N/A (N/A/58%)
7,443 ±2,425
4,755 ±1,938
04:08 (03:08)
9
Shu
Oct 4, 2016
$7.19
N/A (N/A/85%)
45,899 ±6,022
8,270 ±2,556
03:34 (03:27)
10
Turner
Jul 15, 2016
$0.59
N/A (N/A)
3,101 ±1,565
2,274 ±1,340
06:35 (05:56)
11
Hue
Aug 30, 2016
$3.74
82% (92%/79%)
74,018 ±7,648
12,819 ±3,183
03:10 (02:02)
12
Mute Crimson+
Aug 13, 2015
$4.99
78% (91%)
4,342 ±1,852
3,308 ±1,617
03:34 (01:52)
13
Lumino City
Dec 2, 2014
$19.99
74% (90%/70%)
191,867 ±12,312
50,034 ±6,288
03:30 (01:09)
14
Algotica - Iteration 1
Mar 23, 2017
$4.99
N/A (N/A)
8,063 ±2,524
5,376 ±2,061
02:50 (03:19)
15
Perception
May 30, 2017
$22.99
70% (89%/57%)
5,996 ±2,176
3,722 ±1,715
06:00 (02:39)
16
199X
Mar 10, 2015
$1.99
70% (89%)
14,679 ±3,406
3,928 ±1,762
01:26 (01:15)
17
Leaving Lyndow
Feb 8, 2017
$1.99
61% (86%/74%)
5,169 ±2,021
3,515 ±1,666
01:08 (00:52)
18
School of Talent: SUZU-ROUTE
Feb 23, 2017
$1.88
N/A (N/A)
2,688 ±1,457
1,654 ±1,143
03:39 (04:10)
19
A Pixel Story
Mar 30, 2015
$11.99
N/A (N/A/74%)
7,857 ±2,491
4,962 ±1,980
03:23 (03:38)
20
Finding Hope
Jan 30, 2017
$0.5
N/A (N/A)
3,515 ±1,666
1,447 ±1,069
02:37 (03:07)
21
The Butterfly Sign: Human Error
Mar 16, 2017
$2.49
N/A (N/A)
61,406 ±6,966
51,895 ±6,404
03:53 (04:01)
22
Firebird - La Peri
Aug 19, 2016
$3.49
46% (80%)
4,755 ±1,938
3,515 ±1,666
01:11 (00:35)
23
Shutter
Apr 2, 2015
$0.99
44% (79%)
25,017 ±4,446
12,612 ±3,157
02:42 (02:41)
24
Draw Slasher
Oct 13, 2016
$0.49
44% (79%)
15,713 ±3,524
9,924 ±2,800
03:14 (03:18)
25
Shadow Puppeteer
Sep 29, 2014
$14.99
N/A (N/A/57%)
64,507 ±7,140
11,165 ±2,970
01:53 (00:20)
26
The Infectious Madness of Doctor Dekker
May 19, 2017
$8.99
40% (77%)
5,996 ±2,176
5,376 ±2,061
07:23 (04:38)
27
1 Moment Of Time: Silentville
Jul 22, 2016
$0.49
40% (77%)
25,224 ±4,465
17,574 ±3,726
04:48 (04:02)
28
Dear Esther: Landmark Edition
Feb 14, 2017
$9.99
40% (77%)
765,194 ±24,570
16,127 ±3,570
00:57 (00:26)
29
Beyond Eyes
Aug 11, 2015
$14.99
38% (76%/60%)
108,959 ±9,279
35,562 ±5,301
02:36 (01:59)
30
Planetship
Sep 24, 2015
$8.99
N/A (N/A)
7,236 ±2,391
3,515 ±1,666
00:35 (00:22)
31
CRIMSON ROOM DECADE
Jun 9, 2016
$9.99
N/A (N/A)
1,241 ±990
827 ±808
01:02 (00:32)
32
The Rivers of Alice - Extended Version
Nov 16, 2015
$7.99
N/A (N/A)
5,169 ±2,021
2,688 ±1,457
03:11 (03:07)
33
2Dark
Mar 10, 2017
$9.99
N/A (N/A/69%)
3,101 ±1,565
2,688 ±1,457
03:28 (04:40)
34
samurai_jazz
Jan 27, 2015
$0.99
31% (72%)
17,574 ±3,726
4,549 ±1,896
00:49 (00:21)
35
Enola
Sep 18, 2014
$14.99
30% (71%)
20,469 ±4,022
11,578 ±3,025
04:25 (05:09)
36
Hamilton's Great Adventure
May 31, 2011
$2.49
28% (70%/77%)
86,216 ±8,254
50,034 ±6,288
01:50 (00:53)
37
The Ritual on Weylyn Island
Dec 4, 2015
$4.99
N/A (N/A)
2,274 ±1,340
1,241 ±990
01:26 (01:09)
38
Laraan
Jan 11, 2017
$2.49
N/A (N/A)
125,706 ±9,966
88,490 ±8,362
03:37 (03:30)
39
In Case of Emergency, Release Raptor
Aug 29, 2016
Free
N/A (N/A)
21,502 ±4,122
2,068 ±1,278
00:18 (00:12)
40
Breached
Jun 22, 2016
$1.39
16% (60%/54%)
2,688 ±1,457
1,861 ±1,212
01:55 (02:03)
41
Colortone
Oct 29, 2015
$4.99
N/A (N/A)
4,549 ±1,896
827 ±808
02:22 (03:03)
42
Catmouth Island
Dec 31, 2014
$0.99
N/A (N/A)
17,988 ±3,770
13,852 ±3,308
02:43 (02:42)
43
Sideway New York
Nov 15, 2011
$9.99
N/A (N/A/71%)
71,330 ±7,508
24,810 ±4,428
00:54 (00:16)
44
The Way of the Pixelated Fist
Apr 27, 2015
$1.99
N/A (N/A)
6,409 ±2,250
1,861 ±1,212
00:12 (00:15)
45
The Grandfather
May 3, 2016
$1.99
N/A (N/A)
17,367 ±3,704
1,654 ±1,143
00:12 (00:09)
46
The Adventures of Fatman
Oct 1, 2015
$3.99
N/A (N/A)
9,304 ±2,711
5,169 ±2,021
03:59 (03:39)
47
The Last Error
Nov 1, 2016
$0.49
N/A (N/A)
47,967 ±6,157
40,110 ±5,630
03:32 (03:30)
48
Rock Zombie
Nov 20, 2014
$6.99
N/A (N/A)
2,688 ±1,457
2,068 ±1,278
01:10 (01:17)
49
'n Verlore Verstand
Apr 5, 2016
$14.99
N/A (N/A)
5,376 ±2,061
827 ±808
04:33 (06:00)
50
Last Inua
Dec 11, 2014
$7.99
N/A (N/A)
36,389 ±5,362
18,194 ±3,792
02:32 (01:48)
51
SCS deORBIT
Aug 17, 2015
$4.99
N/A (N/A)
1,034 ±903
620 ±700
00:17 (00:16)
52
The Growth Journey
Jan 7, 2016
$3.99
N/A (N/A)
28,945 ±4,783
22,329 ±4,201
03:22 (03:30)
53
Nuclear Contingency
Jan 2, 2017
$0.69
N/A (N/A)
108,959 ±9,279
88,284 ±8,352
03:21 (03:27)
54
Shattered Haven
Mar 18, 2013
$9.99
N/A (N/A/59%)
105,858 ±9,146
19,642 ±3,940
00:36 (00:10)
55
Not without my donuts
Apr 28, 2015
$3.99
N/A (N/A)
17,988 ±3,770
13,025 ±3,208
03:56 (03:12)
56
Brave Dungeon
Sep 2, 2016
$0.49
N/A (N/A)
32,254 ±5,048
27,291 ±4,644
06:20 (06:32)
57
Lost in Paradise
Aug 20, 2015
$2.99
N/A (N/A)
30,393 ±4,901
20,055 ±3,981
03:32 (03:23)
58
Epsilon corp.
Apr 1, 2016
$2.99
N/A (N/A)
47,553 ±6,130
41,764 ±5,745
03:30 (03:30)
59
The Inevitability
Apr 17, 2017
$0.74
N/A (N/A)
10,958 ±2,942
9,717 ±2,771
06:08 (06:33)
60
StoneBack | Prehistory
Jul 14, 2016
$0.59
N/A (N/A)
142,660 ±10,617
134,390 ±10,304
03:30 (03:31)
61
Tesla Breaks the World!
Nov 26, 2014
$9.99
N/A (N/A)
17,161 ±3,682
9,511 ±2,741
02:31 (01:28)