App

Home is Where One Starts...
Home is Where One Starts...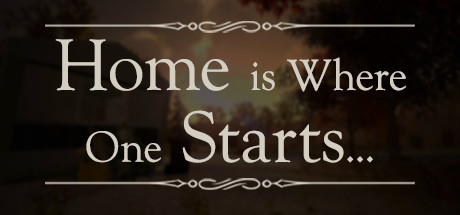 Store | Hub | SteamDB | Site
Developer: David Wehle Publisher: David Wehle
Genre: Adventure, Indie
Languages: English
Tags: Indie (28), Adventure (27), Walking Simulator (14), First-Person (9), Short (9), Atmospheric (7), Female Protagonist (6)
Category: Single-player, Steam Achievements, Steam Trading Cards, Captions available, Partial Controller Support
Release date: May 12, 2015
Price: $2.99
Score rank: 44% Userscore: 78% Old userscore: 78%
Owners: 23,913 ± 4,677
Players in the last 2 weeks: 839 ± 1,643 (3.51%)
Players total: 15,065 ± 3,712 (63%)
Followers: 822
Peak concurrent players yesterday: 2
YouTube stats: 6 views and 0 comments for videos uploaded last week, 1 new videos uploaded yesterday.
Playtime in the last 2 weeks: 10:35 (average) 10:35 (median)
Playtime total: 03:04 (average) 02:59 (median)

Steam Spy is still in beta, so expect major bugs.
Peak daily concurrent players:
CCU data courtesy of SteamDB. Used with permission.
Hourly concurrent players:
YouTube:
The views data is based on top 50 videos uploaded last week. Actual number of views might be more than the number shown.

The displayed number of videos uploaded yesterday is limited to 50, so if there were more videos uploaded, the number will still show 50.

If the game has commonly used word as its name (like "FEAR" or "Volume") its number of Youtube views might be wrong.
Games similar to this one:
#
Game
Release date

Price

Score rank
(Userscore / Metascore)

Owners

Players

Playtime (Median)

1
Windscape
Sep 1, 2016
$16.99
N/A (N/A)
1,438 ±1,406
1,078 ±1,218
00:08 (00:08)
2
Abode
Dec 1, 2016
$9.99
97% (97%)
11,957 ±3,307
4,783 ±2,091
01:22 (01:02)
3
Escape Goat
Oct 9, 2013
$4.99
97% (97%)
40,653 ±6,098
29,892 ±5,229
02:59 (01:37)
4
ZeGame
May 27, 2016
$4.99
N/A (N/A)
2,152 ±1,403
1,674 ±1,237
04:15 (04:50)
5
Pixel Cup Soccer 17
Aug 4, 2016
$9.99
97% (97%)
8,848 ±2,845
6,935 ±2,518
04:52 (02:32)
6
Bullet Heaven 2
Dec 7, 2015
$11.99
97% (97%)
9,087 ±2,883
7,891 ±2,686
06:38 (04:36)
7
Choice of Alexandria
Jun 10, 2016
$2.99
N/A (N/A)
6,217 ±2,384
4,304 ±1,984
04:23 (04:04)
8
Chicken Invaders 4
Jun 6, 2014
$4.99
95% (96%)
12,196 ±3,340
9,805 ±2,994
05:56 (05:59)
9
Escape Goat 2
Mar 24, 2014
$9.99
95% (96%/76%)
51,414 ±6,857
22,957 ±4,582
04:16 (03:36)
10
Hatoful Boyfriend: Holiday Star
Dec 15, 2015
$9.99
95% (96%/54%)
52,849 ±6,952
19,131 ±4,183
03:49 (02:45)
11
Armed with Wings: Rearmed
May 28, 2015
$7.99
95% (96%)
23,674 ±4,653
10,044 ±3,031
02:15 (00:51)
12
Thieves' Gambit: The Curse of the Black Cat
Oct 17, 2014
$2.99
N/A (N/A)
4,783 ±2,091
3,109 ±1,686
03:38 (01:21)
13
Super Puzzle Platformer Deluxe
May 24, 2013
$7.99
92% (95%)
62,414 ±7,555
30,848 ±5,312
03:01 (01:09)
14
Planet Diver
Nov 30, 2015
$3.99
N/A (N/A)
11,239 ±3,206
7,652 ±2,645
02:53 (02:26)
15
Mimpi Dreams
Mar 22, 2016
$7.99
92% (95%)
6,457 ±2,430
4,304 ±1,984
03:17 (03:42)
16
Papo & Yo
Apr 18, 2013
$14.99
92% (95%/70%)
396,724 ±19,041
117,176 ±10,351
02:21 (01:06)
17
Rusty Lake Hotel
Jan 29, 2016
$1.99
92% (95%/65%)
34,435 ±5,612
25,587 ±4,837
03:39 (02:50)
18
Lowglow
Dec 3, 2015
$7.99
N/A (N/A)
102,828 ±9,697
75,806 ±8,326
03:55 (03:31)
19
Tales From Space: Mutant Blobs Attack
Aug 15, 2012
$7.99
92% (95%/83%)
172,177 ±12,547
69,827 ±7,991
03:22 (01:58)
20
Critter Crunch
Sep 11, 2012
$6.99
92% (95%)
51,175 ±6,841
26,783 ±4,949
03:29 (01:02)
21
Gravity Ghost
Jan 26, 2015
$14.99
92% (95%/75%)
18,652 ±4,130
8,370 ±2,767
02:19 (02:13)
22
Constant C
Mar 11, 2014
$9.99
N/A (N/A/60%)
10,761 ±3,137
5,978 ±2,338
02:08 (02:32)
23
RunGunJumpGun
Aug 31, 2016
$7.99
89% (94%/82%)
6,935 ±2,518
5,022 ±2,143
02:01 (01:34)
24
Koi Musubi
Jan 30, 2017
$10.99
89% (94%)
1,913 ±1,322
1,435 ±1,145
09:19 (13:23)
25
Sora
Jan 5, 2016
$8.99
89% (94%/74%)
7,891 ±2,686
5,500 ±2,243
03:52 (02:16)
26
Niche - a genetics survival game
Sep 15, 2016
$18.99
89% (94%)
28,218 ±5,080
27,500 ±5,015
14:46 (05:50)
27
Fortix
Apr 14, 2010
$0.99
89% (94%)
116,458 ±10,320
71,262 ±8,073
03:37 (01:36)
28
Kindergarten
Apr 7, 2017
$4.99
89% (94%)
8,609 ±2,806
8,131 ±2,727
02:46 (02:23)
29
Season of 12 Colors
Mar 14, 2016
$2.99
89% (94%)
18,892 ±4,157
14,109 ±3,592
01:43 (01:05)
30
50 years
Aug 23, 2016
$4.99
86% (93%)
4,065 ±1,928
3,348 ±1,750
01:51 (01:47)
31
Dreaming Sarah
Mar 12, 2015
$5.99
86% (93%)
78,436 ±8,469
49,740 ±6,745
02:36 (02:10)
32
GRIP
Feb 2, 2016
$15.99
86% (93%)
25,109 ±4,792
24,153 ±4,700
03:28 (01:26)
33
Mad Dagger
Apr 1, 2017
$0.99
N/A (N/A)
13,631 ±3,531
12,435 ±3,372
04:25 (04:31)
34
Pixel Star
May 22, 2015
$2.99
N/A (N/A)
20,087 ±4,286
12,196 ±3,340
04:38 (03:01)
35
Heroes Rise: HeroFall
Jul 11, 2014
$3.99
86% (93%)
19,131 ±4,183
10,283 ±3,067
06:56 (05:18)
36
Unmechanical
Aug 8, 2012
$9.99
86% (93%/74%)
85,849 ±8,861
31,087 ±5,332
02:35 (01:47)
37
Boson X
Sep 15, 2014
$2.99
86% (93%)
83,458 ±8,736
65,045 ±7,713
04:45 (02:37)
38
Dino Run DX
Sep 29, 2015
$5.99
86% (93%)
37,783 ±5,878
24,153 ±4,700
03:08 (02:22)
39
Critical Annihilation
Feb 12, 2016
$9.99
86% (93%)
7,174 ±2,561
6,696 ±2,474
02:48 (02:23)
40
10 Second Ninja
Mar 5, 2014
$9.99
86% (93%/72%)
72,936 ±8,167
47,588 ±6,597
01:48 (00:54)
41
Glorkian Warrior: The Trials Of Glork
Mar 24, 2015
$3.99
83% (92%)
37,066 ±5,822
26,544 ±4,927
03:10 (03:07)
42
Press X to Not Die
Oct 9, 2015
$2.99
83% (92%)
37,305 ±5,841
25,826 ±4,860
01:48 (01:08)
43
6180 the moon
Sep 19, 2014
$3.99
83% (92%)
20,087 ±4,286
14,826 ±3,682
04:27 (01:30)
44
T.E.C. 3001
Apr 11, 2014
$3.99
83% (92%)
40,653 ±6,098
25,826 ±4,860
02:30 (01:34)
45
Reflection of Mine
Feb 24, 2017
$7.99
N/A (N/A)
8,370 ±2,767
4,304 ±1,984
03:48 (04:30)
46
Pizza Express
Jun 25, 2015
$6.99
83% (92%)
21,044 ±4,387
10,283 ±3,067
04:26 (03:25)
47
Straima
Sep 25, 2015
$6.99
N/A (N/A)
6,696 ±2,474
4,065 ±1,928
03:21 (03:35)
48
IMSCARED
Feb 3, 2016
$3.99
83% (92%)
12,674 ±3,405
8,848 ±2,845
01:40 (01:14)
49
Rock Boshers DX: Directors Cut
Dec 10, 2014
$5.99
N/A (N/A)
3,587 ±1,811
2,152 ±1,403
03:07 (03:24)
50
Sky Rogue
Jul 30, 2015
$9.99
83% (92%)
20,805 ±4,362
19,131 ±4,183
05:48 (03:25)
51
Lumini
Sep 3, 2015
$3.24
N/A (N/A/69%)
5,978 ±2,338
3,826 ±1,870
01:24 (01:47)
52
Polynomial 2 - Universe of the Music
May 31, 2016
$11.99
79% (91%)
6,457 ±2,430
5,022 ±2,143
02:00 (00:45)
53
Pix the Cat
Jan 29, 2015
$9.99
79% (91%/77%)
85,132 ±8,824
38,740 ±5,952
04:24 (02:40)
54
Cats are Liquid
Jul 25, 2016
$0.99
79% (91%)
12,913 ±3,436
8,131 ±2,727
01:36 (01:17)
55
NEON STRUCT
May 20, 2015
$17.99
79% (91%/62%)
47,827 ±6,614
14,348 ±3,622
03:59 (02:16)
56
Pivvot
Jul 14, 2014
$4.99
79% (91%)
18,174 ±4,077
11,239 ±3,206
05:04 (02:32)
57
Axes and Acres
Apr 7, 2016
$9.99
N/A (N/A)
10,761 ±3,137
6,217 ±2,384
03:20 (02:37)
58
Ultratron
Mar 18, 2013
$9.99
79% (91%)
89,914 ±9,068
59,066 ±7,350
02:57 (01:25)
59
Intensive Exposure
Sep 6, 2016
$4.99
75% (90%)
11,718 ±3,274
7,174 ±2,561
02:10 (02:15)
60
DashBored
Jun 13, 2016
$4.99
N/A (N/A)
12,435 ±3,372
7,652 ±2,645
05:46 (06:36)
61
Nihilumbra
Oct 25, 2013
$7.99
75% (90%/75%)
192,025 ±13,250
101,154 ±9,618
03:23 (02:08)
62
Leos Fortune - HD Edition
Sep 8, 2015
$6.99
75% (90%)
10,283 ±3,067
6,217 ±2,384
02:49 (02:47)
63
XenoRaptor
Jun 16, 2014
$14.99
75% (90%)
7,891 ±2,686
6,457 ±2,430
03:28 (01:51)
64
An Octave Higher
Mar 27, 2015
$11.99
75% (90%)
11,000 ±3,172
5,978 ±2,338
04:05 (04:33)
65
Dragon's Wake
Dec 10, 2015
$3.99
75% (90%)
15,065 ±3,712
10,522 ±3,102
04:27 (04:15)
66
Replica
Jul 11, 2016
$2.99
75% (90%)
77,240 ±8,405
69,827 ±7,991
02:08 (01:23)
67
Catlateral Damage
May 27, 2015
$9.99
75% (90%)
55,479 ±7,123
44,718 ±6,395
03:07 (00:59)
68
Transcendence
Jul 24, 2015
$8.99
N/A (N/A)
5,022 ±2,143
4,065 ±1,928
09:51 (06:37)
69
Luna Sky
Oct 2, 2015
$12.99
N/A (N/A)
26,544 ±4,927
10,522 ±3,102
04:10 (03:41)
70
stratO
Jun 1, 2015
$9.99
N/A (N/A)
9,087 ±2,883
4,783 ±2,091
05:16 (04:55)
71
Impossiball
Sep 28, 2016
$0.99
N/A (N/A)
11,718 ±3,274
9,326 ±2,920
02:31 (02:41)
72
Project Nimbus
Nov 5, 2014
$14.99
75% (90%)
26,305 ±4,905
22,718 ±4,558
02:18 (00:50)
73
MetaHuman Inc.
Dec 18, 2015
$5.99
75% (90%)
10,522 ±3,102
7,652 ±2,645
05:51 (04:11)
74
Reign of Bullets
Aug 19, 2015
$9.99
N/A (N/A)
11,957 ±3,307
7,174 ±2,561
03:26 (03:08)
75
WARTILE
Mar 17, 2017
$19.99
75% (90%)
5,022 ±2,143
4,783 ±2,091
02:02 (01:31)
76
Super Splatters
Jun 26, 2013
$9.99
N/A (N/A/73%)
128,654 ±10,846
48,783 ±6,679
02:21 (01:02)
77
That Dragon, Cancer
Jan 11, 2016
$9.99
75% (90%/78%)
33,479 ±5,533
19,609 ±4,235
01:42 (01:41)
78
Inside My Radio
May 11, 2015
$14.99
75% (90%/68%)
23,674 ±4,653
8,848 ±2,845
02:29 (01:58)
79
Hearthlands
Apr 28, 2017
$15.99
72% (89%)
16,500 ±3,885
9,326 ±2,920
11:44 (08:15)
80
Dead End Road
Jul 8, 2016
$2.99
72% (89%)
5,500 ±2,243
4,304 ±1,984
01:23 (00:47)
81
Iron Fisticle
Sep 16, 2014
$8.99
72% (89%)
18,174 ±4,077
12,435 ±3,372
05:38 (02:25)
82
Great Permutator
Sep 15, 2014
$6.99
N/A (N/A)
36,348 ±5,766
18,174 ±4,077
04:30 (02:17)
83
Please, Don't Touch Anything 3D
Dec 7, 2016
$14.99
72% (89%)
13,392 ±3,500
11,000 ±3,172
01:57 (01:42)
84
Uncraft World
Sep 25, 2015
$9.99
72% (89%)
10,522 ±3,102
8,848 ±2,845
03:25 (03:02)
85
Procyon
Feb 26, 2014
$3.99
72% (89%)
21,283 ±4,412
12,674 ±3,405
03:56 (02:01)
86
A House of Many Doors
Feb 3, 2017
$12.99
72% (89%)
2,630 ±1,551
1,913 ±1,322
09:49 (09:33)
87
Ephemerid: A Musical Adventure
Feb 3, 2015
$1.99
72% (89%)
10,283 ±3,067
5,500 ±2,243
04:27 (02:55)
88
Empire of the Gods
Jan 27, 2016
$1.99
N/A (N/A)
13,152 ±3,468
7,652 ±2,645
04:36 (03:43)
89
Retro/Grade
Mar 20, 2013
$9.99
69% (88%)
87,045 ±8,922
45,675 ±6,463
02:53 (01:49)
90
Motte Island
Apr 7, 2014
$4.99
N/A (N/A)
26,305 ±4,905
4,544 ±2,038
01:31 (00:30)
91
Blade Ballet
Aug 9, 2016
$14.99
N/A (N/A)
4,304 ±1,984
3,348 ±1,750
01:46 (00:44)
92
Porcunipine
May 21, 2015
$9.99
N/A (N/A)
22,479 ±4,534
10,761 ±3,137
03:28 (02:35)
93
Champion of the Gods
Jul 17, 2015
$5.99
69% (88%)
10,761 ±3,137
9,326 ±2,920
06:54 (06:05)
94
Club Life
Apr 13, 2016
$12.99
N/A (N/A)
13,152 ±3,468
7,652 ±2,645
03:45 (04:05)
95
Tomb of Tyrants
Jun 25, 2015
$7.99
69% (88%)
18,652 ±4,130
13,631 ±3,531
10:06 (03:07)
96
OlliOlli2: Welcome to Olliwood
Aug 11, 2015
$14.99
69% (88%/82%)
70,784 ±8,046
27,740 ±5,037
02:46 (00:41)
97
Abomination Tower
Feb 13, 2015
$4.99
N/A (N/A)
5,500 ±2,243
3,826 ±1,870
03:43 (02:30)
98
Shoot 1UP
Sep 23, 2015
$3.99
N/A (N/A)
7,891 ±2,686
5,500 ±2,243
02:21 (01:43)
99
Forget Me Not: My Organic Garden
Aug 21, 2015
$9.99
66% (87%)
8,848 ±2,845
7,413 ±2,604
07:31 (05:52)
100
Kromaia
Oct 23, 2014
$19.99
N/A (N/A/68%)
22,239 ±4,510
8,370 ±2,767
03:08 (02:35)
101
Cosmophony
Jul 9, 2015
$4.99
66% (87%)
12,435 ±3,372
8,370 ±2,767
03:10 (03:15)
102
Ballpoint Universe - Infinite
Dec 17, 2013
$3.99
66% (87%)
134,393 ±11,086
68,632 ±7,923
02:55 (01:55)
103
CHKN
Apr 1, 2016
$14.99
63% (86%)
19,848 ±4,261
18,652 ±4,130
07:30 (03:05)
104
Trapper's Delight
Jul 19, 2016
$9.99
N/A (N/A)
2,152 ±1,403
1,913 ±1,322
04:52 (03:21)
105
Ms. Splosion Man
Apr 3, 2013
$9.99
63% (86%)
59,784 ±7,394
21,044 ±4,387
04:02 (01:10)
106
Clandestinity of Elsie
Jul 8, 2015
$4.99
N/A (N/A)
22,239 ±4,510
11,718 ±3,274
04:31 (03:30)
107
Pof
Nov 8, 2013
$6.99
N/A (N/A)
43,522 ±6,309
22,239 ±4,510
01:46 (01:00)
108
ANIMALITY
Feb 2, 2017
$1.99
N/A (N/A)
18,413 ±4,104
14,587 ±3,652
02:45 (03:09)
109
Pineapple Smash Crew
Feb 2, 2012
$9.99
60% (85%/62%)
25,109 ±4,792
11,957 ±3,307
01:51 (01:37)
110
It came from space, and ate our brains
Mar 19, 2015
$9.99
60% (85%)
88,480 ±8,995
44,240 ±6,361
04:39 (04:16)
111
The Kindred
Feb 24, 2016
$14.99
N/A (N/A)
3,826 ±1,870
3,587 ±1,811
03:15 (04:00)
112
Knytt Underground
Oct 25, 2013
$6.99
60% (85%)
74,371 ±8,247
35,153 ±5,670
03:55 (01:08)
113
Ballad of Solar
May 22, 2014
$6.99
60% (85%)
11,478 ±3,240
7,413 ±2,604
04:37 (03:57)
114
The World Named Fred
Feb 27, 2015
$3.99
N/A (N/A)
5,022 ±2,143
1,196 ±1,045
00:21 (00:26)
115
Sparkle 2
Jun 1, 2015
$7.99
N/A (N/A)
14,587 ±3,652
6,457 ±2,430
06:17 (06:16)
116
Reflections
Jun 26, 2015
$9.99
N/A (N/A)
15,305 ±3,741
2,870 ±1,620
01:50 (01:32)
117
Element4l
May 24, 2013
$8.99
60% (85%/77%)
106,415 ±9,865
60,740 ±7,453
02:31 (01:06)
118
Cargo Commander
Nov 1, 2012
$9.99
58% (84%)
146,350 ±11,568
93,501 ±9,247
03:04 (01:24)
119
Full Bore
May 6, 2014
$14.99
N/A (N/A/72%)
59,066 ±7,350
23,674 ±4,653
03:37 (02:10)
120
Heroes Never Lose: Professor Puzzler's Perplexing Ploy
Nov 23, 2015
$8.99
N/A (N/A)
5,739 ±2,291
4,304 ±1,984
03:49 (04:52)
121
Mu Complex
Oct 23, 2015
$4.49
58% (84%)
6,217 ±2,384
4,544 ±2,038
02:29 (02:18)
122
Super Arcade Football
Apr 4, 2016
$9.99
58% (84%)
4,065 ±1,928
3,587 ±1,811
01:28 (01:31)
123
Domino Sky
Apr 5, 2016
$3.99
58% (84%)
10,283 ±3,067
7,413 ±2,604
03:07 (02:20)
124
Gimbal
Nov 19, 2013
$14.99
55% (83%)
31,566 ±5,373
11,000 ±3,172
10:10 (01:59)
125
Instant Dungeon!
Nov 25, 2014
$1.99
55% (83%)
16,739 ±3,913
12,196 ±3,340
02:29 (01:36)
126
Labyrinthine Dreams
May 26, 2015
$1.99
55% (83%)
92,545 ±9,200
26,783 ±4,949
02:49 (01:31)
127
Echo of the Wilds
Jun 10, 2014
$8.99
55% (83%)
28,696 ±5,123
17,457 ±3,996
04:44 (02:22)
128
Madballs in Babo:Invasion
Sep 17, 2009
$4.99
55% (83%/79%)
96,849 ±9,411
68,153 ±7,895
05:35 (01:41)
129
Three Fourths Home: Extended Edition
Mar 20, 2015
$4.99
N/A (N/A/77%)
24,631 ±4,746
12,913 ±3,436
02:48 (03:02)
130
Munin
Jun 10, 2014
$9.99
55% (83%/68%)
67,197 ±7,839
27,979 ±5,059
03:55 (02:40)
131
Road Not Taken
Aug 5, 2014
$14.99
55% (83%/75%)
55,479 ±7,123
33,240 ±5,514
03:56 (01:40)
132
BIT.TRIP BEAT
Nov 2, 2010
$9.99
55% (83%)
314,222 ±16,947
223,591 ±14,297
01:48 (00:52)
133
12 orbits
Oct 24, 2016
$1.99
55% (83%)
10,522 ±3,102
7,174 ±2,561
03:40 (02:16)
134
Space Moth DX
Jan 22, 2016
$4.99
N/A (N/A)
19,848 ±4,261
9,565 ±2,958
02:25 (02:56)
135
Bloody Streets
Mar 12, 2015
$4.99
N/A (N/A)
13,392 ±3,500
7,174 ±2,561
01:49 (01:15)
136
The Novelist
Dec 10, 2013
$14.99
52% (82%/66%)
146,589 ±11,578
57,631 ±7,260
03:49 (01:24)
137
Luckslinger
Jul 16, 2015
$9.99
52% (82%/76%)
12,435 ±3,372
4,783 ±2,091
01:45 (01:19)
138
NaissanceE
Feb 13, 2014
$14.99
52% (82%/66%)
72,936 ±8,167
28,935 ±5,144
02:28 (00:42)
139
Diabolical
Nov 6, 2015
$3.99
52% (82%)
6,457 ±2,430
5,500 ±2,243
07:37 (04:43)
140
Actual Sunlight
Apr 3, 2014
$4.99
52% (82%/77%)
10,283 ±3,067
6,457 ±2,430
02:16 (01:31)
141
Glitchspace
May 5, 2016
$12.99
50% (81%)
18,174 ±4,077
12,196 ±3,340
01:23 (01:07)
142
No Time To Live
Sep 30, 2015
$0.99
50% (81%)
20,566 ±4,337
17,696 ±4,023
03:21 (03:30)
143
Shipwreck
Feb 13, 2015
$2.99
50% (81%)
9,805 ±2,994
5,500 ±2,243
02:33 (02:29)
144
The Maw
Mar 9, 2009
$9.99
50% (81%/75%)
55,718 ±7,138
27,740 ±5,037
02:54 (01:05)
145
Amphora
Nov 12, 2014
$13.99
50% (81%)
4,304 ±1,984
2,870 ±1,620
01:41 (01:57)
146
Kiai Resonance
Apr 23, 2015
$4.99
50% (81%)
16,979 ±3,941
9,805 ±2,994
01:50 (01:31)
147
Shmadow
Nov 3, 2015
$1.99
50% (81%)
27,740 ±5,037
19,370 ±4,209
04:09 (03:46)
148
Master Spy
Sep 8, 2015
$9.99
50% (81%/68%)
15,305 ±3,741
6,935 ±2,518
01:34 (02:03)
149
Nefarious
Jan 23, 2017
$14.99
50% (81%/67%)
4,783 ±2,091
3,587 ±1,811
04:05 (04:41)
150
Potioneer: The VR Gardening Simulator
Oct 20, 2016
$9.99
N/A (N/A)
6,457 ±2,430
1,196 ±1,045
01:41 (02:28)
151
Scrap Garden
May 6, 2016
$9.99
N/A (N/A/58%)
10,761 ±3,137
4,304 ±1,984
02:50 (02:51)
152
NEO AQUARIUM - The King of Crustaceans -
Jun 8, 2015
$8.99
48% (80%)
27,740 ±5,037
10,761 ±3,137
04:58 (02:13)
153
Imagine Earth
May 20, 2014
$19.99
48% (80%)
11,957 ±3,307
11,239 ±3,206
10:52 (03:24)
154
Mysterious Space
May 15, 2015
$10
N/A (N/A)
13,152 ±3,468
6,696 ±2,474
04:56 (04:29)
155
Fancy Skulls
Jun 16, 2014
$8.99
48% (80%)
44,240 ±6,361
21,283 ±4,412
04:27 (03:38)
156
Tribal Pass
Aug 26, 2016
$4.99
48% (80%)
30,370 ±5,270
13,870 ±3,562
03:14 (03:06)
157
A Healer Only Lives Twice
Jun 2, 2016
$4.99
N/A (N/A)
2,870 ±1,620
2,152 ±1,403
04:04 (05:36)
158
Cherry Tree High I! My! Girls!
Nov 20, 2014
$3.99
48% (80%)
62,892 ±7,584
21,044 ±4,387
02:51 (02:16)
159
Mega Coin Squad
Aug 15, 2014
$14.99
N/A (N/A/56%)
9,565 ±2,958
6,935 ±2,518
02:28 (02:06)
160
Polygon Attack
Dec 27, 2016
$0.99
N/A (N/A)
9,565 ±2,958
6,217 ±2,384
02:37 (02:47)
161
Solar Flux
Oct 24, 2013
$9.99
48% (80%)
118,611 ±10,415
65,523 ±7,741
03:08 (02:27)
162
Journal
Feb 17, 2014
$9.99
45% (79%/59%)
20,566 ±4,337
12,435 ±3,372
05:17 (02:15)
163
Polyball
Jun 4, 2015
$14.99
N/A (N/A)
11,000 ±3,172
6,457 ±2,430
04:54 (03:14)
164
Tiny Brains
Dec 11, 2013
$9.99
45% (79%)
61,458 ±7,497
35,870 ±5,728
01:40 (01:21)
165
Pocket Rumble
Feb 1, 2016
$9.99
45% (79%)
3,348 ±1,750
3,109 ±1,686
02:53 (04:03)
166
Sugar Cube: Bittersweet Factory
Nov 7, 2012
$6.99
45% (79%)
52,849 ±6,952
31,327 ±5,353
02:52 (01:27)
167
TurnOn
Jun 1, 2016
$14.99
44% (78%/67%)
14,826 ±3,682
9,326 ±2,920
02:55 (03:08)
168
Dustbowl
May 18, 2015
$8.99
44% (78%)
3,109 ±1,686
2,152 ±1,403
08:06 (06:37)
169
ChargeShot
Sep 18, 2015
$9.99
N/A (N/A)
18,652 ±4,130
10,522 ±3,102
05:23 (03:54)
170
MOAI: Build Your Dream
Feb 26, 2015
$6.99
44% (78%)
10,044 ±3,031
7,413 ±2,604
06:42 (03:27)
171
ReignMaker
Apr 16, 2014
$14.99
N/A (N/A)
62,175 ±7,541
30,609 ±5,291
05:18 (01:40)
172
Monsters and Monocles
Aug 16, 2016
$14.99
44% (78%)
4,065 ±1,928
3,348 ±1,750
02:16 (02:50)
173
The Path
Mar 18, 2009
$9.99
41% (77%/79%)
118,371 ±10,404
77,001 ±8,392
02:34 (01:12)
174
BIT.TRIP VOID
Dec 19, 2012
$9.99
41% (77%)
50,457 ±6,793
27,979 ±5,059
01:39 (00:42)
175
Unfortunate Spacemen
May 6, 2016
$14.99
41% (77%)
3,826 ±1,870
2,870 ±1,620
05:47 (07:44)
176
Lumo
May 24, 2016
$19.99
N/A (N/A/77%)
3,348 ±1,750
1,674 ±1,237
02:52 (05:17)
177
Share
May 3, 2016
$4.99
41% (77%)
7,891 ±2,686
4,304 ±1,984
02:13 (02:16)
178
iO
Dec 5, 2014
$7.99
41% (77%)
26,544 ±4,927
15,305 ±3,741
03:03 (01:28)
179
Dwarf Tower
Dec 23, 2014
$0.99
41% (77%)
20,087 ±4,286
12,196 ±3,340
02:39 (01:33)
180
StarsOne
Apr 8, 2016
$9.99
39% (76%)
8,131 ±2,727
7,413 ±2,604
08:28 (04:53)
181
A Druid's Duel
Feb 25, 2015
$7.99
39% (76%/70%)
19,848 ±4,261
9,565 ±2,958
04:34 (02:08)
182
Dangerous High School Girls in Trouble!
Feb 23, 2009
$19.99
39% (76%/81%)
110,958 ±10,073
27,261 ±4,993
03:10 (01:04)
183
Broken Bots
Jun 8, 2016
$6.99
N/A (N/A)
10,761 ±3,137
6,457 ±2,430
02:45 (03:15)
184
Cavern Kings
Sep 30, 2014
$9.99
39% (76%)
8,370 ±2,767
7,413 ±2,604
08:39 (03:47)
185
Child Phobia: Nightcoming Fears
Dec 20, 2016
$1.99
N/A (N/A)
7,891 ±2,686
6,217 ±2,384
03:21 (03:53)
186
Puddle
Nov 9, 2012
$7.99
37% (75%)
122,676 ±10,592
90,154 ±9,080
03:50 (00:57)
187
Macabre
Jul 6, 2015
$0.99
N/A (N/A)
11,718 ±3,274
6,217 ±2,384
08:09 (06:26)
188
Gun Rocket
Aug 7, 2015
Free
37% (75%)
223,591 ±14,297
135,111 ±11,115
04:12 (03:31)
189
BRAWL
Aug 13, 2015
$14.99
N/A (N/A)
16,261 ±3,856
9,565 ±2,958
04:57 (04:42)
190
PRiO
Mar 18, 2016
$5.99
N/A (N/A)
6,935 ±2,518
1,435 ±1,145
01:45 (03:25)
191
Albino Lullaby: Episode 1
Sep 14, 2015
$9.99
37% (75%)
19,370 ±4,209
11,957 ±3,307
02:08 (01:38)
192
Disorder
Jan 12, 2015
$3.99
37% (75%/61%)
14,826 ±3,682
6,457 ±2,430
03:32 (01:34)
193
Royal Heroes
Mar 16, 2016
$4.99
37% (75%)
13,631 ±3,531
10,761 ±3,137
20:11 (07:46)
194
You Deserve
Aug 19, 2016
$0.99
37% (75%)
11,718 ±3,274
5,978 ±2,338
03:00 (02:32)
195
The Wonderful End of the World
Jul 17, 2008
$9.99
37% (75%)
122,437 ±10,581
71,501 ±8,086
02:21 (01:07)
196
The Nest
Jun 14, 2016
$9.99
35% (74%)
10,761 ±3,137
10,283 ±3,067
01:26 (00:47)
197
SimAirport
Mar 6, 2017
$19.99
35% (74%)
32,283 ±5,434
31,566 ±5,373
12:31 (07:36)
198
Altitude0: Lower & Faster
Sep 2014
$18.99
N/A (N/A)
3,348 ±1,750
2,870 ±1,620
10:57 (14:58)
199
RONIN
Jun 30, 2015
$12.99
35% (74%/70%)
115,741 ±10,288
55,001 ±7,092
04:41 (02:09)
200
Yatagarasu Attack on Cataclysm
Jul 7, 2015
$14.99
34% (73%)
14,348 ±3,622
12,913 ±3,436
04:41 (02:03)
201
Scraps: Modular Vehicle Combat
Jul 7, 2015
$14.99
34% (73%)
5,022 ±2,143
2,630 ±1,551
01:52 (05:56)
202
Fly and Destroy
Jul 29, 2016
$1.99
N/A (N/A)
65,523 ±7,741
37,783 ±5,878
03:04 (03:30)
203
Qora
Oct 2, 2014
$9.99
34% (73%/63%)
35,631 ±5,709
16,022 ±3,828
05:08 (02:08)
204
One More Line
Aug 28, 2015
$2.99
32% (72%)
13,152 ±3,468
9,326 ±2,920
02:35 (02:13)
205
Cubium Dreams
Apr 29, 2016
$4.99
N/A (N/A)
60,501 ±7,439
36,348 ±5,766
03:00 (03:29)
206
Rhythm Destruction
Jun 16, 2014
$4.99
N/A (N/A)
52,610 ±6,936
28,457 ±5,102
03:04 (01:38)
207
Warring States
Oct 6, 2014
$19.99
N/A (N/A)
11,957 ±3,307
4,065 ±1,928
03:16 (06:28)
208
Concursion
Jun 6, 2014
$4.99
N/A (N/A/66%)
24,631 ±4,746
10,044 ±3,031
04:13 (01:46)
209
Artillerists
Jan 2, 2017
$3.99
32% (72%)
3,109 ±1,686
2,630 ±1,551
04:06 (02:04)
210
Fortify
Apr 8, 2016
$4.99
30% (71%)
5,978 ±2,338
5,500 ±2,243
01:25 (01:06)
211
All Zombies Must Die!: Scorepocalypse
Apr 19, 2012
$4.99
N/A (N/A)
38,261 ±5,915
13,631 ±3,531
02:01 (01:00)
212
mr.President Prologue Episode
Sep 20, 2016
$0.99
N/A (N/A)
8,370 ±2,767
5,500 ±2,243
02:54 (03:10)
213
Heavy Gear Assault
Feb 10, 2017
$39.99
N/A (N/A)
23,435 ±4,630
16,022 ±3,828
03:25 (03:17)
214
Power-Up
Aug 29, 2014
$2.99
N/A (N/A)
105,697 ±9,831
56,675 ±7,199
06:41 (04:59)
215
Drifter
Mar 4, 2014
$11.99
30% (71%)
11,718 ±3,274
8,370 ±2,767
03:02 (01:00)
216
Dwelvers
Sep 11, 2014
$19.99
30% (71%)
9,326 ±2,920
6,217 ±2,384
04:00 (02:39)
217
Karmaflow: The Rock Opera Videogame - Act I & Act II
May 6, 2015
$4.99
29% (70%/47%)
21,522 ±4,437
3,587 ±1,811
02:31 (01:36)
218
Survive in Space
May 20, 2016
$4.99
29% (70%)
74,132 ±8,234
40,414 ±6,080
03:15 (03:30)
219
Project AURA
Jan 5, 2015
$19.99
29% (70%)
19,370 ±4,209
18,174 ±4,077
19:16 (03:11)
220
Tulpa
Jan 29, 2015
$9.99
N/A (N/A)
38,740 ±5,952
17,218 ±3,968
03:05 (03:02)
221
Tomato Way
Dec 7, 2016
$5.99
N/A (N/A)
11,718 ±3,274
10,283 ±3,067
02:46 (03:12)
222
Big Action Mega Fight!
Jan 12, 2016
$4.99
N/A (N/A)
14,587 ±3,652
9,805 ±2,994
03:32 (03:43)
223
BlastZone 2
Feb 19, 2015
$2.99
N/A (N/A)
24,153 ±4,700
14,587 ±3,652
06:25 (05:10)
224
Dark Horizons: Mechanized Corps
Jul 22, 2014
$14.99
N/A (N/A)
2,870 ±1,620
2,152 ±1,403
00:33 (00:41)
225
Orion Trail
Oct 12, 2015
$7.99
29% (70%)
8,848 ±2,845
7,413 ±2,604
10:39 (01:06)
226
Spy Bugs
Jun 26, 2015
$9.99
N/A (N/A)
7,174 ±2,561
1,435 ±1,145
00:11 (00:20)
227
Unforgiven VR
Feb 23, 2017
$9.99
N/A (N/A)
4,304 ±1,984
957 ±935
00:54 (00:56)
228
MetaTron
Dec 19, 2016
$7.49
N/A (N/A)
3,348 ±1,750
2,630 ±1,551
02:07 (02:24)
229
Volt
Apr 14, 2014
$1.99
26% (68%)
58,110 ±7,290
30,848 ±5,312
02:50 (01:25)
230
Rencounter
Nov 4, 2016
$5.99
26% (68%)
8,370 ±2,767
5,500 ±2,243
05:38 (03:49)
231
Gentlemen!
Nov 5, 2013
$4.99
N/A (N/A)
43,762 ±6,326
22,479 ±4,534
02:17 (01:00)
232
Anoxemia
Jan 16, 2015
$3.99
N/A (N/A)
132,241 ±10,997
82,980 ±8,711
04:36 (04:24)
233
Three Dead Zed
Jul 7, 2014
$5.99
N/A (N/A)
53,566 ±6,999
17,218 ±3,968
03:56 (02:30)
234
Sky Mercenaries
Dec 16, 2014
$9.99
N/A (N/A)
24,870 ±4,769
16,979 ±3,941
04:04 (02:41)
235
Pulstar
Jun 11, 2014
$1.99
N/A (N/A)
25,826 ±4,860
13,152 ±3,468
02:42 (01:22)
236
Astray
Feb 3, 2015
$6.99
25% (67%)
16,739 ±3,913
7,652 ±2,645
01:46 (01:29)
237
A Fistful of Gun
Sep 23, 2015
$12.99
25% (67%/60%)
138,459 ±11,252
62,653 ±7,570
02:36 (01:24)
238
Omegalodon
Sep 20, 2013
$9.99
25% (67%)
33,718 ±5,553
18,652 ±4,130
02:36 (01:21)
239
Mutant Storm: Reloaded
Mar 21, 2012
$4.99
N/A (N/A)
27,022 ±4,971
3,587 ±1,811
01:29 (00:32)
240
Slybots: Frantic Zone
Jan 18, 2016
$6.99
N/A (N/A/65%)
2,391 ±1,479
1,913 ±1,322
01:19 (02:25)
241
H-Hour: World's Elite
May 19, 2015
$9.99
24% (66%)
11,239 ±3,206
10,522 ±3,102
10:25 (01:54)
242
Amigdala
Mar 28, 2016
$5.99
N/A (N/A)
22,957 ±4,582
16,739 ±3,913
03:51 (03:39)
243
Hare In The Hat
Apr 1, 2015
$1.99
24% (66%)
40,892 ±6,115
27,740 ±5,037
04:52 (04:05)
244
Signal Ops
Nov 18, 2013
$9.99
24% (66%/61%)
12,674 ±3,405
7,413 ±2,604
01:48 (01:20)
245
Rush Bros.
May 24, 2013
$9.99
24% (66%)
178,394 ±12,771
116,458 ±10,320
02:26 (01:20)
246
The Masterplan
Jun 4, 2015
$19.99
24% (66%/68%)
89,675 ±9,056
39,935 ±6,043
04:24 (02:39)
247
POP: Methodology Experiment One
Dec 10, 2014
$3.99
22% (65%)
7,174 ±2,561
5,022 ±2,143
06:47 (02:00)
248
ENYO Arcade
Nov 9, 2015
$4.99
N/A (N/A)
3,348 ±1,750
1,913 ±1,322
01:48 (02:24)
249
A City Sleeps
Oct 16, 2014
$9.99
N/A (N/A)
21,044 ±4,387
10,761 ±3,137
04:46 (02:27)
250
Herolike
Sep 28, 2016
$7.99
N/A (N/A)
3,587 ±1,811
2,152 ±1,403
02:36 (02:02)
251
Mindless Running
Feb 18, 2016
$1.99
21% (64%)
67,436 ±7,853
56,914 ±7,215
04:01 (03:25)
252
Curses 'N Chaos
Aug 18, 2015
$9.99
N/A (N/A)
48,544 ±6,663
11,478 ±3,240
02:41 (02:36)
253
Oscura: Lost Light
Feb 24, 2015
$6.99
N/A (N/A/66%)
32,761 ±5,474
12,435 ±3,372
04:41 (01:44)
254
Rabbit Hole 3D: Steam Edition
Apr 25, 2014
$2.99
21% (64%)
71,023 ±8,059
41,609 ±6,169
02:01 (01:03)
255
Montague's Mount
Nov 19, 2013
$9.99
21% (64%/39%)
69,827 ±7,991
28,218 ±5,080
02:54 (01:24)
256
Zack Zero
Apr 29, 2013
$2.99
21% (64%)
86,806 ±8,910
50,218 ±6,777
02:52 (00:55)
257
Painters Guild
Sep 1, 2015
$9.99
21% (64%)
13,870 ±3,562
10,522 ±3,102
04:19 (02:40)
258
Ukrainian Ninja
Dec 23, 2014
$1.99
N/A (N/A)
11,239 ±3,206
8,131 ±2,727
03:03 (01:38)
259
ZRoll
Apr 17, 2017
$0.99
N/A (N/A)
27,500 ±5,015
25,109 ±4,792
03:24 (03:28)
260
Party of Sin
Dec 13, 2012
$9.99
N/A (N/A)
85,371 ±8,836
44,479 ±6,378
02:44 (01:24)
261
Supreme: Pizza Empire
Jan 9, 2015
$9.99
17% (61%)
6,217 ±2,384
4,065 ±1,928
02:05 (02:13)
262
Sumo Revise
Jun 25, 2015
$4.99
N/A (N/A)
53,327 ±6,984
40,414 ±6,080
04:19 (04:07)
263
The Deer God
Feb 27, 2015
$14.99
17% (60%/59%)
46,153 ±6,497
33,240 ±5,514
04:09 (04:48)
264
Nanobots
Mar 15, 2016
$3.99
N/A (N/A)
6,217 ±2,384
4,065 ±1,928
02:02 (02:28)
265
World of Diving
Aug 26, 2014
$19.99
17% (60%)
20,087 ±4,286
18,413 ±4,104
02:32 (01:20)
266
Arson and Plunder: Unleashed
Sep 25, 2015
$6.99
N/A (N/A)
19,609 ±4,235
8,848 ±2,845
03:37 (03:20)
267
Disillusions Manga Horror
Jan 16, 2015
$0.99
16% (59%)
31,327 ±5,353
20,566 ±4,337
02:32 (02:14)
268
Super Trench Attack 2
Nov 6, 2015
$6.99
15% (58%)
14,109 ±3,592
8,848 ±2,845
05:18 (03:52)
269
Starship Annihilator
Sep 2, 2016
$0.99
N/A (N/A)
9,565 ±2,958
6,696 ±2,474
03:19 (03:03)
270
Crystal Picnic
Nov 2, 2015
$1.99
N/A (N/A)
3,826 ±1,870
2,152 ±1,403
02:10 (01:37)
271
BIT.TRIP CORE
Oct 2, 2012
$9.99
14% (57%)
57,392 ±7,245
29,174 ±5,165
02:02 (00:41)
272
SparkDimension
Oct 4, 2016
$9.99
N/A (N/A)
5,978 ±2,338
3,587 ±1,811
07:00 (07:40)
273
Starship Traveller
Mar 11, 2015
$4.99
N/A (N/A)
20,566 ±4,337
10,044 ±3,031
03:58 (02:56)
274
Heldric - The legend of the shoemaker
Apr 17, 2014
$8.99
N/A (N/A)
2,870 ±1,620
2,152 ±1,403
02:03 (02:36)
275
Exodus
Jul 11, 2014
$0.99
N/A (N/A)
2,156 ±1,723
719 ±994
06:22 (06:13)
276
SOL: Exodus
Jan 25, 2012
$7.99
N/A (N/A/57%)
63,131 ±7,598
23,196 ±4,606
01:26 (00:59)
277
Shroud of the Avatar: Forsaken Virtues
Nov 24, 2014
$39.99
12% (54%)
38,979 ±5,971
34,435 ±5,612
36:19 (05:16)
278
Deathwave
Jun 9, 2016
$4.99
N/A (N/A)
7,174 ±2,561
3,587 ±1,811
02:18 (02:40)
279
Aircraft War X
Aug 5, 2016
$2.99
11% (53%)
93,741 ±9,259
77,719 ±8,431
04:16 (03:24)
280
Nightfall: Escape
Jun 28, 2016
$9.99
N/A (N/A)
13,870 ±3,562
6,935 ±2,518
04:27 (04:47)
281
Machine Hunt
Feb 6, 2017
$2.99
10% (51%)
11,478 ±3,240
6,696 ±2,474
01:49 (01:49)
282
Timber and Stone
Oct 20, 2015
$12.99
9% (50%)
25,109 ±4,792
21,283 ±4,412
19:02 (05:23)
283
Team Indie
Oct 8, 2014
$12.99
N/A (N/A)
76,045 ±8,339
12,913 ±3,436
02:27 (02:00)
284
The Falling Sun
Apr 7, 2015
$4.99
9% (50%)
76,762 ±8,379
55,001 ±7,092
04:00 (03:23)
285
Final Rush
Nov 21, 2014
$4.99
8% (48%)
12,913 ±3,436
8,370 ±2,767
03:39 (03:51)
286
Vernon's Legacy
Sep 23, 2016
$11.99
N/A (N/A)
11,478 ±3,240
6,696 ±2,474
03:16 (01:56)
287
Montas
Mar 24, 2014
$9.99
7% (47%)
35,153 ±5,670
3,826 ±1,870
01:11 (01:17)
288
TownCraft
Feb 25, 2015
$9.99
N/A (N/A)
19,370 ±4,209
11,239 ±3,206
05:12 (02:31)
289
Star Horizon
May 28, 2015
$4.99
N/A (N/A)
9,087 ±2,883
6,696 ±2,474
05:48 (02:31)
290
Blaster Shooter GunGuy!
Aug 10, 2015
$1.99
7% (46%)
110,002 ±10,030
82,980 ±8,711
03:22 (03:23)
291
Vitrum
Apr 22, 2014
$4.99
N/A (N/A)
24,870 ±4,769
12,913 ±3,436
04:17 (01:17)
292
Maia
Dec 3, 2013
$24.99
6% (45%)
33,479 ±5,533
27,500 ±5,015
02:13 (00:53)
293
The Gleam: VR Escape the Room
Oct 14, 2016
$3.99
N/A (N/A)
7,174 ±2,561
4,544 ±2,038
01:52 (02:13)
294
Scribble Space
Jun 1, 2015
$1.99
6% (45%)
16,261 ±3,856
10,044 ±3,031
03:31 (02:25)
295
It Comes Around - A Kinetic Novel
Sep 29, 2016
$2.99
N/A (N/A)
7,174 ±2,561
3,826 ±1,870
03:36 (03:01)
296
PERFECT ANGLE: The puzzle game based on optical illusions
Dec 22, 2015
$9.99
N/A (N/A)
66,001 ±7,769
52,370 ±6,921
04:39 (04:04)
297
AdvertCity
Jun 5, 2015
$19.99
N/A (N/A)
12,913 ±3,436
7,174 ±2,561
06:02 (04:24)
298
A-Men
Jan 24, 2014
$9.99
N/A (N/A)
11,478 ±3,240
6,457 ±2,430
07:54 (04:01)
299
Star Drifter
Jun 1, 2016
$0.49
5% (42%)
115,263 ±10,267
78,914 ±8,495
03:46 (03:30)
300
The Undying Plague
Apr 10, 2015
$0.99
5% (41%)
16,739 ±3,913
9,805 ±2,994
05:34 (03:38)
301
Neon Hardcorps
May 30, 2016
$0.49
N/A (N/A)
160,459 ±12,113
93,741 ±9,259
03:26 (03:30)
302
Call Of The Mighty Warriors
Jun 2, 2016
$1.99
N/A (N/A)
13,631 ±3,531
10,522 ±3,102
06:53 (06:40)
303
Doodle Kingdom
Jun 9, 2016
$4.99
N/A (N/A)
5,978 ±2,338
4,783 ±2,091
03:17 (02:53)
304
Sleengster
Dec 2, 2016
$1.99
N/A (N/A)
47,349 ±6,581
24,870 ±4,769
02:57 (03:08)
305
Monument
Jun 5, 2015
$3.99
3% (37%)
9,087 ±2,883
6,457 ±2,430
05:06 (03:27)
306
Dark Night
Jan 11, 2016
$3.99
N/A (N/A)
23,674 ±4,653
1,196 ±1,045
00:53 (01:04)
307
Days Under Custody
Nov 23, 2015
$4.99
N/A (N/A)
20,566 ±4,337
10,044 ±3,031
05:06 (04:16)
308
Centauri Sector
Jun 23, 2015
$4.99
N/A (N/A)
15,783 ±3,799
6,935 ±2,518
06:44 (04:16)
309
Cube Land Arena
Mar 29, 2016
$1.99
N/A (N/A)
16,261 ±3,856
12,674 ±3,405
06:49 (06:38)
310
Karma
Jul 14, 2015
$0.99
N/A (N/A)
5,500 ±2,243
1,435 ±1,145
02:31 (03:24)
311
Uriel's Chasm
Sep 12, 2014
$4.99
3% (35%)
225,743 ±14,366
113,350 ±10,181
02:15 (01:22)
312
Inescapable
May 21, 2014
$4.99
N/A (N/A)
17,218 ±3,968
4,783 ±2,091
01:04 (01:03)
313
1... 2... 3... KICK IT! (Drop That Beat Like an Ugly Baby)
$9.99
2% (33%)
96,849 ±9,411
72,219 ±8,127
02:00 (00:42)
314
Imagine Me
Dec 9, 2014
$2.99
N/A (N/A)
58,588 ±7,320
30,131 ±5,249
01:31 (01:17)
315
Wake
$4.99
2% (33%)
49,740 ±6,745
29,174 ±5,165
03:49 (02:30)
316
Bad Hotel
Oct 16, 2013
$4.99
N/A (N/A)
100,915 ±9,607
43,044 ±6,274
01:48 (01:16)
317
Moonstone Tavern - A Fantasy Tavern Sim!
May 13, 2016
$7.99
2% (31%)
12,435 ±3,372
6,935 ±2,518
03:57 (03:32)
318
City Z
Apr 29, 2016
$1.99
N/A (N/A)
6,696 ±2,474
4,065 ±1,928
05:03 (03:42)
319
Stranded
May 20, 2014
$4.99
2% (30%)
22,239 ±4,510
12,435 ±3,372
01:18 (00:46)
320
Godus
Free
2% (29%)
306,092 ±16,727
278,831 ±15,965
21:35 (06:57)
321
Time Of Silence
Dec 6, 2016
$0.99
N/A (N/A)
23,196 ±4,606
18,652 ±4,130
03:04 (03:26)
322
One Late Night: Deadline
Dec 22, 2014
$9.99
1% (27%)
9,805 ±2,994
3,109 ±1,686
02:18 (01:53)
323
Bell Ringer
Mar 18, 2016
$6.99
N/A (N/A)
128,176 ±10,826
72,697 ±8,154
04:12 (04:01)
324
A.I. Invasion
Sep 30, 2015
$9.99
N/A (N/A)
9,805 ±2,994
5,500 ±2,243
06:57 (04:15)
325
Final Slam 2
Jun 12, 2014
$3.99
N/A (N/A)
47,588 ±6,597
33,957 ±5,573
02:04 (01:21)
326
March of Industry: Very Capitalist Factory Simulator Entertainments
Oct 7, 2015
$9.99
1% (22%)
4,783 ±2,091
4,304 ±1,984
04:51 (03:28)
327
Dream Factory
Nov 2, 2015
$9.99
N/A (N/A)
8,131 ±2,727
4,783 ±2,091
03:13 (03:02)
328
Race To Mars
Mar 7, 2014
$19.99
0% (13%)
7,652 ±2,645
7,174 ±2,561
03:52 (01:09)