Advent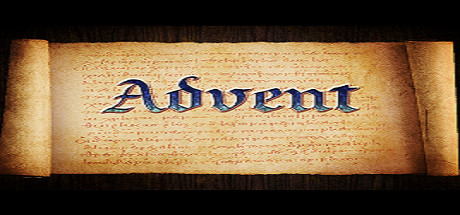 Store | Hub | SteamDB
Developer: Omega Games Publisher: Omega Games
Genre: RPG
Languages: English
Tags: RPG (25), JRPG (13), Indie (12), Turn-Based (12), RPGMaker (11)
Category: Single-player
Release date: May 15, 2015
Free
Owners: 6,614 ± 2,489
Followers: 159
YouTube stats: 2,571 views and 105 comments for videos uploaded last week, 14 new videos uploaded yesterday.

Steam Spy is still in beta, so expect major bugs.
Peak daily concurrent players:
CCU data courtesy of SteamDB. Used with permission.
Hourly concurrent players:
YouTube:
The views data is based on top 50 videos uploaded last week. Actual number of views might be more than the number shown.

The displayed number of videos uploaded yesterday is limited to 50, so if there were more videos uploaded, the number will still show 50.

If the game has commonly used word as its name (like "FEAR" or "Volume") its number of Youtube views might be wrong.
Games similar to this one:
#
Game
Release date

Price

Score rank
(Userscore / Metascore)

Owners

Players

Playtime (Median)

1
DungeonRift
Jul 1, 2015
$9.99
N/A (N/A)
10,044 ±3,068
2,695 ±1,589
00:16 (00:21)
2
Bernie Needs Love
Aug 21, 2015
$2.99
N/A (N/A)
8,819 ±2,875
490 ±677
00:05 (00:03)
3
The Incredible Baron
May 27, 2016
$4.99
N/A (N/A)
6,614 ±2,489
2,695 ±1,589
02:24 (03:13)
4
A Wizard's Lizard: Soul Thief
Apr 5, 2016
$9.99
N/A (N/A)
1,715 ±1,267
1,225 ±1,071
04:51 (07:20)
5
Endless Night - Alpha
Dec 5, 2016
Free
N/A (N/A)
8,574 ±2,834
3,920 ±1,916
00:50 (00:13)
6
Cursed Castilla (Maldita Castilla EX)
Oct 20, 2016
$11.99
89% (94%)
5,145 ±2,195
3,675 ±1,855
02:06 (01:26)
7
Void Pyramid
Dec 5, 2016
Free
N/A (N/A)
5,389 ±2,247
1,470 ±1,173
02:05 (01:08)
8
Tumbleweed Express
May 31, 2016
$4.99
86% (93%)
2,695 ±1,589
2,205 ±1,437
00:57 (00:37)
9
Super Cane Magic ZERO
Aug 26, 2015
$19.99
86% (93%)
4,165 ±1,975
4,165 ±1,975
03:25 (02:54)
10
Collision Course
Jan 7, 2017
$9.99
72% (89%)
1,158 ±1,308
1,158 ±1,308
02:48 (03:48)
11
Cowbots and Aliens
Nov 7, 2016
$19.99
72% (89%)
2,450 ±1,515
1,960 ±1,355
52:22 (01:25)
12
1001 Spikes
Jun 3, 2014
$14.99
66% (87%/80%)
92,846 ±9,327
36,747 ±5,868
04:01 (00:46)
13
Craft Keep VR
Apr 21, 2017
$11.24
N/A (N/A)
1,470 ±1,173
1,225 ±1,071
01:36 (01:35)
14
PlanetFate
Jun 6, 2016
$4.99
N/A (N/A)
1,225 ±1,071
1,225 ±1,071
00:08 (00:09)
15
Edolie
Feb 27, 2015
$9.99
N/A (N/A)
2,450 ±1,515
245 ±479
00:09 (00:03)
16
INFERNO CLIMBER
Sep 8, 2016
$29.99
N/A (N/A)
1,960 ±1,355
1,470 ±1,173
02:04 (02:01)
17
POLYWAR
Dec 30, 2016
$4.99
41% (77%)
29,152 ±5,226
490 ±677
00:14 (00:09)
18
Overpower
Apr 20, 2016
$8.99
N/A (N/A)
2,695 ±1,589
980 ±958
00:50 (01:00)
19
Ahros: One Warrior Chronicle
Sep 29, 2016
$19.99
N/A (N/A)
2,518 ±2,847
839 ±1,643
00:33 (00:33)
20
VRZ Torment
Jun 8, 2016
$9.99
34% (73%)
6,614 ±2,489
5,879 ±2,347
00:49 (00:30)
21
Moorhuhn: Tiger and Chicken
Sep 24, 2014
$4.99
N/A (N/A)
6,369 ±2,443
490 ±677
03:08 (02:05)
22
CDF Starfighter VR
Apr 5, 2016
$14.99
29% (70%)
2,940 ±1,659
2,695 ±1,589
00:59 (00:56)
23
MIGHT
Jul 13, 2016
Free
N/A (N/A)
6,614 ±2,489
1,470 ±1,173
01:05 (00:08)
24
StoryMode - A Game About Crafting
Sep 7, 2015
$4.99
N/A (N/A)
5,389 ±2,247
980 ±958
00:07 (00:08)
25
Cally's Trials
Jun 14, 2016
$6.99
N/A (N/A)
18,618 ±4,177
2,695 ±1,589
00:39 (00:31)
26
Quarantine
Feb 9, 2017
$14.99
21% (64%)
5,879 ±2,347
4,655 ±2,088
01:24 (01:26)
27
8DAYS - PEACE IS OUR BUSINESS
Jul 22, 2016
$3.99
N/A (N/A/64%)
1,158 ±1,308
772 ±1,068
04:10 (03:26)
28
Sol Trader
Jun 6, 2016
$19.99
N/A (N/A)
2,695 ±1,589
2,205 ±1,437
01:46 (02:22)
29
Top Hat
Jul 31, 2014
$9.99
N/A (N/A)
16,413 ±3,922
3,185 ±1,727
00:21 (00:24)
30
Malevolence: The Sword of Ahkranox
May 9, 2014
$19.99
N/A (N/A)
3,430 ±1,792
3,185 ±1,727
39:53 (04:22)
31
Clans
Mar 13, 2014
$0.74
16% (60%)
22,538 ±4,595
4,655 ±2,088
00:40 (00:12)
32
FRONTIERS
Dec 15, 2014
$11.99
16% (59%)
50,220 ±6,860
12,494 ±3,421
01:13 (00:33)
33
BOMB: Who let the dogfight?
Jul 29, 2015
$7.99
16% (59%)
2,316 ±1,850
1,930 ±1,689
02:33 (04:52)
34
One Tower
Nov 10, 2016
Free
15% (58%)
29,642 ±5,270
6,124 ±2,395
01:00 (00:37)
35
Yohjo Simulator
Nov 17, 2015
$4.99
15% (58%)
2,940 ±1,659
2,205 ±1,437
00:44 (00:50)
36
Continue?9876543210
Jan 3, 2014
$9.99
12% (55%/62%)
19,598 ±4,285
9,309 ±2,953
00:55 (00:23)
37
Clumsy Moose Season
Mar 2, 2016
$0.99
N/A (N/A)
3,675 ±1,855
490 ±677
00:56 (00:37)
38
Stained
Jul 10, 2014
$1.99
N/A (N/A)
1,715 ±1,267
490 ±677
01:10 (00:46)
39
Realm of Perpetual Guilds
May 18, 2015
Free
N/A (N/A)
5,389 ±2,247
245 ±479
00:01 (00:00)
40
FranknJohn
Mar 4, 2015
$14.99
N/A (N/A)
6,614 ±2,489
245 ±479
00:11 (00:03)
41
Star Nomad
Dec 29, 2014
$1.99
N/A (N/A)
6,859 ±2,535
3,185 ±1,727
01:38 (01:13)
42
XLR
Apr 5, 2016
$4.99
N/A (N/A)
6,124 ±2,395
2,450 ±1,515
00:35 (00:56)
43
Of Love And Sorrow
Aug 8, 2016
$4.99
N/A (N/A)
5,634 ±2,298
245 ±479
00:02 (00:00)
44
Gun Brothers
Aug 18, 2016
$0.99
N/A (N/A)
1,930 ±1,689
386 ±755
00:07 (00:03)
45
Barter Empire
Feb 6, 2015
$4.99
N/A (N/A)
6,124 ±2,395
1,225 ±1,071
01:44 (01:45)
46
Coldfire Keep
May 9, 2014
$4.99
N/A (N/A)
29,152 ±5,226
3,920 ±1,916
01:32 (00:29)
47
Corona MotorSport
Mar 13, 2015
$9.99
N/A (N/A)
2,695 ±1,589
980 ±958
00:17 (00:16)
48
Snow Light
Oct 24, 2014
$9.99
N/A (N/A)
7,594 ±2,667
490 ±677
00:27 (00:16)
49
CubeZ
Dec 1, 2014
$7.99
N/A (N/A)
6,614 ±2,489
1,225 ±1,071
00:15 (00:20)
50
At the Mountains of Madness
Mar 25, 2016
$19.99
N/A (N/A)
1,470 ±1,173
735 ±829
12:01 (09:47)
51
The Legend of Candlewind: Nights & Candles
Feb 12, 2015
$9.99
N/A (N/A)
14,699 ±3,711
735 ±829
00:06 (00:05)