Cooking Dash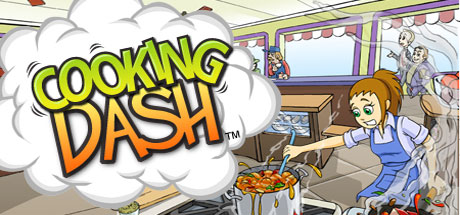 Store | Hub | SteamDB | Site
Developer: Aliasworlds Entertainment Publisher: PlayFirst
Genre: Simulation
Languages: English
Tags: Casual (11)
Category: Single-player
Release date: Aug 12, 2009
Price: $9.99
Owners: 0..30,000
Followers: 352
Peak concurrent players yesterday: 8
YouTube stats: 469 views and 59 comments for videos uploaded last week, 1 new videos uploaded yesterday.

Steam Spy is still in beta, so expect major bugs.
Owners data:
Audience in 2 weeks:
Total audience:
Peak daily concurrent players:
CCU data courtesy of SteamDB. Used with permission.
Hourly concurrent players:
YouTube:
The views data is based on top 50 videos uploaded last week. Actual number of views might be more than the number shown.

The displayed number of videos uploaded yesterday is limited to 50, so if there were more videos uploaded, the number will still show 50.

If the game has commonly used word as its name (like "FEAR" or "Volume") its number of Youtube views might be wrong.
Games similar to this one:
#
Game
Release date

Price

Score rank
(Userscore / Metascore)

1
Wave Mechanics
Aug 3, 2015
$0.99
N/A (N/A)
2
Flowers -Le volume sur printemps-
Aug 17, 2016
$19.99
97% (97%)
3
Micron
Jul 23, 2014
$4.99
91% (95%)
4
Bad Sector HDD
Oct 14, 2016
$0.99
N/A (N/A)
5
Persian Nights: Sands of Wonders
Jun 29, 2017
$9.99
N/A (N/A)
6
New York Mysteries: High Voltage
Jan 12, 2016
$6.99
80% (92%)
7
Delicious - Emily's New Beginning
Nov 24, 2016
$12.99
N/A (N/A)
8
Color Assembler
Jun 3, 2015
$7.99
N/A (N/A)
9
Rainbow Hero
Mar 19, 2015
$1.99
N/A (N/A)
10
Beautiful Japanese Scenery - Animated Jigsaws
Sep 15, 2016
$9.99
56% (85%)
11
Fuego!
Nov 16, 2015
$4.99
N/A (N/A)
12
Brink of Consciousness: The Lonely Hearts Murders
Nov 24, 2014
$9.99
N/A (N/A)
13
BasketBelle
Dec 9, 2014
$4.99
48% (82%)
14
Rigor Mortis
Mar 28, 2017
$2.99
N/A (N/A)
15
Radial-G : Racing Revolved
Mar 28, 2016
$9.99
43% (80%)
16
Tile Rider
Jun 4, 2015
$3.99
N/A (N/A)
17
Shu's Garden
Aug 11, 2015
$4.99
N/A (N/A)
18
Fragments of Him
May 3, 2016
$9.99
N/A (N/A/69%)
19
Clouds & Sheep 2
Oct 24, 2016
$9.99
N/A (N/A)
20
Zombie Solitaire
Jul 3, 2014
$8.99
N/A (N/A)
21
Football Mogul 2014
May 28, 2015
$4.99
N/A (N/A)
22
Chess Ultra
Jun 21, 2017
$12.99
N/A (N/A)
23
Chime Sharp
Jul 19, 2016
$9.99
N/A (N/A/85%)
24
FullBlast
Jan 28, 2016
$5.99
N/A (N/A)
25
Constructor
May 26, 2017
$29.99
N/A (N/A)
26
Void 21
Apr 4, 2016
$4.99
N/A (N/A)
27
Farming 6-in-1 bundle
Jun 2, 2016
$5.99
N/A (N/A)
28
Perfect Angle VR - Zen edition
Jun 9, 2016
$9.99
N/A (N/A)
29
Franchise Hockey Manager 2
Sep 28, 2015
$19.99
19% (64%/79%)
30
Aerofly FS 1 Flight Simulator
Oct 17, 2012
$9.99
18% (63%)
31
Ropeway Simulator 2014
Dec 9, 2014
$9.99
N/A (N/A)
32
Ghost Files: The Face of Guilt
May 18, 2017
$9.99
N/A (N/A)
33
Deadlands Noir - That Old Time Religion
Jul 3, 2015
$0.99
N/A (N/A)
34
Jane Angel: Templar Mystery
Sep 17, 2014
$4.99
N/A (N/A)
35
Car Mechanic Manager
Sep 23, 2015
$4.99
N/A (N/A)
36
DinerTown Tycoon
Sep 30, 2009
$9.99
N/A (N/A)
37
Street Arena
Jul 10, 2015
$6.99
N/A (N/A)
38
STATIC: Investigator Training
Apr 14, 2015
$1.59
N/A (N/A)
39
Pure Pool
Jul 31, 2014
$9.99
7% (49%/68%)
40
300 Dwarves
Jun 5, 2014
$6.99
7% (49%)
41
Music Wars Empire
Jun 1, 2016
$14.99
5% (43%)
42
D Series OFF ROAD Driving Simulation
May 19, 2015
$7.99
N/A (N/A)
43
Redneck Racers
Apr 28, 2014
$1.99
N/A (N/A)
44
The Terminal 2
Aug 8, 2014
$4.99
1% (25%)
45
Victorian Admirals
Feb 11, 2014
$19.99
N/A (N/A)
46
Black Viper: Sophia's Fate
Oct 16, 2014
$9.99
N/A (N/A)