Gon' E-Choo!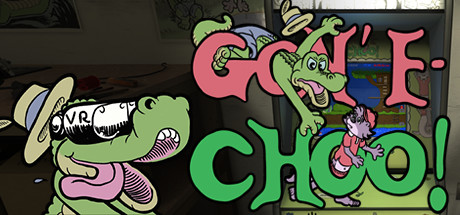 Store | Hub | SteamDB | Site
Developer: Marc Ellis Publisher: Marc Ellis
Genre: Action, Indie, Simulation
Languages: English
Tags: Simulation (25), Indie (24), Action (23), Arcade (8), Platformer (5), Retro (5)
Category: Single-player, Steam Achievements, Full controller support, Steam Trading Cards, VR Support, Steam Leaderboards
Release date: Nov 25, 2015 (previously in Early Access)
Price: $1.99
Score rank: 64% Userscore: 87% Old userscore: 82%
Owners: 12,904 ± 3,204
Players in the last 2 weeks: 619 ± 1,212 (4.8%)
Players total: 8,325 ± 2,573 (64.52%)
Followers: 299
Peak concurrent players yesterday: 2
Playtime in the last 2 weeks: 02:04 (average) 02:04 (median)
Playtime total: 02:45 (average) 03:26 (median)

Steam Spy is still in beta, so expect major bugs.
Peak daily concurrent players:
CCU data courtesy of SteamDB. Used with permission.
Hourly concurrent players:
YouTube:
The views data is based on top 50 videos uploaded last week. Actual number of views might be more than the number shown.

The displayed number of videos uploaded yesterday is limited to 50, so if there were more videos uploaded, the number will still show 50.

If the game has commonly used word as its name (like "FEAR" or "Volume") its number of Youtube views might be wrong.
Games similar to this one:
#
Game
Release date

Price

Score rank
(Userscore / Metascore)

Owners

Players

Playtime (Median)

1
7 Wonders: Ancient Alien Makeover
Oct 24, 2012
$9.99
N/A (N/A)
21,020 ±4,089
7,909 ±2,508
29:25 (08:38)
2
Grim Legends 2: Song of the Dark Swan
Mar 26, 2015
$9.99
94% (96%)
75,132 ±7,731
43,706 ±5,896
04:41 (03:40)
3
KNIGHTS
May 30, 2016
$0.49
91% (95%)
15,817 ±3,547
11,239 ±2,990
03:05 (02:01)
4
Insaniquarium Deluxe
Aug 30, 2006
$4.99
91% (95%)
96,152 ±8,745
72,843 ±7,612
07:21 (02:19)
5
House of 1,000 Doors: Family Secrets Collector's Edition
Apr 7, 2014
$8.99
91% (95%)
44,538 ±5,952
28,305 ±4,745
05:33 (03:50)
6
Weird Park Trilogy
Jun 9, 2015
$11.99
N/A (N/A)
12,487 ±3,152
3,746 ±1,726
10:21 (14:07)
7
Chime
Sep 6, 2010
$4.99
91% (95%)
114,675 ±9,550
87,203 ±8,328
05:15 (01:41)
8
Darkarta: A Broken Heart's Quest Collector's Edition
Mar 8, 2017
$9.99
N/A (N/A)
2,081 ±1,286
1,873 ±1,220
04:05 (05:36)
9
Marine Park Empire
Sep 3, 2015
$6.99
N/A (N/A/58%)
5,203 ±2,034
1,041 ±909
10:03 (11:25)
10
Portal of Evil: Stolen Runes Collector's Edition
May 26, 2015
$6.99
N/A (N/A)
41,000 ±5,711
6,036 ±2,191
04:19 (04:54)
11
Iron Impact
May 27, 2016
$3.99
N/A (N/A)
32,467 ±5,082
21,228 ±4,109
03:16 (03:30)
12
Razortron 2000
Oct 12, 2016
$0.98
85% (93%)
17,482 ±3,729
8,533 ±2,605
03:41 (03:18)
13
Kalimba
Apr 22, 2015
$9.99
85% (93%/81%)
7,076 ±2,372
5,827 ±2,153
05:32 (03:45)
14
Enigmatis 3: The Shadow of Karkhala
Aug 11, 2016
$9.99
85% (93%)
23,518 ±4,325
15,609 ±3,524
05:07 (04:39)
15
House of 1000 Doors: The Palm of Zoroaster Collector's Edition
Jul 8, 2014
$8.99
81% (92%)
31,843 ±5,033
18,523 ±3,838
03:39 (03:02)
16
Endless Fables: The Minotaur's Curse
Dec 15, 2016
$9.99
N/A (N/A)
4,371 ±1,864
2,706 ±1,467
04:11 (04:37)
17
Chef Solitaire: USA
Jan 15, 2016
$2.99
N/A (N/A)
9,574 ±2,759
7,076 ±2,372
09:11 (06:54)
18
Goosebumps: The Game
Oct 13, 2015
$9.99
81% (92%)
16,650 ±3,639
4,579 ±1,908
02:03 (01:37)
19
The Secret Order 3: Ancient Times
Mar 10, 2016
$9.99
81% (92%)
20,188 ±4,007
9,365 ±2,729
05:38 (04:40)
20
Pool Nation
Oct 18, 2013
$9.99
78% (91%)
237,259 ±13,735
172,117 ±11,699
05:56 (03:24)
21
Riptide GP2
Mar 7, 2014
$6.99
78% (91%)
33,091 ±5,131
23,518 ±4,325
02:47 (02:02)
22
Bejeweled Twist
Nov 18, 2008
$4.99
78% (91%/78%)
32,259 ±5,066
15,817 ±3,547
38:06 (01:55)
23
Zen of Sudoku
Dec 14, 2006
$4.99
78% (91%)
7,492 ±2,441
5,411 ±2,074
46:37 (03:28)
24
MacGuffin's Curse
Apr 19, 2012
$9.99
N/A (N/A/73%)
44,538 ±5,952
26,015 ±4,549
04:38 (02:12)
25
Artemis Spaceship Bridge Simulator
Sep 16, 2013
$6.99
74% (90%)
68,472 ±7,380
52,863 ±6,485
04:00 (02:01)
26
All My Gods
Oct 13, 2015
$3.99
N/A (N/A)
4,371 ±1,864
1,457 ±1,076
05:31 (08:49)
27
Rescue Team 5
Nov 18, 2015
$3.99
N/A (N/A)
17,274 ±3,707
11,239 ±2,990
04:53 (03:26)
28
Evo Explores
May 16, 2016
$3.99
74% (90%)
13,112 ±3,229
4,579 ±1,908
01:11 (01:06)
29
Sacra Terra: Angelic Night
Jul 2, 2015
$2.99
70% (89%)
22,269 ±4,209
14,152 ±3,355
05:03 (03:45)
30
Fine Sweeper
May 25, 2015
$3.99
67% (88%)
43,289 ±5,868
21,437 ±4,129
03:20 (01:46)
31
Infinite Air with Mark McMorris
Oct 24, 2016
$29.99
67% (88%)
2,706 ±1,467
2,497 ±1,409
19:16 (23:07)
32
12 Labours of Hercules III: Girl Power
Aug 7, 2015
$2.99
67% (88%)
94,695 ±8,679
74,508 ±7,698
05:34 (03:24)
33
Sid Meier's Colonization (Classic)
Oct 9, 2014
$6.99
67% (88%)
43,081 ±5,854
23,726 ±4,344
28:13 (06:55)
34
Mind Snares: Alice's Journey
Apr 23, 2015
$9.99
64% (87%)
48,284 ±6,197
25,807 ±4,531
04:08 (03:32)
35
Envoy
Mar 17, 2016
$4.99
N/A (N/A)
25,807 ±4,531
17,482 ±3,729
04:20 (04:21)
36
Dracula: Love Kills
Oct 29, 2013
$9.99
N/A (N/A)
25,599 ±4,513
5,619 ±2,114
05:57 (06:33)
37
Christmas Adventure: Candy Storm
Apr 1, 2016
$1.99
64% (87%)
6,660 ±2,301
4,371 ±1,864
02:07 (02:36)
38
Hexoscope
Aug 10, 2016
$2.99
N/A (N/A)
21,645 ±4,149
18,315 ±3,817
03:46 (03:26)
39
Tales of the Orient: The Rising Sun
Feb 27, 2015
$9.99
N/A (N/A)
64,101 ±7,141
47,452 ±6,144
04:27 (04:05)
40
4 Elements
Jul 12, 2010
$0.79
61% (86%)
45,162 ±5,994
31,426 ±5,000
08:06 (06:26)
41
Brink of Consciousness: Dorian Gray Syndrome Collector's Edition
Jul 18, 2014
$8.99
58% (85%)
34,340 ±5,226
8,949 ±2,668
03:51 (03:44)
42
Vertigo Void
Oct 30, 2015
$4.99
N/A (N/A)
4,995 ±1,993
3,330 ±1,627
02:54 (03:39)
43
Dead Man's Draw
Feb 6, 2014
$6.99
58% (85%)
20,812 ±4,069
11,863 ±3,072
09:15 (04:31)
44
Teddy Floppy Ear - Kayaking
Jan 16, 2015
$4.99
58% (85%)
97,609 ±8,811
58,690 ±6,833
04:22 (03:23)
45
Joe Danger
Jun 24, 2013
$14.99
58% (85%)
22,477 ±4,228
17,690 ±3,751
02:01 (01:14)
46
Evochron Legacy
Jan 18, 2016
$24.99
58% (85%)
10,406 ±2,877
9,782 ±2,789
13:22 (03:51)
47
Poker Night 2
Apr 26, 2013
$4.99
58% (85%/75%)
715,106 ±23,831
546,320 ±20,834
07:16 (03:39)
48
Cross Set
Nov 17, 2015
$2.99
55% (84%)
9,365 ±2,729
6,244 ±2,228
17:10 (09:00)
49
Alex Hunter - Lord of the Mind Platinum Edition
Dec 3, 2013
$6.99
55% (84%)
26,223 ±4,567
18,107 ±3,795
04:47 (03:46)
50
The Dope Game
May 30, 2016
$1.99
55% (84%)
5,619 ±2,114
4,787 ±1,951
07:15 (02:01)
51
Karate Master 2 Knock Down Blow
Mar 20, 2015
$9.99
53% (83%)
17,482 ±3,729
15,609 ±3,524
04:19 (02:41)
52
Copoka
Feb 15, 2017
$4.99
N/A (N/A)
7,076 ±2,372
2,497 ±1,409
01:58 (01:57)
53
Legend of Merchant
Dec 16, 2016
$1.99
50% (82%)
18,107 ±3,795
16,442 ±3,616
03:01 (02:03)
54
Fox & Flock
Jun 9, 2015
$1.99
50% (82%)
10,822 ±2,934
5,619 ±2,114
03:59 (03:33)
55
Brick Rigs
Nov 7, 2016
$14.99
48% (81%)
19,147 ±3,903
18,731 ±3,860
09:18 (02:01)
56
Left in the Dark: No One on Board
Oct 2, 2014
$9.99
48% (81%)
64,310 ±7,152
33,924 ±5,195
03:23 (03:01)
57
Car Mechanic Simulator 2014
Jan 24, 2014
$6.99
48% (81%)
449,959 ±18,910
314,056 ±15,801
05:05 (01:53)
58
Evochron Mercenary
Jan 16, 2012
$19.99
46% (80%/70%)
98,233 ±8,839
89,909 ±8,457
07:44 (01:51)
59
Pickers
Feb 22, 2012
$9.99
46% (80%)
23,518 ±4,325
8,741 ±2,637
07:26 (04:38)
60
Awe
Oct 9, 2015
$0.49
46% (80%)
14,569 ±3,404
11,030 ±2,962
05:06 (01:35)
61
Domestic Dog
Apr 10, 2015
$2.99
46% (80%)
29,761 ±4,866
23,934 ±4,363
01:50 (01:13)
62
Crazy Fun - FootRock
Oct 14, 2016
$0.99
N/A (N/A)
19,355 ±3,924
16,650 ±3,639
03:32 (03:30)
63
SEASON OF MYSTERY: The Cherry Blossom Murders
Feb 3, 2010
$4.99
44% (79%)
47,660 ±6,157
18,731 ±3,860
02:58 (02:51)
64
Tea Party Simulator 2015™
Apr 23, 2015
$9.99
42% (78%)
126,746 ±10,040
95,112 ±8,698
03:52 (04:07)
65
Dracula's Legacy
Oct 22, 2015
$2.99
42% (78%)
80,959 ±8,025
62,228 ±7,036
03:35 (03:03)
66
Governor of Poker 2
Oct 11, 2010
$7.99
40% (77%)
16,442 ±3,616
11,447 ±3,017
12:23 (04:59)
67
Questerium: Sinister Trinity HD Collector's Edition
Jan 15, 2015
$6.99
40% (77%)
6,036 ±2,191
4,371 ±1,864
09:02 (08:08)
68
Colours of Magic: Aqua Teeter
Apr 25, 2016
$0.99
N/A (N/A)
11,655 ±3,045
7,492 ±2,441
03:10 (02:36)
69
The First Spark
Jul 11, 2016
$3.99
40% (77%)
48,284 ±6,197
33,924 ±5,195
03:25 (03:37)
70
Season Match 3 - Curse of the Witch Crow
Oct 30, 2014
$4.99
40% (77%)
6,660 ±2,301
4,787 ±1,951
11:57 (14:26)
71
Funk of Titans
Jul 24, 2015
$6.99
N/A (N/A)
10,406 ±2,877
5,619 ±2,114
03:23 (02:58)
72
The Happy Hereafter
Jun 5, 2014
$3.99
38% (76%)
16,025 ±3,570
12,904 ±3,204
03:49 (03:22)
73
The Secret Order 4: Beyond Time
Sep 22, 2016
$9.99
N/A (N/A)
10,198 ±2,848
6,244 ±2,228
06:44 (03:38)
74
GemBreak
Jun 14, 2016
$4
38% (76%)
17,482 ±3,729
14,777 ±3,428
03:54 (03:43)
75
The Spatials
Mar 30, 2015
$4.99
36% (75%)
26,015 ±4,549
23,102 ±4,287
10:33 (03:39)
76
The Last Photon
Apr 15, 2016
$3.99
36% (75%)
103,437 ±9,070
74,716 ±7,709
04:19 (04:18)
77
Jump To Die!!
Feb 9, 2017
$3.99
N/A (N/A)
3,330 ±1,627
2,081 ±1,286
01:51 (02:32)
78
GooCubelets: The Void
Aug 1, 2016
$1.99
36% (75%)
50,157 ±6,316
35,173 ±5,289
03:54 (04:00)
79
The Dreamatorium of Dr. Magnus 2
Sep 9, 2015
$7.99
N/A (N/A)
8,117 ±2,541
4,579 ±1,908
03:47 (03:19)
80
Akin
Jun 6, 2016
$2.99
N/A (N/A)
14,777 ±3,428
11,239 ±2,990
03:24 (03:41)
81
Marooners
Sep 15, 2016
$12.99
36% (75%)
9,365 ±2,729
8,117 ±2,541
02:04 (02:10)
82
Inbetween Land
Feb 19, 2015
$6.99
N/A (N/A)
8,533 ±2,605
4,995 ±1,993
02:51 (03:00)
83
Fairy Tale Mysteries 2: The Beanstalk
Oct 8, 2015
$9.99
34% (74%)
28,721 ±4,780
17,482 ±3,729
04:32 (04:07)
84
Doodle God
Sep 24, 2015
$5.99
34% (74%)
52,239 ±6,446
32,467 ±5,082
03:32 (02:55)
85
Season Match
Sep 15, 2014
$3.99
34% (74%)
7,492 ±2,441
4,787 ±1,951
47:18 (05:16)
86
The Secret Order 2: Masked Intent
Nov 5, 2015
$3.49
34% (74%)
33,299 ±5,147
15,401 ±3,500
03:57 (03:36)
87
7 Wonders of the Ancient World
Feb 18, 2014
$6.99
N/A (N/A)
6,868 ±2,337
3,538 ±1,677
03:13 (02:17)
88
Coffin Dodgers
Jul 8, 2015
$10.99
32% (73%)
56,817 ±6,723
40,584 ±5,682
03:12 (02:33)
89
Demon Hunter 2: New Chapter
Jul 21, 2016
$9.99
N/A (N/A)
12,279 ±3,125
6,452 ±2,265
03:19 (03:21)
90
Video blogger Story
Jun 13, 2016
$6.99
31% (72%)
17,898 ±3,773
15,817 ±3,547
03:32 (02:52)
91
The Oil Blue: Steam Legacy Edition
Aug 6, 2015
$4.99
28% (70%)
25,807 ±4,531
18,939 ±3,881
03:59 (03:20)
92
Sky Valley
Aug 4, 2016
$0.49
N/A (N/A)
8,533 ±2,605
4,995 ±1,993
02:44 (03:07)
93
Gravity Badgers
Nov 28, 2013
$4.99
28% (70%)
98,442 ±8,849
59,107 ±6,857
02:46 (01:32)
94
Townsmen
Nov 30, 2016
$11.99
26% (69%)
9,782 ±2,789
7,076 ±2,372
04:27 (01:38)
95
Demon Hunter: Chronicles from Beyond
Dec 4, 2014
$9.99
25% (68%)
41,624 ±5,754
22,269 ±4,209
04:22 (03:40)
96
Russian VR Coasters
Jul 27, 2016
$5.75
N/A (N/A)
1,041 ±909
1,041 ±909
09:02 (07:58)
97
Citalis
Nov 3, 2016
$1.99
25% (68%)
11,447 ±3,017
9,157 ±2,699
03:07 (02:34)
98
Death Tractor
Oct 29, 2015
$3.99
N/A (N/A)
9,157 ±2,699
5,827 ±2,153
03:48 (04:38)
99
Night Mysteries: The Amphora Prisoner
Feb 26, 2015
$2.99
N/A (N/A)
13,112 ±3,229
8,325 ±2,573
03:00 (03:48)
100
TransOcean: The Shipping Company
Sep 23, 2014
$19.99
24% (67%)
145,061 ±10,741
91,157 ±8,515
30:20 (07:49)
101
School Bus Fun
Jul 3, 2014
$5.99
N/A (N/A)
19,980 ±3,987
12,071 ±3,099
04:52 (04:36)
102
Unending Galaxy
Feb 19, 2016
$9.99
22% (66%)
2,914 ±1,522
2,706 ±1,467
07:52 (10:40)
103
Hidden Object Bundle 5 in 1
Feb 26, 2015
$9.99
N/A (N/A)
19,772 ±3,966
12,695 ±3,178
07:12 (03:13)
104
Stop Online - Battle of Words
Jan 15, 2016
$4.99
N/A (N/A)
18,731 ±3,860
13,320 ±3,255
03:48 (04:18)
105
Iron Front: Digital War Edition
May 25, 2012
$14.99
20% (64%/55%)
88,452 ±8,388
79,919 ±7,973
14:14 (03:21)
106
Trench Run
Apr 7, 2016
$7.99
N/A (N/A)
12,904 ±3,204
2,081 ±1,286
01:08 (01:58)
107
Carp Fishing Simulator
Apr 28, 2015
$12.99
19% (63%)
7,701 ±2,475
3,330 ±1,627
05:54 (02:51)
108
Al Emmo's Postcards from Anozira
Jun 2, 2015
$4.99
N/A (N/A)
5,619 ±2,114
3,954 ±1,773
02:44 (03:27)
109
Queen's Quest: Tower of Darkness
Sep 10, 2015
$9.99
18% (62%)
23,310 ±4,306
14,360 ±3,380
03:32 (03:31)
110
Agent Walker: Secret Journey
Sep 1, 2016
$9.99
N/A (N/A)
5,619 ±2,114
2,914 ±1,522
03:20 (03:17)
111
Snik
Sep 4, 2015
$0.5
N/A (N/A)
11,655 ±3,045
7,284 ±2,407
04:42 (04:35)
112
The Clockwork Man
Aug 10, 2011
$6.99
15% (59%)
9,157 ±2,699
7,284 ±2,407
03:16 (02:47)
113
Puzzle Kingdoms
Apr 27, 2009
$14.99
15% (59%)
108,015 ±9,269
36,629 ±5,398
10:55 (02:10)
114
Megapolis
Jun 15, 2016
$3.99
N/A (N/A)
12,487 ±3,152
7,492 ±2,441
04:33 (03:35)
115
Color Syndrome
Aug 1, 2016
$0.99
N/A (N/A)
15,193 ±3,476
9,782 ±2,789
04:46 (04:13)
116
Space Station Alpha
Feb 27, 2015
$5.99
N/A (N/A)
17,066 ±3,684
3,122 ±1,576
03:48 (02:57)
117
Space Legends: At the Edge of the Universe
Nov 24, 2014
$9.99
N/A (N/A)
13,736 ±3,305
3,122 ±1,576
02:14 (04:05)
118
Ant War: Domination
Oct 2, 2015
$2.99
13% (56%)
20,188 ±4,007
14,569 ±3,404
03:10 (02:02)
119
Evil Pumpkin: The Lost Halloween
Jul 11, 2014
$9.99
N/A (N/A)
16,025 ±3,570
9,990 ±2,819
05:38 (04:31)
120
Shred! Downhill Mountain Biking
Jul 8, 2015
$5.99
13% (56%)
4,371 ±1,864
2,289 ±1,349
02:33 (03:13)
121
Earth Space Colonies
Jul 1, 2016
$14.99
11% (54%)
8,117 ±2,541
6,452 ±2,265
06:34 (01:48)
122
Dark Heritage: Guardians of Hope
Sep 24, 2015
$9.99
N/A (N/A)
23,934 ±4,363
12,695 ±3,178
04:20 (03:48)
123
Democracy 2
Oct 11, 2012
$19.99
10% (52%)
45,579 ±6,021
32,675 ±5,098
03:21 (02:07)
124
The Tomorrow War
Apr 3, 2014
$2.99
N/A (N/A)
50,157 ±6,316
16,025 ±3,570
02:23 (01:52)
125
ZombieRush
May 4, 2016
Free
N/A (N/A)
22,061 ±4,189
14,569 ±3,404
02:50 (03:26)
126
Guild Commander
Jan 23, 2015
$4.99
8% (49%)
3,538 ±1,677
2,706 ±1,467
02:42 (02:51)
127
Idol Hands
Feb 18, 2015
$4.99
7% (47%)
12,071 ±3,099
7,076 ±2,372
03:45 (03:15)
128
Post Master
Mar 7, 2014
$4.99
7% (46%)
79,294 ±7,942
46,411 ±6,076
02:28 (01:35)
129
Time Mysteries: Inheritance - Remastered
Feb 26, 2015
$9.99
6% (45%)
59,939 ±6,905
37,046 ±5,428
04:16 (03:29)
130
Farming World
May 2, 2014
$4.99
5% (42%)
62,228 ±7,036
36,213 ±5,367
03:08 (02:26)
131
Organ Biker
Jun 1, 2015
$0.99
N/A (N/A)
13,320 ±3,255
9,157 ±2,699
03:18 (03:08)
132
Wild Season
Dec 7, 2015
$16.99
4% (40%)
6,868 ±2,337
3,122 ±1,576
09:44 (08:44)
133
Tapocalypse
Dec 16, 2016
$2.99
N/A (N/A)
7,076 ±2,372
4,787 ±1,951
03:33 (04:07)
134
15 Days
Apr 1, 2015
$9.99
2% (33%/63%)
10,822 ±2,934
4,371 ±1,864
03:30 (01:26)
135
Tales From The Dragon Mountain: The Strix
Feb 20, 2014
$4.99
N/A (N/A)
16,858 ±3,662
3,746 ±1,726
01:22 (01:34)
136
Flight Simulator: VR
Dec 15, 2016
$9.99
N/A (N/A)
6,036 ±2,191
4,787 ±1,951
03:05 (03:34)
137
Movie Studio Boss: The Sequel
Dec 17, 2014
$9.99
N/A (N/A)
9,157 ±2,699
7,076 ±2,372
02:57 (01:19)
138
Chronicles of the Witches and Warlocks
Nov 18, 2015
$5.99
N/A (N/A)
14,777 ±3,428
11,030 ±2,962
04:14 (04:30)
139
Spacebase DF-9
Oct 27, 2014
$9.99
1% (20%/49%)
180,858 ±11,993
118,005 ±9,688
08:03 (03:26)
140
Pole Position 2012
Apr 26, 2012
$5.99
0% (10%)
29,345 ±4,831
12,904 ±3,204
05:32 (02:07)
141
Game Tycoon 1.5
Feb 11, 2014
$2.99
0% (10%)
82,000 ±8,076
54,528 ±6,586
03:01 (02:57)
142
Midnight Carnival
Nov 22, 2016
$0.99
N/A (N/A)
71,802 ±7,557
43,497 ±5,882
03:29 (03:29)