: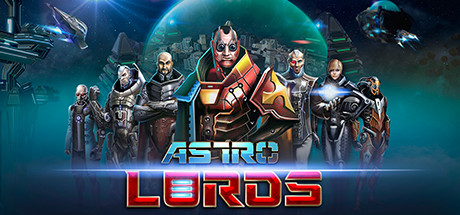 Store | Hub | SteamDB | Site
Developer: Aratog LLC Publisher: Tartezal Holdings Ltd.
Genre: Free to Play, Indie, Massively Multiplayer, Strategy
Languages: Russian, English
Tags: Free to Play (58), Strategy (47), Indie (39), Massively Multiplayer (31), Space (13)
Category: Single-player, Multi-player, MMO, Co-op, Cross-Platform Multiplayer, Steam Achievements, Steam Trading Cards, Stats, Steam Leaderboards, Commentary available
Release date: Sep 29, 2015
Free
Score rank: 24% Userscore: 67% Old userscore: 67%
Owners: 97,896 ± 9,955
Players total: 30,956 ± 5,598 (31.62%)
Followers: 1,342
Peak concurrent players yesterday: 3
Playtime total: 02:11 (average) 00:10 (median)

Steam Spy is still in beta, so expect major bugs.
Peak daily concurrent players:
CCU data courtesy of SteamDB. Used with permission.
Hourly concurrent players:
YouTube:
The views data is based on top 50 videos uploaded last week. Actual number of views might be more than the number shown.

The displayed number of videos uploaded yesterday is limited to 50, so if there were more videos uploaded, the number will still show 50.

If the game has commonly used word as its name (like "FEAR" or "Volume") its number of Youtube views might be wrong.
Games similar to this one:
#
Game
Release date

Price

Score rank
(Userscore / Metascore)

Owners

Players

Playtime (Median)

1
Trick & Treat
Sep 26, 2016
Free
95% (96%)
198,703 ±14,181
129,382 ±11,444
01:23 (00:34)
2
Sounds of Her Love
Mar 9, 2017
Free
82% (92%)
36,513 ±6,080
20,373 ±4,541
01:24 (00:43)
3
Sigils of Elohim
Oct 13, 2014
Free
82% (92%)
256,383 ±16,108
128,324 ±11,397
01:29 (00:22)
4
Fausts Alptraum
Apr 8, 2017
Free
78% (91%)
60,061 ±7,798
38,894 ±6,275
01:39 (00:21)
5
System Shock: Enhanced Edition
Oct 22, 2015
$9.99
78% (91%/85%)
177,272 ±13,395
53,446 ±7,356
02:59 (01:22)
6
Half Minute Hero: Super Mega Neo Climax Ultimate Boy
Sep 27, 2012
$9.99
74% (90%/75%)
449,530 ±21,325
259,293 ±16,199
02:36 (00:46)
7
Trick and Treat - Visual Novel
Dec 30, 2016
Free
71% (89%)
223,310 ±15,033
154,518 ±12,506
08:58 (00:18)
8
Missing Translation
Sep 24, 2015
Free
68% (88%)
425,717 ±20,753
282,841 ±16,918
00:55 (00:22)
9
Gothic 1
Mar 15, 2001
$19.99
59% (85%/81%)
410,900 ±20,389
205,053 ±14,406
05:53 (00:18)
10
The Bellows
Sep 13, 2016
Free
59% (85%)
84,403 ±9,243
40,481 ±6,402
00:47 (00:12)
11
Apotheon Arena
Dec 8, 2015
Free
49% (81%)
320,148 ±17,999
235,745 ±15,446
01:04 (00:12)
12
DED
Mar 3, 2017
Free
47% (80%)
43,921 ±6,668
31,486 ±5,646
00:26 (00:08)
13
CAYNE
Jan 24, 2017
Free
47% (80%/75%)
166,424 ±12,979
74,877 ±8,706
01:48 (00:34)
14
The Bard's Tale
Dec 11, 2009
$9.99
47% (80%/70%)
420,954 ±20,637
138,642 ±11,846
06:22 (00:54)
15
Fingerbones
Aug 3, 2015
Free
45% (79%)
287,868 ±17,068
160,074 ±12,729
00:24 (00:17)
16
Ragnarok Online
Oct 31, 2013
Free
43% (78%/79%)
547,161 ±23,525
232,041 ±15,324
10:08 (00:21)
17
Surgeon Simulator VR: Meet The Medic
Apr 5, 2016
Free
37% (75%)
315,914 ±17,879
193,941 ±14,010
00:19 (00:03)
18
The Banner Saga: Factions
Feb 25, 2013
Free
35% (74%/67%)
489,217 ±22,246
130,440 ±11,491
04:45 (00:30)
19
LoveBeat
Jan 13, 2016
Free
33% (73%)
202,672 ±14,322
119,592 ±11,003
17:03 (00:30)
20
Dragon Saga
Dec 22, 2015
Free
30% (71%/65%)
342,108 ±18,605
215,637 ±14,773
06:10 (00:17)
21
Riding Club Championships
Sep 27, 2016
Free
24% (67%)
105,040 ±10,312
78,317 ±8,904
05:52 (00:27)
22
Winning Putt: Golf Online
Oct 25, 2016
Free
22% (65%)
149,490 ±12,301
92,605 ±9,682
19:45 (00:48)
23
Soccer Manager
Feb 9, 2016
Free
22% (65%)
195,528 ±14,068
137,584 ±11,801
06:09 (00:15)
24
Solarium
Jul 27, 2017
Free
21% (64%)
67,205 ±8,248
51,329 ±7,209
00:16 (00:06)
25
Trimmer Tycoon
Nov 4, 2016
Free
21% (64%)
181,241 ±13,544
154,518 ±12,506
00:27 (00:11)
26
Requiem: Rise of the Reaver
Mar 4, 2015
Free
20% (63%)
277,549 ±16,759
114,036 ±10,744
05:06 (00:32)
27
Pool Nation FX Lite
Dec 7, 2015
Free
20% (63%)
600,343 ±24,641
297,129 ±17,340
01:12 (00:14)
28
Champions of Regnum
Feb 27, 2013
Free
17% (61%)
454,292 ±21,438
98,955 ±10,009
10:36 (00:40)
29
Emporea: Realms of War and Magic
Jun 8, 2016
Free
17% (61%)
150,813 ±12,355
87,578 ±9,416
07:40 (00:18)
30
Angeldust
Nov 18, 2016
Free
16% (60%)
260,881 ±16,248
211,668 ±14,637
01:13 (00:18)
31
The Flaws of Gravity
May 5, 2017
Free
16% (60%)
35,190 ±5,969
22,754 ±4,799
00:43 (00:15)
32
Lost Saga NA
Nov 25, 2014
Free
16% (60%)
300,039 ±17,425
142,876 ±12,026
15:07 (00:20)
33
Affected Zone Tactics
Nov 17, 2015
Free
14% (58%)
80,963 ±9,053
28,046 ±5,328
23:28 (00:34)
34
Elemental Heroes
Mar 3, 2016
Free
12% (55%)
89,165 ±9,501
38,100 ±6,211
06:07 (00:24)
35
WITHIN
Jun 16, 2016
Free
8% (49%)
51,594 ±7,227
15,346 ±3,941
03:27 (00:24)
36
CrimeCraft: GangWars
Aug 22, 2011
Free
8% (48%/68%)
940,334 ±30,828
383,913 ±19,709
02:47 (00:04)
37
Anno Online
Jul 1, 2015
Free
7% (47%)
479,428 ±22,022
331,789 ±18,323
14:46 (00:18)
38
Jackpot Poker by PokerStars
Mar 20, 2017
Free
7% (47%)
49,213 ±7,058
39,423 ±6,317
10:50 (00:39)
39
Zone4
Nov 20, 2016
N/A
N/A (N/A)
171,186 ±13,163
101,336 ±10,128
11:34 (00:19)