: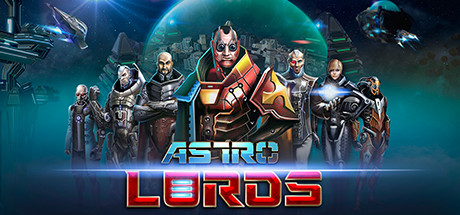 Store | Hub | SteamDB | Site
Developer: Aratog LLC Publisher: Tartezal Holdings Ltd.
Genre: Free to Play, Indie, Massively Multiplayer, Strategy
Languages: Russian
Tags: Free to Play (58), Strategy (47), Indie (39), Massively Multiplayer (31), Space (13)
Category: Single-player, Multi-player, MMO, Co-op, Cross-Platform Multiplayer, Steam Achievements, Steam Trading Cards, Stats, Steam Leaderboards, Commentary available
Release date: Sep 29, 2015
Free
Score rank: 24% Userscore: 67% Old userscore: 67%
Owners: 79,754 ± 7,737
Players in the last 2 weeks: 583 ± 1,141 (0.73%)
Players total: 18,465 ± 3,723 (23.15%)
Followers: 1,334
Peak concurrent players yesterday: 8
Playtime in the last 2 weeks: 00:27 (average) 00:27 (median)
Playtime total: 04:47 (average) 00:08 (median)

Steam Spy is still in beta, so expect major bugs.
Peak daily concurrent players:
CCU data courtesy of SteamDB. Used with permission.
Hourly concurrent players:
YouTube:
The views data is based on top 50 videos uploaded last week. Actual number of views might be more than the number shown.

The displayed number of videos uploaded yesterday is limited to 50, so if there were more videos uploaded, the number will still show 50.

If the game has commonly used word as its name (like "FEAR" or "Volume") its number of Youtube views might be wrong.
Games similar to this one:
#
Game
Release date

Price

Score rank
(Userscore / Metascore)

Owners

Players

Playtime (Median)

1
The Lonesome Fog
Mar 24, 2016
$4.99
N/A (N/A)
6,286 ±2,172
982 ±858
00:33 (00:27)
2
DYSTORIA
Feb 20, 2017
$9.99
N/A (N/A/72%)
982 ±858
786 ±768
02:11 (02:03)
3
Inherit the Earth: Quest for the Orb
Nov 26, 2014
$5.99
N/A (N/A)
9,429 ±2,660
1,375 ±1,016
03:23 (02:44)
4
Kenney Game Assets
May 8, 2015
$9.99
N/A (N/A)
3,143 ±1,536
3,143 ±1,536
29:20 (06:00)
5
V
Jul 15, 2017
Free
92% (95%)
78,968 ±7,699
60,896 ±6,761
00:22 (00:08)
6
Dragon Age: Origins Awakening
Mar 16, 2010
$9.99
89% (94%/82%)
152,044 ±10,682
57,164 ±6,550
00:18 (00:01)
7
Blocks by Google
Jul 6, 2017
Free
89% (94%)
28,484 ±4,624
12,769 ±3,096
01:36 (00:11)
8
1982
Jun 28, 2017
Free
89% (94%)
56,378 ±6,505
40,466 ±5,511
00:53 (00:07)
9
Clean'Em Up
Aug 18, 2016
Free
N/A (N/A)
27,109 ±4,511
4,125 ±1,759
00:30 (00:11)
10
Marmoset Hexels 2
Feb 15, 2016
$38
89% (94%)
29,662 ±4,718
13,554 ±3,190
06:22 (00:38)
11
Inner Voices
May 10, 2017
$9.99
N/A (N/A)
1,179 ±940
393 ±543
02:39 (01:45)
12
Lydia
Jun 2, 2017
$5.99
N/A (N/A)
786 ±768
393 ±543
01:08 (00:45)
13
Saucer-Like
Apr 5, 2017
$5.99
N/A (N/A)
1,179 ±940
393 ±543
00:47 (00:31)
14
The Plan
Feb 14, 2014
Free
81% (92%)
665,142 ±22,329
399,950 ±17,320
00:15 (00:07)
15
The Knobbly Crook: Chapter I - The Horse You Sailed In On
Jun 9, 2015
Free
74% (90%)
91,541 ±8,289
18,662 ±3,743
00:27 (00:09)
16
Pink Heaven
Nov 3, 2015
Free
74% (90%)
137,311 ±10,151
63,253 ±6,890
00:47 (00:10)
17
Getsuei Gakuen -kou-
Nov 3, 2015
$24.99
N/A (N/A)
2,947 ±1,487
786 ±768
18:57 (15:47)
18
SWARMRIDERS
Jun 15, 2016
Free
74% (90%)
61,289 ±6,782
23,573 ±4,206
00:12 (00:03)
19
Thread Studio
Sep 29, 2016
Free
N/A (N/A)
16,304 ±3,498
1,964 ±1,214
00:39 (00:09)
20
SYNCH
Apr 10, 2017
Free
N/A (N/A)
4,715 ±1,881
1,572 ±1,086
00:06 (00:02)
21
Sepia Tears
Jan 8, 2016
Free
71% (89%)
127,096 ±9,766
52,646 ±6,286
01:04 (00:12)
22
Totemori
Feb 10, 2017
Free
71% (89%)
45,574 ±5,849
35,555 ±5,166
00:19 (00:08)
23
Mirt. Tales of the Cold Land. Chapter one
May 29, 2017
Free
71% (89%)
12,965 ±3,119
6,090 ±2,138
00:42 (00:05)
24
3DMark 11
Oct 2, 2012
$19.99
N/A (N/A)
26,912 ±4,494
24,162 ±4,259
01:57 (00:12)
25
Jacob Jones and the Bigfoot Mystery : Episode 2
Sep 23, 2014
$3.99
N/A (N/A)
3,339 ±1,583
589 ±665
02:55 (02:54)
26
CAGE
Nov 14, 2016
Free
N/A (N/A)
15,126 ±3,369
8,250 ±2,488
00:12 (00:10)
27
A Girls Fabric Face
Mar 10, 2017
$2.99
N/A (N/A)
4,911 ±1,920
393 ±543
01:15 (00:32)
28
panGEMic
Dec 28, 2016
Free
N/A (N/A)
5,893 ±2,103
4,125 ±1,759
00:13 (00:06)
29
Empires Mod
Jul 28, 2008
Free
61% (86%)
101,166 ±8,714
101,166 ±8,714
17:08 (01:11)
30
The Abbey of Crime Extensum
May 19, 2016
Free
58% (85%)
55,985 ±6,482
18,465 ±3,723
00:35 (00:08)
31
The Orphan Dreams
Apr 27, 2016
$3.99
N/A (N/A)
10,608 ±2,822
196 ±384
00:46 (00:15)
32
Trapped With the Dolls VR
Apr 23, 2017
Free
N/A (N/A)
8,447 ±2,518
3,732 ±1,673
00:13 (00:05)
33
The Secret of Tremendous Corporation
Oct 12, 2015
Free
53% (83%)
94,684 ±8,430
24,358 ±4,276
00:51 (00:08)
34
VR Gallery
Aug 11, 2016
Free
N/A (N/A)
23,573 ±4,206
2,357 ±1,330
00:05 (00:05)
35
Blink the Bulb
Jan 2, 2017
Free
N/A (N/A)
3,929 ±1,717
2,554 ±1,384
01:16 (01:32)
36
Mainland
May 8, 2015
Free
53% (83%)
103,130 ±8,798
33,002 ±4,977
00:22 (00:08)
37
Rising Angels: Hope
Mar 18, 2016
$14.99
N/A (N/A)
1,179 ±940
393 ±543
02:35 (01:43)
38
Ultimate Tic-Tac-Toe
Apr 28, 2015
Free
51% (82%)
250,852 ±13,719
128,667 ±9,827
06:11 (00:12)
39
Ley Lines
Dec 5, 2016
Free
51% (82%)
15,912 ±3,456
7,661 ±2,398
00:18 (00:11)
40
Plenty: Skyhearth
Oct 20, 2016
Free
N/A (N/A)
25,144 ±4,344
8,643 ±2,547
00:10 (00:05)
41
MSI Electric City
Aug 9, 2016
Free
49% (81%)
57,753 ±6,584
24,358 ±4,276
00:12 (00:05)
42
Happy Maze
Dec 21, 2016
$1.99
N/A (N/A)
1,964 ±1,214
786 ±768
01:15 (01:34)
43
Comedy Quest
Sep 2, 2015
Free
49% (81%)
86,237 ±8,045
23,573 ±4,206
00:57 (00:13)
44
The Storm Guard: Darkness is Coming
Aug 25, 2016
$19.99
46% (80%)
2,750 ±1,436
2,750 ±1,436
18:16 (13:17)
45
Dev Guy
May 20, 2015
Free
46% (80%)
257,531 ±13,900
128,667 ±9,827
00:33 (00:14)
46
How To Make Your Grandpa Happy
Oct 25, 2016
Free
N/A (N/A)
11,197 ±2,899
1,964 ±1,214
00:47 (00:05)
47
Absent
Aug 31, 2015
Free
46% (80%)
88,594 ±8,154
26,323 ±4,445
01:03 (00:08)
48
Realities
Apr 5, 2016
Free
46% (80%)
154,990 ±10,785
67,771 ±7,132
01:41 (00:12)
49
MyDream
Feb 20, 2015
Free
44% (79%)
17,876 ±3,663
5,697 ±2,068
00:18 (00:08)
50
Wailing Heights
Apr 27, 2016
$9.99
N/A (N/A/70%)
1,964 ±1,214
589 ±665
04:43 (04:36)
51
Rising Angels: Reborn
Sep 12, 2014
Free
44% (79%)
178,366 ±11,569
57,949 ±6,595
01:20 (00:09)
52
Treehouse Basketball
Feb 15, 2017
Free
N/A (N/A)
6,090 ±2,138
3,143 ±1,536
00:19 (00:06)
53
Renoir
Nov 16, 2016
$9.99
N/A (N/A)
2,357 ±1,330
589 ±665
00:15 (00:13)
54
Reflection of a Fallen Feather
Mar 31, 2017
Free
N/A (N/A)
4,911 ±1,920
1,964 ±1,214
00:07 (00:10)
55
IKEA VR Experience
Apr 4, 2016
Free
37% (75%)
170,509 ±11,312
88,005 ±8,127
00:25 (00:04)
56
Planet in the Shadows
Apr 15, 2016
$3.99
N/A (N/A)
3,536 ±1,629
393 ±543
01:47 (01:10)
57
Comicado
Jan 21, 2014
$9.99
N/A (N/A)
1,768 ±1,152
1,768 ±1,152
22:07 (30:54)
58
Chasing Styx
Mar 31, 2017
Free
N/A (N/A)
7,268 ±2,335
3,929 ±1,717
00:41 (00:13)
59
Sub Rosa [Alpha 25]
$19.99
33% (73%)
9,626 ±2,688
9,626 ±2,688
12:14 (06:34)
60
Empathy: Path of Whispers
May 16, 2017
$19.99
N/A (N/A/57%)
589 ±665
196 ±384
07:44 (02:34)
61
Call of Cthulhu: Prisoner of Ice
Nov 4, 2015
$5.99
N/A (N/A)
2,554 ±1,384
589 ±665
01:10 (00:54)
62
GameLooper
Jan 21, 2016
Free
30% (71%)
169,527 ±11,279
108,434 ±9,021
00:48 (00:05)
63
Into The Unknown
Nov 9, 2016
Free
N/A (N/A)
18,269 ±3,703
9,233 ±2,632
00:18 (00:09)
64
Bitardia Cards: Memes of 2ch
May 19, 2016
Free
30% (71%)
47,145 ±5,949
15,912 ±3,456
00:50 (00:09)
65
The Rabbit Hole
May 26, 2017
$3.99
N/A (N/A)
786 ±768
393 ±543
01:19 (00:51)
66
Detective Hunt - Crownston City PD
May 22, 2016
$4.99
N/A (N/A)
786 ±768
589 ±665
00:25 (00:23)
67
Invisible Apartment
Mar 2, 2015
Free
28% (70%)
174,045 ±11,428
66,396 ±7,059
00:33 (00:05)
68
Wrecked: Get Your Ship Together
Apr 13, 2017
Free
N/A (N/A)
7,465 ±2,367
4,125 ±1,759
00:16 (00:07)
69
Ghoul Kid
Apr 26, 2016
Free
27% (69%)
72,093 ±7,356
32,805 ±4,962
00:28 (00:06)
70
MultiVR.se
Jun 20, 2017
Free
N/A (N/A)
7,072 ±2,304
4,518 ±1,841
00:23 (00:13)
71
The Infinite Black
Oct 19, 2016
Free
23% (66%)
37,716 ±5,321
18,072 ±3,683
03:07 (00:09)
72
Trimmer Tycoon
Nov 4, 2016
Free
22% (65%)
162,259 ±11,035
139,472 ±10,231
00:26 (00:12)
73
The Spookening
Nov 1, 2016
Free
N/A (N/A)
13,161 ±3,143
3,732 ±1,673
00:40 (00:08)
74
The Divergent Series: Allegiant VR
Mar 17, 2016
Free
22% (65%)
80,147 ±7,756
21,608 ±4,027
01:09 (00:10)
75
Project "Fire"
Oct 1, 2016
Free
22% (65%)
22,198 ±4,082
4,518 ±1,841
00:36 (00:16)
76
VRMark
Nov 3, 2016
$19.99
N/A (N/A)
19,055 ±3,782
5,304 ±1,995
14:43 (00:10)
77
REALITY
Nov 30, 2016
Free
19% (63%)
13,947 ±3,235
6,482 ±2,206
00:16 (00:04)
78
The Morgue Fissure Between Worlds
Mar 30, 2017
$3.99
N/A (N/A)
4,322 ±1,801
393 ±543
00:14 (00:08)
79
Six Feet Under
Sep 20, 2016
Free
N/A (N/A)
18,072 ±3,683
1,768 ±1,152
00:12 (00:15)
80
To Burn in Memory
Jan 19, 2016
Free
19% (63%)
103,327 ±8,806
44,788 ±5,798
00:40 (00:02)
81
Beneath The Cherry Trees /
Oct 14, 2016
Free
18% (62%)
15,519 ±3,413
2,554 ±1,384
00:05 (00:03)
82
The NADI Project
Jun 1, 2016
Free
18% (62%)
73,468 ±7,426
36,145 ±5,209
00:27 (00:09)
83
Nyctophilia
Sep 23, 2015
Free
18% (62%)
110,399 ±9,103
40,859 ±5,538
00:36 (00:12)
84
Zombie Vikings: Stab-a-thon
Dec 22, 2016
Free
N/A (N/A)
15,322 ±3,391
11,001 ±2,873
00:17 (00:11)
85
Behind the Memory
Dec 19, 2016
$3.99
N/A (N/A)
982 ±858
589 ±665
00:44 (00:42)
86
RGBverse
Apr 7, 2017
Free
N/A (N/A)
3,536 ±1,629
1,572 ±1,086
00:05 (00:04)
87
KnightShift
Sep 27, 2013
$0.97
16% (60%)
805,203 ±24,563
97,237 ±8,543
05:05 (00:04)
88
The Grandfather
May 3, 2016
$1.99
N/A (N/A)
19,055 ±3,782
1,768 ±1,152
00:08 (00:05)
89
Flamel's miracle
Apr 4, 2017
$9.99
N/A (N/A)
1,179 ±940
786 ±768
02:22 (02:05)
90
Escape
Apr 20, 2015
Free
15% (59%)
153,222 ±10,723
72,682 ±7,386
00:15 (00:06)
91
Mosaico
Nov 26, 2013
$19.99
N/A (N/A)
1,572 ±1,086
1,375 ±1,016
22:05 (13:26)
92
Beyond Divinity
Oct 29, 2012
$5.99
14% (58%/73%)
398,771 ±17,294
56,378 ±6,505
03:16 (00:08)
93
Codename: Rogue Fleet
Jan 15, 2016
Free
14% (57%)
100,970 ±8,705
43,020 ±5,682
00:22 (00:08)
94
Rogue Harvest
Nov 5, 2015
$4.99
N/A (N/A)
10,411 ±2,795
3,143 ±1,536
03:39 (02:21)
95
Gods and Nemesis: of Ghosts from Dragons
Apr 1, 2017
Free
N/A (N/A)
3,732 ±1,673
1,572 ±1,086
00:10 (00:09)
96
One Manga Day
May 4, 2015
Free
14% (57%)
150,079 ±10,613
59,128 ±6,662
00:34 (00:09)
97
Amigo VR
Apr 13, 2017
Free
N/A (N/A)
6,679 ±2,239
2,947 ±1,487
00:11 (00:12)
98
Shadow Hunter
Apr 20, 2015
Free
13% (56%)
69,932 ±7,245
9,429 ±2,660
00:20 (00:09)
99
Curse of Mermos
Jun 23, 2015
Free
13% (56%)
156,758 ±10,846
71,700 ±7,336
05:23 (00:06)
100
One Way To Die: Steam Edition
Sep 1, 2015
Free
12% (55%)
158,526 ±10,907
43,806 ±5,734
00:21 (00:02)
101
Forgotten Myths CCG
Mar 21, 2016
Free
12% (55%)
54,021 ±6,368
14,733 ±3,325
02:51 (00:09)
102
Cylne
Mar 5, 2015
$8.99
N/A (N/A)
3,143 ±1,536
1,964 ±1,214
00:51 (00:32)
103
D.W.A.R.F.S.
Mar 20, 2014
$5.99
N/A (N/A)
7,268 ±2,335
786 ±768
01:22 (01:39)
104
Vinyl
Jul 1, 2016
Free
12% (54%)
58,539 ±6,629
22,787 ±4,136
00:27 (00:08)
105
After Life - Story of a Father
Nov 25, 2016
$5.99
N/A (N/A)
5,697 ±2,068
393 ±543
00:18 (00:08)
106
PooShooter: Toilet Invaders
Oct 3, 2016
Free
N/A (N/A)
18,858 ±3,762
3,536 ±1,629
00:14 (00:07)
107
Black Island
Oct 14, 2015
$2.99
N/A (N/A)
982 ±858
786 ±768
07:10 (08:36)
108
Eclipse --- Defending the motherland
May 26, 2016
Free
N/A (N/A)
70,325 ±7,265
27,698 ±4,560
00:26 (00:05)
109
Rustbucket Rumble
May 4, 2015
Free
10% (52%)
251,442 ±13,735
132,793 ±9,983
01:07 (00:09)
110
Uebergame
Oct 26, 2015
Free
10% (51%)
137,900 ±10,173
70,718 ±7,286
00:11 (00:05)
111
Fairy Tale About Father Frost, Ivan and Nastya
Apr 30, 2014
$2.99
N/A (N/A)
13,947 ±3,235
786 ±768
00:21 (00:26)
112
Valkyrie Blade VR
Apr 12, 2017
Free
9% (50%)
24,948 ±4,327
14,733 ±3,325
00:22 (00:12)
113
Tactical Craft Online
Feb 12, 2016
Free
8% (49%)
261,264 ±14,001
199,975 ±12,250
00:59 (00:09)
114
Clash of the Monsters
Apr 13, 2016
Free
8% (49%)
86,237 ±8,045
43,609 ±5,721
00:13 (00:05)
115
Regimental Chess
Apr 29, 2015
Free
7% (47%)
89,183 ±8,181
25,733 ±4,395
00:48 (00:04)
116
Rail Adventures - VR Tech Demo
Aug 25, 2016
Free
N/A (N/A)
41,449 ±5,578
17,679 ±3,643
00:10 (00:04)
117
Pilot Brothers 3: Back Side of the Earth
Jan 22, 2015
$4.99
N/A (N/A)
8,250 ±2,488
393 ±543
00:37 (00:24)
118
Thunderbird: The Legend Begins
Feb 10, 2017
$5.99
N/A (N/A)
1,164 ±1,138
291 ±569
00:24 (00:12)
119
The Journey Home
Aug 22, 2016
Free
N/A (N/A)
26,126 ±4,428
4,322 ±1,801
00:09 (00:08)
120
TDP5 Arena 3D
Mar 26, 2015
Free
6% (43%)
171,491 ±11,344
60,896 ±6,761
00:45 (00:12)
121
Bayou Island - Point and Click Adventure
Feb 28, 2017
$4.99
N/A (N/A)
7,072 ±2,304
196 ±384
00:01 (00:00)
122
BattleStick
May 6, 2016
Free
5% (41%)
278,943 ±14,466
226,494 ±13,036
00:45 (00:10)
123
IKEA VR Pancake Kitchen
May 29, 2017
Free
N/A (N/A)
23,573 ±4,206
6,875 ±2,271
00:13 (00:04)
124
Dungeon-Party
Mar 13, 2013
Free
4% (39%)
361,448 ±16,466
39,877 ±5,471
00:50 (00:12)
125
Alganon
May 19, 2015
Free
3% (36%)
110,792 ±9,119
27,305 ±4,527
03:42 (00:14)
126
Jurassic Survival
Aug 1, 2016
$8.99
N/A (N/A)
7,268 ±2,335
589 ±665
00:48 (00:32)
127
HIT
Feb 9, 2015
Free
3% (35%)
283,854 ±14,593
106,470 ±8,939
00:17 (00:04)
128
Escape From Darkmoor Manor
Dec 5, 2014
$3.99
N/A (N/A)
2,327 ±1,609
1,454 ±1,272
03:34 (00:55)
129
BattleSpace
Jan 7, 2015
Free
2% (31%)
122,774 ±9,599
32,020 ±4,902
00:24 (00:01)
130
Plastic Playground
Apr 18, 2016
Free
2% (31%)
78,576 ±7,680
31,823 ±4,887
00:10 (00:03)
131
Shadow of Kingdoms
Aug 11, 2015
Free
1% (27%)
84,469 ±7,962
23,769 ±4,224
13:34 (00:07)
132
Cypress Inheritance: The Beginning
Mar 10, 2014
$59.99
N/A (N/A)
786 ±768
196 ±384
00:19 (00:06)
133
Storm Riders
Apr 25, 2017
Free
0% (12%)
16,304 ±3,498
11,001 ±2,873
00:19 (00:07)
134
Alone K.W.
Feb 29, 2016
$0.99
N/A (N/A)
1,768 ±1,152
393 ±543
00:15 (00:06)