: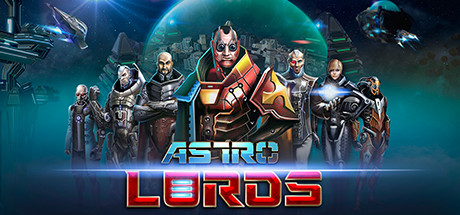 Store | Hub | SteamDB | Site
Developer: Aratog LLC Publisher: Tartezal Holdings Ltd.
Genre: Free to Play, Indie, Massively Multiplayer, Strategy
Languages: Russian, English
Tags: Free to Play (58), Strategy (47), Indie (39), Massively Multiplayer (31), Space (13)
Category: Single-player, Multi-player, MMO, Co-op, Cross-Platform Multiplayer, Steam Achievements, Steam Trading Cards, Stats, Steam Leaderboards, Commentary available
Release date: Sep 29, 2015
Free
Score rank: 24% Userscore: 67% Old userscore: 67%
Owners: 84,998 ± 8,810
Players in the last 2 weeks: 724 ± 1,417 (0.85%)
Players total: 17,907 ± 4,044 (21.07%)
Followers: 1,334
Peak concurrent players yesterday: 4
YouTube stats: 76,642,574 views and 923,128 comments for videos uploaded last week, over 50 new videos uploaded yesterday
Playtime in the last 2 weeks: 00:19 (average) 00:19 (median)
Playtime total: 06:26 (average) 00:09 (median)

Steam Spy is still in beta, so expect major bugs.
Peak daily concurrent players:
CCU data courtesy of SteamDB. Used with permission.
Hourly concurrent players:
YouTube:
The views data is based on top 50 videos uploaded last week. Actual number of views might be more than the number shown.

The displayed number of videos uploaded yesterday is limited to 50, so if there were more videos uploaded, the number will still show 50.

If the game has commonly used word as its name (like "FEAR" or "Volume") its number of Youtube views might be wrong.
Games similar to this one:
#
Game
Release date

Price

Score rank
(Userscore / Metascore)

Owners

Players

Playtime (Median)

1
Trick & Treat
Sep 26, 2016
Free
95% (96%)
173,578 ±12,589
110,546 ±10,047
01:17 (00:29)
2
System Shock: Enhanced Edition
Oct 22, 2015
$9.99
82% (92%/85%)
174,056 ±12,606
51,572 ±6,862
03:28 (01:35)
3
Sigils of Elohim
Oct 13, 2014
Free
82% (92%)
272,902 ±15,783
138,719 ±11,254
01:08 (00:23)
4
Sounds of Her Love
Mar 9, 2017
Free
82% (92%)
25,309 ±4,807
15,758 ±3,793
01:03 (00:28)
5
Half Minute Hero: Super Mega Neo Climax Ultimate Boy
Sep 27, 2012
$9.99
74% (90%/75%)
481,101 ±20,952
274,335 ±15,824
02:27 (00:49)
6
Fausts Alptraum
Apr 8, 2017
Free
74% (90%)
49,662 ±6,734
33,665 ±5,544
01:55 (00:23)
7
Trick and Treat - Visual Novel
Dec 30, 2016
Free
71% (89%)
212,019 ±13,912
149,225 ±11,672
00:55 (00:14)
8
Missing Translation
Sep 24, 2015
Free
68% (88%)
388,939 ±18,840
250,698 ±15,128
00:48 (00:24)
9
The Bellows
Sep 13, 2016
Free
56% (84%)
79,984 ±8,546
38,440 ±5,925
02:48 (00:11)
10
Gothic 1
Mar 15, 2001
$19.99
56% (84%/81%)
411,622 ±19,381
211,780 ±13,905
05:46 (00:16)
11
CAYNE
Jan 24, 2017
Free
49% (81%/75%)
160,446 ±12,103
73,777 ±8,208
01:24 (00:29)
12
Apotheon Arena
Dec 8, 2015
Free
47% (80%)
319,938 ±17,088
222,763 ±14,260
01:15 (00:14)
13
The Bard's Tale
Dec 11, 2009
$9.99
47% (80%/70%)
442,422 ±20,092
135,615 ±11,128
04:31 (00:44)
14
DED
Mar 3, 2017
Free
47% (80%)
46,797 ±6,537
37,485 ±5,851
00:18 (00:08)
15
Fingerbones
Aug 3, 2015
Free
47% (80%)
271,708 ±15,749
142,301 ±11,398
00:31 (00:17)
16
Ragnarok Online
Oct 31, 2013
Free
43% (78%/79%)
532,195 ±22,035
218,465 ±14,122
16:52 (00:22)
17
Surgeon Simulator VR: Meet The Medic
Apr 5, 2016
Free
39% (76%)
311,820 ±16,870
190,053 ±13,172
01:41 (00:02)
18
The Banner Saga: Factions
Feb 25, 2013
Free
37% (75%/67%)
480,146 ±20,931
133,228 ±11,029
06:12 (00:32)
19
LoveBeat
Jan 13, 2016
Free
33% (73%)
201,513 ±13,563
119,380 ±10,440
13:47 (00:33)
20
Dragon Saga
Dec 22, 2015
Free
28% (70%/65%)
319,460 ±17,076
195,305 ±13,353
08:13 (00:18)
21
Solarium
Jul 27, 2017
Free
23% (66%)
63,749 ±7,630
48,946 ±6,685
00:18 (00:07)
22
Riding Club Championships
Sep 27, 2016
Free
23% (66%)
97,175 ±9,420
65,659 ±7,743
04:37 (00:22)
23
Winning Putt: Golf Online
Oct 25, 2016
Free
22% (65%)
156,626 ±11,958
94,788 ±9,303
14:11 (00:46)
24
Trimmer Tycoon
Nov 4, 2016
Free
21% (64%)
176,682 ±12,701
152,567 ±11,802
00:32 (00:11)
25
Soccer Manager
Feb 9, 2016
Free
20% (63%)
186,471 ±13,048
120,096 ±10,472
07:33 (00:22)
26
Pool Nation FX Lite
Dec 7, 2015
Free
18% (62%)
574,217 ±22,887
288,660 ±16,232
02:32 (00:13)
27
Champions of Regnum
Feb 27, 2013
Free
17% (61%)
470,834 ±20,727
110,546 ±10,047
16:15 (00:36)
28
Emporea: Realms of War and Magic
Jun 8, 2016
Free
17% (61%)
158,298 ±12,022
93,355 ±9,233
21:40 (00:21)
29
Requiem: Rise of the Reaver
Mar 4, 2015
Free
17% (61%)
260,487 ±15,420
106,726 ±9,872
06:19 (00:27)
30
The Flaws of Gravity
May 5, 2017
Free
17% (61%)
35,575 ±5,700
22,682 ±4,551
00:21 (00:12)
31
Lost Saga NA
Nov 25, 2014
Free
16% (60%)
295,584 ±16,426
144,211 ±11,475
14:42 (00:17)
32
Angeldust
Nov 18, 2016
Free
16% (60%)
279,110 ±15,962
230,403 ±14,503
01:27 (00:21)
33
Affected Zone Tactics
Nov 17, 2015
Free
15% (59%)
78,552 ±8,469
23,876 ±4,669
09:51 (00:44)
34
Elemental Heroes
Mar 3, 2016
Free
12% (55%)
87,864 ±8,957
34,859 ±5,642
03:16 (00:20)
35
Within
Jun 16, 2016
Free
8% (49%)
55,153 ±7,097
19,101 ±4,176
01:36 (00:19)
36
CrimeCraft: GangWars
Aug 22, 2011
Free
8% (48%/68%)
966,738 ±29,685
400,639 ±19,121
04:40 (00:05)
37
Anno Online
Jul 1, 2015
Free
7% (47%)
435,975 ±19,946
301,792 ±16,597
15:13 (00:19)
38
Jackpot Poker by PokerStars
Mar 20, 2017
Free
6% (45%)
35,336 ±5,680
26,025 ±4,875
04:54 (00:27)
39
Zone4
Nov 20, 2016
N/A
N/A (N/A)
178,831 ±12,778
101,950 ±9,648
07:22 (00:23)