Sentinels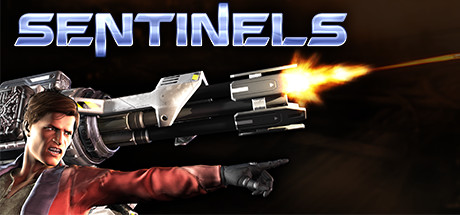 Store | Hub | SteamDB | Site
Developer: MindWalker Games Publisher: MindWalker Games
Genre: Action, Indie, Strategy, Early Access
Languages: English
Tags: Early Access (25), Indie (22), Action (22), Strategy (20), Tower Defense (7)
Category: Single-player, Steam Achievements, Steam Cloud, Stats, Steam Leaderboards
Release date: Feb 17, 2017
Price: $14.99
Owners: 2,105 ± 1,372
Peak concurrent players yesterday: 1
YouTube stats: 7,611 views and 140 comments for videos uploaded last week, 9 new videos uploaded yesterday.

Steam Spy is still in beta, so expect major bugs.
Peak daily concurrent players:
CCU data courtesy of SteamDB. Used with permission.
Hourly concurrent players:
YouTube:
The views data is based on top 50 videos uploaded last week. Actual number of views might be more than the number shown.

The displayed number of videos uploaded yesterday is limited to 50, so if there were more videos uploaded, the number will still show 50.

If the game has commonly used word as its name (like "FEAR" or "Volume") its number of Youtube views might be wrong.
Games similar to this one:
#
Game
Release date

Price

Score rank
(Userscore / Metascore)

Owners

Players

Playtime (Median)

1
Omega One
Feb 1, 2017
$8.99
N/A (N/A)
35,317 ±5,620
31,575 ±5,314
03:55 (03:30)
2
The Great Jitters: Pudding Panic
May 22, 2014
$4.99
N/A (N/A)
74,143 ±8,143
4,678 ±2,045
00:17 (00:06)
3
REVOLVER360 RE:ACTOR
Oct 24, 2014
$9.99
95% (96%)
67,594 ±7,775
32,043 ±5,354
02:50 (01:26)
4
Halloween Forever
Oct 25, 2016
$4.99
92% (95%)
1,871 ±1,293
1,169 ±1,022
00:44 (00:40)
5
Shapes of Gray
Sep 23, 2015
$6.99
N/A (N/A)
8,186 ±2,706
5,379 ±2,193
04:31 (04:11)
6
Aero's Quest
Jun 8, 2015
$4.99
N/A (N/A)
15,671 ±3,744
10,057 ±2,999
03:25 (02:51)
7
Rescue your chickens
Nov 4, 2016
$0.99
N/A (N/A)
26,430 ±4,862
23,623 ±4,597
03:17 (03:32)
8
Timore Inferno
Jun 2, 2016
$4.99
N/A (N/A)
105,718 ±9,724
78,119 ±8,359
03:28 (03:18)
9
Rubber Ducky and the Rainbow Gun
Dec 15, 2015
$0.99
78% (91%)
14,501 ±3,601
11,461 ±3,202
03:17 (02:52)
10
Avalanche 2: Super Avalanche
Jun 11, 2015
$9.99
N/A (N/A)
79,990 ±8,458
29,938 ±5,175
04:43 (03:32)
11
Drive to Hell
Jan 30, 2015
$4.99
N/A (N/A)
22,453 ±4,481
11,928 ±3,266
05:24 (01:43)
12
Shooting Stars!
Jan 19, 2016
$4.99
75% (90%/59%)
25,728 ±4,797
14,267 ±3,572
04:19 (03:53)
13
ARMED SEVEN
Mar 6, 2015
$4.99
N/A (N/A/67%)
6,783 ±2,463
4,210 ±1,940
01:42 (01:49)
14
Don'Yoku
Jun 29, 2015
$11.99
N/A (N/A)
10,759 ±3,102
7,251 ±2,546
05:10 (04:33)
15
Squareface
Sep 11, 2016
$8.99
N/A (N/A)
1,871 ±1,293
1,169 ±1,022
03:44 (03:33)
16
Hyphen
Feb 12, 2015
$3.99
N/A (N/A)
3,742 ±1,829
3,041 ±1,649
03:43 (05:58)
17
Blitz Breaker
Feb 2, 2016
$2.99
N/A (N/A)
10,291 ±3,034
7,718 ±2,627
03:19 (03:00)
18
Spooky Cats
Jun 4, 2015
$2.99
68% (88%)
15,905 ±3,772
10,993 ±3,136
02:21 (02:01)
19
A-Gents
Apr 20, 2016
$1.99
N/A (N/A)
15,671 ±3,744
10,759 ±3,102
03:28 (03:22)
20
Mighty Switch Force! Academy
Nov 23, 2015
$9.99
N/A (N/A)
3,274 ±1,711
1,637 ±1,210
03:19 (05:52)
21
Holo Impact : Prologue
Nov 10, 2016
Free
N/A (N/A)
1,776 ±1,554
710 ±982
01:42 (01:11)
22
Psycho Starship Rampage
Sep 28, 2015
$9.99
62% (86%)
3,976 ±1,886
3,041 ±1,649
08:43 (03:43)
23
Diadra Empty
Jul 21, 2015
$5.99
N/A (N/A)
21,986 ±4,434
14,267 ±3,572
04:33 (04:26)
24
Rats - Time is running out!
Aug 19, 2015
$4.99
59% (85%)
55,198 ±7,026
31,341 ±5,295
04:35 (02:56)
25
Death Goat
Jun 7, 2016
$2.99
59% (85%)
36,019 ±5,676
25,728 ±4,797
03:38 (04:14)
26
IACTURA
Aug 25, 2016
$0.99
N/A (N/A)
17,074 ±3,908
13,098 ±3,423
03:31 (03:24)
27
Sweezy Gunner
May 6, 2014
$3.99
52% (82%)
30,406 ±5,215
20,348 ±4,266
02:46 (01:54)
28
Korwin The Game
Oct 1, 2015
$1.99
49% (81%)
8,654 ±2,782
7,251 ±2,546
02:07 (02:19)
29
Game Type
Sep 23, 2015
$2.99
N/A (N/A)
7,718 ±2,627
3,742 ±1,829
05:53 (03:29)
30
The Land of Eyas
Jul 21, 2016
$9.99
N/A (N/A)
10,057 ±2,999
4,912 ±2,096
03:34 (02:53)
31
Frederic: Resurrection of Music Director's Cut
Apr 21, 2016
$5.99
45% (79%)
65,255 ±7,640
35,083 ±5,602
03:22 (03:13)
32
Metal Drift
Oct 22, 2009
$9.99
41% (77%)
47,012 ±6,484
27,365 ±4,947
02:23 (00:46)
33
RoboBlitz
Nov 7, 2006
$9.99
N/A (N/A/80%)
35,317 ±5,620
9,823 ±2,964
01:05 (00:37)
34
Shutshimi
Aug 25, 2015
$9.99
N/A (N/A)
85,604 ±8,750
12,864 ±3,392
02:43 (01:52)
35
Professor Nasty Time: The Stupidly Unfair Test Simulator 2016
Oct 25, 2016
$2.99
N/A (N/A)
8,186 ±2,706
6,315 ±2,376
03:38 (04:06)
36
Thief Town
Dec 4, 2014
$7.99
35% (74%)
23,155 ±4,551
17,308 ±3,934
02:37 (01:39)
37
Demon Hearts
Aug 7, 2015
$3.99
N/A (N/A)
16,372 ±3,827
9,356 ±2,893
02:55 (03:15)
38
Rise & Shine
Jan 13, 2017
$14.99
33% (73%)
9,356 ±2,893
7,952 ±2,667
02:51 (02:57)
39
Alpha Decay
Nov 8, 2016
$9.99
N/A (N/A)
7,017 ±2,505
4,210 ±1,940
02:35 (02:23)
40
Giana Sisters: Dream Runners
Aug 26, 2015
$9.99
N/A (N/A)
27,833 ±4,989
12,162 ±3,298
04:24 (02:06)
41
Flame Over
May 28, 2015
$11.99
29% (70%)
31,341 ±5,295
10,759 ±3,102
03:19 (01:36)
42
Citadel
Aug 17, 2016
Free
N/A (N/A)
7,718 ±2,627
4,912 ±2,096
01:48 (02:03)
43
Incandescent
Jun 30, 2015
$0.99
N/A (N/A)
20,115 ±4,242
12,162 ±3,298
02:55 (02:21)
44
Galactic Arms Race
Jun 5, 2014
$2.99
N/A (N/A)
66,191 ±7,694
33,680 ±5,489
02:17 (01:20)
45
GentleMoon 2
Jun 7, 2016
$2.99
N/A (N/A)
2,339 ±1,446
1,169 ±1,022
05:26 (05:33)
46
Exteria
Oct 26, 2016
$1.99
N/A (N/A)
8,186 ±2,706
6,315 ±2,376
02:34 (03:00)
47
Tachyon Project
Jul 15, 2015
$9.99
N/A (N/A)
15,437 ±3,716
7,952 ±2,667
03:52 (03:42)
48
Gem Wars: Attack of the Jiblets
Dec 14, 2015
Free
N/A (N/A)
23,857 ±4,619
16,372 ±3,827
05:54 (04:33)
49
Attack of the Labyrinth +
Mar 30, 2015
$1.99
N/A (N/A)
4,912 ±2,096
3,041 ±1,649
02:49 (03:28)
50
The Return Home
Jul 29, 2016
$0.99
N/A (N/A)
124,429 ±10,549
104,549 ±9,670
03:32 (03:30)
51
GunWorld
Feb 11, 2015
$1.99
N/A (N/A)
17,074 ±3,908
11,461 ±3,202
02:52 (03:05)
52
StarFence: Heroic Edition
Apr 20, 2015
$4.99
N/A (N/A)
18,477 ±4,065
1,403 ±1,120
00:06 (00:03)
53
Starship Annihilator
Sep 2, 2016
$0.99
N/A (N/A)
7,484 ±2,587
5,379 ±2,193
03:51 (03:27)
54
BIT.TRIP FLUX
Jun 5, 2014
$9.99
14% (57%)
33,212 ±5,450
13,098 ±3,423
01:34 (01:16)
55
Wild Frontera
Apr 21, 2015
$4.99
N/A (N/A)
14,501 ±3,601
7,718 ±2,627
03:21 (02:21)
56
The Renegades of Orion 2.0
Feb 22, 2016
$0.99
N/A (N/A)
8,186 ±2,706
4,678 ±2,045
03:21 (02:41)
57
Word Killer: Revolution
Jan 8, 2017
$1.99
10% (52%)
56,134 ±7,086
44,439 ±6,305
04:07 (04:20)
58
Super Comboman: Don't Mash Edition
Jul 11, 2014
Free
N/A (N/A)
39,527 ±5,946
14,267 ±3,572
02:18 (01:53)
59
Bleeding Border
Nov 9, 2015
$4.99
N/A (N/A)
6,783 ±2,463
4,678 ±2,045
04:31 (04:07)
60
Jamsouls
Aug 21, 2014
$3.99
N/A (N/A)
14,735 ±3,630
9,823 ±2,964
02:49 (02:38)
61
Battle Forever
Jun 11, 2016
$1.99
N/A (N/A)
8,888 ±2,819
6,783 ±2,463
03:41 (03:33)
62
Call to 10
Jan 16, 2017
$1.99
N/A (N/A)
28,067 ±5,010
24,558 ±4,687
04:12 (03:30)
63
Insincere
May 12, 2016
$0.51
6% (44%)
116,477 ±10,206
67,828 ±7,789
03:36 (03:31)
64
Sombrero: Spaghetti Western Mayhem
Oct 27, 2016
$3.99
N/A (N/A)
4,678 ±2,045
3,041 ±1,649
03:17 (04:12)
65
STEEL RIVALS
Nov 18, 2015
Free
N/A (N/A)
7,952 ±2,667
4,210 ±1,940
04:02 (04:55)
66
Noob Squad
Oct 5, 2016
$0.99
4% (39%)
21,986 ±4,434
15,905 ±3,772
02:19 (01:57)
67
Sleight
Nov 9, 2016
$0.99
N/A (N/A)
57,069 ±7,144
47,012 ±6,484
03:18 (03:30)
68
Dynamic
Nov 11, 2016
$1.99
N/A (N/A)
47,246 ±6,501
42,568 ±6,170
03:14 (03:30)
69
National Zombie Park
Dec 15, 2014
$7.99
1% (22%)
52,859 ±6,876
44,439 ±6,305
03:21 (03:30)
70
Celestial Tear: Demon's Revenge
Nov 19, 2015
$5.99
N/A (N/A)
1,637 ±1,210
0 ±0
00:00 (00:00)