Galactic Hitman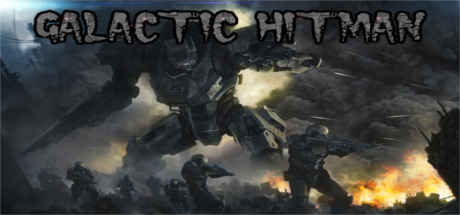 Store | Hub | SteamDB | Site
Developer: Digital Homicide Studios Publisher: Digital Homicide Studios
Genre: Action, Adventure, Casual, Indie, RPG, Simulation, Strategy
Languages: English
Tags: Indie (35), Action (29), Simulation (21), RPG (21), Casual (20), FPS (20), Strategy (20), Adventure (20), Shooter (17), Space (14), First-Person (14), Singleplayer (14), Sci-fi (14)
Category: Single-player, Steam Trading Cards
Release date: Sep 17, 2015
Price: $1.99
Score rank: 1% Userscore: 25% Old userscore: 23%
Followers: 361
Peak concurrent players yesterday: 3
YouTube stats: 23 views and 0 comments for videos uploaded last week, 0 new videos uploaded yesterday.

Steam Spy is still in beta, so expect major bugs.
Peak daily concurrent players:
CCU data courtesy of SteamDB. Used with permission.
Hourly concurrent players:
YouTube:
The views data is based on top 50 videos uploaded last week. Actual number of views might be more than the number shown.

The displayed number of videos uploaded yesterday is limited to 50, so if there were more videos uploaded, the number will still show 50.

If the game has commonly used word as its name (like "FEAR" or "Volume") its number of Youtube views might be wrong.
Games similar to this one:
#
Game
Release date

Price

Score rank
(Userscore / Metascore)

Owners

Players

Playtime (Median)

1
Iron Snout
Jan 27, 2016
Free
99% (98%)
1,313,013 ±37,021
1,126,260 ±34,294
01:58 (00:29)
2
The Witcher 3: Wild Hunt
May 18, 2015
$39.99
97% (97%/93%)
4,812,101 ±70,628
4,197,977 ±66,008
65:02 (24:23)
3
Eternal Senia
Jun 18, 2015
Free
97% (97%)
654,045 ±26,146
371,865 ±19,720
02:12 (00:31)
4
South Park: The Stick of Truth
Mar 3, 2014
$29.99
97% (97%)
2,553,293 ±51,563
2,235,567 ±48,263
15:41 (12:25)
5
Princess Remedy in a World of Hurt
Jan 1, 2016
Free
97% (97%)
177,183 ±13,615
79,568 ±9,124
01:29 (00:39)
6
Chicken Assassin: Master of Humiliation
Jun 27, 2016
$3.99
92% (95%)
16,679 ±4,177
10,390 ±3,297
04:39 (03:37)
7
Mass Effect 2
Jan 26, 2010
$19.99
92% (95%/94%)
1,825,695 ±43,632
1,027,278 ±32,755
39:43 (25:56)
8
Moirai
Jul 22, 2016
N/A
92% (95%)
469,753 ±22,162
385,263 ±20,072
00:16 (00:10)
9
Epic Battle Fantasy 3
Sep 1, 2016
Free
92% (95%)
122,770 ±11,333
69,451 ±8,524
04:52 (00:28)
10
Torchlight II
Sep 20, 2012
$19.99
92% (95%/88%)
3,650,295 ±61,585
3,283,079 ±58,427
25:30 (11:15)
11
The Elder Scrolls IV: Oblivion Game of the Year Edition
Jun 16, 2009
$14.99
89% (94%/94%)
1,961,316 ±45,218
1,554,178 ±40,268
29:30 (07:20)
12
Audio Arena
Jul 25, 2016
$6.99
N/A (N/A)
3,281 ±1,853
2,187 ±1,513
02:42 (03:23)
13
MANDAGON
Aug 3, 2016
Free
89% (94%)
458,543 ±21,896
328,663 ±18,540
00:39 (00:18)
14
Relic Hunters Zero
Aug 18, 2015
Free
89% (94%)
1,194,344 ±35,313
888,922 ±30,474
02:28 (00:35)
15
Mass Effect
Dec 19, 2008
$19.99
89% (94%/89%)
1,656,441 ±41,568
1,337,348 ±37,362
23:23 (11:38)
16
SanctuaryRPG: Black Edition
Feb 13, 2015
$7.99
89% (94%)
170,074 ±13,339
95,427 ±9,992
05:33 (02:50)
17
System Shock 2
May 10, 2013
$9.99
89% (94%/92%)
841,892 ±29,658
487,800 ±22,583
04:30 (01:24)
18
Vampire: The Masquerade - Bloodlines
Mar 22, 2007
$19.99
89% (94%/80%)
608,656 ±25,223
444,598 ±21,561
14:21 (03:13)
19
The Elder Scrolls III: Morrowind Game of the Year Edition
Jun 16, 2009
$14.99
89% (94%/89%)
1,240,007 ±35,980
882,907 ±30,371
16:40 (02:25)
20
UnEpic
Jul 25, 2014
$12.99
86% (93%/68%)
483,698 ±22,488
378,701 ±19,900
13:32 (04:55)
21
Dragon Age: Origins
Nov 5, 2009
$19.99
86% (93%/91%)
861,853 ±30,007
573,930 ±24,494
51:47 (20:07)
22
King's Bounty: The Legend
May 1, 2009
$6.99
82% (92%/79%)
488,894 ±22,609
222,572 ±15,258
26:53 (05:15)
23
Altitude
Dec 4, 2009
Free
82% (92%/79%)
500,924 ±22,885
303,508 ±17,817
08:28 (00:57)
24
Torchlight
Oct 27, 2009
$14.99
82% (92%/83%)
1,383,284 ±37,996
1,088,526 ±33,716
17:00 (07:34)
25
Child of Light
Apr 29, 2014
$14.99
82% (92%/77%)
691,505 ±26,883
504,206 ±22,959
07:39 (03:15)
26
Dark Messiah of Might & Magic
Oct 25, 2006
$9.99
82% (92%/72%)
999,388 ±32,308
440,223 ±21,455
07:29 (02:44)
27
Fable - The Lost Chapters
Dec 19, 2011
$9.99
82% (92%/83%)
709,005 ±27,221
501,745 ±22,903
11:19 (03:35)
28
Titan Quest: Immortal Throne
Mar 5, 2007
N/A
78% (91%/80%)
1,023,176 ±32,690
546,587 ±23,904
28:42 (06:37)
29
Dig or Die
Mar 4, 2015
$9.99
78% (91%)
146,832 ±12,394
139,996 ±12,102
11:53 (04:02)
30
The Banner Saga 2
Apr 19, 2016
$19.99
78% (91%/82%)
310,617 ±18,024
121,130 ±11,257
11:43 (05:57)
31
Warframe
Mar 25, 2013
Free
78% (91%/69%)
21,625,882 ±147,200
14,026,158 ±119,471
73:43 (04:19)
32
Viridi
Aug 19, 2015
Free
74% (90%/46%)
723,770 ±27,502
565,181 ±24,307
06:14 (00:11)
33
Legend of Grimrock 2
Oct 15, 2014
$23.99
74% (90%)
397,294 ±20,383
228,861 ±15,472
17:09 (04:36)
34
Sven Co-op
Jan 22, 2016
Free
74% (90%)
2,169,943 ±47,552
1,631,559 ±41,255
05:01 (00:50)
35
Shadowrun: Dragonfall - Director's Cut
Sep 18, 2014
$14.99
74% (90%/87%)
826,033 ±29,378
433,114 ±21,281
14:50 (04:14)
36
Unturned
Jul 7, 2017
Free
74% (90%)
35,368,219 ±185,564
28,352,816 ±167,375
22:20 (02:35)
37
King's Bounty: Armored Princess
Nov 19, 2009
$9.99
74% (90%/82%)
448,152 ±21,647
125,231 ±11,446
20:23 (02:42)
38
The Old Tree
Jan 26, 2015
Free
71% (89%)
290,383 ±17,427
160,504 ±12,958
00:24 (00:13)
39
Red Trigger
Jul 8, 2016
Free
71% (89%)
282,454 ±17,188
197,417 ±14,371
00:44 (00:12)
40
DARK SOULS: Prepare To Die Edition
Aug 23, 2012
$19.99
71% (89%/85%)
2,924,338 ±55,162
2,661,571 ±52,639
46:19 (11:19)
41
Super Crate Box
Aug 29, 2012
Free
71% (89%)
1,161,806 ±34,829
624,242 ±25,544
01:47 (00:32)
42
Age of Fear 2: The Chaos Lord GOLD
Mar 27, 2015
$19.99
71% (89%)
27,616 ±5,375
10,937 ±3,383
04:54 (04:05)
43
The Banner Saga
Jan 14, 2014
$19.99
71% (89%/80%)
766,972 ±28,310
600,180 ±25,047
09:43 (05:03)
44
ChuSingura46+1 S
Jun 21, 2016
Free
71% (89%)
248,822 ±16,133
123,864 ±11,384
01:39 (00:13)
45
Victor Vran ARPG
Jul 24, 2015
$19.99
71% (89%/75%)
598,266 ±25,007
374,053 ±19,778
10:46 (04:13)
46
Barony
Jun 23, 2015
$9.99
71% (89%)
78,748 ±9,077
69,451 ±8,524
07:45 (03:31)
47
Lost Lands: A Hidden Object Adventure
Sep 24, 2015
Free
71% (89%)
174,449 ±13,509
95,701 ±10,006
14:05 (00:31)
48
Divinity: Original Sin - Enhanced Edition
Oct 27, 2015
$39.99
71% (89%/94%)
1,578,514 ±40,581
1,048,879 ±33,097
29:26 (09:33)
49
Sudeki
Feb 24, 2014
$5.99
68% (88%)
63,162 ±8,129
33,632 ±5,932
11:20 (03:08)
50
STAR WARS Knights of the Old Republic II - The Sith Lords
Aug 23, 2012
$9.99
68% (88%/85%)
2,340,017 ±49,372
1,286,763 ±36,650
21:51 (06:46)
51
From the Depths
Aug 7, 2014
$19.99
68% (88%)
243,353 ±15,955
198,510 ±14,410
66:46 (07:14)
52
Risen
Oct 2, 2009
$2.49
68% (88%/77%)
912,437 ±30,874
432,567 ±21,267
14:21 (04:10)
53
Missing Translation
Sep 24, 2015
Free
68% (88%)
435,301 ±21,334
289,289 ±17,395
00:53 (00:24)
54
Shadowrun Returns
Jul 25, 2013
$14.99
68% (88%/76%)
1,127,353 ±34,310
810,448 ±29,100
15:58 (07:05)
55
Emily is Away
Nov 20, 2015
Free
68% (88%)
1,907,997 ±44,602
1,718,236 ±42,333
01:14 (00:41)
56
Teeworlds
Aug 24, 2015
Free
68% (88%)
1,001,849 ±32,348
814,276 ±29,168
02:37 (00:22)
57
STAR WARS - Knights of the Old Republic
Sep 5, 2009
$9.99
68% (88%)
2,791,998 ±53,906
1,962,410 ±45,231
14:38 (03:06)
58
Dragon's Dogma: Dark Arisen
Jan 15, 2016
$29.99
68% (88%/81%)
940,600 ±31,346
799,237 ±28,898
34:58 (10:02)
59
Crashlands
Jan 21, 2016
$14.99
68% (88%/78%)
116,208 ±11,026
84,763 ±9,417
14:15 (07:15)
60
The Witcher 2: Assassins of Kings Enhanced Edition
Apr 16, 2012
$19.99
68% (88%/88%)
5,200,646 ±73,396
3,549,126 ±60,732
15:57 (04:46)
61
DARK SOULS II: Scholar of the First Sin
Apr 1, 2015
$39.99
65% (87%/79%)
1,462,853 ±39,071
1,135,556 ±34,435
56:05 (28:21)
62
DELTAZEAL
Oct 16, 2015
$11.99
N/A (N/A)
5,195 ±2,331
3,008 ±1,774
02:48 (03:52)
63
DARK SOULS II
Apr 25, 2014
$39.99
65% (87%/91%)
1,101,651 ±33,918
1,025,364 ±32,725
84:06 (50:17)
64
Kingdoms of Amalur: Reckoning
Feb 7, 2012
$19.99
65% (87%/81%)
964,662 ±31,743
819,744 ±29,266
26:03 (08:10)
65
Pirates, Vikings, and Knights II
Feb 12, 2010
Free
65% (87%)
935,405 ±31,259
517,604 ±23,262
07:29 (00:55)
66
Divine Divinity
Jul 5, 2012
$5.99
65% (87%/81%)
629,710 ±25,655
217,651 ±15,089
07:06 (00:37)
67
Istrolid
May 6, 2016
Free
65% (87%)
480,691 ±22,418
398,115 ±20,404
03:56 (00:34)
68
Gothic II: Gold Edition
$9.99
65% (87%/79%)
488,073 ±22,590
236,791 ±15,738
14:07 (00:29)
69
Card Hunter
Jul 13, 2015
Free
62% (86%/80%)
931,851 ±31,200
682,756 ±26,713
08:46 (01:33)
70
The Witcher: Enhanced Edition Director's Cut
Sep 19, 2008
$9.99
62% (86%/86%)
3,830,760 ±63,078
2,717,351 ±53,185
15:36 (02:52)
71
Loadout
Jan 31, 2014
Free
62% (86%/72%)
6,006,172 ±78,812
3,575,376 ±60,954
06:46 (01:45)
72
Titan Quest
Jun 26, 2007
N/A
59% (85%/77%)
1,568,397 ±40,451
889,196 ±30,479
06:30 (00:31)
73
Tower Unite
Apr 8, 2016
$14.99
59% (85%)
169,800 ±13,328
160,777 ±12,969
17:39 (07:22)
74
Bloodline Champions
Oct 28, 2011
Free
59% (85%/79%)
770,800 ±28,380
286,282 ±17,304
12:58 (00:50)
75
Icewind Dale: Enhanced Edition
Oct 30, 2014
$19.99
59% (85%/80%)
166,519 ±13,199
103,357 ±10,399
28:31 (09:19)
76
Stories: The Path of Destinies
Apr 12, 2016
$14.99
59% (85%/74%)
84,490 ±9,402
53,045 ±7,450
04:56 (03:42)
77
Baldur's Gate: Enhanced Edition
Jan 16, 2013
$19.99
59% (85%/78%)
664,983 ±26,363
558,892 ±24,171
33:15 (05:21)
78
Gothic 1
Mar 15, 2001
$19.99
59% (85%/81%)
413,153 ±20,785
211,362 ±14,869
06:47 (00:19)
79
Dwarfs - F2P
Oct 18, 2012
Free
59% (85%)
642,015 ±25,904
236,244 ±15,720
01:59 (00:48)
80
Knights of Pen and Paper 2
Oct 20, 2015
$7.99
59% (85%)
104,450 ±10,454
72,186 ±8,691
10:09 (06:13)
81
Brawlhalla
Oct 17, 2017
Free
59% (85%)
9,142,965 ±96,934
8,436,421 ±93,179
14:29 (02:15)
82
Shadowrun: Hong Kong - Extended Edition
Aug 20, 2015
$19.99
56% (84%/81%)
586,782 ±24,766
205,893 ±14,676
21:56 (12:05)
83
Crusaders of the Lost Idols
Oct 13, 2015
Free
56% (84%)
513,229 ±23,164
353,819 ±19,236
118:07 (02:12)
84
Pillars of Eternity
Mar 26, 2015
$29.99
56% (84%/89%)
1,237,272 ±35,940
1,003,489 ±32,375
38:59 (15:43)
85
Squad
Dec 14, 2015
$39.99
56% (84%)
637,093 ±25,805
613,851 ±25,331
43:08 (10:40)
86
Divinity II: Developer's Cut
Oct 29, 2012
$19.99
54% (83%)
773,535 ±28,431
280,540 ±17,130
11:45 (01:37)
87
Road Redemption
Oct 4, 2017
$19.99
54% (83%)
170,074 ±13,339
156,949 ±12,814
06:41 (02:13)
88
Baldur's Gate II: Enhanced Edition
Nov 15, 2013
$19.99
54% (83%/78%)
494,636 ±22,741
308,429 ±17,960
36:09 (04:20)
89
bit Dungeon II
Dec 15, 2014
$3.99
54% (83%)
163,238 ±13,068
113,474 ±10,896
03:53 (02:21)
90
The Incredible Adventures of Van Helsing
May 22, 2013
$14.99
54% (83%/72%)
858,298 ±29,945
602,641 ±25,098
09:26 (03:59)
91
Lords of Xulima
Nov 14, 2014
$19.99
51% (82%/71%)
48,671 ±7,136
37,187 ±6,238
34:43 (15:02)
92
Sacred Gold
Jul 9, 2008
$1.99
51% (82%/74%)
212,182 ±14,898
149,840 ±12,520
10:26 (01:12)
93
Star Crusade CCG
Sep 7, 2016
Free
49% (81%)
164,605 ±13,123
91,599 ±9,790
08:01 (00:51)
94
Black Rose
Mar 15, 2016
Free
49% (81%)
158,316 ±12,870
96,794 ±10,063
01:01 (00:21)
95
Space Pirates And Zombies 2
Nov 7, 2017
$19.99
49% (81%)
80,662 ±9,187
73,006 ±8,740
22:07 (10:40)
96
Apotheon Arena
Dec 8, 2015
Free
49% (81%)
324,015 ±18,408
228,314 ±15,454
00:51 (00:13)
97
the static speaks my name
Aug 10, 2015
Free
49% (81%)
358,467 ±19,362
235,150 ±15,683
00:26 (00:13)
98
World of Guns: Gun Disassembly
May 21, 2014
Free
49% (81%)
2,893,987 ±54,876
2,105,961 ±46,849
03:19 (00:36)
99
(Tale of Wuxia)
Apr 28, 2016
$16.99
47% (80%)
66,990 ±8,372
65,350 ±8,269
39:17 (22:47)
100
Hero Siege
Jan 29, 2014
$5.99
47% (80%)
1,251,217 ±36,142
1,053,801 ±33,175
13:02 (04:19)
101
Rising World
Dec 3, 2014
$14.99
47% (80%)
127,692 ±11,558
118,669 ±11,142
20:47 (04:51)
102
Gothic 3
Dec 2, 2009
$9.99
47% (80%/63%)
547,681 ±23,928
270,970 ±16,835
18:38 (01:36)
103
Soldier Front 2
Jul 3, 2013
Free
47% (80%)
679,748 ±26,654
330,851 ±18,601
08:58 (00:31)
104
LIGHTNING RETURNS: FINAL FANTASY XIII
Dec 10, 2015
$19.99
47% (80%)
354,639 ±19,258
184,839 ±13,905
17:06 (03:45)
105
Dirty Bomb
Jun 2015
Free
47% (80%/63%)
8,773,834 ±94,992
5,913,205 ±78,207
11:25 (01:01)
106
Realities
Apr 5, 2016
Free
45% (79%)
173,081 ±13,456
72,732 ±8,724
00:21 (00:10)
107
Destination Sol
Feb 5, 2015
Free
45% (79%)
430,106 ±21,207
266,048 ±16,682
01:04 (00:15)
108
The Elder Scrolls Online
May 22, 2017
$29.99
45% (79%)
1,649,059 ±41,475
1,473,790 ±39,216
93:03 (21:24)
109
Fingerbones
Aug 3, 2015
Free
45% (79%)
301,047 ±17,744
162,691 ±13,046
00:24 (00:17)
110
RPG MO
Aug 18, 2015
Free
45% (79%)
470,847 ±22,188
340,147 ±18,861
09:45 (00:13)
111
Age of Conquest IV
Apr 5, 2016
Free
43% (78%)
328,116 ±18,524
255,111 ±16,335
05:08 (00:26)
112
Eldevin
Nov 5, 2014
Free
43% (78%)
373,232 ±19,756
206,987 ±14,715
05:29 (00:30)
113
Forge of Gods (RPG)
May 6, 2016
Free
43% (78%)
348,077 ±19,079
179,370 ±13,698
19:08 (00:50)
114
Elisa: The Innkeeper - Prequel
Jun 14, 2016
Free
43% (78%)
148,473 ±12,463
73,279 ±8,756
04:04 (00:15)
115
Risen 2: Dark Waters
Apr 26, 2012
$2.49
41% (77%/69%)
1,205,555 ±35,478
616,312 ±25,381
18:01 (04:08)
116
Lord of the Rings: War in the North
Nov 1, 2011
$19.99
41% (77%/66%)
1,577,146 ±40,564
963,022 ±31,716
09:37 (03:29)
117
Fable Anniversary
Sep 12, 2014
$34.99
41% (77%)
572,016 ±24,453
467,566 ±22,110
11:33 (04:48)
118
CONSORTIUM
Jan 8, 2014
$9.99
41% (77%)
390,185 ±20,200
210,541 ±14,840
03:49 (03:14)
119
EVGA Precision XOC
Jul 16, 2014
Free
37% (75%)
1,121,885 ±34,227
707,091 ±27,184
87:54 (00:59)
120
Driver Booster 3 for STEAM
Oct 28, 2015
Free
37% (75%)
132,887 ±11,791
73,006 ±8,740
08:36 (00:45)
121
Dungeon Siege II
Aug 16, 2005
$6.99
37% (75%/80%)
453,894 ±21,785
181,831 ±13,792
10:01 (00:36)
122
Blacklight: Retribution
Jul 2, 2012
Free
35% (74%/75%)
3,488,698 ±60,216
2,151,624 ±47,352
11:24 (01:21)
123
Enclave
Oct 4, 2013
$4.99
35% (74%/71%)
1,669,019 ±41,725
824,939 ±29,359
03:10 (02:01)
124
Overture
Feb 2, 2015
$4.99
35% (74%/76%)
231,049 ±15,546
116,755 ±11,052
05:03 (03:42)
125
Fractured Space
Sep 22, 2016
Free
35% (74%/79%)
2,365,720 ±49,642
1,373,441 ±37,861
05:08 (00:39)
126
The Banner Saga: Factions
Feb 25, 2013
Free
35% (74%/67%)
478,230 ±22,361
128,239 ±11,583
05:43 (00:35)
127
Sacred 2 Gold
Dec 21, 2012
$14.99
33% (73%)
761,230 ±28,204
258,665 ±16,449
12:13 (01:35)
128
LoveBeat
Jan 13, 2016
Free
33% (73%)
205,346 ±14,656
119,763 ±11,194
21:49 (00:25)
129
Antenna
Apr 7, 2016
Free
33% (73%)
209,995 ±14,821
136,442 ±11,948
00:28 (00:14)
130
Dungeon Rushers: Crawler RPG
Sep 6, 2016
$14.99
33% (73%)
33,905 ±5,956
25,976 ±5,213
05:09 (03:08)
131
Everquest
Dec 13, 2012
Free
33% (73%)
545,767 ±23,886
133,434 ±11,815
46:51 (01:34)
132
Spellweaver
Feb 1, 2016
Free
33% (73%/63%)
210,268 ±14,831
134,801 ±11,876
11:47 (00:38)
133
Mars: War Logs
Apr 26, 2013
$14.99
33% (73%/59%)
251,283 ±16,212
150,934 ±12,566
06:11 (02:55)
134
Soccer Manager 2016
Oct 7, 2015
Free
29% (70%)
472,488 ±22,226
356,280 ±19,303
04:55 (00:22)
135
Two Worlds Epic Edition
Apr 30, 2009
$9.99
29% (70%/65%)
1,158,798 ±34,784
597,445 ±24,990
06:16 (03:54)
136
Secret World Legends
Jul 31, 2017
Free
29% (70%/76%)
962,201 ±31,703
646,116 ±25,987
33:28 (05:28)
137
SpellForce 2 - Anniversary Edition
Oct 29, 2009
$14.99
29% (70%/80%)
225,033 ±15,343
106,364 ±10,549
17:49 (02:35)
138
Zezenia Online
Jul 7, 2016
Free
27% (69%)
64,256 ±8,199
34,452 ±6,004
03:58 (00:14)
139
Virtual Desktop
Mar 31, 2016
$14.99
27% (69%)
166,246 ±13,188
160,504 ±12,958
22:23 (03:49)
140
Planet Explorers
Nov 8, 2016
$14.99
27% (69%)
292,297 ±17,485
273,977 ±16,928
16:42 (04:14)
141
Shop Heroes
Aug 15, 2016
Free
27% (69%)
461,004 ±21,955
384,990 ±20,065
72:51 (01:14)
142
Marvel Puzzle Quest
Dec 5, 2013
Free
26% (68%)
401,122 ±20,480
220,385 ±15,183
73:25 (01:24)
143
King's Bounty: Dark Side
Aug 19, 2014
$12.99
26% (68%/73%)
155,035 ±12,735
74,920 ±8,854
77:47 (24:27)
144
ARK: Survival Evolved
Aug 29, 2017
$59.99
26% (68%/70%)
5,900,901 ±78,127
5,638,955 ±76,393
146:27 (19:03)
145
SNOW
Oct 10, 2013
Free
26% (68%)
2,105,414 ±46,843
1,501,680 ±39,584
04:30 (00:29)
146
Risen 3 - Titan Lords
Aug 12, 2014
$3.74
24% (67%/65%)
476,316 ±22,316
271,243 ±16,844
21:15 (04:02)
147
War of the Immortals
Aug 30, 2012
Free
24% (67%)
460,183 ±21,935
51,678 ±7,353
17:07 (00:53)
148
Epic Clicker Journey
Apr 21, 2016
Free
24% (67%)
217,924 ±15,098
146,832 ±12,394
04:34 (00:46)
149
Counter-Strike Nexon: Zombies
Oct 7, 2014
Free
23% (66%)
8,556,730 ±93,830
5,414,468 ±74,874
14:45 (00:42)
150
The Incredible Adventures of Van Helsing: Final Cut
Nov 6, 2015
$44.99
23% (66%/79%)
412,880 ±20,778
158,043 ±12,858
10:08 (02:46)
151
Easy eSports
Sep 10, 2015
Free
23% (66%)
964,936 ±31,748
761,504 ±28,209
20:38 (01:16)
152
SolForge
Jul 25, 2016
Free
23% (66%)
319,914 ±18,292
146,012 ±12,359
48:46 (01:40)
153
8DAYS - PEACE IS OUR BUSINESS
Jul 22, 2016
$7.99
N/A (N/A/64%)
3,828 ±2,001
1,367 ±1,196
01:24 (01:08)
154
The Gate
Apr 27, 2015
Free
22% (65%)
128,786 ±11,608
41,561 ±6,594
03:44 (00:21)
155
Soccer Manager
Feb 9, 2016
Free
22% (65%)
205,893 ±14,676
135,895 ±11,924
05:10 (00:18)
156
Out of Reach
Jun 8, 2015
$14.99
21% (64%)
103,083 ±10,385
86,677 ±9,523
16:10 (03:33)
157
Bound By Flame
May 8, 2014
$19.99
21% (64%/56%)
199,878 ±14,460
126,051 ±11,484
09:30 (04:40)
158
Naval Action
Jan 21, 2016
$39.99
21% (64%)
103,357 ±10,399
101,443 ±10,302
111:10 (18:53)
159
Pool Nation FX Lite
Dec 7, 2015
Free
20% (63%)
588,696 ±24,807
292,024 ±17,477
01:12 (00:12)
160
Krosmaster Arena
Nov 9, 2015
Free
20% (63%)
187,573 ±14,008
108,278 ±10,644
02:21 (00:54)
161
GRAV
Jan 8, 2015
$19.99
20% (63%)
479,870 ±22,399
274,251 ±16,937
11:37 (02:09)
162
Champions of Regnum
Feb 27, 2013
Free
17% (61%)
458,543 ±21,896
94,060 ±9,920
11:38 (00:36)
163
Emporea: Realms of War and Magic
Jun 8, 2016
Free
17% (61%)
155,855 ±12,769
89,685 ±9,687
11:26 (00:19)
164
FINAL FANTASY TYPE-0 HD
Aug 18, 2015
$29.99
16% (60%/69%)
174,175 ±13,499
131,247 ±11,718
09:47 (02:34)
165
Lichdom: Battlemage
Aug 26, 2014
$39.99
16% (60%/69%)
290,656 ±17,436
199,604 ±14,450
06:09 (02:52)
166
Lost Saga NA
Nov 25, 2014
Free
16% (60%)
294,758 ±17,558
140,270 ±12,114
19:02 (00:19)
167
Ragnarok Online 2
May 1, 2013
Free
15% (59%)
1,353,207 ±37,582
457,722 ±21,877
15:51 (00:53)
168
The Culling
Oct 5, 2017
$24.99
14% (58%)
567,095 ±24,348
538,111 ±23,718
15:40 (04:56)
169
Chasing Dead
Mar 3, 2016
$9.99
14% (58%)
2,461 ±1,604
2,187 ±1,513
03:25 (04:26)
170
Lords Of The Fallen
Oct 28, 2014
$5.99
14% (58%/73%)
789,393 ±28,720
616,039 ±25,376
08:42 (03:30)
171
Two Worlds II HD
Feb 3, 2011
$19.99
13% (57%/76%)
966,030 ±31,766
607,015 ±25,189
12:06 (03:16)
172
Shonen Idle Z
Jul 22, 2016
Free
13% (56%)
122,223 ±11,308
78,201 ±9,046
79:28 (01:36)
173
Age of Cavemen
May 24, 2016
Free
13% (56%)
176,363 ±13,583
118,122 ±11,117
05:48 (00:24)
174
H1Z1 Test Server
Feb 24, 2016
N/A
12% (55%)
10,626,051 ±104,345
1,600,661 ±40,864
01:56 (00:17)
175
Rustbucket Rumble
May 4, 2015
Free
11% (53%)
289,836 ±17,411
161,597 ±13,002
00:39 (00:10)
176
Disney Movies VR
May 16, 2016
Free
10% (52%)
85,037 ±9,433
41,835 ±6,616
00:45 (00:18)
177
ArcaniA
Oct 15, 2010
$19.99
9% (51%/63%)
396,747 ±20,369
166,793 ±13,209
08:09 (01:51)
178
BlackShot: Mercenary Warfare FPS
May 31, 2016
Free
9% (51%)
909,976 ±30,832
589,516 ±24,824
03:49 (00:34)
179
Survarium
Apr 2, 2015
Free
9% (51%)
4,141,923 ±65,569
2,356,696 ±49,547
05:23 (00:36)
180
Khan: Absolute Power
Mar 18, 2016
Free
9% (51%)
91,873 ±9,804
34,726 ±6,028
50:47 (00:15)
181
Galaxy Control: 3D Strategy
Aug 10, 2016
Free
9% (50%)
139,449 ±12,079
79,842 ±9,140
22:31 (00:27)
182
Rover The Dragonslayer
Jun 2, 2016
$1.99
N/A (N/A)
14,492 ±3,894
820 ±926
00:24 (00:23)
183
Tactical Craft Online
Feb 12, 2016
Free
8% (49%)
304,601 ±17,849
235,697 ±15,702
02:32 (00:09)
184
CrimeCraft: GangWars
Aug 22, 2011
Free
8% (48%/68%)
952,358 ±31,541
381,709 ±19,979
04:34 (00:05)
185
Perfect World International
Apr 19, 2016
Free
8% (48%)
104,450 ±10,454
38,007 ±6,306
12:26 (00:43)
186
Anno Online
Jul 1, 2015
Free
7% (47%)
468,933 ±22,143
327,296 ±18,501
13:29 (00:18)
187
The SKIES
Apr 16, 2016
Free
7% (46%)
1,080,597 ±33,593
625,609 ±25,572
02:45 (00:24)
188
Imperia Online
Apr 15, 2016
Free
7% (46%)
82,849 ±9,310
33,905 ±5,956
30:25 (00:11)
189
Of Kings And Men
Aug 25, 2016
N/A
7% (46%)
33,905 ±5,956
31,444 ±5,736
10:30 (04:18)
190
Wartune
Aug 15, 2016
Free
7% (46%)
33,632 ±5,932
8,203 ±2,929
06:22 (00:25)
191
BattleStick
May 6, 2016
Free
5% (41%)
316,906 ±18,205
259,759 ±16,483
00:31 (00:09)
192
Akaneiro: Demon Hunters
Nov 25, 2014
Free
3% (35%/53%)
82,849 ±9,310
32,265 ±5,810
01:56 (00:32)