Fatal Theory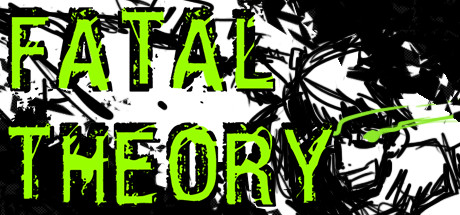 Store | Hub | SteamDB | Site
Developer: 2 Hit Studio Publisher: 2 Hit Studio
Genre: Action, Casual, Indie, RPG
Languages: English
Tags: Action (31), Indie (31), RPG (21), Casual (21), Beat 'em up (12)
Category: Single-player, Co-op, Local Co-op, Shared/Split Screen, Steam Achievements, Partial Controller Support
Release date: Sep 14, 2016
Price: $4.99
Owners: 3,223 ± 1,748
Followers: 131
YouTube stats: 534 views and 4 comments for videos uploaded last week, 1 new videos uploaded yesterday.

Steam Spy is still in beta, so expect major bugs.
Peak daily concurrent players:
CCU data courtesy of SteamDB. Used with permission.
Hourly concurrent players:
YouTube:
The views data is based on top 50 videos uploaded last week. Actual number of views might be more than the number shown.

The displayed number of videos uploaded yesterday is limited to 50, so if there were more videos uploaded, the number will still show 50.

If the game has commonly used word as its name (like "FEAR" or "Volume") its number of Youtube views might be wrong.
Games similar to this one:
#
Game
Release date

Price

Score rank
(Userscore / Metascore)

Owners

Players

Playtime (Median)

1
Selatria: Advent of the Dakk'rian Empire
Feb 3, 2017
$4.99
N/A (N/A)
1,110 ±1,254
370 ±724
03:16 (01:38)
2
NakedMan VS The Clothes
Feb 17, 2017
$1.99
N/A (N/A)
7,934 ±2,743
992 ±969
00:06 (00:07)
3
Tiny Knight
Mar 17, 2016
$8.99
N/A (N/A)
1,488 ±1,187
496 ±685
05:14 (03:29)
4
Candice DeBb's Incredibly Trick Lifestyle
Mar 22, 2016
$4.99
61% (86%)
1,488 ±1,187
1,240 ±1,084
01:43 (01:23)
5
Anicon - Animal Complex - Cat's Path
Aug 2, 2016
$7.99
N/A (N/A)
1,110 ±1,254
740 ±1,024
03:16 (03:16)
6
Leaving Lyndow
Feb 8, 2017
$3.99
48% (81%/74%)
8,677 ±2,868
6,198 ±2,424
01:44 (01:26)
7
Finding Hope
Jan 30, 2017
$0.49
N/A (N/A)
3,719 ±1,878
2,479 ±1,533
04:26 (03:41)
8
Faron's Fate
Oct 15, 2015
$3.99
N/A (N/A)
8,429 ±2,827
1,735 ±1,283
04:46 (06:37)
9
Colortone
Oct 29, 2015
$4.99
N/A (N/A)
6,694 ±2,519
2,727 ±1,608
01:38 (01:30)
10
Epanalepsis
May 21, 2015
$3.99
N/A (N/A/48%)
1,240 ±1,084
992 ±969
03:11 (02:35)
11
Legend of the Skyfish
Feb 24, 2017
$7.99
N/A (N/A)
2,727 ±1,608
0 ±0
00:00 (00:00)
12
Into Blue Valley
Dec 24, 2014
$4.99
N/A (N/A)
3,700 ±2,289
1,110 ±1,254
00:29 (00:37)
13
The Bizarre Creations of Keith the Magnificent
Sep 29, 2015
$4.99
N/A (N/A)
6,198 ±2,424
0 ±0
00:00 (00:00)
14
Spoko and Poko
May 11, 2015
$3.99
N/A (N/A)
1,488 ±1,187
0 ±0
00:00 (00:00)