Uriel's Chasm 2: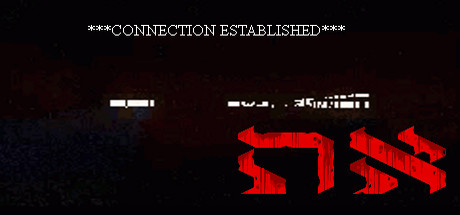 Store | Hub | SteamDB
Developer: Rail Slave Games Publisher: KISS ltd
Genre: Action, Adventure, Indie
Languages: English
Tags: Indie (26), Action (24), Adventure (23), Shoot 'Em Up (11)
Category: Single-player, Full controller support, Steam Trading Cards
Release date: Nov 13, 2015
Price: $4.99
Old userscore: 27% Owners: 108,827 ± 9,038
Players in the last 2 weeks: 3,732 ± 1,673 (3.43%)
Players total: 78,183 ± 7,660 (71.84%)
Followers: 208
Peak concurrent players yesterday: 11
Playtime in the last 2 weeks: 02:46 (average) 03:15 (median)
Playtime total: 03:20 (average) 03:29 (median)

Steam Spy is still in beta, so expect major bugs.
Peak daily concurrent players:
CCU data courtesy of SteamDB. Used with permission.
Hourly concurrent players:
YouTube:
The views data is based on top 50 videos uploaded last week. Actual number of views might be more than the number shown.

The displayed number of videos uploaded yesterday is limited to 50, so if there were more videos uploaded, the number will still show 50.

If the game has commonly used word as its name (like "FEAR" or "Volume") its number of Youtube views might be wrong.
Games similar to this one:
#
Game
Release date

Price

Score rank
(Userscore / Metascore)

Owners

Players

Playtime (Median)

1
RimWorld
Jul 15, 2016
$29.99
97% (97%)
696,376 ±22,846
679,089 ±22,561
74:39 (35:19)
2
Stardew Valley
Feb 26, 2016
$14.99
97% (97%/89%)
2,838,542 ±46,006
2,615,387 ±44,172
47:37 (23:09)
3
Euro Truck Simulator 2
Jan 16, 2013
$19.99
95% (96%/79%)
4,024,443 ±54,701
3,760,822 ±52,896
68:31 (18:54)
4
Airships: Conquer the Skies
Feb 25, 2015
$9.99
95% (96%)
31,823 ±4,887
30,841 ±4,811
14:55 (05:24)
5
Kero Blaster
Nov 11, 2015
$9.99
95% (96%/82%)
118,060 ±9,413
23,376 ±4,189
03:48 (02:33)
6
Papers, Please
Aug 8, 2013
$9.99
95% (96%/85%)
1,805,273 ±36,735
1,589,190 ±34,475
06:06 (03:16)
7
Life Goes On: Done to Death
Apr 17, 2014
$12.99
95% (96%)
59,521 ±6,684
35,752 ±5,180
02:41 (00:58)
8
Slime Rancher
Jan 14, 2016
$19.99
92% (95%)
662,785 ±22,289
601,889 ±21,242
14:07 (07:38)
9
Cursed Castilla (Maldita Castilla EX)
Oct 20, 2016
$11.99
92% (95%)
4,715 ±1,881
3,732 ±1,673
02:14 (00:53)
10
Vanishing Realms
Apr 5, 2016
$19.99
92% (95%)
86,826 ±8,073
78,772 ±7,689
03:16 (02:00)
11
The Lion's Song: Episode 1 - Silence
Jul 7, 2016
Free
92% (95%)
108,434 ±9,021
41,645 ±5,591
02:06 (00:41)
12
Super Amazing Wagon Adventure
Oct 17, 2013
$2.99
92% (95%)
142,811 ±10,353
105,095 ±8,881
01:59 (00:46)
13
Card Quest
Jan 20, 2017
$7.99
N/A (N/A)
2,554 ±1,384
1,768 ±1,152
13:56 (19:06)
14
Distance
Dec 9, 2014
$19.99
89% (94%)
116,292 ±9,342
107,845 ±8,997
05:58 (01:59)
15
LIMBO
Aug 2, 2011
$9.99
89% (94%/88%)
4,099,483 ±55,203
2,535,240 ±43,495
03:12 (01:50)
16
Black Mesa
May 5, 2015
$19.99
89% (94%/86%)
550,618 ±20,318
361,448 ±16,466
10:41 (05:56)
17
Tabletop Simulator
Jun 5, 2015
$19.99
85% (93%)
1,273,317 ±30,871
1,159,775 ±29,467
17:45 (05:09)
18
Monster Slayers
Mar 23, 2017
$8.99
85% (93%/86%)
11,197 ±2,899
10,018 ±2,742
16:19 (10:34)
19
Ghost 1.0
Jun 6, 2016
$12.99
85% (93%)
41,645 ±5,591
33,984 ±5,051
11:11 (06:06)
20
Hero of the Kingdom
Nov 14, 2013
$5.99
81% (92%)
141,632 ±10,310
93,308 ±8,368
03:42 (03:08)
21
Battlerite
Sep 20, 2016
$19.99
81% (92%)
661,999 ±22,276
644,516 ±21,980
28:15 (10:50)
22
The End Is Nigh
Jul 12, 2017
$14.99
81% (92%)
26,519 ±4,461
24,948 ±4,327
06:30 (02:09)
23
Subnautica
Dec 16, 2014
$19.99
77% (91%)
1,596,655 ±34,556
1,468,577 ±33,146
22:48 (09:45)
24
Oxygen Not Included
May 18, 2017
$24.99
77% (91%)
317,642 ±15,437
304,284 ±15,109
23:30 (11:09)
25
The Forest
May 30, 2014
$14.99
77% (91%)
3,105,306 ±48,104
2,971,727 ±47,065
21:23 (11:02)
26
Sword With Sauce: Alpha
Jan 27, 2017
$2.99
77% (91%)
117,274 ±9,382
109,220 ±9,054
03:54 (01:25)
27
Onward
Aug 29, 2016
$24.99
77% (91%)
55,003 ±6,425
51,271 ±6,203
09:07 (02:00)
28
Raw Data
Jul 14, 2016
$39.99
74% (90%)
85,058 ±7,990
78,772 ±7,689
06:46 (02:18)
29
Northgard
Feb 22, 2017
$19.99
74% (90%)
244,566 ±13,546
231,798 ±13,188
10:05 (04:37)
30
Evolution VR
Feb 3, 2017
$9.99
N/A (N/A)
25,537 ±4,378
13,161 ±3,143
00:31 (00:13)
31
Super Win the Game
Oct 1, 2014
$7.99
74% (90%)
35,948 ±5,194
20,823 ±3,953
03:51 (02:44)
32
Elven Assassin
Sep 10, 2016
$9.99
74% (90%)
7,465 ±2,367
6,679 ±2,239
29:37 (03:52)
33
PARTICLE MACE
Jan 22, 2015
$9.99
71% (89%)
240,638 ±13,437
144,972 ±10,431
02:58 (02:32)
34
DungeonUp
Sep 4, 2015
$4.99
67% (88%)
35,752 ±5,180
21,608 ±4,027
04:51 (04:03)
35
Upside Down
Feb 14, 2017
$0.99
67% (88%)
59,325 ±6,673
35,359 ±5,152
03:26 (03:04)
36
SPORE
Dec 19, 2008
$19.99
64% (87%/84%)
1,715,304 ±35,812
1,505,900 ±33,563
19:08 (07:09)
37
Project Zomboid
Nov 8, 2013
$14.99
64% (87%)
783,595 ±24,232
753,736 ±23,767
24:09 (06:24)
38
Okhlos: Omega
Aug 18, 2016
$12.99
61% (86%/69%)
186,813 ±11,840
66,200 ±7,049
02:37 (00:54)
39
Heavy Bullets
Sep 18, 2014
$9.99
61% (86%/72%)
112,756 ±9,199
87,415 ±8,100
03:25 (01:27)
40
The Basement Collection
Aug 31, 2012
$3.99
61% (86%)
377,948 ±16,837
210,190 ±12,559
02:45 (00:49)
41
BeamNG.drive
May 29, 2015
$24.99
61% (86%)
479,311 ±18,959
470,864 ±18,791
31:53 (07:18)
42
McPixel
Sep 25, 2012
$4.99
61% (86%/76%)
486,579 ±19,102
359,876 ±16,430
02:44 (01:18)
43
Ropes And Dragons VR
Apr 21, 2017
$0.99
N/A (N/A)
56,771 ±6,528
51,467 ±6,215
03:37 (03:30)
44
World of One
Jun 8, 2017
$6.99
N/A (N/A)
5,107 ±1,958
2,750 ±1,436
02:50 (02:40)
45
BADLAND: Game of the Year Edition
May 26, 2015
$2.39
58% (85%/79%)
116,881 ±9,366
69,736 ±7,235
03:49 (01:38)
46
No Time To Explain Remastered
Jul 17, 2015
$14.99
58% (85%)
1,073,146 ±28,348
276,193 ±14,395
02:08 (00:58)
47
Of Guards And Thieves
Jul 16, 2014
Free
58% (85%)
196,242 ±12,135
153,419 ±10,730
03:22 (00:51)
48
A Bird Story
Nov 7, 2014
$3.99
56% (84%/66%)
277,568 ±14,431
163,241 ±11,068
02:11 (01:27)
49
Holodrive
Mar 24, 2016
Free
56% (84%)
165,402 ±11,141
110,595 ±9,111
02:44 (02:03)
50
Mechanic Escape
Apr 15, 2014
$4.99
56% (84%)
208,029 ±12,494
128,667 ±9,827
02:28 (01:05)
51
We Happy Few
Jul 26, 2016
$29.99
56% (84%)
119,435 ±9,468
112,756 ±9,199
06:41 (02:41)
52
Scrap Mechanic
Jan 19, 2016
$19.99
53% (83%)
612,889 ±21,435
597,371 ±21,162
23:58 (08:51)
53
The Sims 3
Jan 27, 2011
$19.99
53% (83%/86%)
1,426,343 ±32,668
1,268,209 ±30,810
61:58 (16:26)
54
Basement
Apr 30, 2015
$8.99
53% (83%)
58,539 ±6,629
57,164 ±6,550
07:12 (03:36)
55
HAWKEN
Feb 14, 2014
Free
53% (83%/73%)
3,446,323 ±50,655
2,056,519 ±39,196
05:55 (00:57)
56
Airscape - The Fall of Gravity
Aug 11, 2015
$4.99
53% (83%)
333,553 ±15,818
221,190 ±12,883
05:40 (02:12)
57
Dungeon Escape
May 27, 2016
$3.99
51% (82%)
32,609 ±4,947
21,412 ±4,009
03:05 (03:05)
58
Never Alone (Kisima Ingitchuna)
Nov 18, 2014
$14.99
51% (82%)
492,669 ±19,221
267,157 ±14,158
03:47 (02:10)
59
Haunt the House: Terrortown
Jun 6, 2014
$4.99
51% (82%)
61,092 ±6,772
49,699 ±6,108
02:15 (01:13)
60
Disoriented
Nov 21, 2016
$3.99
51% (82%)
9,626 ±2,688
5,107 ±1,958
00:44 (00:24)
61
Spaceport Hope
Apr 15, 2016
$1.99
49% (81%)
135,739 ±10,093
81,915 ±7,841
03:20 (03:08)
62
Xbird
May 1, 2017
$0.62
49% (81%)
24,162 ±4,259
17,679 ±3,643
06:30 (01:20)
63
The Age of Decadence
Oct 14, 2015
$29.99
49% (81%/81%)
79,754 ±7,737
62,075 ±6,826
16:21 (03:51)
64
Eternal Card Game
Nov 18, 2016
Free
49% (81%)
212,350 ±12,623
165,205 ±11,134
39:47 (02:37)
65
VRChat
Feb 1, 2017
Free
49% (81%)
60,503 ±6,739
38,502 ±5,376
01:53 (00:21)
66
Stellar Overload
Oct 11, 2016
$19.99
46% (80%)
22,983 ±4,153
19,055 ±3,782
12:59 (02:19)
67
Rust
Dec 11, 2013
$19.99
46% (80%)
5,517,968 ±63,935
5,278,902 ±62,553
110:06 (24:04)
68
Pixel Privateers
Feb 21, 2017
$14.99
44% (79%)
37,520 ±5,307
34,180 ±5,065
07:44 (04:29)
69
Island 359
Aug 23, 2016
$19.99
44% (79%)
14,144 ±3,258
11,786 ±2,974
05:08 (01:38)
70
Paranormal Activity: The Lost Soul
Mar 14, 2017
$39.99
44% (79%)
8,447 ±2,518
7,465 ±2,367
04:31 (02:16)
71
Hurtworld
Dec 3, 2015
$24.99
42% (78%)
546,689 ±20,246
487,365 ±19,117
63:36 (12:58)
72
The Adventures of Tree
Mar 1, 2016
$4.99
N/A (N/A)
96,648 ±8,517
71,897 ±7,346
07:06 (05:54)
73
Dungeon of Zolthan
May 11, 2016
$0.99
40% (77%)
138,293 ±10,188
95,862 ±8,482
08:57 (03:29)
74
Monochroma
May 28, 2014
$19.99
40% (77%)
27,305 ±4,527
13,358 ±3,166
03:48 (02:18)
75
Subsistence
Oct 25, 2016
$13.99
40% (77%)
47,931 ±5,998
44,592 ±5,785
13:57 (02:51)
76
Moon Hunters
Mar 10, 2016
$14.99
40% (77%/62%)
96,648 ±8,517
69,932 ±7,245
05:37 (03:18)
77
Youtubers Life
Feb 2, 2017
$24.99
38% (76%/63%)
557,494 ±20,445
547,868 ±20,268
13:48 (08:29)
78
Formata
Feb 10, 2017
$9.99
37% (75%)
7,858 ±2,428
7,465 ±2,367
04:31 (02:42)
79
Shardbound
Apr 6, 2017
Free
37% (75%)
177,188 ±11,531
118,453 ±9,429
04:23 (00:32)
80
Atonement 2: Ruptured by Despair
Oct 18, 2016
$5.99
N/A (N/A)
87,415 ±8,100
56,967 ±6,539
11:41 (03:19)
81
Estranged: Act II
Mar 17, 2017
Free
37% (75%)
11,393 ±2,924
7,268 ±2,335
00:33 (00:33)
82
Shio
May 4, 2017
$11.99
37% (75%)
14,144 ±3,258
12,965 ±3,119
04:35 (02:28)
83
Super Mustache
Jan 27, 2016
$0.99
37% (75%)
337,482 ±15,911
203,707 ±12,363
03:12 (03:29)
84
Feed and Grow: Fish
Jan 8, 2016
$14.99
37% (75%)
59,521 ±6,684
57,753 ±6,584
12:24 (04:32)
85
Sometimes: Success Requires Sacrifice
Feb 27, 2015
$0.99
35% (74%)
185,831 ±11,809
138,097 ±10,180
03:10 (03:13)
86
Overgrowth
$29.99
35% (74%)
233,959 ±13,249
115,113 ±9,295
07:06 (02:49)
87
Gun Rocket
May 2, 2016
$1.99
35% (74%)
239,066 ±13,393
157,348 ±10,866
03:45 (03:31)
88
Between Me and The Night
Jan 22, 2016
$14.99
35% (74%/62%)
155,580 ±10,805
86,040 ±8,036
04:19 (04:35)
89
Gang Beasts
Aug 29, 2014
$19.99
33% (73%)
834,669 ±25,008
791,452 ±24,353
06:28 (02:22)
90
Three Heroes
Sep 16, 2015
$4.99
33% (73%)
160,491 ±10,974
111,774 ±9,159
04:06 (04:08)
91
Terra Incognita ~ Chapter One: The Descendant
Feb 3, 2015
$0.99
33% (73%)
461,828 ±18,610
267,353 ±14,163
03:17 (03:24)
92
Stigmat
Sep 29, 2015
$4.99
33% (73%)
355,947 ±16,340
199,975 ±12,250
02:55 (03:29)
93
Atonement: Scourge of Time
Jul 16, 2015
$6.99
33% (73%)
182,885 ±11,715
115,702 ±9,319
08:14 (04:30)
94
Fly and Destroy
Jul 29, 2016
$1.99
31% (72%)
97,237 ±8,543
59,521 ±6,684
03:28 (03:26)
95
P.A.M.E.L.A.
Mar 9, 2017
$24.99
31% (72%)
10,411 ±2,795
8,250 ±2,488
02:40 (01:11)
96
See No Evil
Aug 25, 2014
$4.99
31% (72%)
120,024 ±9,491
83,094 ±7,897
11:24 (03:01)
97
Gods Will Be Watching
Jul 24, 2014
$9.99
30% (71%/64%)
299,962 ±15,001
178,170 ±11,563
03:14 (01:26)
98
The Four Kings Casino and Slots
Jun 1, 2015
Free
28% (70%)
373,823 ±16,745
219,815 ±12,843
05:29 (00:42)
99
Kingdom of Loot
Apr 14, 2017
$8.99
28% (70%)
9,036 ±2,604
8,643 ±2,547
06:03 (02:54)
100
Desolate Wastes: Vendor Chronicles
Jul 21, 2017
$1.19
N/A (N/A)
84,665 ±7,972
54,610 ±6,402
11:33 (03:21)
101
Woodle Tree Adventures
Mar 2, 2016
$2.99
28% (70%)
759,433 ±23,856
529,206 ±19,920
02:48 (02:35)
102
Inquisitor
Aug 2013
$2.99
28% (70%/64%)
110,399 ±9,103
49,895 ±6,120
05:11 (02:57)
103
Miscreated
Oct 30, 2014
$19.99
28% (70%)
668,481 ±22,384
611,514 ±21,411
22:34 (04:56)
104
Super LOH
Dec 7, 2016
$0.99
28% (70%)
113,935 ±9,247
101,559 ±8,731
03:28 (03:30)
105
Heaven Forest - VR MMO
Dec 14, 2016
$0.99
24% (67%)
186,617 ±11,834
153,222 ±10,723
05:27 (05:53)
106
Loot Hero DX
Jul 3, 2015
$2.99
24% (67%)
177,188 ±11,531
126,703 ±9,751
04:02 (04:05)
107
Next Car Game: Wreckfest
Jan 14, 2014
$39.99
23% (66%)
302,712 ±15,070
290,533 ±14,764
07:43 (02:17)
108
9Dragons
Feb 14, 2017
Free
23% (66%)
26,126 ±4,428
18,269 ±3,703
07:06 (00:11)
109
HELLION
Feb 24, 2017
$24.99
23% (66%)
33,591 ±5,021
31,627 ±4,872
14:41 (04:35)
110
Brawl of Ages
Apr 10, 2017
Free
22% (65%)
186,617 ±11,834
123,953 ±9,645
02:08 (00:28)
111
CaesarIA
Jan 20, 2015
Free
21% (64%)
289,551 ±14,739
175,420 ±11,473
01:51 (00:15)
112
Face It - A game to fight inner demons
Jun 9, 2017
$3.99
21% (64%)
83,487 ±7,916
57,557 ±6,573
04:47 (03:49)
113
Super Duper Flying Genocide 2017
Dec 29, 2016
$0.99
21% (64%)
114,917 ±9,287
105,291 ±8,890
03:12 (03:30)
114
H1Z1: King of the Kill
Feb 17, 2016
$19.99
19% (63%)
6,248,327 ±67,974
5,237,060 ±62,308
76:04 (16:28)
115
Planet Nomads
May 25, 2017
$19.99
18% (62%)
12,769 ±3,096
11,001 ±2,873
04:45 (01:50)
116
Asteroid Bounty Hunter
Feb 24, 2016
$2.99
17% (61%)
166,777 ±11,187
100,773 ±8,697
04:26 (03:45)
117
BATTLECREW Space Pirates
Jul 10, 2017
Free
15% (59%)
29,662 ±4,718
15,519 ±3,413
00:57 (00:21)
118
Guardians of Ember
Dec 13, 2016
$19.99
15% (59%)
41,056 ±5,551
33,002 ±4,977
12:34 (03:56)
119
ERR - 001
Dec 13, 2016
Free
N/A (N/A)
5,500 ±2,032
1,768 ±1,152
00:12 (00:04)
120
Etaria | Survival Adventure
Feb 4, 2016
$0.99
13% (56%)
183,474 ±11,734
171,491 ±11,344
04:27 (03:30)
121
No Way Out
Jan 27, 2017
$4.99
N/A (N/A)
7,465 ±2,367
5,107 ±1,958
02:33 (02:53)
122
Shut Up And Dig
Nov 9, 2015
$4.99
N/A (N/A)
177,974 ±11,557
90,558 ±8,244
02:47 (03:07)
123
Kivi, Toilet and Shotgun
Jan 15, 2016
$0.99
11% (53%)
300,355 ±15,011
194,278 ±12,074
03:38 (03:30)
124
Calcu-Late
Mar 18, 2016
$0.99
N/A (N/A)
246,334 ±13,595
174,241 ±11,435
03:50 (03:30)
125
GunFleet
Feb 6, 2017
Free
10% (52%)
47,342 ±5,961
38,698 ±5,389
02:09 (00:15)
126
Rolling Sun
Jun 3, 2015
$4.99
10% (51%)
163,830 ±11,088
116,488 ±9,350
09:10 (03:19)
127
Red Risk
Mar 4, 2016
$0.99
9% (50%)
114,131 ±9,255
85,254 ±7,999
04:00 (03:54)
128
Shot In The Dark
Jun 10, 2015
Free
8% (49%)
80,540 ±7,775
30,252 ±4,765
03:13 (04:14)
129
Castle Story
Sep 23, 2013
$19.99
8% (48%)
187,992 ±11,877
181,706 ±11,677
09:24 (03:32)
130
NUKED KNIGHT
Oct 19, 2016
$4.99
N/A (N/A)
113,149 ±9,215
80,147 ±7,756
03:17 (03:30)
131
Autumn Dream
Nov 5, 2016
$2.99
N/A (N/A)
71,897 ±7,346
69,539 ±7,225
03:30 (03:30)
132
Armored Gear
Feb 27, 2017
$2.99
N/A (N/A)
53,628 ±6,344
50,485 ±6,156
03:24 (03:30)
133
Find Out
Feb 16, 2016
$0.99
N/A (N/A)
133,186 ±9,998
127,685 ±9,789
03:31 (03:31)
134
High Octane Drift
Oct 14, 2016
Free
7% (47%)
718,770 ±23,210
572,423 ±20,716
02:15 (00:15)
135
Red Lake
Mar 25, 2015
$2.99
7% (46%)
182,885 ±11,715
130,043 ±9,879
03:15 (03:26)
136
Bibou
Apr 29, 2016
$0.99
N/A (N/A)
136,525 ±10,122
112,756 ±9,199
03:25 (03:30)
137
Head Shot
Jun 3, 2016
$1.99
6% (43%)
400,342 ±17,328
296,033 ±14,903
03:32 (03:56)
138
New kind of adventure
Jun 4, 2015
$0.99
5% (41%)
302,516 ±15,065
212,547 ±12,629
03:23 (03:24)
139
PulseCharge
Jan 27, 2016
$0.99
5% (41%)
123,364 ±9,622
81,915 ±7,841
09:03 (03:29)
140
ShipLord
Dec 2, 2015
$1.99
N/A (N/A)
305,855 ±15,148
182,688 ±11,709
04:14 (04:23)
141
Whispers
Jul 29, 2016
$4.99
N/A (N/A)
63,253 ±6,890
56,378 ±6,505
03:36 (03:30)
142
WAR7
Oct 21, 2016
Free
N/A (N/A)
12,376 ±3,048
786 ±768
00:07 (00:06)
143
Way of Hero
Jan 16, 2017
$0.99
N/A (N/A)
127,292 ±9,774
117,470 ±9,389
04:26 (04:31)
144
Despair
May 12, 2015
$0.99
3% (35%)
276,193 ±14,395
209,011 ±12,523
03:02 (03:05)
145
Under Zero
Mar 2, 2017
$4.99
N/A (N/A)
245,941 ±13,584
154,205 ±10,757
03:14 (03:29)
146
Moon Colonization Project
Jul 9, 2016
$1.99
N/A (N/A)
188,778 ±11,902
156,955 ±10,853
04:05 (04:30)
147
The District
Mar 31, 2015
$0.99
1% (22%)
215,101 ±12,704
186,224 ±11,821
03:24 (03:30)
148
Love is Blind: Mutants
Mar 15, 2016
$6.99
N/A (N/A)
49,503 ±6,096
35,948 ±5,194
03:38 (03:30)
149
Storm in Desert
Mar 28, 2017
$1.99
N/A (N/A)
76,022 ±7,554
71,307 ±7,316
06:16 (06:32)
150
Turn Around
Feb 28, 2017
$1.99
N/A (N/A)
275,407 ±14,374
205,671 ±12,423
03:20 (03:30)
151
Robowars
Oct 24, 2014
$14.99
N/A (N/A)
137,704 ±10,166
74,254 ±7,465
02:48 (02:58)