Uriel's Chasm 2: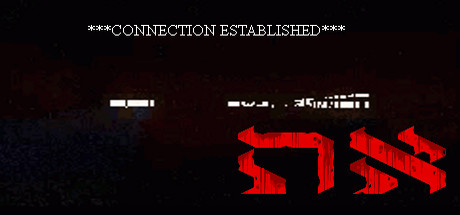 Store | Hub | SteamDB
Developer: Rail Slave Games Publisher: KISS ltd
Genre: Action, Adventure, Indie
Languages: English
Tags: Indie (26), Action (24), Adventure (23), Shoot 'Em Up (11)
Category: Single-player, Full controller support, Steam Trading Cards
Release date: Nov 13, 2015
Price: $4.99
Old userscore: 28% Owners: 91,451 ± 9,044
Players in the last 2 weeks: 2,339 ± 1,446 (2.56%)
Players total: 64,320 ± 7,585 (70.33%)
Followers: 205
Peak concurrent players yesterday: 40
Playtime in the last 2 weeks: 02:20 (average) 03:00 (median)
Playtime total: 03:22 (average) 03:22 (median)

Steam Spy is still in beta, so expect major bugs.
Peak daily concurrent players:
CCU data courtesy of SteamDB. Used with permission.
Hourly concurrent players:
YouTube:
The views data is based on top 50 videos uploaded last week. Actual number of views might be more than the number shown.

The displayed number of videos uploaded yesterday is limited to 50, so if there were more videos uploaded, the number will still show 50.

If the game has commonly used word as its name (like "FEAR" or "Volume") its number of Youtube views might be wrong.
Games similar to this one:
#
Game
Release date

Price

Score rank
(Userscore / Metascore)

Owners

Players

Playtime (Median)

1
Princess Remedy In A Heap of Trouble
Sep 8, 2016
$2.99
99% (98%)
4,210 ±1,940
3,041 ±1,649
01:48 (02:24)
2
Kero Blaster
Nov 11, 2015
$9.99
95% (96%/82%)
17,308 ±3,934
14,033 ±3,543
06:05 (04:35)
3
Bear Haven Nights
Jan 29, 2016
$4.99
N/A (N/A)
4,678 ±2,045
2,573 ±1,517
02:21 (02:32)
4
Polygod
Oct 13, 2016
$9.99
N/A (N/A)
3,041 ±1,649
2,339 ±1,446
06:37 (10:26)
5
On A Roll 3D
Feb 12, 2015
$3.99
92% (95%)
57,537 ±7,174
39,995 ±5,981
03:49 (03:34)
6
Helen's Mysterious Castle
Mar 18, 2016
$1.99
92% (95%)
24,325 ±4,664
11,227 ±3,169
02:41 (02:17)
7
Hyper Knights
May 19, 2017
$4.99
92% (95%)
4,444 ±1,993
3,274 ±1,711
02:39 (03:31)
8
Super Cane Magic ZERO
Aug 26, 2015
$19.99
89% (94%)
8,186 ±2,706
7,484 ±2,587
06:03 (03:55)
9
Immortal Defense
Aug 31, 2015
$9.99
89% (94%)
4,444 ±1,993
3,041 ±1,649
06:20 (04:57)
10
NO THING
Apr 7, 2016
$3.99
89% (94%)
12,630 ±3,361
9,356 ±2,893
05:41 (05:18)
11
The Metronomicon
Sep 29, 2016
$19.99
89% (94%/79%)
6,081 ±2,332
4,912 ±2,096
03:56 (03:36)
12
Angels of Death
Dec 19, 2016
$9.99
89% (94%)
12,864 ±3,392
11,227 ±3,169
06:38 (06:08)
13
The Enchanted Cave 2
Jun 3, 2015
$4.99
85% (93%)
15,437 ±3,716
12,630 ±3,361
14:51 (07:09)
14
Doom & Destiny Advanced
Nov 15, 2016
$9.99
85% (93%)
6,315 ±2,376
3,742 ±1,829
04:40 (04:16)
15
Parcel
Apr 22, 2015
$4.99
85% (93%)
19,179 ±4,142
13,566 ±3,483
04:03 (03:21)
16
Tumbleweed Express
May 31, 2016
$4.99
85% (93%)
3,976 ±1,886
3,041 ±1,649
02:26 (02:45)
17
Fortix 2
May 6, 2011
$1.99
85% (93%/74%)
102,444 ±9,572
64,787 ±7,612
03:43 (02:14)
18
Hover : Revolt Of Gamers
Apr 6, 2015
$19.99
82% (92%)
17,542 ±3,961
12,162 ±3,298
03:59 (01:20)
19
Quest for Infamy
Jul 10, 2014
$9.99
N/A (N/A/63%)
50,988 ±6,753
27,131 ±4,926
04:56 (02:48)
20
Shadows of Adam
Feb 23, 2017
$14.99
82% (92%/77%)
1,403 ±1,120
1,169 ±1,022
07:36 (10:06)
21
Solstice
Mar 23, 2016
$19.99
N/A (N/A)
81,628 ±8,544
12,162 ±3,298
02:17 (02:09)
22
CounterAttack
Apr 21, 2016
$7.99
N/A (N/A)
4,444 ±1,993
3,274 ±1,711
20:21 (07:15)
23
Machina of the Planet Tree -Planet Ruler-
Jul 28, 2015
$12.99
75% (90%)
14,969 ±3,659
5,613 ±2,240
04:57 (02:00)
24
God of Word
Sep 28, 2016
$4.99
N/A (N/A)
10,057 ±2,999
5,613 ±2,240
03:11 (03:27)
25
Camp Sunshine
Oct 27, 2016
$4.99
75% (90%)
8,654 ±2,782
5,379 ±2,193
03:12 (03:35)
26
Trace Vector
Aug 19, 2014
$6.99
N/A (N/A)
14,501 ±3,601
9,122 ±2,856
05:35 (04:49)
27
Just Get Through
Jan 30, 2015
$4.99
75% (90%)
22,220 ±4,458
13,566 ±3,483
02:59 (01:21)
28
C. Kane
Jan 25, 2016
$1.99
N/A (N/A)
6,783 ±2,463
3,742 ±1,829
05:14 (11:15)
29
Affairs of the Court: Choice of Romance
Jun 23, 2016
$5.99
N/A (N/A)
3,041 ±1,649
2,573 ±1,517
16:56 (05:36)
30
Hero and Daughter+
Feb 18, 2016
$9.99
75% (90%)
6,315 ±2,376
5,379 ±2,193
28:42 (15:51)
31
Offspring Fling!
May 11, 2012
$7.99
75% (90%/79%)
282,539 ±15,893
133,317 ±10,919
02:20 (01:37)
32
Konung 2
Apr 23, 2014
$2.99
75% (90%/35%)
24,558 ±4,687
3,742 ±1,829
13:48 (05:50)
33
ChromaGun
Feb 16, 2016
$12.99
N/A (N/A)
12,630 ±3,361
8,888 ±2,819
02:19 (01:26)
34
10,000,000
Jan 15, 2013
$4.99
75% (90%/67%)
128,172 ±10,706
106,420 ±9,756
07:13 (04:57)
35
So Many Me
Jul 17, 2014
$14.99
N/A (N/A/78%)
5,613 ±2,240
4,444 ±1,993
02:42 (01:29)
36
An Assassin in Orlandes
May 12, 2015
$4.99
N/A (N/A)
24,792 ±4,709
14,969 ±3,659
03:55 (03:15)
37
Freedom Fall
Jan 10, 2014
$9.99
71% (89%)
32,745 ±5,412
21,518 ±4,387
04:18 (02:08)
38
Dungeon Escape
May 27, 2016
$3.99
71% (89%)
25,728 ±4,797
17,308 ±3,934
03:47 (03:39)
39
Braveland Pirate
Sep 14, 2015
$6.99
71% (89%)
11,461 ±3,202
6,549 ±2,420
04:41 (03:53)
40
TumbleSeed
May 2, 2017
$14.99
N/A (N/A)
1,871 ±1,293
1,637 ±1,210
03:39 (02:48)
41
Drox Operative
Feb 18, 2014
$19.99
71% (89%/74%)
15,437 ±3,716
13,332 ±3,453
13:41 (04:12)
42
Citizens of Earth
Jan 20, 2015
$14.99
71% (89%/66%)
96,596 ±9,295
34,148 ±5,527
05:29 (03:45)
43
Looterkings
Aug 16, 2016
$17.99
71% (89%)
8,186 ±2,706
7,484 ±2,587
06:09 (04:04)
44
Red Rope: Don't Fall Behind
Jul 21, 2016
$7.99
N/A (N/A)
3,976 ±1,886
3,508 ±1,771
01:39 (01:47)
45
Sublevel Zero
Oct 8, 2015
$14.99
68% (88%/70%)
17,776 ±3,987
14,501 ±3,601
02:12 (01:07)
46
DinoSystem
Jun 25, 2015
$7.99
68% (88%)
4,912 ±2,096
3,508 ±1,771
01:22 (02:07)
47
Penny Arcade's On the Rain-Slick Precipice of Darkness 3
Jun 25, 2012
$4.99
68% (88%)
330,720 ±17,194
139,164 ±11,156
04:13 (01:13)
48
Cellar
Mar 23, 2016
$0.99
68% (88%)
7,952 ±2,667
4,912 ±2,096
03:44 (02:37)
49
DungeonUp
Sep 4, 2015
$4.99
68% (88%)
32,043 ±5,354
19,881 ±4,217
04:42 (03:56)
50
Eschalon: Book II
Jul 12, 2010
$5.99
N/A (N/A)
47,947 ±6,549
13,332 ±3,453
21:56 (08:08)
51
They Breathe
May 23, 2014
$1.99
65% (87%)
57,303 ±7,159
36,955 ±5,749
01:42 (00:48)
52
Remnants Of Isolation
May 1, 2015
$1.99
N/A (N/A)
69,231 ±7,869
15,671 ±3,744
03:27 (03:36)
53
Conception II: Children of the Seven Stars
Aug 15, 2016
$19.99
65% (87%)
21,050 ±4,339
15,671 ±3,744
08:54 (03:23)
54
Mighty Switch Force! Academy
Nov 23, 2015
$9.99
N/A (N/A)
3,274 ±1,711
1,637 ±1,210
03:19 (05:52)
55
Downward
Dec 19, 2016
$9.99
65% (87%)
4,444 ±1,993
2,105 ±1,372
02:39 (03:42)
56
Wick
Dec 17, 2015
$5.99
62% (86%)
14,033 ±3,543
11,227 ±3,169
01:25 (01:11)
57
Six Sides of the World
Jan 20, 2016
$4.99
N/A (N/A)
22,453 ±4,481
13,799 ±3,513
03:48 (03:29)
58
Mr. Bree+
May 1, 2014
$2.99
62% (86%)
31,575 ±5,314
20,115 ±4,242
03:30 (03:35)
59
Freaking Meatbags
Feb 4, 2015
$9.99
62% (86%/69%)
39,527 ±5,946
10,291 ±3,034
01:50 (01:01)
60
DarkMaus
Jan 26, 2016
$9.99
62% (86%/83%)
13,799 ±3,513
11,227 ±3,169
02:37 (01:42)
61
Boot Hill Heroes
Oct 10, 2014
$8.99
N/A (N/A)
9,356 ±2,893
6,549 ±2,420
01:51 (01:44)
62
OBEY
May 21, 2015
$14.99
62% (86%)
8,186 ±2,706
6,783 ±2,463
03:00 (02:01)
63
Eschalon: Book I
Feb 10, 2009
Free
62% (86%/75%)
53,561 ±6,921
17,542 ±3,961
17:15 (03:09)
64
McPixel
Sep 25, 2012
$4.99
62% (86%/76%)
487,660 ±20,875
361,360 ±17,972
02:44 (01:25)
65
This Book Is A Dungeon
Oct 9, 2015
$4.99
59% (85%)
32,043 ±5,354
17,308 ±3,934
02:33 (02:18)
66
Muffin Knight
May 2014
$6.99
59% (85%)
83,966 ±8,666
21,518 ±4,387
02:44 (00:42)
67
Vox Populi Vox Dei 2
Mar 17, 2015
$2.99
59% (85%)
65,489 ±7,653
50,988 ±6,753
03:42 (03:31)
68
Magicians & Looters
Jul 1, 2014
$5.99
N/A (N/A)
8,888 ±2,819
6,549 ±2,420
02:02 (01:39)
69
Lethal RPG: War
Jul 17, 2015
$2.99
59% (85%)
31,809 ±5,334
7,251 ±2,546
03:52 (01:30)
70
Construct: Escape the System
Dec 2, 2016
$7.99
N/A (N/A)
5,146 ±2,145
3,041 ±1,649
08:06 (04:53)
71
Planet Alcatraz
Apr 16, 2014
$3.99
59% (85%)
35,083 ±5,602
21,518 ±4,387
06:32 (03:05)
72
Cally's Caves 3
Jan 5, 2016
$6.99
59% (85%)
39,527 ±5,946
21,518 ±4,387
05:33 (04:09)
73
VERSUS: The Lost Ones
Aug 21, 2015
$3.99
59% (85%)
5,379 ±2,193
3,742 ±1,829
10:47 (10:07)
74
A Wise Use of Time
Sep 4, 2015
$6.99
59% (85%)
6,081 ±2,332
4,912 ±2,096
03:49 (04:12)
75
Heart&Slash
Aug 9, 2016
$14.99
57% (84%)
10,291 ±3,034
8,420 ±2,744
04:33 (02:47)
76
A Bird Story
Nov 7, 2014
$3.99
57% (84%/66%)
258,448 ±15,201
161,618 ±12,022
02:17 (01:32)
77
Gran Vitreous
May 20, 2015
$4.99
N/A (N/A)
2,573 ±1,517
2,105 ±1,372
01:53 (02:37)
78
Dungeon Rats
Nov 4, 2016
$8.99
54% (83%)
14,969 ±3,659
7,251 ±2,546
09:44 (07:06)
79
The Lost Heir 2: Forging a Kingdom
Jan 29, 2016
$3.99
N/A (N/A)
3,274 ±1,711
2,105 ±1,372
04:20 (02:52)
80
Fitz the Fox
Aug 6, 2015
$3.99
N/A (N/A)
14,267 ±3,572
10,291 ±3,034
03:11 (03:25)
81
Xbird
May 1, 2017
$0.99
52% (82%)
17,308 ±3,934
11,461 ±3,202
02:13 (01:48)
82
Haunt the House: Terrortown
Jun 6, 2014
$4.99
52% (82%)
60,110 ±7,332
50,286 ±6,707
02:26 (01:27)
83
Ratings War
Oct 2, 2015
$4.99
N/A (N/A)
3,906 ±2,305
1,776 ±1,554
01:52 (02:38)
84
Grand Class Melee 2
Feb 2, 2015
$9.99
N/A (N/A)
10,525 ±3,068
6,549 ±2,420
01:47 (01:24)
85
Penny Arcade's On the Rain-Slick Precipice of Darkness 4
Jun 7, 2013
$4.99
49% (81%)
196,935 ±13,270
90,048 ±8,974
04:22 (02:54)
86
SMASH+GRAB
Sep 27, 2016
Free
49% (81%)
15,905 ±3,772
13,566 ±3,483
43:15 (03:01)
87
Pankapu
Sep 21, 2016
$4.99
49% (81%)
7,251 ±2,546
5,146 ±2,145
02:16 (01:23)
88
Artificial Defense
Jun 1, 2016
$4.99
N/A (N/A)
29,002 ±5,093
20,816 ±4,315
04:00 (03:13)
89
OmniBus
May 26, 2016
$9.99
49% (81%/55%)
9,356 ±2,893
5,613 ±2,240
03:12 (01:54)
90
Island 359
Aug 23, 2016
$19.99
49% (81%)
15,671 ±3,744
14,033 ±3,543
09:14 (01:34)
91
A Bastard's Tale
May 26, 2015
$4.99
49% (81%)
10,759 ±3,102
8,186 ±2,706
02:16 (02:19)
92
Langoth
Feb 27, 2017
$2.99
N/A (N/A)
9,356 ±2,893
4,912 ±2,096
02:54 (03:03)
93
Mechanic Escape
Apr 15, 2014
$4.99
49% (81%)
197,169 ±13,278
121,155 ±10,409
02:21 (01:06)
94
Heroes of Legionwood
Jul 24, 2015
$6.99
N/A (N/A)
11,227 ±3,169
4,912 ±2,096
05:20 (05:44)
95
Star Wolves
Mar 2, 2010
$3.99
47% (80%)
80,458 ±8,483
23,857 ±4,619
06:35 (01:08)
96
Puzzle Quest 2
Aug 12, 2010
$9.99
47% (80%/83%)
59,642 ±7,304
53,795 ±6,937
34:21 (17:12)
97
Artifact Adventure
Jun 1, 2015
$6.99
47% (80%)
12,396 ±3,330
8,888 ±2,819
03:33 (01:45)
98
The Depths of Tolagal
Jan 5, 2015
$4.99
N/A (N/A)
4,912 ±2,096
1,637 ±1,210
01:26 (01:53)
99
Trap Them
Jul 10, 2015
$4.99
N/A (N/A)
9,356 ±2,893
4,444 ±1,993
03:41 (04:09)
100
The Madness of Little Emma
Dec 21, 2015
$8.99
47% (80%)
5,613 ±2,240
3,976 ±1,886
05:14 (03:59)
101
FreeHolder
Jul 5, 2016
$9.99
N/A (N/A)
2,105 ±1,372
1,637 ±1,210
02:18 (02:27)
102
Scrap Garden
May 6, 2016
$9.99
N/A (N/A/58%)
13,566 ±3,483
7,251 ±2,546
02:51 (03:14)
103
Project Explore
Mar 20, 2015
$1.99
45% (79%)
12,864 ±3,392
10,993 ±3,136
01:40 (01:47)
104
HORROR OF THE DEEP
Jan 13, 2017
$4.99
N/A (N/A)
1,403 ±1,120
702 ±792
00:43 (00:32)
105
Paranormal Activity: The Lost Soul
Mar 14, 2017
$39.99
45% (79%)
8,654 ±2,782
8,186 ±2,706
02:59 (01:38)
106
(The Gate of Firmament)
Feb 25, 2016
$14.99
45% (79%)
15,203 ±3,687
12,864 ±3,392
08:44 (03:50)
107
Into The Gloom
Apr 7, 2015
$2.99
45% (79%)
15,437 ±3,716
8,420 ±2,744
03:25 (02:23)
108
To The Capital
Dec 28, 2016
$1.99
N/A (N/A)
8,186 ±2,706
5,613 ±2,240
04:50 (05:19)
109
Vengeance
Apr 29, 2016
$8.99
N/A (N/A)
3,976 ±1,886
3,041 ±1,649
04:58 (06:39)
110
Planet R-12
May 5, 2016
$4.99
43% (78%)
17,542 ±3,961
10,993 ±3,136
03:24 (03:11)
111
Voodoo Garden
Aug 4, 2016
$2.99
43% (78%)
15,203 ±3,687
13,332 ±3,453
11:33 (02:32)
112
Wizorb
Mar 14, 2012
$2.99
41% (77%/81%)
232,253 ±14,410
118,582 ±10,298
02:27 (01:07)
113
It's A Wipe!
Dec 11, 2014
$4.99
41% (77%)
9,589 ±2,929
8,186 ±2,706
09:12 (02:50)
114
Monochroma
May 28, 2014
$19.99
41% (77%)
18,477 ±4,065
11,461 ±3,202
03:41 (02:41)
115
MegaSphere
Aug 25, 2015
$14.99
N/A (N/A)
4,678 ±2,045
4,444 ±1,993
01:41 (01:09)
116
Selfie : Sisters of the Amniotic Lens
May 8, 2015
$4.99
39% (76%)
39,527 ±5,946
21,284 ±4,363
10:35 (03:10)
117
Fear Equation
Jan 15, 2016
$14.99
N/A (N/A)
10,525 ±3,068
7,251 ±2,546
05:50 (04:21)
118
Flying Tigers: Shadows Over China
Aug 18, 2015
$14.99
39% (76%)
46,544 ±6,452
26,196 ±4,840
03:55 (02:54)
119
Super Motherload
Apr 4, 2014
$14.99
39% (76%)
79,523 ±8,434
52,157 ±6,830
05:25 (02:52)
120
Bullshot
Nov 22, 2016
$4.99
39% (76%)
13,332 ±3,453
8,420 ±2,744
01:42 (00:50)
121
Gun Rocket
May 2, 2016
$1.99
37% (75%)
214,711 ±13,856
140,568 ±11,212
03:34 (03:25)
122
Shio
May 4, 2017
$11.99
37% (75%)
10,291 ±3,034
9,823 ±2,964
03:57 (03:47)
123
Where's My Mommy?
Mar 1, 2016
$5.99
37% (75%)
8,888 ±2,819
5,613 ±2,240
02:40 (02:57)
124
Spirits
Sep 4, 2012
$9.99
37% (75%)
255,875 ±15,125
68,997 ±7,856
01:59 (00:50)
125
Turnover
Dec 15, 2015
$9.99
N/A (N/A)
2,105 ±1,372
936 ±914
00:56 (00:41)
126
Terrian Saga: KR-17
Jul 9, 2014
$0.49
37% (75%/83%)
52,157 ±6,830
32,277 ±5,373
03:45 (03:09)
127
Stranger of Sword City
Jun 6, 2016
$39.99
37% (75%)
15,671 ±3,744
14,267 ±3,572
23:13 (10:18)
128
Squirreltopia
Jan 12, 2015
$2.99
35% (74%)
40,229 ±5,999
29,704 ±5,154
03:00 (02:38)
129
Regalia: Of Men and Monarchs
May 18, 2017
$24.99
N/A (N/A/74%)
2,573 ±1,517
2,105 ±1,372
08:26 (10:28)
130
Reaper - Tale of a Pale Swordsman
Feb 7, 2014
$4.99
35% (74%)
56,601 ±7,115
27,833 ±4,989
02:26 (00:49)
131
The Cabin: VR Escape the Room
Jan 5, 2017
$4.99
N/A (N/A)
7,484 ±2,587
4,210 ±1,940
01:27 (01:21)
132
There Was A Caveman
Oct 8, 2015
$6.99
33% (73%)
21,752 ±4,411
12,396 ±3,330
02:43 (02:39)
133
P.A.M.E.L.A.
Mar 9, 2017
$24.99
33% (73%)
5,613 ±2,240
4,678 ±2,045
02:19 (01:11)
134
Yet Another World
Nov 30, 2015
$3.99
N/A (N/A)
35,551 ±5,639
32,511 ±5,392
06:11 (06:32)
135
Almightree: The Last Dreamer
Sep 7, 2015
$4.99
32% (72%)
9,589 ±2,929
7,017 ±2,505
02:44 (02:58)
136
Super LOH
Dec 7, 2016
$0.99
32% (72%)
87,007 ±8,821
76,482 ±8,271
03:23 (03:30)
137
Monster RPG 2
Oct 12, 2015
$1.99
N/A (N/A)
9,122 ±2,856
5,847 ±2,287
04:09 (03:30)
138
Soup: the Game
Mar 18, 2016
$1.99
N/A (N/A)
8,654 ±2,782
5,379 ±2,193
03:14 (03:13)
139
Albert and Otto
Oct 28, 2015
$4.99
30% (71%/69%)
31,341 ±5,295
19,881 ±4,217
03:27 (02:26)
140
Telepath Tactics
Apr 16, 2015
$14.99
30% (71%)
5,146 ±2,145
4,210 ±1,940
03:33 (00:45)
141
Stargazer
May 28, 2015
$4.99
30% (71%)
42,802 ±6,187
30,640 ±5,235
03:58 (03:55)
142
Inquisitor
Aug 2013
$9.99
29% (70%/64%)
123,494 ±10,509
60,344 ±7,347
07:13 (02:05)
143
Paranormal
Sep 12, 2013
$9.99
29% (70%)
40,931 ±6,051
28,768 ±5,073
02:34 (01:49)
144
Pier Solar and the Great Architects
Sep 29, 2014
$14.99
29% (70%/73%)
38,358 ±5,857
11,461 ±3,202
06:18 (01:02)
145
Stairs
Sep 28, 2015
$12.99
29% (70%/65%)
5,847 ±2,287
4,210 ±1,940
01:41 (01:59)
146
The Sacred Tears TRUE
Sep 25, 2014
$9.99
N/A (N/A)
28,301 ±5,031
11,227 ±3,169
02:40 (02:13)
147
Ilamentia
Nov 25, 2014
$5.99
N/A (N/A)
18,711 ±4,091
11,461 ±3,202
02:17 (01:34)
148
Kill The Bad Guy
May 28, 2014
$9.99
29% (70%)
79,055 ±8,409
51,690 ±6,799
01:30 (00:51)
149
Event Horizon
Apr 30, 2016
$5.99
N/A (N/A)
3,508 ±1,771
702 ±792
05:00 (04:59)
150
Dungeon Hearts
Mar 28, 2013
$2.99
27% (69%/73%)
103,379 ±9,615
72,038 ±8,027
02:59 (01:42)
151
CAT Interstellar
Aug 28, 2015
$2.99
27% (69%)
33,446 ±5,469
20,115 ±4,242
03:36 (00:37)
152
Spate
Mar 27, 2014
$1.99
27% (69%/61%)
40,697 ±6,033
11,461 ±3,202
01:06 (00:51)
153
Gyromancer
Nov 18, 2009
$5.99
27% (69%/71%)
175,885 ±12,541
42,100 ±6,136
06:12 (01:51)
154
Kaboom Monsters
Jul 7, 2016
$2.99
N/A (N/A)
7,017 ±2,505
4,444 ±1,993
04:56 (03:51)
155
Pesadelo - Regresso
Feb 10, 2016
$5.99
27% (69%)
13,332 ±3,453
6,783 ±2,463
02:22 (02:35)
156
FreezeME
Dec 10, 2015
$13.99
N/A (N/A)
4,912 ±2,096
2,807 ±1,584
02:41 (05:32)
157
Operation Abyss: New Tokyo Legacy
Mar 27, 2017
$19.99
N/A (N/A)
3,976 ±1,886
1,871 ±1,293
02:58 (01:20)
158
Wind Child
Mar 18, 2016
$3.99
N/A (N/A)
4,912 ±2,096
3,274 ±1,711
01:55 (02:39)
159
TinyKeep
Sep 29, 2014
$9.99
26% (68%)
71,804 ±8,014
38,826 ±5,893
02:05 (01:12)
160
Goblins and Grottos
Jul 7, 2016
$12.99
N/A (N/A)
7,952 ±2,667
4,912 ±2,096
02:28 (02:34)
161
Celestian Tales: Old North
Aug 10, 2015
$12.99
25% (67%)
18,010 ±4,013
12,396 ±3,330
04:42 (03:30)
162
Shiny The Firefly
May 16, 2014
$9.99
N/A (N/A)
48,181 ±6,565
24,091 ±4,642
02:30 (01:31)
163
Statues
Oct 27, 2015
$4.99
23% (66%)
22,453 ±4,481
15,437 ±3,716
03:34 (02:35)
164
Face It - A game to fight inner demons
Jul 9, 2015
$3.99
23% (66%)
71,570 ±8,001
46,544 ±6,452
04:03 (03:52)
165
The Lost Heir 3: Demon War
Mar 17, 2017
$5.99
N/A (N/A)
1,637 ±1,210
936 ±914
01:44 (01:53)
166
CodeSpells
Sep 18, 2015
$19.99
23% (66%)
15,437 ±3,716
13,566 ±3,483
02:02 (01:00)
167
The Mims Beginning
May 18, 2016
$16.99
22% (65%)
8,186 ±2,706
7,017 ±2,505
04:30 (01:55)
168
Warlocks vs Shadows
Aug 19, 2015
$13.99
22% (65%/68%)
26,897 ±4,905
18,243 ±4,039
03:46 (03:08)
169
Battle Mages
May 30, 2014
$3.99
N/A (N/A)
11,694 ±3,234
8,654 ±2,782
04:05 (01:50)
170
Depths of Fear :: Knossos
Apr 24, 2014
$5.99
22% (65%)
41,165 ±6,068
26,897 ±4,905
02:24 (01:48)
171
SpellForce 2: Faith in Destiny
Jun 19, 2012
$14.99
21% (64%/55%)
318,792 ±16,881
96,596 ±9,295
07:49 (01:30)
172
The Swindle
Jul 28, 2015
$14.99
21% (64%/70%)
17,074 ±3,908
12,630 ±3,361
04:52 (01:42)
173
Gynophobia
Jul 31, 2015
$3.99
21% (64%)
21,050 ±4,339
15,203 ±3,687
01:57 (02:29)
174
Pitiri 1977
Nov 7, 2014
$3.99
N/A (N/A)
51,222 ±6,769
17,776 ±3,987
01:53 (01:25)
175
Adventurer Manager
Dec 4, 2014
$4.99
20% (63%)
56,134 ±7,086
49,351 ±6,644
07:45 (05:04)
176
Salvation Prophecy
Oct 7, 2013
$19.99
20% (63%)
25,962 ±4,819
17,074 ±3,908
03:09 (01:18)
177
Mystica: The Ninth Society
Mar 6, 2016
$1.99
N/A (N/A)
9,356 ±2,893
6,549 ±2,420
07:14 (05:08)
178
Defragmented
Feb 12, 2016
$14.99
N/A (N/A/68%)
7,484 ±2,587
4,678 ±2,045
02:34 (04:31)
179
Noir Syndrome
Jun 4, 2014
$6.99
19% (62%)
41,398 ±6,085
25,260 ±4,753
01:39 (01:00)
180
Distant Star: Revenant Fleet
Apr 7, 2015
$9.99
17% (61%)
16,372 ±3,827
12,162 ±3,298
05:21 (02:18)
181
Doors
Feb 12, 2016
$4.99
17% (61%/40%)
15,203 ±3,687
10,993 ±3,136
02:42 (02:25)
182
Francisca
Jul 26, 2016
$0.99
17% (61%)
10,993 ±3,136
7,718 ±2,627
01:23 (01:03)
183
The Lost
Aug 17, 2016
$5.99
N/A (N/A)
1,871 ±1,293
1,169 ±1,022
01:54 (02:30)
184
Toby: The Secret Mine
Oct 20, 2015
$9.99
16% (60%)
24,091 ±4,642
14,969 ±3,659
03:10 (02:12)
185
Malevolence: The Sword of Ahkranox
May 9, 2014
$19.99
N/A (N/A)
3,041 ±1,649
2,339 ±1,446
02:47 (04:18)
186
Ethan: Meteor Hunter
Feb 7, 2014
$9.99
N/A (N/A)
85,136 ±8,726
33,914 ±5,508
02:19 (01:18)
187
Heroes & Legends: Conquerors of Kolhar
Aug 21, 2014
$9.99
N/A (N/A)
28,535 ±5,052
17,776 ±3,987
03:41 (03:38)
188
Yohjo Simulator
Nov 17, 2015
$4.99
15% (58%)
4,912 ±2,096
2,573 ±1,517
00:24 (00:36)
189
D.N.Age
Jul 29, 2016
$4.99
N/A (N/A)
2,339 ±1,446
1,871 ±1,293
02:14 (04:40)
190
Hide & Hold Out - H2o
Apr 9, 2016
$17.99
15% (58%)
13,799 ±3,513
12,630 ±3,361
12:28 (07:15)
191
Towers of Altrac - Epic Defense Battles
Jan 5, 2015
$6.99
15% (58%)
14,267 ±3,572
10,759 ±3,102
06:56 (07:48)
192
Servo
May 28, 2015
Free
15% (58%)
4,678 ±2,045
4,210 ±1,940
03:17 (04:01)
193
Dark Quest
Jan 21, 2015
$2.99
15% (58%)
16,372 ±3,827
2,573 ±1,517
03:06 (02:04)
194
Voice of Pripyat
Nov 19, 2014
$6.99
N/A (N/A)
6,549 ±2,420
4,912 ±2,096
03:00 (03:02)
195
Shad'O
Sep 4, 2012
$4.99
N/A (N/A/68%)
32,978 ±5,431
18,945 ±4,116
01:52 (01:07)
196
Double Cubes
Jan 18, 2017
$4.99
N/A (N/A)
11,461 ±3,202
6,549 ±2,420
04:14 (04:25)
197
Data Hacker: Reboot
Apr 17, 2015
$4.99
13% (56%)
152,262 ±11,669
89,346 ±8,939
03:29 (03:32)
198
1Quest
Dec 3, 2014
$6.99
N/A (N/A)
33,914 ±5,508
21,752 ±4,411
02:19 (01:14)
199
The Lady
Jan 29, 2015
$0.99
N/A (N/A)
35,317 ±5,620
20,816 ±4,315
02:56 (02:44)
200
Shallow Space
Oct 21, 2015
$14.99
13% (56%)
12,396 ±3,330
7,952 ±2,667
03:30 (02:57)
201
An Imp? A Fiend!
Mar 16, 2015
$1.99
N/A (N/A)
23,389 ±4,574
13,566 ±3,483
04:03 (04:13)
202
Flight of the Paladin
Oct 23, 2015
$1.99
12% (54%)
86,773 ±8,810
68,062 ±7,802
04:31 (03:29)
203
Armored Gear
Feb 27, 2017
$2.99
N/A (N/A)
32,277 ±5,373
28,535 ±5,052
03:21 (03:27)
204
Asteria
Jul 3, 2014
$0.99
11% (53%)
22,921 ±4,528
16,372 ±3,827
03:48 (02:45)
205
Into the Dark: Ultimate Trash Edition
May 1, 2014
$7.99
N/A (N/A)
43,737 ±6,255
21,050 ±4,339
03:19 (02:57)
206
Scott in Space
Jul 23, 2015
$4.99
N/A (N/A)
22,220 ±4,458
13,098 ±3,423
04:08 (03:23)
207
Lost in a Forest
Jan 26, 2015
$1.99
10% (51%)
3,508 ±1,771
2,105 ±1,372
01:54 (01:38)
208
Rolling Sun
Jun 3, 2015
$4.99
10% (51%)
154,601 ±11,758
106,420 ±9,756
04:19 (03:13)
209
Mistfal
Jul 7, 2016
$1.99
N/A (N/A)
3,742 ±1,829
2,105 ±1,372
02:39 (03:30)
210
BuildMoreCubes
Nov 21, 2016
$4.99
N/A (N/A)
2,339 ±1,446
1,169 ±1,022
03:04 (02:27)
211
Avenging Angel
Jun 1, 2015
$9.99
N/A (N/A)
10,525 ±3,068
8,420 ±2,744
03:28 (03:10)
212
Elements: Soul of Fire
Jan 12, 2015
$1.19
8% (49%)
164,892 ±12,143
92,153 ±9,078
03:56 (04:01)
213
King Arthur II: The Role-Playing Wargame
Jan 27, 2012
$9.99
8% (49%/66%)
169,102 ±12,297
94,024 ±9,170
08:54 (01:45)
214
Puzzle Quest: Galactrix
Feb 24, 2009
$9.99
8% (48%/72%)
37,656 ±5,804
25,728 ±4,797
07:28 (02:44)
215
Red Risk
Mar 4, 2016
$0.99
8% (48%)
103,613 ±9,626
74,377 ±8,156
03:50 (03:52)
216
Shot In The Dark
Jun 10, 2015
Free
7% (47%)
86,539 ±8,798
33,446 ±5,469
03:52 (04:16)
217
NS2: Combat
Oct 31, 2014
$5.99
7% (47%)
24,558 ±4,687
11,694 ±3,234
07:30 (01:57)
218
The Princess' Heart
Jul 30, 2015
$4.99
N/A (N/A)
14,735 ±3,630
8,420 ±2,744
04:07 (03:09)
219
Claustrophobia: The Downward Struggle
Sep 9, 2014
$4.99
7% (46%)
26,196 ±4,840
7,952 ±2,667
01:51 (01:38)
220
Miner Ultra Adventures
Jan 27, 2017
$0.99
7% (46%)
5,379 ±2,193
3,274 ±1,711
03:08 (03:51)
221
Girl Amazon Survival
Aug 16, 2016
$2.99
N/A (N/A)
6,081 ±2,332
3,274 ±1,711
04:08 (05:27)
222
Lifeless
Jun 16, 2016
$19.99
6% (44%)
33,914 ±5,508
10,057 ±2,999
02:18 (00:37)
223
Dungeons: The Eye of Draconus
Aug 11, 2014
$3.99
N/A (N/A)
32,511 ±5,392
21,050 ±4,339
02:11 (01:36)
224
Mind Zero
Mar 8, 2016
$19.99
N/A (N/A)
3,906 ±2,305
2,486 ±1,838
01:37 (00:39)
225
Forgotten Heroes
Aug 12, 2016
$0.99
N/A (N/A)
35,785 ±5,658
33,914 ±5,508
04:33 (04:31)
226
Barter Empire
Feb 6, 2015
$4.99
N/A (N/A)
8,186 ±2,706
2,105 ±1,372
09:18 (12:25)
227
Forsaken Fortress Strategy
Sep 18, 2015
$9.99
5% (41%)
4,912 ±2,096
2,339 ±1,446
04:31 (06:59)
228
The Last Hope: Trump vs Mafia
Jan 20, 2017
$3.99
N/A (N/A)
78,587 ±8,384
68,997 ±7,856
03:31 (03:30)
229
Spaceforce Rogue Universe HD
May 26, 2015
$12.99
N/A (N/A)
4,678 ±2,045
3,274 ±1,711
08:17 (09:36)
230
Vapour
Jul 3, 2015
$1.49
5% (40%)
24,091 ±4,642
12,864 ±3,392
04:15 (04:29)
231
Redshirt
Nov 13, 2013
$9.99
5% (40%/62%)
61,513 ±7,417
27,131 ±4,926
03:38 (01:43)
232
Survival Is Not Enough
Oct 2, 2015
$3.99
N/A (N/A)
1,776 ±1,554
1,420 ±1,390
03:02 (03:03)
233
The Castle Doctrine
Jan 29, 2014
$15.99
5% (40%/58%)
18,010 ±4,013
14,969 ±3,659
03:26 (01:16)
234
King Arthur: Fallen Champions
Sep 16, 2011
$4.99
N/A (N/A/54%)
94,258 ±9,182
20,816 ±4,315
04:09 (00:46)
235
Insane Decay of Mind
May 6, 2016
$2.99
N/A (N/A)
3,976 ±1,886
3,274 ±1,711
02:02 (03:10)
236
The Rake: Red Forest
Nov 16, 2016
$4.99
5% (40%)
2,573 ±1,517
1,871 ±1,293
04:16 (10:35)
237
Deadly Sin
Mar 27, 2015
$4.99
N/A (N/A)
7,251 ±2,546
4,444 ±1,993
08:16 (11:18)
238
Joe's Diner
Mar 31, 2015
$7.99
N/A (N/A)
20,582 ±4,291
13,799 ±3,513
03:13 (03:17)
239
Coldfire Keep
May 9, 2014
$4.99
N/A (N/A)
34,616 ±5,564
2,573 ±1,517
00:57 (01:11)
240
Hero Battle
Apr 28, 2016
$9.99
N/A (N/A)
10,525 ±3,068
6,549 ±2,420
03:56 (04:03)
241
Find Out
Feb 16, 2016
$0.99
N/A (N/A)
96,363 ±9,283
91,685 ±9,055
03:30 (03:30)
242
SUPER DISTRO
Jul 22, 2015
$0.99
2% (32%)
197,169 ±13,278
136,358 ±11,043
04:02 (03:46)
243
Retaliation
Dec 18, 2015
Free
2% (29%)
42,100 ±6,136
4,678 ±2,045
01:46 (01:09)
244
Guise Of The Wolf
Jan 24, 2014
$6.99
1% (26%)
20,115 ±4,242
12,630 ±3,361
02:15 (01:27)
245
War Birds: WW2 Air strike 1942
Mar 18, 2016
$3.99
N/A (N/A)
10,759 ±3,102
7,952 ±2,667
02:36 (03:07)
246
At the Mountains of Madness
Mar 25, 2016
$19.99
N/A (N/A)
2,339 ±1,446
1,871 ±1,293
05:39 (06:40)
247
Dark Shadows - Army of Evil
Mar 11, 2014
$4.99
N/A (N/A)
40,931 ±6,051
20,582 ±4,291
03:34 (03:31)
248
Love is Blind: Mutants
Mar 15, 2016
$69.99
N/A (N/A)
45,375 ±6,371
30,172 ±5,195
03:43 (03:26)
249
Age of Survival
Aug 25, 2015
$18.99
1% (20%)
12,864 ±3,392
8,420 ±2,744
04:53 (05:54)
250
One Final Breath
Aug 10, 2015
$3.99
N/A (N/A)
16,372 ±3,827
10,759 ±3,102
03:49 (04:17)
251
Epic Space: Online
May 8, 2014
$17.99
0% (19%)
2,573 ±1,517
1,871 ±1,293
07:21 (08:10)