Uriel's Chasm 2: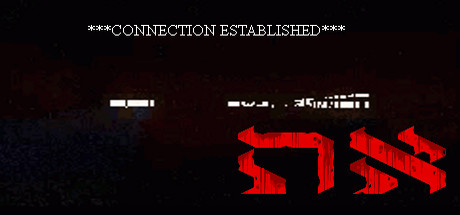 Store | Hub | SteamDB
Developer: Rail Slave Games Publisher: KISS ltd
Genre: Action, Adventure, Indie
Languages: English
Tags: Indie (29), Action (28), Adventure (25), Shoot 'Em Up (14)
Category: Single-player, Full controller support, Steam Trading Cards
Release date: Nov 13, 2015
Price: $4.99
Old userscore: 30% Owners: 186,574 ± 13,288
Players in the last 2 weeks: 1,121 ± 1,266 (0.6%)
Players total: 129,167 ± 11,056 (69.23%)
Followers: 248
Peak concurrent players yesterday: 3
Playtime in the last 2 weeks: 00:53 (average) 01:09 (median)
Playtime total: 03:37 (average) 03:30 (median)

Steam Spy is still in beta, so expect major bugs.
Peak daily concurrent players:
CCU data courtesy of SteamDB. Used with permission.
Hourly concurrent players:
YouTube:
The views data is based on top 50 videos uploaded last week. Actual number of views might be more than the number shown.

The displayed number of videos uploaded yesterday is limited to 50, so if there were more videos uploaded, the number will still show 50.

If the game has commonly used word as its name (like "FEAR" or "Volume") its number of Youtube views might be wrong.
Games similar to this one:
#
Game
Release date

Price

Score rank
(Userscore / Metascore)

Owners

Players

Playtime (Median)

1
TY the Tasmanian Tiger 2
Dec 12, 2017
$14.99
99% (98%)
13,115 ±3,523
10,640 ±3,173
07:46 (05:31)
2
RimWorld
Jul 15, 2016
$29.99
97% (97%)
936,088 ±29,742
915,797 ±29,418
87:44 (39:51)
3
Stardew Valley
Feb 26, 2016
$14.99
97% (97%/89%)
3,627,061 ±58,389
3,393,967 ±56,495
53:08 (25:07)
4
Airships: Conquer the Skies
Feb 25, 2015
$14.99
95% (96%)
38,354 ±6,025
37,364 ±5,947
15:19 (06:24)
5
Euro Truck Simulator 2
Jan 16, 2013
$19.99
95% (96%/79%)
5,141,924 ±69,417
4,843,999 ±67,396
74:40 (20:53)
6
Papers, Please
Aug 8, 2013
$9.99
95% (96%/85%)
2,047,862 ±43,942
1,801,158 ±41,221
06:30 (03:19)
7
DEADBOLT
Mar 14, 2016
$9.99
95% (96%/76%)
130,899 ±11,130
88,091 ±9,131
06:52 (04:20)
8
Life Goes On: Done to Death
Apr 17, 2014
$12.99
95% (96%)
96,256 ±9,545
64,583 ±7,818
03:11 (01:08)
9
Vanishing Realms
Apr 5, 2016
$19.99
92% (95%)
96,751 ±9,569
87,843 ±9,118
03:09 (01:54)
10
Slime Rancher
Aug 1, 2017
$19.99
92% (95%/81%)
980,628 ±30,440
912,085 ±29,359
18:41 (09:34)
11
Black Ice
Jul 9, 2014
$14.99
92% (95%)
11,630 ±3,318
8,908 ±2,904
05:45 (03:58)
12
Kero Blaster
Nov 11, 2015
$5.99
92% (95%/82%)
166,778 ±12,563
40,581 ±6,198
05:37 (03:57)
13
LIMBO
Aug 2, 2011
$9.99
89% (94%/88%)
4,368,903 ±64,036
2,782,033 ±51,180
03:14 (01:50)
14
Super Amazing Wagon Adventure
Oct 17, 2013
$2.99
89% (94%)
153,169 ±12,040
110,856 ±10,243
02:15 (00:58)
15
Distance
Dec 9, 2014
$19.99
89% (94%)
138,322 ±11,442
128,424 ±11,025
07:17 (02:11)
16
Rodina
Jul 28, 2014
$14.99
86% (93%)
38,354 ±6,025
37,117 ±5,927
06:00 (03:16)
17
The End Is Nigh
Jul 12, 2017
$14.99
86% (93%/84%)
59,140 ±7,482
51,469 ±6,980
12:02 (04:40)
18
Hero of the Kingdom
Nov 14, 2013
$0.95
86% (93%)
162,077 ±12,385
105,659 ±10,000
04:18 (03:21)
19
Black Mesa
May 5, 2015
$19.99
86% (93%/86%)
695,570 ±25,644
462,229 ±20,909
10:09 (05:39)
20
Tabletop Simulator
Jun 5, 2015
$19.99
86% (93%)
1,616,564 ±39,058
1,480,716 ±37,386
19:07 (05:23)
21
Subnautica
Jan 23, 2018
$24.99
82% (92%/87%)
2,149,067 ±45,011
2,031,530 ±43,768
29:11 (12:54)
22
The Forest
May 30, 2014
$14.99
82% (92%)
3,867,331 ±60,278
3,717,131 ±59,104
23:13 (11:57)
23
Death Skid Marks
Nov 20, 2014
$9.99
82% (92%)
23,755 ±4,742
19,301 ±4,274
07:54 (03:45)
24
Sword With Sauce: Alpha
Jan 27, 2017
$5.99
78% (91%)
161,582 ±12,366
155,643 ±12,137
03:34 (01:31)
25
Oxygen Not Included
May 18, 2017
$24.99
78% (91%)
637,420 ±24,550
610,449 ±24,025
31:39 (12:13)
26
Onward
Aug 29, 2016
$24.99
74% (90%)
95,267 ±9,496
88,833 ±9,169
12:09 (03:19)
27
Monster Slayers
Mar 23, 2017
$8.99
74% (90%/86%)
35,137 ±5,767
22,023 ±4,566
17:36 (07:28)
28
Raw Data
Oct 5, 2017
$39.99
68% (88%/87%)
102,443 ±9,847
96,009 ±9,533
16:35 (02:38)
29
PARTICLE MACE
Jan 22, 2015
$4.99
68% (88%)
252,395 ±15,454
157,128 ±12,194
02:58 (02:23)
30
BeamNG.drive
May 29, 2015
$24.99
68% (88%)
626,780 ±24,344
617,130 ±24,156
39:16 (08:26)
31
SPORE
Dec 19, 2008
$19.99
65% (87%/84%)
1,999,115 ±43,418
1,771,712 ±40,884
18:55 (07:22)
32
Rain World
Mar 28, 2017
$19.99
62% (86%/66%)
82,152 ±8,818
47,757 ±6,723
05:40 (01:17)
33
Project Zomboid
Nov 8, 2013
$14.99
62% (86%)
890,557 ±29,011
851,708 ±28,372
22:45 (06:06)
34
Battlerite
Nov 8, 2017
Free
62% (86%/85%)
4,747,001 ±66,724
3,619,637 ±58,330
14:35 (02:59)
35
Of Guards And Thieves
Jul 16, 2014
Free
56% (84%)
423,380 ±20,012
351,373 ±18,232
02:54 (00:38)
36
A Bird Story
Nov 7, 2014
$3.99
56% (84%/66%)
331,083 ±17,698
199,689 ±13,747
02:15 (01:26)
37
Airscape - The Fall of Gravity
Aug 11, 2015
$0.49
53% (83%)
374,386 ±18,819
260,560 ±15,702
03:15 (01:54)
38
Scrap Mechanic
Jan 19, 2016
$19.99
53% (83%)
798,013 ±27,465
780,444 ±27,161
28:36 (09:16)
39
Road Redemption
Oct 4, 2017
$19.99
53% (83%)
160,840 ±12,337
145,251 ±11,725
05:44 (02:00)
40
The Sims 3
Jan 27, 2011
$19.99
53% (83%/86%)
1,806,354 ±41,280
1,556,434 ±38,327
61:22 (15:24)
41
We Need To Go Deeper
Feb 8, 2017
$9.99
51% (82%)
77,945 ±8,589
70,770 ±8,184
07:56 (04:03)
42
Cortex Command
Sep 28, 2012
$19.99
49% (81%/44%)
1,633,142 ±39,258
696,065 ±25,653
03:47 (01:58)
43
Rocketbirds: Hardboiled Chicken
Oct 15, 2012
$4.99
49% (81%/74%)
573,579 ±23,289
238,785 ±15,032
02:04 (01:02)
44
The Age of Decadence
Oct 14, 2015
$19.99
49% (81%/81%)
92,792 ±9,372
72,007 ±8,256
14:01 (04:12)
45
Rust
Feb 8, 2018
$34.99
47% (80%/67%)
6,661,241 ±78,890
6,266,813 ±76,549
119:54 (23:29)
46
Eternal Card Game
Nov 18, 2016
Free
47% (80%)
349,641 ±18,187
281,346 ±16,316
37:01 (03:11)
47
The Adventures of Tree
Mar 1, 2016
$4.99
N/A (N/A)
94,772 ±9,471
76,461 ±8,507
05:42 (05:58)
48
Heliborne
Oct 12, 2017
$19.99
45% (79%/71%)
53,943 ±7,145
51,221 ±6,963
12:05 (03:24)
49
Stellar Overload
Oct 11, 2016
$19.99
45% (79%)
34,395 ±5,706
28,951 ±5,235
05:34 (02:46)
50
Moon Hunters
Mar 10, 2016
$14.99
43% (78%/62%)
147,725 ±11,824
100,216 ±9,739
04:49 (03:16)
51
Shio
May 4, 2017
$11.99
41% (77%)
21,280 ±4,488
20,043 ±4,356
04:15 (02:57)
52
Atonement 2: Ruptured by Despair
Oct 18, 2016
$5.99
N/A (N/A)
250,168 ±15,385
208,102 ±14,033
03:45 (03:32)
53
Schein
Oct 9, 2014
$8.99
41% (77%)
132,136 ±11,183
70,027 ±8,141
03:29 (03:13)
54
Formata
Dec 7, 2017
$14.99
41% (77%)
18,558 ±4,191
17,816 ±4,106
04:32 (02:32)
55
Dungeon of Zolthan
May 11, 2016
$0.99
41% (77%)
297,677 ±16,782
254,127 ±15,507
03:58 (03:33)
56
Voodoo Garden
Aug 4, 2016
$2.99
39% (76%)
27,466 ±5,099
23,507 ±4,717
08:09 (01:38)
57
Hurtworld
Dec 3, 2015
$24.99
39% (76%)
691,364 ±25,566
578,776 ±23,395
62:10 (11:11)
58
Pixel Privateers
Feb 21, 2017
$14.99
37% (75%)
39,344 ±6,102
35,385 ±5,787
10:20 (05:54)
59
Atonement: Scourge of Time
Jul 16, 2015
$8.99
37% (75%)
340,980 ±17,961
260,066 ±15,687
04:43 (04:32)
60
Guild of Dungeoneering
Jul 14, 2015
$14.99
37% (75%/72%)
256,354 ±15,574
151,437 ±11,972
07:37 (04:02)
61
Chip
Apr 25, 2014
$6.99
37% (75%)
220,474 ±14,444
146,488 ±11,774
03:45 (02:31)
62
Youtubers Life
Feb 2, 2017
$24.99
35% (74%/63%)
607,232 ±23,962
593,623 ±23,692
13:36 (08:59)
63
Overgrowth
Oct 16, 2017
$29.99
35% (74%)
259,571 ±15,672
153,169 ±12,040
06:54 (02:50)
64
Stigmat
Sep 29, 2015
$3.99
33% (73%)
440,206 ±20,405
270,458 ±15,997
03:29 (03:30)
65
Subsistence
Oct 25, 2016
$13.99
33% (73%)
74,976 ±8,424
70,275 ±8,156
16:13 (03:41)
66
Gun Rocket
May 2, 2016
$1.99
33% (73%)
241,012 ±15,101
162,572 ±12,404
05:22 (03:27)
67
Terra Incognita ~ Chapter One: The Descendant
Feb 3, 2015
$0.99
32% (72%)
618,862 ±24,190
420,163 ±19,936
03:39 (03:30)
68
We Happy Few
Jul 26, 2016
N/A
32% (72%)
123,723 ±10,821
115,310 ±10,447
07:55 (03:36)
69
P.A.M.E.L.A.
Mar 9, 2017
$24.99
32% (72%)
13,115 ±3,523
10,145 ±3,099
08:25 (03:39)
70
INTERSHELTER
Nov 20, 2016
Free
32% (72%)
84,379 ±8,937
54,933 ±7,211
04:55 (02:46)
71
Sometimes: Success Requires Sacrifice
Feb 27, 2015
$0.99
30% (71%)
184,595 ±13,217
142,034 ±11,594
03:14 (03:25)
72
Fly and Destroy
Jul 29, 2016
$1.99
30% (71%)
120,011 ±10,658
76,708 ±8,521
03:39 (03:31)
73
Woodle Tree Adventures
Mar 2, 2016
$2.99
28% (70%)
833,150 ±28,062
588,674 ±23,594
02:47 (02:42)
74
Between Me and The Night
Jan 22, 2016
$14.99
28% (70%/62%)
195,730 ±13,610
107,639 ±10,093
04:36 (04:01)
75
BIGFOOT
Jan 31, 2017
$15.99
28% (70%)
65,573 ±7,878
61,861 ±7,652
04:56 (03:19)
76
Grimoire: Manastorm
Oct 26, 2017
Free
27% (69%)
299,409 ±16,831
169,500 ±12,665
02:02 (00:57)
77
Loot Hero DX
Jul 3, 2015
$2.99
27% (69%)
219,732 ±14,420
171,727 ±12,748
04:17 (04:13)
78
Super LOH
Dec 7, 2016
$0.99
27% (69%)
174,449 ±12,849
156,633 ±12,175
03:56 (03:31)
79
Miscreated
Oct 30, 2014
$24.99
27% (69%)
821,520 ±27,865
763,618 ±26,867
26:28 (05:10)
80
Yury
Dec 9, 2014
$1.99
N/A (N/A)
111,846 ±10,289
80,667 ±8,738
07:02 (04:05)
81
Sneak Thief
Aug 5, 2016
$9.99
27% (69%)
21,280 ±4,488
18,311 ±4,163
03:56 (02:02)
82
Gang Beasts
Dec 12, 2017
$19.99
27% (69%)
1,081,833 ±31,969
1,031,354 ±31,216
06:47 (02:28)
83
Kingdom of Loot
Apr 14, 2017
$8.99
27% (69%)
11,630 ±3,318
10,640 ±3,173
07:51 (01:08)
84
Super Duper Flying Genocide 2017
Dec 29, 2016
$0.99
26% (68%)
180,635 ±13,074
169,253 ±12,656
03:57 (03:30)
85
Langoth
Feb 27, 2017
$2.99
N/A (N/A)
70,275 ±8,156
61,119 ±7,606
03:52 (03:56)
86
HELLION
Feb 24, 2017
$24.99
23% (66%)
41,076 ±6,235
39,344 ±6,102
27:25 (05:34)
87
The I of the Dragon
Mar 6, 2015
$6.99
23% (66%)
288,769 ±16,529
192,018 ±13,480
03:43 (03:46)
88
Wreckfest (January 2018)
Jan 14, 2014
$39.99
22% (65%)
335,537 ±17,817
324,896 ±17,532
09:15 (02:29)
89
Asteroid Bounty Hunter
Feb 24, 2016
$2.99
18% (62%)
192,760 ±13,506
124,960 ±10,875
05:07 (03:52)
90
H1Z1
Feb 17, 2016
$19.99
17% (61%)
8,204,808 ±87,419
7,033,647 ±81,035
85:35 (16:38)
91
Beneath The Cherry Trees /
Oct 14, 2016
Free
16% (60%)
19,053 ±4,247
2,474 ±1,530
00:09 (00:04)
92
Face It - A game to fight inner demons
Jun 9, 2017
$3.99
16% (60%)
84,379 ±8,937
54,686 ±7,194
04:02 (03:46)
93
Calcu-Late
Mar 18, 2016
$0.99
9% (50%)
394,676 ±19,322
305,348 ±16,997
03:37 (03:31)
94
Red Risk
Mar 4, 2016
$0.99
8% (49%)
223,196 ±14,533
189,296 ±13,384
04:07 (04:03)
95
Kivi, Toilet and Shotgun
Jan 15, 2016
$0.99
8% (48%)
480,045 ±21,308
364,735 ±18,575
03:33 (03:31)
96
Autumn Dream
Nov 5, 2016
$2.99
7% (47%)
149,210 ±11,883
146,240 ±11,764
03:45 (03:31)
97
Find Out
Feb 16, 2016
$0.99
N/A (N/A)
227,898 ±14,685
222,949 ±14,525
03:46 (03:31)
98
Double Cubes
Jan 18, 2017
$4.99
N/A (N/A)
34,395 ±5,706
28,704 ±5,212
04:30 (04:31)
99
Head Shot
Jun 3, 2016
$1.99
6% (45%)
569,373 ±23,204
442,681 ±20,463
03:38 (03:57)
100
Red Lake
Mar 25, 2015
$0.99
6% (45%)
319,700 ±17,392
268,726 ±15,946
03:47 (03:33)
101
Remaining in a dream
Oct 15, 2016
$0.99
5% (42%)
246,951 ±15,286
236,558 ±14,961
03:38 (03:30)
102
Armored Gear
Feb 27, 2017
$2.99
N/A (N/A)
95,019 ±9,483
86,606 ±9,054
03:39 (03:30)
103
New kind of adventure
Jun 4, 2015
$0.99
5% (41%)
412,245 ±19,747
323,164 ±17,485
03:46 (03:30)
104
Turn Around
Feb 28, 2017
$0.99
N/A (N/A)
484,251 ±21,401
387,995 ±19,158
03:39 (03:30)
105
PulseCharge
Jan 27, 2016
$0.99
4% (40%)
283,820 ±16,387
240,765 ±15,094
03:51 (03:33)
106
Despair
May 12, 2015
$0.99
3% (35%)
397,893 ±19,401
324,154 ±17,512
03:16 (03:30)
107
The Last Hope: Trump vs Mafia - North Korea
Jan 20, 2017
$3.99
3% (34%)
157,870 ±12,223
142,281 ±11,604
03:32 (03:30)
108
Bibou
Apr 29, 2016
$1.99
N/A (N/A)
198,699 ±13,712
182,368 ±13,137
03:52 (03:30)
109
SUPER DISTRO
Jul 22, 2015
$0.99
3% (34%)
203,648 ±13,882
141,539 ±11,574
04:12 (03:48)
110
Dangerous
Dec 16, 2014
$19.99
N/A (N/A)
8,661 ±2,863
990 ±968
04:42 (04:57)
111
Moon Colonization Project
Jul 9, 2016
$1.99
N/A (N/A)
258,828 ±15,649
227,403 ±14,669
04:13 (04:31)
112
My Bones
Aug 3, 2015
$1.99
1% (25%)
187,069 ±13,305
178,903 ±13,012
04:17 (04:02)
113
The District
Mar 31, 2015
$0.99
1% (21%)
327,123 ±17,592
297,182 ±16,768
03:53 (03:30)
114
Love is Blind: Mutants
Mar 15, 2016
N/A
0% (18%)
153,169 ±12,040
138,322 ±11,442
04:07 (04:08)
Geography of active players over time, share:
Geography of active players over time, total numbers: