Heresy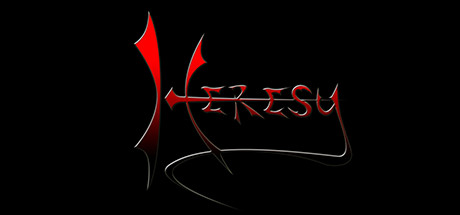 Store | Hub | SteamDB
Developer: dark made games Publisher: dark made games
Genre: Indie, RPG, Strategy, Early Access
Languages: English
Tags: Early Access (24), Indie (21), Strategy (21), RPG (20)
Category: Single-player
Release date: Nov 19, 2015 (previously in Early Access)
Price: $19.99
Followers: 237
YouTube stats: 45,605 views and 579 comments for videos uploaded last week, 3 new videos uploaded yesterday.

Steam Spy is still in beta, so expect major bugs.
Peak daily concurrent players:
CCU data courtesy of SteamDB. Used with permission.
Hourly concurrent players:
YouTube:
The views data is based on top 50 videos uploaded last week. Actual number of views might be more than the number shown.

The displayed number of videos uploaded yesterday is limited to 50, so if there were more videos uploaded, the number will still show 50.

If the game has commonly used word as its name (like "FEAR" or "Volume") its number of Youtube views might be wrong.
Games similar to this one:
#
Game
Release date

Price

Score rank
(Userscore / Metascore)

Owners

Players

Playtime (Median)

1
BANG BANG BANG!
Oct 26, 2016
$9.99
N/A (N/A)
3,539 ±1,850
253 ±494
00:03 (00:01)
2
Mr Makeshifter
Aug 21, 2015
$8.99
N/A (N/A)
2,528 ±1,563
1,264 ±1,105
02:04 (01:07)
3
Operation Hardcore
Dec 28, 2016
$5.99
N/A (N/A)
756 ±1,046
378 ±740
03:36 (01:48)
4
The Extinction
Nov 2, 2015
$2.99
N/A (N/A)
13,397 ±3,599
758 ±856
00:14 (00:14)
5
VirZOOM Arcade
Jun 30, 2016
Free
N/A (N/A)
47,520 ±6,779
12,638 ±3,496
00:25 (00:03)
6
Waddle Home
Jul 7, 2016
$9.99
N/A (N/A)
52,576 ±7,130
8,089 ±2,796
00:05 (00:03)
7
Putt-Putt and Pep's Dog on a Stick
May 1, 2014
$4.99
N/A (N/A)
24,013 ±4,819
3,792 ±1,914
00:23 (00:14)
8
Ghost in the Machine
Apr 22, 2015
$4.99
N/A (N/A)
5,308 ±2,265
758 ±856
01:40 (01:11)
9
Zxill: A Legend of Time
Sep 4, 2015
$6.99
N/A (N/A)
3,286 ±1,782
0 ±0
00:00 (00:00)
10
StartBolita
Jul 30, 2015
$3.99
N/A (N/A)
2,275 ±1,483
0 ±0
00:00 (00:00)
11
Moonstrider
Sep 30, 2015
$11.99
N/A (N/A)
754 ±1,476
754 ±1,476
01:25 (01:25)
12
Helena The 3rd
May 1, 2015
$0.99
N/A (N/A)
6,066 ±2,422
506 ±699
00:19 (00:12)
13
Ensign-1
Nov 13, 2014
$1.99
N/A (N/A)
7,836 ±2,752
506 ±699
00:40 (00:26)
14
Bernie Needs Love
Aug 21, 2015
$2.99
N/A (N/A)
10,363 ±3,165
758 ±856
00:25 (00:25)
15
To Ash
Mar 29, 2016
$1.99
N/A (N/A)
15,166 ±3,829
4,803 ±2,155
03:38 (04:27)
16
RPG Fighter League
Nov 11, 2016
$2.99
N/A (N/A)
2,275 ±1,483
758 ±856
05:24 (05:23)
17
Fractal
Jan 12, 2017
$6.99
N/A (N/A)
3,286 ±1,782
2,022 ±1,398
01:43 (02:14)
18
Second Death
Aug 17, 2016
$2.99
N/A (N/A)
1,264 ±1,105
253 ±494
00:01 (00:00)
19
Space Scaven
Apr 8, 2016
$6.99
N/A (N/A)
11,122 ±3,279
5,308 ±2,265
03:11 (06:12)
20
Jan 8, 2015
$34.99
N/A (N/A)
2,269 ±1,812
1,891 ±1,654
01:39 (04:01)
21
zTime (Danger Noodles!)
Oct 24, 2016
$4.99
N/A (N/A)
756 ±1,046
378 ±740
00:07 (00:03)
22
One Man Is Not No Man
Mar 18, 2016
$3.99
N/A (N/A)
4,297 ±2,038
506 ±699
00:38 (00:25)
23
Worlds
Mar 1, 2016
$9.99
N/A (N/A)
756 ±1,046
756 ±1,046
16:14 (16:13)
24
The FOO Show featuring Will Smith
Apr 5, 2016
Free
82% (92%)
57,125 ±7,432
18,199 ±4,195
00:27 (00:05)
25
ARMED SEVEN
Mar 6, 2015
$4.99
N/A (N/A/67%)
6,066 ±2,422
3,033 ±1,712
03:10 (04:40)
26
UniBall
Feb 24, 2017
Free
82% (92%)
13,144 ±3,565
8,594 ±2,883
14:26 (00:16)
27
Moorhuhn (Crazy Chicken)
Feb 5, 2015
$1.99
71% (89%)
25,782 ±4,993
9,858 ±3,087
01:24 (00:08)
28
Mind OVR Matter
May 22, 2017
$4.99
N/A (N/A)
4,044 ±1,977
1,517 ±1,211
00:14 (00:24)
29
QbQbQb
Oct 29, 2014
$4.99
N/A (N/A)
16,683 ±4,016
3,539 ±1,850
01:08 (02:02)
30
This World Unknown
Sep 2, 2016
$7.99
N/A (N/A)
2,780 ±1,639
506 ±699
33:21 (22:13)
31
RYB
Nov 17, 2016
$4.99
N/A (N/A)
1,011 ±988
758 ±856
03:15 (02:54)
32
Tvori
Aug 25, 2016
$19.99
N/A (N/A)
2,275 ±1,483
1,517 ±1,211
00:29 (00:27)
33
The Seeker
Sep 2, 2016
$2.99
N/A (N/A)
1,517 ±1,211
253 ±494
00:01 (00:00)
34
Tomato Jones
Jul 11, 2016
$1.99
54% (83%)
5,308 ±2,265
1,769 ±1,308
00:12 (00:16)
35
Directionless
May 31, 2016
$0.99
51% (82%)
3,539 ±1,850
2,780 ±1,639
01:28 (00:45)
36
Pylon: Rogue
Sep 21, 2017
$14.99
N/A (N/A/50%)
756 ±1,046
756 ±1,046
00:24 (00:24)
37
FrightShow Fighter
Nov 14, 2016
$9.99
N/A (N/A)
6,825 ±2,569
506 ±699
00:05 (00:02)
38
Unfortunate Spacemen
May 6, 2016
$14.99
45% (79%)
2,275 ±1,483
1,517 ±1,211
01:25 (01:53)
39
The Manhole: Masterpiece Edition
$5.99
N/A (N/A)
60,411 ±7,643
13,649 ±3,633
00:14 (00:04)
40
Fist of Physics
Dec 14, 2016
$9.99
N/A (N/A)
1,769 ±1,308
1,517 ±1,211
04:37 (08:41)
41
Rogues Like Us
Feb 10, 2017
$9.99
N/A (N/A)
1,011 ±988
506 ±699
00:46 (00:30)
42
Vision of Aurora Borealis
Aug 22, 2016
$3.99
N/A (N/A)
1,769 ±1,308
0 ±0
00:00 (00:00)
43
Redswood VR
Aug 18, 2016
$3.99
N/A (N/A)
756 ±1,046
378 ±740
00:09 (00:04)
44
One Night Two Crazies
Aug 10, 2016
$0.99
N/A (N/A)
1,264 ±1,105
758 ±856
00:05 (00:05)
45
Friendship Club
Mar 24, 2015
$11.99
N/A (N/A)
3,033 ±1,712
758 ±856
00:07 (00:06)
46
Synchrom
Aug 24, 2015
$4.99
N/A (N/A)
2,269 ±1,812
1,512 ±1,480
00:39 (00:39)
47
VROOM: Galleon
Oct 27, 2015
$6.99
N/A (N/A)
756 ±1,046
756 ±1,046
00:15 (00:15)
48
Sentris
Aug 22, 2014
$14.99
N/A (N/A)
6,825 ±2,569
3,539 ±1,850
00:29 (00:21)
49
Too Angry to Space
Aug 8, 2016
$4.99
N/A (N/A)
3,033 ±1,712
1,517 ±1,211
01:57 (02:29)
50
Infinite Shooter
Apr 20, 2016
$1.99
N/A (N/A)
2,275 ±1,483
0 ±0
00:00 (00:00)
51
DEFCON VR
Feb 15, 2017
Free
N/A (N/A/84%)
5,814 ±2,371
2,275 ±1,483
00:05 (00:02)
52
Magnetron
Nov 16, 2015
$5.99
N/A (N/A)
2,528 ±1,563
253 ±494
00:02 (00:00)
53
GoatPunks
Jan 20, 2017
$9.99
N/A (N/A)
3,286 ±1,782
1,011 ±988
00:52 (00:37)
54
Silhouette
Nov 13, 2016
$4.68
N/A (N/A)
2,262 ±2,557
0 ±0
00:00 (00:00)
55
The Rebel
Jul 15, 2016
$0.99
N/A (N/A)
7,077 ±2,616
253 ±494
00:03 (00:01)
56
Drunken Fight Simulator
Jan 17, 2017
$0.99
N/A (N/A)
4,803 ±2,155
253 ±494
00:09 (00:03)
57
SLIVER.tv
Aug 9, 2017
Free
N/A (N/A)
23,507 ±4,768
8,341 ±2,840
00:08 (00:05)
58
Hunted: One Step Too Far
Sep 2, 2016
$4.99
N/A (N/A)
5,561 ±2,319
506 ±699
00:10 (00:03)
59
No Way Out
Jan 27, 2017
$0.99
N/A (N/A)
14,913 ±3,797
10,111 ±3,127
04:05 (03:46)
60
Usagi Yojimbo: Way of the Ronin
Jan 30, 2015
$4.99
N/A (N/A)
4,297 ±2,038
0 ±0
00:00 (00:00)
61
Calibre 10 Racing
Mar 26, 2014
$1.99
N/A (N/A)
15,672 ±3,893
4,803 ±2,155
00:25 (00:19)
62
AsteroidsHD
Mar 4, 2016
$0.99
N/A (N/A)
13,397 ±3,599
1,517 ±1,211
05:53 (03:47)
63
Purgatory: War of the Damned
Feb 11, 2015
$14.99
N/A (N/A)
30,838 ±5,461
3,033 ±1,712
00:11 (00:16)
64
MagixHome VR
Nov 3, 2016
Free
N/A (N/A)
15,924 ±3,924
5,308 ±2,265
00:16 (00:11)
65
Mythic Victory Arena
Oct 3, 2016
$4.99
N/A (N/A)
4,803 ±2,155
253 ±494
00:01 (00:00)
66
Alphabeats: Master Edition
Mar 7, 2016
$7.99
N/A (N/A)
2,275 ±1,483
506 ±699
11:30 (07:39)
67
XNemesis
Jun 7, 2016
$1.99
N/A (N/A)
2,528 ±1,563
1,264 ±1,105
04:45 (05:59)
68
Space Thinger
Sep 25, 2015
$2.99
N/A (N/A)
23,255 ±4,742
506 ±699
00:01 (00:00)
69
Quizality
Mar 14, 2017
$4.99
N/A (N/A)
3,539 ±1,850
506 ±699
00:06 (00:02)
70
Gumboy - Crazy Adventures
Dec 19, 2006
$4.99
9% (50%/69%)
71,533 ±8,317
10,363 ±3,165
01:48 (00:05)
71
Roomscale Tower
Jul 26, 2016
$14.99
N/A (N/A)
1,134 ±1,281
756 ±1,046
00:51 (00:51)
72
Economic Conquest
May 24, 2017
$4.99
N/A (N/A)
1,769 ±1,308
1,769 ±1,308
02:05 (01:27)
73
Endciv
Apr 21, 2016
$7.99
6% (45%)
1,769 ±1,308
1,769 ±1,308
02:45 (04:26)
74
AWAKE
Dec 16, 2015
$4.99
N/A (N/A)
2,275 ±1,483
253 ±494
00:01 (00:00)
75
LSDriver
Jan 3, 2017
$0.99
N/A (N/A)
4,803 ±2,155
3,286 ±1,782
02:01 (02:19)
76
Johnny GravesThe Unchosen One
Apr 6, 2017
$4.99
N/A (N/A)
17,441 ±4,107
2,022 ±1,398
00:07 (00:14)
77
Top Floor
Sep 23, 2016
$4.99
N/A (N/A)
2,275 ±1,483
2,275 ±1,483
01:44 (02:01)
78
Bridge to Nowhere
Oct 4, 2016
Free
N/A (N/A)
13,397 ±3,599
1,769 ±1,308
00:05 (00:10)
79
Day of the Trumplings
Sep 3, 2016
$0.99
N/A (N/A)
3,792 ±1,914
506 ±699
00:35 (00:23)
80
Dark Night
Jan 11, 2016
$3.99
N/A (N/A)
27,299 ±5,138
1,517 ±1,211
00:28 (00:44)
81
Karma
Jul 14, 2015
$0.99
N/A (N/A)
2,780 ±1,639
253 ±494
00:59 (00:19)
82
R.C. Bot Inc.
Jul 29, 2016
$4.99
N/A (N/A)
756 ±1,046
378 ±740
00:43 (00:21)
83
The Prism
Sep 3, 2015
$5.99
N/A (N/A)
14,660 ±3,765
506 ±699
00:04 (00:02)
84
Medieval Playground
Jan 29, 2016
$4.99
N/A (N/A)
4,297 ±2,038
758 ±856
00:19 (00:16)
85
The Light Empire
Dec 2, 2015
$5.99
N/A (N/A)
1,769 ±1,308
0 ±0
00:00 (00:00)
86
Insane
Mar 31, 2016
$7.99
N/A (N/A)
4,550 ±2,097
506 ±699
00:04 (00:01)
87
Strike Force: Desert Thunder
Apr 25, 2016
N/A
N/A (N/A)
7,077 ±2,616
506 ±699
00:07 (00:04)
88
Children of Liberty
Apr 18, 2014
$9.99
N/A (N/A)
3,403 ±2,220
0 ±0
00:00 (00:00)
89
Quantum Flux
Aug 21, 2015
$2.99
N/A (N/A)
6,066 ±2,422
253 ±494
03:22 (01:07)
90
Pirates Deck
Aug 10, 2015
$2.99
N/A (N/A)
24,013 ±4,819
506 ±699
00:09 (00:06)
91
Magician's Apprentice
Nov 9, 2015
Free
N/A (N/A)
4,044 ±1,977
1,264 ±1,105
01:44 (02:34)