ReVeN: XBridge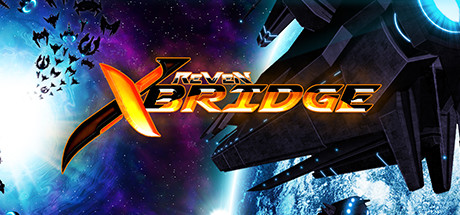 Store | Hub | SteamDB | Site
Developer: Varia Games Publisher: Varia Games
Genre: Action, Indie, RPG
Languages: English
Tags: Early Access (25), Action (22), Adventure (21), RPG (20), Shoot 'Em Up (5)
Category: Single-player, Partial Controller Support, Includes level editor
Release date: May 22, 2017 (previously in Early Access)
Price: $9.99
Followers: 153
Peak concurrent players yesterday: 3
YouTube stats: 3 views and 0 comments for videos uploaded last week, 0 new videos uploaded yesterday.

Steam Spy is still in beta, so expect major bugs.
Peak daily concurrent players:
CCU data courtesy of SteamDB. Used with permission.
Hourly concurrent players:
YouTube:
The views data is based on top 50 videos uploaded last week. Actual number of views might be more than the number shown.

The displayed number of videos uploaded yesterday is limited to 50, so if there were more videos uploaded, the number will still show 50.

If the game has commonly used word as its name (like "FEAR" or "Volume") its number of Youtube views might be wrong.
Games similar to this one:
#
Game
Release date

Price

Score rank
(Userscore / Metascore)

Owners

Players

Playtime (Median)

1
3dSunshine
Nov 1, 2016
Free
N/A (N/A)
14,128 ±3,567
4,003 ±1,898
00:28 (00:17)
2
Worlds of Chaos: Invasion
Feb 10, 2016
$14.99
N/A (N/A)
4,003 ±1,898
0 ±0
00:00 (00:00)
3
Guardian's Oath
Sep 28, 2016
$1.99
N/A (N/A)
50,392 ±6,736
4,474 ±2,007
01:31 (00:39)
4
Divinia Chronicles: Relics of Gan-Ti
Oct 2015
$14.99
N/A (N/A)
6,122 ±2,348
942 ±921
01:30 (00:49)
5
VirZOOM Arcade
Jun 30, 2016
Free
N/A (N/A)
47,330 ±6,529
8,006 ±2,685
00:20 (00:02)
6
3030 Deathwar Redux
Apr 28, 2016
$14.99
N/A (N/A)
2,590 ±1,527
942 ±921
00:54 (00:58)
7
The Extinction
Nov 2, 2015
$2.99
N/A (N/A)
16,012 ±3,797
1,648 ±1,218
01:03 (00:19)
8
Waddle Home
Jul 7, 2016
$9.99
N/A (N/A)
48,272 ±6,593
4,239 ±1,953
00:32 (00:15)
9
Sarab: The Dark Tower
Nov 17, 2016
$1.99
N/A (N/A)
4,709 ±2,059
0 ±0
00:00 (00:00)
10
Blortasia
Jan 5, 2017
$4.99
N/A (N/A)
706 ±797
706 ±797
00:20 (00:19)
11
Card Quest
Jan 20, 2017
$7.99
N/A (N/A)
942 ±921
942 ±921
39:19 (52:16)
12
DROD: Gunthro and the Epic Blunder
Sep 23, 2016
$9.99
N/A (N/A)
3,061 ±1,660
2,119 ±1,381
02:53 (03:45)
13
Dark Matter
Feb 27, 2015
$4.99
N/A (N/A)
72,526 ±8,081
16,012 ±3,797
00:21 (00:08)
14
The Troma Project
Oct 28, 2015
$6.99
N/A (N/A)
196,621 ±13,304
8,948 ±2,838
00:42 (00:04)
15
Aveyond 3-3: The Lost Orb
Jan 16, 2015
$9.99
N/A (N/A)
1,648 ±1,218
235 ±460
00:13 (00:04)
16
Woof Blaster
Sep 22, 2015
Free
52% (82%)
62,401 ±7,496
5,887 ±2,302
00:37 (00:16)
17
Hard to Be a God
Aug 24, 2015
$7.99
N/A (N/A/55%)
1,177 ±1,029
706 ±797
01:17 (01:16)
18
Overpower
Apr 20, 2016
$8.99
N/A (N/A)
2,355 ±1,456
942 ±921
02:27 (01:39)
19
Turnover
Dec 15, 2015
$9.99
N/A (N/A)
1,413 ±1,128
471 ±651
05:00 (03:03)
20
Whack-a-Vote: Hammering the Polls
Nov 2, 2016
Free
N/A (N/A)
9,654 ±2,948
1,413 ±1,128
00:07 (00:10)
21
Hacker Evolution Source Code
May 11, 2015
$24.99
N/A (N/A)
11,303 ±3,190
2,355 ±1,456
00:08 (00:08)
22
Grim Dragons
Feb 1, 2017
$5.99
N/A (N/A)
2,590 ±1,527
235 ±460
00:06 (00:02)
23
Simutrans
May 24, 2016
Free
35% (74%)
96,074 ±9,301
51,569 ±6,815
04:37 (00:07)
24
Return to Krondor
Dec 15, 2016
$5.99
N/A (N/A)
20,015 ±4,245
1,413 ±1,128
43:31 (86:49)
25
TOTM
Feb 3, 2015
$7.99
N/A (N/A)
1,413 ±1,128
706 ±797
00:03 (00:02)
26
Ultimate Solid
Oct 26, 2016
$5.99
N/A (N/A)
1,884 ±1,302
942 ±921
02:37 (02:02)
27
Triblaster
Jul 1, 2014
$2.99
N/A (N/A)
7,771 ±2,645
1,177 ±1,029
01:19 (02:07)
28
Cloud Knights
Apr 27, 2015
$4.99
N/A (N/A)
100,312 ±9,504
15,306 ±3,712
01:17 (00:11)
29
Sorcerers of Kinetics
Nov 11, 2016
$9.99
N/A (N/A)
706 ±797
235 ±460
00:10 (00:03)
30
Advent
May 15, 2015
Free
N/A (N/A)
6,829 ±2,480
235 ±460
00:01 (00:00)
31
VThree
Feb 28, 2017
$9.99
N/A (N/A)
1,884 ±1,302
706 ±797
00:17 (00:16)
32
RoBoRumble
Dec 10, 2015
$5.99
N/A (N/A)
103,609 ±9,659
5,180 ±2,160
01:10 (00:10)
33
GiAnt
Aug 2, 2016
$4.99
N/A (N/A)
3,061 ±1,660
942 ±921
01:06 (01:28)
34
KYOTO TANOJI QUEST
Dec 23, 2016
Free
N/A (N/A)
1,648 ±1,218
706 ±797
00:05 (00:04)
35
Tales of Legends
Feb 5, 2017
$2.99
N/A (N/A)
644 ±1,260
0 ±0
00:00 (00:00)
36
Clumsy Moose Season
Mar 2, 2016
$3.99
N/A (N/A)
5,180 ±2,160
2,119 ±1,381
00:49 (01:10)
37
Pulut Adventure
Jul 9, 2015
$1.99
N/A (N/A)
8,948 ±2,838
706 ±797
00:42 (00:41)
38
Sanctuary VR
Dec 18, 2016
Free
N/A (N/A)
1,413 ±1,128
942 ±921
00:09 (00:06)
39
Defense Of Greece TD
Nov 9, 2016
$5.99
N/A (N/A)
13,658 ±3,507
942 ±921
00:05 (00:03)
40
Caribbean Odyssey
Nov 12, 2015
$2.99
N/A (N/A)
12,245 ±3,321
0 ±0
00:00 (00:00)
41
Evil Hazard
Sep 16, 2015
$2.99
N/A (N/A)
1,448 ±1,417
724 ±1,002
00:58 (00:58)
42
Of Love And Sorrow
Aug 8, 2016
$4.99
N/A (N/A)
4,239 ±1,953
706 ±797
04:50 (02:25)
43
REVERSE SIDE
Jul 30, 2015
$13.99
6% (45%)
1,884 ±1,302
1,177 ±1,029
02:08 (01:43)
44
Streets of Chaos
Jan 28, 2015
$0.99
N/A (N/A)
45,447 ±6,397
8,948 ±2,838
00:18 (00:03)
45
Fur Fun
May 5, 2017
$14.99
4% (39%)
942 ±921
471 ±651
00:28 (00:18)
46
Cyberpunk 3776
Mar 24, 2015
$9.99
N/A (N/A)
28,963 ±5,107
4,474 ±2,007
01:07 (02:35)
47
Corona MotorSport
Mar 13, 2015
$9.99
N/A (N/A)
5,416 ±2,208
706 ±797
00:38 (00:18)
48
Snow Light
Oct 24, 2014
$9.99
N/A (N/A)
6,829 ±2,480
235 ±460
01:50 (00:36)
49
Galactic Conquerors
Aug 21, 2015
$7.99
N/A (N/A)
9,184 ±2,876
1,177 ±1,029
00:03 (00:04)
50
The Light Empire
Dec 2, 2015
$5.99
N/A (N/A)
2,355 ±1,456
235 ±460
03:00 (01:00)
51
AI: Rampage
Jan 27, 2016
$0.49
1% (21%)
116,795 ±10,255
10,361 ±3,054
00:12 (00:02)
52
Pluck
Jul 31, 2015
$9.99
N/A (N/A)
2,355 ±1,456
0 ±0
00:00 (00:00)
53
Ringies
Sep 10, 2015
$3.99
N/A (N/A)
12,480 ±3,352
1,648 ±1,218
00:17 (00:13)