Quote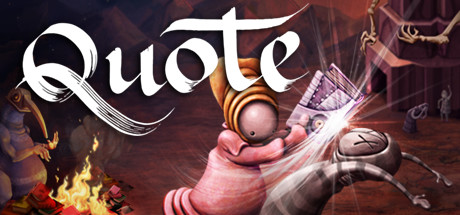 Store | Hub | SteamDB | Site
Developer: Vindit Publisher: Vindit
Genre: Action, Adventure, Indie, RPG, Early Access
Languages: English
Tags: Early Access (25), Action (22), Adventure (22), Indie (21), RPG (21)
Category: Single-player, Partial Controller Support
Release date: Jan 31, 2017
Price: $14.99
Followers: 700
YouTube stats: 2,409 views and 99 comments for videos uploaded last week, 12 new videos uploaded yesterday.

Steam Spy is still in beta, so expect major bugs.
Peak daily concurrent players:
CCU data courtesy of SteamDB. Used with permission.
Hourly concurrent players:
YouTube:
The views data is based on top 50 videos uploaded last week. Actual number of views might be more than the number shown.

The displayed number of videos uploaded yesterday is limited to 50, so if there were more videos uploaded, the number will still show 50.

If the game has commonly used word as its name (like "FEAR" or "Volume") its number of Youtube views might be wrong.
Games similar to this one:
#
Game
Release date

Price

Score rank
(Userscore / Metascore)

Owners

Players

Playtime (Median)

1
The Great Jitters: Pudding Panic
May 22, 2014
$4.99
N/A (N/A)
76,923 ±8,490
7,104 ±2,580
00:17 (00:09)
2
Palinurus
Dec 9, 2016
Free
92% (95%)
5,634 ±2,298
1,960 ±1,355
00:57 (00:15)
3
Cowbots and Aliens
Nov 7, 2016
$19.99
72% (89%)
2,450 ±1,515
1,960 ±1,355
52:22 (01:25)
4
Sydney's World
Feb 1, 2016
$4.99
N/A (N/A)
772 ±1,068
386 ±755
00:05 (00:02)
5
Bitdude
Jan 7, 2017
Free
N/A (N/A)
4,165 ±1,975
1,470 ±1,173
00:03 (00:04)
6
Warriors & Castles
Jun 30, 2015
$2.99
N/A (N/A)
7,349 ±2,624
1,960 ±1,355
00:05 (00:06)
7
Steno Arcade
Mar 30, 2016
Free
39% (76%)
64,184 ±7,755
30,132 ±5,314
00:07 (00:02)
8
Turnover
Dec 15, 2015
$9.99
N/A (N/A)
1,960 ±1,355
980 ±958
02:19 (02:11)
9
30 IMPOSSIBLE LEVELS
Apr 25, 2016
$3.99
N/A (N/A)
44,831 ±6,481
8,084 ±2,752
00:06 (00:06)
10
Beyond Flesh and Blood
Jun 1, 2016
$14.99
N/A (N/A)
980 ±958
735 ±829
00:48 (00:40)
11
True or False
Sep 16, 2016
$0.99
19% (62%)
190,102 ±13,344
149,191 ±11,822
00:30 (00:06)
12
Copa Petrobras de Marcas
Apr 8, 2015
Free
15% (58%)
732,236 ±26,172
421,360 ±19,862
00:46 (00:11)
13
Broken Blue
Dec 9, 2016
Free
N/A (N/A)
6,124 ±2,395
3,430 ±1,792
00:11 (00:13)
14
After All
Apr 20, 2015
$0.99
N/A (N/A)
1,225 ±1,071
490 ±677
00:02 (00:01)
15
Dungeons Are Random
Jan 5, 2016
$1.99
N/A (N/A)
7,839 ±2,710
735 ±829
00:06 (00:06)
16
Zone 22
Jul 31, 2015
$7.99
N/A (N/A)
3,675 ±1,855
1,225 ±1,071
01:26 (02:15)
17
One Day For Ched
Sep 12, 2014
$3.99
N/A (N/A)
36,502 ±5,848
4,900 ±2,142
00:24 (00:13)
18
Wonky Pigeon!
Nov 26, 2015
$4.99
N/A (N/A)
8,574 ±2,834
1,470 ±1,173
00:06 (00:10)