Beyond The Destiny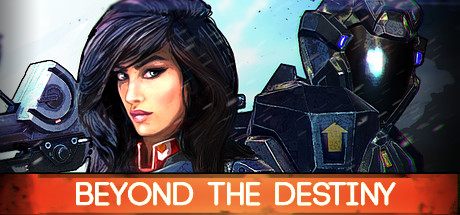 Store | Hub | SteamDB
Developer: BTD Team Publisher: BTD Team
Genre: Action, Indie, Massively Multiplayer, RPG, Early Access
Languages: English
Tags: Early Access (26), Action (23), Indie (22), Massively Multiplayer (22), RPG (20)
Category: Multi-player, MMO
Release date: Apr 11, 2016
Free
Followers: 836
Peak concurrent players yesterday: 1
YouTube stats: 20 views and 1 comments for videos uploaded last week, 1 new videos uploaded yesterday.

Steam Spy is still in beta, so expect major bugs.
Peak daily concurrent players:
CCU data courtesy of SteamDB. Used with permission.
Hourly concurrent players:
YouTube:
The views data is based on top 50 videos uploaded last week. Actual number of views might be more than the number shown.

The displayed number of videos uploaded yesterday is limited to 50, so if there were more videos uploaded, the number will still show 50.

If the game has commonly used word as its name (like "FEAR" or "Volume") its number of Youtube views might be wrong.
Games similar to this one:
#
Game
Release date

Price

Score rank
(Userscore / Metascore)

Owners

Players

Playtime (Median)

1
Unbreakable Vr Runner
Jul 4, 2016
$5.99
N/A (N/A)
1,696 ±1,172
1,696 ±1,172
00:18 (00:09)
2
McOsu
Mar 20, 2017
Free
89% (94%)
38,375 ±5,577
34,134 ±5,260
01:09 (00:12)
3
Zombie Exodus: Safe Haven
Oct 28, 2016
$4.99
N/A (N/A)
1,484 ±1,096
1,272 ±1,015
08:51 (05:32)
4
Nock: Hidden Arrow
Nov 29, 2016
$9.99
N/A (N/A)
4,240 ±1,853
1,484 ±1,096
00:43 (01:06)
5
BUCK
Mar 17, 2017
$9.99
N/A (N/A)
1,291 ±1,263
646 ±893
01:47 (01:46)
6
Divided We Fall
Sep 7, 2016
$12.99
34% (73%)
2,120 ±1,310
1,908 ±1,243
21:53 (32:09)
7
Bass Blocks
Sep 15, 2015
$4.99
N/A (N/A)
1,291 ±1,263
323 ±631
00:11 (00:05)
8
Northern Regime
Feb 17, 2017
$10.99
N/A (N/A)
1,908 ±1,243
212 ±414
00:21 (00:07)
9
Biglands: A Game Made By Kids
Aug 25, 2014
$4.99
N/A (N/A)
8,905 ±2,686
848 ±829
02:11 (02:20)
10
Sorcerers of Kinetics
Nov 11, 2016
$9.99
N/A (N/A)
848 ±829
212 ±414
00:14 (00:04)
11
Beyond Flesh and Blood
Jun 1, 2016
$14.99
N/A (N/A)
969 ±1,094
646 ±893
00:57 (00:45)
12
Copa Petrobras de Marcas
Apr 8, 2015
Free
15% (58%)
757,531 ±24,756
441,628 ±18,910
00:53 (00:11)
13
Break_In
Apr 29, 2015
$9.99
N/A (N/A)
1,484 ±1,096
1,272 ±1,015
03:45 (05:17)
14
AVATARIKA
Apr 11, 2017
Free
N/A (N/A)
2,120 ±1,310
1,060 ±927
00:17 (00:21)
15
Zone 22
Jul 31, 2015
$7.99
N/A (N/A)
2,544 ±1,436
848 ±829
00:15 (00:13)
16
INIT.
Aug 19, 2015
$1.99
N/A (N/A)
646 ±893
646 ±893
04:21 (04:21)