VALENS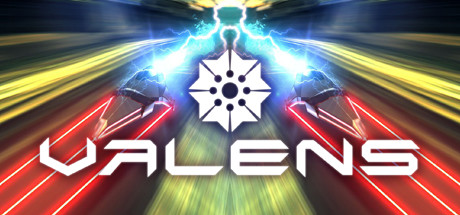 Store | Hub | SteamDB | Site
Developer: Digitallion Publisher: Digitallion
Genre: Action, Adventure, Casual, Indie, Racing, RPG, Simulation, Sports
Languages: English
Tags: Racing (23), Action (22), Indie (21), Sports (21), Casual (21), Adventure (21), Simulation (20), RPG (20)
Category: Single-player, Full controller support
Release date: Feb 18, 2016
Price: $7.99
Owners: 886 ± 1,000
Followers: 198
YouTube stats: 1,221 views and 23 comments for videos uploaded last week, 1 new videos uploaded yesterday.

Steam Spy is still in beta, so expect major bugs.
Peak daily concurrent players:
CCU data courtesy of SteamDB. Used with permission.
Hourly concurrent players:
YouTube:
The views data is based on top 50 videos uploaded last week. Actual number of views might be more than the number shown.

The displayed number of videos uploaded yesterday is limited to 50, so if there were more videos uploaded, the number will still show 50.

If the game has commonly used word as its name (like "FEAR" or "Volume") its number of Youtube views might be wrong.
Games similar to this one:
#
Game
Release date

Price

Score rank
(Userscore / Metascore)

Owners

Players

Playtime (Median)

1
Conductor
May 2, 2017
$7.99
N/A (N/A)
598 ±674
598 ±674
02:43 (02:43)
2
Blanco
Dec 23, 2016
$2.39
N/A (N/A)
590 ±816
295 ±577
02:00 (01:00)
3
Gone with the Demon
Jan 25, 2017
$8.99
N/A (N/A)
597 ±1,168
597 ±1,168
00:23 (00:23)
4
Dark Matter
Feb 27, 2015
$0.99
N/A (N/A)
73,695 ±7,489
12,349 ±3,066
00:26 (00:05)
5
Egyptian Senet
Aug 20, 2015
$0.59
N/A (N/A)
75,687 ±7,590
2,988 ±1,508
01:41 (01:44)
6
GAUGE
May 23, 2014
$3.99
64% (87%)
52,383 ±6,314
8,166 ±2,493
00:10 (00:06)
7
Blasters of the Universe
Jul 14, 2016
$7.49
N/A (N/A)
6,573 ±2,236
797 ±778
01:15 (01:30)
8
The Troma Project
Oct 28, 2015
$6.99
N/A (N/A)
200,571 ±12,354
10,158 ±2,780
00:19 (00:05)
9
PolyDome
Aug 9, 2016
Free
N/A (N/A)
39,437 ±5,479
9,760 ±2,725
00:13 (00:05)
10
Seeking Evil: The Wendigo
Apr 26, 2017
$3.99
N/A (N/A)
1,793 ±1,168
1,394 ±1,030
01:57 (03:42)
11
Win That War!
Apr 7, 2017
$19.99
N/A (N/A)
590 ±816
295 ±577
08:15 (04:07)
12
Vex
Sep 13, 2016
$1.19
N/A (N/A)
597 ±1,168
0 ±0
00:00 (00:00)
13
Poly Runner VR
Apr 18, 2016
Free
44% (79%)
62,143 ±6,877
19,918 ±3,893
00:26 (00:05)
14
Break Time!
Feb 8, 2017
Free
N/A (N/A)
5,577 ±2,060
3,187 ±1,557
00:16 (00:11)
15
B.U.T.T.O.N. (Brutally Unfair Tactics Totally OK Now)
Feb 28, 2011
$2.99
N/A (N/A)
9,560 ±2,697
4,979 ±1,947
00:36 (00:11)
16
Bloody Trapland 2: Curiosity
Apr 7, 2017
$11.99
N/A (N/A)
1,793 ±1,168
1,793 ±1,168
04:26 (06:04)
17
Overpower
Apr 20, 2016
$7.19
N/A (N/A)
1,593 ±1,101
598 ±674
04:45 (02:19)
18
Dino Eggs: Rebirth
Jun 8, 2016
$9.99
N/A (N/A)
5,179 ±1,985
199 ±389
00:09 (00:03)
19
Witanlore: Dreamtime
Jan 24, 2017
$6.99
N/A (N/A)
1,195 ±953
797 ±778
00:39 (00:34)
20
Event Horizon
Apr 30, 2016
$1.01
N/A (N/A)
3,187 ±1,557
199 ±389
00:31 (00:10)
21
Lootfest
May 14, 2015
$0.99
N/A (N/A)
2,788 ±1,457
1,793 ±1,168
00:34 (00:16)
22
Unforgiven VR
Feb 23, 2017
$4.99
N/A (N/A)
4,183 ±1,784
1,394 ±1,030
01:15 (01:48)
23
Jump/Boxer
Apr 24, 2015
$0.49
N/A (N/A)
11,353 ±2,939
3,187 ±1,557
00:48 (01:21)
24
Earth Liberation
Dec 15, 2016
$6.99
N/A (N/A)
1,181 ±1,155
886 ±1,000
17:10 (25:27)
25
GiAnt
Aug 2, 2016
$1.49
N/A (N/A)
3,984 ±1,741
199 ±389
00:13 (00:04)
26
VThree
Feb 28, 2017
$1.99
N/A (N/A)
2,390 ±1,348
1,394 ±1,030
00:26 (00:23)
27
e-River Cabin Journal
Jul 15, 2016
$6.99
N/A (N/A)
1,181 ±1,155
1,181 ±1,155
13:52 (27:34)
28
Return to Krondor
Dec 15, 2016
$4.79
N/A (N/A)
17,926 ±3,694
598 ±674
02:11 (02:05)
29
Andarilho
May 5, 2017
$2.24
N/A (N/A)
2,952 ±1,826
1,181 ±1,155
04:50 (04:09)
30
Bullet Candy
Feb 14, 2007
$0.99
8% (48%)
54,176 ±6,421
32,466 ±4,971
00:25 (00:06)
31
Rolling Shapes
Jun 8, 2015
$0.49
N/A (N/A)
2,988 ±1,508
2,589 ±1,404
04:28 (03:33)
32
Of Love And Sorrow
Aug 8, 2016
$4.99
N/A (N/A)
7,768 ±2,431
797 ±778
01:11 (01:33)
33
Bloop
Jan 16, 2015
$0.74
N/A (N/A)
205,948 ±12,518
32,466 ±4,971
00:18 (00:07)
34
Wolf Simulator
Nov 16, 2016
$0.74
3% (34%)
27,686 ±4,590
2,191 ±1,291
01:32 (00:22)
35
Journey of the King
Dec 15, 2014
$1.99
N/A (N/A)
4,780 ±1,907
797 ±778
00:17 (00:21)