VALENS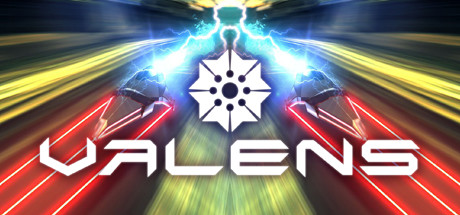 Store | Hub | SteamDB | Site
Developer: Digitallion Publisher: Digitallion
Genre: Action, Adventure, Casual, Indie, Racing, RPG, Simulation, Sports
Languages: English
Tags: Racing (23), Action (22), Casual (21), Adventure (21), Indie (21), Sports (21), Simulation (20), RPG (20)
Category: Single-player, Full controller support
Release date: Feb 18, 2016
Price: $7.99
Owners: 0..30,000
Followers: 193
YouTube stats: 957 views and 1 comments for videos uploaded last week, 1 new videos uploaded yesterday.

Steam Spy is still in beta, so expect major bugs.
Owners data:
Audience in 2 weeks:
Total audience:
Peak daily concurrent players:
CCU data courtesy of SteamDB. Used with permission.
Hourly concurrent players:
YouTube:
The views data is based on top 50 videos uploaded last week. Actual number of views might be more than the number shown.

The displayed number of videos uploaded yesterday is limited to 50, so if there were more videos uploaded, the number will still show 50.

If the game has commonly used word as its name (like "FEAR" or "Volume") its number of Youtube views might be wrong.
Games similar to this one:
#
Game
Release date

Price

Score rank
(Userscore / Metascore)

1
VirZOOM Arcade
Jun 30, 2016
Free
N/A (N/A)
2
Super Stone Legacy
May 26, 2017
$9.99
N/A (N/A)
3
Morphblade
Mar 3, 2017
$4.99
N/A (N/A)
4
Vangers
Apr 24, 2014
$6.99
91% (95%)
5
Triennale Game Collection
Dec 7, 2016
Free
N/A (N/A)
6
SoundStage
Mar 10, 2017
$9.99
84% (93%)
7
Everyday Shooter
May 8, 2008
$9.99
N/A (N/A/77%)
8
ARMED SEVEN
Mar 6, 2015
$4.99
N/A (N/A/67%)
9
Ember Kaboom
Jun 3, 2016
$3.99
N/A (N/A)
10
Dark Matter
Feb 27, 2015
$4.99
N/A (N/A)
11
ShotForge
Nov 2, 2016
Free
N/A (N/A)
12
Final Soccer VR
Nov 17, 2016
$19.99
64% (88%)
13
GAUGE
May 23, 2014
$3.99
61% (87%)
14
PolyDome
Aug 9, 2016
Free
N/A (N/A)
15
Woof Blaster
Sep 22, 2015
Free
N/A (N/A)
16
King Kaiju
Jan 31, 2017
$4.99
N/A (N/A)
17
Sound Shift
Aug 26, 2015
Free
N/A (N/A)
18
Directionless
May 31, 2016
$0.99
N/A (N/A)
19
Engage
Mar 15, 2016
Free
N/A (N/A)
20
The Troma Project
Oct 28, 2015
$6.99
N/A (N/A)
21
A Wizard's Lizard: Soul Thief
Apr 5, 2016
$9.99
N/A (N/A)
22
TV Trouble
Oct 24, 2016
Free
N/A (N/A)
23
9.03m
Nov 20, 2013
Free
45% (81%)
24
CAPSULE
May 29, 2014
$4.99
43% (80%)
25
Super Hipster Lumberjack
Jul 20, 2015
$0.5
39% (78%)
26
Poly Runner VR
Apr 18, 2016
Free
39% (78%)
27
Hell Warders
Jun 6, 2017
$14.99
N/A (N/A)
28
Realms of Arkania: Star Trail
Aug 10, 2017
$29.99
N/A (N/A)
29
Zaccaria Pinball
Jun 16, 2016
Free
37% (77%)
30
RoboBlitz
Nov 7, 2006
$9.99
N/A (N/A/80%)
31
Hyper Box
Mar 16, 2016
$2.99
N/A (N/A)
32
B.U.T.T.O.N. (Brutally Unfair Tactics Totally OK Now)
Feb 28, 2011
$2.99
N/A (N/A)
33
Chains
Jul 1, 2009
$4.99
N/A (N/A)
34
Cult of the Wind
Jun 30, 2014
$9.99
N/A (N/A)
35
Gumboy Tournament
May 19, 2008
$2.99
N/A (N/A)
36
One More Night
Nov 18, 2016
$4.99
N/A (N/A)
37
Antisphere
Jul 14, 2017
$1.99
N/A (N/A)
38
Don't Let Go!
Sep 13, 2016
$2.99
N/A (N/A)
39
Gish
Jul 20, 2007
$9.99
N/A (N/A/80%)
40
Vex
Sep 13, 2016
$3.99
N/A (N/A)
41
High Fidelity
Nov 9, 2016
Free
N/A (N/A)
42
Sol Trader
Jun 6, 2016
$19.99
N/A (N/A)
43
HALP!
Aug 1, 2016
Free
23% (68%)
44
Mastema: Out of Hell
Mar 3, 2017
$4.99
23% (68%)
45
Black Forest
Sep 9, 2016
Free
N/A (N/A)
46
League of Mermaids
Sep 22, 2015
$6.99
N/A (N/A)
47
Eron
Mar 17, 2015
$1.99
N/A (N/A)
48
Copter and Sky
Jul 21, 2016
$4.99
N/A (N/A)
49
True or False
Sep 16, 2016
$0.99
N/A (N/A)
50
Ruzh Delta Z
May 11, 2015
Free
17% (62%)
51
Freshman Year
Apr 20, 2015
Free
17% (62%)
52
Butsbal
Jun 3, 2015
$2.99
N/A (N/A)
53
Dinner Date
Mar 1, 2011
$3.99
11% (56%)
54
Colony Assault
Dec 15, 2015
$2.99
N/A (N/A)
55
SLIVER.tv
Aug 9, 2017
Free
N/A (N/A)
56
Bientt l't
Feb 6, 2013
$9.99
9% (52%/62%)
57
Bullet Candy
Feb 14, 2007
$3.99
N/A (N/A)
58
GiAnt
Aug 2, 2016
$4.99
N/A (N/A)
59
Of Love And Sorrow
Aug 8, 2016
$4.99
N/A (N/A)
60
Tales of Legends
Feb 5, 2017
$1.99
N/A (N/A)
61
Bloop
Jan 16, 2015
$0.74
N/A (N/A)
62
Doc Clock: The Toasted Sandwich of Time
Oct 15, 2010
$4.99
N/A (N/A/62%)
63
Hacker Evolution Duality
Aug 15, 2011
$4.99
2% (33%)
64
Industry Transporters
Aug 31, 2015
$9.99
N/A (N/A)
65
Naninights
Jul 24, 2015
N/A
N/A (N/A)
66
Owys
Aug 25, 2015
$0.99
N/A (N/A)
67
SECTOR
Jun 29, 2015
Free
N/A (N/A)
68
TAKEN
Jul 7, 2015
$1.99
N/A (N/A)