Alone K.W.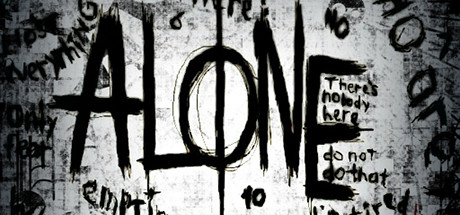 Store | Hub | SteamDB
Developer: TeamWaterFly Publisher: TeamWaterFly
Genre: Adventure, Indie
Languages: English
Tags: Indie (21), Adventure (21), Horror (10)
Category: Single-player
Release date: Feb 29, 2016
Price: $0.99
Owners: 1,561 ± 1,154
Players total: 1,002 ± 1,132 (64.18%)
Followers: 86
Playtime total: 00:18 (average) 00:32 (median)

Steam Spy is still in beta, so expect major bugs.
Peak daily concurrent players:
CCU data courtesy of SteamDB. Used with permission.
Hourly concurrent players:
YouTube:
The views data is based on top 50 videos uploaded last week. Actual number of views might be more than the number shown.

The displayed number of videos uploaded yesterday is limited to 50, so if there were more videos uploaded, the number will still show 50.

If the game has commonly used word as its name (like "FEAR" or "Volume") its number of Youtube views might be wrong.
Games similar to this one:
#
Game
Release date

Price

Score rank
(Userscore / Metascore)

Owners

Players

Playtime (Median)

1
Paradigm
Apr 5, 2017
$14.99
99% (98%/86%)
12,937 ±3,322
11,376 ±3,115
05:40 (03:30)
2
Loot Rascals
Mar 7, 2017
$14.99
N/A (N/A/71%)
2,677 ±1,511
2,007 ±1,308
19:54 (12:35)
3
Why Am I Dead At Sea
May 11, 2015
$4.99
86% (93%)
6,692 ±2,389
4,015 ±1,850
04:53 (04:37)
4
Aritana and the Harpy's Feather
Aug 15, 2014
$9.99
N/A (N/A)
9,145 ±2,793
4,907 ±2,045
03:32 (03:34)
5
EvilMorph
Feb 3, 2017
$3.99
77% (91%)
23,644 ±4,490
20,967 ±4,229
03:22 (03:30)
6
Bokida - Heartfelt Reunion
May 17, 2017
$17.99
N/A (N/A/75%)
2,007 ±1,308
1,561 ±1,154
05:56 (04:23)
7
School of Talent: SUZU-ROUTE
Feb 23, 2017
$8.99
N/A (N/A)
5,353 ±2,136
4,238 ±1,901
05:07 (05:03)
8
Samsa and the Knights of Light
Dec 1, 2015
$4.99
N/A (N/A)
6,022 ±2,266
4,015 ±1,850
05:16 (05:47)
9
DSquad War
Jul 14, 2017
$0.99
N/A (N/A)
14,276 ±3,489
669 ±755
00:06 (00:04)
10
Life of a Mobster
Mar 17, 2017
$3.99
N/A (N/A)
672 ±1,316
672 ±1,316
00:14 (00:14)
11
Night Shift
Feb 23, 2015
$4.99
N/A (N/A)
16,506 ±3,752
10,037 ±2,926
02:34 (02:10)
12
Rising Angels: Hope
Mar 18, 2016
$14.99
N/A (N/A)
892 ±872
446 ±616
00:21 (00:14)
13
Firebird - La Peri
Aug 19, 2016
$6.99
49% (81%)
7,138 ±2,467
6,692 ±2,389
01:50 (00:33)
14
How To Make Your Grandpa Happy
Oct 25, 2016
Free
N/A (N/A)
13,383 ±3,378
1,784 ±1,233
00:07 (00:06)
15
Fatehaven
Sep 16, 2016
$3.99
N/A (N/A)
2,231 ±1,379
1,561 ±1,154
08:09 (12:52)
16
Downward Spiral: Prologue
Mar 30, 2017
$1.99
N/A (N/A)
1,561 ±1,154
892 ±872
00:27 (00:34)
17
goalunited PRO football manager for experts
Mar 6, 2017
Free
43% (78%)
60,894 ±7,206
45,280 ±6,214
04:56 (00:18)
18
Gunmetal Arcadia
Feb 7, 2017
$9.99
N/A (N/A)
669 ±755
223 ±436
36:52 (12:17)
19
Alice's Mom's Rescue
Sep 3, 2015
$2.99
N/A (N/A)
8,253 ±2,653
1,115 ±975
00:11 (00:10)
20
Planetship
Sep 24, 2015
$8.99
N/A (N/A)
7,584 ±2,543
2,900 ±1,572
01:22 (01:10)
21
The Rivers of Alice - Extended Version
Nov 16, 2015
$7.99
N/A (N/A)
6,469 ±2,349
2,677 ±1,511
03:21 (03:20)
22
PRiO
Mar 18, 2016
$5.99
N/A (N/A)
6,915 ±2,428
446 ±616
03:10 (02:06)
23
Helium
Mar 10, 2017
$4.99
N/A (N/A)
6,692 ±2,389
1,338 ±1,068
00:34 (00:30)
24
Technolust
Apr 19, 2016
$24.99
N/A (N/A)
892 ±872
669 ±755
00:24 (00:24)
25
VR Escape the space station
Aug 24, 2016
$6.99
N/A (N/A)
6,915 ±2,428
1,561 ±1,154
00:53 (00:58)
26
The Grandfather
May 3, 2016
$0.99
N/A (N/A)
20,298 ±4,161
1,338 ±1,068
00:20 (00:31)
27
The Last Journey
Apr 25, 2017
Free
N/A (N/A)
3,346 ±1,689
2,007 ±1,308
00:23 (00:37)
28
Colortone
Oct 29, 2015
$4.99
N/A (N/A)
4,907 ±2,045
2,231 ±1,379
01:21 (01:42)
29
The Way of the Pixelated Fist
Apr 27, 2015
$1.99
N/A (N/A)
6,469 ±2,349
223 ±436
00:02 (00:00)
30
Behind the Memory
Dec 19, 2016
$3.99
N/A (N/A)
1,344 ±1,861
672 ±1,316
01:15 (01:15)
31
Maria the Witch
Mar 1, 2016
$4.99
N/A (N/A)
6,692 ±2,389
5,576 ±2,181
03:21 (03:32)
32
Rock Zombie
Nov 20, 2014
$6.99
N/A (N/A)
2,007 ±1,308
1,338 ±1,068
01:18 (01:32)
33
Pulut Adventure
Jul 9, 2015
$1.99
N/A (N/A)
10,930 ±3,053
892 ±872
00:11 (00:11)
34
Endica VII The Dream King
Jan 13, 2016
$4.99
N/A (N/A)
5,130 ±2,091
2,231 ±1,379
00:41 (01:40)
35
Inevitability
Aug 24, 2015
$4.99
N/A (N/A)
1,002 ±1,132
1,002 ±1,132
03:36 (04:56)
36
The Inevitability
Apr 17, 2017
$2.99
N/A (N/A)
35,466 ±5,500
34,797 ±5,448
06:47 (06:32)
37
CHAOS - In the Darkness
Oct 7, 2015
$7.99
N/A (N/A)
2,231 ±1,379
669 ±755
00:03 (00:01)