Battleships at Dawn!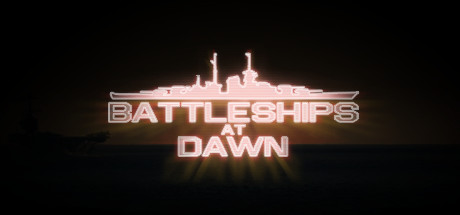 Store | Hub | SteamDB | Site
Developer: Mintaka Softworks Publisher: Plug In Digital
Genre: Indie, Strategy, Early Access
Languages: English
Tags: Early Access (24), Indie (21), Strategy (21)
Category: Single-player
Release date: Jul 5, 2016
Price: $6.99
Owners: 1,561 ± 2,161
Followers: 152
Peak concurrent players yesterday: 1

Steam Spy is still in beta, so expect major bugs.
Peak daily concurrent players:
CCU data courtesy of SteamDB. Used with permission.
Hourly concurrent players:
YouTube:
The views data is based on top 50 videos uploaded last week. Actual number of views might be more than the number shown.

The displayed number of videos uploaded yesterday is limited to 50, so if there were more videos uploaded, the number will still show 50.

If the game has commonly used word as its name (like "FEAR" or "Volume") its number of Youtube views might be wrong.
Games similar to this one:
#
Game
Release date

Price

Score rank
(Userscore / Metascore)

Owners

Players

Playtime (Median)

1
Ghost in the Machine
Apr 22, 2015
$4.99
N/A (N/A)
3,674 ±1,920
262 ±513
00:13 (00:04)
2
Grappledrome
Feb 13, 2017
$9.99
N/A (N/A)
8,661 ±2,949
525 ±726
00:04 (00:02)
3
Defense of Castle Chilly
Dec 15, 2016
$9.99
N/A (N/A)
1,050 ±1,026
262 ±513
00:13 (00:04)
4
Mecha Ritz: Steel Rondo
Jun 9, 2016
$6.99
N/A (N/A)
1,963 ±1,718
785 ±1,086
02:50 (02:49)
5
Zombie Office Politics
Dec 3, 2015
$3.99
N/A (N/A)
7,086 ±2,667
525 ±726
00:07 (00:02)
6
Prompt
Jul 6, 2015
$4.99
N/A (N/A)
4,724 ±2,178
1,050 ±1,026
00:16 (00:21)
7
Wanderer of Teandria
Sep 26, 2017
$4.99
N/A (N/A)
1,575 ±1,257
525 ±726
04:44 (03:09)
8
Putt-Putt and Pep's Dog on a Stick
May 1, 2014
$4.99
N/A (N/A)
26,244 ±5,133
2,624 ±1,623
00:21 (00:07)
9
Emily: Displaced
Jul 26, 2016
$14.99
N/A (N/A)
3,149 ±1,778
262 ±513
00:17 (00:05)
10
Soldiers of Heaven VR
Sep 29, 2016
$0.99
N/A (N/A)
1,178 ±1,331
785 ±1,086
00:26 (00:26)
11
The Food Run
Dec 9, 2016
$1.99
N/A (N/A)
1,575 ±1,257
0 ±0
00:00 (00:00)
12
ObserVR Beta
Oct 26, 2016
Free
N/A (N/A)
13,647 ±3,702
787 ±889
00:09 (00:08)
13
MiniBotz
Jan 24, 2017
$4.99
N/A (N/A)
1,050 ±1,026
787 ±889
26:52 (25:45)
14
Worldy Cup
Aug 10, 2016
$4.99
N/A (N/A)
1,312 ±1,147
1,050 ±1,026
00:14 (00:18)
15
Ensign-1
Nov 13, 2014
$1.99
N/A (N/A)
8,661 ±2,949
1,312 ±1,147
00:22 (00:29)
16
Void Vikings
Nov 2, 2016
$4.99
N/A (N/A)
1,312 ±1,147
0 ±0
00:00 (00:00)
17
Ghostlight Manor
Dec 10, 2016
$6.99
N/A (N/A)
780 ±1,528
0 ±0
00:00 (00:00)
18
nano-one
Nov 10, 2016
$9.99
N/A (N/A)
1,178 ±1,331
393 ±768
00:03 (00:01)
19
Legena: Union Tides
Oct 8, 2015
$3.99
N/A (N/A)
11,547 ±3,405
1,050 ±1,026
00:25 (00:16)
20
Roses and Gems
Mar 18, 2016
$4.99
N/A (N/A)
1,837 ±1,358
0 ±0
00:00 (00:00)
21
Smash Pixel Racing
Jun 20, 2016
$2.99
N/A (N/A)
7,348 ±2,716
1,050 ±1,026
02:34 (03:25)
22
Fake Happy End
Jan 22, 2017
$9.99
N/A (N/A)
785 ±1,086
785 ±1,086
03:38 (03:37)
23
Eye of the Owl - Bosch VR
Dec 23, 2016
Free
N/A (N/A)
8,136 ±2,858
3,937 ±1,988
00:12 (00:12)
24
ShareX
Oct 2, 2015
Free
86% (93%)
305,480 ±17,510
188,957 ±13,773
15:32 (00:01)
25
The FOO Show featuring Will Smith
Apr 5, 2016
Free
82% (92%)
66,660 ±8,181
22,832 ±4,788
00:12 (00:06)
26
Cyber Sentinel
Jul 29, 2016
$9.99
N/A (N/A)
3,937 ±1,988
787 ±889
01:35 (01:29)
27
VRSailing by BeTomorrow
Jan 12, 2017
Free
N/A (N/A)
19,945 ±4,475
13,122 ±3,630
01:24 (00:04)
28
Serial Cleaner
Jul 14, 2017
$14.99
62% (86%/64%)
25,194 ±5,030
8,661 ±2,949
01:56 (00:34)
29
Box Out!
May 4, 2015
$6.99
N/A (N/A)
2,362 ±1,540
525 ±726
00:22 (00:14)
30
GET THE GEMS
Nov 11, 2016
$0.99
N/A (N/A)
28,606 ±5,359
22,570 ±4,760
03:53 (03:56)
31
Numba Deluxe
May 23, 2014
$2.99
N/A (N/A)
229,635 ±15,183
21,258 ±4,620
18:30 (00:06)
32
A Week of Circus Terror
Aug 5, 2016
$4.99
N/A (N/A)
33,592 ±5,808
1,312 ±1,147
00:04 (00:03)
33
Deserted: The Story of Peter
Sep 7, 2016
$4.99
N/A (N/A)
5,249 ±2,295
0 ±0
00:00 (00:00)
34
DatavizVR Demo
Dec 5, 2016
Free
N/A (N/A)
5,774 ±2,408
1,575 ±1,257
05:46 (11:20)
35
Momonga Pinball Adventures
Sep 16, 2016
$5.99
N/A (N/A)
3,534 ±2,305
393 ±768
01:16 (00:38)
36
Roogoo
Dec 17, 2009
$1.99
44% (79%/72%)
70,596 ±8,419
18,108 ±4,264
00:22 (00:08)
37
Skeet: VR Target Shooting
Apr 5, 2016
Free
42% (78%)
125,709 ±11,234
77,420 ±8,817
00:44 (00:10)
38
Nanuleu
Nov 16, 2016
$2.99
N/A (N/A)
3,149 ±1,778
262 ±513
12:58 (04:19)
39
Chesster
Mar 16, 2016
$3.99
N/A (N/A)
1,178 ±1,331
1,178 ±1,331
03:57 (04:50)
40
Cobi Treasure Deluxe
May 23, 2014
$2.99
37% (75%)
281,335 ±16,804
23,882 ±4,897
17:32 (00:03)
41
Hyper Box
Mar 16, 2016
$2.99
N/A (N/A)
19,421 ±4,416
2,100 ±1,452
01:24 (02:40)
42
Beeftacular
Aug 26, 2016
$2.99
37% (75%)
10,498 ±3,246
7,611 ±2,764
02:07 (02:26)
43
GE Neuro
Sep 5, 2016
Free
N/A (N/A)
22,832 ±4,788
3,674 ±1,920
00:10 (00:14)
44
Mines of Mars
Dec 18, 2015
$6.99
N/A (N/A)
16,271 ±4,042
2,100 ±1,452
03:59 (05:07)
45
Diorama No.1 : Blocked In
Apr 5, 2016
Free
N/A (N/A)
4,461 ±2,116
2,624 ±1,623
00:12 (00:11)
46
Pacific Storm
Jun 24, 2008
$7.99
N/A (N/A/67%)
48,026 ±6,944
22,570 ±4,760
01:34 (01:16)
47
Lockdown: Stand Alone
Dec 21, 2017
$10.99
N/A (N/A)
4,986 ±2,237
1,312 ±1,147
00:22 (00:19)
48
ASDAD: All-Stars Dungeons and Diamonds
Oct 1, 2015
$4.99
N/A (N/A)
7,873 ±2,811
1,050 ±1,026
00:18 (00:13)
49
Spectrum: First Light
Jul 24, 2015
$9.99
N/A (N/A)
2,362 ±1,540
1,575 ±1,257
02:37 (02:57)
50
Coated
Aug 25, 2015
$4.99
N/A (N/A)
2,100 ±1,452
262 ±513
00:05 (00:01)
51
Primitive Road
Nov 18, 2016
$2.99
N/A (N/A)
6,036 ±2,462
262 ±513
00:15 (00:05)
52
Spy Fox In: Cheese Chase
May 29, 2014
$4.99
N/A (N/A)
36,742 ±6,074
5,511 ±2,352
00:10 (00:06)
53
Twilight City: Love as a Cure
Dec 18, 2015
$6.99
N/A (N/A)
13,122 ±3,630
2,362 ±1,540
03:06 (02:12)
54
On the front line
Oct 19, 2016
$4.99
N/A (N/A)
35,167 ±5,942
34,904 ±5,920
04:23 (04:31)
55
Squirt's Adventure
Mar 5, 2014
$0.99
N/A (N/A)
1,312 ±1,147
525 ±726
00:42 (00:28)
56
C O S M
Aug 3, 2016
$9.99
N/A (N/A)
6,036 ±2,462
262 ±513
01:28 (00:29)
57
The Language Game
Jul 9, 2015
$4.99
N/A (N/A)
3,937 ±1,988
525 ±726
00:04 (00:01)
58
TesserAct
Oct 24, 2014
$14.99
N/A (N/A)
2,624 ±1,623
262 ±513
00:01 (00:00)
59
The Esoterica: Hollow Earth
Feb 2, 2017
$3.99
N/A (N/A)
8,923 ±2,993
4,199 ±2,053
04:30 (05:09)
60
Gumboy - Crazy Adventures
Dec 19, 2006
$4.99
9% (51%/69%)
70,859 ±8,435
8,923 ±2,993
46:11 (00:06)
61
Defense Of Greece TD
Nov 9, 2016
$5.99
N/A (N/A)
19,683 ±4,446
2,100 ±1,452
00:27 (01:07)
62
Lord Mayor
Jul 21, 2016
$1.99
N/A (N/A)
7,611 ±2,764
525 ±726
00:06 (00:03)
63
Marcus Level
Jan 20, 2016
$4.99
N/A (N/A)
9,973 ±3,164
5,249 ±2,295
04:32 (04:48)
64
TribeQuest: Red Killer
May 18, 2016
$0.99
N/A (N/A)
4,199 ±2,053
0 ±0
00:00 (00:00)
65
Monkey Tales Games
Aug 28, 2014
$14.99
N/A (N/A)
787 ±889
262 ±513
00:01 (00:00)
66
Soda Star
May 14, 2015
$3.99
N/A (N/A)
3,937 ±1,988
0 ±0
00:00 (00:00)
67
Unlimited Escape
Feb 5, 2015
$4.99
N/A (N/A)
1,050 ±1,026
262 ±513
00:15 (00:05)
68
DEUS EX MACHINA 2
Mar 11, 2015
$6.99
N/A (N/A)
12,335 ±3,519
525 ±726
00:09 (00:05)
69
Gunship!
Jul 11, 2014
$6.99
N/A (N/A)
18,896 ±4,356
2,624 ±1,623
00:53 (00:33)
70
Super Pixalo
Feb 3, 2015
$0.99
N/A (N/A)
1,050 ±1,026
787 ±889
03:30 (02:17)
71
Tick: The Time Based Puzzle Game
Aug 20, 2015
$2.99
N/A (N/A)
787 ±889
262 ±513
00:17 (00:05)
72
Hunter Gatherer
Mar 24, 2015
$1.99
N/A (N/A)
1,312 ±1,147
525 ±726
00:53 (00:35)
73
Rest House
Feb 8, 2017
$4.99
N/A (N/A)
31,755 ±5,647
24,144 ±4,924
04:36 (04:34)
74
World Defense : A Fragmented Reality Game
Mar 7, 2016
$0.99
N/A (N/A)
5,511 ±2,352
787 ±889
00:05 (00:05)
75
The Journey
Nov 1, 2016
$4.99
N/A (N/A)
2,100 ±1,452
787 ±889
00:07 (00:06)
76
Drift GEAR Racing Free
Oct 21, 2016
Free
1% (27%)
73,746 ±8,605
52,750 ±7,278
00:12 (00:04)
77
H.U.N.T
Jul 22, 2016
$5.99
N/A (N/A)
1,561 ±2,161
0 ±0
00:00 (00:00)
78
Race & Destroy
May 16, 2016
$1.99
N/A (N/A)
3,149 ±1,778
1,312 ±1,147
00:15 (00:14)
79
Back To Life 3
Dec 16, 2014
$4.99
N/A (N/A)
2,362 ±1,540
262 ±513
00:15 (00:05)
80
Break the Cube
Jan 27, 2015
$0.99
N/A (N/A)
1,837 ±1,358
1,050 ±1,026
00:05 (00:05)
81
Finnish Roller
Jan 31, 2017
$0.99
N/A (N/A)
250,368 ±15,853
229,372 ±15,174
03:35 (03:30)