The HinterLands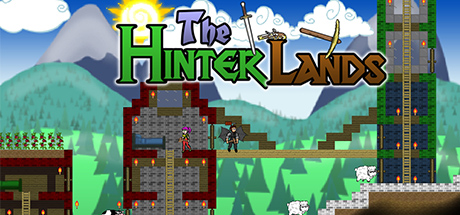 Store | Hub | SteamDB | Site
Developer: Ackmi Publisher: Ackmi
Genre: Action, Adventure, Indie, RPG, Early Access
Languages: English, French, German, Spanish, Czech, Polish, Portuguese, Portuguese-Brazil, Russian, Thai
Tags: Early Access (24), Indie (21), Action (21), RPG (21), Adventure (20)
Category: Single-player, Multi-player, Online Multi-Player, Co-op, Online Co-op, Cross-Platform Multiplayer
Release date: May 27, 2016
Price: $2.99
Owners: 750 ± 1,468
Followers: 195
YouTube stats: 43 views and 0 comments for videos uploaded last week, 0 new videos uploaded yesterday.

Steam Spy is still in beta, so expect major bugs.
Peak daily concurrent players:
CCU data courtesy of SteamDB. Used with permission.
Hourly concurrent players:
YouTube:
The views data is based on top 50 videos uploaded last week. Actual number of views might be more than the number shown.

The displayed number of videos uploaded yesterday is limited to 50, so if there were more videos uploaded, the number will still show 50.

If the game has commonly used word as its name (like "FEAR" or "Volume") its number of Youtube views might be wrong.
Games similar to this one:
#
Game
Release date

Price

Score rank
(Userscore / Metascore)

Owners

Players

Playtime (Median)

1
Golden Krone Hotel
Oct 26, 2017
$9.99
100% (100%)
1,980 ±1,368
1,237 ±1,082
03:12 (03:00)
2
Monsters' Den: Book of Dread
Jul 19, 2016
$4.99
99% (98%)
3,712 ±1,874
2,722 ±1,605
05:37 (06:16)
3
3030 Deathwar Redux
Sep 13, 2017
$14.99
95% (96%)
10,640 ±3,173
7,423 ±2,651
04:29 (02:45)
4
Windscape
Sep 1, 2016
$16.99
82% (92%)
6,434 ±2,467
4,207 ±1,995
02:16 (01:25)
5
Dark Quest 2
Nov 7, 2016
$7.99
53% (83%)
2,722 ±1,605
1,732 ±1,280
19:53 (43:43)
6
Pirates of the Polygon Sea
Jul 12, 2016
$10.99
N/A (N/A)
990 ±968
742 ±838
03:11 (02:56)
7
Swords and Sorcery - Underworld - Definitive Edition
Dec 15, 2015
$14.99
N/A (N/A/66%)
1,485 ±1,185
742 ±838
04:04 (04:03)
8
Vanilla Bagel: The Roguelike
Jun 15, 2016
$12.99
N/A (N/A)
4,454 ±2,053
1,485 ±1,185
00:34 (00:46)
9
Ruzar - The Life Stone
Dec 2, 2015
$12.99
30% (71%)
4,949 ±2,164
2,969 ±1,676
08:18 (08:52)
10
Arvale
Aug 14, 2015
$0.79
N/A (N/A)
4,949 ±2,164
2,722 ±1,605
04:17 (06:23)
11
Throbax TD
Nov 5, 2015
$2.99
N/A (N/A)
1,495 ±1,462
747 ±1,034
04:21 (04:20)
12
Demon Lord
Mar 21, 2017
$6.99
N/A (N/A)
742 ±838
742 ±838
00:56 (00:56)
13
Divided We Fall
Oct 3, 2017
$12.99
14% (58%)
4,701 ±2,109
3,712 ±1,874
02:40 (01:36)
14
Combat Air Patrol 2: Military Flight Simulator
Jun 6, 2016
$29.99
13% (57%)
2,969 ±1,676
2,969 ±1,676
09:41 (01:54)
15
Save Home
Sep 30, 2016
$0.99
N/A (N/A)
50,479 ±6,912
48,994 ±6,810
05:18 (05:26)
16
Arevan
Jul 24, 2015
$0.79
N/A (N/A)
4,454 ±2,053
2,969 ±1,676
04:41 (04:14)
17
Blade & Bones
Nov 30, 2016
$10.99
4% (40%)
6,186 ±2,420
3,712 ±1,874
03:42 (03:11)