Epsilon corp.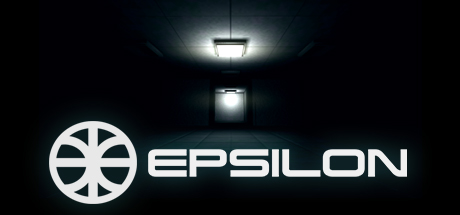 Store | Hub | SteamDB
Developer: Alexandr Kataev Publisher: Jack Twin
Genre: Action, Adventure, Indie
Languages: English, Russian
Tags: Action (23), Indie (23), Adventure (23), Horror (9), FPS (6)
Category: Single-player, Steam Trading Cards
Release date: Apr 1, 2016
Price: $2.99
Old userscore: 72% Owners: 30,609 ± 5,291
Players in the last 2 weeks: 2,152 ± 1,403 (7.03%)
Players total: 24,631 ± 4,746 (80.47%)
Followers: 294
Peak concurrent players yesterday: 101
Playtime in the last 2 weeks: 03:37 (average) 03:49 (median)
Playtime total: 03:17 (average) 03:30 (median)

Steam Spy is still in beta, so expect major bugs.
Peak daily concurrent players:
CCU data courtesy of SteamDB. Used with permission.
Hourly concurrent players:
YouTube:
The views data is based on top 50 videos uploaded last week. Actual number of views might be more than the number shown.

The displayed number of videos uploaded yesterday is limited to 50, so if there were more videos uploaded, the number will still show 50.

If the game has commonly used word as its name (like "FEAR" or "Volume") its number of Youtube views might be wrong.
Games similar to this one:
#
Game
Release date

Price

Score rank
(Userscore / Metascore)

Owners

Players

Playtime (Median)

1
Everyday Genius: SquareLogic
Oct 21, 2009
$4.99
100% (99%)
16,739 ±3,913
13,392 ±3,500
32:10 (13:59)
2
Hidden Folks
Feb 15, 2017
$7.99
100% (99%/78%)
24,631 ±4,746
23,674 ±4,653
02:24 (01:57)
3
Stephen's Sausage Roll
Apr 17, 2016
$29.99
100% (99%/90%)
7,174 ±2,561
6,457 ±2,430
08:58 (04:30)
4
Quell
May 14, 2015
$3.99
99% (98%)
16,261 ±3,856
5,978 ±2,338
02:50 (02:48)
5
Hidden in Plain Sight
Jul 16, 2014
$4.49
99% (98%)
17,935 ±4,050
14,109 ±3,592
03:25 (02:23)
6
Unium
Mar 27, 2015
$1.99
97% (97%)
33,957 ±5,573
22,479 ±4,534
03:08 (02:46)
7
Peace, Death!
Mar 24, 2017
$4.99
97% (97%)
11,478 ±3,240
11,239 ±3,206
02:11 (01:33)
8
Sokobond
Jul 21, 2014
$9.99
97% (97%/82%)
33,957 ±5,573
19,609 ±4,235
02:36 (01:27)
9
Luxor Evolved
Mar 1, 2012
$9.99
97% (97%)
34,914 ±5,651
13,152 ±3,468
13:21 (02:58)
10
Dream Car Racing 3D
Sep 22, 2016
$14.99
97% (97%)
6,696 ±2,474
6,217 ±2,384
15:59 (05:28)
11
klocki
Jul 13, 2016
$0.99
97% (97%)
76,045 ±8,339
52,849 ±6,952
01:55 (00:51)
12
Hustle Cat
Mar 16, 2016
$19.99
97% (97%)
14,348 ±3,622
12,913 ±3,436
16:13 (08:08)
13
Moonlight
Feb 5, 2016
$2.99
97% (97%)
12,674 ±3,405
8,609 ±2,806
04:03 (03:31)
14
The Sexy Brutale
Apr 11, 2017
$19.99
95% (96%/82%)
5,500 ±2,243
3,826 ±1,870
04:52 (05:16)
15
Zenge
Apr 12, 2016
$0.99
95% (96%)
56,914 ±7,215
39,935 ±6,043
01:50 (01:19)
16
Letter Quest: Grimm's Journey
Nov 20, 2014
Free
95% (96%/73%)
83,219 ±8,724
37,544 ±5,860
05:08 (03:01)
17
Creeper World: Anniversary Editon
Nov 16, 2016
$4.99
N/A (N/A)
3,109 ±1,686
2,152 ±1,403
05:57 (07:40)
18
Bejeweled 3
Dec 7, 2010
$4.99
95% (96%/82%)
415,615 ±19,488
207,808 ±13,784
43:17 (03:56)
19
Chip's Challenge 2
May 28, 2015
$4.99
N/A (N/A)
21,044 ±4,387
10,044 ±3,031
04:07 (01:24)
20
Along the Edge
Oct 12, 2016
$12.99
92% (95%)
1,435 ±1,145
1,196 ±1,045
07:37 (10:27)
21
Divide By Sheep
Jul 2, 2015
$4.99
92% (95%/83%)
26,066 ±4,882
17,457 ±3,996
04:24 (02:44)
22
Night Blights
Apr 15, 2016
$4.99
N/A (N/A)
19,848 ±4,261
6,935 ±2,518
02:58 (03:10)
23
Gateways
Sep 13, 2012
$4.99
92% (95%/72%)
44,957 ±6,412
16,022 ±3,828
02:41 (01:26)
24
DISTRAINT
Oct 21, 2015
$0.99
92% (95%/76%)
168,829 ±12,425
86,327 ±8,885
03:03 (02:43)
25
HyperRogue
Jan 16, 2015
$4.99
92% (95%)
19,370 ±4,209
10,522 ±3,102
08:35 (02:16)
26
On Rusty Trails
Jun 13, 2016
$12.99
N/A (N/A/77%)
5,022 ±2,143
2,391 ±1,479
03:17 (04:00)
27
Highrise Heroes: Word Challenge
Jan 8, 2016
$4.99
N/A (N/A)
11,478 ±3,240
6,935 ±2,518
05:59 (04:51)
28
EvilMorph
Feb 3, 2017
$3.99
89% (94%)
5,739 ±2,291
2,870 ±1,620
02:34 (02:46)
29
Prelogate
Dec 10, 2014
$3.99
89% (94%)
13,392 ±3,500
10,283 ±3,067
06:18 (02:41)
30
A Good Snowman Is Hard To Build
Feb 25, 2015
$9.99
89% (94%)
6,935 ±2,518
4,065 ±1,928
02:15 (03:22)
31
Soundodger+
Oct 11, 2013
$7.99
86% (93%/78%)
52,849 ±6,952
38,501 ±5,934
14:15 (01:22)
32
Tribloos 2
Jan 30, 2014
$9.99
86% (93%)
79,632 ±8,534
32,761 ±5,474
03:42 (01:57)
33
Battle Dome
Jun 8, 2016
$14.99
86% (93%)
13,870 ±3,562
11,718 ±3,274
03:19 (01:56)
34
Dark Echo
May 11, 2015
$2.99
86% (93%)
38,261 ±5,915
30,609 ±5,291
02:03 (01:03)
35
Egyptian Senet
Aug 20, 2015
$0.79
N/A (N/A)
56,914 ±7,215
2,870 ±1,620
01:38 (00:33)
36
Grapple
Mar 9, 2015
$7.99
83% (92%)
29,414 ±5,187
17,935 ±4,050
03:18 (03:11)
37
Ichi
Jun 12, 2014
$4.99
83% (92%)
94,219 ±9,282
63,849 ±7,642
02:48 (01:23)
38
Unhack
Jan 9, 2015
$3.99
83% (92%)
32,283 ±5,434
20,326 ±4,312
02:45 (02:01)
39
Solar War
Jan 6, 2015
$19.99
N/A (N/A)
2,391 ±1,479
2,152 ±1,403
22:02 (37:16)
40
Paddle Up
Aug 24, 2016
$9.99
83% (92%)
6,457 ±2,430
5,978 ±2,338
03:11 (01:23)
41
The Counting Kingdom
Aug 5, 2014
$6.99
N/A (N/A)
15,065 ±3,712
7,413 ±2,604
02:13 (01:51)
42
Girls Like Robots
Feb 14, 2014
$6.99
N/A (N/A)
127,459 ±10,796
30,848 ±5,312
03:18 (02:11)
43
Magma Tsunami
Jun 1, 2016
$0.99
N/A (N/A)
94,936 ±9,318
69,349 ±7,964
06:26 (06:37)
44
Richie's Plank Experience
Sep 19, 2016
$7.99
83% (92%)
22,718 ±4,558
21,044 ±4,387
05:15 (01:22)
45
Cornerstone: The Song of Tyrim
Apr 26, 2016
$19.99
N/A (N/A/58%)
8,131 ±2,727
3,348 ±1,750
05:11 (03:11)
46
Forgotten, Not Lost - A Kinetic Novel
Apr 1, 2016
$1.99
79% (91%)
11,718 ±3,274
7,174 ±2,561
05:10 (03:31)
47
Late Shift
Apr 18, 2017
$12.99
79% (91%)
4,544 ±2,038
2,391 ±1,479
03:35 (03:44)
48
RePete
Mar 9, 2016
$1.99
N/A (N/A)
9,087 ±2,883
5,261 ±2,193
02:54 (03:10)
49
Triple Town
Dec 6, 2012
$9.99
79% (91%)
55,479 ±7,123
45,436 ±6,446
16:54 (05:37)
50
About Love, Hate and the other ones
Dec 12, 2014
$6.99
79% (91%)
55,957 ±7,154
33,479 ±5,533
02:45 (01:46)
51
[the Sequence]
Mar 30, 2016
$1.99
79% (91%)
11,718 ±3,274
8,609 ±2,806
05:31 (05:45)
52
Mute Crimson+
Aug 13, 2015
$4.99
79% (91%)
3,587 ±1,811
2,630 ±1,551
02:50 (02:42)
53
12 Labours of Hercules IV: Mother Nature (Platinum Edition)
Dec 25, 2015
$2.99
79% (91%)
32,044 ±5,414
23,196 ±4,606
10:14 (04:32)
54
Dots eXtreme
Sep 13, 2016
$1.99
N/A (N/A)
3,826 ±1,870
2,870 ±1,620
02:07 (02:07)
55
Lumino City
Dec 2, 2014
$19.99
75% (90%/70%)
193,220 ±13,291
46,870 ±6,547
02:54 (01:12)
56
Koala Kids
Jun 22, 2015
$2.99
N/A (N/A)
16,739 ±3,913
10,044 ±3,031
06:36 (03:11)
57
Khaba
Jan 12, 2015
$3.99
N/A (N/A)
7,413 ±2,604
4,544 ±2,038
02:28 (02:57)
58
The Way We All Go
Mar 24, 2015
$5.99
75% (90%)
9,326 ±2,920
5,500 ±2,243
123:28 (05:27)
59
LogiGun
Jul 22, 2014
$4.99
N/A (N/A)
11,239 ±3,206
5,500 ±2,243
03:45 (02:45)
60
This Starry Midnight We Make
Jun 1, 2015
$9.99
N/A (N/A)
4,065 ±1,928
1,435 ±1,145
03:06 (04:45)
61
Frog Climbers
Oct 6, 2016
$6.99
N/A (N/A)
55,240 ±7,108
13,152 ±3,468
02:37 (01:32)
62
Nimble Quest
Dec 6, 2013
$4.99
75% (90%)
55,957 ±7,154
43,283 ±6,292
03:53 (01:45)
63
Fearful Symmetry
Dec 28, 2016
$1.99
N/A (N/A)
6,457 ±2,430
3,826 ±1,870
03:20 (03:54)
64
Thrillville: Off the Rails
Jul 8, 2009
$9.99
72% (89%/70%)
17,935 ±4,050
13,631 ±3,531
07:38 (03:01)
65
Heart's Medicine - Time to Heal
Sep 20, 2016
$12.99
72% (89%)
10,761 ±3,137
10,283 ±3,067
09:07 (07:59)
66
Without Within 2
Nov 9, 2015
$4.99
72% (89%)
2,152 ±1,403
1,674 ±1,237
02:39 (02:55)
67
199X
Mar 10, 2015
$1.99
72% (89%)
16,022 ±3,828
3,826 ±1,870
01:20 (01:35)
68
Pixel Puzzles 2: Space
Feb 19, 2016
$9.99
N/A (N/A)
72,936 ±8,167
40,175 ±6,062
03:36 (03:26)
69
Angry Birds Space
Mar 7, 2013
$4.99
72% (89%)
38,740 ±5,952
34,196 ±5,592
07:49 (02:53)
70
Bob Was Hungry
Aug 19, 2015
$9.99
72% (89%)
36,109 ±5,747
26,544 ±4,927
04:22 (02:49)
71
Sophie's Curse
Mar 16, 2016
$4.99
72% (89%)
23,196 ±4,606
16,022 ±3,828
02:04 (01:15)
72
Alpha Runner
Sep 2, 2015
$0.49
72% (89%)
34,435 ±5,612
22,718 ±4,558
04:31 (03:19)
73
Algotica - Iteration 1
Mar 23, 2017
$9.99
N/A (N/A)
8,131 ±2,727
5,261 ±2,193
02:39 (03:18)
74
Beyond Gravity
Sep 23, 2014
$1.99
69% (88%)
44,240 ±6,361
32,283 ±5,434
03:27 (02:07)
75
One Night Stand
Nov 7, 2016
$2.99
69% (88%)
15,065 ±3,712
12,196 ±3,340
02:02 (01:16)
76
In Between
Aug 21, 2015
$11.99
69% (88%/68%)
60,979 ±7,468
42,566 ±6,239
03:37 (03:27)
77
12 Labours of Hercules V: Kids of Hellas (Platinum Edition)
Jun 17, 2016
$2.99
69% (88%)
25,348 ±4,815
16,739 ±3,913
09:14 (04:48)
78
The Narrator Is a DICK
Jun 14, 2016
$4.99
66% (87%)
5,500 ±2,243
4,544 ±2,038
03:49 (04:25)
79
Mountain
Aug 18, 2014
$0.99
66% (87%)
328,092 ±17,317
223,112 ±14,282
10:50 (00:51)
80
School of Talent: SUZU-ROUTE
Feb 23, 2017
$8.99
N/A (N/A)
2,152 ±1,403
1,196 ±1,045
02:17 (02:27)
81
Barbie and Her Sisters Puppy Rescue
Dec 17, 2015
$9.99
66% (87%)
5,739 ±2,291
5,022 ±2,143
04:31 (05:25)
82
BAD END
Nov 25, 2015
$1.98
63% (86%)
9,326 ±2,920
3,587 ±1,811
01:49 (01:52)
83
Breathing Fear
Oct 7, 2016
$2.99
63% (86%)
13,870 ±3,562
7,652 ±2,645
04:15 (03:53)
84
SnakEscape
Feb 12, 2016
$5.99
N/A (N/A)
7,891 ±2,686
4,544 ±2,038
03:08 (03:19)
85
SWEATER? OK!
Dec 16, 2016
$0.99
N/A (N/A)
8,848 ±2,845
6,217 ±2,384
03:45 (03:42)
86
Good Archer
Mar 9, 2017
$1.99
N/A (N/A)
10,761 ±3,137
7,174 ±2,561
04:40 (05:15)
87
Please, Dont Touch Anything
Mar 26, 2015
$4.99
63% (86%)
194,894 ±13,349
165,959 ±12,319
02:05 (01:17)
88
Anode
Oct 5, 2015
$3.99
N/A (N/A)
12,435 ±3,372
9,087 ±2,883
04:55 (03:30)
89
The Treasures of Montezuma 4
May 16, 2014
$6.99
60% (85%)
27,261 ±4,993
21,522 ±4,437
09:36 (04:29)
90
Dead Man's Draw
Feb 6, 2014
$6.99
60% (85%)
23,913 ±4,677
14,587 ±3,652
07:52 (05:51)
91
FootLOL: Epic Fail League
Apr 16, 2014
$4.99
58% (84%)
79,632 ±8,534
56,914 ±7,215
02:03 (01:07)
92
Ostrich Island
Jan 8, 2015
$4.99
58% (84%)
16,261 ±3,856
11,239 ±3,206
03:07 (01:31)
93
Drawful 2
Jun 20, 2016
$9.99
58% (84%)
85,132 ±8,824
54,283 ±7,046
03:41 (02:05)
94
Keen Dreams
Sep 28, 2015
$3.99
N/A (N/A)
75,088 ±8,287
56,197 ±7,169
04:49 (04:39)
95
Night Shift
Feb 23, 2015
$4.99
N/A (N/A)
16,500 ±3,885
8,609 ±2,806
04:12 (02:54)
96
A Pixel Story
Mar 30, 2015
$11.99
N/A (N/A/74%)
7,891 ±2,686
5,500 ±2,243
02:59 (03:31)
97
Type:Rider
Nov 6, 2013
$4.99
58% (84%)
175,285 ±12,660
80,827 ±8,598
03:29 (02:09)
98
Cyto
Jul 10, 2014
$3.99
N/A (N/A)
28,935 ±5,144
14,109 ±3,592
03:03 (02:25)
99
Secret of the Magic Crystals
Feb 3, 2010
$4.99
55% (83%)
160,459 ±12,113
96,132 ±9,376
05:28 (01:44)
100
Monumental Failure
Jan 17, 2017
$9.99
N/A (N/A)
1,913 ±1,322
1,435 ±1,145
01:15 (01:34)
101
OTTTD
Aug 6, 2014
$7.99
52% (82%)
46,870 ±6,547
25,109 ±4,792
05:01 (01:53)
102
Feesh
Feb 1, 2016
$0.99
52% (82%)
8,131 ±2,727
5,978 ±2,338
02:51 (01:07)
103
Governor of Poker 2 - Premium Edition
Oct 11, 2010
$14.99
52% (82%)
36,588 ±5,785
19,370 ±4,209
19:09 (07:03)
104
Gridworld
Dec 24, 2015
$0.99
52% (82%)
15,544 ±3,770
12,674 ±3,405
09:16 (01:54)
105
Cash_Out
May 27, 2015
$4.99
N/A (N/A)
4,544 ±2,038
2,630 ±1,551
02:02 (01:26)
106
The Last NightMary - A Lenda do Cabea de Cuia
Nov 2, 2015
$3.99
52% (82%)
47,349 ±6,581
29,653 ±5,208
04:33 (03:51)
107
CAPSULE
May 29, 2014
$4.99
50% (81%)
11,000 ±3,172
3,587 ±1,811
00:39 (01:10)
108
Collisions
Jul 28, 2015
$3.99
N/A (N/A)
36,109 ±5,747
12,913 ±3,436
02:57 (02:07)
109
Lift It
Jan 20, 2017
$4.99
N/A (N/A)
11,718 ±3,274
5,500 ±2,243
11:36 (07:19)
110
Sentinel 4: Dark Star
Aug 13, 2015
$6.99
N/A (N/A)
8,370 ±2,767
4,783 ±2,091
05:11 (04:37)
111
Planes, Bullets and Vodka
Dec 13, 2016
$0.99
N/A (N/A)
21,044 ±4,387
11,957 ±3,307
03:38 (03:32)
112
Universe Sandbox
Apr 29, 2011
Free
50% (81%/83%)
779,817 ±26,682
667,663 ±24,693
09:36 (00:54)
113
Space Drifters 2D
Mar 28, 2016
$0.99
N/A (N/A)
16,022 ±3,828
8,370 ±2,767
03:16 (04:02)
114
Stay Alight
Mar 2, 2015
$3.99
48% (80%)
23,196 ±4,606
16,022 ±3,828
03:46 (02:56)
115
Farm for your Life
Jun 16, 2014
$9.99
48% (80%)
36,348 ±5,766
27,979 ±5,059
07:08 (04:05)
116
Firebird - La Peri
Aug 19, 2016
$6.99
48% (80%)
6,217 ±2,384
3,826 ±1,870
00:44 (00:25)
117
Bunny Hop League
Apr 27, 2017
$5.99
48% (80%)
14,587 ±3,652
8,370 ±2,767
03:24 (02:02)
118
Caravanserail
Mar 10, 2016
$2.99
N/A (N/A)
9,565 ±2,958
5,978 ±2,338
02:56 (02:53)
119
Paranormal State: Poison Spring
Apr 9, 2014
$9.99
48% (80%)
41,848 ±6,187
24,870 ±4,769
06:08 (03:42)
120
Ionball 2: Ionstorm
Jun 6, 2014
$4.99
48% (80%/70%)
285,287 ±16,149
127,937 ±10,816
02:52 (02:56)
121
SinaRun
Oct 26, 2015
$2.99
48% (80%)
11,239 ±3,206
8,370 ±2,767
03:04 (02:14)
122
Shutter
Apr 2, 2015
$1.99
45% (79%)
21,283 ±4,412
12,435 ±3,372
04:03 (03:02)
123
Winter Novel
Aug 10, 2016
$0.49
45% (79%)
19,131 ±4,183
13,631 ±3,531
03:31 (03:14)
124
Farm Frenzy 4
Apr 29, 2014
$6.99
45% (79%)
22,479 ±4,534
17,696 ±4,023
09:20 (02:57)
125
Egg Returns Home
May 5, 2015
$1.99
45% (79%)
32,283 ±5,434
25,109 ±4,792
03:23 (03:09)
126
Optika
Aug 26, 2016
$4.99
45% (79%)
10,522 ±3,102
6,935 ±2,518
02:21 (02:27)
127
Clickr
Dec 23, 2010
$4.99
45% (79%)
98,523 ±9,492
61,697 ±7,512
02:58 (01:06)
128
Star Sky -
Oct 23, 2015
$3.99
45% (79%)
11,957 ±3,307
7,174 ±2,561
03:23 (03:05)
129
GamersGoMakers
Aug 8, 2014
$9.99
45% (79%)
19,131 ±4,183
11,957 ±3,307
10:22 (08:50)
130
VRC PRO
Mar 24, 2015
$44.99
45% (79%)
10,761 ±3,137
10,283 ±3,067
16:09 (04:44)
131
Tracks of Triumph: Industrial Zone
Jun 17, 2016
$3.99
45% (79%)
60,023 ±7,409
36,588 ±5,785
03:39 (03:37)
132
Neon Prism
Nov 18, 2016
$1.99
45% (79%)
53,566 ±6,999
32,283 ±5,434
02:58 (03:27)
133
Crazy Plant Shop
Aug 4, 2014
$4.99
44% (78%)
35,870 ±5,728
19,609 ±4,235
04:06 (02:05)
134
Shoppe Keep
May 20, 2016
$6.69
44% (78%)
99,002 ±9,515
96,132 ±9,376
07:46 (04:10)
135
Whirligig VR Media Player
Apr 3, 2016
$3.99
44% (78%)
33,001 ±5,494
32,283 ±5,434
03:14 (01:07)
136
Finding Hope
Jan 30, 2017
$2.99
N/A (N/A)
3,348 ±1,750
2,391 ±1,479
02:30 (03:27)
137
Draw Slasher
Oct 13, 2016
$4.99
N/A (N/A)
14,587 ±3,652
8,848 ±2,845
02:16 (02:46)
138
Access Denied
Dec 16, 2016
$2.99
N/A (N/A)
4,065 ±1,928
1,913 ±1,322
01:32 (02:02)
139
Tracks of Triumph: Summertime
Sep 19, 2016
$3.99
41% (77%)
37,066 ±5,822
25,109 ±4,792
03:56 (03:50)
140
The Butterfly Sign: Human Error
Mar 16, 2017
$4.99
N/A (N/A)
13,392 ±3,500
9,565 ±2,958
03:24 (03:55)
141
The Deletion
Jul 30, 2015
$1.99
41% (77%)
18,174 ±4,077
11,000 ±3,172
03:24 (02:47)
142
A Wolf in Autumn
Oct 27, 2015
$1.99
41% (77%)
16,022 ±3,828
5,022 ±2,143
01:00 (00:55)
143
MXGP - The Official Motocross Videogame
Mar 28, 2014
$19.99
41% (77%)
45,914 ±6,480
41,131 ±6,133
23:12 (07:42)
144
Alchemy Mysteries: Prague Legends
Dec 22, 2014
$1.99
41% (77%)
99,958 ±9,561
71,262 ±8,073
04:16 (03:29)
145
BalanCity
Sep 21, 2016
$7.99
N/A (N/A)
9,087 ±2,883
2,870 ±1,620
02:47 (03:36)
146
Archimedes
Oct 6, 2016
$2.99
39% (76%)
7,174 ±2,561
4,304 ±1,984
02:20 (02:50)
147
Particulars
Nov 19, 2014
$5.99
N/A (N/A/74%)
35,870 ±5,728
17,457 ±3,996
05:37 (03:32)
148
Beyond Eyes
Aug 11, 2015
$14.99
39% (76%/60%)
121,002 ±10,519
32,283 ±5,434
02:19 (02:03)
149
Luxor: 5th Passage
Jan 25, 2011
$9.99
N/A (N/A)
28,935 ±5,144
9,326 ±2,920
16:18 (01:02)
150
Democracy 3
Oct 14, 2013
$24.99
39% (76%/70%)
574,640 ±22,911
495,008 ±21,266
07:28 (03:32)
151
Riddles Of The Past
Jul 22, 2016
$6.99
39% (76%)
6,696 ±2,474
3,587 ±1,811
03:20 (03:30)
152
Sound Shift
Aug 26, 2015
Free
39% (76%)
21,522 ±4,437
4,065 ±1,928
02:09 (02:15)
153
Pixel Puzzles 2: Birds
Feb 20, 2015
$9.99
N/A (N/A)
83,458 ±8,736
23,435 ±4,630
04:59 (03:25)
154
Tenrow
Apr 8, 2016
$2.99
N/A (N/A)
6,217 ±2,384
4,304 ±1,984
03:36 (02:21)
155
CALENDULA
Feb 2, 2016
$2.93
37% (75%/67%)
4,065 ±1,928
2,391 ±1,479
02:00 (02:31)
156
Pester
Aug 21, 2015
$0.99
N/A (N/A)
33,240 ±5,514
18,892 ±4,157
03:19 (03:25)
157
Aerofly FS 2 Flight Simulator
May 19, 2016
$49.99
37% (75%)
18,174 ±4,077
17,935 ±4,050
10:50 (06:00)
158
Over The Void
Nov 11, 2014
$4.99
35% (74%)
18,413 ±4,104
11,478 ±3,240
02:58 (01:39)
159
Sparkle 2 Evo
Oct 24, 2013
$4.99
34% (73%)
249,895 ±15,114
175,046 ±12,651
02:33 (01:40)
160
Pythagoria
Jan 22, 2016
$1.99
34% (73%)
6,696 ±2,474
4,783 ±2,091
02:04 (02:07)
161
Our Love Will Grow
Dec 4, 2015
$4.99
34% (73%)
22,718 ±4,558
12,435 ±3,372
03:16 (03:15)
162
Smooth Operators
Jun 10, 2014
$2.99
34% (73%)
35,392 ±5,689
26,066 ±4,882
06:38 (02:47)
163
Enola
Sep 18, 2014
$14.99
34% (73%)
22,239 ±4,510
11,478 ±3,240
07:09 (05:11)
164
Totally Unbalanced
Jul 29, 2016
$3.99
N/A (N/A)
3,826 ±1,870
2,391 ±1,479
03:19 (03:16)
165
Laserlife
Sep 22, 2015
$14.99
N/A (N/A)
13,631 ±3,531
5,261 ±2,193
03:18 (03:05)
166
Unearthed Inc: The Lost Temple
Dec 16, 2016
$18.74
N/A (N/A)
2,152 ±1,403
1,435 ±1,145
00:46 (01:11)
167
Won't You Be My Laser?
Sep 2, 2016
$0.99
N/A (N/A)
10,283 ±3,067
6,217 ±2,384
03:22 (03:40)
168
The Butterfly Sign
Dec 13, 2016
$4.99
N/A (N/A)
12,435 ±3,372
8,848 ±2,845
03:34 (03:52)
169
Prehistoric Tales
May 26, 2016
$2.99
N/A (N/A)
7,174 ±2,561
3,826 ±1,870
03:31 (03:32)
170
Sentris
Aug 22, 2014
$14.99
N/A (N/A)
3,826 ±1,870
2,870 ±1,620
00:54 (00:37)
171
Beeftacular
Aug 26, 2016
$2.99
N/A (N/A)
4,304 ±1,984
3,587 ±1,811
05:21 (02:42)
172
Laraan
Jan 11, 2017
$3.24
N/A (N/A)
73,175 ±8,181
47,827 ±6,614
03:26 (03:29)
173
Awareness Rooms
Jun 16, 2016
$4.99
29% (70%)
3,235 ±2,110
2,516 ±1,861
04:05 (02:48)
174
Hamilton's Great Adventure
May 31, 2011
$9.99
29% (70%/77%)
93,262 ±9,235
55,001 ±7,092
02:48 (00:55)
175
Goodnight Butcher
Dec 18, 2015
$1.99
N/A (N/A)
11,239 ±3,206
6,935 ±2,518
06:22 (03:35)
176
Lunnye Devitsy
Jul 1, 2009
$4.99
29% (70%)
49,740 ±6,745
28,935 ±5,144
02:30 (01:29)
177
Super Killer Hornet: Resurrection
Feb 5, 2014
$4.99
27% (69%)
258,504 ±15,372
138,459 ±11,252
03:16 (01:50)
178
Party Saboteurs
Oct 20, 2016
$9.99
N/A (N/A)
10,283 ±3,067
5,978 ±2,338
02:06 (02:16)
179
Reach for the Sun
Nov 7, 2013
$4.99
26% (68%)
28,935 ±5,144
25,587 ±4,837
02:01 (01:27)
180
Impossible Quest
Jun 3, 2016
$1.99
26% (68%)
9,565 ±2,958
6,696 ±2,474
02:24 (02:30)
181
Meadowland
Oct 22, 2014
$3.99
N/A (N/A)
7,413 ±2,604
4,544 ±2,038
03:56 (03:39)
182
JiPS
Apr 19, 2016
$1.79
N/A (N/A)
3,826 ±1,870
2,630 ±1,551
03:49 (02:31)
183
Love in the Glen
Jun 8, 2016
$2.99
N/A (N/A)
9,805 ±2,994
6,217 ±2,384
06:27 (02:47)
184
Wildlife Park 2 - Horses
Jul 17, 2014
$3.99
N/A (N/A)
34,435 ±5,612
13,152 ±3,468
05:39 (01:50)
185
Highborn
Feb 19, 2013
$1.99
N/A (N/A)
14,826 ±3,682
6,696 ±2,474
02:29 (02:05)
186
Trouble In The Manor
Nov 17, 2015
$0.99
25% (67%)
38,501 ±5,934
25,587 ±4,837
02:58 (02:40)
187
Shadows on the Vatican Act II: Wrath
Oct 26, 2015
$6.99
N/A (N/A)
4,544 ±2,038
2,391 ±1,479
03:26 (04:49)
188
Caveman World: Mountains of Unga Boonga
Apr 26, 2016
$0.49
23% (66%)
87,284 ±8,934
64,805 ±7,699
04:32 (03:30)
189
Pixel Survivors
May 5, 2016
$3.99
23% (66%)
18,652 ±4,130
14,348 ±3,622
03:17 (02:15)
190
Hybrid Animals
Aug 29, 2016
$6.99
22% (65%)
14,826 ±3,682
14,348 ±3,622
08:07 (01:10)
191
Viking Brothers
Apr 23, 2014
$9.99
N/A (N/A)
4,544 ±2,038
1,674 ±1,237
16:59 (21:56)
192
Motorbike
Jan 19, 2015
$9.99
N/A (N/A)
4,544 ±2,038
4,304 ±1,984
03:03 (02:24)
193
Breached
Jun 22, 2016
$6.99
21% (64%/54%)
6,457 ±2,430
4,065 ±1,928
02:21 (01:59)
194
Luke Sidewalker
Dec 5, 2016
$0.99
N/A (N/A)
14,587 ±3,652
8,848 ±2,845
02:35 (02:45)
195
Farm Frenzy: Hurricane Season
Jul 3, 2015
$6.99
N/A (N/A)
3,826 ±1,870
2,630 ±1,551
14:39 (25:24)
196
Annie Amber
Jun 17, 2016
$7.99
N/A (N/A)
11,239 ±3,206
5,739 ±2,291
02:39 (02:28)
197
Trials Fusion
Apr 24, 2014
$19.99
20% (63%/80%)
176,003 ±12,686
155,676 ±11,931
17:19 (04:06)
198
Autocraft
Oct 15, 2014
$9.99
20% (63%)
23,913 ±4,677
18,652 ±4,130
05:53 (02:31)
199
Mars Colony:Challenger
Mar 4, 2014
$4.99
19% (62%)
5,739 ±2,291
4,544 ±2,038
04:41 (03:43)
200
Marble Duel
Nov 12, 2015
$4.99
17% (61%)
11,239 ±3,206
7,891 ±2,686
05:52 (04:23)
201
Restaurant Empire II
May 27, 2009
$19.99
17% (61%/64%)
57,392 ±7,245
19,848 ±4,261
09:39 (03:26)
202
Mind Games
Mar 4, 2016
$2.99
17% (61%)
11,239 ±3,206
7,891 ±2,686
05:55 (03:23)
203
Metrocide
Dec 15, 2014
$12.99
N/A (N/A/68%)
47,588 ±6,597
19,848 ±4,261
02:39 (02:06)
204
Rage Runner
May 16, 2014
$4.99
N/A (N/A)
17,935 ±4,050
9,565 ±2,958
03:34 (02:34)
205
FBI MANIA
Jan 31, 2017
$0.99
N/A (N/A)
18,174 ±4,077
16,022 ±3,828
03:22 (03:28)
206
Dance Magic
Feb 15, 2016
$9.99
N/A (N/A)
5,978 ±2,338
3,348 ±1,750
02:40 (02:36)
207
Approaching Blocks
Jun 3, 2016
$1.99
17% (60%)
43,762 ±6,326
34,674 ±5,631
03:02 (03:20)
208
The Treasures of Montezuma 3
Oct 16, 2014
$3.99
16% (59%)
11,000 ±3,172
8,131 ±2,727
05:53 (03:19)
209
Way of Gold and Steel
Aug 17, 2015
$6.99
16% (59%)
17,935 ±4,050
10,044 ±3,031
03:12 (02:45)
210
Catmouth Island
Dec 31, 2014
$0.99
N/A (N/A)
22,000 ±4,486
15,544 ±3,770
04:13 (02:40)
211
Gravi
Oct 8, 2013
$4.99
N/A (N/A)
36,588 ±5,785
18,413 ±4,104
02:31 (01:32)
212
Color Syndrome
Aug 1, 2016
$0.99
N/A (N/A)
16,979 ±3,941
11,718 ±3,274
03:44 (03:33)
213
Space Incident
Sep 23, 2016
$3.99
N/A (N/A)
38,022 ±5,897
27,979 ±5,059
04:16 (04:26)
214
Townopolis
Apr 27, 2016
$3.99
N/A (N/A)
11,239 ±3,206
5,500 ±2,243
03:24 (03:31)
215
Maria the Witch
Mar 1, 2016
$4.99
N/A (N/A)
8,609 ±2,806
4,783 ±2,091
02:26 (02:55)
216
Days of War
Jan 26, 2017
$24.99
14% (57%)
17,696 ±4,023
16,979 ±3,941
10:39 (02:31)
217
Sky to Fly: Soulless Leviathan
Jul 22, 2016
$3.99
N/A (N/A)
5,500 ±2,243
3,587 ±1,811
02:24 (03:01)
218
Hired Ops
Oct 21, 2016
$9.99
12% (55%)
19,131 ±4,183
18,652 ±4,130
12:37 (06:27)
219
Enforcer: Police Crime Action
Oct 24, 2014
$19.99
12% (54%)
125,545 ±10,715
92,306 ±9,188
07:01 (04:10)
220
Gone In November
Aug 18, 2016
$0.99
12% (54%)
55,240 ±7,108
49,262 ±6,712
03:11 (03:30)
221
iso-Sphere
Nov 13, 2015
$1.99
N/A (N/A)
6,457 ±2,430
4,544 ±2,038
04:01 (03:11)
222
Drizzlepath
Mar 12, 2015
$2.99
12% (54%)
16,739 ±3,913
9,326 ±2,920
02:00 (01:43)
223
Melting Hearts: Our Love Will Grow 2
Apr 29, 2016
$4.99
N/A (N/A)
13,870 ±3,562
8,370 ±2,767
11:57 (03:40)
224
ENKI
Jul 31, 2015
$0.99
11% (53%/43%)
15,783 ±3,799
7,652 ±2,645
03:35 (03:20)
225
Astro Emporia
Feb 2, 2015
$0.99
N/A (N/A)
16,261 ±3,856
10,522 ±3,102
04:39 (03:23)
226
Quantum Rush Champions
Dec 4, 2014
$9.99
10% (52%)
33,001 ±5,494
24,392 ±4,723
05:11 (04:14)
227
Crystals of Time
Jun 13, 2014
$1.99
10% (51%)
317,092 ±17,024
153,285 ±11,839
03:34 (03:17)
228
Penumbra: Requiem
Free
10% (51%/67%)
356,310 ±18,046
79,871 ±8,547
02:06 (00:46)
229
Wildlife Park 2 - Dino World
Jul 17, 2014
$3.99
N/A (N/A)
35,392 ±5,689
16,022 ±3,828
08:07 (01:40)
230
The Last Error
Nov 1, 2016
$1.99
N/A (N/A)
29,174 ±5,165
24,392 ±4,723
03:15 (03:30)
231
Hell`s Little Story
Feb 9, 2017
$2.99
N/A (N/A)
17,457 ±3,996
16,500 ±3,885
03:04 (03:24)
232
Poltergeist: A Pixelated Horror
Oct 20, 2014
$7.99
N/A (N/A/70%)
3,587 ±1,811
2,152 ±1,403
01:50 (03:15)
233
Lord Mayor
Jul 21, 2016
$1.99
N/A (N/A)
7,413 ±2,604
478 ±661
02:07 (00:44)
234
Autumn
May 14, 2016
$2.99
N/A (N/A)
51,653 ±6,873
38,261 ±5,915
03:36 (03:29)
235
Red Goblin: Cursed Forest
May 15, 2015
$4.99
N/A (N/A)
19,131 ±4,183
7,174 ±2,561
02:08 (02:03)
236
Partical City Guardians
Aug 4, 2016
$0.99
8% (49%)
49,262 ±6,712
44,001 ±6,344
03:25 (03:30)
237
Torch Cave
Jul 15, 2016
$3.99
8% (48%)
41,848 ±6,187
28,935 ±5,144
04:51 (03:43)
238
Last Inua
Dec 11, 2014
$7.99
N/A (N/A)
36,827 ±5,804
18,413 ±4,104
02:40 (01:40)
239
Strategy & Tactics: Dark Ages
Dec 12, 2016
$9.99
N/A (N/A)
3,826 ±1,870
2,391 ±1,479
03:08 (01:41)
240
Pointless
Feb 22, 2016
Free
7% (46%)
6,935 ±2,518
4,544 ±2,038
06:25 (01:40)
241
Rolling Shapes
Jun 8, 2015
$1.99
N/A (N/A)
3,348 ±1,750
2,391 ±1,479
04:39 (04:13)
242
Not without my donuts
Apr 28, 2015
$3.99
N/A (N/A)
12,196 ±3,340
7,891 ±2,686
06:15 (04:14)
243
Burst
Mar 14, 2016
$1.99
N/A (N/A)
34,435 ±5,612
29,892 ±5,229
04:34 (03:58)
244
Lost in Paradise
Aug 20, 2015
$2.99
N/A (N/A)
24,153 ±4,700
13,392 ±3,500
04:14 (03:35)
245
Hide and Secret Treasure of the Ages
Jun 17, 2016
$2.99
N/A (N/A)
16,022 ±3,828
12,435 ±3,372
03:35 (03:51)
246
Castle
Jan 7, 2015
$4.99
N/A (N/A)
30,848 ±5,312
20,326 ±4,312
02:01 (01:18)
247
Alien Run
Jun 18, 2016
$1.99
N/A (N/A)
80,588 ±8,585
59,066 ±7,350
03:21 (03:28)
248
Last Answer
Jan 9, 2017
$4.99
N/A (N/A)
64,805 ±7,699
39,696 ±6,025
03:28 (04:00)
249
Triangle
Jan 30, 2017
$1.99
N/A (N/A)
18,413 ±4,104
15,065 ±3,712
03:08 (03:26)
250
Labyrinth Simulator
Sep 21, 2015
$4.99
N/A (N/A)
9,565 ±2,958
5,978 ±2,338
04:07 (03:34)
251
White Mirror
Jan 26, 2016
$1.99
3% (35%)
49,979 ±6,761
38,740 ±5,952
04:14 (04:01)
252
Social Interaction Trainer
Nov 2, 2016
$4.99
N/A (N/A)
2,391 ±1,479
1,435 ±1,145
06:26 (06:16)
253
Robot vs Birds Zombies
Jul 23, 2015
$0.99
2% (29%)
14,587 ±3,652
10,283 ±3,067
04:18 (03:31)
254
Galcon Legends
Jan 13, 2014
$4.99
N/A (N/A)
106,893 ±9,887
32,761 ±5,474
02:37 (01:50)
255
Guardians of Victoria
Apr 29, 2016
$1.99
1% (24%)
101,871 ±9,652
68,392 ±7,909
05:36 (05:01)
256
Tesla Breaks the World!
Nov 26, 2014
$9.99
N/A (N/A)
18,652 ±4,130
10,044 ±3,031
02:55 (01:37)
257
Hyposphere
May 5, 2016
$2.99
N/A (N/A)
67,675 ±7,867
55,240 ±7,108
05:05 (05:02)
258
Cyber Team Manager
Jan 18, 2016
$4.99
N/A (N/A)
7,652 ±2,645
5,500 ±2,243
03:57 (03:27)