Epsilon corp.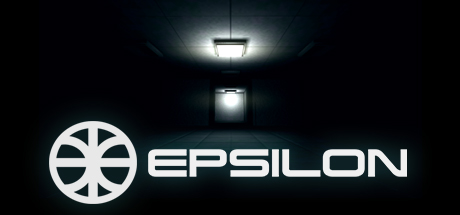 Store | Hub | SteamDB
Developer: Alexandr Kataev Publisher: Jack Twin
Genre: Action, Adventure, Indie
Languages: English, Russian
Tags: Action (23), Indie (23), Adventure (23), Horror (9), FPS (6)
Category: Single-player, Steam Trading Cards
Release date: Apr 1, 2016
Price: $0.89 70%
Old userscore: 70% Owners: 47,989 ± 6,173
Players in the last 2 weeks: 7,894 ± 2,503 (16.45%)
Players total: 42,172 ± 5,787 (87.88%)
Followers: 291
Peak concurrent players yesterday: 39
Playtime in the last 2 weeks: 03:36 (average) 03:31 (median)
Playtime total: 03:34 (average) 03:31 (median)

Steam Spy is still in beta, so expect major bugs.
Peak daily concurrent players:
CCU data courtesy of SteamDB. Used with permission.
Hourly concurrent players:
YouTube:
The views data is based on top 50 videos uploaded last week. Actual number of views might be more than the number shown.

The displayed number of videos uploaded yesterday is limited to 50, so if there were more videos uploaded, the number will still show 50.

If the game has commonly used word as its name (like "FEAR" or "Volume") its number of Youtube views might be wrong.
Games similar to this one:
#
Game
Release date

Price

Score rank
(Userscore / Metascore)

Owners

Players

Playtime (Median)

1
Waltz of the Wizard
May 31, 2016
Free
99% (98%)
187,384 ±12,196
116,751 ±9,628
02:17 (00:36)
2
Hidden Folks
Feb 15, 2017
$5.99
99% (98%/78%)
53,390 ±6,511
49,443 ±6,266
02:36 (01:25)
3
klocki
Jul 13, 2016
$0.86
97% (97%)
82,889 ±8,112
60,245 ±6,916
01:30 (00:54)
4
Space Pirate Trainer
Apr 5, 2016
$10.49
95% (96%)
120,698 ±9,789
100,340 ±8,925
10:40 (02:31)
5
Zenge
Apr 12, 2016
$0.79
95% (96%)
65,439 ±7,208
46,742 ±6,092
02:01 (01:25)
6
WILL: A Wonderful World / WILL
Jun 6, 2017
$14.99
95% (96%)
18,489 ±3,831
16,412 ±3,610
06:55 (05:54)
7
Zup! 2
Dec 5, 2016
$0.69
92% (95%)
102,625 ±9,027
88,083 ±8,363
02:50 (00:51)
8
It's Spring Again
Feb 2, 2016
$0.49
89% (94%)
128,800 ±10,112
101,586 ±8,981
03:33 (03:30)
9
Turbo Pug
Nov 9, 2015
$0.49
86% (93%)
410,707 ±18,051
255,523 ±14,241
02:40 (02:51)
10
Viscera Cleanup Detail
Oct 23, 2015
$8.7
86% (93%)
489,649 ±19,708
420,263 ±18,260
07:49 (03:49)
11
The Jackbox Party Pack 2
Oct 13, 2015
$12.49
86% (93%)
216,883 ±13,121
158,923 ±11,232
08:16 (04:42)
12
Timberman
Sep 18, 2015
$0.49
86% (93%)
328,649 ±16,149
259,055 ±14,339
02:54 (02:10)
13
PuppyStory
Mar 23, 2017
$0.99
N/A (N/A)
92,653 ±8,577
74,372 ±7,684
04:13 (04:31)
14
The Jackbox Party Pack 3
Oct 17, 2016
$14.99
86% (93%)
121,945 ±9,839
114,258 ±9,524
08:04 (05:09)
15
Aim Hero
Sep 5, 2016
$4.99
82% (92%)
53,390 ±6,511
51,105 ±6,370
03:41 (00:50)
16
Skulls of the Shogun
Jul 29, 2013
$9.99
82% (92%/72%)
205,250 ±12,764
102,417 ±9,017
03:35 (01:52)
17
Hue
Aug 30, 2016
$3.74
82% (92%/79%)
77,072 ±7,823
14,126 ±3,349
02:35 (01:26)
18
The Jackbox Party Pack
Nov 26, 2014
$9.99
82% (92%)
185,722 ±12,142
171,388 ±11,664
09:59 (05:00)
19
Tricky Towers
Aug 2, 2016
$7.49
78% (91%/80%)
194,447 ±12,424
138,772 ±10,496
04:59 (02:33)
20
Viscera Cleanup Detail: Santa's Rampage
Dec 13, 2013
$1.24
78% (91%)
750,989 ±24,400
391,387 ±17,622
02:55 (01:34)
21
Ichi
Jun 12, 2014
$0.49
78% (91%)
87,460 ±8,333
61,907 ±7,011
03:07 (01:49)
22
Richie's Plank Experience
Sep 19, 2016
$7.99
78% (91%)
24,306 ±4,393
23,059 ±4,279
06:59 (01:20)
23
Heart's Medicine - Time to Heal
Sep 20, 2016
$4.93
74% (90%)
13,088 ±3,224
11,426 ±3,012
08:50 (06:45)
24
EM: Shader Attack
Sep 29, 2016
$0.49
N/A (N/A)
56,090 ±6,674
42,587 ±5,815
03:24 (03:29)
25
SPACEPLAN
May 3, 2017
$1.49
74% (90%)
16,619 ±3,633
15,581 ±3,517
11:01 (08:59)
26
Audioshield
Apr 5, 2016
$9.99
74% (90%)
118,206 ±9,687
99,509 ±8,888
07:38 (02:59)
27
TO THE TOP
May 18, 2017
$18.74
74% (90%)
4,778 ±1,948
3,324 ±1,624
03:36 (01:35)
28
Turmoil
Jun 2, 2016
$4.99
70% (89%/73%)
293,332 ±15,257
227,894 ±13,449
08:27 (04:54)
29
Red Death
Mar 23, 2017
$0.49
N/A (N/A)
32,823 ±5,105
8,517 ±2,600
03:14 (03:15)
30
Goat Simulator
Apr 1, 2014
$1.99
67% (88%/62%)
2,702,730 ±46,179
2,442,845 ±43,917
06:57 (02:25)
31
Mountain
Aug 18, 2014
$0.49
64% (87%)
357,109 ±16,833
259,055 ±14,339
10:16 (00:58)
32
SPINTIRES
Jun 12, 2014
$7.49
61% (86%/67%)
1,015,238 ±28,361
942,736 ±27,332
28:28 (09:45)
33
Satellite Repairman
Feb 2, 2017
$1.99
N/A (N/A)
5,194 ±2,030
4,363 ±1,861
03:22 (03:19)
34
Assetto Corsa
Dec 19, 2014
$14.99
61% (86%/85%)
437,921 ±18,639
421,925 ±18,296
61:26 (10:35)
35
theBlu
Apr 5, 2016
$8.49
61% (86%)
77,903 ±7,865
76,657 ±7,802
05:34 (01:13)
36
Running Sausage
Mar 19, 2017
$0.99
N/A (N/A)
68,140 ±7,355
62,738 ±7,058
03:36 (03:30)
37
A grande baguna espacial - The big space mess
Apr 5, 2016
$0.49
59% (85%)
270,273 ±14,646
200,679 ±12,621
11:27 (04:26)
38
Zup! 4
Feb 20, 2017
$0.69
56% (84%)
55,675 ±6,649
44,041 ±5,913
03:52 (01:23)
39
Drawful 2
Jun 20, 2016
$4.99
56% (84%)
88,083 ±8,363
57,337 ±6,747
03:49 (02:20)
40
Quiplash
Jun 30, 2015
$4.99
56% (84%)
115,089 ±9,559
63,985 ±7,128
08:35 (02:16)
41
Energy Balance
Jul 2, 2015
$0.74
N/A (N/A)
173,257 ±11,728
124,646 ±9,948
04:15 (04:30)
42
Air Missions: HIND
Jun 14, 2017
$16.99
53% (83%)
6,440 ±2,261
5,401 ±2,071
06:29 (02:17)
43
One Of The Last
Nov 3, 2016
$12.99
N/A (N/A)
617 ±854
617 ±854
00:07 (00:06)
44
Liftoff
Nov 9, 2015
$15.99
53% (83%)
44,041 ±5,913
43,418 ±5,871
17:41 (04:29)
45
Automation - The Car Company Tycoon Game
Mar 12, 2015
$26.99
53% (83%)
54,013 ±6,549
53,390 ±6,511
36:40 (06:35)
46
Fantastic Contraption
Apr 5, 2016
$14.99
N/A (N/A)
124,853 ±9,956
87,875 ±8,353
03:55 (00:35)
47
Space Grunts
Jan 12, 2016
$4.99
N/A (N/A)
2,701 ±1,464
1,870 ±1,218
01:11 (01:06)
48
Winter Novel
Aug 10, 2016
$0.49
49% (81%)
27,838 ±4,701
22,644 ±4,240
03:00 (02:57)
49
Blueprint Tycoon
May 13, 2016
$1.94
49% (81%)
58,376 ±6,808
48,819 ±6,226
03:56 (01:08)
50
Stone Age Wars
Jan 9, 2017
$1.49
N/A (N/A)
130,255 ±10,169
96,600 ±8,758
03:20 (03:30)
51
GRID 2
May 27, 2013
$7.49
49% (81%/80%)
1,060,318 ±28,982
849,667 ±25,950
13:22 (04:24)
52
Car Mechanic Simulator 2014
Jan 24, 2014
$0.69
49% (81%)
462,019 ±19,145
320,547 ±15,949
05:43 (01:56)
53
The Butterfly Sign: Human Error
Mar 16, 2017
$2.49
N/A (N/A)
61,284 ±6,976
53,182 ±6,498
03:56 (04:01)
54
Euro Truck Simulator
Mar 8, 2013
$0.49
46% (80%)
636,731 ±22,470
318,262 ±15,892
04:00 (00:42)
55
Sixtieth Kilometer
Aug 25, 2016
$0.49
46% (80%)
149,782 ±10,904
97,016 ±8,776
04:11 (04:13)
56
Ionball 2: Ionstorm
Jun 6, 2014
$0.74
46% (80%/70%)
297,280 ±15,360
140,226 ±10,551
02:58 (02:56)
57
Cold Waters
Jun 5, 2017
$39.99
46% (80%)
14,750 ±3,422
14,542 ±3,398
09:05 (06:35)
58
The Infectious Madness of Doctor Dekker
May 19, 2017
$8.99
40% (77%)
5,817 ±2,149
5,401 ±2,071
07:35 (05:09)
59
Golf It!
Feb 17, 2017
$5.84
40% (77%)
44,457 ±5,941
41,133 ±5,715
06:22 (02:57)
60
Scania Truck Driving Simulator
Feb 27, 2014
$0.99
38% (76%)
411,746 ±18,074
183,852 ±12,081
03:38 (00:42)
61
Turbo Pug 3D
Sep 20, 2016
$0.99
N/A (N/A)
163,909 ±11,407
109,065 ±9,305
03:15 (03:30)
62
MachineCraft
Mar 25, 2016
Free
36% (75%)
280,660 ±14,925
202,964 ±12,693
12:58 (00:11)
63
Transport Fever
Nov 8, 2016
$24.49
36% (75%/71%)
167,440 ±11,529
163,909 ±11,407
59:11 (23:12)
64
Project CARS
Mar 15, 2015
$9.89
36% (75%/83%)
853,614 ±26,010
724,814 ±23,972
26:07 (05:41)
65
Democracy 3
Oct 14, 2013
$6.24
36% (75%/70%)
573,993 ±21,336
491,103 ±19,737
08:44 (03:34)
66
Aerofly FS 2 Flight Simulator
May 19, 2016
$42.49
35% (74%)
23,059 ±4,279
22,644 ±4,240
12:42 (04:35)
67
The guard of dungeon
Mar 7, 2017
$2.99
N/A (N/A)
19,528 ±3,938
16,827 ±3,655
03:43 (03:30)
68
Liveza: Death of the Earth
May 3, 2016
$1.19
N/A (N/A)
112,596 ±9,455
91,199 ±8,509
03:35 (03:30)
69
The Magical Silence
Jun 10, 2016
$0.49
33% (73%)
46,742 ±6,092
40,510 ±5,671
03:29 (03:30)
70
Our Love Will Grow
Dec 4, 2015
$0.49
31% (72%)
28,461 ±4,754
18,281 ±3,810
03:47 (03:16)
71
City Car Driving
Nov 3, 2016
$19.99
30% (71%)
48,612 ±6,213
46,950 ±6,106
15:28 (05:13)
72
Borealis
Sep 2, 2014
$0.99
N/A (N/A)
113,843 ±9,507
76,242 ±7,780
01:55 (00:50)
73
Mortifero Motus
Jan 18, 2017
$3.99
28% (70%)
282,945 ±14,985
139,811 ±10,535
02:23 (03:24)
74
Super Killer Hornet: Resurrection
Feb 5, 2014
$0.74
28% (70%)
274,012 ±14,747
155,599 ±11,114
03:02 (01:56)
75
Flight Sim World
May 18, 2017
$22.49
27% (69%)
33,447 ±5,153
14,542 ±3,398
10:16 (02:18)
76
Brother Wings
Jan 10, 2017
$0.49
N/A (N/A)
25,968 ±4,541
23,890 ±4,355
03:40 (03:30)
77
Snowman
Jan 27, 2017
$3.99
N/A (N/A)
201,926 ±12,660
90,576 ±8,480
03:13 (04:00)
78
Tinboy
Aug 31, 2015
$0.49
24% (67%)
291,671 ±15,214
171,803 ±11,678
03:12 (03:23)
79
Fergus The Fly
Feb 1, 2017
$0.59
N/A (N/A)
162,247 ±11,349
145,835 ±10,760
03:27 (03:30)
80
Just Hero
Sep 28, 2016
$0.49
N/A (N/A)
114,674 ±9,542
96,808 ±8,767
03:42 (03:31)
81
The Crew
Dec 1, 2014
$10.19
23% (66%/71%)
333,011 ±16,256
324,494 ±16,047
47:53 (24:07)
82
Shake Your Money Simulator 2016
Mar 28, 2016
$0.49
22% (65%)
148,120 ±10,844
115,089 ±9,559
03:01 (03:28)
83
The Blue Flamingo
Nov 18, 2014
$0.49
21% (64%/55%)
152,899 ±11,017
66,270 ±7,254
02:46 (02:20)
84
Test Drive Unlimited 2
Feb 2011
$4.99
21% (64%/72%)
412,369 ±18,088
381,208 ±17,392
27:03 (07:23)
85
Trouble In The Manor
Nov 17, 2015
$0.49
21% (64%)
116,751 ±9,628
98,885 ±8,861
03:28 (03:30)
86
Supraball
May 2, 2016
$9.99
19% (63%)
176,581 ±11,839
122,568 ±9,864
04:41 (02:34)
87
Judas
Jan 18, 2017
$1.34
N/A (N/A)
64,192 ±7,139
60,245 ±6,916
03:38 (03:30)
88
One way to exit
Mar 12, 2016
$0.99
N/A (N/A)
113,635 ±9,498
92,861 ±8,586
03:29 (03:30)
89
Trials Fusion
Apr 24, 2014
$6.79
19% (63%/80%)
192,785 ±12,371
174,296 ±11,763
14:18 (04:41)
90
Approaching Blocks
Jun 3, 2016
$0.49
18% (62%)
51,105 ±6,370
43,834 ±5,899
03:22 (03:29)
91
Space Incident
Sep 23, 2016
$0.59
N/A (N/A)
72,918 ±7,609
57,960 ±6,784
04:30 (04:31)
92
Star Chronicles: Delta Quadrant
Jul 7, 2015
$0.49
15% (59%)
276,505 ±14,814
166,402 ±11,493
03:28 (03:30)
93
Escape This
May 4, 2016
$0.62
N/A (N/A)
156,222 ±11,136
130,255 ±10,169
03:39 (03:25)
94
Beast Blaster
Mar 1, 2016
$0.51
14% (58%)
501,490 ±19,945
341,529 ±16,462
04:26 (04:17)
95
Lemurzin
Nov 2, 2015
Free
14% (57%)
119,660 ±9,747
69,801 ±7,445
09:18 (03:55)
96
Bunny & Piggy
Nov 30, 2016
$1.07
N/A (N/A)
34,485 ±5,233
29,499 ±4,840
03:40 (03:30)
97
Minimized
Sep 16, 2016
$0.59
N/A (N/A)
78,942 ±7,917
64,608 ±7,162
03:32 (03:30)
98
They Came From The Moon
Jan 6, 2016
$0.49
12% (55%)
849,459 ±25,947
420,055 ±18,255
04:12 (04:20)
99
Absconding Zatwor
Jul 6, 2015
$0.49
12% (55%)
753,482 ±24,440
496,712 ±19,850
03:47 (03:21)
100
Ultimate Russian Zombie Rush
Feb 10, 2017
$0.99
N/A (N/A)
39,471 ±5,598
34,070 ±5,201
03:27 (03:30)
101
3 GooCubelets Games Vol.4
May 6, 2016
$0.49
12% (54%)
445,192 ±18,793
229,971 ±13,510
04:10 (04:22)
102
Clumsy Moose Season
Mar 2, 2016
$0.99
N/A (N/A)
4,778 ±1,948
831 ±812
01:04 (01:23)
103
Word Killer: Revolution
Jan 8, 2017
$0.61
11% (53%)
66,685 ±7,276
53,182 ±6,498
03:52 (04:18)
104
Super Space Pug
Jun 4, 2016
$0.49
11% (53%)
173,673 ±11,742
121,322 ±9,814
03:29 (03:30)
105
Gone In November
Aug 18, 2016
$0.49
10% (52%)
94,731 ±8,672
83,513 ±8,143
03:24 (03:30)
106
The Tape
Nov 19, 2015
$0.49
10% (52%)
62,115 ±7,023
51,312 ±6,383
03:41 (03:30)
107
Trashville
Feb 17, 2017
$0.99
N/A (N/A)
191,331 ±12,324
157,469 ±11,181
04:16 (04:30)
108
Crystals of Time
Jun 13, 2014
$0.99
9% (50%)
340,282 ±16,432
177,828 ±11,881
03:23 (03:16)
109
Weapons Genius
Jul 8, 2015
$2.49
9% (50%)
137,526 ±10,449
27,214 ±4,648
00:40 (00:25)
110
Break Into Zatwor
Aug 21, 2015
$0.49
8% (49%)
753,482 ±24,440
454,748 ±18,994
03:46 (03:30)
111
Cyborg Detonator
Apr 22, 2016
$0.51
8% (49%)
501,490 ±19,945
303,096 ±15,509
04:13 (04:21)
112
Why So Evil 2: Dystopia
Mar 16, 2015
$0.49
8% (49%)
893,708 ±26,613
489,441 ±19,704
04:28 (04:27)
113
Call to 10
Jan 16, 2017
$0.99
N/A (N/A)
27,214 ±4,648
24,514 ±4,412
03:21 (03:30)
114
Nuclear Contingency
Jan 2, 2017
$0.69
N/A (N/A)
105,325 ±9,144
85,798 ±8,253
03:32 (03:29)
115
Nyctophobia
Aug 25, 2015
$0.99
N/A (N/A)
198,602 ±12,556
140,642 ±10,567
03:33 (03:26)
116
Gunnheim
Oct 16, 2015
$0.99
5% (41%)
55,052 ±6,611
29,707 ±4,857
03:55 (03:29)
117
Brave Dungeon
Sep 2, 2016
$0.49
N/A (N/A)
30,538 ±4,924
27,007 ±4,631
06:11 (06:32)
118
Hell`s Little Story
Feb 9, 2017
$0.74
N/A (N/A)
45,703 ±6,024
40,302 ±5,657
03:36 (03:30)
119
Little Jack's Adventures
Dec 28, 2016
$0.49
N/A (N/A)
22,436 ±4,221
19,112 ±3,895
03:38 (03:30)
120
Alien Run
Jun 18, 2016
$0.49
N/A (N/A)
118,621 ±9,704
86,629 ±8,293
03:25 (03:30)
121
The Lost Souls
Apr 11, 2016
$0.59
N/A (N/A)
62,946 ±7,070
53,182 ±6,498
03:37 (03:30)
122
Deep Space Dash
Jul 7, 2016
$0.49
2% (32%)
147,497 ±10,821
107,403 ±9,234
03:33 (03:30)
123
SweatShop
Jul 22, 2016
$0.49
2% (32%)
112,389 ±9,446
100,132 ±8,916
03:25 (03:30)
124
Forbidden planet
Jan 11, 2016
$0.49
2% (32%)
175,127 ±11,791
136,279 ±10,401
03:42 (03:30)
125
Botology
Jun 24, 2015
$0.49
2% (32%)
42,172 ±5,787
31,369 ±4,991
03:40 (03:30)
126
Clickdraw Clicker
Oct 14, 2016
$0.79
N/A (N/A)
109,480 ±9,323
88,291 ±8,373
03:16 (03:18)
127
Dynamic
Nov 11, 2016
$0.49
N/A (N/A)
50,066 ±6,305
45,080 ±5,983
03:25 (03:30)
128
StoneBack | Prehistory
Jul 14, 2016
$0.59
N/A (N/A)
139,188 ±10,512
132,540 ±10,258
03:33 (03:30)
129
Guardians of Victoria
Apr 29, 2016
$0.49
1% (22%)
112,596 ±9,455
78,734 ±7,907
05:38 (05:00)
130
Piximalism
Dec 13, 2016
$0.49
N/A (N/A)
145,628 ±10,752
134,202 ±10,322
03:42 (03:31)
131
The Atomy
Oct 19, 2016
$1.04
N/A (N/A)
72,918 ±7,609
55,883 ±6,661
03:25 (03:30)
132
Space Journey
Dec 30, 2016
$9.99
N/A (N/A)
74,164 ±7,674
57,545 ±6,759
04:11 (04:30)
133
Heaven Island Life
Apr 21, 2016
$0.49
N/A (N/A)
352,539 ±16,725
254,900 ±14,224
03:36 (03:30)