App

The Sandbox Evolution - Craft a 2D Pixel Universe!
The Sandbox Evolution - Craft a 2D Pixel Universe!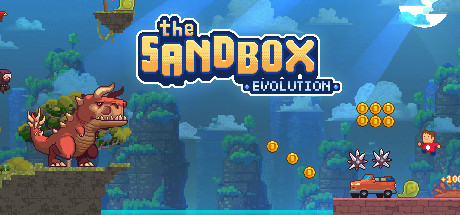 Store | Hub | SteamDB | Site
Developer: PIXOWL INC. Publisher: PIXOWL INC.
Genre: Action, Indie, Simulation
Languages: English, French, Italian, German, Spanish, Portuguese, Portuguese-Brazil
Tags: Simulation (23), Action (22), Indie (22), Sandbox (19), Pixel Graphics (19), 2D (18), God Game (15), Crafting (14), Physics (14), Platformer (14), Destruction (13), Ninja (13), Puzzle-Platformer (11), Space Sim (7)
Category: Single-player, Full controller support, Steam Workshop, Steam Cloud, Includes level editor
Release date: Nov 15, 2016 (previously in Early Access)
Price: $4.99
Score rank: 30% Userscore: 71% Old userscore: 73%
Owners: 11,541 ± 3,224
Players in the last 2 weeks: 1,066 ± 1,204 (9.24%)
Players total: 9,892 ± 2,985 (85.71%)
Followers: 3,323
Peak concurrent players yesterday: 11
Playtime in the last 2 weeks: 00:41 (average) 00:45 (median)
Playtime total: 05:20 (average) 04:04 (median)

Steam Spy is still in beta, so expect major bugs.
Peak daily concurrent players:
CCU data courtesy of SteamDB. Used with permission.
Hourly concurrent players:
YouTube:
The views data is based on top 50 videos uploaded last week. Actual number of views might be more than the number shown.

The displayed number of videos uploaded yesterday is limited to 50, so if there were more videos uploaded, the number will still show 50.

If the game has commonly used word as its name (like "FEAR" or "Volume") its number of Youtube views might be wrong.
Games similar to this one:
#
Game
Release date

Price

Score rank
(Userscore / Metascore)

Owners

Players

Playtime (Median)

1
Claws & Feathers
Mar 26, 2015
$6.99
N/A (N/A)
2,591 ±1,527
1,649 ±1,218
08:32 (09:22)
2
Heroes of Hellas 3: Athens
Mar 12, 2015
$2.99
N/A (N/A)
24,260 ±4,675
17,429 ±3,962
09:40 (03:19)
3
LOOP: A Tranquil Puzzle Game
May 22, 2015
$4.99
97% (97%)
4,946 ±2,110
4,004 ±1,899
23:52 (09:57)
4
Idol Magical Girl Chiru Chiru Michiru Part 1
Jul 29, 2015
$19.99
97% (97%)
86,439 ±8,824
17,665 ±3,989
03:41 (02:35)
5
House of 1,000 Doors: Family Secrets Collector's Edition
Apr 7, 2014
$4.99
95% (96%)
44,986 ±6,366
26,615 ±4,896
07:07 (05:00)
6
Weird Park Trilogy
Jun 9, 2015
$19.99
N/A (N/A)
13,661 ±3,508
3,768 ±1,842
06:41 (05:38)
7
Eventide: Slavic Fable
Jan 28, 2016
$9.99
95% (96%)
46,635 ±6,481
27,321 ±4,961
05:27 (03:53)
8
Eye of the Owl - Bosch VR
Dec 23, 2016
Free
N/A (N/A)
5,888 ±2,303
2,591 ±1,527
00:12 (00:08)
9
Witch's Pranks: Frog's Fortune Collector's Edition
Jan 15, 2015
$6.99
N/A (N/A)
25,437 ±4,787
3,062 ±1,660
05:12 (05:32)
10
Portal of Evil: Stolen Runes Collector's Edition
May 26, 2015
$6.99
N/A (N/A)
50,639 ±6,754
16,723 ±3,881
04:18 (03:06)
11
Dark Angels: Masquerade of Shadows
Feb 2, 2017
$3.99
N/A (N/A)
10,363 ±3,055
4,946 ±2,110
04:25 (03:18)
12
Chime
Sep 6, 2010
$4.99
89% (94%)
120,827 ±10,432
94,683 ±9,235
04:36 (01:34)
13
Rogue System
May 16, 2016
$29.99
85% (93%)
5,417 ±2,209
4,004 ±1,899
03:08 (03:42)
14
Kitty Powers' Matchmaker
Apr 22, 2015
$9.99
85% (93%)
52,994 ±6,909
51,110 ±6,785
12:27 (06:34)
15
Rescue Team
Feb 19, 2015
$4.99
N/A (N/A)
6,595 ±2,437
4,711 ±2,060
07:13 (04:43)
16
Zen Bound 2
Nov 16, 2010
$4.99
81% (92%)
233,645 ±14,505
100,807 ±9,529
01:11 (00:20)
17
7 Wonders: Ancient Alien Makeover
Oct 24, 2012
$9.99
N/A (N/A)
46,635 ±6,481
10,128 ±3,020
09:28 (05:45)
18
Metamorphabet
Apr 29, 2015
$4.99
N/A (N/A)
6,830 ±2,480
2,591 ±1,527
02:59 (02:34)
19
Flight Control HD
Nov 18, 2010
$4.99
77% (91%)
104,104 ±9,683
93,505 ±9,177
05:20 (01:14)
20
Dog Sled Saga
Sep 22, 2016
$7.99
77% (91%)
14,838 ±3,656
13,896 ±3,538
08:26 (03:23)
21
12 Labours of Hercules II: The Cretan Bull
Jun 5, 2015
$2.99
74% (90%)
211,505 ±13,801
161,573 ±12,063
05:29 (04:27)
22
Fine Sweeper
May 25, 2015
$2.99
74% (90%)
46,870 ±6,498
26,850 ±4,918
05:30 (02:19)
23
Goosebumps: The Game
Oct 13, 2015
$9.99
74% (90%)
16,723 ±3,881
5,417 ±2,209
02:50 (02:06)
24
Snuggle Truck
Feb 3, 2012
$4.99
74% (90%)
139,669 ±11,216
78,902 ±8,430
01:54 (00:52)
25
Containment: The Zombie Puzzler
Mar 2, 2012
$4.99
74% (90%)
79,373 ±8,455
25,202 ±4,764
01:31 (00:40)
26
House of 1000 Doors: The Palm of Zoroaster Collector's Edition
Jul 8, 2014
$4.99
74% (90%)
34,623 ±5,584
22,140 ±4,466
05:06 (03:45)
27
Pool Nation
Oct 18, 2013
$9.99
74% (90%)
222,575 ±14,157
161,573 ±12,063
06:34 (03:09)
28
Cosmic DJ
Oct 30, 2014
$2.99
71% (89%)
83,848 ±8,690
43,337 ±6,248
00:50 (00:29)
29
Sacra Terra: Angelic Night
Jul 2, 2015
$2.99
71% (89%)
30,383 ±5,231
19,313 ±4,171
04:30 (03:32)
30
Moorhuhn (Crazy Chicken)
Feb 5, 2015
$1.99
71% (89%)
31,325 ±5,312
12,483 ±3,353
00:12 (00:06)
31
Sid Meier's Colonization (Classic)
Oct 9, 2014
$6.99
71% (89%)
44,751 ±6,349
24,966 ±4,742
60:54 (06:51)
32
QbQbQb
Oct 29, 2014
$4.99
N/A (N/A)
22,846 ±4,536
5,888 ±2,303
00:25 (00:11)
33
Mountain Crime: Requital
Aug 27, 2015
$2.99
65% (87%)
58,882 ±7,283
40,982 ±6,076
03:49 (03:31)
34
12 Labours of Hercules III: Girl Power
Aug 7, 2015
$2.99
65% (87%)
122,475 ±10,503
95,389 ±9,269
05:00 (03:28)
35
Marine Park Empire
Sep 3, 2015
$6.99
N/A (N/A/58%)
11,776 ±3,257
3,533 ±1,784
03:05 (02:48)
36
Cloning Clyde
Mar 15, 2011
$4.99
N/A (N/A)
29,912 ±5,191
9,421 ±2,913
13:20 (00:49)
37
Toto Temple Deluxe
Sep 29, 2015
$9.99
N/A (N/A)
3,533 ±1,784
1,649 ±1,218
03:11 (05:59)
38
Mind Snares: Alice's Journey
Apr 23, 2015
$9.99
62% (86%)
71,365 ±8,017
40,511 ±6,041
03:38 (03:24)
39
Brink of Consciousness: Dorian Gray Syndrome Collector's Edition
Jul 18, 2014
$9.99
59% (85%)
32,503 ±5,411
7,772 ±2,646
07:29 (04:51)
40
YOU DON'T KNOW JACK Vol. 3
Nov 5, 2013
$2.99
N/A (N/A)
73,014 ±8,110
11,070 ±3,158
00:52 (00:36)
41
Joe Danger
Jun 24, 2013
$14.99
N/A (N/A)
25,437 ±4,787
19,313 ±4,171
01:20 (00:39)
42
Critical Mass
Jun 20, 2011
$1.99
54% (83%/81%)
140,847 ±11,263
72,308 ±8,070
01:05 (00:15)
43
Tales of the Orient: The Rising Sun
Feb 27, 2015
$9.99
N/A (N/A)
70,423 ±7,964
53,465 ±6,940
05:30 (04:07)
44
Little Racers STREET
Feb 6, 2014
$5.99
54% (83%/62%)
155,685 ±11,841
82,435 ±8,617
02:46 (01:45)
45
Karate Master 2 Knock Down Blow
Mar 20, 2015
$9.99
51% (82%)
22,375 ±4,489
19,078 ±4,145
03:41 (02:48)
46
Left in the Dark: No One on Board
Oct 2, 2014
$9.99
51% (82%)
80,316 ±8,505
45,222 ±6,382
03:36 (03:13)
47
Intergalactic Bubbles
May 29, 2015
$1.99
51% (82%)
262,615 ±15,377
164,400 ±12,168
05:22 (03:29)
48
Rooms: The Main Building
Jul 11, 2014
$9.99
N/A (N/A)
66,184 ±7,721
33,210 ±5,469
02:59 (01:22)
49
Star Trek: Starfleet Academy
May 8, 2015
$9.99
N/A (N/A)
10,128 ±3,020
6,830 ±2,480
01:13 (00:54)
50
Evochron Legacy
Jan 18, 2016
$24.99
49% (81%)
12,719 ±3,385
11,305 ±3,191
12:33 (07:10)
51
Crazy Machines Elements
Feb 10, 2012
$9.99
N/A (N/A)
37,685 ±5,826
10,599 ±3,090
05:42 (00:50)
52
Domestic Dog
Apr 10, 2015
$2.99
49% (81%)
31,090 ±5,292
24,024 ±4,652
01:49 (01:16)
53
Bridge Constructor Medieval
Sep 15, 2014
$9.99
47% (80%)
94,918 ±9,246
44,515 ±6,332
03:08 (01:22)
54
Luna's Wandering Stars
May 15, 2015
$9.99
N/A (N/A)
104,104 ±9,683
23,788 ±4,629
03:22 (03:19)
55
Tomato Jones
Jul 11, 2016
$1.99
47% (80%)
5,417 ±2,209
2,826 ±1,595
02:51 (03:51)
56
Cosmic Osmo and the Worlds Beyond the Mackerel
$5.99
N/A (N/A)
57,469 ±7,195
14,367 ±3,597
02:05 (00:04)
57
Cooking Academy Fire and Knives
Oct 23, 2014
$14.99
N/A (N/A)
10,834 ±3,124
3,297 ±1,723
04:12 (06:21)
58
Legend of Merchant
Dec 16, 2016
$1.99
47% (80%)
27,557 ±4,982
25,673 ±4,809
03:53 (02:06)
59
Lexica
Jul 4, 2014
$4.99
47% (80%)
97,980 ±9,394
24,024 ±4,652
04:41 (00:40)
60
Pickers
Feb 22, 2012
$9.99
45% (79%)
57,940 ±7,224
16,252 ±3,826
09:46 (04:22)
61
Governor of Poker 2
Oct 11, 2010
$7.99
45% (79%)
16,487 ±3,854
7,772 ±2,646
32:28 (10:07)
62
Evochron Mercenary
Jan 16, 2012
$19.99
45% (79%/70%)
97,509 ±9,372
86,439 ±8,824
07:37 (01:49)
63
Awe
Oct 9, 2015
$0.49
43% (78%)
19,784 ±4,221
15,074 ±3,685
03:03 (01:46)
64
Dead Hungry Diner
May 16, 2012
$3.99
N/A (N/A)
36,272 ±5,716
28,028 ±5,025
02:16 (00:53)
65
Vector 36
Jan 25, 2017
$24.99
43% (78%)
6,359 ±2,393
4,711 ±2,060
02:43 (01:03)
66
Brave Furries
Mar 14, 2017
$3.99
N/A (N/A)
19,078 ±4,145
14,603 ±3,627
03:24 (03:14)
67
HellGunner
May 11, 2017
$0.99
41% (77%)
114,467 ±10,154
105,046 ±9,727
04:25 (04:31)
68
Dracula's Legacy
Oct 22, 2015
$2.99
41% (77%)
98,922 ±9,439
77,018 ±8,329
03:31 (03:13)
69
YOU DON'T KNOW JACK Vol. 1 XL
Nov 5, 2013
$2.99
41% (77%)
77,254 ±8,342
35,094 ±5,622
06:18 (00:23)
70
Lucid
Jul 19, 2011
$4.99
41% (77%)
90,208 ±9,014
43,337 ±6,248
02:03 (01:01)
71
Putt-Putt Joins the Circus
May 29, 2014
$6.99
N/A (N/A)
26,144 ±4,853
8,008 ±2,686
03:36 (01:28)
72
Season Match 3 - Curse of the Witch Crow
Oct 30, 2014
$4.99
39% (76%)
8,244 ±2,725
7,066 ±2,523
12:13 (07:02)
73
Spelunx and the Caves of Mr. Seudo
$5.99
N/A (N/A)
57,469 ±7,195
12,719 ±3,385
00:19 (00:11)
74
Fractal: Make Blooms Not War
Nov 29, 2011
$6.99
N/A (N/A)
200,907 ±13,451
73,721 ±8,149
01:20 (00:17)
75
Doodle God
Sep 24, 2015
$11.99
37% (75%)
69,481 ±7,911
39,569 ±5,970
04:47 (03:19)
76
Season Match
Sep 15, 2014
$3.99
37% (75%)
9,421 ±2,913
7,772 ±2,646
06:46 (03:39)
77
The Secret Order 4: Beyond Time
Sep 22, 2016
$9.99
N/A (N/A)
19,078 ±4,145
10,128 ±3,020
04:12 (03:12)
78
The Happy Hereafter
Jun 5, 2014
$3.99
37% (75%)
17,429 ±3,962
13,661 ±3,508
03:58 (03:19)
79
Inbetween Land
Feb 19, 2015
$6.99
N/A (N/A)
11,541 ±3,224
6,595 ±2,437
03:39 (03:56)
80
The Spatials
Mar 30, 2015
$9.99
33% (73%)
26,850 ±4,918
24,966 ±4,742
09:28 (02:37)
81
Colours of Magic: Aqua Teeter
Apr 25, 2016
$0.49
N/A (N/A)
13,425 ±3,477
9,421 ±2,913
05:40 (03:34)
82
Formula Fusion
May 31, 2017
$19.99
31% (72%/58%)
7,301 ±2,564
6,124 ±2,348
06:06 (03:29)
83
Coffin Dodgers
Jul 8, 2015
$10.99
31% (72%)
60,296 ±7,370
42,395 ±6,180
02:57 (02:21)
84
Questerium: Sinister Trinity HD Collector's Edition
Jan 15, 2015
$6.99
31% (72%)
5,417 ±2,209
4,004 ±1,899
05:01 (02:44)
85
The Manhole: Masterpiece Edition
$5.99
N/A (N/A)
57,469 ±7,195
8,715 ±2,802
00:06 (00:04)
86
BUSTED!
Oct 11, 2016
$4.99
31% (72%)
2,355 ±1,456
1,884 ±1,302
01:08 (00:24)
87
ARMA: Gold Edition
Jul 13, 2011
$9.99
31% (72%)
512,276 ±21,471
93,270 ±9,166
02:51 (00:28)
88
X: Tension
Oct 8, 2010
$4.99
N/A (N/A)
227,757 ±14,321
33,445 ±5,489
01:18 (00:07)
89
Death Tractor
Oct 29, 2015
$3.99
N/A (N/A)
9,186 ±2,876
6,359 ±2,393
06:43 (04:51)
90
Funfair
Aug 20, 2016
Free
N/A (N/A)
31,561 ±5,332
6,595 ±2,437
00:27 (00:10)
91
Rogue State
Oct 16, 2015
$12.99
28% (70%/66%)
20,491 ±4,296
12,954 ±3,416
05:40 (04:34)
92
Tea Party Simulator 2015
Apr 23, 2015
$9.99
27% (69%)
120,827 ±10,432
94,683 ±9,235
04:03 (04:20)
93
Wildlife Park 2 - Farm World
Jul 17, 2014
$3.99
N/A (N/A)
35,565 ±5,660
12,719 ±3,385
03:21 (02:11)
94
Parkan 2
Apr 16, 2014
$3.99
25% (68%)
74,427 ±8,188
38,627 ±5,899
03:47 (01:50)
95
Cahors Sunset
Jan 13, 2015
$1.99
N/A (N/A)
8,715 ±2,802
1,413 ±1,128
00:36 (00:55)
96
The Oil Blue: Steam Legacy Edition
Aug 6, 2015
$4.99
24% (67%)
26,850 ±4,918
16,958 ±3,908
03:24 (02:41)
97
The Guild II
Jun 24, 2010
$9.99
24% (67%/61%)
553,023 ±22,308
200,671 ±13,443
04:59 (01:15)
98
X-Plane 10 Global - 64 Bit
Jul 14, 2014
N/A
24% (67%)
69,481 ±7,911
65,006 ±7,652
35:58 (05:14)
99
Wildlife Park 2 - Marine World
Jul 17, 2014
$3.99
N/A (N/A)
35,800 ±5,679
13,425 ±3,477
03:39 (01:15)
100
School Bus Fun
Jul 3, 2014
$5.99
N/A (N/A)
25,908 ±4,831
16,487 ±3,854
04:31 (05:01)
101
The Cooking Game
Oct 21, 2016
$9.99
22% (65%)
5,182 ±2,160
3,297 ±1,723
16:30 (06:22)
102
Demon Hunter: Chronicles from Beyond
Dec 4, 2014
$9.99
21% (64%)
50,403 ±6,738
31,090 ±5,292
04:05 (03:35)
103
The Corporate Machine
Mar 25, 2015
$9.99
N/A (N/A/80%)
55,820 ±7,091
7,772 ±2,646
04:03 (00:44)
104
Al Emmo's Postcards from Anozira
Jun 2, 2015
$4.99
N/A (N/A)
8,950 ±2,839
6,595 ±2,437
05:22 (03:11)
105
Fairy Tale Mysteries: The Puppet Thief
Jan 7, 2016
$9.99
20% (63%)
30,619 ±5,252
18,136 ±4,042
04:14 (03:28)
106
Peak Angle: Drift Online
Nov 24, 2016
$7.99
20% (63%)
11,070 ±3,158
10,834 ±3,124
08:15 (04:28)
107
Night Mysteries: The Amphora Prisoner
Feb 26, 2015
$2.99
N/A (N/A)
34,387 ±5,565
24,966 ±4,742
03:42 (03:52)
108
Sparkle 3 Genesis
Apr 24, 2015
$4.99
18% (62%)
172,172 ±12,452
111,641 ±10,028
05:08 (04:03)
109
Hidden Object Bundle 5 in 1
Feb 26, 2015
$9.99
N/A (N/A)
27,321 ±4,961
17,665 ±3,989
07:26 (02:36)
110
Robot Squad Simulator 2017
Oct 20, 2016
$14.99
N/A (N/A)
4,711 ±2,060
3,533 ±1,784
01:33 (01:52)
111
Puzzle Kingdoms
Apr 27, 2009
$14.99
17% (61%)
111,876 ±10,038
38,627 ±5,899
11:03 (02:44)
112
Unclaimed World
Oct 4, 2016
$18.99
16% (60%)
7,301 ±2,564
6,595 ±2,437
04:04 (02:18)
113
Space Legends: At the Edge of the Universe
Nov 24, 2014
$9.99
N/A (N/A)
16,487 ±3,854
2,826 ±1,595
03:49 (04:33)
114
Iron Front: Digital War Edition
May 25, 2012
$14.99
16% (60%/55%)
80,787 ±8,530
74,663 ±8,201
15:21 (04:44)
115
On The Road
Mar 30, 2017
$14.99
16% (60%)
5,417 ±2,209
5,417 ±2,209
03:00 (02:06)
116
Dreamscapes: Nightmare's Heir - Premium Edition
Mar 11, 2015
$6.99
N/A (N/A)
28,264 ±5,046
4,240 ±1,954
02:45 (02:23)
117
The Clockwork Man
Aug 10, 2011
$6.99
15% (59%)
8,479 ±2,763
6,359 ±2,393
04:29 (04:11)
118
Evil Pumpkin: The Lost Halloween
Jul 11, 2014
$9.99
N/A (N/A)
15,309 ±3,713
9,421 ±2,913
05:59 (04:58)
119
Kumoon : Ballistic Physics Puzzle
Nov 10, 2015
$2.99
N/A (N/A)
11,070 ±3,158
6,830 ±2,480
02:18 (02:19)
120
Project:surviving
May 1, 2017
$1.99
N/A (N/A)
92,328 ±9,119
91,150 ±9,061
03:44 (03:30)
121
FLASHOUT 2
Jun 6, 2014
$4.99
14% (58%)
28,028 ±5,025
8,715 ±2,802
01:37 (00:28)
122
Intelligent Design: An Evolutionary Sandbox
May 12, 2017
$6.99
14% (58%)
8,479 ±2,763
5,182 ±2,160
02:09 (01:37)
123
Astronaut Simulator
Apr 2, 2015
$1.99
14% (57%)
2,120 ±1,381
2,120 ±1,381
00:52 (00:46)
124
Chicken Shoot Gold
Nov 1, 2003
$6.99
14% (57%)
84,320 ±8,715
13,425 ±3,477
01:02 (00:08)
125
Colossal Kaiju Combat: Kaijuland Battles
Aug 11, 2014
$4.99
N/A (N/A)
8,950 ±2,839
4,240 ±1,954
03:22 (00:57)
126
Bus Simulator 16
Mar 2, 2016
$14.99
13% (56%)
109,992 ±9,953
105,988 ±9,770
14:09 (07:20)
127
President for a Day - Floodings
Aug 12, 2015
$2.99
N/A (N/A)
20,962 ±4,345
2,591 ±1,527
00:25 (00:31)
128
Worms Blast
Oct 19, 2011
$1.99
12% (54%/73%)
426,308 ±19,589
53,936 ±6,970
00:26 (00:07)
129
Air Guardians
Jan 28, 2015
$2.99
11% (53%)
41,218 ±6,093
3,768 ±1,842
00:15 (00:08)
130
Inside The Gear
Nov 21, 2014
$4.99
N/A (N/A)
67,832 ±7,817
43,337 ±6,248
02:58 (03:15)
131
Space Station Alpha
Feb 27, 2015
$5.99
N/A (N/A)
23,553 ±4,606
3,768 ±1,842
01:18 (01:20)
132
Democracy 2
Oct 11, 2012
$19.99
10% (51%)
46,164 ±6,448
31,090 ±5,292
06:42 (01:55)
133
Trench Run
Apr 7, 2016
$7.99
N/A (N/A)
14,367 ±3,597
3,062 ±1,660
01:25 (00:28)
134
Gumboy - Crazy Adventures
Dec 19, 2006
$4.99
9% (50%/69%)
79,844 ±8,480
11,305 ±3,191
01:46 (00:05)
135
Organ Biker
Jun 1, 2015
$0.99
N/A (N/A)
154,743 ±11,805
146,499 ±11,486
03:36 (03:30)
136
The Tomorrow War
Apr 3, 2014
$2.99
8% (49%)
47,577 ±6,546
16,723 ±3,881
03:46 (02:08)
137
Time Mysteries: Inheritance - Remastered
Feb 26, 2015
$9.99
7% (47%)
68,539 ±7,857
42,866 ±6,214
04:05 (03:19)
138
Guild Commander
Jan 23, 2015
$4.99
7% (47%)
4,475 ±2,007
3,533 ±1,784
01:33 (01:47)
139
Mars Industries
Oct 24, 2016
$1.99
N/A (N/A)
133,781 ±10,977
115,645 ±10,206
03:51 (03:30)
140
Earth Space Colonies
Jul 1, 2016
$9.99
7% (47%)
10,363 ±3,055
7,537 ±2,605
02:57 (02:26)
141
Idol Hands
Feb 18, 2015
$4.99
6% (43%)
27,557 ±4,982
11,070 ±3,158
03:20 (02:47)
142
Turba
Jul 2010
$1.69
4% (40%/76%)
60,060 ±7,355
30,148 ±5,211
00:45 (00:18)
143
3SwitcheD
Mar 29, 2012
$9.99
3% (37%)
63,593 ±7,568
12,483 ±3,353
00:52 (00:17)
144
Wild Season
Dec 7, 2015
$16.99
3% (35%)
11,541 ±3,224
4,711 ±2,060
08:03 (04:26)
145
WarBirds - World War II Combat Aviation
May 5, 2015
$14.99
N/A (N/A)
4,240 ±1,954
1,649 ±1,218
07:18 (15:59)
146
Spacebase DF-9
Oct 27, 2014
$9.99
0% (19%/49%)
203,026 ±13,521
119,413 ±10,371
06:58 (03:15)
147
Fantasy Kingdom Simulator
Jun 13, 2016
$0.99
N/A (N/A)
117,058 ±10,268
111,170 ±10,006
03:36 (03:30)
148
Patterns
N/A
0% (13%)
9,421 ±2,913
8,950 ±2,839
03:54 (02:31)