Nebula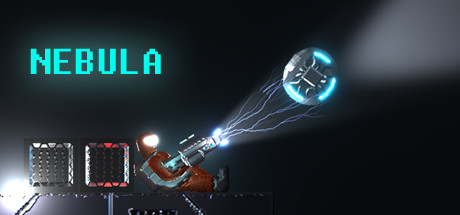 Store | Hub | SteamDB
Developer: Games by Brundle Publisher: Games by Brundle
Genre: Action, Indie, Early Access
Languages: English
Tags: Early Access (24), Indie (21), Action (21)
Category: Single-player
Release date: Jun 2, 2016
Price: $4.99
Followers: 146
YouTube stats: 35,090 views and 561 comments for videos uploaded last week, 22 new videos uploaded yesterday.

Steam Spy is still in beta, so expect major bugs.
Peak daily concurrent players:
CCU data courtesy of SteamDB. Used with permission.
Hourly concurrent players:
YouTube:
The views data is based on top 50 videos uploaded last week. Actual number of views might be more than the number shown.

The displayed number of videos uploaded yesterday is limited to 50, so if there were more videos uploaded, the number will still show 50.

If the game has commonly used word as its name (like "FEAR" or "Volume") its number of Youtube views might be wrong.
Games similar to this one:
#
Game
Release date

Price

Score rank
(Userscore / Metascore)

Owners

Players

Playtime (Median)

1
BOOR
Feb 14, 2017
$4.99
N/A (N/A/71%)
1,368 ±1,338
1,026 ±1,159
02:19 (03:28)
2
Miko Gakkou Monogatari: Kaede Episode
Nov 26, 2015
$8.99
N/A (N/A)
1,591 ±1,176
227 ±444
01:39 (00:33)
3
Powargrid
Oct 5, 2016
$9.99
N/A (N/A)
681 ±1,334
681 ±1,334
00:37 (00:37)
4
VRNinja
Sep 14, 2016
$9.99
N/A (N/A)
7,957 ±2,630
3,638 ±1,778
02:17 (02:30)
5
Farabel
Oct 14, 2016
$9.99
N/A (N/A)
4,547 ±1,988
2,728 ±1,540
02:57 (02:51)
6
Jade's Journey
Dec 9, 2016
$3.99
N/A (N/A)
2,736 ±1,893
1,368 ±1,338
02:24 (03:01)
7
Rogue Contracts: Syndicate
Aug 26, 2016
$0.99
N/A (N/A)
2,728 ±1,540
1,819 ±1,257
03:36 (05:26)
8
Frequent Flyer
Jan 20, 2017
$0.99
N/A (N/A)
2,273 ±1,406
1,137 ±994
00:26 (00:24)
9
Rumpus
Jul 4, 2016
$14.99
N/A (N/A)
1,368 ±1,338
1,368 ±1,338
00:04 (00:05)
10
LooWarVR
Aug 11, 2016
$3.99
N/A (N/A)
1,368 ±1,338
1,026 ±1,159
00:42 (01:02)
11
Farm Frenzy Collection
Aug 21, 2015
$19.99
N/A (N/A)
5,911 ±2,267
5,229 ±2,132
39:51 (07:03)
12
A Long Way Home
May 27, 2016
$1.99
N/A (N/A)
3,865 ±1,833
2,728 ±1,540
02:30 (01:51)
13
Rogue Stache
Jan 6, 2017
$4.99
N/A (N/A)
1,819 ±1,257
1,591 ±1,176
01:13 (01:12)
14
Dwarflings
Mar 16, 2017
$3.99
N/A (N/A)
21,143 ±4,287
18,415 ±4,001
04:50 (04:31)
15
She Remembered Caterpillars
Jan 17, 2017
$11.99
N/A (N/A/82%)
2,046 ±1,333
1,591 ±1,176
08:27 (10:55)
16
Unruly Ghouls
Oct 19, 2016
$9.99
N/A (N/A)
3,183 ±1,663
682 ±770
00:06 (00:04)
17
Minions, Monsters, and Madness
Jan 10, 2017
$3.99
N/A (N/A)
1,026 ±1,159
684 ±946
01:31 (01:16)
18
Featherpunk Prime
Sep 1, 2016
$9.99
N/A (N/A)
4,320 ±1,938
2,273 ±1,406
06:43 (05:05)
19
Bitslap
Sep 23, 2016
$6.99
N/A (N/A)
1,137 ±994
1,137 ±994
00:37 (00:57)
20
The BoX
Dec 3, 2015
$5.99
N/A (N/A)
681 ±1,334
0 ±0
00:00 (00:00)
21
Duo
Dec 19, 2016
$1.99
N/A (N/A)
5,456 ±2,178
3,410 ±1,722
02:28 (02:23)
22
Unbreakable Vr Runner
Jul 4, 2016
$5.99
N/A (N/A)
2,501 ±1,474
2,273 ±1,406
00:52 (01:01)
23
In Extremis
Nov 16, 2016
$3.39
N/A (N/A)
684 ±946
684 ±946
04:29 (04:29)
24
ecotone
May 6, 2016
$8.99
N/A (N/A)
909 ±889
909 ±889
01:24 (01:36)
25
Moribund
Mar 16, 2017
$9.99
N/A (N/A)
3,865 ±1,833
1,137 ±994
03:02 (02:10)
26
Dragon Fantasy: The Volumes of Westeria
Apr 9, 2015
$9.99
N/A (N/A)
1,591 ±1,176
1,137 ±994
01:30 (01:26)
27
Damned Cold
Oct 25, 2016
$4.99
N/A (N/A)
681 ±1,334
0 ±0
00:00 (00:00)
28
Rivalry
Jan 22, 2016
$2.99
N/A (N/A)
2,046 ±1,333
2,046 ±1,333
01:30 (01:38)
29
ZeGame
May 27, 2016
$4.99
N/A (N/A)
1,819 ±1,257
1,591 ±1,176
03:17 (04:55)
30
forma.8
Feb 23, 2017
$9.99
N/A (N/A)
2,736 ±1,893
1,026 ±1,159
05:39 (08:22)
31
Cubixx HD
Jan 28, 2016
$8.99
N/A (N/A)
682 ±770
455 ±628
17:39 (11:46)
32
VR Photo Viewer
Jun 22, 2017
$14.99
N/A (N/A)
684 ±946
684 ±946
00:09 (00:09)
33
Castle Battles
Dec 16, 2016
$9.99
N/A (N/A)
681 ±1,334
681 ±1,334
03:46 (03:46)
34
Overdriven Reloaded
Oct 7, 2016
$5.99
N/A (N/A)
909 ±889
682 ±770
00:15 (00:14)
35
Dark Angels: Masquerade of Shadows
Feb 2, 2017
$3.99
N/A (N/A)
8,412 ±2,704
5,684 ±2,223
03:53 (03:09)
36
Pipejob
Oct 15, 2016
$9.99
N/A (N/A)
2,736 ±1,893
2,052 ±1,639
00:29 (00:33)
37
Spoids
Feb 20, 2017
$1.99
N/A (N/A)
2,728 ±1,540
1,137 ±994
07:12 (10:44)
38
Creeper World 2: Anniversary Edition
Nov 16, 2016
$4.99
N/A (N/A)
9,321 ±2,846
6,366 ±2,352
07:16 (06:22)
39
Hardnoid
Feb 17, 2017
$0.99
N/A (N/A)
19,325 ±4,099
17,279 ±3,876
05:54 (06:31)
40
Acaratus
May 25, 2017
$14.99
N/A (N/A)
2,394 ±1,770
2,394 ±1,770
01:46 (02:17)
41
Crimson Sword Saga: The Peloran Wars
Jan 6, 2017
$2.99
N/A (N/A)
16,824 ±3,824
14,323 ±3,529
03:11 (03:29)
42
Shoot Paint
Feb 27, 2017
$0.99
N/A (N/A)
147,777 ±11,333
115,720 ±10,029
04:34 (05:01)
43
C.S.S. CITADEL VR
Jul 15, 2016
$7.99
N/A (N/A)
681 ±1,334
681 ±1,334
00:11 (00:11)
44
The New Queen
Jan 13, 2017
$7.99
N/A (N/A)
1,026 ±1,159
684 ±946
02:49 (01:42)