.EXE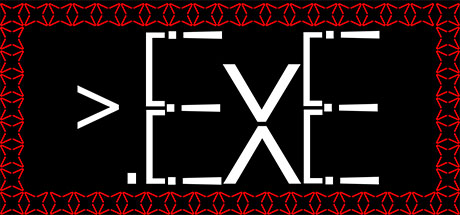 Store | Hub | SteamDB | Site
Developer: Two Man Army Games, L.L.C Publisher: Two Man Army Games, L.L.C
Genre: Action, Adventure, Indie
Languages: English
Tags: Adventure (22), Action (21), Indie (21), Platformer (14), Rogue-lite (12), Difficult (11)
Category: Single-player, Steam Achievements, Steam Workshop, Partial Controller Support, Includes level editor
Release date: Jun 16, 2016
Price: $5.99
Owners: 739 ± 1,022
Followers: 290
YouTube stats: 226,903 views and 940 comments for videos uploaded last week, 7 new videos uploaded yesterday.

Steam Spy is still in beta, so expect major bugs.
Peak daily concurrent players:
CCU data courtesy of SteamDB. Used with permission.
Hourly concurrent players:
YouTube:
The views data is based on top 50 videos uploaded last week. Actual number of views might be more than the number shown.

The displayed number of videos uploaded yesterday is limited to 50, so if there were more videos uploaded, the number will still show 50.

If the game has commonly used word as its name (like "FEAR" or "Volume") its number of Youtube views might be wrong.
Games similar to this one:
#
Game
Release date

Price

Score rank
(Userscore / Metascore)

Owners

Players

Playtime (Median)

1
Twixel
Nov 18, 2016
$3.99
N/A (N/A)
5,313 ±2,215
3,623 ±1,829
02:49 (02:54)
2
Leap Up no jutsu
Dec 30, 2016
$0.99
N/A (N/A)
17,872 ±4,063
14,974 ±3,719
03:11 (03:18)
3
Monuments of Mars
May 5, 2014
N/A
N/A (N/A)
51,685 ±6,910
1,932 ±1,336
00:23 (00:27)
4
The Sun at Night
Aug 1, 2014
$4.99
N/A (N/A/59%)
25,359 ±4,840
13,525 ±3,535
03:08 (02:12)
5
Porradaria Upgrade
Sep 30, 2015
$4.99
N/A (N/A)
61,104 ±7,513
46,372 ±6,545
04:04 (04:01)
6
Navpoint
Sep 23, 2015
$0.99
N/A (N/A)
19,080 ±4,198
11,110 ±3,203
03:04 (03:08)
7
Steamalot: Epoch's Journey
Aug 31, 2015
$4.99
N/A (N/A)
11,593 ±3,272
6,521 ±2,454
02:49 (03:01)
8
Acorn Assault: Rodent Revolution
Mar 2, 2016
$9.99
N/A (N/A)
12,076 ±3,340
8,212 ±2,754
05:01 (03:21)
9
Pills4Skills
Jan 25, 2016
$2.99
N/A (N/A)
21,495 ±4,456
16,182 ±3,866
03:07 (03:16)
10
LUXIS
Oct 26, 2016
$4.99
N/A (N/A)
39,851 ±6,067
29,224 ±5,196
03:53 (03:28)
11
Leviathan Starblade
Nov 3, 2016
$2.99
N/A (N/A)
16,423 ±3,895
11,351 ±3,238
03:24 (03:44)
12
Board Defenders
Sep 6, 2016
$4.99
N/A (N/A)
7,004 ±2,543
2,898 ±1,636
02:43 (02:58)
13
Rush for gold: Alaska
Jan 14, 2016
$3.99
N/A (N/A)
129,454 ±10,935
120,518 ±10,551
03:46 (03:31)
14
ARK BOX Unlimited
Nov 29, 2016
$4.99
N/A (N/A)
7,487 ±2,630
5,796 ±2,314
02:47 (03:04)
15
WinKings
Oct 28, 2016
$4.99
N/A (N/A)
5,555 ±2,265
3,381 ±1,767
03:18 (03:46)
16
Die for the Empire
Oct 7, 2016
$4.99
N/A (N/A)
7,004 ±2,543
5,796 ±2,314
02:44 (03:05)
17
Lolly Joe
Aug 5, 2016
$2.99
N/A (N/A)
3,864 ±1,889
1,691 ±1,249
06:30 (03:04)
18
Lew Pulsipher's Doomstar
Sep 16, 2016
$9.99
N/A (N/A)
6,279 ±2,408
3,140 ±1,703
07:50 (04:26)
19
Final Core
Jan 11, 2017
$4.99
N/A (N/A)
6,038 ±2,361
3,623 ±1,829
04:08 (04:14)
20
Hide & Spook: The Haunted Alchemist
Oct 28, 2016
Free
N/A (N/A)
24,152 ±4,723
7,487 ±2,630
00:28 (00:12)
21
Tinertia
Sep 3, 2015
$11.99
N/A (N/A)
2,174 ±1,417
1,932 ±1,336
02:31 (03:19)
22
MadSpace: To Hell and Beyond
May 1, 2015
$5.99
N/A (N/A)
5,313 ±2,215
1,449 ±1,157
00:34 (00:39)
23
Lazerbait
Oct 13, 2016
Free
97% (97%)
55,308 ±7,148
29,224 ±5,196
01:10 (00:20)
24
Wuppo
Sep 29, 2016
$14.99
97% (97%/78%)
181,139 ±12,934
64,727 ±7,732
03:57 (02:30)
25
Seven Kingdoms: Ancient Adversaries
Mar 22, 2016
$5.99
N/A (N/A)
6,279 ±2,408
2,657 ±1,566
03:17 (06:15)
26
Bot Vice
Jul 11, 2016
$4.99
95% (96%)
22,944 ±4,604
12,317 ±3,373
04:30 (00:32)
27
Bio Menace
May 5, 2014
N/A
N/A (N/A)
51,443 ±6,894
4,830 ±2,112
00:47 (01:08)
28
Explosionade
Sep 23, 2015
$3.99
N/A (N/A)
19,563 ±4,251
11,593 ±3,272
02:46 (03:07)
29
Star Trek: Judgment Rites
May 8, 2015
$9.99
N/A (N/A)
13,284 ±3,503
7,246 ±2,587
01:57 (01:03)
30
Run or Die
Dec 11, 2014
$4.99
89% (94%)
16,423 ±3,895
10,385 ±3,097
04:25 (01:06)
31
ESCHATOS
Sep 18, 2015
$14.99
89% (94%)
6,038 ±2,361
4,106 ±1,947
04:36 (04:22)
32
Super Mutant Alien Assault
Jul 11, 2016
$9.99
N/A (N/A)
4,106 ±1,947
3,623 ±1,829
05:00 (04:25)
33
Anarcute
Jul 12, 2016
$14.99
86% (93%/79%)
15,940 ±3,837
13,767 ±3,566
03:41 (02:18)
34
Decisive Campaigns: Case Blue
May 7, 2015
$39.99
N/A (N/A)
2,657 ±1,566
1,208 ±1,056
05:58 (09:43)
35
Fragile Allegiance
Jun 30, 2015
$4.99
N/A (N/A)
1,691 ±1,249
1,449 ±1,157
01:16 (02:09)
36
NotCoD
May 19, 2016
$4.99
N/A (N/A)
7,487 ±2,630
2,415 ±1,493
04:20 (03:36)
37
Gold Rush! Classic
Jul 25, 2014
$5.99
N/A (N/A)
238,862 ±14,852
153,847 ±11,920
04:20 (04:30)
38
Chicken Invaders 3
Jun 8, 2015
$4.99
82% (92%)
12,317 ±3,373
8,695 ±2,834
06:52 (04:20)
39
Super Flippin' Phones
Feb 18, 2016
$2.99
N/A (N/A)
5,555 ±2,265
966 ±944
01:39 (02:10)
40
Tornuffalo
Dec 12, 2016
$0.99
N/A (N/A)
3,140 ±1,703
2,415 ±1,493
00:18 (00:19)
41
Garden Rescue
Feb 2, 2015
$3.99
N/A (N/A)
153,364 ±11,902
137,666 ±11,276
03:41 (03:31)
42
Space Ace
Aug 27, 2013
$9.99
82% (92%)
8,453 ±2,794
5,313 ±2,215
01:15 (00:34)
43
Gun Bombers
Sep 21, 2016
$7.99
N/A (N/A)
3,623 ±1,829
483 ±668
02:49 (01:48)
44
Shmups Skill Test
Jun 9, 2016
$4.99
N/A (N/A)
3,381 ±1,767
2,174 ±1,417
02:32 (03:06)
45
Marc Eck's Getting Up: Contents Under Pressure
Dec 13, 2013
$14.99
78% (91%/69%)
63,761 ±7,675
37,918 ±5,918
03:56 (01:02)
46
Sam & Max 104: Abe Lincoln Must Die!
Jun 15, 2007
N/A
N/A (N/A)
127,522 ±10,853
127,522 ±10,853
04:54 (01:01)
47
Great Big War Game
Aug 28, 2012
$6.99
N/A (N/A)
9,419 ±2,950
8,212 ±2,754
07:10 (02:42)
48
Fractured Soul
Feb 5, 2015
$9.99
N/A (N/A)
4,589 ±2,059
1,208 ±1,056
01:22 (01:14)
49
Kohan II: Kings of War
Aug 24, 2011
$9.99
78% (91%/81%)
21,012 ±4,406
13,767 ±3,566
12:11 (03:22)
50
Weird Hero
Nov 18, 2016
$2.99
74% (90%)
8,212 ±2,754
5,796 ±2,314
02:05 (02:26)
51
Apocalypse: Party's Over
May 30, 2016
$4.99
74% (90%)
14,250 ±3,628
9,419 ±2,950
05:25 (04:51)
52
Bezier
Mar 3, 2016
$9.99
N/A (N/A)
58,447 ±7,348
4,347 ±2,004
04:09 (00:31)
53
Normality
Oct 9, 2015
$2.99
N/A (N/A)
281,128 ±16,112
183,313 ±13,012
03:43 (03:30)
54
Death's Hangover
Jan 20, 2017
$4.99
74% (90%)
24,635 ±4,770
15,457 ±3,779
07:01 (02:51)
55
JUDGEMENT SILVERSWORD - Resurrection -
Sep 18, 2015
$4.99
N/A (N/A)
5,555 ±2,265
3,864 ±1,889
01:26 (00:41)
56
Westward IV: All Aboard
Feb 16, 2010
$6.99
N/A (N/A)
2,898 ±1,636
2,657 ±1,566
13:26 (18:28)
57
UFHO2
Jun 2, 2015
Free
N/A (N/A)
43,473 ±6,337
1,691 ±1,249
00:39 (00:03)
58
Transcendence
Jul 24, 2015
$8.99
74% (90%)
4,347 ±2,004
3,381 ±1,767
07:52 (05:26)
59
Armed and Dangerous
Jul 8, 2009
$2.09
71% (89%/78%)
24,152 ±4,723
12,317 ±3,373
02:07 (00:51)
60
Avoid - Sensory Overload
Apr 8, 2014
$4.99
71% (89%)
18,114 ±4,090
11,593 ±3,272
02:37 (01:31)
61
Snow Fortress
Dec 16, 2016
$14.99
N/A (N/A)
2,657 ±1,566
2,174 ±1,417
01:22 (02:39)
62
Tethered
Feb 27, 2017
$24.99
68% (88%)
10,144 ±3,061
8,212 ±2,754
01:34 (01:16)
63
Graviteam Tactics: Mius-Front
Mar 4, 2016
$34.99
68% (88%)
7,729 ±2,672
7,004 ±2,543
14:36 (02:21)
64
Lethal VR
Nov 8, 2016
$14.99
68% (88%/66%)
4,589 ±2,059
3,140 ±1,703
01:03 (01:19)
65
Viking Squad
Oct 4, 2016
$14.99
68% (88%)
13,767 ±3,566
11,834 ±3,306
05:15 (04:17)
66
Alien Robot Monsters
Sep 9, 2015
$5.99
68% (88%)
1,932 ±1,336
1,449 ±1,157
16:05 (17:58)
67
DELTAZEAL
Oct 16, 2015
$11.99
N/A (N/A)
2,415 ±1,493
1,691 ±1,249
00:58 (00:45)
68
Zero Punctuation: Hatfall - Hatters Gonna Hat Edition
Nov 20, 2015
$4.99
65% (87%)
12,800 ±3,439
12,559 ±3,406
02:54 (01:30)
69
Disney's Chicken Little: Ace in Action
Feb 24, 2015
$19.99
N/A (N/A)
6,279 ±2,408
483 ±668
02:00 (01:18)
70
SPINGUN
Nov 11, 2016
$1.99
N/A (N/A)
9,902 ±3,024
6,763 ±2,499
03:16 (03:00)
71
Mystik Belle
May 22, 2015
$14.99
65% (87%)
5,555 ±2,265
2,898 ±1,636
02:51 (01:48)
72
Vertigo
Dec 22, 2016
$14.99
65% (87%)
7,487 ±2,630
6,521 ±2,454
01:52 (01:02)
73
Inbound
Jul 5, 2016
$2.99
N/A (N/A)
2,898 ±1,636
1,691 ±1,249
00:22 (00:24)
74
Disney's Chicken Little
Feb 24, 2015
$9.99
62% (86%)
8,695 ±2,834
4,106 ±1,947
25:00 (01:48)
75
The Sum of All Fears
Oct 10, 2008
$9.99
N/A (N/A/72%)
2,657 ±1,566
242 ±472
00:01 (00:00)
76
Enemy
Mar 17, 2015
$14.99
62% (86%)
6,279 ±2,408
3,864 ±1,889
05:08 (02:31)
77
2 Ninjas 1 Cup
Feb 3, 2017
$0.99
62% (86%)
8,453 ±2,794
5,555 ±2,265
02:49 (03:45)
78
ORCS
May 20, 2016
$0.99
62% (86%)
26,084 ±4,909
18,355 ±4,118
02:03 (02:05)
79
Eador. Imperium
Jan 27, 2017
$19.99
62% (86%)
18,355 ±4,118
14,008 ±3,597
23:09 (03:22)
80
Gunman Taco Truck
Jan 28, 2017
$4.99
62% (86%)
11,351 ±3,238
2,657 ±1,566
05:29 (05:12)
81
Azure Striker Gunvolt
Aug 28, 2015
$14.99
59% (85%)
43,956 ±6,372
36,711 ±5,823
07:49 (02:18)
82
VR Invaders
Dec 15, 2016
$17.99
N/A (N/A)
1,208 ±1,056
483 ±668
00:47 (00:31)
83
Moorhuhn Invasion (Crazy Chicken Invasion)
Feb 20, 2015
$3.99
N/A (N/A)
14,491 ±3,659
4,106 ±1,947
00:19 (00:06)
84
Skyhook
May 17, 2016
$4.99
N/A (N/A)
4,830 ±2,112
4,106 ±1,947
01:59 (01:29)
85
Felt Tip Circus
Apr 5, 2016
$7.99
N/A (N/A)
26,084 ±4,909
3,864 ±1,889
00:44 (00:33)
86
Rocket Fist
May 12, 2016
$4.99
N/A (N/A)
3,381 ±1,767
1,932 ±1,336
01:16 (01:52)
87
SHOCK TROOPERS
May 18, 2016
$7.99
N/A (N/A)
28,258 ±5,109
5,796 ±2,314
03:52 (00:46)
88
DEXED
Sep 26, 2016
$9.99
N/A (N/A)
1,208 ±1,056
966 ±944
00:16 (00:12)
89
ARCADE GAME SERIES: Ms. PAC-MAN
Apr 19, 2016
$3.99
N/A (N/A)
10,144 ±3,061
6,279 ±2,408
02:07 (00:30)
90
Radiant Defense
Jul 11, 2014
$4.99
53% (83%)
3,140 ±1,703
3,140 ±1,703
12:58 (08:01)
91
Driftwatch VR
Dec 1, 2016
$2.99
N/A (N/A)
3,864 ±1,889
725 ±818
01:10 (01:09)
92
Earthworm Jim 2
Nov 4, 2009
$19.99
N/A (N/A)
22,703 ±4,579
7,246 ±2,587
01:08 (00:21)
93
TWINKLE STAR SPRITES
May 26, 2016
$7.99
53% (83%)
29,948 ±5,260
7,246 ±2,587
02:29 (00:39)
94
Retrobooster
Jul 11, 2014
$14.99
N/A (N/A)
1,208 ±1,056
242 ±472
00:15 (00:05)
95
Magical Brickout
Oct 17, 2016
$7.99
N/A (N/A)
14,733 ±3,689
5,555 ±2,265
03:53 (03:54)
96
Gurgamoth
Feb 16, 2016
$4.99
N/A (N/A)
72,939 ±8,208
16,182 ±3,866
02:26 (02:28)
97
Seven Kingdoms 2 HD
Feb 4, 2015
$9.99
51% (82%)
49,753 ±6,779
17,631 ±4,036
03:36 (00:40)
98
Super Rad Raygun
Nov 15, 2016
$9.99
N/A (N/A/64%)
2,216 ±1,770
2,216 ±1,770
03:01 (01:37)
99
Dragon's Lair 2: Time Warp
Oct 24, 2013
$9.99
N/A (N/A)
7,246 ±2,587
3,381 ±1,767
01:43 (01:07)
100
Disney Infinity 3.0: Gold Edition
Dec 9, 2016
$29.99
51% (82%)
20,288 ±4,329
10,144 ±3,061
47:28 (05:39)
101
Decisive Campaigns: The Blitzkrieg from Warsaw to Paris
Jan 22, 2015
$39.99
N/A (N/A)
6,521 ±2,454
3,623 ±1,829
15:01 (11:13)
102
Caladrius Blaze
Jan 11, 2017
$24.99
49% (81%)
9,661 ±2,987
7,487 ±2,630
02:10 (01:26)
103
LUMBERMANCER
Jun 28, 2016
$2.99
N/A (N/A)
1,208 ±1,056
1,208 ±1,056
00:37 (00:41)
104
Aces of the Luftwaffe
May 8, 2015
$4.99
N/A (N/A)
9,419 ±2,950
1,691 ±1,249
04:36 (06:38)
105
Cluck Yegger in Escape From The Planet of The Poultroid
Nov 9, 2015
$2.99
N/A (N/A)
14,250 ±3,628
2,657 ±1,566
01:24 (01:45)
106
Zoo Empire
Sep 3, 2015
$6.99
N/A (N/A/59%)
12,076 ±3,340
6,279 ±2,408
11:18 (00:56)
107
VERSUS SQUAD
Oct 26, 2016
$7.99
47% (80%)
44,922 ±6,442
35,020 ±5,688
02:04 (01:18)
108
Paganitzu
May 5, 2014
$4.99
N/A (N/A)
55,549 ±7,163
2,415 ±1,493
01:03 (01:18)
109
Daedalus - No Escape
Oct 28, 2014
$4.99
47% (80%)
21,978 ±4,506
6,521 ±2,454
01:28 (00:16)
110
LocoCycle
Feb 14, 2014
$9.99
47% (80%)
17,148 ±3,980
9,178 ±2,912
04:12 (00:50)
111
IrreVRsible
Feb 17, 2017
$1.99
N/A (N/A)
1,691 ±1,249
725 ±818
01:10 (01:06)
112
Space Robot Samurai Zombie Slayer
May 21, 2015
$1.99
N/A (N/A)
9,902 ±3,024
2,415 ±1,493
03:19 (07:26)
113
Umihara Kawase Shun: Steam Edition
Nov 24, 2015
$11.99
N/A (N/A)
10,385 ±3,097
2,898 ±1,636
81:21 (01:03)
114
Cue Club 2: Pool & Snooker
Mar 7, 2016
$18.99
47% (80%)
3,864 ±1,889
3,623 ±1,829
16:25 (18:23)
115
TASTEE: Lethal Tactics
May 10, 2016
$14.99
45% (79%)
23,186 ±4,628
16,182 ±3,866
04:53 (01:40)
116
Starscape
Nov 3, 2008
$7.99
45% (79%)
13,767 ±3,566
8,936 ±2,873
06:32 (02:11)
117
Klang
Sep 22, 2016
$14.99
45% (79%/71%)
2,898 ±1,636
1,932 ±1,336
13:35 (34:40)
118
Mysterium: A Psychic Clue Game
Jan 12, 2017
$9.99
45% (79%)
69,557 ±8,016
11,593 ±3,272
02:43 (01:05)
119
Gnomes Vs. Fairies: Greckel's Quest
Jul 1, 2016
$9.99
N/A (N/A)
4,830 ±2,112
2,415 ±1,493
02:38 (02:18)
120
Xenocide
Aug 28, 2015
$2.99
N/A (N/A)
4,589 ±2,059
3,140 ±1,703
02:51 (03:22)
121
Starchaser: Priestess of the Night Sky
Jul 24, 2015
$9.99
N/A (N/A)
5,555 ±2,265
3,381 ±1,767
02:50 (03:08)
122
Blue Solar: Chaos War
Jul 21, 2016
$3.99
43% (78%)
2,174 ±1,417
2,174 ±1,417
04:50 (06:00)
123
Quick Draw
Jan 10, 2017
$9.99
N/A (N/A)
4,589 ±2,059
2,415 ±1,493
00:58 (01:07)
124
Curse of the Crescent Isle DX
Aug 21, 2015
$4.99
41% (77%)
9,178 ±2,912
5,796 ±2,314
04:03 (02:49)
125
EPOCH
Jun 5, 2014
$9.99
N/A (N/A)
3,623 ±1,829
1,932 ±1,336
05:26 (06:56)
126
Stars in Shadow
Jan 19, 2017
$24.99
41% (77%/75%)
12,076 ±3,340
10,627 ±3,133
16:22 (07:25)
127
Boulder Dash - 30th Anniversary
Sep 13, 2016
$14.99
N/A (N/A)
2,415 ±1,493
2,415 ±1,493
11:27 (04:05)
128
Age of Barbarian Extended Cut
Jun 3, 2016
$12.99
41% (77%)
8,936 ±2,873
8,212 ±2,754
05:06 (02:41)
129
Space Fist
Feb 21, 2017
$15.99
N/A (N/A)
1,932 ±1,336
1,691 ±1,249
02:08 (00:32)
130
Loot or Die
Sep 13, 2016
$1.99
N/A (N/A)
1,449 ±1,157
1,208 ±1,056
01:09 (01:04)
131
Auralux: Constellations
Jun 1, 2016
$9.99
N/A (N/A)
2,174 ±1,417
1,932 ±1,336
27:31 (42:46)
132
Smell Of Death
Jul 4, 2016
$9.99
N/A (N/A)
8,453 ±2,794
725 ±818
02:36 (02:35)
133
Onechanbara Z2: Chaos
Jun 2, 2016
$39.99
37% (75%)
15,457 ±3,779
12,559 ±3,406
06:42 (03:56)
134
FIVE: Champions of Canaan
Sep 27, 2016
$3.99
N/A (N/A)
13,525 ±3,535
5,555 ±2,265
04:56 (06:30)
135
Mekazoo
Nov 14, 2016
$9.99
N/A (N/A/80%)
3,623 ±1,829
3,140 ±1,703
00:41 (00:54)
136
Civil War: 1862
Oct 6, 2016
$9.99
N/A (N/A)
966 ±944
242 ±472
06:14 (02:04)
137
Sentry Knight Tactics
Oct 3, 2016
$4.99
37% (75%)
2,657 ±1,566
2,174 ±1,417
02:49 (03:55)
138
ZombieZoid Zenith
Sep 30, 2015
$5.99
N/A (N/A)
1,847 ±1,616
369 ±722
08:11 (04:05)
139
ABO MANDO
Dec 31, 2015
$1.99
N/A (N/A)
40,334 ±6,104
35,986 ±5,766
04:33 (04:37)
140
Phoning Home
Feb 7, 2017
$19.99
35% (74%/61%)
18,838 ±4,172
12,800 ±3,439
03:45 (02:17)
141
Crow
Oct 6, 2014
$9.99
N/A (N/A)
24,393 ±4,747
2,898 ±1,636
01:36 (02:51)
142
Auro: A Monster-Bumping Adventure
Apr 13, 2016
$1.99
N/A (N/A)
7,004 ±2,543
1,208 ±1,056
00:52 (00:59)
143
THE LAST BLADE
Aug 31, 2016
$9.99
35% (74%)
18,355 ±4,118
4,589 ±2,059
01:47 (00:57)
144
AirMech Command
Mar 8, 2017
$19.99
35% (74%)
7,970 ±2,713
5,313 ±2,215
01:57 (01:02)
145
Castle Torgeath: Descent into Darkness
Dec 15, 2016
$7.99
N/A (N/A)
2,174 ±1,417
1,208 ±1,056
07:28 (06:06)
146
Death by Game Show
Jan 22, 2016
$9.99
N/A (N/A)
28,258 ±5,109
12,559 ±3,406
02:10 (02:05)
147
Bionic Commando
Jul 28, 2009
$9.99
33% (73%/69%)
253,353 ±15,296
77,769 ±8,476
03:06 (01:03)
148
Fortify
Apr 8, 2016
$4.99
33% (73%)
8,453 ±2,794
5,555 ±2,265
08:59 (02:00)
149
RollerForce
Sep 14, 2016
$4.99
N/A (N/A)
2,174 ±1,417
1,691 ±1,249
00:36 (00:17)
150
Tank Battle: 1944
Mar 1, 2016
$9.99
N/A (N/A)
5,796 ±2,314
2,898 ±1,636
24:34 (34:12)
151
The Next World
Mar 7, 2016
$12.99
31% (72%)
5,313 ±2,215
4,106 ±1,947
02:19 (01:48)
152
NOBUNAGAS AMBITION: Kakushin with Power Up Kit / with
Jun 25, 2015
$54.99
N/A (N/A)
6,763 ±2,499
6,763 ±2,499
90:16 (52:34)
153
Zombie City Defense 2
Aug 19, 2016
$9.99
30% (71%)
12,076 ±3,340
10,627 ±3,133
04:15 (02:35)
154
Brigade E5: New Jagged Union
Apr 30, 2014
$3.99
N/A (N/A/41%)
19,805 ±4,277
3,140 ±1,703
12:18 (32:34)
155
Duck Dynasty
Oct 14, 2014
$19.99
28% (70%)
6,521 ±2,454
2,415 ±1,493
01:34 (01:48)
156
Tank Brawl
Apr 20, 2016
$4.99
N/A (N/A)
5,796 ±2,314
2,174 ±1,417
10:19 (03:26)
157
Death Dojo
Nov 8, 2016
Free
28% (70%)
27,050 ±4,999
15,699 ±3,808
00:20 (00:07)
158
Broadsword : Age of Chivalry
May 15, 2015
$19.99
N/A (N/A)
215,918 ±14,121
15,216 ±3,749
01:50 (00:07)
159
Space Food Truck
Mar 25, 2016
$9.99
28% (70%)
10,385 ±3,097
9,902 ±3,024
09:03 (07:36)
160
Spirit of War
Mar 12, 2015
$9.99
N/A (N/A)
19,805 ±4,277
11,834 ±3,306
03:10 (03:03)
161
Toxic Bunny HD
Jul 18, 2014
$5.99
N/A (N/A)
12,317 ±3,373
6,038 ±2,361
02:03 (01:47)
162
Little King's Story
Aug 5, 2016
$19.99
28% (70%/62%)
5,072 ±2,164
4,106 ±1,947
03:55 (04:51)
163
Global Outbreak: Doomsday Edition
Aug 11, 2014
$8.99
28% (70%)
5,313 ±2,215
3,623 ±1,829
13:37 (12:43)
164
Heroes of Normandie
Oct 1, 2015
$29.99
28% (70%/65%)
10,868 ±3,168
9,661 ±2,987
10:31 (03:49)
165
V ARRR
Jun 10, 2016
$9.99
28% (70%)
5,796 ±2,314
3,623 ±1,829
01:35 (01:45)
166
Battle Fantasia -Revised Edition-
Jul 7, 2015
$14.99
28% (70%)
18,597 ±4,145
13,284 ±3,503
01:39 (01:09)
167
Crewsaders
Nov 17, 2016
$2.99
N/A (N/A)
7,729 ±2,672
2,415 ±1,493
00:20 (00:29)
168
1775: Rebellion
Sep 29, 2016
$24.99
N/A (N/A)
3,140 ±1,703
2,898 ±1,636
04:46 (05:06)
169
Ravenmark: Scourge of Estellion
Sep 10, 2015
$14.99
N/A (N/A/75%)
18,838 ±4,172
10,385 ±3,097
04:14 (02:40)
170
Warhammer 40,000: Armageddon - Da Orks
Aug 18, 2016
$19.99
N/A (N/A)
3,623 ±1,829
2,174 ±1,417
05:30 (08:06)
171
Scourge of War: Waterloo
Nov 19, 2015
$49.99
24% (67%)
4,589 ±2,059
4,589 ±2,059
11:43 (07:23)
172
Pure Chess Grandmaster Edition
Sep 9, 2016
$15.99
24% (67%)
4,347 ±2,004
3,623 ±1,829
03:05 (02:30)
173
Madness Cubed
May 12, 2016
$2.99
24% (67%)
47,579 ±6,630
43,956 ±6,372
04:02 (03:30)
174
Pirates of the Caribbean: At World's End
Oct 6, 2014
$19.99
N/A (N/A)
10,144 ±3,061
4,589 ±2,059
04:26 (01:33)
175
Road Works
Aug 11, 2015
$7.99
N/A (N/A)
8,453 ±2,794
1,691 ±1,249
01:42 (01:59)
176
The Body Changer
Oct 15, 2015
$19.99
N/A (N/A)
9,419 ±2,950
5,796 ±2,314
03:33 (03:23)
177
Unaided: 1939
Sep 29, 2016
$9.99
N/A (N/A)
1,108 ±1,252
369 ±722
00:32 (00:16)
178
ROM: Extraction
Dec 7, 2016
$19.99
23% (66%)
6,763 ±2,499
3,864 ±1,889
12:12 (00:56)
179
Back in 1995
Apr 28, 2016
$9.99
23% (66%/52%)
1,208 ±1,056
242 ±472
00:16 (00:05)
180
Element TD
Jan 20, 2017
$0.99
N/A (N/A)
1,932 ±1,336
1,208 ±1,056
01:24 (01:14)
181
DEFCON VR
Feb 15, 2017
Free
N/A (N/A/84%)
5,313 ±2,215
2,174 ±1,417
00:26 (00:09)
182
King Lucas
Dec 1, 2016
$4.99
23% (66%)
48,304 ±6,680
41,541 ±6,195
04:36 (04:31)
183
Fair Strike
Apr 23, 2015
$3.99
N/A (N/A/56%)
5,313 ±2,215
2,657 ±1,566
03:38 (05:31)
184
Scary Girl
Apr 9, 2012
$0.97
N/A (N/A)
16,665 ±3,923
8,936 ±2,873
01:20 (00:48)
185
John Wick Chronicles
Feb 9, 2017
$19.99
22% (65%/57%)
10,868 ±3,168
8,212 ±2,754
18:36 (03:35)
186
Cuban Missile Crisis: Ice Crusade
Mar 25, 2015
$4.99
N/A (N/A)
27,292 ±5,021
3,381 ±1,767
04:13 (06:38)
187
Steam Squad
Jul 28, 2016
$17.99
N/A (N/A)
4,830 ±2,112
3,864 ±1,889
01:15 (01:22)
188
Locked Fears
Nov 4, 2016
$2.99
N/A (N/A)
2,174 ±1,417
1,449 ±1,157
02:14 (02:01)
189
Link
Apr 22, 2016
$4.99
N/A (N/A)
7,729 ±2,672
5,072 ±2,164
03:02 (03:34)
190
Civil War: 1863
Jun 21, 2016
$9.99
N/A (N/A)
5,555 ±2,265
2,657 ±1,566
05:14 (08:20)
191
El Matador
Apr 3, 2014
$3.99
19% (63%/54%)
31,397 ±5,385
9,902 ±3,024
01:33 (00:49)
192
Disney Alice in Wonderland
Oct 6, 2014
$19.99
19% (63%/63%)
10,627 ±3,133
6,521 ±2,454
05:50 (03:27)
193
Eclipse: New Dawn for the Galaxy
Sep 16, 2016
$14.99
19% (63%)
5,796 ±2,314
5,555 ±2,265
21:58 (13:18)
194
Resilience: Wave Survival
Dec 23, 2015
$5.99
19% (63%)
6,279 ±2,408
4,830 ±2,112
02:12 (03:29)
195
Siegecraft Commander
Jan 16, 2017
$19.99
N/A (N/A/56%)
2,174 ±1,417
966 ±944
00:57 (01:08)
196
Graveyard Shift
Oct 20, 2016
$2.99
N/A (N/A)
10,385 ±3,097
483 ±668
05:52 (02:59)
197
SunAge: Battle for Elysium
Dec 15, 2014
$14.99
18% (62%)
6,038 ±2,361
4,830 ±2,112
04:00 (03:13)
198
Hyperspace Pinball
Sep 30, 2015
$2.99
N/A (N/A)
12,076 ±3,340
8,936 ±2,873
05:27 (03:38)
199
Big Buck Hunter Arcade
Oct 25, 2016
$9.99
N/A (N/A)
5,796 ±2,314
1,691 ±1,249
01:16 (01:17)
200
Kaiju Panic
Oct 9, 2015
$9.99
N/A (N/A)
7,729 ±2,672
4,106 ±1,947
08:40 (00:53)
201
Life in Bunker
Feb 25, 2016
$15.99
17% (61%)
14,974 ±3,719
14,008 ±3,597
06:46 (05:03)
202
Mosaico
Nov 26, 2013
$9.99
N/A (N/A)
1,691 ±1,249
1,691 ±1,249
245:30 (420:41)
203
Yar's Revenge
Apr 28, 2011
$9.99
N/A (N/A/56%)
5,072 ±2,164
3,381 ±1,767
01:44 (02:08)
204
Defend Your Crypt
Jul 21, 2016
$2.99
N/A (N/A)
8,453 ±2,794
6,521 ±2,454
11:02 (03:52)
205
TAIKER
Nov 30, 2016
$4.99
N/A (N/A)
1,691 ±1,249
966 ±944
01:11 (01:24)
206
MacGuffin
Feb 18, 2016
$2.99
N/A (N/A)
7,004 ±2,543
1,208 ±1,056
01:13 (01:08)
207
Highland Warriors
Mar 4, 2016
$7.99
N/A (N/A/58%)
10,627 ±3,133
1,691 ±1,249
04:41 (01:33)
208
Police Tactics: Imperio
Sep 7, 2016
$19.99
16% (60%)
16,665 ±3,923
16,182 ±3,866
08:06 (03:54)
209
Rabbit Island
Jul 13, 2016
$1.99
N/A (N/A)
8,212 ±2,754
5,796 ±2,314
03:49 (04:14)
210
Time of Fury
Jul 18, 2014
$19.99
N/A (N/A)
7,004 ±2,543
3,623 ±1,829
03:14 (04:29)
211
Crystal Rift
Mar 30, 2016
$9.99
14% (58%)
7,246 ±2,587
3,140 ±1,703
01:36 (00:56)
212
Prophour23
Oct 22, 2014
$9.99
N/A (N/A)
16,906 ±3,952
8,453 ±2,794
02:34 (02:20)
213
NOBUNAGA'S AMBITION: Tendou with Power Up Kit / with
Jun 25, 2015
$54.99
N/A (N/A)
3,623 ±1,829
3,140 ±1,703
98:14 (134:50)
214
Sir! I'd Like To Report A Bug!
Oct 19, 2015
$3.99
N/A (N/A)
4,347 ±2,004
2,415 ±1,493
06:05 (07:51)
215
VR Journey
Dec 15, 2016
$2.99
N/A (N/A)
41,783 ±6,213
33,571 ±5,569
04:19 (04:34)
216
reconquest
Dec 16, 2016
$11.99
13% (57%)
6,521 ±2,454
5,796 ±2,314
02:45 (02:19)
217
Dungeon Manager ZV
Oct 16, 2015
$9.99
13% (57%)
3,140 ±1,703
2,657 ±1,566
04:58 (05:41)
218
Cults and Daggers
Feb 12, 2015
$29.99
N/A (N/A)
2,216 ±1,770
2,216 ±1,770
02:46 (03:37)
219
Rocko's Quest
Apr 24, 2014
$4.99
N/A (N/A/41%)
6,521 ±2,454
2,174 ±1,417
02:19 (03:26)
220
Frontline : Road to Moscow
Aug 8, 2014
$9.99
N/A (N/A)
11,351 ±3,238
2,174 ±1,417
04:57 (07:22)
221
Scapeland
Mar 31, 2016
$3.99
N/A (N/A)
11,110 ±3,203
7,970 ±2,713
05:03 (04:33)
222
HitBox
Jan 30, 2017
Free
N/A (N/A)
14,250 ±3,628
10,385 ±3,097
00:50 (00:31)
223
Princess Kaguya: Legend of the Moon Warrior
Aug 4, 2015
$10.99
N/A (N/A)
14,491 ±3,659
9,661 ±2,987
03:11 (03:23)
224
Disposable Heroes
Mar 22, 2016
$4.99
N/A (N/A)
12,317 ±3,373
6,279 ±2,408
03:34 (03:09)
225
MDK2 HD
Jul 30, 2012
$14.99
10% (52%/73%)
8,936 ±2,873
5,072 ±2,164
02:50 (00:52)
226
Crusaders: Thy Kingdom Come
Oct 8, 2009
$9.99
N/A (N/A)
22,461 ±4,555
11,110 ±3,203
09:30 (01:01)
227
Desert Law
Mar 25, 2015
$2.99
N/A (N/A)
24,876 ±4,794
4,106 ±1,947
00:37 (00:16)
228
Police Quest: SWAT
Dec 15, 2016
$5.99
N/A (N/A)
18,355 ±4,118
1,691 ±1,249
01:23 (01:23)
229
B.A.D Battle Armor Division
Aug 18, 2015
$5.99
N/A (N/A)
1,691 ±1,249
966 ±944
07:14 (04:46)
230
Red Game Without A Great Name
Dec 9, 2015
$2.99
N/A (N/A/55%)
25,601 ±4,863
18,838 ±4,172
04:35 (04:44)
231
Cavernus
Jul 5, 2016
$1.99
N/A (N/A)
8,212 ±2,754
725 ±818
01:16 (01:16)
232
Megamagic: Wizards of the Neon Age
Apr 20, 2016
$9.99
N/A (N/A/67%)
14,008 ±3,597
10,385 ±3,097
06:11 (05:18)
233
And So It Was
Feb 29, 2016
$1.99
N/A (N/A)
2,898 ±1,636
725 ±818
00:06 (00:05)
234
Disney's Tangled
Oct 6, 2014
$19.99
N/A (N/A)
7,004 ±2,543
2,415 ±1,493
15:28 (16:14)
235
Planar Conquest
May 30, 2016
$19.99
8% (49%/53%)
32,122 ±5,447
14,974 ±3,719
97:52 (02:49)
236
Super Dungeon Bros
Nov 1, 2016
$19.99
N/A (N/A)
4,589 ±2,059
2,898 ±1,636
02:41 (02:50)
237
Plancon: Space Conflict
Aug 8, 2016
$6.99
N/A (N/A)
19,080 ±4,198
9,661 ±2,987
04:13 (03:47)
238
#KILLALLZOMBIES
Aug 10, 2016
$11.99
N/A (N/A)
28,741 ±5,153
25,118 ±4,817
06:21 (06:32)
239
Infinium Strike
Jul 14, 2016
$9.99
N/A (N/A)
3,140 ±1,703
2,174 ±1,417
01:49 (02:00)
240
World War 2: Time of Wrath
Jun 6, 2014
$4.99
N/A (N/A)
28,982 ±5,174
7,487 ±2,630
04:40 (01:00)
241
Clockwork Empires
Oct 26, 2016
$29.99
7% (46%/58%)
23,427 ±4,652
23,186 ±4,628
23:02 (06:12)
242
Lost Sea
Jul 5, 2016
$14.99
N/A (N/A)
4,830 ±2,112
2,898 ±1,636
03:04 (02:43)
243
The Fleets of Sol
Apr 1, 2016
$8.99
N/A (N/A)
7,246 ±2,587
1,691 ±1,249
01:18 (01:32)
244
RYAN BLACK
Jan 14, 2017
$2.99
N/A (N/A)
26,326 ±4,931
24,393 ±4,747
04:10 (04:31)
245
Wars of Napoleon
May 6, 2016
$39.99
N/A (N/A)
1,478 ±1,445
1,478 ±1,445
10:35 (16:42)
246
Mars 2030
Mar 11, 2016
$4.99
N/A (N/A)
3,140 ±1,703
1,208 ±1,056
02:58 (03:49)
247
Damage Inc. Pacific Squadron WWII
Aug 28, 2012
$39.99
N/A (N/A)
3,381 ±1,767
3,140 ±1,703
15:40 (19:21)
248
World War II GI
Nov 13, 2015
$6.99
N/A (N/A)
7,970 ±2,713
1,691 ±1,249
01:44 (01:31)
249
Villagers
Mar 25, 2016
$19.99
4% (40%)
15,216 ±3,749
14,250 ±3,628
14:43 (06:41)
250
We Are Legion
Aug 7, 2015
$9.99
4% (40%)
12,076 ±3,340
3,140 ±1,703
03:01 (01:06)
251
Cubesis
Aug 22, 2014
$4.99
N/A (N/A)
15,216 ±3,749
3,864 ±1,889
00:42 (00:38)
252
Red Goddess: Inner World
Aug 31, 2015
$9.99
N/A (N/A/53%)
2,415 ±1,493
483 ±668
01:43 (01:08)
253
Zombie Apocalypse: Escape The Undead City
Jun 17, 2016
$0.99
N/A (N/A)
7,970 ±2,713
3,864 ±1,889
02:51 (02:04)
254
Cavern Escape
Feb 20, 2017
$0.99
4% (38%)
284,267 ±16,202
249,247 ±15,171
03:50 (03:30)
255
Wave of Darkness
Nov 5, 2015
$29.99
N/A (N/A)
16,423 ±3,895
8,212 ±2,754
04:43 (04:34)
256
CDF Ghostship
Jun 26, 2015
$4.99
3% (35%)
3,864 ±1,889
2,174 ±1,417
00:48 (00:41)
257
Sim Junta
Aug 18, 2015
$1.99
3% (35%)
6,279 ±2,408
3,381 ±1,767
00:46 (00:15)
258
Grizzly Valley
Apr 23, 2016
$1.24
2% (33%)
7,970 ±2,713
5,555 ±2,265
03:01 (04:29)
259
Zombies on a Plane
Mar 25, 2016
$4.99
N/A (N/A)
10,144 ±3,061
6,521 ±2,454
03:01 (03:19)
260
Feudalism
Jun 14, 2016
$14.99
N/A (N/A)
6,279 ±2,408
4,106 ±1,947
03:21 (00:57)
261
Xenophage: Alien Bloodsport
May 5, 2014
N/A
N/A (N/A)
51,443 ±6,894
2,174 ±1,417
00:28 (01:00)
262
NightZ
Feb 14, 2017
$0.99
2% (30%)
12,800 ±3,439
10,385 ±3,097
03:44 (04:32)
263
US and THEM
Mar 18, 2014
$2.99
2% (30%)
24,635 ±4,770
6,763 ±2,499
02:25 (00:34)
264
The Slingshot VR
Jul 6, 2016
$2.99
N/A (N/A)
725 ±818
242 ±472
00:19 (00:06)
265
Alone in the Dark: Illumination
Jun 11, 2015
$19.99
1% (24%)
8,936 ±2,873
5,796 ±2,314
04:05 (02:30)
266
APOX
Jan 20, 2011
$14.99
1% (24%/48%)
44,922 ±6,442
30,190 ±5,281
04:17 (00:55)
267
Uprising44: The Silent Shadows
Apr 18, 2014
$1.99
N/A (N/A)
3,140 ±1,703
1,449 ±1,157
00:53 (00:45)
268
Monster Challenge Circus
May 15, 2014
$4.99
N/A (N/A)
5,072 ±2,164
242 ±472
00:06 (00:02)
269
Iron Soul
Feb 26, 2014
$4.99
N/A (N/A)
11,834 ±3,306
5,313 ±2,215
03:37 (02:03)
270
Barbarian Brawl
Feb 12, 2015
$4.99
N/A (N/A)
1,478 ±1,445
369 ±722
00:03 (00:01)
271
Russian Front
Jul 23, 2015
$14.99
N/A (N/A)
3,623 ±1,829
725 ±818
07:08 (07:07)
272
Jurassic Island: The Dinosaur Zoo
Nov 23, 2015
$3.99
N/A (N/A)
2,657 ±1,566
1,691 ±1,249
00:39 (00:52)
273
Fray: Reloaded Edition
Jun 19, 2012
N/A
N/A (N/A/27%)
6,521 ±2,454
4,347 ±2,004
00:58 (00:58)
274
Kabitis
Jun 2, 2016
$1.99
N/A (N/A)
265,429 ±15,656
235,481 ±14,747
03:48 (03:31)
275
Doomed Kingdoms
Dec 12, 2016
$3.99
N/A (N/A)
198,770 ±13,549
187,660 ±13,165
03:47 (03:31)