Anomalie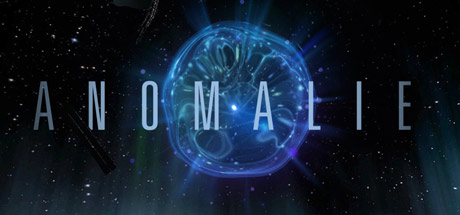 Store | Hub | SteamDB
Developer: Krush Technologies Publisher: Krush Technologies
Genre: Adventure, Simulation
Languages: English
Tags: Simulation (21), Adventure (21), VR (5)
Category: Single-player, Full controller support
Release date: Jun 3, 2016
Price: $4.99
Followers: 142
YouTube stats: 29 views and 4 comments for videos uploaded last week, 0 new videos uploaded yesterday.

Steam Spy is still in beta, so expect major bugs.
Peak daily concurrent players:
CCU data courtesy of SteamDB. Used with permission.
Hourly concurrent players:
YouTube:
The views data is based on top 50 videos uploaded last week. Actual number of views might be more than the number shown.

The displayed number of videos uploaded yesterday is limited to 50, so if there were more videos uploaded, the number will still show 50.

If the game has commonly used word as its name (like "FEAR" or "Volume") its number of Youtube views might be wrong.
Games similar to this one:
#
Game
Release date

Price

Score rank
(Userscore / Metascore)

Owners

Players

Playtime (Median)

1
Adrenaline Adventure
Nov 17, 2016
$4.99
N/A (N/A)
5,154 ±2,200
3,927 ±1,920
02:20 (02:32)
2
Paws and Claws: Pet Vet
Jul 17, 2009
$6.99
N/A (N/A)
4,172 ±1,979
736 ±831
03:17 (03:17)
3
Across Flash
Aug 31, 2016
$2.99
N/A (N/A)
4,663 ±2,092
491 ±678
00:16 (00:10)
4
MindTex 2
Feb 22, 2016
$19.99
N/A (N/A)
7,118 ±2,585
2,454 ±1,518
20:40 (00:53)
5
Learn Japanese To Survive! Hiragana Battle
Feb 16, 2016
$6.99
89% (94%)
169,600 ±12,617
106,276 ±9,988
03:18 (00:46)
6
The Fastest Fist
Nov 9, 2016
$9.99
N/A (N/A)
1,718 ±1,270
1,718 ±1,270
00:45 (00:57)
7
Super Slam Dunk Touchdown
Dec 16, 2015
$15
N/A (N/A)
4,909 ±2,146
2,209 ±1,440
01:10 (01:41)
8
Out There Somewhere
Mar 14, 2016
$1.99
85% (93%)
729,206 ±26,148
477,138 ±21,157
02:32 (01:49)
9
18 Wheels of Steel: Across America
Aug 26, 2016
$9.99
N/A (N/A)
6,136 ±2,400
2,454 ±1,518
04:11 (00:54)
10
Front Office Football Eight
Nov 23, 2016
$29.99
46% (80%)
3,191 ±1,730
3,191 ±1,730
146:29 (95:41)
11
Rugby League Live 3
Sep 29, 2015
$49.99
40% (77%)
3,191 ±1,730
2,700 ±1,592
18:31 (12:21)
12
Hover Havoc
Jul 28, 2016
$3.99
N/A (N/A)
2,209 ±1,440
1,473 ±1,175
02:41 (03:15)
13
Arcade Saga
Dec 8, 2016
$19.99
N/A (N/A)
2,454 ±1,518
1,227 ±1,073
01:16 (01:17)
14
Foosball: World Tour
Dec 11, 2015
$8.99
34% (74%)
11,781 ±3,326
6,136 ±2,400
01:52 (01:42)
15
Leadwerks Game Engine
Jan 6, 2014
$99.99
31% (72%)
18,654 ±4,185
12,272 ±3,394
14:56 (02:23)
16
Football Manager Touch 2016
$29.99
N/A (N/A)
5,645 ±2,302
5,154 ±2,200
413:04 (103:41)
17
Boxing Saga
Oct 20, 2016
$4.99
N/A (N/A)
1,458 ±2,019
729 ±1,428
00:06 (00:06)
18
Cricket Captain 2016
Jul 4, 2016
$12.99
N/A (N/A)
7,363 ±2,629
7,118 ±2,585
83:08 (31:55)
19
Natural Soccer
Feb 2, 2015
$9.99
N/A (N/A)
2,209 ±1,440
1,718 ±1,270
02:48 (04:56)
20
inVR
Dec 23, 2016
Free
N/A (N/A)
9,081 ±2,920
4,172 ±1,979
00:12 (00:15)
21
3D ParticleGen Visual FX
Apr 3, 2015
$1.49
N/A (N/A)
4,172 ±1,979
2,209 ±1,440
00:57 (01:21)
22
liquivid Video Improve
Apr 20, 2015
$24.99
N/A (N/A)
4,909 ±2,146
1,473 ±1,175
04:24 (08:31)
23
Flag N Frag
Apr 29, 2016
$1.99
N/A (N/A)
1,964 ±1,357
1,473 ±1,175
09:52 (14:37)
24
Bowslinger
Apr 5, 2016
$4.99
N/A (N/A)
1,473 ±1,175
1,473 ±1,175
00:23 (00:11)
25
VR Karts SteamVR
May 20, 2016
$14.99
N/A (N/A)
1,964 ±1,357
1,473 ±1,175
00:57 (01:32)
26
Martial Arts: Capoeira
Jun 12, 2014
$4.99
N/A (N/A)
4,172 ±1,979
982 ±960
01:04 (00:48)
27
Handball 16
Nov 27, 2015
$39.99
N/A (N/A)
4,909 ±2,146
4,663 ±2,092
06:58 (01:10)
28
ATV GP
Jul 10, 2015
$1.99
N/A (N/A)
6,136 ±2,400
491 ±678
00:02 (00:01)
29
Rugby World Cup 2015
Sep 4, 2015
$29.99
N/A (N/A)
1,964 ±1,357
1,473 ±1,175
16:56 (16:30)
30
Vancouver 2010 - The Official Video Game of the Olympic Winter Games
Feb 18, 2010
N/A
N/A (N/A/57%)
9,081 ±2,920
2,700 ±1,592
04:28 (07:09)