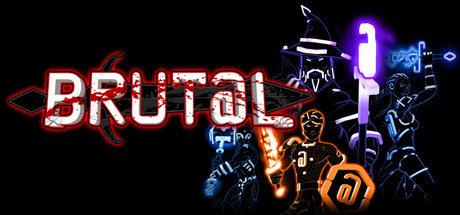 Store | Hub | SteamDB | Site
Developer: Stormcloud Games Publisher: Rising Star Games
Genre: Violent, Gore, Action, Adventure
Languages: English, French, Italian, German, Spanish, Japanese, Polish, Portuguese, Portuguese-Brazil, Russian
Tags: Action (26), Adventure (25), Gore (24), Violent (23), Rogue-like (18), Indie (16), Dungeon Crawler (15), Co-op (15)
Category: Single-player, Multi-player, Local Co-op, Shared/Split Screen, Steam Achievements, Full controller support, Steam Trading Cards, Steam Workshop, Steam Cloud, Steam Leaderboards, Includes level editor
Release date: Feb 9, 2017
Price: $14.99
Old userscore: 79% Metascore: 66%
Owners: 3,536 ± 1,585
Players in the last 2 weeks: 861 ± 972 (24.36%)
Players total: 3,350 ± 1,543 (94.74%)
Followers: 1,856
Peak concurrent players yesterday: 2
Playtime in the last 2 weeks: 00:45 (average) 01:28 (median)
Playtime total: 02:12 (average) 01:17 (median)

Steam Spy is still in beta, so expect major bugs.
Peak daily concurrent players:
CCU data courtesy of SteamDB. Used with permission.
Hourly concurrent players:
YouTube:
The views data is based on top 50 videos uploaded last week. Actual number of views might be more than the number shown.

The displayed number of videos uploaded yesterday is limited to 50, so if there were more videos uploaded, the number will still show 50.

If the game has commonly used word as its name (like "FEAR" or "Volume") its number of Youtube views might be wrong.
Games similar to this one:
#
Game
Release date

Price

Score rank
(Userscore / Metascore)

Owners

Players

Playtime (Median)

1
Garden Rescue
Feb 2, 2015
$3.99
N/A (N/A)
97,705 ±8,334
84,305 ±7,741
03:43 (03:30)
2
Hostile Waters: Antaeus Rising
Jan 30, 2014
$9.99
100% (100%/80%)
283,810 ±14,201
127,854 ±9,533
03:20 (03:12)
3
illumine
Sep 29, 2016
$5.99
N/A (N/A)
5,769 ±2,025
4,094 ±1,706
02:59 (03:31)
4
Farabel
Oct 14, 2016
$9.99
N/A (N/A)
5,955 ±2,057
3,536 ±1,585
03:12 (03:14)
5
Molemen Must Die!
Mar 21, 2017
$2.99
N/A (N/A)
3,536 ±1,585
1,861 ±1,150
02:26 (03:48)
6
Decisive Campaigns: Barbarossa
Apr 29, 2016
$49.99
N/A (N/A)
4,839 ±1,854
3,908 ±1,667
11:51 (08:33)
7
Cubixx HD
Jan 28, 2016
$8.99
N/A (N/A)
1,675 ±1,091
744 ±727
00:59 (01:03)
8
Voodoo Vince: Remastered
Apr 17, 2017
$14.99
99% (98%/63%)
3,536 ±1,585
3,350 ±1,543
04:33 (04:18)
9
Frost
Jul 5, 2016
$6.99
N/A (N/A)
1,117 ±891
1,117 ±891
06:09 (10:36)
10
JUJU
Dec 10, 2014
$19.99
N/A (N/A/65%)
3,536 ±1,585
2,605 ±1,361
18:29 (12:15)
11
Wonder Boy: The Dragon's Trap
Jun 8, 2017
$19.99
95% (96%)
8,189 ±2,413
7,630 ±2,329
04:56 (01:59)
12
Lost Socks: Naughty Brothers
Oct 17, 2016
$0.99
N/A (N/A)
1,675 ±1,091
1,303 ±962
03:55 (03:41)
13
Swordlord
Jan 23, 2017
$0.99
N/A (N/A)
1,489 ±1,028
744 ±727
00:33 (00:42)
14
Tokyo Babel
Mar 31, 2016
$34.99
N/A (N/A)
1,861 ±1,150
1,117 ±891
16:27 (16:13)
15
Human Resource Machine
Oct 15, 2015
$9.99
89% (94%/78%)
277,296 ±14,037
146,092 ±10,190
04:16 (02:09)
16
Shovel Knight: Specter of Torment
Apr 5, 2017
$9.99
N/A (N/A)
3,164 ±1,499
1,861 ±1,150
09:12 (13:40)
17
Super Cyborg
Jul 8, 2015
$4.99
89% (94%)
42,618 ±5,504
25,496 ±4,257
03:02 (03:05)
18
Imperium Galactica
Jan 19, 2017
$4.99
N/A (N/A)
2,792 ±1,408
1,303 ±962
23:44 (49:14)
19
Audio Arena
Jul 25, 2016
$6.99
N/A (N/A)
4,653 ±1,818
2,233 ±1,260
03:02 (02:42)
20
Conga Master
Sep 14, 2016
$9.99
N/A (N/A)
1,675 ±1,091
1,675 ±1,091
03:04 (03:38)
21
Kohan: Ahriman's Gift
Aug 24, 2011
$9.99
N/A (N/A/79%)
14,144 ±3,171
4,280 ±1,744
05:21 (01:35)
22
Disney G-Force
Oct 6, 2014
$19.99
N/A (N/A/61%)
8,561 ±2,467
3,164 ±1,499
10:16 (04:49)
23
Suicide Guy
Jul 14, 2017
$4.99
N/A (N/A)
2,605 ±1,361
2,419 ±1,311
01:50 (02:14)
24
LUMBERMANCER
Jun 28, 2016
$2.99
N/A (N/A)
2,297 ±1,588
2,010 ±1,486
01:05 (00:58)
25
Z.A.R.
May 1, 2015
$5.99
N/A (N/A)
17,866 ±3,564
1,675 ±1,091
00:33 (00:45)
26
Kittypocalypse
Aug 15, 2016
$14.99
81% (92%)
5,397 ±1,959
4,653 ±1,818
02:52 (01:51)
27
Twisted Arrow
Mar 28, 2017
$19.99
81% (92%)
3,536 ±1,585
2,233 ±1,260
02:06 (02:09)
28
Eufloria HD
Oct 14, 2014
$14.99
81% (92%)
289,393 ±14,340
39,268 ±5,284
05:28 (01:19)
29
Dragon Bros
May 31, 2017
$8.99
N/A (N/A)
1,303 ±962
744 ±727
01:05 (00:50)
30
Aaero
Apr 11, 2017
$14.99
81% (92%)
3,350 ±1,543
2,978 ±1,455
02:43 (02:41)
31
Super Kaiju
Dec 6, 2016
$19.99
N/A (N/A)
1,861 ±1,150
1,861 ±1,150
01:26 (01:46)
32
Spark the Electric Jester
Apr 10, 2017
$14.99
77% (91%)
2,047 ±1,206
1,303 ±962
09:47 (14:23)
33
Witch and Hero()
Apr 21, 2016
$4.99
N/A (N/A)
2,419 ±1,311
1,675 ±1,091
02:53 (03:06)
34
Overdriven Reloaded
Oct 7, 2016
$5.99
N/A (N/A)
1,303 ±962
186 ±363
03:20 (01:06)
35
Wish Project
Mar 22, 2016
$1.99
N/A (N/A)
931 ±813
744 ±727
02:11 (02:16)
36
Superstatic
Sep 15, 2015
$4.99
N/A (N/A)
19,913 ±3,762
15,633 ±3,334
04:23 (04:15)
37
Ace of Seafood
Apr 8, 2016
$11.99
74% (90%)
7,444 ±2,300
5,025 ±1,890
03:00 (03:21)
38
Mages of Mystralia
May 18, 2017
$24.99
74% (90%/75%)
10,980 ±2,794
9,864 ±2,648
06:25 (05:26)
39
Bleeding Blocks
Sep 15, 2015
$1.99
N/A (N/A)
3,908 ±1,667
372 ±514
01:00 (00:39)
40
TITAN SLAYER
Apr 27, 2017
$12.99
N/A (N/A)
3,350 ±1,543
2,978 ±1,455
02:34 (01:56)
41
OZMAFIA!!
Apr 29, 2016
$34.99
70% (89%)
7,444 ±2,300
6,514 ±2,152
20:31 (17:25)
42
2 Ninjas 1 Cup
Feb 3, 2017
$0.99
67% (88%)
7,258 ±2,271
5,025 ±1,890
02:53 (03:01)
43
Alien Robot Monsters
Sep 9, 2015
$5.99
67% (88%)
2,047 ±1,206
1,489 ±1,028
10:12 (15:12)
44
Children of a Dead Earth
Sep 23, 2016
$24.99
67% (88%)
5,397 ±1,959
5,211 ±1,924
10:19 (05:32)
45
Disney's Chicken Little
Feb 24, 2015
$9.99
67% (88%)
5,583 ±1,992
2,978 ±1,455
04:32 (05:37)
46
Battle Academy
Apr 16, 2014
$14.99
64% (87%)
31,452 ±4,729
12,655 ±2,999
28:04 (03:58)
47
Nongnz
May 19, 2017
$6.99
64% (87%)
2,605 ±1,361
2,047 ±1,206
04:31 (02:40)
48
Rescue Team 3
Sep 23, 2015
$4.99
N/A (N/A)
3,536 ±1,585
1,675 ±1,091
03:40 (03:45)
49
NeonXSZ
Feb 22, 2016
$14.99
61% (86%)
5,583 ±1,992
4,839 ±1,854
07:20 (02:38)
50
Heroes of Arca
Feb 16, 2017
$5.99
N/A (N/A)
1,861 ±1,150
1,489 ±1,028
04:30 (05:55)
51
N2O: Nitrous Oxide
Jun 29, 2015
$4.99
N/A (N/A)
1,861 ±1,150
1,303 ±962
02:49 (02:15)
52
Super Chibi Knight
Jun 24, 2015
$4.99
61% (86%)
13,213 ±3,065
10,422 ±2,722
09:34 (03:59)
53
The Path of Greatest Resistance
Feb 17, 2017
$3.99
N/A (N/A)
2,605 ±1,361
1,489 ±1,028
00:25 (00:21)
54
Secret Santa
Dec 1, 2016
$2.99
N/A (N/A)
7,072 ±2,242
744 ±727
01:15 (01:09)
55
Has-Been Heroes
Mar 27, 2017
$19.99
59% (85%/63%)
8,003 ±2,385
7,258 ±2,271
16:26 (11:23)
56
DisneyPixar Brave: The Video Game
Oct 6, 2014
$19.99
N/A (N/A)
6,141 ±2,089
2,419 ±1,311
16:15 (28:49)
57
Skylar & Plux: Adventure On Clover Island
May 19, 2017
$14.99
59% (85%)
3,350 ±1,543
2,419 ±1,311
04:17 (06:34)
58
Not Dying Today
Jan 13, 2017
$9.99
N/A (N/A)
1,861 ±1,150
1,489 ±1,028
01:11 (01:35)
59
Dustoff Heli Rescue
Mar 6, 2015
$3.99
59% (85%)
34,429 ±4,947
24,752 ±4,195
02:36 (02:19)
60
Ceville
Feb 27, 2009
$5.99
56% (84%/73%)
34,429 ±4,947
12,841 ±3,021
04:10 (02:48)
61
Isbarah
Feb 25, 2015
$13.99
N/A (N/A)
5,211 ±1,924
3,164 ±1,499
07:34 (03:42)
62
Battlezone
May 11, 2017
$39.99
56% (84%)
3,350 ±1,543
2,792 ±1,408
03:00 (01:40)
63
Deathstate: Abyssal Edition
Oct 19, 2015
$9.99
56% (84%)
16,749 ±3,451
12,655 ±2,999
07:54 (05:05)
64
Murdered: Soul Suspect
Jun 3, 2014
$29.99
56% (84%/59%)
789,829 ±23,676
415,014 ±17,170
05:47 (03:27)
65
Afghanistan '11
Mar 23, 2017
$29.99
53% (83%)
4,280 ±1,744
4,094 ±1,706
15:47 (23:50)
66
Rocket Fist
May 12, 2016
$4.99
N/A (N/A)
2,792 ±1,408
1,303 ±962
01:32 (02:38)
67
Vietnam 65
Mar 5, 2015
$9.99
53% (83%/81%)
16,936 ±3,470
12,841 ±3,021
05:55 (03:10)
68
After the Empire
Mar 31, 2017
$7.99
N/A (N/A)
2,792 ±1,408
2,419 ±1,311
00:55 (00:50)
69
MechoEcho
May 18, 2016
$18.99
N/A (N/A)
744 ±727
372 ±514
00:23 (00:15)
70
Cultures - Northland
Mar 26, 2015
$1.99
51% (82%)
69,417 ±7,025
35,546 ±5,027
04:27 (02:16)
71
TankZone Battle
Sep 21, 2015
$8.99
N/A (N/A)
4,094 ±1,706
2,047 ±1,206
00:54 (00:41)
72
Wicce
May 2, 2016
$4.99
49% (81%)
2,233 ±1,260
1,675 ±1,091
00:51 (01:08)
73
Super Rad Raygun
Nov 15, 2016
$9.99
N/A (N/A/64%)
1,489 ±1,028
931 ±813
08:31 (13:24)
74
Always Sometimes Monsters
May 21, 2014
$9.99
49% (81%/73%)
407,942 ±17,023
191,502 ±11,666
04:59 (02:16)
75
Locoland
May 28, 2015
$4.99
N/A (N/A)
4,280 ±1,744
1,861 ±1,150
02:50 (03:54)
76
Daydreamer: Awakened Edition
Aug 20, 2015
$10.99
N/A (N/A)
1,117 ±891
372 ±514
00:17 (00:11)
77
Curse of the Crescent Isle DX
Aug 21, 2015
$4.99
49% (81%)
10,236 ±2,697
6,328 ±2,121
02:35 (03:02)
78
Planet of Mubu
Apr 1, 2017
$5.99
N/A (N/A)
1,675 ±1,091
558 ±630
01:25 (01:24)
79
Dual Core
May 26, 2016
$9.99
N/A (N/A)
2,233 ±1,260
1,117 ±891
02:23 (03:04)
80
Disney Infinity 3.0: Gold Edition
Dec 9, 2016
$29.99
49% (81%)
12,841 ±3,021
7,072 ±2,242
07:13 (06:17)
81
2017 VR
May 8, 2017
$19.99
49% (81%)
2,233 ±1,260
2,047 ±1,206
02:17 (02:55)
82
Blue Solar: Chaos War
Jul 21, 2016
$3.99
46% (80%)
2,792 ±1,408
2,419 ±1,311
03:49 (03:46)
83
Dyna Bomb
May 13, 2016
$4.99
N/A (N/A)
2,792 ±1,408
1,675 ±1,091
02:16 (03:15)
84
Westboro
Apr 27, 2017
$17.99
46% (80%)
1,489 ±1,028
931 ±813
01:15 (01:43)
85
Radiant Defense
Jul 11, 2014
$4.99
46% (80%)
4,280 ±1,744
4,094 ±1,706
14:12 (06:05)
86
Dungeons & Darkness
Sep 29, 2016
$9.99
N/A (N/A)
1,117 ±891
744 ±727
05:42 (04:46)
87
Ironcast
Mar 26, 2015
$14.99
44% (79%/75%)
30,707 ±4,672
28,288 ±4,484
13:24 (07:35)
88
Cue Club 2: Pool & Snooker
Mar 7, 2016
$18.99
N/A (N/A)
2,419 ±1,311
2,047 ±1,206
02:23 (02:40)
89
Codex of Victory
Mar 16, 2017
$14.99
42% (78%)
4,467 ±1,782
3,722 ±1,626
03:10 (02:27)
90
Boulder Dash - 30th Anniversary
Sep 13, 2016
$14.99
N/A (N/A)
2,419 ±1,311
1,675 ±1,091
05:56 (08:23)
91
Zombeer
Jan 30, 2015
$4.99
40% (77%/32%)
2,605 ±1,361
2,233 ±1,260
03:13 (06:33)
92
Auralux: Constellations
Jun 1, 2016
$9.99
N/A (N/A)
2,792 ±1,408
2,419 ±1,311
18:19 (27:28)
93
EPOCH
Jun 5, 2014
$9.99
N/A (N/A)
2,792 ±1,408
2,047 ±1,206
02:06 (02:29)
94
Adventure Time: Magic Man's Head Games
Apr 5, 2016
$4.99
40% (77%)
3,722 ±1,626
2,792 ±1,408
00:48 (00:49)
95
Containment Initiative
Apr 14, 2017
$9.99
N/A (N/A)
1,117 ±891
1,117 ±891
08:10 (15:38)
96
VRZ: Torment
May 18, 2017
$13.99
40% (77%)
9,864 ±2,648
9,491 ±2,597
01:19 (00:44)
97
Umihara Kawase Shun: Steam Edition
Nov 24, 2015
$11.99
N/A (N/A)
9,864 ±2,648
2,978 ±1,455
01:55 (02:29)
98
BossConstructor
Oct 24, 2016
$14.99
38% (76%)
12,469 ±2,977
10,980 ±2,794
07:15 (03:48)
99
Fatal Fight
Jun 10, 2016
$2.99
N/A (N/A)
2,419 ±1,311
1,675 ±1,091
02:47 (02:33)
100
Zombie Killtime
Aug 4, 2015
$1.99
N/A (N/A)
7,258 ±2,271
3,350 ±1,543
03:47 (04:10)
101
Xenocide
Aug 28, 2015
$2.99
N/A (N/A)
4,839 ±1,854
3,164 ±1,499
02:21 (02:58)
102
Graveyard Shift
Oct 20, 2016
$2.99
N/A (N/A)
9,119 ±2,546
372 ±514
00:30 (00:20)
103
Attack Heroes
Apr 27, 2017
$9.99
37% (75%)
4,280 ±1,744
4,094 ±1,706
03:49 (02:42)
104
Sentry Knight Tactics
Oct 3, 2016
$4.99
37% (75%)
4,280 ±1,744
3,908 ±1,667
15:54 (06:08)
105
Danger Zone
May 29, 2017
$12.99
37% (75%/64%)
2,419 ±1,311
2,419 ±1,311
01:36 (01:14)
106
Hidden Dimensions 3
Oct 12, 2016
Free
N/A (N/A)
15,261 ±3,294
2,047 ±1,206
02:41 (04:19)
107
Moonfall
Apr 12, 2017
$9.99
N/A (N/A)
1,303 ±962
1,117 ±891
00:54 (01:38)
108
For The Glory: A Europa Universalis Game
Nov 11, 2009
$9.99
N/A (N/A)
25,496 ±4,257
9,864 ±2,648
24:34 (00:49)
109
THE LAST BLADE
Aug 31, 2016
$9.99
N/A (N/A)
15,074 ±3,273
2,792 ±1,408
01:53 (01:42)
110
Commander: The Great War
Jul 25, 2014
$29.99
33% (73%)
11,538 ±2,864
10,236 ±2,697
42:46 (16:45)
111
ManaCollect
Apr 17, 2015
$6.99
N/A (N/A)
11,166 ±2,817
7,258 ±2,271
03:43 (03:50)
112
BIOS
Dec 13, 2016
$14.99
31% (72%)
4,839 ±1,854
3,536 ±1,585
02:14 (01:15)
113
Stratego - Single Player
Dec 10, 2016
$6.99
N/A (N/A)
2,233 ±1,260
1,489 ±1,028
01:03 (01:04)
114
Castle Torgeath: Descent into Darkness
Dec 15, 2016
$7.99
N/A (N/A)
2,233 ±1,260
744 ±727
02:14 (02:47)
115
Casey Powell Lacrosse 16
Mar 8, 2016
$49.99
31% (72%)
2,978 ±1,455
2,978 ±1,455
16:30 (02:28)
116
War in a Box: Paper Tanks
Jul 4, 2014
$4.99
31% (72%)
45,782 ±5,705
15,447 ±3,314
03:12 (00:26)
117
The Viceroy
Jul 28, 2015
$19.99
N/A (N/A)
2,047 ±1,206
1,861 ±1,150
06:48 (12:25)
118
NOBUNAGAS AMBITION: Kakushin with Power Up Kit / with
Jun 25, 2015
$54.99
N/A (N/A)
3,350 ±1,543
3,350 ±1,543
77:21 (129:03)
119
Empire of Angels IV
Dec 14, 2016
$14.99
30% (71%)
2,978 ±1,455
2,605 ±1,361
15:01 (11:39)
120
Tank Battle: 1944
Mar 1, 2016
$9.99
N/A (N/A)
2,978 ±1,455
1,675 ±1,091
03:28 (03:34)
121
Deadlight: Director's Cut
Jun 21, 2016
$11.99
28% (70%)
24,008 ±4,131
12,469 ±2,977
02:13 (01:26)
122
Harold
Feb 12, 2015
$9.99
N/A (N/A/70%)
1,489 ±1,028
1,117 ±891
03:59 (02:06)
123
Kill The Plumber
Dec 31, 2015
$4.99
N/A (N/A)
10,236 ±2,697
7,816 ±2,357
03:08 (02:23)
124
Machines At War 3
Jul 23, 2014
$14.99
N/A (N/A)
13,400 ±3,086
2,419 ±1,311
01:06 (00:50)
125
Grim Seventh
Jan 20, 2017
Free
N/A (N/A)
2,978 ±1,455
1,303 ±962
01:30 (01:24)
126
Sol 0: Mars Colonization
Jan 15, 2016
$3.99
28% (70%)
25,869 ±4,288
24,380 ±4,163
07:17 (03:39)
127
1775: Rebellion
Sep 29, 2016
$24.99
N/A (N/A)
1,117 ±891
1,117 ±891
08:21 (13:51)
128
Black Hat Cooperative
Jul 29, 2016
$9.99
N/A (N/A)
2,605 ±1,361
2,047 ±1,206
01:18 (01:38)
129
Firefight
Jul 11, 2016
$9.99
N/A (N/A)
1,861 ±1,150
1,861 ±1,150
04:05 (06:33)
130
Armor Clash II [RTS]
Apr 4, 2017
$14.99
N/A (N/A)
1,675 ±1,091
1,303 ±962
04:07 (04:41)
131
Disney Planes
Oct 6, 2014
$19.99
N/A (N/A)
9,491 ±2,597
5,583 ±1,992
04:05 (03:07)
132
Lop Nor Zombie VR (HTC Vive)
Sep 30, 2016
$2.99
N/A (N/A)
4,839 ±1,854
931 ±813
00:45 (01:10)
133
Back in 1995
Apr 28, 2016
$11.99
24% (67%/52%)
931 ±813
372 ±514
01:09 (00:46)
134
Mosby's Confederacy
Nov 19, 2008
$9.99
N/A (N/A)
10,422 ±2,722
4,467 ±1,782
05:20 (02:06)
135
Knights of Galiveth
May 1, 2017
$3.99
N/A (N/A)
2,047 ±1,206
744 ±727
02:56 (02:45)
136
Exile's End
Aug 31, 2015
$9.99
N/A (N/A)
1,861 ±1,150
1,117 ±891
03:21 (02:56)
137
Warhammer 40,000: Armageddon - Da Orks
Aug 18, 2016
$19.99
N/A (N/A)
3,908 ±1,667
2,047 ±1,206
30:38 (05:24)
138
JET HERO
Feb 16, 2017
$0.99
N/A (N/A)
3,350 ±1,543
2,233 ±1,260
06:10 (07:40)
139
Legends of the Universe: StarCore
Jul 25, 2016
$0.51
N/A (N/A)
2,978 ±1,455
1,489 ±1,028
02:43 (03:02)
140
Quarantine
May 24, 2017
$9.99
22% (65%)
6,700 ±2,182
5,397 ±1,959
01:21 (00:54)
141
SunAge: Battle for Elysium
Dec 15, 2014
$14.99
21% (64%)
6,328 ±2,121
5,583 ±1,992
09:02 (02:34)
142
UnSummoning: the Spectral Horde
Dec 21, 2015
$3.99
N/A (N/A)
2,419 ±1,311
1,489 ±1,028
02:40 (02:30)
143
Revenge of Roger Rouge
Apr 22, 2016
$0.99
N/A (N/A)
4,653 ±1,818
2,792 ±1,408
03:26 (02:54)
144
Demon Peak
Jul 7, 2017
$4.99
18% (62%)
1,675 ±1,091
1,117 ±891
01:17 (00:11)
145
Battle of the Bulge
Sep 17, 2015
$9.99
18% (62%)
10,422 ±2,722
4,839 ±1,854
07:04 (02:46)
146
Zombie Camp: Last Survivor
Apr 17, 2015
$2.99
N/A (N/A)
4,467 ±1,782
1,489 ±1,028
03:09 (04:42)
147
Operation: Matriarchy
Jan 29, 2016
$5.99
N/A (N/A)
2,978 ±1,455
744 ±727
03:23 (02:59)
148
Chasing Dead
Mar 3, 2016
$9.99
15% (59%)
1,489 ±1,028
1,489 ±1,028
03:16 (04:49)
149
Sovereignty: Crown of Kings
Feb 2, 2017
$24.99
15% (59%)
6,700 ±2,182
6,700 ±2,182
19:20 (12:37)
150
Russian VR Coasters
Jul 27, 2016
$5.75
N/A (N/A)
2,047 ±1,206
2,047 ±1,206
05:36 (11:55)
151
Mortos
Nov 14, 2016
$2.99
N/A (N/A)
3,536 ±1,585
1,861 ±1,150
04:29 (06:09)
152
Princess Kaguya: Legend of the Moon Warrior
Aug 4, 2015
$10.99
N/A (N/A)
2,605 ±1,361
1,117 ±891
02:08 (03:02)
153
Dungeon Manager ZV
Oct 16, 2015
$9.99
14% (57%)
3,350 ±1,543
3,350 ±1,543
02:46 (01:57)
154
Gates of Horizon
Dec 18, 2014
$9.99
13% (56%)
5,397 ±1,959
4,839 ±1,854
36:41 (05:01)
155
Front Wars
Aug 17, 2015
$6.99
N/A (N/A)
2,233 ±1,260
1,861 ±1,150
03:17 (01:48)
156
WizardCraft
May 27, 2016
$7.99
N/A (N/A)
931 ±813
558 ±630
01:45 (01:34)
157
Ant Queen
Jun 17, 2016
$8.99
12% (54%)
5,397 ±1,959
5,397 ±1,959
12:06 (07:00)
158
Cults and Daggers
Feb 12, 2015
$29.99
N/A (N/A)
2,047 ±1,206
2,047 ±1,206
00:49 (00:58)
159
Scooby Doo! & Looney Tunes Cartoon Universe: Adventure
Jul 16, 2014
$19.99
N/A (N/A)
3,908 ±1,667
1,675 ±1,091
00:57 (01:19)
160
Hell
Nov 13, 2014
$29.99
N/A (N/A)
7,072 ±2,242
2,233 ±1,260
01:27 (01:42)
161
Mobile Light Force (aka Gunbird)
Jul 17, 2015
$4.99
N/A (N/A)
1,489 ±1,028
372 ±514
00:27 (00:18)
162
Streamline
Sep 2, 2015
$0.99
N/A (N/A)
2,233 ±1,260
372 ±514
00:29 (00:19)
163
Starlight Tactics
Apr 7, 2015
$9.99
N/A (N/A)
1,861 ±1,150
1,489 ±1,028
04:17 (07:17)
164
Desert Law
Mar 25, 2015
$2.99
N/A (N/A)
13,400 ±3,086
1,489 ±1,028
02:32 (05:56)
165
Police Quest: SWAT
Dec 15, 2016
$5.99
N/A (N/A)
14,330 ±3,192
744 ±727
00:44 (00:18)
166
RYAN BLACK
Jan 14, 2017
$2.99
N/A (N/A)
2,047 ±1,206
1,117 ±891
05:39 (05:26)
167
ZAMB! Biomutant Extermination
Jun 20, 2014
$4.99
N/A (N/A)
3,536 ±1,585
2,419 ±1,311
04:13 (00:56)
168
Clockwork Empires
Oct 26, 2016
$29.99
9% (50%/58%)
22,519 ±4,001
21,774 ±3,934
29:23 (06:08)
169
Pirate Hell
Nov 7, 2014
$5.99
N/A (N/A)
3,908 ±1,667
744 ±727
01:01 (01:21)
170
The Curse of Nordic Cove
Apr 23, 2015
$0.99
N/A (N/A)
5,955 ±2,057
558 ±630
00:28 (00:24)
171
Battle Chess: Game of Kings
Dec 11, 2015
$29.99
8% (48%)
6,700 ±2,182
6,514 ±2,152
04:57 (01:05)
172
The Fleets of Sol
Apr 1, 2016
$8.99
N/A (N/A)
8,003 ±2,385
1,675 ±1,091
01:21 (02:39)
173
NOBUNAGA'S AMBITION: Tendou with Power Up Kit / with
Jun 25, 2015
$54.99
N/A (N/A)
1,861 ±1,150
1,675 ±1,091
57:06 (30:37)
174
Rulers of Nations
Jul 16, 2014
$19.99
6% (44%/63%)
11,538 ±2,864
6,514 ±2,152
26:17 (15:12)
175
Zombie Wars: Invasion
Jan 14, 2016
$2.99
N/A (N/A)
6,700 ±2,182
3,908 ±1,667
03:13 (03:03)
176
The Horus Heresy: Battle of Tallarn - Iron Edition
Feb 8, 2017
$9.99
N/A (N/A)
3,908 ±1,667
2,233 ±1,260
05:57 (05:00)
177
Devils & Demons
Oct 6, 2015
$9.99
N/A (N/A)
20,099 ±3,780
2,792 ±1,408
02:21 (01:18)
178
Villagers
Mar 25, 2016
$19.99
5% (42%)
15,074 ±3,273
14,330 ±3,192
09:39 (05:18)
179
Desert Gunner
Mar 18, 2014
$4.99
N/A (N/A)
5,211 ±1,924
1,303 ±962
01:25 (02:42)
180
Red Goddess: Inner World
Aug 31, 2015
$9.99
N/A (N/A/53%)
4,094 ±1,706
1,117 ±891
04:15 (06:23)
181
Avaris 2: The Return of the Empress
Dec 14, 2015
$7.99
N/A (N/A)
1,303 ±962
1,303 ±962
04:30 (07:06)
182
Clan of Champions
Oct 30, 2012
$1.99
N/A (N/A/42%)
2,605 ±1,361
1,303 ±962
04:11 (07:49)
183
DisneyPixar Cars Toon: Mater's Tall Tales
Oct 6, 2014
$19.99
N/A (N/A)
8,189 ±2,413
1,303 ±962
18:37 (22:10)
184
Sim Junta
Aug 18, 2015
$4.99
N/A (N/A)
7,072 ±2,242
3,536 ±1,585
00:37 (00:47)
185
CDF Ghostship
Jun 26, 2015
$4.99
2% (33%)
5,025 ±1,890
2,605 ±1,361
02:50 (01:43)
186
Raiden Legacy - Steam Edition
Dec 10, 2015
$9.99
N/A (N/A)
3,722 ±1,626
2,605 ±1,361
01:11 (01:27)
187
Zombies on a Plane
Mar 25, 2016
$4.99
N/A (N/A)
8,003 ±2,385
6,886 ±2,212
02:36 (03:12)
188
Masterspace
Jun 15, 2015
$13.99
1% (27%)
11,352 ±2,841
4,839 ±1,854
03:29 (01:41)
189
Abyss Raiders: Uncharted
Apr 30, 2015
$4.99
1% (26%)
15,819 ±3,353
11,538 ±2,864
03:10 (02:40)
190
CTU: Counter Terrorism Unit
Apr 22, 2016
$14.99
N/A (N/A)
4,839 ±1,854
1,303 ±962
02:30 (05:04)
191
What The Heck, Dude?
Jan 10, 2017
$0.99
1% (21%)
4,839 ±1,854
3,536 ±1,585
01:10 (00:54)
192
Fray: Reloaded Edition
Jun 19, 2012
Free
N/A (N/A/27%)
6,141 ±2,089
4,653 ±1,818
01:24 (00:56)