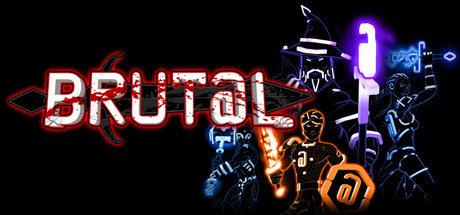 Store | Hub | SteamDB | Site
Developer: Stormcloud Games Publisher: Rising Star Games
Genre: Violent, Gore, Action, Adventure
Languages: English, French, Italian, German, Spanish, Japanese, Polish, Portuguese, Portuguese-Brazil, Russian
Tags: Adventure (25), Action (25), Gore (23), Violent (23), Rogue-like (18), Indie (15), Dungeon Crawler (15), Co-op (14)
Category: Single-player, Multi-player, Local Co-op, Shared/Split Screen, Steam Achievements, Full controller support, Steam Trading Cards, Steam Workshop, Steam Cloud, Steam Leaderboards, Includes level editor
Release date: Feb 9, 2017
Price: $14.99
Metascore: 66%
Owners: 2,279 ± 1,343
Players in the last 2 weeks: 623 ± 1,219 (27.32%)
Players total: 1,864 ± 1,215 (81.82%)
Followers: 1,712
Peak concurrent players yesterday: 4
Peak on Twitch yesterday: 1 viewers, 1 channels
YouTube stats: 715 views and 20 comments for videos uploaded last week, 0 new videos uploaded yesterday.
Playtime in the last 2 weeks: 00:59 (average) 00:59 (median)
Playtime total: 03:01 (average) 04:38 (median)

Steam Spy is still in beta, so expect major bugs.
Peak daily concurrent players:
CCU data courtesy of SteamDB. Used with permission.
Hourly concurrent players:
YouTube:
The views data is based on top 50 videos uploaded last week. Actual number of views might be more than the number shown.

The displayed number of videos uploaded yesterday is limited to 50, so if there were more videos uploaded, the number will still show 50.

If the game has commonly used word as its name (like "FEAR" or "Volume") its number of Youtube views might be wrong.
Games similar to this one:
#
Game
Release date

Price

Score rank
(Userscore / Metascore)

Owners

Players

Playtime (Median)

1
Notrium
Dec 7, 2015
$1.99
N/A (N/A)
9,737 ±2,776
1,864 ±1,215
01:20 (02:36)
2
Steamroll
Feb 19, 2016
$12.99
N/A (N/A)
6,215 ±2,218
4,350 ±1,856
07:21 (03:37)
3
Gunmetal Arcadia Zero
Nov 15, 2016
$5.99
N/A (N/A)
59,663 ±6,873
4,350 ±1,856
00:46 (01:27)
4
Nancy Drew®: Curse of Blackmoor Manor
Oct 10, 2009
$6.99
N/A (N/A/81%)
21,131 ±4,090
10,565 ±2,892
05:46 (04:21)
5
Pajama Sam 3: You Are What You Eat From Your Head To Your Feet
May 15, 2014
$6.99
100% (100%)
34,596 ±5,234
17,816 ±3,756
02:25 (01:50)
6
The Sea Will Claim Everything
Mar 24, 2016
$9.99
N/A (N/A)
2,693 ±1,460
1,243 ±992
01:42 (02:52)
7
Tex Murphy: The Pandora Directive
Jun 12, 2014
$9.99
N/A (N/A)
38,739 ±5,538
3,522 ±1,670
04:28 (04:47)
8
Nightshade
Apr 11, 2017
$34.99
99% (98%)
829 ±810
621 ±701
29:48 (29:48)
9
Supipara - Chapter 1 Spring Has Come!
Jul 29, 2016
$14.99
97% (97%)
829 ±810
414 ±572
09:43 (06:28)
10
Lost Lands: The Four Horsemen
Jul 14, 2015
$3.49
97% (97%)
11,808 ±3,058
6,629 ±2,291
10:51 (08:39)
11
Bad Dream: Coma
Mar 9, 2017
$8.99
97% (97%)
5,179 ±2,025
3,729 ±1,718
05:33 (05:17)
12
Toonstruck
Nov 15, 2016
$9.99
N/A (N/A)
2,693 ±1,460
2,279 ±1,343
03:56 (05:43)
13
Tex Murphy: Under a Killing Moon
Jun 12, 2014
$9.99
N/A (N/A)
41,847 ±5,756
4,350 ±1,856
02:40 (02:26)
14
Mervils: A VR Adventure
Oct 25, 2016
$19.99
N/A (N/A)
1,450 ±1,071
1,243 ±992
01:23 (01:46)
15
Monsters Ate My Birthday Cake
Jul 1, 2014
$7.99
N/A (N/A)
3,522 ±1,670
2,693 ±1,460
02:10 (01:44)
16
Idol Magical Girl Chiru Chiru Michiru Part 2
Jul 29, 2015
$19.99
N/A (N/A)
7,044 ±2,361
2,486 ±1,403
04:29 (03:48)
17
Lost Lands: The Golden Curse
Mar 24, 2016
$6.99
92% (95%)
6,215 ±2,218
4,765 ±1,942
09:41 (08:01)
18
Dark Fear
Jun 22, 2016
$3.99
N/A (N/A/66%)
12,015 ±3,084
1,036 ±905
04:13 (05:10)
19
The Last Door: Season 2 - Collector's Edition
Mar 29, 2016
$9.99
92% (95%/84%)
25,688 ±4,510
11,808 ±3,058
06:58 (03:33)
20
The Mooseman
Feb 17, 2017
$6.99
92% (95%)
5,179 ±2,025
3,729 ±1,718
01:30 (01:46)
21
Campus Notes - forget me not.
Apr 6, 2016
$11.99
N/A (N/A)
1,864 ±1,215
621 ±701
04:21 (04:21)
22
Legacy of Dorn: Herald of Oblivion
Dec 2, 2015
$4.99
N/A (N/A)
3,107 ±1,568
1,450 ±1,071
07:29 (09:42)
23
Higurashi When They Cry Hou - Ch.4 Himatsubushi
Oct 13, 2016
$5.99
N/A (N/A)
6,422 ±2,255
2,072 ±1,280
05:21 (04:48)
24
Dreadhalls
Mar 9, 2017
$9.99
N/A (N/A)
2,693 ±1,460
2,486 ±1,403
01:45 (02:44)
25
House of Hell
Jan 19, 2016
$4.99
N/A (N/A)
4,143 ±1,811
1,864 ±1,215
06:17 (02:27)
26
Escape!VR -The Basement-
Nov 7, 2016
$11.99
N/A (N/A)
1,864 ±1,215
1,864 ±1,215
01:22 (01:39)
27
Gahkthun of the Golden Lightning Steam Edition
Apr 15, 2016
$39.99
N/A (N/A)
1,657 ±1,145
1,036 ±905
09:14 (09:11)
28
The Coma: Cutting Class
Oct 19, 2015
$9.99
86% (93%/69%)
7,458 ±2,430
6,629 ±2,291
04:19 (02:33)
29
Beglitched
Oct 6, 2016
$9.99
86% (93%)
3,107 ±1,568
2,900 ±1,515
03:33 (06:08)
30
The Consuming Shadow
Nov 20, 2015
$9.99
86% (93%)
7,458 ±2,430
6,008 ±2,181
05:16 (03:18)
31
Brilliant Shadows - Part One of the Book of Gray Magic
Nov 2, 2015
$6.99
86% (93%)
4,143 ±1,811
3,522 ±1,670
10:15 (05:00)
32
The Frostrune
Feb 2, 2017
$9.99
83% (92%)
3,936 ±1,765
1,243 ±992
02:42 (02:33)
33
Disney Infinity 2.0: Gold Edition
Dec 9, 2016
$29.99
N/A (N/A)
8,079 ±2,529
1,864 ±1,215
01:52 (01:46)
34
Disney•Pixar WALL-E
Feb 24, 2015
$19.99
N/A (N/A)
4,350 ±1,856
1,864 ±1,215
26:16 (05:41)
35
The Order of the Thorne - The King's Challenge
Jan 26, 2016
$9.99
N/A (N/A/71%)
3,729 ±1,718
2,279 ±1,343
02:49 (02:47)
36
Gray Matter
Apr 1, 2014
$2.49
72% (89%/72%)
46,819 ±6,088
27,345 ±4,653
05:17 (02:16)
37
The Slaughter: Act One
Jan 28, 2016
$6.99
N/A (N/A)
7,872 ±2,496
4,558 ±1,899
03:41 (03:13)
38
Drawn®: The Painted Tower
Jan 19, 2011
$9.99
66% (87%)
7,872 ±2,496
7,044 ±2,361
07:49 (04:41)
39
Sorcery! Part 3
Apr 5, 2016
$9.99
N/A (N/A)
12,223 ±3,111
3,522 ±1,670
05:40 (05:46)
40
Mooch
Sep 7, 2015
$4.99
N/A (N/A)
2,486 ±1,403
1,657 ±1,145
03:27 (05:13)
41
OddPlanet
May 11, 2016
$6.99
N/A (N/A)
19,059 ±3,885
2,072 ±1,280
00:22 (00:25)
42
D: The Game
Oct 27, 2016
$5.99
N/A (N/A)
3,315 ±1,620
2,693 ±1,460
01:28 (01:54)
43
Niko: Through The Dream
Jul 17, 2015
$7.99
60% (85%/74%)
2,486 ±1,403
2,279 ±1,343
03:48 (04:57)
44
Shiftlings
Mar 3, 2015
$14.99
N/A (N/A/70%)
81,829 ±8,049
16,366 ±3,600
02:40 (02:15)
45
Secrets of Me
Oct 4, 2016
$15.99
N/A (N/A)
1,450 ±1,071
829 ±810
03:52 (05:03)
46
The Guilt and the Shadow
Feb 2, 2015
$8.99
N/A (N/A)
1,450 ±1,071
829 ±810
00:28 (00:24)
47
Call of Cthulhu: Shadow of the Comet
Nov 4, 2015
$5.99
N/A (N/A)
3,315 ±1,620
1,036 ±905
00:31 (00:39)
48
Ladra
Nov 13, 2015
$1.99
N/A (N/A)
15,952 ±3,554
2,486 ±1,403
00:59 (01:08)
49
Airport Madness 3D
May 25, 2016
$14.99
57% (84%)
8,494 ±2,593
8,287 ±2,561
09:55 (02:19)
50
Warden: Melody of the Undergrowth
Apr 8, 2016
$19.99
N/A (N/A)
1,657 ±1,145
1,657 ±1,145
01:52 (03:28)
51
Destiny's Princess: A War Story, A Love Story
Apr 5, 2016
$15.99
57% (84%)
3,315 ±1,620
2,279 ±1,343
72:44 (09:53)
52
Her Majesty's SPIFFING
Dec 7, 2016
$7.19
55% (83%/60%)
2,900 ±1,515
2,072 ±1,280
01:54 (02:46)
53
Princess Isabella
Apr 15, 2014
$4.99
N/A (N/A)
13,051 ±3,214
3,522 ±1,670
04:33 (02:07)
54
Robin's Quest
Apr 17, 2014
$4.99
55% (83%)
12,844 ±3,189
5,179 ±2,025
03:43 (02:40)
55
SVRVIVE: The Deus Helix
Nov 17, 2016
$18.99
N/A (N/A)
3,522 ±1,670
3,315 ±1,620
02:51 (03:05)
56
Adventure Time: Finn and Jake Investigations
Dec 1, 2015
$14.99
N/A (N/A)
4,558 ±1,899
4,350 ±1,856
08:27 (10:08)
57
Wailing Heights
Apr 27, 2016
$9.99
N/A (N/A/70%)
1,864 ±1,215
829 ±810
03:10 (03:58)
58
Pavilion
Sep 23, 2016
$9.99
N/A (N/A)
1,657 ±1,145
829 ±810
01:18 (00:56)
59
Detective Hayseed - Hollywood
Oct 7, 2016
$14.99
N/A (N/A)
1,450 ±1,071
1,450 ±1,071
04:15 (06:30)
60
Starship Titanic
Oct 27, 2016
$5.99
N/A (N/A)
1,036 ±905
1,036 ±905
01:50 (02:41)
61
Game Royale 2 - The Secret of Jannis Island
Dec 22, 2016
$4.99
48% (80%)
2,486 ±1,403
2,279 ±1,343
01:11 (01:21)
62
Pilot Brothers
Dec 18, 2014
$4.99
N/A (N/A)
13,673 ±3,290
3,729 ±1,718
00:42 (00:45)
63
Tex Murphy: Martian Memorandum
Jun 12, 2014
$5.99
N/A (N/A)
43,918 ±5,897
3,936 ±1,765
00:58 (00:31)
64
Renoir
Nov 16, 2016
$9.99
N/A (N/A)
1,036 ±905
829 ±810
05:49 (07:42)
65
Soulless: Ray Of Hope
Oct 18, 2016
$9.99
N/A (N/A)
6,629 ±2,291
2,693 ±1,460
01:05 (00:44)
66
Empress Of The Deep 2: Song Of The Blue Whale
May 8, 2014
$4.99
N/A (N/A)
12,637 ±3,163
3,522 ±1,670
03:34 (03:41)
67
Lumber Island - That Special Place
Oct 1, 2015
$4.99
N/A (N/A)
18,437 ±3,821
3,522 ±1,670
00:49 (00:21)
68
Perils of Man
Apr 28, 2015
$9.99
45% (79%/61%)
5,386 ±2,065
3,315 ±1,620
04:25 (05:23)
69
Duke Grabowski, Mighty Swashbuckler
Oct 6, 2016
$6.99
N/A (N/A)
2,279 ±1,343
1,450 ±1,071
01:08 (01:22)
70
Dustbowl
May 18, 2015
$8.99
43% (78%)
3,107 ±1,568
2,486 ±1,403
02:33 (02:50)
71
The Orphan Dreams
Apr 27, 2016
$4.99
N/A (N/A)
7,458 ±2,430
621 ±701
00:16 (00:15)
72
Mirror Mysteries
Apr 10, 2014
$4.99
43% (78%)
22,374 ±4,209
8,287 ±2,561
04:17 (02:35)
73
Storm VR
Mar 23, 2017
$1.99
43% (78%)
3,107 ±1,568
2,693 ±1,460
00:20 (00:19)
74
Darkness Within 2: The Dark Lineage
Dec 5, 2014
$9.99
43% (78%)
30,660 ±4,927
5,593 ±2,104
04:02 (02:18)
75
Through Abandoned
Jul 22, 2015
$0.99
39% (76%)
13,258 ±3,240
3,315 ±1,620
00:53 (00:49)
76
Airport Madness: Time Machine
Sep 18, 2015
$6.99
N/A (N/A)
6,215 ±2,218
4,765 ±1,942
05:40 (07:59)
77
Eventide 2: The Sorcerers Mirror
Oct 13, 2016
$5.99
N/A (N/A)
5,386 ±2,065
2,900 ±1,515
03:56 (03:35)
78
The Beast Within: A Gabriel Knight Mystery
Aug 29, 2016
$5.99
N/A (N/A)
63,185 ±7,073
2,279 ±1,343
09:06 (10:36)
79
Adam's Venture: Origins
Apr 1, 2016
$39.99
N/A (N/A)
2,279 ±1,343
1,450 ±1,071
07:50 (11:07)
80
Thing-in-Itself
Jan 5, 2017
$2.49
N/A (N/A)
930 ±1,050
930 ±1,050
00:19 (00:18)
81
The Assembly
Jul 19, 2016
$29.99
35% (74%/55%)
7,872 ±2,496
5,386 ±2,065
02:40 (01:01)
82
Planet in the Shadows
Apr 15, 2016
$3.99
N/A (N/A)
2,486 ±1,403
414 ±572
00:13 (00:08)
83
FATED: The Silent Oath
Apr 28, 2016
$9.99
30% (71%/67%)
2,486 ±1,403
1,864 ±1,215
00:47 (01:15)
84
Ian's Eyes
Sep 1, 2016
$9.99
N/A (N/A/36%)
2,693 ±1,460
2,279 ±1,343
02:07 (02:54)
85
Asemblance
Jun 21, 2016
$9.99
30% (71%)
2,486 ±1,403
1,657 ±1,145
02:01 (02:06)
86
Californium
Feb 17, 2016
$9.99
29% (70%/64%)
10,565 ±2,892
4,765 ±1,942
01:41 (00:40)
87
Xenon Valkyrie
Feb 3, 2017
$9.99
N/A (N/A)
2,900 ±1,515
2,693 ±1,460
01:00 (00:49)
88
Quantum Conscience
Jun 9, 2015
$4.99
N/A (N/A)
20,509 ±4,030
13,051 ±3,214
04:12 (04:08)
89
Masha Rescues Grandma
Dec 23, 2016
$3.99
N/A (N/A)
4,350 ±1,856
3,522 ±1,670
02:52 (03:58)
90
Adventurezator: When Pigs Fly
Sep 17, 2015
$19.99
N/A (N/A)
19,059 ±3,885
7,872 ±2,496
02:02 (01:33)
91
N.E.R.O.: Nothing Ever Remains Obscure
Apr 29, 2016
$7.49
N/A (N/A/59%)
3,729 ±1,718
2,072 ±1,280
02:56 (03:47)
92
The Hero Project: Redemption Season
Apr 8, 2016
$3.99
25% (67%)
3,522 ±1,670
2,900 ±1,515
02:51 (03:53)
93
Last Will
Aug 29, 2016
$12.99
N/A (N/A)
3,107 ±1,568
2,693 ±1,460
04:35 (03:51)
94
TRESPASS - Episode 1
Aug 4, 2016
$15.99
N/A (N/A)
1,550 ±1,356
1,550 ±1,356
05:16 (12:23)
95
1HEART
Oct 13, 2014
$9.99
23% (66%)
11,187 ±2,976
6,008 ±2,181
04:45 (03:24)
96
Hamlet or the Last Game without MMORPG Features, Shaders ...
Oct 22, 2012
$4.99
22% (65%)
40,604 ±5,670
23,824 ±4,343
02:16 (01:30)
97
Oracle
Feb 28, 2017
$1.99
20% (63%)
1,657 ±1,145
1,450 ±1,071
00:49 (01:00)
98
Corpse of Discovery
Aug 25, 2015
$7.99
20% (63%/49%)
11,187 ±2,976
3,315 ±1,620
01:29 (01:27)
99
POLLEN
Apr 19, 2016
$14.99
17% (61%)
3,729 ±1,718
3,107 ±1,568
21:09 (03:45)
100
Dracula 4 and 5 - Special Steam Edition
May 29, 2014
$7.99
N/A (N/A)
28,174 ±4,723
2,072 ±1,280
03:36 (03:31)
101
Hotel Collectors Edition
Apr 25, 2014
$6.99
N/A (N/A)
10,358 ±2,864
1,450 ±1,071
00:53 (00:21)
102
Pulse
Oct 20, 2015
$14.99
N/A (N/A/57%)
3,729 ±1,718
1,036 ±905
00:41 (00:47)
103
The Great Fusion
Feb 25, 2015
$0.5
N/A (N/A)
6,008 ±2,181
3,729 ±1,718
02:14 (01:57)
104
Myst V
Mar 16, 2012
$9.99
14% (57%/80%)
51,998 ±6,416
23,202 ±4,286
04:51 (02:59)
105
Voodoo Whisperer Curse of a Legend
Apr 8, 2014
$4.99
N/A (N/A)
9,944 ±2,806
2,279 ±1,343
04:20 (05:25)
106
Nicolas Eymerich - The Inquisitor - Book 1 : The Plague
Apr 30, 2014
$4.99
N/A (N/A)
24,652 ±4,418
2,900 ±1,515
04:58 (09:31)
107
The Egyptian Prophecy: The Fate of Ramses
Jun 6, 2014
$4.99
N/A (N/A)
51,583 ±6,391
6,215 ±2,218
01:34 (00:19)
108
Ghost Pirates of Vooju Island
Jan 27, 2015
$9.99
N/A (N/A/66%)
14,501 ±3,388
2,486 ±1,403
00:32 (00:58)
109
D.W.A.R.F.S.
Mar 20, 2014
$5.99
N/A (N/A)
3,729 ±1,718
829 ±810
01:11 (01:33)
110
Dark Lore Mysteries: The Hunt For Truth
Apr 8, 2014
$1.24
N/A (N/A)
12,430 ±3,137
4,558 ±1,899
03:35 (03:27)
111
Drizzlepath: Genie
Feb 22, 2016
$7.99
10% (52%)
2,072 ±1,280
1,243 ±992
01:32 (01:51)
112
Space Rangers: Quest
Sep 5, 2016
$9.99
N/A (N/A)
1,864 ±1,215
1,450 ±1,071
05:41 (05:36)
113
Ankh 3: Battle of the Gods
Jun 16, 2009
$9.99
N/A (N/A)
19,888 ±3,968
2,486 ±1,403
02:49 (03:57)
114
eXperience 112
Oct 24, 2014
$9.99
N/A (N/A)
28,588 ±4,758
4,972 ±1,984
02:43 (00:44)
115
Ferrum's Secrets: Where Is Grandpa?
Aug 14, 2015
$4.99
N/A (N/A)
19,888 ±3,968
12,430 ±3,137
03:50 (04:10)
116
ADventure Lib
Aug 4, 2015
$1.99
9% (50%)
6,629 ±2,291
4,972 ±1,984
03:02 (03:04)
117
Office lovers
Aug 7, 2016
$15.99
N/A (N/A)
2,900 ±1,515
1,864 ±1,215
08:13 (12:04)
118
The Cameron Files: The Secret at Loch Ness
Jul 18, 2014
$2.99
N/A (N/A/66%)
26,517 ±4,582
2,486 ±1,403
02:34 (01:49)
119
Pilot Brothers 3: Back Side of the Earth
Jan 22, 2015
$4.99
N/A (N/A)
4,972 ±1,984
829 ±810
00:40 (00:52)
120
Mistwood Heroes
Dec 30, 2016
$0.99
N/A (N/A)
6,008 ±2,181
4,350 ±1,856
03:39 (03:00)
121
Hidden Object - 12 in 1 bundle
Sep 1, 2016
$5.99
N/A (N/A)
5,593 ±2,104
4,350 ±1,856
13:07 (03:29)
122
A Princess' Tale
May 20, 2016
$3.99
N/A (N/A)
1,450 ±1,071
1,243 ±992
02:20 (03:16)
123
Disney Fairies: Tinker Bell's Adventure
Oct 6, 2014
$19.99
N/A (N/A)
5,801 ±2,143
4,143 ±1,811
01:45 (01:27)
124
Necronomicon: The Dawning of Darkness
Jul 11, 2014
$4.99
3% (35%)
25,895 ±4,528
6,215 ±2,218
01:15 (00:29)
125
Best of Us
Apr 22, 2016
$3.99
N/A (N/A)
1,450 ±1,071
1,036 ±905
03:05 (03:29)
126
The Shopkeeper
Oct 23, 2014
$2.99
N/A (N/A)
32,732 ±5,091
4,143 ±1,811
00:34 (00:33)
127
Fireflies
Sep 7, 2015
$1.99
N/A (N/A)
8,494 ±2,593
6,215 ±2,218
07:42 (09:12)