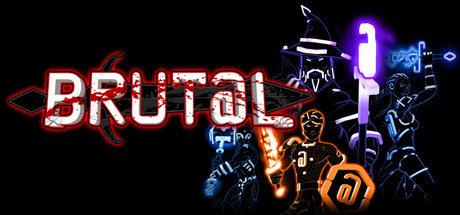 Store | Hub | SteamDB | Site
Developer: Stormcloud Games Publisher: Rising Star Games
Genre: Violent, Gore, Action, Adventure
Languages: English, French, Italian, German, Spanish, Japanese, Polish, Portuguese, Portuguese-Brazil, Russian
Tags: Action (26), Adventure (25), Gore (24), Violent (23), Rogue-like (19), Dungeon Crawler (16), Indie (16), Co-op (15)
Category: Single-player, Multi-player, Local Co-op, Shared/Split Screen, Steam Achievements, Full controller support, Steam Trading Cards, Steam Workshop, Steam Cloud, Steam Leaderboards, Includes level editor
Release date: Feb 9, 2017
Price: $14.99
Score rank: 47% Userscore: 80% Old userscore: 80% Metascore: 66%
Owners: 1,139 ± 996
Players total: 1,139 ± 996 (100%)
Followers: 1,878
Peak concurrent players yesterday: 4
Playtime total: 02:54 (average) 03:07 (median)

Steam Spy is still in beta, so expect major bugs.
Peak daily concurrent players:
CCU data courtesy of SteamDB. Used with permission.
Hourly concurrent players:
YouTube:
The views data is based on top 50 videos uploaded last week. Actual number of views might be more than the number shown.

The displayed number of videos uploaded yesterday is limited to 50, so if there were more videos uploaded, the number will still show 50.

If the game has commonly used word as its name (like "FEAR" or "Volume") its number of Youtube views might be wrong.
Games similar to this one:
#
Game
Release date

Price

Score rank
(Userscore / Metascore)

Owners

Players

Playtime (Median)

1
Reverse x Reverse
Dec 10, 2015
$9.99
N/A (N/A)
1,023 ±1,155
341 ±667
06:23 (03:11)
2
Hide & Spook: The Haunted Alchemist
Oct 28, 2016
Free
N/A (N/A)
17,542 ±3,909
5,468 ±2,182
00:25 (00:27)
3
Umihara Kawase
Nov 2, 2015
$9.99
N/A (N/A)
9,796 ±2,921
6,607 ±2,399
02:00 (01:16)
4
Strania - The Stella Machina -
Nov 24, 2015
$14.99
N/A (N/A)
4,329 ±1,942
2,734 ±1,543
01:16 (01:42)
5
Bio Menace
May 5, 2014
Free
N/A (N/A)
54,221 ±6,873
5,696 ±2,227
00:32 (00:26)
6
JUJU
Dec 10, 2014
$19.99
N/A (N/A/65%)
5,923 ±2,271
4,101 ±1,890
10:44 (06:31)
7
A-10 VR
Apr 5, 2016
$4.99
95% (96%)
11,847 ±3,212
9,796 ±2,921
01:48 (01:15)
8
The Dishwasher: Vampire Smile
May 12, 2017
$9.99
95% (96%)
12,986 ±3,363
10,024 ±2,955
05:15 (02:26)
9
A Rose in the Twilight
Apr 11, 2017
$19.99
N/A (N/A)
2,278 ±1,408
911 ±891
04:47 (06:13)
10
Charlie Murder
May 12, 2017
$9.99
92% (95%)
9,341 ±2,852
7,290 ±2,520
04:17 (02:01)
11
Immortal Redneck
Apr 25, 2017
$19.95
92% (95%/70%)
17,542 ±3,909
16,631 ±3,806
11:05 (06:46)
12
Guns, Gore & Cannoli
Apr 30, 2015
$9.99
89% (94%/74%)
46,020 ±6,332
37,363 ±5,705
05:37 (03:23)
13
forma.8
Feb 23, 2017
$9.99
N/A (N/A)
2,046 ±1,634
682 ±943
04:37 (04:30)
14
Tokyo Babel
Mar 31, 2016
$34.99
N/A (N/A)
2,962 ±1,606
2,278 ±1,408
07:52 (11:44)
15
Twisted Arrow
Mar 28, 2017
$19.99
86% (93%)
2,962 ±1,606
2,278 ±1,408
01:38 (02:28)
16
Aaero
Apr 11, 2017
$14.99
86% (93%)
3,645 ±1,782
2,506 ±1,477
08:30 (02:16)
17
Color Guardians
May 12, 2015
$14.99
N/A (N/A)
1,139 ±996
911 ±891
03:18 (02:22)
18
Deadhunt
Jan 12, 2016
$4.99
82% (92%)
1,367 ±1,091
1,367 ±1,091
02:39 (02:46)
19
Disney G-Force
Oct 6, 2014
$19.99
N/A (N/A/61%)
8,885 ±2,782
3,189 ±1,667
07:49 (06:50)
20
NotCoD
May 19, 2016
$4.99
N/A (N/A)
4,556 ±1,992
911 ±891
02:06 (02:43)
21
LUMBERMANCER
Jun 28, 2016
$2.99
N/A (N/A)
911 ±891
683 ±771
00:27 (00:26)
22
Shovel Knight: Specter of Torment
Apr 5, 2017
$9.99
82% (92%)
4,784 ±2,041
3,645 ±1,782
02:58 (03:13)
23
Neighborhorde
Jun 5, 2017
$4.99
N/A (N/A)
3,645 ±1,782
2,278 ±1,408
01:27 (01:57)
24
Space Ace
Aug 27, 2013
$9.99
82% (92%)
6,607 ±2,399
4,101 ±1,890
00:58 (00:57)
25
Wish Project
Mar 22, 2016
$1.99
N/A (N/A)
1,364 ±1,334
1,364 ±1,334
03:47 (02:53)
26
Super Kaiju
Dec 6, 2016
$19.99
N/A (N/A)
2,962 ±1,606
2,050 ±1,336
00:57 (00:36)
27
Mayhem Triple
Sep 4, 2015
$4.99
N/A (N/A)
10,480 ±3,021
4,784 ±2,041
04:27 (03:14)
28
Requiem: Avenging Angel
Jul 7, 2016
$9.99
N/A (N/A)
3,417 ±1,725
1,139 ±996
00:36 (00:51)
29
TITAN SLAYER
Apr 27, 2017
$12.99
N/A (N/A)
1,823 ±1,260
1,139 ±996
02:16 (02:33)
30
Nandeyanen!? - The 1st Stra
Jul 22, 2015
$1.99
N/A (N/A)
13,669 ±3,451
1,595 ±1,178
00:10 (00:12)
31
Spaceman Sparkles 3
Mar 21, 2016
$4.99
N/A (N/A)
3,645 ±1,782
2,050 ±1,336
02:41 (03:06)
32
THE WALL
Jul 17, 2017
$1.99
71% (89%)
3,417 ±1,725
2,734 ±1,543
00:46 (00:58)
33
Terminal Velocity
May 5, 2014
$6.99
N/A (N/A)
58,322 ±7,128
4,101 ±1,890
00:33 (00:34)
34
Hyphen
Feb 12, 2015
$3.99
N/A (N/A)
2,962 ±1,606
2,734 ±1,543
01:45 (01:28)
35
SPINGUN
Nov 11, 2016
$1.99
N/A (N/A)
7,974 ±2,635
5,468 ±2,182
02:12 (02:30)
36
Nongnz
May 19, 2017
$6.99
68% (88%)
142,844 ±11,154
28,250 ±4,961
02:42 (01:12)
37
Word Rescue
May 5, 2014
$4.99
N/A (N/A)
58,094 ±7,114
3,873 ±1,837
00:33 (00:10)
38
A Lenda do Heri - O Heri desta Cano
Mar 24, 2016
$15.99
68% (88%)
19,365 ±4,107
17,770 ±3,934
09:16 (04:41)
39
Disney's Chicken Little
Feb 24, 2015
$9.99
65% (87%)
6,607 ±2,399
4,101 ±1,890
03:31 (01:58)
40
Mystik Belle
May 22, 2015
$14.99
65% (87%)
5,923 ±2,271
4,329 ±1,942
02:40 (02:28)
41
Skylar & Plux: Adventure On Clover Island
May 19, 2017
$14.99
65% (87%)
2,050 ±1,336
1,823 ±1,260
03:09 (04:02)
42
2 Ninjas 1 Cup
Feb 3, 2017
$0.99
65% (87%)
5,923 ±2,271
4,556 ±1,992
02:16 (02:52)
43
Inbound
Jul 5, 2016
$12.99
N/A (N/A)
2,278 ±1,408
1,823 ±1,260
00:23 (00:30)
44
Xmas Shooting - Scramble!!
Dec 16, 2016
$4.99
N/A (N/A)
3,873 ±1,837
1,595 ±1,178
01:54 (00:53)
45
Davyria: Heroes of Eternity
Mar 10, 2017
$8.99
N/A (N/A)
1,595 ±1,178
1,595 ±1,178
03:56 (04:20)
46
NeonXSZ
Feb 22, 2016
$14.99
62% (86%)
4,329 ±1,942
3,645 ±1,782
06:29 (02:24)
47
I Am The Hero
Jan 16, 2017
$9.99
62% (86%)
18,909 ±4,059
14,581 ±3,564
02:31 (01:27)
48
Lightblade VR
May 31, 2016
$3.99
62% (86%)
43,742 ±6,173
42,147 ±6,059
01:14 (00:35)
49
Suicide Guy
Jul 14, 2017
$3.74
59% (85%)
9,796 ±2,921
8,429 ±2,710
03:11 (02:43)
50
Skyhook
May 17, 2016
$4.99
N/A (N/A)
3,189 ±1,667
1,823 ±1,260
00:35 (00:56)
51
Rosenkreuzstilette
Feb 2, 2017
$9.99
59% (85%)
5,468 ±2,182
3,645 ±1,782
01:59 (01:43)
52
Dimensional
Dec 14, 2016
$4.99
N/A (N/A)
5,012 ±2,089
2,734 ±1,543
00:28 (00:26)
53
Disney Princess: My Fairytale Adventure
Oct 6, 2014
$19.99
N/A (N/A)
7,746 ±2,597
5,468 ±2,182
21:31 (08:11)
54
DEXED
Sep 26, 2016
$9.99
N/A (N/A)
2,506 ±1,477
2,050 ±1,336
00:15 (00:13)
55
Rocket Fist
May 12, 2016
$4.99
N/A (N/A)
2,506 ±1,477
1,823 ±1,260
01:05 (00:45)
56
Aeon
May 22, 2017
$24.99
N/A (N/A)
911 ±891
683 ±771
00:43 (00:43)
57
Isbarah
Feb 25, 2015
$13.99
N/A (N/A)
2,734 ±1,543
911 ±891
05:43 (03:49)
58
Vintage Year
Jan 2, 2015
$2.99
N/A (N/A)
21,415 ±4,319
13,441 ±3,422
02:18 (02:35)
59
Putrefaction 2: Void Walker
May 29, 2017
$7.99
N/A (N/A)
9,796 ±2,921
5,696 ±2,227
05:21 (03:06)
60
Fighties
Jul 13, 2015
$4.99
54% (83%)
15,264 ±3,646
13,441 ±3,422
07:42 (03:41)
61
Crazy Catman
Jun 1, 2017
$0.62
52% (82%)
45,109 ±6,269
10,024 ±2,955
02:38 (00:04)
62
Wicce
May 2, 2016
$4.99
52% (82%)
4,329 ±1,942
2,734 ±1,543
01:37 (01:40)
63
Gnomes Vs. Fairies: Greckel's Quest
Jul 1, 2016
$9.99
N/A (N/A)
5,240 ±2,136
3,189 ±1,667
02:48 (03:35)
64
Glare
Oct 10, 2013
$9.99
N/A (N/A/69%)
16,403 ±3,780
4,329 ±1,942
02:04 (01:04)
65
Dungeons & Darkness
Sep 29, 2016
$9.99
N/A (N/A)
1,823 ±1,260
1,595 ±1,178
03:17 (06:41)
66
Toukiden 2
Mar 21, 2017
$59.99
49% (81%/73%)
28,705 ±5,001
28,478 ±4,981
26:08 (16:32)
67
Super Rad Raygun
Nov 15, 2016
$9.99
N/A (N/A/64%)
1,367 ±1,091
911 ±891
01:03 (01:20)
68
Caladrius Blaze
Jan 11, 2017
$24.99
N/A (N/A)
5,012 ±2,089
3,189 ±1,667
02:03 (01:20)
69
Airport Madness: World Edition
May 28, 2015
$9.99
47% (80%)
24,377 ±4,608
18,454 ±4,009
07:46 (03:08)
70
ABRACA - Imagic Games
Mar 31, 2016
$14.99
N/A (N/A)
10,024 ±2,955
3,417 ±1,725
01:12 (01:38)
71
Disney Infinity 3.0: Gold Edition
Dec 9, 2016
$29.99
47% (80%)
14,581 ±3,564
7,746 ±2,597
38:41 (07:06)
72
Spaceman Sparkles 2
May 20, 2015
$2.99
N/A (N/A)
9,341 ±2,852
6,151 ±2,315
02:26 (02:17)
73
Scribble Ships
Mar 29, 2017
$3.99
N/A (N/A)
1,823 ±1,260
1,367 ±1,091
01:56 (02:21)
74
Quick Draw
Jan 10, 2017
$9.99
N/A (N/A)
5,468 ±2,182
2,278 ±1,408
00:34 (00:42)
75
Stargunner
May 5, 2014
Free
N/A (N/A)
77,004 ±8,190
3,873 ±1,837
01:00 (01:01)
76
Flinthook
Apr 18, 2017
$14.99
43% (78%/80%)
26,427 ±4,798
24,149 ±4,587
07:14 (04:21)
77
BULLET SOUL / - -
Apr 6, 2017
$14.99
N/A (N/A/76%)
1,595 ±1,178
1,367 ±1,091
01:10 (00:52)
78
EPOCH
Jun 5, 2014
$9.99
N/A (N/A)
2,050 ±1,336
1,595 ±1,178
01:33 (02:20)
79
TankZone Battle
Sep 21, 2015
$8.99
N/A (N/A)
5,240 ±2,136
2,734 ±1,543
01:21 (01:54)
80
Cavern of Time
Feb 10, 2017
$0.59
N/A (N/A)
3,873 ±1,837
2,050 ±1,336
03:04 (04:16)
81
Vertical Drop Heroes HD
Jul 25, 2014
$6.99
41% (77%/70%)
252,882 ±14,840
75,865 ±8,129
03:00 (00:37)
82
Zombeer
Jan 30, 2015
$4.99
41% (77%/32%)
3,873 ±1,837
3,417 ±1,725
01:49 (01:41)
83
DisneyPixar Finding Nemo
Feb 24, 2015
$9.99
N/A (N/A)
6,151 ±2,315
2,962 ±1,606
00:58 (00:48)
84
Adventure Time: Magic Man's Head Games
Apr 5, 2016
$4.99
39% (76%)
6,151 ±2,315
5,468 ±2,182
01:23 (01:07)
85
Xenocide
Aug 28, 2015
$2.99
N/A (N/A)
4,556 ±1,992
3,189 ±1,667
04:10 (04:31)
86
Kill to Collect
Apr 6, 2016
$9.99
35% (74%/57%)
7,062 ±2,480
5,240 ±2,136
03:06 (03:25)
87
Westboro
Apr 27, 2017
$17.99
33% (73%)
3,189 ±1,667
2,278 ±1,408
03:27 (05:20)
88
Casey Powell Lacrosse 16
Mar 8, 2016
$49.99
33% (73%)
3,189 ±1,667
2,962 ±1,606
07:55 (14:13)
89
Kraven Manor
Sep 26, 2014
$5.99
33% (73%/58%)
179,979 ±12,520
24,149 ±4,587
01:03 (00:22)
90
Phantaruk
Aug 16, 2016
$11.99
N/A (N/A/53%)
29,161 ±5,040
7,974 ±2,635
02:06 (01:36)
91
JET HERO
Feb 16, 2017
$0.99
N/A (N/A)
3,873 ±1,837
2,506 ±1,477
06:17 (07:01)
92
Tank Brawl
Apr 20, 2016
$4.99
N/A (N/A)
4,329 ±1,942
683 ±771
00:10 (00:04)
93
Mighty Gunvolt
Sep 29, 2015
$4.99
32% (72%)
40,097 ±5,910
10,935 ±3,086
00:41 (00:29)
94
Ruckus Ridge VR Party
Apr 5, 2016
$9.99
N/A (N/A)
2,506 ±1,477
2,050 ±1,336
00:37 (00:36)
95
V ARRR
Jun 10, 2016
$9.99
32% (72%)
4,329 ±1,942
3,645 ±1,782
00:45 (00:45)
96
Castle Torgeath: Descent into Darkness
Dec 15, 2016
$7.99
N/A (N/A)
3,417 ±1,725
1,595 ±1,178
01:37 (01:16)
97
Deathtrap Dungeon
Oct 3, 2013
$1.39
N/A (N/A)
7,290 ±2,520
3,417 ±1,725
01:26 (00:45)
98
BIOS
Dec 13, 2016
$14.99
30% (71%)
5,468 ±2,182
4,556 ±1,992
01:30 (00:57)
99
Caravan
Sep 30, 2016
$9.99
30% (71%)
8,885 ±2,782
6,379 ±2,357
04:07 (02:18)
100
The Next World
Mar 7, 2016
$12.99
30% (71%)
1,823 ±1,260
1,139 ±996
01:39 (02:26)
101
Planet of Mubu
Apr 1, 2017
$0.59
N/A (N/A)
4,556 ±1,992
3,189 ±1,667
02:05 (01:59)
102
Duck Dynasty
Oct 14, 2014
$39.99
N/A (N/A)
3,189 ±1,667
1,367 ±1,091
02:03 (02:33)
103
Arctic Adventure
May 5, 2014
Free
N/A (N/A)
54,449 ±6,887
2,734 ±1,543
00:28 (00:30)
104
Redux: Dark Matters
Dec 12, 2014
$12.99
N/A (N/A/61%)
14,353 ±3,536
2,962 ±1,606
00:50 (01:10)
105
Wooden Sen'SeY
Dec 5, 2013
$9.99
N/A (N/A)
35,312 ±5,546
17,770 ±3,934
02:04 (01:26)
106
The Girl and the Robot
Aug 17, 2016
$9.99
N/A (N/A)
4,101 ±1,890
683 ±771
00:49 (00:48)
107
Escape From Nazi Labs
Nov 8, 2016
$4.99
N/A (N/A)
4,329 ±1,942
3,645 ±1,782
02:48 (02:53)
108
METAGAL
May 22, 2016
$3.99
26% (68%)
2,962 ±1,606
2,506 ±1,477
00:27 (00:33)
109
Epigenesis
Aug 1, 2014
Free
23% (66%)
227,366 ±14,071
121,884 ±10,304
02:44 (02:28)
110
King Lucas
Dec 1, 2016
$1.99
23% (66%)
22,326 ±4,410
16,403 ±3,780
03:53 (04:23)
111
Exile's End
Aug 31, 2015
$9.99
N/A (N/A)
1,595 ±1,178
683 ±771
05:08 (05:07)
112
Hounds : The Last Hope
Jan 27, 2016
Free
23% (66%)
19,137 ±4,083
14,125 ±3,508
12:10 (02:21)
113
Xenus 2. White gold.
Nov 30, 2016
$14.99
N/A (N/A)
7,062 ±2,480
911 ±891
13:33 (17:55)
114
Xenon Valkyrie
Feb 3, 2017
$9.99
23% (66%)
5,012 ±2,089
4,556 ±1,992
02:56 (01:50)
115
Majestic Nights
Oct 30, 2014
$4.99
N/A (N/A/32%)
19,593 ±4,131
13,214 ±3,393
01:56 (01:14)
116
Legends of the Universe: StarCore
Jul 25, 2016
$3.99
N/A (N/A)
3,417 ±1,725
2,734 ±1,543
05:23 (04:15)
117
Nightmare on Azathoth
Oct 30, 2015
$4.99
N/A (N/A)
7,290 ±2,520
4,101 ±1,890
03:22 (03:40)
118
Disney Alice in Wonderland
Oct 6, 2014
$19.99
N/A (N/A/63%)
10,708 ±3,054
5,468 ±2,182
04:25 (02:38)
119
Predator Simulator
May 15, 2015
$2.99
N/A (N/A)
23,238 ±4,499
2,734 ±1,543
00:34 (00:24)
120
Marble Mountain
Apr 4, 2016
$9.99
N/A (N/A)
4,784 ±2,041
4,329 ±1,942
03:36 (03:49)
121
Q*bert: Rebooted
Jul 7, 2014
$4.99
19% (62%)
11,163 ±3,118
9,568 ±2,887
01:20 (00:37)
122
Momento Temporis: Light from the Deep
Oct 27, 2016
$4.99
N/A (N/A)
2,734 ±1,543
456 ±630
00:10 (00:05)
123
Silver Bullet: Prometheus
Apr 8, 2016
$4.99
N/A (N/A)
2,506 ±1,477
911 ±891
09:28 (08:47)
124
Zombie Camp: Last Survivor
Apr 17, 2015
$2.99
N/A (N/A)
4,784 ±2,041
1,367 ±1,091
01:42 (01:51)
125
Masked Forces
Nov 23, 2016
$0.59
17% (61%)
10,480 ±3,021
7,746 ±2,597
03:07 (02:58)
126
Alpha Zylon
Jul 15, 2014
$4.99
17% (61%)
7,290 ±2,520
1,367 ±1,091
00:28 (00:35)
127
Pane In The Glass
Aug 8, 2016
$4.99
N/A (N/A)
5,468 ±2,182
2,050 ±1,336
00:11 (00:08)
128
I, Gladiator
Apr 7, 2015
$7.99
15% (59%)
13,214 ±3,393
8,429 ±2,710
04:53 (03:59)
129
Far Space VR
Jun 2, 2017
$1.99
15% (59%)
7,062 ±2,480
4,101 ±1,890
01:56 (02:39)
130
Chasing Dead
Mar 3, 2016
$9.99
15% (58%)
2,050 ±1,336
1,823 ±1,260
05:40 (02:16)
131
Fossil Echo
Jul 8, 2016
$9.99
13% (56%/61%)
6,835 ±2,440
3,873 ±1,837
02:00 (02:11)
132
Princess Kaguya: Legend of the Moon Warrior
Aug 4, 2015
$10.99
N/A (N/A)
11,391 ±3,150
5,468 ±2,182
03:09 (03:10)
133
Shadowcrypt
Sep 15, 2014
$9.99
N/A (N/A)
4,329 ±1,942
2,962 ±1,606
00:42 (00:28)
134
The Ruins: VR Escape the Room
Apr 13, 2017
$5.99
N/A (N/A)
3,645 ±1,782
2,278 ±1,408
01:07 (00:49)
135
Mobile Light Force (aka Gunbird)
Jul 17, 2015
$4.99
N/A (N/A)
3,409 ±2,109
2,386 ±1,765
00:51 (01:13)
136
Yar's Revenge
Apr 28, 2011
$9.99
N/A (N/A/56%)
4,556 ±1,992
2,050 ±1,336
00:22 (00:29)
137
The Curse of Nordic Cove
Apr 23, 2015
$0.99
N/A (N/A)
7,290 ±2,520
1,595 ±1,178
00:28 (00:24)
138
QUALIA 3: Multi Agent
Apr 18, 2014
$4.99
N/A (N/A)
13,669 ±3,451
2,506 ±1,477
00:53 (00:20)
139
Plancon: Space Conflict
Aug 8, 2016
$6.99
N/A (N/A)
5,240 ±2,136
3,417 ±1,725
05:10 (03:21)
140
Project Root
May 1, 2014
$9.99
9% (50%)
46,020 ±6,332
8,885 ±2,782
00:53 (00:27)
141
Scooby Doo! & Looney Tunes Cartoon Universe: Adventure
Jul 16, 2014
$19.99
N/A (N/A)
4,329 ±1,942
2,962 ±1,606
00:57 (00:55)
142
Police Quest: SWAT
Dec 15, 2016
$5.99
N/A (N/A)
18,226 ±3,985
1,367 ±1,091
00:25 (00:13)
143
Redneck Rampage
Jan 4, 2017
$9.99
N/A (N/A)
1,139 ±996
911 ±891
00:07 (00:09)
144
iStorm
Apr 16, 2017
Free
8% (49%)
7,746 ±2,597
3,417 ±1,725
03:50 (00:40)
145
Fabula Mortis
Oct 27, 2014
$11.99
N/A (N/A)
19,593 ±4,131
12,302 ±3,274
04:02 (03:35)
146
Blinding Dark
Aug 12, 2014
$9.99
N/A (N/A)
22,782 ±4,455
2,734 ±1,543
01:16 (01:07)
147
The East New World
Apr 26, 2016
$4.99
N/A (N/A)
1,823 ±1,260
1,823 ±1,260
05:52 (04:39)
148
Infinium Strike
Jul 14, 2016
$9.99
N/A (N/A)
3,645 ±1,782
2,734 ±1,543
03:23 (04:39)
149
Grimm: Dark Legacy
Nov 2, 2016
$14.99
6% (45%)
3,417 ±1,725
2,962 ±1,606
02:32 (02:02)
150
Greed: Black Border
Jan 13, 2010
$4.99
6% (45%)
118,923 ±10,178
41,236 ±5,993
02:39 (00:30)
151
Red Johnson's Chronicles - 1+2 - Steam Special Edition
Sep 5, 2014
$9.99
N/A (N/A)
21,415 ±4,319
2,962 ±1,606
00:24 (00:25)
152
Damage Inc. Pacific Squadron WWII
Aug 28, 2012
$39.99
N/A (N/A)
4,329 ±1,942
4,101 ±1,890
32:48 (04:20)
153
Dusk 12
Aug 22, 2014
$3.99
6% (44%)
10,024 ±2,955
6,835 ±2,440
01:59 (02:03)
154
Crouching Pony Hidden Dragon
Jul 14, 2014
$9.99
N/A (N/A)
25,972 ±4,757
4,784 ±2,041
00:16 (00:11)
155
Polterheist
Feb 22, 2017
$1.24
5% (41%)
6,379 ±2,357
4,784 ±2,041
01:37 (01:34)
156
Bladestar
Jan 15, 2016
$9.99
N/A (N/A)
4,329 ±1,942
3,417 ±1,725
03:13 (03:15)
157
Beyond Space Remastered Edition
Jun 18, 2014
$4.99
4% (40%)
37,135 ±5,688
24,605 ±4,630
02:12 (01:31)
158
Disney Fairies: Tinker Bell's Adventure
Oct 6, 2014
$19.99
N/A (N/A)
6,607 ±2,399
4,101 ±1,890
03:00 (02:54)
159
CDF Ghostship
Jun 26, 2015
$9.59
3% (34%)
5,012 ±2,089
3,873 ±1,837
01:01 (00:43)
160
Super Dungeon Bros
Nov 1, 2016
$19.99
N/A (N/A)
3,189 ±1,667
2,506 ±1,477
03:33 (03:40)
161
Raiden Legacy - Steam Edition
Dec 10, 2015
$9.99
N/A (N/A)
3,417 ±1,725
3,189 ±1,667
01:36 (01:54)
162
NightZ
Feb 14, 2017
$0.99
2% (30%)
5,012 ±2,089
3,873 ±1,837
00:23 (00:19)
163
Hush
Jul 29, 2015
$9.99
N/A (N/A)
12,075 ±3,243
8,657 ±2,746
07:37 (06:02)
164
Xenophage: Alien Bloodsport
May 5, 2014
Free
N/A (N/A)
54,221 ±6,873
2,506 ±1,477
00:05 (00:02)
165
The Slingshot VR
Jul 6, 2016
$1.79
N/A (N/A)
1,823 ±1,260
1,823 ±1,260
00:45 (00:37)
166
Masterspace
Jun 15, 2015
$13.99
1% (27%)
13,897 ±3,479
5,012 ±2,089
05:22 (02:59)
167
Alone in the Dark: Illumination
Jun 11, 2015
$19.99
1% (24%)
6,151 ±2,315
4,101 ±1,890
02:45 (01:15)
168
Battle For The Sun
Jul 22, 2015
$4.99
N/A (N/A)
7,974 ±2,635
456 ±630
00:57 (00:38)
169
Iron Soul
Feb 26, 2014
$4.99
N/A (N/A)
12,758 ±3,334
5,240 ±2,136
03:00 (03:09)