Awakened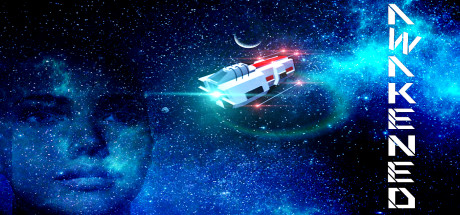 Store | Hub | SteamDB | Site
Developer: Jesper Michael Petersen Publisher: Jesper Michael Petersen
Genre: Casual, Indie, RPG
Languages: English, French, Spanish
Tags: RPG (23), Casual (23), Indie (23)
Category: Single-player
Release date: Jun 29, 2016
Price: $2.99
Owners: 7,382 ± 2,439
Followers: 88
Peak concurrent players yesterday: 1
YouTube stats: 46,394 views and 432 comments for videos uploaded last week, 15 new videos uploaded yesterday.

Steam Spy is still in beta, so expect major bugs.
Peak daily concurrent players:
CCU data courtesy of SteamDB. Used with permission.
Hourly concurrent players:
YouTube:
The views data is based on top 50 videos uploaded last week. Actual number of views might be more than the number shown.

The displayed number of videos uploaded yesterday is limited to 50, so if there were more videos uploaded, the number will still show 50.

If the game has commonly used word as its name (like "FEAR" or "Volume") its number of Youtube views might be wrong.
Games similar to this one:
#
Game
Release date

Price

Score rank
(Userscore / Metascore)

Owners

Players

Playtime (Median)

1
Heart of Ember CH1
Jul 27, 2015
$4.99
N/A (N/A)
3,164 ±1,597
211 ±412
00:04 (00:01)
2
Hover Hazard
Oct 21, 2016
$1.99
N/A (N/A)
106,307 ±9,258
100,823 ±9,016
03:34 (03:31)
3
Diorama No.3 : The Marchland
Apr 5, 2016
$2.99
N/A (N/A)
22,569 ±4,266
1,476 ±1,091
00:09 (00:13)
4
Wave Mechanics
Aug 3, 2015
$0.99
N/A (N/A)
11,390 ±3,030
1,687 ±1,166
02:38 (01:16)
5
Fiber Twig: Midnight Puzzle
Oct 26, 2016
$2.99
N/A (N/A)
7,804 ±2,508
844 ±824
00:29 (00:25)
6
A Long Way Home
May 27, 2016
$1.99
N/A (N/A)
7,804 ±2,508
5,695 ±2,143
02:35 (02:45)
7
Gem Forge
Nov 1, 2016
$1.99
N/A (N/A)
11,179 ±3,002
9,914 ±2,827
03:42 (04:00)
8
Magic Tavern
Nov 23, 2016
$0.99
N/A (N/A)
9,914 ±2,827
1,055 ±922
01:08 (01:50)
9
Mini's Magic World
May 12, 2016
$6.99
N/A (N/A)
2,109 ±1,304
844 ±824
05:17 (03:32)
10
Mondrian - Abstraction in Beauty
Sep 21, 2015
$4.99
N/A (N/A)
4,429 ±1,890
2,953 ±1,543
03:40 (04:11)
11
Subterrarium
May 26, 2016
$4.99
N/A (N/A)
1,906 ±1,522
318 ±621
00:05 (00:02)
12
Duckpocalypse
Aug 22, 2016
$2.99
N/A (N/A)
3,164 ±1,597
1,055 ±922
00:12 (00:15)
13
Atomic Reconstruction
Dec 18, 2016
$1.99
N/A (N/A)
1,588 ±1,389
953 ±1,076
03:51 (02:01)
14
Breezeblox
May 15, 2015
$2.99
N/A (N/A)
9,492 ±2,766
1,898 ±1,237
01:01 (01:09)
15
Bad Sector HDD
Oct 14, 2016
$0.99
N/A (N/A)
2,320 ±1,367
1,898 ±1,237
02:13 (02:27)
16
Sally's Law
Aug 24, 2016
$3.99
89% (94%)
2,109 ±1,304
1,687 ±1,166
02:02 (01:17)
17
Super Destronaut
Aug 26, 2016
$1.99
N/A (N/A)
5,273 ±2,062
844 ±824
00:14 (00:17)
18
Henry The Hamster Handler
Jan 16, 2017
$4.99
N/A (N/A)
2,742 ±1,487
1,266 ±1,010
01:37 (01:35)
19
Monster Maze VR
Oct 19, 2016
$3.99
N/A (N/A)
6,117 ±2,221
1,476 ±1,091
00:38 (00:25)
20
Glow
Oct 14, 2016
$4.99
N/A (N/A)
8,226 ±2,575
211 ±412
00:01 (00:00)
21
Warka Flarka Flim Flam
Dec 22, 2016
$1.99
N/A (N/A)
844 ±824
211 ±412
00:10 (00:03)
22
Never give up!
Dec 29, 2016
$1.19
N/A (N/A)
3,164 ±1,597
2,531 ±1,428
04:37 (03:41)
23
Escape: Close Call
Mar 24, 2016
$6.99
N/A (N/A)
1,476 ±1,091
844 ±824
02:52 (02:53)
24
Rainbow Hero
Mar 19, 2015
$1.99
N/A (N/A)
2,742 ±1,487
422 ±583
08:24 (05:34)
25
Spell Casting: Meowgically Enhanced Edition
Sep 2, 2016
$5.99
N/A (N/A)
5,273 ±2,062
3,586 ±1,700
02:45 (03:14)
26
Robo Miner
Jun 11, 2015
$2.99
N/A (N/A)
6,961 ±2,369
422 ±583
12:09 (07:53)
27
Plates
Aug 19, 2016
$0.99
N/A (N/A)
1,270 ±1,243
953 ±1,076
01:12 (01:18)
28
Pinball Inside: A VR Arcade Game
Mar 8, 2017
Free
N/A (N/A)
6,539 ±2,296
3,375 ±1,649
00:05 (00:06)
29
Fruits Inc. Deluxe Pack
Feb 19, 2015
$7.99
N/A (N/A)
8,859 ±2,672
1,055 ±922
01:38 (02:41)
30
Dungeon Manager ZV 2
Feb 17, 2017
$5.99
N/A (N/A)
633 ±714
422 ±583
00:50 (00:33)
31
Ghostdream
Oct 24, 2016
$5.99
N/A (N/A)
4,219 ±1,844
2,109 ±1,304
02:50 (02:52)
32
BlockAid
Jul 26, 2016
$14.99
N/A (N/A)
2,531 ±1,428
422 ±583
01:44 (01:09)
33
Wish -tale of the sixteenth night of lunar month-
Aug 19, 2016
$7.99
N/A (N/A)
635 ±878
635 ±878
01:39 (01:39)
34
Astral Gun
Feb 2, 2016
$1.99
N/A (N/A)
953 ±1,076
953 ±1,076
00:17 (00:20)
35
Brother Wings
Jan 10, 2017
$0.99
N/A (N/A)
74,457 ±7,748
72,348 ±7,637
03:32 (03:30)
36
Car Mechanic Manager
Sep 23, 2015
$4.99
N/A (N/A)
10,335 ±2,887
1,898 ±1,237
01:23 (01:49)
37
Push The Crate
Jul 12, 2016
$1.99
N/A (N/A)
1,055 ±922
0 ±0
00:00 (00:00)
38
Savana
Jul 26, 2016
$14.99
N/A (N/A)
2,531 ±1,428
211 ±412
00:01 (00:00)
39
Twin Robots
Aug 4, 2015
$4.99
N/A (N/A)
1,588 ±1,389
953 ±1,076
01:01 (01:30)
40
Our Wonderful World
Nov 29, 2016
$0.99
N/A (N/A)
69,395 ±7,480
63,067 ±7,131
03:33 (03:30)
41
Underground Keeper
Aug 15, 2016
$1.74
N/A (N/A)
3,797 ±1,749
2,320 ±1,367
01:34 (01:58)
42
Cricket Captain 2016
Jul 4, 2016
$12.99
N/A (N/A)
8,859 ±2,672
8,648 ±2,640
92:42 (27:43)
43
Songs2See
Nov 26, 2013
$14.99
11% (53%)
3,586 ±1,700
1,898 ±1,237
03:31 (03:17)
44
Spellbind : Luppe's tale
Mar 4, 2016
$2.99
N/A (N/A)
9,281 ±2,735
7,804 ±2,508
03:54 (03:58)
45
Stars
Aug 30, 2016
$14.99
N/A (N/A)
1,476 ±1,091
1,476 ±1,091
03:47 (05:13)
46
gShift
Aug 25, 2015
$0.99
N/A (N/A)
7,382 ±2,439
0 ±0
00:00 (00:00)
47
Trawl
May 13, 2016
$6.99
N/A (N/A)
1,476 ±1,091
844 ±824
00:18 (00:23)
48
Jumpix Jump
Feb 15, 2016
$3.99
N/A (N/A)
3,375 ±1,649
633 ±714
00:42 (00:41)
49
Hotel Blind
Apr 5, 2016
$1.99
N/A (N/A)
3,797 ±1,749
633 ±714
00:18 (00:15)
50
Bounders and Cads
Jul 8, 2014
$1.99
N/A (N/A)
1,055 ±922
633 ±714
02:43 (02:04)
51
BattleQuiz
Sep 3, 2015
$2.99
N/A (N/A)
1,266 ±1,010
422 ±583
00:18 (00:12)