Space, VR!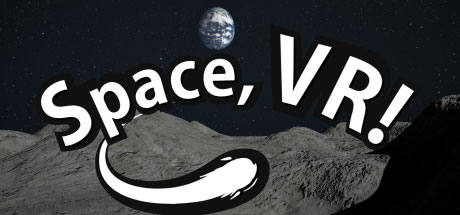 Store | Hub | SteamDB
Developer: James Nye, Copeland Williams Publisher: Self
Genre: Indie
Languages: English
Tags: Indie (21), VR (12), Space (12), VR Only (1)
Category: Single-player
Release date: Mar 2, 2017 (previously in Early Access)
Price: $1.99
Owners: 1,564 ± 1,248
Players total: 779 ± 1,077 (49.79%)
Followers: 177
YouTube stats: 46 views and 9 comments for videos uploaded last week, 0 new videos uploaded yesterday.
Playtime total: 00:24 (average) 00:24 (median)

Steam Spy is still in beta, so expect major bugs.
Peak daily concurrent players:
CCU data courtesy of SteamDB. Used with permission.
Hourly concurrent players:
YouTube:
The views data is based on top 50 videos uploaded last week. Actual number of views might be more than the number shown.

The displayed number of videos uploaded yesterday is limited to 50, so if there were more videos uploaded, the number will still show 50.

If the game has commonly used word as its name (like "FEAR" or "Volume") its number of Youtube views might be wrong.
Games similar to this one:
#
Game
Release date

Price

Score rank
(Userscore / Metascore)

Owners

Players

Playtime (Median)

1
Salmon Ninja
Sep 29, 2016
$8.99
N/A (N/A)
779 ±1,077
389 ±761
00:06 (00:03)
2
Pen Island VR
Oct 14, 2016
$7.99
N/A (N/A)
1,586 ±2,196
793 ±1,553
00:55 (00:55)
3
Magnetized
Oct 16, 2016
$2.99
N/A (N/A)
4,951 ±2,222
3,388 ±1,838
02:23 (02:59)
4
Trigonarium
Aug 31, 2015
$2.99
N/A (N/A)
2,345 ±1,529
1,824 ±1,348
01:34 (02:58)
5
Sullen
Dec 21, 2016
$2.99
N/A (N/A)
1,824 ±1,348
1,042 ±1,019
02:21 (01:57)
6
Tacopocalypse
Mar 14, 2017
$4.99
N/A (N/A)
3,388 ±1,838
1,303 ±1,139
02:48 (00:13)
7
Con Amore
Jul 25, 2016
$7.99
N/A (N/A)
779 ±1,077
389 ±761
01:19 (00:39)
8
CapRiders: Euro Soccer
Apr 7, 2017
$7.99
N/A (N/A)
779 ±1,077
389 ±761
13:38 (06:49)
9
Drop Out 0
Sep 16, 2016
$1.99
N/A (N/A)
7,297 ±2,697
6,515 ±2,548
03:40 (03:48)
10
Battle Crust
Feb 25, 2016
$7.99
N/A (N/A)
1,303 ±1,139
1,042 ±1,019
02:34 (03:08)
11
Black Hole Hazard
Aug 28, 2016
$4.99
N/A (N/A)
2,345 ±1,529
1,303 ±1,139
02:33 (03:16)
12
Elisa: the Innkeeper
Mar 28, 2017
$9.99
39% (76%)
5,994 ±2,444
4,170 ±2,039
01:55 (00:57)
13
Neon Warp
Jul 29, 2016
$1.99
N/A (N/A)
4,691 ±2,162
2,345 ±1,529
02:13 (02:34)