Line / Dash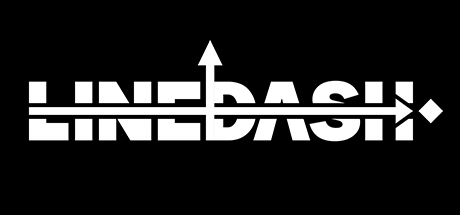 Store | Hub | SteamDB | Site
Developer: Davide A. Fiandra Publisher: Davide A. Fiandra, Simone Tagliaferri
Genre: Action, Indie
Languages: English
Tags: Indie (31), Action (21), Arcade (11), Singleplayer (11), 2D (11)
Category: Single-player, Steam Trading Cards, Partial Controller Support
Release date: Jul 11, 2016
Price: $1.99
YouTube stats: 4 views and 0 comments for videos uploaded last week, 1 new videos uploaded yesterday.

Steam Spy is still in beta, so expect major bugs.
Peak daily concurrent players:
CCU data courtesy of SteamDB. Used with permission.
Hourly concurrent players:
YouTube:
The views data is based on top 50 videos uploaded last week. Actual number of views might be more than the number shown.

The displayed number of videos uploaded yesterday is limited to 50, so if there were more videos uploaded, the number will still show 50.

If the game has commonly used word as its name (like "FEAR" or "Volume") its number of Youtube views might be wrong.
Games similar to this one:
#
Game
Release date

Price

Score rank
(Userscore / Metascore)

Owners

Players

Playtime (Median)

1
Farm Frenzy Collection
Aug 21, 2015
$19.99
N/A (N/A)
5,711 ±2,381
4,932 ±2,213
64:05 (27:53)
2
Punch Bomb
Dec 13, 2016
$6.99
N/A (N/A)
1,177 ±1,330
785 ±1,086
00:55 (00:55)
3
Mecha Ritz: Steel Rondo
Jun 9, 2016
$6.99
N/A (N/A)
1,962 ±1,717
1,177 ±1,330
09:00 (06:43)
4
Color Symphony 2
Oct 16, 2015
$9.99
N/A (N/A)
3,375 ±1,831
1,558 ±1,243
00:20 (00:20)
5
Sector Six
May 1, 2016
$9.99
N/A (N/A)
5,452 ±2,327
3,634 ±1,900
03:29 (03:42)
6
Flood of Light
Jun 15, 2017
$3.99
99% (98%)
4,932 ±2,213
3,375 ±1,831
04:07 (03:08)
7
ZeGame
May 27, 2016
$4.99
N/A (N/A)
1,177 ±1,330
785 ±1,086
00:19 (00:18)
8
Wait - Extended
Oct 29, 2015
$7.99
N/A (N/A)
4,932 ±2,213
2,856 ±1,684
04:21 (05:33)
9
Jumps
Mar 31, 2017
$1.99
N/A (N/A)
2,856 ±1,684
2,596 ±1,605
03:16 (03:44)
10
Awaken
Jan 26, 2017
$29.99
N/A (N/A)
2,380 ±2,690
1,586 ±2,197
00:16 (00:26)
11
TormentorPunisher
Jun 2, 2017
$7.99
92% (95%)
56,852 ±7,514
15,316 ±3,900
03:15 (02:07)
12
LEAVES - The Journey
Mar 7, 2017
$7.99
N/A (N/A)
2,856 ±1,684
1,298 ±1,135
03:59 (03:35)
13
LOST ORBIT
May 12, 2015
$11.99
N/A (N/A/72%)
1,177 ±1,330
1,177 ±1,330
04:51 (05:48)
14
Critical Annihilation
Feb 12, 2016
$9.99
86% (93%)
6,490 ±2,539
6,490 ±2,539
03:22 (02:08)
15
Splody
Mar 21, 2017
$6.99
N/A (N/A)
1,558 ±1,243
1,298 ±1,135
00:52 (01:05)
16
Semispheres
Feb 14, 2017
$9.99
N/A (N/A)
793 ±1,553
793 ±1,553
02:09 (02:09)
17
Waves 2
Dec 16, 2015
$9.99
N/A (N/A)
1,038 ±1,015
1,038 ±1,015
04:45 (06:00)
18
Hover Cubes: Arena
May 2, 2016
$14.99
N/A (N/A)
793 ±1,553
0 ±0
00:00 (00:00)
19
Geo
Jan 31, 2017
$8.99
N/A (N/A)
2,077 ±1,436
2,077 ±1,436
03:29 (04:31)
20
Gathering Sky
Aug 13, 2015
$4.99
N/A (N/A)
2,596 ±1,605
1,298 ±1,135
00:43 (00:50)
21
Trapper's Delight
Jul 19, 2016
$9.99
67% (88%)
5,452 ±2,327
4,673 ±2,154
03:39 (03:32)
22
Armed Against the Undead
Jun 17, 2016
$19.99
N/A (N/A)
2,596 ±1,605
2,596 ±1,605
01:27 (01:10)
23
Runbow
Nov 18, 2016
$14.99
N/A (N/A)
2,336 ±1,523
2,336 ±1,523
01:33 (00:31)
24
Stratus: Battle For The Sky
Dec 2, 2016
$15.99
N/A (N/A)
793 ±1,553
793 ±1,553
01:58 (01:58)
25
Stellar Interface
Nov 21, 2016
$12.99
N/A (N/A)
5,711 ±2,381
3,634 ±1,900
05:01 (08:24)
26
My Night Job
Apr 21, 2016
$3.99
N/A (N/A)
7,009 ±2,638
4,932 ±2,213
01:47 (01:09)
27
SUPER IMPOSSIBLE ROAD
May 11, 2016
$12.99
59% (85%)
3,115 ±1,759
2,856 ±1,684
02:17 (03:02)
28
Tvori
Aug 25, 2016
$19.99
N/A (N/A)
1,558 ±1,243
1,558 ±1,243
00:46 (01:07)
29
Sumeru
Sep 21, 2016
$6.99
53% (83%)
3,115 ±1,759
2,336 ±1,523
03:07 (03:58)
30
Super Arcade Football
Apr 4, 2016
$9.99
51% (82%)
3,894 ±1,966
2,856 ±1,684
00:56 (01:16)
31
Quantum Chess
Dec 12, 2016
$9.99
N/A (N/A)
1,558 ±1,243
1,298 ±1,135
00:37 (00:39)
32
Sophie's Guardian
Oct 21, 2016
$8.99
N/A (N/A)
793 ±1,553
793 ±1,553
00:28 (00:28)
33
Melon Simulator
Nov 3, 2016
$4.99
N/A (N/A)
785 ±1,086
785 ±1,086
00:05 (00:05)
34
Goodbye My King
Jun 16, 2017
$2.99
N/A (N/A)
2,077 ±1,436
1,817 ±1,343
02:08 (04:23)
35
Drums Hero PC
Jun 21, 2017
$4.99
N/A (N/A)
1,558 ±1,243
260 ±507
00:55 (00:18)
36
Rogues Like Us
Feb 10, 2017
$9.99
N/A (N/A)
793 ±1,553
0 ±0
00:00 (00:00)
37
Doodle Mafia
Apr 20, 2017
$5.99
N/A (N/A)
9,605 ±3,088
8,048 ±2,827
03:28 (03:10)
38
100nya
Nov 12, 2016
$0.99
N/A (N/A)
2,380 ±2,690
793 ±1,553
06:54 (06:54)
39
ICARUS.1
Nov 17, 2016
$6.99
N/A (N/A)
1,558 ±1,243
0 ±0
00:00 (00:00)
40
Market Tycoon
May 11, 2017
$9.99
27% (69%)
3,634 ±1,900
3,634 ±1,900
05:03 (08:19)
41
Dark Horizons: Mechanized Corps
Jul 22, 2014
$14.99
N/A (N/A)
1,817 ±1,343
1,817 ±1,343
05:54 (00:48)
42
XenoShyft
Mar 29, 2016
$9.99
N/A (N/A)
2,596 ±1,605
2,077 ±1,436
11:37 (03:40)
43
Jidousha Shakai
Apr 28, 2017
$19.99
22% (65%)
4,413 ±2,093
4,413 ±2,093
05:24 (03:05)
44
Shadow Mist
May 10, 2017
$4.99
N/A (N/A)
1,569 ±1,535
1,177 ±1,330
03:47 (05:34)
45
A Mass of Dead
Jul 15, 2015
$4.99
N/A (N/A)
1,569 ±1,535
1,177 ±1,330
01:31 (01:06)
46
Dragonflight
Jul 27, 2017
$9.99
9% (51%)
1,298 ±1,135
1,298 ±1,135
00:23 (00:31)
47
Starlight Drifter
May 18, 2016
$12.99
N/A (N/A)
2,077 ±1,436
779 ±879
00:54 (00:48)
48
MyRPG Master
Feb 9, 2015
$39.99
6% (45%)
785 ±1,086
392 ±767
341:51 (170:55)
49
Agenda
Sep 21, 2016
$9.99
N/A (N/A)
1,298 ±1,135
1,038 ±1,015
01:37 (01:51)
50
Atomic Space Command
Oct 13, 2016
$14.99
N/A (N/A)
785 ±1,086
785 ±1,086
00:38 (00:38)