App

UNCORPOREAL - "Alcatraz Island Lofts"
UNCORPOREAL - "Alcatraz Island Lofts"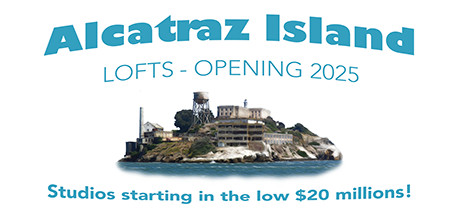 Store | Hub | SteamDB | Site
Developer: Uncorporeal Systems Publisher: Uncorporeal Systems
Genre: Free to Play, Indie
Languages: English
Tags: Free to Play (24), Indie (21), VR (5), VR Only (1)
Category: Single-player
Release date: Jul 20, 2016
Free
Owners: 31,316 ± 6,008
Players total: 3,613 ± 2,041 (11.54%)
Followers: 174
Playtime total: 00:02 (average) 00:03 (median)

Steam Spy is still in beta, so expect major bugs.
Peak daily concurrent players:
CCU data courtesy of SteamDB. Used with permission.
Hourly concurrent players:
YouTube:
The views data is based on top 50 videos uploaded last week. Actual number of views might be more than the number shown.

The displayed number of videos uploaded yesterday is limited to 50, so if there were more videos uploaded, the number will still show 50.

If the game has commonly used word as its name (like "FEAR" or "Volume") its number of Youtube views might be wrong.
Games similar to this one:
#
Game
Release date

Price

Score rank
(Userscore / Metascore)

Owners

Players

Playtime (Median)

1
The VR Museum of Fine Art
Aug 20, 2016
Free
95% (96%)
80,698 ±9,644
39,747 ±6,769
00:20 (00:06)
2
Palinurus
Dec 9, 2016
Free
95% (96%)
10,238 ±3,435
2,710 ±1,767
01:28 (00:47)
3
Geneforge 2
Jul 1, 2003
$19.99
N/A (N/A)
107,497 ±11,131
7,227 ±2,886
16:25 (07:36)
4
Floating Point
Jun 6, 2014
Free
92% (95%)
935,253 ±32,805
422,159 ±22,052
01:03 (00:15)
5
Canvas The Gallery
Feb 16, 2017
Free
89% (94%)
31,617 ±6,037
25,896 ±5,463
00:30 (00:18)
6
Counter Agents
Dec 1, 2016
Free
89% (94%)
33,122 ±6,179
22,282 ±5,068
25:34 (00:17)
7
Dimensional Rift
Feb 8, 2017
Free
N/A (N/A)
7,227 ±2,886
4,216 ±2,204
00:39 (00:54)
8
Windscape
Sep 1, 2016
$16.99
81% (92%)
6,926 ±2,825
4,517 ±2,281
03:42 (02:51)
9
Darklands
Oct 17, 2014
$6.99
81% (92%)
22,282 ±5,068
7,829 ±3,004
05:34 (01:46)
10
Quanero VR
Aug 12, 2016
Free
81% (92%)
91,839 ±10,288
47,275 ±7,382
00:17 (00:09)
11
Magical Otoge Ciel
Aug 26, 2016
Free
77% (91%)
40,048 ±6,794
13,550 ±3,952
03:03 (00:57)
12
Geneforge 5: Overthrow
Nov 1, 2008
$19.99
N/A (N/A)
107,497 ±11,131
16,561 ±4,369
09:04 (00:09)
13
Vintage VR
May 2, 2016
Free
N/A (N/A)
39,747 ±6,769
8,130 ±3,061
00:07 (00:03)
14
Lords of Magic: Special Edition
Dec 3, 2015
$4.99
74% (90%)
28,606 ±5,742
15,959 ±4,289
09:52 (02:14)
15
One Thousand Lies
Apr 24, 2016
Free
74% (90%)
97,861 ±10,620
45,468 ±7,239
02:12 (00:14)
16
Sunset's Ashes
Nov 17, 2016
Free
74% (90%)
19,572 ±4,750
3,011 ±1,863
00:05 (00:06)
17
Carpe Diem
Nov 30, 2015
Free
74% (90%)
303,219 ±18,691
209,574 ±15,540
00:31 (00:08)
18
Blocks by Google
Jul 6, 2017
Free
74% (90%)
67,449 ±8,817
37,940 ±6,613
01:28 (00:11)
19
Wizardry 7: Crusaders of the Dark Savant
Sep 10, 2013
$4.99
70% (89%)
106,594 ±11,084
22,884 ±5,136
19:10 (00:23)
20
Wander No More
Feb 18, 2017
Free
70% (89%)
12,044 ±3,726
5,119 ±2,429
00:36 (00:33)
21
Nethergate: Resurrection
Oct 5, 2012
$4.99
N/A (N/A)
61,126 ±8,394
16,561 ±4,369
02:54 (00:19)
22
You Have 10 Seconds 2
Aug 25, 2016
Free
67% (88%)
158,385 ±13,510
117,132 ±11,619
00:45 (00:18)
23
Soundscape - Demo Edition
May 16, 2017
Free
N/A (N/A)
22,884 ±5,136
12,948 ±3,863
00:12 (00:08)
24
Without Within
Jan 22, 2015
Free
67% (88%)
229,447 ±16,260
93,043 ±10,356
00:13 (00:09)
25
Red String of Fate
Feb 24, 2017
Free
67% (88%)
19,873 ±4,786
11,141 ±3,583
02:42 (00:21)
26
Half-Life: A Place in the West
Sep 29, 2016
Free
64% (87%)
83,107 ±9,787
40,349 ±6,820
00:59 (00:06)
27
The Bottom of the Well
Mar 3, 2016
Free
64% (87%)
94,850 ±10,456
47,576 ±7,405
00:59 (00:21)
28
Max Gentlemen
Aug 21, 2014
Free
64% (87%)
256,246 ±17,183
127,972 ±12,145
00:24 (00:10)
29
Geneforge 3
Apr 1, 2005
$19.99
N/A (N/A)
107,497 ±11,131
4,216 ±2,204
15:48 (25:04)
30
A.I.M.2 Clan Wars
May 22, 2014
$2.99
61% (86%)
40,650 ±6,845
9,334 ±3,280
07:44 (04:06)
31
Freedom Force vs. the Third Reich
May 29, 2009
$4.99
61% (86%)
252,030 ±17,041
51,189 ±7,681
02:58 (00:26)
32
Totemori
Feb 10, 2017
Free
61% (86%)
73,170 ±9,184
58,115 ±8,184
00:32 (00:11)
33
Breath of Death VII
Jul 13, 2011
$2.99
56% (84%)
614,268 ±26,595
192,711 ±14,902
01:38 (00:32)
34
how do you Do It?
Feb 27, 2015
Free
56% (84%)
321,286 ±19,239
203,250 ±15,304
00:14 (00:03)
35
Boofle's Home
Mar 27, 2017
Free
N/A (N/A)
7,528 ±2,945
2,710 ±1,767
00:04 (00:08)
36
Asdivine Hearts
Feb 1, 2016
$9.99
N/A (N/A)
37,338 ±6,560
4,818 ±2,356
04:30 (01:19)
37
The Puppet Master
Oct 21, 2016
Free
N/A (N/A)
14,453 ±4,082
2,409 ±1,666
00:13 (00:12)
38
Gorky 17
Sep 27, 2013
$4.99
48% (81%)
591,684 ±26,102
120,445 ±11,782
02:29 (00:18)
39
Lost girl`s [diary]
Mar 24, 2016
Free
48% (81%)
90,032 ±10,187
44,263 ±7,143
00:34 (00:21)
40
VRIQ
May 3, 2017
Free
N/A (N/A)
11,442 ±3,632
4,818 ±2,356
01:21 (00:11)
41
Kio's Adventure
Apr 5, 2017
$1.99
46% (80%)
32,219 ±6,094
23,788 ±5,236
02:01 (01:40)
42
Anachronox
Oct 17, 2013
$6.99
46% (80%/77%)
239,083 ±16,598
23,487 ±5,203
02:26 (00:25)
43
Star Wolves
Mar 2, 2010
$3.99
46% (80%)
82,505 ±9,752
28,304 ±5,712
10:57 (02:24)
44
The Average Everyday Adventures of Samantha Browne
Apr 18, 2016
Free
42% (78%)
80,397 ±9,626
45,167 ±7,215
00:28 (00:22)
45
Time Leap Paradise SUPER LIVE!
Dec 15, 2016
Free
42% (78%)
35,230 ±6,372
24,390 ±5,302
00:20 (00:07)
46
Wizardry 6: Bane of the Cosmic Forge
Sep 10, 2013
$4.99
42% (78%)
106,594 ±11,084
28,003 ±5,681
10:16 (00:18)
47
Omikron: The Nomad Soul
Sep 26, 2013
$9.99
40% (77%)
189,098 ±14,762
42,758 ±7,020
03:11 (00:17)
48
Bitku
Feb 9, 2017
Free
N/A (N/A)
13,249 ±3,908
9,033 ±3,227
00:12 (00:07)
49
Labyrinth
Mar 7, 2016
Free
38% (76%)
29,509 ±5,832
17,464 ±4,487
06:48 (00:41)
50
Kira
Mar 22, 2017
Free
N/A (N/A)
10,840 ±3,535
6,323 ±2,700
00:40 (00:03)
51
Nick
Dec 1, 2017
Free
N/A (N/A)
20,777 ±4,894
8,732 ±3,172
03:37 (00:05)
52
Fantasy Tales Online
May 5, 2016
Free
34% (74%)
141,522 ±12,771
99,367 ±10,702
01:45 (00:14)
53
Dofus
Nov 15, 2016
Free
33% (73%/72%)
41,252 ±6,896
28,003 ±5,681
08:06 (00:59)
54
Soulbringer
Mar 13, 2014
$9.99
N/A (N/A/70%)
288,164 ±18,221
14,453 ±4,082
01:45 (00:09)
55
Among Ripples
Jan 22, 2015
Free
29% (71%)
464,013 ±23,118
285,755 ±18,145
00:15 (00:05)
56
Data Hacker: Initiation
Jul 21, 2014
$2.99
29% (71%)
213,187 ±15,674
71,062 ±9,050
04:41 (05:05)
57
Battlegrounds of Eldhelm
Oct 22, 2014
Free
28% (70%)
122,251 ±11,870
38,241 ±6,639
02:36 (00:20)
58
Vulture for NetHack
Feb 2, 2015
$2.99
28% (70%)
17,163 ±4,448
12,948 ±3,863
04:45 (01:36)
59
Anarchy Arcade
Sep 3, 2014
Free
26% (69%)
663,349 ±27,636
376,691 ±20,831
02:31 (00:14)
60
ROSE Online
Oct 23, 2012
Free
26% (69%)
502,555 ±24,058
66,245 ±8,738
08:19 (00:25)
61
Gods and Idols
Dec 12, 2016
Free
26% (69%)
121,950 ±11,855
89,731 ±10,170
02:38 (00:20)
62
Atulos Online
Apr 30, 2016
Free
26% (69%)
60,523 ±8,352
28,606 ±5,742
00:51 (00:15)
63
Windforge
Mar 11, 2014
$9.99
26% (69%/53%)
77,085 ±9,426
28,606 ±5,742
16:28 (01:48)
64
Lifeliqe VR Museum
Nov 4, 2016
Free
N/A (N/A)
18,970 ±4,676
5,721 ±2,568
00:23 (00:08)
65
Emerland Solitaire: Endless Journey
Jul 17, 2016
Free
N/A (N/A)
30,713 ±5,950
4,216 ±2,204
08:15 (01:37)
66
ACE - Arena: Cyber Evolution
Aug 18, 2014
Free
24% (67%)
496,834 ±23,921
196,325 ±15,041
03:33 (00:15)
67
Arcane Worlds
Jan 28, 2014
$9.99
23% (66%)
29,509 ±5,832
12,346 ±3,772
01:45 (00:18)
68
Metaverse Construction Kit
Dec 6, 2015
Free
23% (66%)
140,017 ±12,703
71,062 ±9,050
00:23 (00:09)
69
Lamia Must Die
Aug 26, 2015
Free
23% (66%)
76,181 ±9,371
15,658 ±4,248
00:16 (00:13)
70
Freedom Force
May 29, 2009
$4.99
23% (66%/90%)
273,409 ±17,749
117,735 ±11,649
02:48 (00:45)
71
Jonah's Path
Jul 7, 2016
Free
23% (66%)
60,523 ±8,352
18,368 ±4,601
00:07 (00:04)
72
RoShamBo
Jul 14, 2016
Free
21% (64%)
191,507 ±14,856
128,876 ±12,187
00:50 (00:22)
73
Warside
May 5, 2015
Free
21% (64%)
181,871 ±14,477
76,482 ±9,389
01:04 (00:27)
74
Serpent in the Staglands
May 28, 2015
$19.99
19% (63%/75%)
9,334 ±3,280
7,829 ±3,004
04:30 (01:49)
75
Legend of Dungeon: Masters
Nov 30, 2015
Free
18% (62%)
124,359 ±11,972
71,665 ±9,089
00:29 (00:02)
76
KnightShift
Sep 27, 2013
$6.99
18% (62%)
819,325 ±30,708
124,359 ±11,972
01:39 (00:04)
77
9Dragons
Feb 14, 2017
Free
18% (62%)
32,520 ±6,122
21,078 ±4,929
26:38 (00:15)
78
Trapped Dead: Lockdown
Mar 20, 2015
$9.99
N/A (N/A)
29,810 ±5,862
8,431 ±3,117
02:39 (01:32)
79
SurrealVR
Apr 15, 2016
Free
18% (62%)
66,245 ±8,738
20,476 ±4,858
00:12 (00:07)
80
UNCORPOREAL - "Fluffy!"
Jul 20, 2016
Free
N/A (N/A)
37,338 ±6,560
6,926 ±2,825
00:16 (00:09)
81
Maneki's Curse
Oct 25, 2016
Free
N/A (N/A)
11,141 ±3,583
1,506 ±1,317
00:36 (00:58)
82
FlyingRock: Arena
Jun 22, 2017
Free
N/A (N/A)
10,539 ±3,485
6,323 ±2,700
155:46 (00:21)
83
Red Stone Online
Apr 2015
Free
13% (57%)
108,400 ±11,178
32,219 ±6,094
02:51 (00:16)
84
Terminal Hacker
Dec 1, 2016
Free
13% (56%)
24,089 ±5,269
14,152 ±4,039
66:46 (00:05)
85
Force of Elements
Dec 29, 2015
Free
12% (55%)
37,338 ±6,560
7,829 ±3,004
03:10 (00:51)
86
Racecar.io
Oct 18, 2016
Free
12% (55%)
71,062 ±9,050
53,297 ±7,838
00:25 (00:06)
87
Mathoria: It All Adds Up
Mar 30, 2016
Free
11% (54%)
42,457 ±6,996
6,926 ±2,825
00:23 (00:16)
88
Destination: Pluto The VR Experience
Jan 20, 2017
Free
N/A (N/A)
10,539 ±3,485
4,216 ±2,204
00:35 (00:20)
89
Realms of Arkania: Blade of Destiny
Jul 29, 2013
$14.99
10% (52%)
96,055 ±10,522
29,810 ±5,862
15:34 (01:22)
90
Cloney
Jan 19, 2016
Free
10% (52%)
92,742 ±10,339
51,189 ±7,681
00:13 (00:02)
91
The World II: Hunting BOSS
Nov 7, 2014
$1.99
9% (51%)
3,011 ±1,863
1,807 ±1,443
01:16 (01:24)
92
Frontier
Mar 4, 2016
$12.99
N/A (N/A)
4,517 ±2,281
903 ±1,020
01:44 (01:34)
93
Firefly Online Cortex
Jan 29, 2015
Free
9% (51%)
139,114 ±12,662
66,847 ±8,778
03:16 (00:17)
94
The Panic Room
Apr 27, 2016
Free
9% (51%)
94,850 ±10,456
52,092 ±7,749
02:47 (00:15)
95
R.A.W. Realms of Ancient War
Oct 11, 2012
$14.99
9% (50%)
389,036 ±21,170
120,445 ±11,782
02:55 (00:40)
96
Premium Pool
Mar 14, 2016
N/A
N/A (N/A)
255,042 ±17,143
190,905 ±14,832
01:42 (00:17)
97
Pandum online
Sep 16, 2016
Free
N/A (N/A)
21,680 ±4,999
5,119 ±2,429
00:08 (00:05)
98
Rock Paper Scissors Champion
Mar 2, 2016
Free
7% (47%)
80,397 ±9,626
39,446 ±6,743
00:46 (00:03)
99
Atom Universe
Mar 4, 2016
Free
7% (47%)
89,430 ±10,153
34,327 ±6,290
00:21 (00:10)
100
Badland Bandits
Jul 16, 2015
Free
7% (46%)
76,181 ±9,371
21,379 ±4,964
00:20 (00:06)
101
The Memory of Eldurim
Feb 7, 2014
$0.99
6% (45%)
11,442 ±3,632
6,624 ±2,763
01:56 (01:38)
102
Campaign Clicker
Oct 5, 2016
Free
6% (45%)
114,724 ±11,499
84,913 ±9,893
04:24 (00:14)
103
Piata
Sep 1, 2016
Free
N/A (N/A)
28,304 ±5,712
6,624 ±2,763
00:30 (00:05)
104
Age of Heroes: Conquest
Apr 17, 2017
Free
N/A (N/A)
17,766 ±4,525
12,948 ±3,863
42:20 (00:46)
105
Astral Terra
Nov 10, 2015
$14.99
4% (40%)
4,818 ±2,356
3,914 ±2,124
01:51 (00:57)
106
Heroes of Havoc: Idle Adventures
Dec 15, 2016
Free
4% (39%)
45,468 ±7,239
33,423 ±6,207
03:36 (00:25)
107
Weapons of Mythology - New Age -
Dec 15, 2016
Free
4% (39%)
15,056 ±4,166
7,227 ±2,886
01:09 (00:37)
108
Skyreach
Apr 29, 2016
Free
4% (38%)
92,441 ±10,322
51,490 ±7,704
00:07 (00:03)
109
Otherland MMO
Sep 12, 2016
Free
3% (36%)
41,252 ±6,896
16,260 ±4,329
02:01 (00:39)
110
Bitweb
Jun 3, 2015
Free
2% (33%)
68,955 ±8,915
8,431 ±3,117
00:07 (00:02)
111
Colonies Online
May 1, 2014
$14.99
2% (33%)
14,152 ±4,039
8,732 ±3,172
03:57 (02:15)
112
AVATARIKA
Apr 11, 2017
Free
2% (33%)
26,197 ±5,495
17,163 ±4,448
01:13 (00:32)
113
Two Brothers
Dec 3, 2013
N/A
N/A (N/A/57%)
112,014 ±11,362
13,249 ±3,908
00:35 (00:16)
114
Formula E powered by Virtually Live
May 20, 2017
Free
N/A (N/A)
171,634 ±14,064
50,286 ±7,613
00:14 (00:07)
115
ArcaniA: Fall of Setarrif
Oct 24, 2011
$14.99
2% (30%)
164,106 ±13,752
35,230 ±6,372
02:42 (00:25)
116
Drift GEAR Racing Free
Oct 21, 2016
Free
1% (26%)
73,170 ±9,184
52,695 ±7,793
00:11 (00:05)
117
Iesabel
Oct 11, 2013
$4.99
1% (25%)
205,057 ±15,372
40,048 ±6,794
01:56 (00:26)
118
SOLRAVEN
Mar 3, 2016
Free
N/A (N/A)
73,471 ±9,202
20,777 ±4,894
00:27 (00:06)
119
Damned Nation Reborn
Feb 12, 2015
$12.99
N/A (N/A)
9,334 ±3,280
3,011 ±1,863
00:30 (00:39)