App

UNCORPOREAL - "Alcatraz Island Lofts"
UNCORPOREAL - "Alcatraz Island Lofts"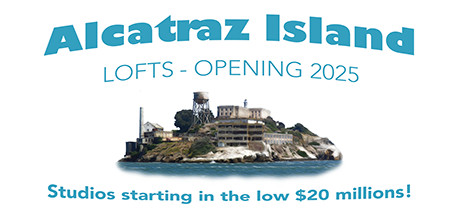 Store | Hub | SteamDB | Site
Developer: Uncorporeal Systems Publisher: Uncorporeal Systems
Genre: Free to Play, Indie
Languages: English
Tags: Free to Play (24), Indie (21), VR (5), VR Only (1)
Category: Single-player
Release date: Jul 20, 2016
Free
Owners: 30,127 ± 5,167
Players total: 2,781 ± 1,570 (9.23%)
Followers: 167
Peak concurrent players yesterday: 1
Playtime total: 00:08 (average) 00:05 (median)

Steam Spy is still in beta, so expect major bugs.
Peak daily concurrent players:
CCU data courtesy of SteamDB. Used with permission.
Hourly concurrent players:
YouTube:
The views data is based on top 50 videos uploaded last week. Actual number of views might be more than the number shown.

The displayed number of videos uploaded yesterday is limited to 50, so if there were more videos uploaded, the number will still show 50.

If the game has commonly used word as its name (like "FEAR" or "Volume") its number of Youtube views might be wrong.
Games similar to this one:
#
Game
Release date

Price

Score rank
(Userscore / Metascore)

Owners

Players

Playtime (Median)

1
Slime-san
Apr 7, 2017
$8.03
N/A (N/A)
117,030 ±10,183
19,003 ±4,104
02:00 (00:17)
2
JumpJet Rex
Apr 21, 2015
$9.99
97% (97%/76%)
185,163 ±12,808
35,688 ±5,624
01:08 (00:20)
3
VR Toolbox
Dec 26, 2016
$13.99
N/A (N/A)
3,708 ±1,812
695 ±785
00:05 (00:04)
4
The Metronomicon
Sep 29, 2016
$19.99
89% (94%/79%)
4,403 ±1,975
3,940 ±1,868
02:46 (02:54)
5
Found
Sep 14, 2016
Free
75% (90%)
35,457 ±5,605
13,673 ±3,481
10:05 (00:10)
6
Evolution VR
Feb 3, 2017
$9.99
N/A (N/A)
26,882 ±4,881
12,051 ±3,268
00:34 (00:19)
7
Avernum 6
May 11, 2012
$3.59
N/A (N/A)
79,488 ±8,393
10,892 ±3,107
04:29 (01:05)
8
They Breathe
May 23, 2014
$1.99
65% (87%)
59,558 ±7,265
41,250 ±6,046
01:47 (00:49)
9
Cubetractor
May 29, 2013
$9.99
N/A (N/A/75%)
259,321 ±15,156
47,044 ±6,457
01:05 (00:11)
10
Freaking Meatbags
Feb 4, 2015
$9.99
62% (86%/69%)
37,542 ±5,768
11,124 ±3,140
32:27 (00:47)
11
Lethal RPG: War
Jul 17, 2015
$2.99
59% (85%)
36,152 ±5,660
8,111 ±2,681
04:47 (00:43)
12
Diamond Dan
Oct 8, 2010
$4.99
N/A (N/A)
26,882 ±4,881
11,124 ±3,140
03:33 (00:15)
13
Plug & Play
Mar 5, 2015
$2.99
59% (85%)
93,161 ±9,086
60,253 ±7,307
01:25 (00:21)
14
Saira
Free
50% (81%)
428,725 ±19,484
50,984 ±6,722
00:58 (00:11)
15
FINAL FANTASY XI: Ultimate Collection Seekers Edition
Apr 19, 2013
$39.99
50% (81%)
15,990 ±3,764
14,136 ±3,539
29:00 (00:14)
16
Avernum 5
May 11, 2012
$3.59
N/A (N/A)
77,634 ±8,294
6,257 ±2,355
14:33 (00:27)
17
Estranged: Act II
Mar 17, 2017
Free
43% (78%)
7,416 ±2,563
3,940 ±1,868
00:42 (00:31)
18
AquaSnap Window Manager
Dec 18, 2015
$18.99
N/A (N/A)
5,098 ±2,125
1,159 ±1,013
00:23 (00:16)
19
Hurricane
Mar 6, 2017
$13.99
N/A (N/A)
1,159 ±1,013
927 ±906
01:09 (00:44)
20
Eternal Winter
Nov 24, 2014
$9.99
41% (77%)
19,235 ±4,129
9,733 ±2,937
01:12 (00:33)
21
Demise of Nations
Apr 21, 2015
Free
41% (77%)
97,796 ±9,309
32,908 ±5,400
04:04 (00:12)
22
Bullshot
Nov 22, 2016
$4.99
39% (76%)
13,905 ±3,510
8,111 ±2,681
01:40 (01:10)
23
POLYWAR
Dec 30, 2016
$2.99
39% (76%)
32,908 ±5,400
1,390 ±1,110
01:16 (00:53)
24
Where's My Mommy?
Mar 1, 2016
$5.99
37% (75%)
9,038 ±2,830
7,184 ±2,523
01:34 (00:53)
25
Secrets of Rtikon
Apr 17, 2014
$9.99
35% (74%)
190,261 ±12,983
35,920 ±5,642
00:56 (00:20)
26
Weird Worlds: Return to Infinite Space
Mar 19, 2013
$4.99
30% (71%/79%)
302,889 ±16,379
67,206 ±7,717
01:11 (00:10)
27
Inside a Star-filled Sky
May 14, 2011
$7.99
29% (70%)
20,857 ±4,299
18,771 ±4,079
01:11 (00:18)
28
Ted by Dawn
Jun 29, 2015
Free
N/A (N/A)
13,673 ±3,481
1,854 ±1,281
00:15 (00:22)
29
CAT Interstellar
Aug 28, 2015
$2.99
27% (69%)
33,371 ±5,438
21,320 ±4,347
01:26 (00:39)
30
Spate
Mar 27, 2014
$1.99
27% (69%/61%)
37,542 ±5,768
8,343 ±2,719
01:00 (00:47)
31
Aaru's Awakening
Feb 23, 2015
$14.99
N/A (N/A)
24,565 ±4,666
3,708 ±1,812
00:29 (00:17)
32
MIGHT
Jul 13, 2016
Free
N/A (N/A)
8,111 ±2,681
1,159 ±1,013
00:07 (00:06)
33
Spellgear
Apr 7, 2017
Free
25% (67%)
6,952 ±2,482
4,403 ±1,975
01:37 (00:21)
34
CubeGun
May 21, 2014
Free
25% (67%)
123,519 ±10,462
55,155 ±6,991
01:31 (00:22)
35
Unforgiven VR
Feb 23, 2017
$9.99
N/A (N/A)
4,635 ±2,026
1,390 ±1,110
00:17 (00:24)
36
Warbit
Apr 19, 2016
$0.99
20% (63%)
23,870 ±4,599
19,698 ±4,178
02:00 (01:28)
37
Distant Star: Revenant Fleet
Apr 7, 2015
$9.99
17% (61%)
16,222 ±3,791
12,282 ±3,299
05:04 (02:29)
38
KEL Reaper of Entropy
Nov 18, 2014
$1.99
N/A (N/A)
6,025 ±2,311
1,390 ±1,110
00:25 (00:35)
39
Devil's Bluff
Oct 28, 2015
$14.99
16% (60%)
22,943 ±4,509
9,270 ±2,866
01:54 (00:35)
40
Clans
Mar 13, 2014
$2.99
16% (60%)
22,016 ±4,417
2,781 ±1,570
00:53 (00:18)
41
Toby: The Secret Mine
Oct 20, 2015
$9.99
16% (60%)
26,882 ±4,881
17,149 ±3,898
02:19 (01:42)
42
FRONTIERS
Dec 15, 2014
$14.99
15% (58%)
71,840 ±7,979
15,527 ±3,709
01:19 (00:25)
43
Yohjo Simulator
Nov 17, 2015
$4.99
15% (58%)
4,171 ±1,922
2,317 ±1,433
00:30 (00:45)
44
One Tower
Nov 10, 2016
Free
14% (57%)
34,993 ±5,569
8,111 ±2,681
00:18 (00:08)
45
DreamLand
Jul 7, 2016
Free
14% (57%)
42,177 ±6,114
12,978 ±3,391
00:22 (00:07)
46
Colony Assault
Dec 15, 2015
$2.99
N/A (N/A)
1,159 ±1,013
463 ±640
00:04 (00:01)
47
Alien Spidy
Mar 20, 2013
$9.99
N/A (N/A)
48,666 ±6,567
11,819 ±3,236
00:59 (00:19)
48
Continue?9876543210
Jan 3, 2014
$9.99
12% (55%/62%)
19,466 ±4,153
10,197 ±3,006
00:39 (00:25)
49
After All
Apr 20, 2015
$0.99
N/A (N/A)
1,390 ±1,110
463 ±640
00:05 (00:01)
50
Storm United
Apr 17, 2015
$19.99
10% (52%)
24,797 ±4,688
8,806 ±2,793
01:01 (00:27)
51
Fire With Fire Tower Attack and Defense
Mar 29, 2016
Free
8% (49%)
80,878 ±8,466
40,787 ±6,012
00:48 (00:12)
52
Atom Universe
Mar 4, 2016
Free
7% (47%)
94,088 ±9,131
34,066 ±5,494
02:41 (00:11)
53
A Valley Without Wind 2
Feb 18, 2013
$2.39
7% (47%/68%)
206,252 ±13,517
47,739 ±6,504
02:19 (00:27)
54
Rollout
Sep 14, 2016
Free
N/A (N/A)
19,930 ±4,203
4,403 ±1,975
00:21 (00:08)
55
Advanced Gaming Platform::Epica
Dec 22, 2016
$9.99
N/A (N/A)
3,708 ±1,812
695 ±785
00:19 (00:17)
56
XLR
Apr 5, 2016
$4.99
N/A (N/A)
6,025 ±2,311
3,244 ±1,695
00:35 (00:31)
57
REVERSE SIDE
Jul 30, 2015
$13.99
6% (44%)
2,086 ±1,359
1,390 ±1,110
00:42 (00:51)
58
Grave Prosperity: Redux- part 1
Apr 17, 2015
Free
N/A (N/A)
159,208 ±11,877
8,806 ±2,793
00:10 (00:02)
59
Massive
Apr 14, 2016
$0.99
N/A (N/A)
3,940 ±1,868
1,159 ±1,013
00:20 (00:17)
60
King Arthur: Fallen Champions
Sep 16, 2011
$4.99
N/A (N/A/54%)
87,599 ±8,810
20,625 ±4,275
01:45 (00:46)
61
Deckbound Heroes
Mar 9, 2017
Free
N/A (N/A)
2,317 ±1,433
0 ±0
00:00 (00:00)
62
I must kill...: Fresh Meat
Nov 30, 2015
Free
2% (29%)
81,574 ±8,502
27,577 ±4,944
00:46 (00:09)
63
Retaliation
Dec 18, 2015
Free
2% (29%)
37,774 ±5,786
4,635 ±2,026
01:33 (00:48)
64
Naninights
Jul 24, 2015
Free
N/A (N/A)
42,873 ±6,164
2,086 ±1,359
00:10 (00:12)
65
CardFile3D
Oct 1, 2014
$9.99
N/A (N/A)
927 ±906
0 ±0
00:00 (00:00)
66
Hazen: The Dark Whispers
Apr 28, 2010
$9.99
N/A (N/A)
17,149 ±3,898
8,575 ±2,756
01:51 (00:38)
67
Boyar
Dec 14, 2016
$0.99
N/A (N/A)
2,549 ±1,503
232 ±453
00:05 (00:01)
68
Dimensity
Jul 21, 2010
$9.99
N/A (N/A)
11,124 ±3,140
3,708 ±1,812
00:58 (01:34)
69
Unknown Battle
Mar 14, 2016
$3.99
N/A (N/A)
270,444 ±15,477
24,565 ±4,666
00:29 (00:03)