The Seeker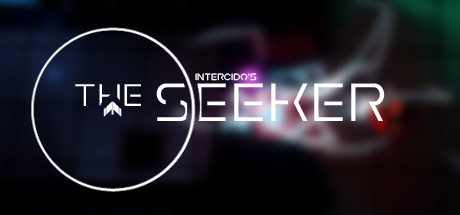 Store | Hub | SteamDB | Site
Developer: VisualTech48 Publisher: Intercido
Genre: Action, Indie, Early Access
Languages: English
Tags: Early Access (24), Indie (21), Action (21), Puzzle (11), Stealth (10)
Category: Single-player, Steam Achievements, Steam Workshop, Steam Cloud, Stats
Release date: Sep 2, 2016
Price: $2.99
Owners: 1,395 ± 1,114
Followers: 132
YouTube stats: 174 views and 19 comments for videos uploaded last week, 1 new videos uploaded yesterday.

Steam Spy is still in beta, so expect major bugs.
Peak daily concurrent players:
CCU data courtesy of SteamDB. Used with permission.
Hourly concurrent players:
YouTube:
The views data is based on top 50 videos uploaded last week. Actual number of views might be more than the number shown.

The displayed number of videos uploaded yesterday is limited to 50, so if there were more videos uploaded, the number will still show 50.

If the game has commonly used word as its name (like "FEAR" or "Volume") its number of Youtube views might be wrong.
Games similar to this one:
#
Game
Release date

Price

Score rank
(Userscore / Metascore)

Owners

Players

Playtime (Median)

1
3dSunshine
Nov 1, 2016
Free
N/A (N/A)
19,303 ±4,143
4,884 ±2,084
29:15 (01:04)
2
Archibald's Adventures
Jun 10, 2016
$4.99
N/A (N/A)
10,466 ±3,051
6,047 ±2,319
01:46 (01:39)
3
Vindictive Drive
May 15, 2017
$2.99
N/A (N/A)
165,821 ±12,143
150,006 ±11,549
03:27 (03:30)
4
Oblivion's Edge
Nov 10, 2016
$4.99
N/A (N/A)
4,186 ±1,929
2,791 ±1,575
03:59 (05:06)
5
Castle Must Be Mine
Nov 11, 2016
$14.99
99% (98%)
7,675 ±2,612
6,744 ±2,449
01:23 (00:43)
6
Raptor Valley
Sep 9, 2016
$8.99
N/A (N/A)
4,186 ±1,929
1,395 ±1,114
00:13 (00:19)
7
The Song of Seven : Overture
May 17, 2016
$7.99
N/A (N/A)
1,628 ±1,203
465 ±643
03:07 (02:04)
8
Trickster VR: Co-op Dungeon Crawler
Aug 12, 2016
$12.99
89% (94%)
16,280 ±3,805
14,652 ±3,610
02:37 (01:23)
9
Trash TV
Feb 23, 2015
$6.99
N/A (N/A)
30,466 ±5,205
3,954 ±1,875
01:21 (01:10)
10
Dead End Road
Jul 8, 2016
$2.99
74% (90%)
5,814 ±2,274
4,884 ±2,084
00:47 (00:33)
11
Guardian's Oath
Sep 28, 2016
$1.99
N/A (N/A)
88,841 ±8,889
6,047 ±2,319
01:06 (00:09)
12
Deep Under the Sky
Aug 22, 2014
$9.99
N/A (N/A)
28,373 ±5,023
3,954 ±1,875
00:44 (00:24)
13
BellyBots
Jul 26, 2016
$7.99
N/A (N/A)
2,830 ±2,771
2,122 ±2,399
00:07 (00:09)
14
Protonwar
Jul 5, 2016
$14.99
N/A (N/A)
2,558 ±1,508
1,628 ±1,203
04:52 (06:29)
15
CyberThreat
Aug 18, 2016
$9.99
59% (85%)
3,489 ±1,761
2,791 ±1,575
00:46 (01:04)
16
Chalo Chalo
Oct 24, 2016
$9.99
N/A (N/A)
1,051 ±1,187
350 ±685
08:53 (04:26)
17
Air Missions: HIND
Jun 14, 2017
$16.99
56% (84%)
9,535 ±2,912
8,372 ±2,729
04:57 (02:04)
18
Super Arcade Football
Apr 4, 2016
$9.99
51% (82%)
2,093 ±1,364
1,395 ±1,114
00:24 (00:42)
19
Super Island God VR
Nov 14, 2016
$19.99
N/A (N/A)
3,954 ±1,875
3,721 ±1,819
00:34 (00:22)
20
Moonshot
Dec 21, 2015
$4.99
N/A (N/A)
4,884 ±2,084
4,419 ±1,982
01:32 (01:40)
21
99Vidas
Dec 22, 2016
$12.99
41% (77%/69%)
9,768 ±2,947
6,744 ±2,449
02:36 (01:54)
22
The Path
Mar 18, 2009
$9.99
39% (76%/79%)
126,517 ±10,607
77,445 ±8,299
02:26 (01:15)
23
Crest
Apr 23, 2015
$10.99
31% (72%)
4,651 ±2,034
3,489 ±1,761
01:53 (01:12)
24
Artillerists
Jan 2, 2017
$3.99
30% (71%)
2,791 ±1,575
2,326 ±1,438
02:21 (03:32)
25
Cosmic Leap
Mar 17, 2016
$0.99
25% (68%)
16,512 ±3,832
10,233 ±3,017
04:41 (03:13)
26
ComPet - Beast Battles
Nov 29, 2016
Free
24% (67%)
14,884 ±3,638
7,442 ±2,573
00:59 (00:30)
27
RC Simulation 2.0
Nov 24, 2015
$14.99
18% (62%)
5,814 ±2,274
5,582 ±2,228
06:03 (02:00)
28
Pro Wrestling X
Nov 18, 2014
$9.99
18% (62%)
2,558 ±1,508
2,558 ±1,508
00:37 (00:25)
29
SilverQuest: Gaiden
Dec 29, 2014
$5.99
N/A (N/A)
6,047 ±2,319
698 ±787
00:07 (00:05)
30
Paparazzi
Feb 17, 2015
$1.99
N/A (N/A)
2,093 ±1,364
1,395 ±1,114
00:09 (00:10)
31
aMAZEing adventures
Dec 21, 2016
$8.99
N/A (N/A)
3,256 ±1,701
2,093 ±1,364
03:40 (03:28)
32
Mythic Victory Arena
Oct 3, 2016
$4.99
N/A (N/A)
5,814 ±2,274
233 ±454
00:01 (00:00)
33
Economic Conquest
May 24, 2017
$4.99
N/A (N/A)
2,326 ±1,438
1,628 ±1,203
00:51 (00:20)
34
A Mass of Dead
Jul 15, 2015
$4.99
N/A (N/A)
1,395 ±1,114
1,395 ±1,114
06:44 (10:12)
35
Kitten Rampage
Sep 6, 2017
$9.99
N/A (N/A)
2,093 ±1,364
1,628 ±1,203
01:35 (01:51)
36
The Gleam: VR Escape the Room
Oct 14, 2016
$3.99
N/A (N/A)
9,303 ±2,876
4,419 ±1,982
02:12 (02:31)
37
Slam Bolt Scrappers
Mar 14, 2013
$9.99
N/A (N/A)
37,443 ±5,771
18,140 ±4,017
01:26 (00:57)
38
Airline Director 2 - Tycoon Game
Apr 28, 2016
$4.99
N/A (N/A)
1,628 ±1,203
1,628 ±1,203
02:58 (05:42)
39
Lost Route
Jun 14, 2016
$4.99
N/A (N/A)
1,395 ±1,114
1,163 ±1,017
00:12 (00:12)
40
Strike Force: Desert Thunder
Apr 25, 2016
N/A
N/A (N/A)
5,116 ±2,133
698 ±787
00:09 (00:07)
41
Race To Mars
Mar 7, 2014
$19.99
0% (11%)
7,675 ±2,612
7,442 ±2,573
01:48 (01:20)
42
Ringies
Sep 10, 2015
$3.99
N/A (N/A)
14,187 ±3,552
1,628 ±1,203
02:42 (01:51)
43
Initia: Elemental Arena
Apr 29, 2016
$11.99
N/A (N/A)
28,141 ±5,003
2,791 ±1,575
00:14 (00:13)
44
Tales of Destruction
Jul 14, 2016
$1.99
N/A (N/A)
245,824 ±14,784
220,241 ±13,994
03:42 (03:30)