Citadel 1986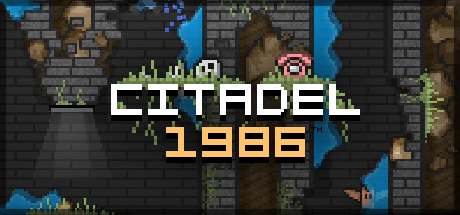 Store | Hub | SteamDB | Site
Developer: Clockwork Pixels Ltd Publisher: Clockwork Pixels
Genre: Action, Adventure, Indie
Languages: English
Tags: Indie (21), Action (21), Adventure (20), Platformer (13), Retro (11)
Category: Single-player, Partial Controller Support
Release date: Aug 17, 2016
Price: $1.99
Followers: 116
YouTube stats: 98 views and 5 comments for videos uploaded last week, 1 new videos uploaded yesterday.

Steam Spy is still in beta, so expect major bugs.
Peak daily concurrent players:
CCU data courtesy of SteamDB. Used with permission.
Hourly concurrent players:
YouTube:
The views data is based on top 50 videos uploaded last week. Actual number of views might be more than the number shown.

The displayed number of videos uploaded yesterday is limited to 50, so if there were more videos uploaded, the number will still show 50.

If the game has commonly used word as its name (like "FEAR" or "Volume") its number of Youtube views might be wrong.
Games similar to this one:
#
Game
Release date

Price

Score rank
(Userscore / Metascore)

Owners

Players

Playtime (Median)

1
EXZEAL
Jul 14, 2016
$11.99
N/A (N/A)
1,291 ±1,263
323 ±631
00:01 (00:00)
2
Killer Klownz
Dec 5, 2016
$1.99
N/A (N/A)
4,240 ±1,853
848 ±829
00:05 (00:04)
3
MadSpace: To Hell and Beyond
May 1, 2015
$5.99
N/A (N/A)
3,392 ±1,658
212 ±414
01:26 (00:28)
4
The Sea Will Claim Everything
Mar 24, 2016
$9.99
N/A (N/A)
2,332 ±1,374
1,484 ±1,096
01:15 (02:04)
5
NIGHTSTAR
Mar 7, 2017
$9.99
N/A (N/A)
671 ±1,313
671 ±1,313
01:05 (01:05)
6
Mimic Arena
May 17, 2016
$7.99
N/A (N/A)
5,300 ±2,072
424 ±586
00:03 (00:01)
7
cloudphobia
Dec 7, 2016
$5.99
N/A (N/A)
2,544 ±1,436
0 ±0
00:00 (00:00)
8
Benji Challenges
Mar 24, 2016
$7.99
N/A (N/A)
646 ±893
0 ±0
00:00 (00:00)
9
Western 1849 Reloaded
Feb 10, 2017
$4.99
N/A (N/A)
6,997 ±2,381
2,544 ±1,436
02:46 (03:49)
10
Cubixx HD
Jan 28, 2016
$8.99
N/A (N/A)
969 ±1,094
323 ±631
02:20 (01:10)
11
Sprite Lamp
Sep 25, 2014
$34.99
N/A (N/A)
57,244 ±6,811
14,841 ±3,468
00:08 (00:01)
12
Wildlife Creative Studio
Jan 28, 2015
$6.99
N/A (N/A)
5,936 ±2,193
1,060 ±927
03:00 (02:30)
13
Super Snow Fight
Nov 24, 2015
$4.99
N/A (N/A)
2,544 ±1,436
636 ±718
00:06 (00:03)
14
The Lonesome Fog
Mar 24, 2016
$4.99
N/A (N/A)
3,604 ±1,709
1,272 ±1,015
00:26 (00:23)
15
Challenge of the Five Realms: Spellbound in the World of Nhagardia
Apr 1, 2015
$6.99
N/A (N/A)
5,724 ±2,154
424 ±586
00:02 (00:01)
16
D/Generation HD
Oct 23, 2015
$12.99
N/A (N/A)
17,597 ±3,776
2,332 ±1,374
00:12 (00:06)
17
Reverse x Reverse
Dec 10, 2015
$9.99
N/A (N/A)
1,060 ±927
424 ±586
00:18 (00:11)
18
The Last Time
Sep 9, 2016
$3.99
N/A (N/A)
1,484 ±1,096
1,060 ±927
03:48 (03:01)
19
Soft Body
May 17, 2016
$12.99
N/A (N/A)
969 ±1,094
969 ±1,094
02:12 (03:14)
20
Barrow Hill: Curse of the Ancient Circle
Sep 22, 2016
$7.99
N/A (N/A)
24,594 ±4,464
1,908 ±1,243
00:38 (01:25)
21
TRIZEAL Remix
Jul 7, 2016
$11.99
N/A (N/A)
1,060 ±927
212 ±414
00:04 (00:01)
22
Overdriven Reloaded
Oct 7, 2016
$1.49
N/A (N/A)
1,060 ±927
848 ±829
02:29 (03:16)
23
Man in a Maze: Deathmatch
Oct 16, 2014
$9.99
N/A (N/A)
3,816 ±1,758
424 ±586
00:03 (00:01)
24
Tinertia
Sep 3, 2015
$14.99
N/A (N/A)
2,544 ±1,436
2,544 ±1,436
147:02 (09:17)
25
Z-Exemplar
Nov 25, 2016
$4.99
N/A (N/A)
671 ±1,313
671 ±1,313
19:57 (19:57)
26
Princess Remedy in a World of Hurt
Jan 1, 2016
Free
97% (97%)
138,658 ±10,600
55,124 ±6,684
02:10 (00:50)
27
Kokurase - Episode 1
Nov 10, 2016
Free
N/A (N/A)
11,449 ±3,046
1,484 ±1,096
01:38 (00:16)
28
Clean'Em Up
Aug 18, 2016
Free
N/A (N/A)
25,230 ±4,522
4,876 ±1,988
00:36 (00:31)
29
Team Fortress 2
Oct 10, 2007
Free
89% (94%/92%)
39,619,532 ±169,904
39,619,532 ±169,904
74:36 (03:57)
30
HEBEREKE!: March! Red Army Girls' Brigade
Sep 30, 2016
Free
89% (94%)
20,565 ±4,082
4,452 ±1,899
00:47 (00:21)
31
King's Bounty: Crossworlds
Sep 17, 2010
$14.99
86% (93%/78%)
322,899 ±16,172
107,492 ±9,333
28:26 (03:32)
32
Disturbed
Oct 3, 2016
Free
86% (93%)
97,527 ±8,890
55,548 ±6,709
00:46 (00:21)
33
Voices from the Sea
Mar 24, 2015
Free
86% (93%)
165,584 ±11,583
44,523 ±6,007
00:37 (00:15)
34
Lost Lands: Mahjong
Mar 14, 2016
Free
86% (93%)
92,863 ±8,675
48,340 ±6,259
12:31 (00:57)
35
Torchlight
Oct 27, 2009
$14.99
86% (93%/83%)
1,418,595 ±33,849
1,123,046 ±30,129
16:33 (07:15)
36
Eon Altar
Jun 22, 2016
$6.99
86% (93%)
123,181 ±9,991
37,315 ±5,499
02:57 (01:28)
37
Dragon Age: Origins Awakening
Mar 16, 2010
$9.99
86% (93%/82%)
157,527 ±11,298
52,580 ±6,528
00:09 (00:01)
38
Dimensional Rift
Feb 8, 2017
Free
N/A (N/A)
3,180 ±1,605
1,696 ±1,172
01:12 (01:49)
39
FATE
Dec 12, 2013
$7.99
83% (92%/80%)
91,167 ±8,595
65,089 ±7,263
09:52 (03:29)
40
Avernum: Escape From the Pit
Apr 11, 2012
$9.99
83% (92%/76%)
107,916 ±9,351
59,364 ±6,936
20:08 (03:55)
41
Sigils of Elohim
Oct 13, 2014
Free
83% (92%)
254,206 ±14,350
126,997 ±10,144
01:27 (00:20)
42
The Plan
Feb 14, 2014
Free
83% (92%)
671,029 ±23,302
410,886 ±18,240
00:13 (00:07)
43
Avernum 2: Crystal Souls
Jan 14, 2015
$19.99
83% (92%/78%)
88,834 ±8,485
18,657 ±3,888
12:04 (02:07)
44
Godot Engine
Feb 23, 2016
Free
83% (92%)
142,898 ±10,760
83,958 ±8,248
01:11 (00:01)
45
Crystal Story II
Feb 6, 2015
$2.99
79% (91%)
13,569 ±3,316
9,753 ±2,811
08:39 (04:28)
46
SWARMRIDERS
Jun 15, 2016
Free
79% (91%)
59,788 ±6,961
21,838 ±4,207
00:07 (00:03)
47
Bardbarian
Apr 1, 2014
$7.99
79% (91%)
122,333 ±9,956
81,414 ±8,123
04:04 (02:23)
48
Echoes+
Jan 15, 2015
Free
79% (91%)
241,274 ±13,980
126,149 ±10,110
00:32 (00:11)
49
Midas Gold Plus
Feb 1, 2017
Free
75% (90%)
110,248 ±9,452
91,591 ±8,615
56:56 (00:47)
50
EvilQuest
Feb 20, 2014
$1.99
75% (90%)
59,788 ±6,961
36,891 ±5,468
03:02 (02:03)
51
Metal Reaper Online
Sep 17, 2015
Free
N/A (N/A)
205,443 ±12,901
96,891 ±8,861
02:54 (00:23)
52
The Old Tree
Jan 26, 2015
Free
75% (90%)
261,627 ±14,558
143,110 ±10,768
00:24 (00:13)
53
Ne no Kami: The Two Princess Knights of Kyoto
Oct 26, 2016
$9.99
N/A (N/A)
2,332 ±1,374
1,060 ±927
07:24 (07:58)
54
Deep Dungeons of Doom
Oct 14, 2014
$4.99
75% (90%)
186,998 ±12,309
76,750 ±7,886
02:33 (01:46)
55
ChuSingura46+1 S
Jun 21, 2016
Free
75% (90%)
216,892 ±13,256
108,340 ±9,370
01:36 (00:14)
56
Pink Heaven
Nov 3, 2015
Free
75% (90%)
141,202 ±10,696
64,453 ±7,227
00:30 (00:11)
57
The Knobbly Crook: Chapter I - The Horse You Sailed In On
Jun 9, 2015
Free
75% (90%)
87,562 ±8,424
18,657 ±3,888
00:30 (00:07)
58
Barony
Jun 23, 2015
$9.99
72% (89%)
48,976 ±6,300
43,887 ±5,964
06:37 (03:14)
59
Sven Co-op
Jan 22, 2016
Free
72% (89%)
1,691,671 ±36,951
1,258,099 ±31,883
04:21 (00:49)
60
Fearless Fantasy
May 15, 2014
$6.99
72% (89%)
97,315 ±8,880
51,732 ±6,475
04:20 (04:40)
61
Silver Creek Falls: Chapter 1
Aug 12, 2015
Free
72% (89%)
117,245 ±9,747
39,435 ±5,653
00:39 (00:27)
62
Suits: A Business RPG
Jan 5, 2016
$0.99
72% (89%)
43,463 ±5,935
31,166 ±5,026
02:36 (01:48)
63
Arx Fatalis
Apr 3, 2007
$4.99
72% (89%/77%)
120,637 ±9,887
55,124 ±6,684
03:37 (00:23)
64
PARTICLE MACE
Jan 22, 2015
Free
72% (89%)
238,093 ±13,888
149,047 ±10,989
03:12 (02:29)
65
Sepia Tears
Jan 8, 2016
Free
72% (89%)
123,817 ±10,016
47,279 ±6,190
00:49 (00:14)
66
Electric Highways
Oct 28, 2015
Free
72% (89%)
126,573 ±10,127
57,456 ±6,824
00:25 (00:11)
67
Pirates, Vikings, and Knights II
Feb 12, 2010
Free
69% (88%)
756,683 ±24,742
435,692 ±18,782
08:06 (01:00)
68
Age of Fear 2: The Chaos Lord
Mar 27, 2015
$14.99
69% (88%)
24,594 ±4,464
10,813 ±2,960
05:05 (03:14)
69
Thread Studio
Sep 29, 2016
Free
N/A (N/A)
13,569 ±3,316
1,272 ±1,015
00:07 (00:10)
70
Nimble Writer
Apr 21, 2015
$9.99
69% (88%)
7,209 ±2,417
6,572 ±2,308
74:53 (46:46)
71
Crown Champion: Legends of the Arena
Oct 21, 2016
$3.99
69% (88%)
7,845 ±2,521
4,240 ±1,853
02:20 (01:49)
72
FATE: The Traitor Soul
Aug 27, 2014
$7.99
66% (87%)
21,202 ±4,145
14,205 ±3,393
11:16 (04:58)
73
FATE: The Cursed King
Nov 19, 2014
$7.99
66% (87%)
38,163 ±5,561
19,929 ±4,019
06:21 (02:22)
74
Stories: The Path of Destinies
Apr 12, 2016
$14.99
66% (87%/74%)
30,742 ±4,991
22,050 ±4,227
05:25 (05:14)
75
3DMark 11
Oct 2, 2012
$19.99
N/A (N/A)
30,106 ±4,939
26,926 ±4,671
02:12 (00:29)
76
Etherlords II
Feb 13, 2014
$4.99
66% (87%/78%)
102,191 ±9,100
25,866 ±4,578
07:36 (00:58)
77
Empires Mod
Jul 28, 2008
Free
63% (86%)
100,283 ±9,015
100,283 ±9,015
12:32 (00:55)
78
Stash
Sep 27, 2016
$14.99
N/A (N/A)
1,484 ±1,096
1,272 ±1,015
46:09 (47:27)
79
CAGE
Nov 14, 2016
Free
N/A (N/A)
11,873 ±3,102
5,300 ±2,072
00:12 (00:04)
80
Regeria Hope Episode 1
Jul 25, 2016
Free
63% (86%)
54,064 ±6,619
20,565 ±4,082
01:59 (00:48)
81
Galcon 2: Galactic Conquest
Dec 5, 2014
Free
63% (86%)
257,175 ±14,433
137,810 ±10,567
01:57 (00:19)
82
Aplowcalypse
Dec 14, 2016
Free
N/A (N/A)
5,512 ±2,113
2,968 ±1,551
00:05 (00:08)
83
Forge Quest
May 29, 2015
$14.99
63% (86%)
43,675 ±5,949
40,707 ±5,744
06:33 (03:33)
84
Knights of Pen and Paper 2
Oct 20, 2015
$7.99
63% (86%)
88,410 ±8,464
61,484 ±7,059
07:35 (04:05)
85
Sudeki
Feb 24, 2014
$5.99
63% (86%)
68,481 ±7,450
33,922 ±5,243
04:15 (02:50)
86
Costume Quest 2
Oct 7, 2014
$14.99
63% (86%/68%)
79,294 ±8,016
40,495 ±5,729
05:14 (04:12)
87
D: The Game
Oct 27, 2016
$5.99
N/A (N/A)
3,180 ±1,605
2,120 ±1,310
01:31 (01:22)
88
Dungeon Souls
Dec 2, 2016
$9.09
60% (85%/67%)
54,276 ±6,632
48,127 ±6,245
09:32 (04:32)
89
Dwarfs - F2P
Oct 18, 2012
Free
60% (85%)
598,095 ±22,002
214,136 ±13,171
02:08 (00:45)
90
Ley Lines
Dec 5, 2016
Free
60% (85%)
11,237 ±3,018
4,452 ±1,899
00:28 (00:08)
91
The Guilt and the Shadow
Feb 2, 2015
$8.99
N/A (N/A)
2,332 ±1,374
1,272 ±1,015
00:39 (00:37)
92
Magicka: Wizards of the Square Tablet
Oct 31, 2013
$4.99
57% (84%)
46,431 ±6,134
25,018 ±4,503
01:22 (00:41)
93
The Abbey of Crime Extensum
May 19, 2016
Free
57% (84%)
58,516 ±6,886
15,689 ±3,566
00:27 (00:12)
94
Lords of Xulima
Nov 14, 2014
$9.99
57% (84%/71%)
53,852 ±6,606
43,039 ±5,906
38:01 (10:08)
95
bit Dungeon II
Dec 15, 2014
$3.99
55% (83%)
153,499 ±11,152
103,252 ±9,147
03:23 (02:19)
96
Avadon: The Black Fortress
Aug 17, 2011
$9.99
55% (83%/75%)
234,913 ±13,795
99,859 ±8,996
06:50 (00:56)
97
After Life - Story of a Father
Nov 25, 2016
$5.99
N/A (N/A)
4,452 ±1,899
424 ±586
01:02 (00:22)
98
Sacred Gold
Jul 9, 2008
$9.99
55% (83%/74%)
192,298 ±12,482
131,026 ±10,304
09:37 (01:29)
99
Evoland
Apr 4, 2013
$9.99
55% (83%/61%)
441,204 ±18,901
343,041 ±16,668
03:15 (02:27)
100
The Bard's Tale
Dec 11, 2009
$9.99
55% (83%/70%)
368,271 ±17,270
101,343 ±9,062
05:54 (00:39)
101
Mainland
May 8, 2015
Free
52% (82%)
100,495 ±9,024
34,771 ±5,308
01:20 (00:09)
102
Alpha Protocol
Jun 1, 2010
$14.99
52% (82%/72%)
482,547 ±19,765
273,712 ±14,890
08:26 (02:17)
103
Space Pirates And Zombies 2
May 17, 2016
$19.99
52% (82%)
48,764 ±6,286
45,795 ±6,092
22:18 (09:47)
104
Ultimate Tic-Tac-Toe
Apr 28, 2015
Free
52% (82%)
239,153 ±13,919
122,757 ±9,973
01:34 (00:11)
105
The Secret of Tremendous Corporation
Oct 12, 2015
Free
52% (82%)
98,587 ±8,938
28,198 ±4,780
00:38 (00:11)
106
Summoner
Mar 12, 2014
$4.99
50% (81%/78%)
104,736 ±9,213
25,018 ±4,503
06:18 (00:34)
107
FATE: Undiscovered Realms
Apr 17, 2014
$7.99
50% (81%)
95,831 ±8,812
40,071 ±5,699
03:41 (02:00)
108
Wailing Heights
Apr 27, 2016
$9.99
N/A (N/A/70%)
1,908 ±1,243
1,060 ±927
04:58 (05:54)
109
Realities
Apr 5, 2016
Free
50% (81%)
160,496 ±11,403
69,965 ±7,530
00:20 (00:10)
110
Nick
Dec 27, 2016
Free
N/A (N/A)
9,965 ±2,842
6,784 ±2,345
00:10 (00:05)
111
the static speaks my name
Aug 10, 2015
Free
50% (81%)
311,451 ±15,883
198,234 ±12,673
00:19 (00:14)
112
Absent
Aug 31, 2015
Free
50% (81%)
88,622 ±8,474
23,322 ±4,347
04:18 (00:11)
113
King's Bounty: Warriors of the North
Oct 25, 2012
$9.99
48% (80%/74%)
231,309 ±13,689
142,686 ±10,752
52:40 (11:30)
114
How To Make Your Grandpa Happy
Oct 25, 2016
Free
N/A (N/A)
10,813 ±2,960
424 ±586
00:22 (00:14)
115
96 Mill
Jan 26, 2017
$5.99
N/A (N/A)
671 ±1,313
0 ±0
00:00 (00:00)
116
Pilot Brothers
Dec 18, 2014
$4.99
N/A (N/A)
13,993 ±3,367
2,968 ±1,551
00:32 (00:32)
117
Stick RPG 2: Director's Cut
Jun 16, 2014
$19.99
48% (80%)
59,152 ±6,924
31,590 ±5,060
04:43 (03:01)
118
Age of Enigma: The Secret of the Sixth Ghost
May 11, 2015
$9.99
N/A (N/A)
10,601 ±2,931
1,272 ±1,015
01:55 (01:10)
119
Mysteries of the Past: Shadow of the Daemon Collector's Edition
Feb 19, 2016
$9.99
N/A (N/A)
3,180 ±1,605
424 ±586
03:26 (02:17)
120
Dev Guy
May 20, 2015
Free
48% (80%)
271,804 ±14,838
140,142 ±10,656
00:40 (00:17)
121
Renoir
Nov 16, 2016
$9.99
N/A (N/A)
848 ±829
848 ±829
05:59 (07:56)
122
Fingerbones
Aug 3, 2015
Free
48% (80%)
253,570 ±14,332
140,778 ±10,680
00:24 (00:16)
123
Apotheon Arena
Dec 8, 2015
Free
48% (80%)
302,546 ±15,654
211,591 ±13,093
00:47 (00:12)
124
Ortus Regni
Jun 21, 2016
Free
45% (79%)
46,007 ±6,106
13,993 ±3,367
03:26 (00:23)
125
The Howler
Jul 3, 2014
Free
45% (79%)
450,745 ±19,104
297,882 ±15,533
03:21 (02:56)
126
Blink the Bulb
Jan 2, 2017
Free
N/A (N/A)
3,180 ±1,605
1,484 ±1,096
00:08 (00:16)
127
Rising Angels: Reborn
Sep 12, 2014
Free
45% (79%)
174,277 ±11,883
53,428 ±6,580
01:14 (00:13)
128
AuroraRL
Apr 8, 2016
$4.99
45% (79%)
6,148 ±2,232
4,452 ±1,899
05:06 (05:48)
129
Ragnarok Online
Oct 31, 2013
Free
45% (79%/79%)
477,671 ±19,665
180,425 ±12,090
18:16 (00:24)
130
AquaSnap Window Manager
Dec 18, 2015
$18.99
N/A (N/A)
3,604 ±1,709
424 ±586
00:18 (00:10)
131
(Tale of Wuxia)
Apr 28, 2016
$16.99
43% (78%)
43,675 ±5,949
42,827 ±5,891
40:35 (23:08)
132
Elisa: The Innkeeper - Prequel
Jun 14, 2016
Free
43% (78%)
140,778 ±10,680
68,269 ±7,438
00:56 (00:13)
133
Rescue the Great Demon 2
Nov 18, 2016
Free
43% (78%)
80,990 ±8,101
55,548 ±6,709
00:48 (00:12)
134
Take the Dream IX
Apr 1, 2016
Free
43% (78%)
49,400 ±6,327
11,025 ±2,989
01:03 (00:26)
135
Think Space
Jul 26, 2016
$4.99
N/A (N/A)
646 ±893
323 ±631
00:04 (00:02)
136
Famaze
May 5, 2014
Free
43% (78%)
165,796 ±11,590
43,887 ±5,964
00:52 (00:11)
137
MSI Electric City
Aug 9, 2016
Free
43% (78%)
58,516 ±6,886
27,986 ±4,762
00:18 (00:06)
138
Halfway
Jul 22, 2014
$12.99
43% (78%)
43,039 ±5,906
28,622 ±4,816
04:39 (02:03)
139
Celestial Command
Nov 20, 2014
$10.99
43% (78%)
13,145 ±3,264
11,449 ±3,046
02:23 (01:04)
140
GlassWire
Jun 7, 2016
Free
43% (78%)
93,075 ±8,685
51,096 ±6,435
06:23 (00:13)
141
Plenty: Skyhearth
Oct 20, 2016
Free
N/A (N/A)
21,414 ±4,166
8,481 ±2,621
00:12 (00:05)
142
Dungeon Rushers
Sep 6, 2016
$14.99
41% (77%)
17,385 ±3,753
15,265 ±3,517
05:31 (02:39)
143
CONSORTIUM
Jan 8, 2014
$9.99
41% (77%)
401,133 ±18,023
217,952 ±13,288
03:20 (03:12)
144
Surgeon Simulator VR: Meet The Medic
Apr 5, 2016
Free
41% (77%)
268,199 ±14,739
160,284 ±11,396
01:43 (00:02)
145
Rise of the Argonauts
Jan 7, 2009
$9.99
41% (77%/59%)
352,582 ±16,898
49,400 ±6,327
02:55 (00:32)
146
Eldevin
Nov 5, 2014
Free
41% (77%)
351,098 ±16,862
195,902 ±12,598
06:17 (00:26)
147
IKEA VR Experience
Apr 4, 2016
Free
41% (77%)
173,005 ±11,839
87,562 ±8,424
01:00 (00:04)
148
Quintet
May 11, 2015
Free
39% (76%)
158,376 ±11,328
73,993 ±7,744
01:07 (00:20)
149
Reptilians Must Die!
Jan 31, 2017
$1.99
39% (76%)
17,385 ±3,753
14,205 ±3,393
03:44 (03:28)
150
Balrum
Feb 29, 2016
$14.99
39% (76%)
13,357 ±3,290
12,085 ±3,129
11:44 (05:28)
151
The Banner Saga: Factions
Feb 25, 2013
Free
37% (75%/67%)
442,052 ±18,919
122,545 ±9,965
02:42 (00:30)
152
The Baconing
Aug 31, 2011
$14.99
37% (75%/63%)
138,234 ±10,583
49,188 ±6,314
03:50 (00:56)
153
Gun Rocket
Aug 7, 2015
Free
37% (75%)
242,758 ±14,023
158,588 ±11,335
04:03 (03:31)
154
Tony Tough and the Night of Roasted Moths
May 7, 2015
$9.99
N/A (N/A/68%)
3,816 ±1,758
636 ±718
03:15 (03:05)
155
Jade Empire: Special Edition
Feb 27, 2007
$14.99
37% (75%/81%)
224,100 ±13,474
146,079 ±10,879
07:56 (01:37)
156
Imprisoned Light
Oct 28, 2016
$1.99
37% (75%)
8,057 ±2,555
6,360 ±2,270
01:12 (00:30)
157
SourVR Video Player
Nov 21, 2016
Free
N/A (N/A)
18,445 ±3,866
11,873 ±3,102
00:26 (00:03)
158
Hinterland
Sep 30, 2008
$9.99
37% (75%/65%)
38,163 ±5,561
23,534 ±4,367
07:23 (05:42)
159
Legend of Kay Anniversary
Jul 27, 2015
$19.99
35% (74%/64%)
15,477 ±3,542
10,601 ±2,931
03:30 (02:26)
160
GameLooper
Jan 21, 2016
Free
35% (74%)
164,312 ±11,538
99,011 ±8,957
00:43 (00:05)
161
Zavix Tower
Jul 21, 2016
$9.99
35% (74%)
6,148 ±2,232
5,088 ±2,030
11:38 (12:43)
162
Spellweaver
Feb 1, 2016
Free
35% (74%/63%)
205,655 ±12,908
131,450 ±10,320
12:27 (00:46)
163
Mars: War Logs
Apr 26, 2013
$14.99
35% (74%/59%)
248,270 ±14,182
153,499 ±11,152
06:02 (02:58)
164
DRAGON: A Game About a Dragon
Apr 24, 2015
$4.99
35% (74%)
121,061 ±9,904
81,838 ±8,144
03:02 (02:56)
165
Say Goodbye
Jan 3, 2017
Free
35% (74%)
5,088 ±2,030
3,180 ±1,605
01:25 (01:38)
166
Into The Unknown
Nov 9, 2016
Free
N/A (N/A)
17,173 ±3,731
8,693 ±2,654
00:21 (00:09)
167
The Amazing Shinsengumi: Heroes in Love
Jul 26, 2016
$15.99
N/A (N/A)
1,696 ±1,172
1,060 ±927
06:18 (08:29)
168
Clover Tale
Jun 15, 2016
Free
34% (73%)
58,516 ±6,886
21,202 ±4,145
04:33 (00:20)
169
Tap Adventure: Time Travel
Mar 3, 2017
Free
34% (73%)
127,845 ±10,178
89,258 ±8,505
28:05 (01:24)
170
Alpha Kimori 1
Mar 17, 2014
$9.99
N/A (N/A)
57,456 ±6,824
25,230 ±4,522
03:21 (02:12)
171
Tactical Genius Online
Jan 20, 2017
Free
32% (72%)
86,078 ±8,352
29,682 ±4,905
01:28 (00:11)
172
Gobernators (Parodia poltica peruana)
Oct 1, 2016
Free
N/A (N/A)
14,629 ±3,443
2,120 ±1,310
00:25 (00:33)
173
Game of Thrones
Jun 7, 2012
$14.99
32% (72%/58%)
508,837 ±20,296
231,097 ±13,683
07:07 (01:14)
174
VoiceBot
Jun 4, 2015
$8.99
32% (72%)
6,572 ±2,308
3,816 ±1,758
00:20 (00:19)
175
Littlstar VR Cinema
Oct 22, 2016
Free
N/A (N/A)
15,901 ±3,590
3,180 ±1,605
00:34 (00:23)
176
Braveland Wizard
Dec 4, 2014
$6.99
30% (71%)
19,717 ±3,997
11,025 ±2,989
06:12 (04:15)
177
SpellForce 2 - Anniversary Edition
Oct 29, 2009
$14.99
30% (71%/80%)
178,941 ±12,041
87,138 ±8,403
12:58 (02:13)
178
Fantasy Grounds
May 9, 2014
$39.99
30% (71%)
20,990 ±4,124
19,293 ±3,954
71:26 (15:15)
179
March of War: FaceOff - M
Jul 16, 2015
Free
N/A (N/A)
115,336 ±9,667
59,576 ±6,948
03:33 (00:29)
180
ASMR Universe
Mar 3, 2016
$1.49
N/A (N/A)
23,534 ±4,367
13,357 ±3,290
03:37 (04:02)
181
Mugen Souls
Oct 22, 2015
$19.99
29% (70%)
23,110 ±4,328
15,689 ±3,566
08:31 (04:18)
182
PHAT PHROG
Oct 27, 2016
Free
N/A (N/A)
10,813 ±2,960
1,696 ±1,172
00:07 (00:08)
183
Vanguards
Oct 28, 2016
Free
29% (70%)
20,141 ±4,040
9,753 ±2,811
00:33 (00:08)
184
Invisible Apartment
Mar 2, 2015
Free
29% (70%)
170,248 ±11,745
62,545 ±7,119
00:24 (00:06)
185
Relive
Oct 15, 2015
Free
27% (69%)
68,693 ±7,461
13,569 ±3,316
00:54 (00:30)
186
Immortal Empire
Dec 3, 2015
Free
27% (69%)
111,732 ±9,515
47,067 ±6,176
07:37 (00:21)
187
Ghoul Kid
Apr 26, 2016
Free
26% (68%)
71,873 ±7,632
34,771 ±5,308
00:24 (00:06)
188
King's Bounty: Dark Side
Aug 19, 2014
$12.99
26% (68%/73%)
136,114 ±10,502
69,753 ±7,518
55:05 (14:52)
189
Bitardia Cards: Memes of 2ch
May 19, 2016
Free
26% (68%)
44,947 ±6,035
12,933 ±3,237
00:14 (00:09)
190
Epic Arena
May 5, 2015
Free
26% (68%)
177,669 ±11,998
79,930 ±8,048
03:37 (00:34)
191
Sky Break
Oct 21, 2016
$14.99
25% (67%)
12,297 ±3,157
10,813 ±2,960
02:33 (01:31)
192
SolForge
Jul 25, 2016
Free
25% (67%)
302,334 ±15,649
139,294 ±10,624
74:35 (01:42)
193
War of the Immortals
Aug 30, 2012
Free
25% (67%)
445,868 ±19,000
46,007 ±6,106
41:50 (01:07)
194
The Incredible Adventures of Van Helsing II
Jun 13, 2014
$14.99
25% (67%/77%)
402,829 ±18,061
205,655 ±12,908
07:36 (02:49)
195
Rogue Harvest
Nov 5, 2015
$4.99
N/A (N/A)
9,117 ±2,718
1,908 ±1,243
00:28 (00:34)
196
Gloria Victis
Jun 9, 2016
$19.99
23% (66%)
58,304 ±6,874
56,396 ±6,760
25:29 (04:07)
197
The Spookening
Nov 1, 2016
Free
N/A (N/A)
10,177 ±2,872
1,272 ±1,015
00:02 (00:02)
198
The Withering
Dec 18, 2015
$9.99
23% (66%)
8,693 ±2,654
7,421 ±2,452
07:59 (02:00)
199
Project "Fire"
Oct 1, 2016
Free
N/A (N/A)
19,293 ±3,954
4,028 ±1,807
01:20 (00:12)
200
:
Sep 29, 2015
Free
23% (66%)
79,082 ±8,005
18,021 ±3,822
00:53 (00:12)
201
The Infinite Black
Oct 19, 2016
Free
23% (66%)
35,619 ±5,373
19,929 ±4,019
01:22 (00:11)
202
Dimmdrive :: Gaming Ramdrive @ 10,000+ MB/s
Jan 1, 2015
$19.99
23% (66%)
7,421 ±2,452
5,724 ±2,154
13:38 (03:12)
203
Avencast: Rise of the Mage
Mar 17, 2010
$9.99
23% (66%/68%)
265,019 ±14,652
64,241 ±7,215
02:34 (00:23)
204
Dreamscape
Feb 2, 2015
$9.99
N/A (N/A)
7,421 ±2,452
3,816 ±1,758
04:04 (04:01)
205
The Divergent Series: Allegiant VR
Mar 17, 2016
Free
23% (66%)
75,690 ±7,832
21,414 ±4,166
00:34 (00:13)
206
The Odyssey: Winds of Athena
Nov 6, 2015
$4.99
22% (65%)
197,386 ±12,646
142,050 ±10,728
04:13 (03:31)
207
Bound By Flame
May 8, 2014
$19.99
22% (65%/56%)
212,863 ±13,132
136,114 ±10,502
08:26 (05:01)
208
Nova Blitz
Oct 25, 2016
Free
22% (65%)
14,417 ±3,418
3,816 ±1,758
04:50 (00:55)
209
Nyctophilia
Sep 23, 2015
Free
21% (64%)
108,340 ±9,370
36,891 ±5,468
00:35 (00:08)
210
The Gate
Apr 27, 2015
Free
21% (64%)
114,488 ±9,632
33,710 ±5,227
20:00 (00:29)
211
Kitten Squad
Jan 4, 2017
Free
N/A (N/A)
6,360 ±2,270
4,452 ±1,899
00:33 (00:34)
212
RPG Tycoon
Feb 12, 2016
$9.99
20% (63%)
33,710 ±5,227
30,318 ±4,957
02:30 (01:44)
213
Angels & Demigods - SciFi VR Visual Novel
Sep 28, 2016
Free
20% (63%)
19,717 ±3,997
3,816 ±1,758
00:14 (00:18)
214
Kult: Heretic Kingdoms
Aug 26, 2015
$5.99
N/A (N/A)
30,106 ±4,939
5,300 ±2,072
02:15 (00:19)
215
To Burn in Memory
Jan 19, 2016
Free
19% (62%)
106,220 ±9,278
46,007 ±6,106
01:08 (00:02)
216
Shadows: Heretic Kingdoms
Nov 20, 2014
$19.99
19% (62%/74%)
26,502 ±4,634
23,110 ±4,328
07:43 (02:57)
217
Krosmaster Arena
Nov 9, 2015
Free
19% (62%)
171,308 ±11,781
96,255 ±8,832
02:46 (00:55)
218
AntharioN
Jul 15, 2015
$14.99
19% (62%)
8,057 ±2,555
6,360 ±2,270
06:42 (03:02)
219
The NADI Project
Jun 1, 2016
Free
19% (62%)
71,873 ±7,632
29,894 ±4,922
00:29 (00:11)
220
Zombie Vikings: Stab-a-thon
Dec 22, 2016
Free
N/A (N/A)
16,113 ±3,614
11,661 ±3,074
00:17 (00:09)
221
Angeldust
Nov 18, 2016
Free
19% (62%)
233,217 ±13,745
189,330 ±12,385
01:21 (00:17)
222
World of Soccer online
Aug 26, 2015
Free
19% (62%)
336,468 ±16,508
237,033 ±13,857
02:09 (00:13)
223
Agarest: Generations of War 2
Feb 19, 2015
$19.99
19% (62%)
53,216 ±6,567
23,534 ±4,367
08:04 (02:33)
224
Requiem: Rise of the Reaver
Mar 4, 2015
Free
17% (61%)
242,334 ±14,011
97,103 ±8,871
03:18 (00:25)
225
Walkover
Mar 23, 2015
Free
17% (61%)
97,103 ±8,871
27,986 ±4,762
00:34 (00:05)
226
My Secret Pets!
May 10, 2016
$15.99
17% (61%)
3,816 ±1,758
2,544 ±1,436
01:54 (02:33)
227
Emporea: Realms of War and Magic
Jun 8, 2016
Free
17% (61%)
144,170 ±10,808
84,594 ±8,280
10:09 (00:21)
228
Eisenwald: Blood of November
Nov 1, 2016
$8.99
16% (60%)
50,248 ±6,381
9,541 ±2,780
05:28 (02:54)
229
Go Home - Rage incoming
Aug 3, 2015
$1.99
N/A (N/A)
5,300 ±2,072
848 ±829
01:04 (01:07)
230
Champions of Regnum
Feb 27, 2013
Free
16% (60%)
440,992 ±18,896
96,255 ±8,832
07:18 (00:37)
231
Moon Breakers
May 17, 2012
Free
16% (60%)
367,635 ±17,255
45,371 ±6,064
01:35 (00:17)
232
Full Tilt Poker
Jan 26, 2016
Free
N/A (N/A)
70,813 ±7,575
23,958 ±4,406
01:01 (00:10)
233
Dungeon Hero
Jul 7, 2015
$6.99
N/A (N/A)
21,626 ±4,186
6,148 ±2,232
02:16 (00:33)
234
Tokyo Hosto
Jun 2, 2015
$4.99
N/A (N/A)
18,233 ±3,844
636 ±718
00:18 (00:17)
235
Affected Zone Tactics
Nov 17, 2015
Free
16% (59%)
71,661 ±7,621
20,565 ±4,082
20:16 (00:25)
236
Warhammer: Vermintide VR - Hero Trials
Dec 20, 2016
Free
16% (59%)
22,262 ±4,247
12,721 ±3,211
00:33 (00:10)
237
AirBuccaneers
Free
16% (59%/74%)
199,719 ±12,720
73,569 ±7,721
03:48 (01:16)
238
Asguaard
Apr 10, 2015
$14.99
N/A (N/A)
5,724 ±2,154
2,120 ±1,310
11:37 (15:13)
239
Microcosmum: survival of cells
Jul 24, 2015
$7.99
16% (59%)
29,682 ±4,905
26,078 ±4,597
04:08 (02:33)
240
Devilian
Dec 10, 2015
Free
16% (59%/63%)
405,161 ±18,113
288,553 ±15,288
20:58 (03:04)
241
Grotesque Tactics: Evil Heroes
Oct 15, 2010
$9.99
16% (59%/65%)
155,831 ±11,237
80,566 ±8,080
04:28 (01:05)
242
Driver Fusion Premium
May 6, 2013
$39.99
15% (58%)
6,360 ±2,270
6,360 ±2,270
10:20 (03:37)
243
Beyond Divinity
Oct 29, 2012
$5.99
15% (58%/73%)
395,621 ±17,899
55,336 ±6,697
02:31 (00:08)
244
ERR - 001
Dec 13, 2016
Free
N/A (N/A)
4,240 ±1,853
1,696 ±1,172
00:11 (00:08)
245
Escape
Apr 20, 2015
Free
15% (58%)
151,379 ±11,075
70,601 ±7,564
00:14 (00:06)
246
Beneath The Cherry Trees /
Oct 14, 2016
Free
15% (58%)
12,721 ±3,211
1,908 ±1,243
00:08 (00:04)
247
Dungeon of Elements
Jun 12, 2014
$9.99
N/A (N/A)
36,255 ±5,420
15,689 ±3,566
05:34 (04:34)
248
Forgotten Myths CCG
Mar 21, 2016
Free
14% (57%)
50,884 ±6,422
13,357 ±3,290
03:22 (00:19)
249
Holy Avatar vs. Maidens of the Dead
Feb 20, 2014
$9.99
14% (57%)
76,326 ±7,865
11,025 ±2,989
01:52 (00:28)
250
Shadow Hunter
Apr 20, 2015
Free
14% (57%)
72,509 ±7,666
12,085 ±3,129
00:14 (00:05)
251
The Incredible Adventures of Van Helsing III
May 22, 2015
$14.99
14% (57%/64%)
89,895 ±8,535
46,007 ±6,106
08:18 (04:45)
252
Intruder Alert: Ixian Operations
Jul 21, 2016
Free
N/A (N/A)
31,802 ±5,077
5,936 ±2,193
02:31 (00:10)
253
One Manga Day
May 4, 2015
Free
14% (57%)
149,259 ±10,997
58,728 ±6,899
00:23 (00:10)
254
Codename: Rogue Fleet
Jan 15, 2016
Free
14% (57%)
93,499 ±8,704
37,315 ±5,499
00:20 (00:08)
255
Elemental Heroes
Mar 3, 2016
Free
14% (57%)
77,386 ±7,919
32,226 ±5,110
05:21 (00:16)
256
Tanki Online
Mar 2, 2017
Free
13% (56%)
81,838 ±8,144
67,209 ±7,380
02:10 (00:24)
257
Vinyl
Jul 1, 2016
Free
13% (56%)
60,000 ±6,973
23,110 ±4,328
00:52 (00:09)
258
emoj.io
Oct 14, 2016
Free
13% (56%)
24,382 ±4,445
13,145 ±3,264
01:18 (00:22)
259
One Way To Die: Steam Edition
Sep 1, 2015
Free
12% (55%)
164,736 ±11,553
45,583 ±6,078
00:15 (00:03)
260
Curse of Mermos
Jun 23, 2015
Free
12% (55%)
166,220 ±11,605
82,262 ±8,165
00:23 (00:06)
261
Epanalepsis
May 21, 2015
$6.99
N/A (N/A/48%)
1,272 ±1,015
636 ±718
03:06 (02:36)
262
KINGDOMS
Oct 23, 2015
$9.99
12% (54%)
22,686 ±4,288
19,929 ±4,019
03:41 (01:38)
263
VirtualHere For Steam Link
Jun 7, 2016
$11.99
12% (54%)
5,936 ±2,193
5,088 ±2,030
41:35 (02:26)
264
PooShooter: Toilet Invaders
Oct 3, 2016
Free
N/A (N/A)
18,233 ±3,844
3,604 ±1,709
00:05 (00:06)
265
Fasaria World: Browser MO
Feb 22, 2015
$5.99
N/A (N/A)
8,905 ±2,686
5,936 ±2,193
03:36 (03:45)
266
Flight of the Paladin
Oct 23, 2015
$1.99
12% (54%)
94,771 ±8,763
76,326 ±7,865
03:40 (03:26)
267
Fiesta Online NA
May 20, 2014
Free
12% (54%)
390,744 ±17,788
60,636 ±7,010
29:30 (00:43)
268
Ravensword: Shadowlands
Dec 6, 2013
$6.99
12% (54%)
200,355 ±12,740
32,650 ±5,144
01:35 (00:15)
269
World of Fishing
Sep 6, 2016
Free
11% (53%)
215,408 ±13,210
128,693 ±10,212
03:22 (00:24)
270
Grotesque Tactics 2 Dungeons and Donuts
Nov 21, 2011
$9.99
11% (53%/48%)
109,400 ±9,415
30,530 ±4,974
04:24 (00:48)
271
Blind Trust
May 27, 2016
Free
11% (53%)
210,955 ±13,073
150,743 ±11,052
00:17 (00:06)
272
Rustbucket Rumble
May 4, 2015
Free
10% (52%)
267,563 ±14,722
144,595 ±10,824
00:34 (00:10)
273
Karos
Dec 24, 2014
Free
10% (52%)
360,002 ±17,075
130,177 ±10,270
03:18 (00:01)
274
Wanderlust: Rebirth
Jul 27, 2012
$4.99
10% (52%)
202,899 ±12,821
141,838 ±10,720
04:25 (01:23)
275
Wanderland
Dec 20, 2016
Free
N/A (N/A)
8,481 ±2,621
2,120 ±1,310
05:40 (01:46)
276
Heroes of Scene
Aug 26, 2015
Free
10% (51%)
246,998 ±14,145
142,686 ±10,752
01:12 (00:17)
277
Gothic 3: Forsaken Gods Enhanced Edition
Mar 22, 2011
$9.99
9% (50%)
201,203 ±12,767
69,541 ±7,507
05:48 (00:38)
278
LONE WOLF: Horizon
Feb 12, 2016
$9.99
N/A (N/A)
9,329 ±2,749
6,148 ±2,232
03:30 (03:30)
279
Judgement
Sep 15, 2015
$4.99
N/A (N/A)
7,633 ±2,487
212 ±414
00:08 (00:02)
280
Epic Cards Battle(TCG)
Jul 9, 2015
Free
9% (50%)
154,983 ±11,206
69,117 ±7,484
03:08 (00:21)
281
Eclipse --- Defending the motherland
May 26, 2016
Free
N/A (N/A)
66,573 ±7,345
23,322 ±4,347
00:13 (00:05)
282
Kingdoms CCG
Jan 22, 2015
Free
9% (50%)
97,527 ±8,890
26,502 ±4,634
02:40 (00:22)
283
Deep Below
Sep 23, 2016
Free
N/A (N/A)
13,145 ±3,264
424 ±586
00:26 (00:13)
284
Dream Of Mirror Online
Aug 14, 2015
Free
9% (50%)
201,627 ±12,781
68,905 ±7,473
14:48 (00:16)
285
Uebergame
Oct 26, 2015
Free
8% (49%)
139,718 ±10,640
72,721 ±7,677
00:12 (00:04)
286
Clash of the Monsters
Apr 13, 2016
Free
8% (49%)
86,926 ±8,393
46,219 ±6,120
00:09 (00:05)
287
Alteil: Horizons
Oct 27, 2016
Free
8% (48%)
21,414 ±4,166
8,693 ±2,654
02:22 (00:16)
288
CrimeCraft: GangWars
Aug 22, 2011
Free
8% (48%/68%)
871,171 ±26,544
341,557 ±16,632
03:07 (00:06)
289
Lucent Heart
Feb 11, 2016
Free
8% (48%)
148,411 ±10,966
60,848 ±7,022
02:06 (00:21)
290
SAGA
Aug 4, 2015
Free
7% (46%/61%)
99,011 ±8,957
31,166 ±5,026
01:15 (00:07)
291
Twisted Worlds
Jun 17, 2016
Free
7% (46%)
60,636 ±7,010
25,018 ±4,503
14:02 (00:24)
292
Regimental Chess
Apr 29, 2015
Free
7% (46%)
89,046 ±8,495
24,170 ±4,426
00:20 (00:05)
293
The Journey Home
Aug 22, 2016
Free
N/A (N/A)
25,442 ±4,541
4,028 ±1,807
00:09 (00:11)
294
Sphere III: Enchanted World
Dec 2, 2015
Free
6% (45%)
132,934 ±10,379
57,032 ±6,798
11:22 (00:36)
295
Spartans Vs Zombies Defense
Jan 6, 2015
Free
6% (44%)
177,457 ±11,991
71,025 ±7,587
02:05 (00:26)
296
Escape Machines
Apr 14, 2015
$0.49
6% (44%)
181,485 ±12,126
117,033 ±9,738
03:35 (03:21)
297
Golden Rush
Sep 23, 2015
Free
6% (44%)
167,704 ±11,657
96,467 ±8,841
03:28 (00:25)
298
Astro Lords: Oort Cloud
Jan 15, 2016
Free
N/A (N/A)
80,354 ±8,069
30,318 ±4,957
00:12 (00:01)
299
Gladiators Online: Death Before Dishonor
Nov 4, 2015
Free
5% (42%)
154,347 ±11,183
81,202 ±8,112
01:31 (00:16)
300
PCMark 8
Oct 21, 2013
$49.99
N/A (N/A)
37,739 ±5,530
22,262 ±4,247
05:45 (01:16)
301
Jaunt VR - Experience Cinematic Virtual Reality
Mar 28, 2016
Free
N/A (N/A)
42,827 ±5,891
7,209 ±2,417
08:52 (00:09)
302
Elansar
Jan 11, 2016
$1.99
N/A (N/A)
2,120 ±1,310
424 ±586
00:10 (00:06)
303
A Princess' Tale
May 20, 2016
$3.99
N/A (N/A)
1,272 ±1,015
1,272 ±1,015
01:49 (02:14)
304
Dungeon-Party
Mar 13, 2013
Free
4% (39%)
366,787 ±17,235
41,555 ±5,803
00:38 (00:12)
305
ARM Planetary Prospectors Asteroid Resource Mining
Oct 1, 2015
$9.99
N/A (N/A)
7,421 ±2,452
1,272 ±1,015
00:16 (00:13)
306
WAR7
Oct 21, 2016
Free
N/A (N/A)
12,297 ±3,157
1,696 ±1,172
00:09 (00:17)
307
Skilltree Saga
Dec 4, 2014
$9.99
N/A (N/A)
25,230 ±4,522
5,088 ±2,030
05:28 (02:33)
308
Berserk: The Cataclysm
Sep 22, 2016
Free
N/A (N/A)
17,597 ±3,776
4,028 ±1,807
06:51 (00:05)
309
Alganon
May 19, 2015
Free
3% (36%)
108,552 ±9,379
23,322 ±4,347
05:36 (00:18)
310
Akaneiro: Demon Hunters
Nov 25, 2014
Free
3% (35%/53%)
84,806 ±8,290
32,862 ±5,161
03:47 (00:35)
311
Dangerous
Dec 16, 2014
$19.99
N/A (N/A)
7,421 ±2,452
1,696 ±1,172
03:39 (09:12)
312
Confrontation
Apr 4, 2012
$9.99
3% (34%/51%)
356,398 ±16,989
93,075 ±8,685
01:34 (00:19)
313
HIT
Feb 9, 2015
Free
3% (34%)
278,164 ±15,010
95,831 ±8,812
00:15 (00:04)
314
Entropy
Feb 3, 2017
$9.99
2% (33%)
22,262 ±4,247
21,202 ±4,145
04:00 (01:26)
315
Get Rich or Die Gaming
Sep 2, 2015
$2.99
N/A (N/A)
4,664 ±1,944
424 ±586
00:11 (00:07)
316
Occurrence at JCR Outpost
Jul 18, 2016
$4.99
N/A (N/A)
3,392 ±1,658
0 ±0
00:00 (00:00)
317
Angels of Fasaria: Version 2.0
Dec 9, 2014
$7.99
N/A (N/A)
23,958 ±4,406
16,325 ±3,637
04:46 (04:33)
318
The Lost City Of Malathedra
Mar 31, 2015
$7.99
N/A (N/A)
3,392 ±1,658
424 ±586
00:12 (00:07)
319
Wartune
Aug 15, 2016
Free
N/A (N/A)
24,382 ±4,445
4,028 ±1,807
04:36 (06:32)
320
Spellcrafter
May 4, 2015
$9.99
N/A (N/A)
3,392 ±1,658
1,484 ±1,096
02:22 (05:05)
321
BattleSpace
Jan 7, 2015
Free
2% (31%)
131,662 ±10,329
38,375 ±5,577
01:43 (00:01)
322
Plastic Playground
Apr 18, 2016
Free
2% (30%)
79,082 ±8,005
30,742 ±4,991
00:11 (00:04)
323
Apollo4x
May 5, 2015
$9.99
N/A (N/A)
13,145 ±3,264
8,905 ±2,686
03:51 (03:43)
324
Shadow of Kingdoms
Aug 11, 2015
Free
1% (27%)
86,714 ±8,383
25,018 ±4,503
00:58 (00:07)
325
Phineas and Ferb: New Inventions
Feb 24, 2015
$19.99
N/A (N/A)
671 ±1,313
0 ±0
00:00 (00:00)
326
Jacob
Jul 18, 2016
Free
0% (18%)
34,559 ±5,292
7,209 ±2,417
00:08 (00:07)
327
Soul of the Devil
Jun 10, 2016
$2.99
N/A (N/A)
14,629 ±3,443
11,237 ±3,018
04:23 (04:31)
328
Luna: Shattered Hearts: Episode 1
Nov 24, 2014
$2.99
N/A (N/A)
15,265 ±3,517
6,784 ±2,345
01:52 (01:50)
329
All Guns On Deck
Aug 28, 2015
$12.99
N/A (N/A)
70,389 ±7,553
5,300 ±2,072
01:49 (00:27)
330
AoF World Online
Feb 27, 2015
$8.49
N/A (N/A)
14,417 ±3,418
9,965 ±2,842
04:56 (04:36)
331
Absence
Feb 11, 2016
$5.99
N/A (N/A)
1,908 ±1,243
212 ±414
01:51 (00:37)
332
Manor of the Damned!
Nov 23, 2016
$3.99
N/A (N/A)
5,300 ±2,072
0 ±0
00:00 (00:00)