Cloudbase Prime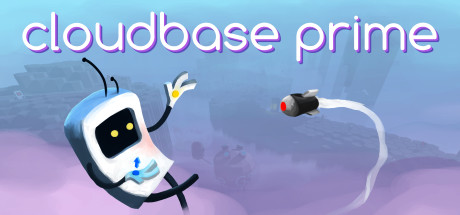 Store | Hub | SteamDB | Site
Developer: Floating Island Games Publisher: Floating Island Games
Genre: Action, Adventure, Indie, Early Access
Languages: English
Tags: Early Access (25), Adventure (22), Indie (22), Action (21)
Category: Single-player, Captions available
Release date: Sep 20, 2016
Price: $9.99
Followers: 122
Peak concurrent players yesterday: 1
YouTube stats: 47 views and 16 comments for videos uploaded last week, 1 new videos uploaded yesterday.

Steam Spy is still in beta, so expect major bugs.
Peak daily concurrent players:
CCU data courtesy of SteamDB. Used with permission.
Hourly concurrent players:
YouTube:
The views data is based on top 50 videos uploaded last week. Actual number of views might be more than the number shown.

The displayed number of videos uploaded yesterday is limited to 50, so if there were more videos uploaded, the number will still show 50.

If the game has commonly used word as its name (like "FEAR" or "Volume") its number of Youtube views might be wrong.
Games similar to this one:
#
Game
Release date

Price

Score rank
(Userscore / Metascore)

Owners

Players

Playtime (Median)

1
Rogue Stache
Jan 6, 2017
$4.99
N/A (N/A)
1,852 ±1,479
926 ±1,046
05:32 (04:08)
2
Kagura Douchuuki
Oct 22, 2015
$13.99
N/A (N/A)
619 ±1,212
619 ±1,212
00:12 (00:12)
3
Massive Assault Network 2
Nov 4, 2009
$14.99
N/A (N/A/72%)
3,160 ±1,595
1,685 ±1,164
95:41 (127:10)
4
Board Defenders
Sep 6, 2016
$4.99
N/A (N/A)
3,792 ±1,747
1,474 ±1,089
02:26 (02:49)
5
Bear Haven Nights
Jan 29, 2016
$4.99
N/A (N/A)
2,949 ±1,541
1,685 ±1,164
01:16 (01:38)
6
Run The Gamut
Jun 17, 2016
$3.99
N/A (N/A)
3,581 ±1,698
2,528 ±1,426
02:57 (03:35)
7
Sentinels
Feb 17, 2017
$15.99
N/A (N/A)
1,685 ±1,164
843 ±823
01:37 (01:51)
8
Otem's Defiance
Apr 25, 2016
$6.99
N/A (N/A)
5,687 ±2,140
3,370 ±1,647
03:44 (04:41)
9
RPG Fighter League
Nov 11, 2016
$2.99
N/A (N/A)
1,896 ±1,235
211 ±411
23:53 (07:57)
10
Unbreakable Vr Runner
Jul 4, 2016
$5.99
N/A (N/A)
1,235 ±1,208
926 ±1,046
02:04 (03:02)
11
Bit Shifter
Nov 2, 2015
$14.99
N/A (N/A)
3,160 ±1,595
0 ±0
00:00 (00:00)
12
Mr Makeshifter
Aug 21, 2015
$8.99
N/A (N/A)
1,264 ±1,008
632 ±713
01:55 (01:54)
13
Dragon Fantasy: The Volumes of Westeria
Apr 9, 2015
$9.99
N/A (N/A)
2,106 ±1,302
1,474 ±1,089
07:38 (13:19)
14
Red is Dead - The Complex Fun Random Level Fast Strategy Game
Jul 22, 2016
$1.99
N/A (N/A)
632 ±713
211 ±411
00:12 (00:04)
15
Battles of Norghan
Sep 26, 2016
$9.99
N/A (N/A)
1,264 ±1,008
0 ±0
00:00 (00:00)
16
Lew Pulsipher's Doomstar
Sep 16, 2016
$9.99
N/A (N/A)
2,528 ±1,426
843 ±823
20:54 (26:28)
17
Imperium Galactica
Jan 19, 2017
$4.99
N/A (N/A)
1,264 ±1,008
1,053 ±920
14:42 (19:11)
18
SkyBoats
Aug 23, 2016
$7.99
N/A (N/A)
2,528 ±1,426
843 ±823
01:24 (01:20)
19
Angel Express [Tokkyu Tenshi]
Jul 15, 2016
$9.99
N/A (N/A)
2,528 ±1,426
843 ±823
04:29 (04:08)
20
Rush Rover
Dec 13, 2016
$4.79
N/A (N/A)
619 ±1,212
619 ±1,212
00:35 (00:35)
21
Disoriented
Nov 21, 2016
$2.39
N/A (N/A)
1,896 ±1,235
843 ±823
00:53 (00:56)
22
Dad Quest
Feb 23, 2017
$7.99
N/A (N/A)
1,264 ±1,008
1,053 ±920
01:23 (01:15)
23
Polygod
Oct 13, 2016
$9.99
N/A (N/A)
2,317 ±1,366
1,685 ±1,164
01:58 (02:28)
24
ENIGMA : An Illusion Named Family
Mar 19, 2015
$4.99
N/A (N/A)
1,235 ±1,208
926 ±1,046
09:50 (10:41)
25
Samurai of Hyuga
Sep 16, 2016
$3.99
N/A (N/A)
1,264 ±1,008
632 ±713
02:57 (02:24)
26
Good Robot
Apr 5, 2016
$9.99
85% (93%/67%)
3,160 ±1,595
2,317 ±1,366
07:27 (05:33)
27
SWORDY
Jul 21, 2016
$14.99
N/A (N/A)
2,778 ±1,812
2,470 ±1,708
01:02 (01:27)
28
Pang Adventures
Apr 18, 2016
$9.99
N/A (N/A)
2,528 ±1,426
2,528 ±1,426
02:20 (02:41)
29
Langoth
Feb 27, 2017
$2.99
N/A (N/A)
1,685 ±1,164
1,053 ±920
01:22 (01:15)
30
Cardinal Quest 2
Nov 23, 2015
$14.99
N/A (N/A)
4,322 ±2,260
3,704 ±2,092
20:51 (10:25)
31
Space Impossible
Mar 1, 2016
$7.99
N/A (N/A)
1,474 ±1,089
1,264 ±1,008
28:48 (50:18)
32
Faceted Flight
Oct 5, 2016
$6.99
N/A (N/A)
1,235 ±1,208
1,235 ±1,208
03:45 (07:00)
33
Children of a Dead Earth
Sep 23, 2016
$24.99
70% (89%)
5,266 ±2,059
5,055 ±2,017
13:36 (05:08)
34
Drifting Lands
Jan 24, 2017
$13.99
70% (89%)
1,235 ±1,208
1,235 ±1,208
11:45 (11:15)
35
Fast Action Hero
Oct 3, 2016
$11.99
64% (87%)
3,581 ±1,698
3,581 ±1,698
02:41 (01:06)
36
Deadstone
Nov 12, 2014
$7.99
N/A (N/A)
3,581 ±1,698
2,528 ±1,426
07:53 (11:26)
37
AirMech® Command
Mar 8, 2017
$19.99
64% (87%)
1,685 ±1,164
1,474 ±1,089
01:33 (02:08)
38
Imperium Galactica II
Jan 19, 2017
$9.99
61% (86%)
4,423 ±1,887
3,792 ±1,747
03:11 (01:34)
39
Mysterium
Jan 12, 2017
$6.99
N/A (N/A)
2,949 ±1,541
2,528 ±1,426
09:39 (11:04)
40
Mesel
Feb 23, 2016
$4.99
N/A (N/A)
926 ±1,046
617 ±854
03:19 (03:19)
41
Alarameth TD™
Jun 23, 2015
$6.99
N/A (N/A)
1,685 ±1,164
1,053 ±920
08:53 (09:15)
42
Soul Locus
Apr 30, 2015
$9.99
N/A (N/A)
1,544 ±1,350
1,235 ±1,208
07:32 (09:51)
43
Sorcery Is for Saps
Oct 14, 2016
$3.99
N/A (N/A)
1,474 ±1,089
1,264 ±1,008
03:53 (05:24)
44
Earth Under Siege
Dec 11, 2014
$0.99
N/A (N/A)
1,053 ±920
843 ±823
01:53 (02:23)
45
Auralux: Constellations
Jun 1, 2016
$9.99
N/A (N/A)
843 ±823
843 ±823
06:31 (05:27)
46
The Viceroy
Jul 28, 2015
$19.99
N/A (N/A)
2,528 ±1,426
2,317 ±1,366
42:54 (11:21)
47
Lucadian Chronicles
Oct 15, 2015
$7.99
N/A (N/A)
1,235 ±1,208
1,235 ±1,208
05:46 (07:04)
48
Tangled Up!
Sep 2, 2016
$4.99
N/A (N/A)
2,949 ±1,541
1,896 ±1,235
03:06 (03:40)
49
Three Days
May 11, 2016
$4.99
N/A (N/A)
2,106 ±1,302
1,053 ±920
02:46 (03:46)
50
天使帝國四《Empire of Angels IV》
Dec 14, 2016
$14.99
34% (74%)
2,317 ±1,366
2,317 ±1,366
03:16 (02:49)
51
One Last Day
Apr 28, 2015
$12.99
32% (73%)
3,581 ±1,698
2,949 ±1,541
01:09 (01:38)
52
ALONE? - VR
Oct 7, 2016
$14.99
N/A (N/A)
1,264 ±1,008
632 ±713
00:23 (00:22)
53
Slayer Shock
Sep 29, 2016
$19.99
N/A (N/A)
926 ±1,046
926 ±1,046
03:56 (05:12)
54
Cloud Pirates
Mar 1, 2017
$9.99
29% (71%)
1,685 ±1,164
1,474 ±1,089
11:30 (20:05)
55
Exoplanet: First Contact
Dec 9, 2016
$19.99
N/A (N/A)
1,474 ±1,089
1,053 ±920
00:31 (00:42)
56
APT
Aug 27, 2015
$14.99
N/A (N/A)
1,544 ±1,350
1,235 ±1,208
02:37 (04:19)
57
Quarantine
Feb 9, 2017
$14.99
21% (65%)
4,213 ±1,841
3,581 ±1,698
01:33 (01:28)
58
Fright Light
Aug 26, 2016
$0.99
N/A (N/A)
2,528 ±1,426
1,264 ±1,008
03:29 (04:52)
59
You Are Not The Hero
Jun 2, 2015
$14.99
N/A (N/A)
1,264 ±1,008
632 ±713
00:21 (00:21)
60
Outbreak: Pandemic Evolution
Sep 9, 2016
$19.99
14% (58%)
1,238 ±1,714
1,238 ±1,714
01:27 (02:42)
61
Leviathan: the Cargo — Ongoing series
Jul 10, 2016
$10.99
N/A (N/A)
1,474 ±1,089
843 ±823
03:13 (03:27)
62
Jagged Alliance Online: Reloaded
Sep 24, 2015
$9.99
13% (56%)
5,898 ±2,179
5,687 ±2,140
42:20 (10:27)
63
Cults and Daggers
Feb 12, 2015
$29.99
N/A (N/A)
1,264 ±1,008
1,264 ±1,008
04:36 (05:01)
64
Barren Roads
Jun 1, 2015
$8.99
N/A (N/A)
926 ±1,046
926 ±1,046
03:51 (05:42)
65
Congresswolf
Oct 28, 2016
$3.99
N/A (N/A)
632 ±713
421 ±582
02:13 (01:28)
66
Romance of the Three Kingdoms Ⅲ / 三國志Ⅲ
Feb 21, 2017
$19.99
N/A (N/A)
1,544 ±1,350
309 ±604
00:30 (00:15)
67
FritzChess 15
Feb 22, 2016
$64.99
N/A (N/A)
843 ±823
843 ±823
03:54 (04:56)
68
The Horus Heresy: Battle of Tallarn - Iron Edition
Feb 8, 2017
$9.99
N/A (N/A)
843 ±823
632 ±713
01:09 (01:09)
69
NOBUNAGA'S AMBITION: Tendou with Power Up Kit / 信長の野望・天道 with パワーアップキット
Jun 25, 2015
$54.99
N/A (N/A)
2,161 ±1,598
1,852 ±1,479
08:30 (12:42)
70
My Tower, My Home
Mar 15, 2016
$6.99
N/A (N/A)
1,685 ±1,164
632 ±713
02:34 (02:31)
71
At the Mountains of Madness
Mar 25, 2016
$19.99
N/A (N/A)
1,896 ±1,235
1,474 ±1,089
04:50 (06:07)
72
Fray: Reloaded Edition
Jun 19, 2012
Free
N/A (N/A/27%)
6,319 ±2,255
4,213 ±1,841
02:02 (00:45)
73
Magician's Apprentice
Nov 9, 2015
$9.99
N/A (N/A)
3,160 ±1,595
1,264 ±1,008
03:27 (03:47)
74
No Way Out
Jan 27, 2017
$9.99
N/A (N/A)
1,264 ±1,008
632 ±713
02:48 (02:48)