Tvori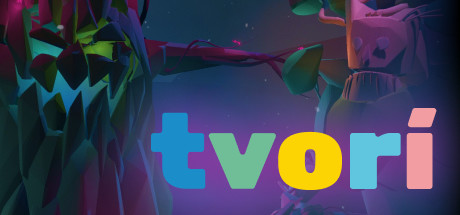 Store | Hub | SteamDB | Site
Developer: Tvori Publisher: Tvori
Genre: Animation & Modeling, Design & Illustration, Utilities, Video Production, Early Access
Languages: English
Tags: Early Access (36), Animation & Modeling (32), Utilities (31), Video Production (30), Design & Illustration (22), VR (22), Sandbox (10), Movie (10), Software (10), Cinematic (10), Hand-drawn (10), VR Only (1)
Category: Includes level editor
Release date: Aug 25, 2016
Price: $19.99
Followers: 523
Peak concurrent players yesterday: 4
YouTube stats: 5 views and 0 comments for videos uploaded last week, 1 new videos uploaded yesterday.

Steam Spy is still in beta, so expect major bugs.
Peak daily concurrent players:
CCU data courtesy of SteamDB. Used with permission.
Hourly concurrent players:
YouTube:
The views data is based on top 50 videos uploaded last week. Actual number of views might be more than the number shown.

The displayed number of videos uploaded yesterday is limited to 50, so if there were more videos uploaded, the number will still show 50.

If the game has commonly used word as its name (like "FEAR" or "Volume") its number of Youtube views might be wrong.
Games similar to this one:
#
Game
Release date

Price

Score rank
(Userscore / Metascore)

Owners

Players

Playtime (Median)

1
Beeswing
May 8, 2015
$4.99
N/A (N/A)
1,702 ±1,489
1,361 ±1,332
01:20 (02:07)
2
One Man Is Not No Man
Mar 18, 2016
$3.99
N/A (N/A)
5,794 ±2,266
463 ±640
00:34 (00:22)
3
Metro Warp
Aug 5, 2015
$9.99
N/A (N/A)
3,244 ±1,695
1,854 ±1,281
00:19 (00:20)
4
ESSENCE
Apr 18, 2017
$20
N/A (N/A)
2,317 ±1,433
927 ±906
00:12 (00:07)
5
HassleHeart
Feb 19, 2015
$2.99
N/A (N/A)
13,441 ±3,451
927 ±906
00:22 (00:28)
6
Snowball!
Dec 16, 2016
$2.99
N/A (N/A)
3,476 ±1,755
1,159 ±1,013
00:43 (00:56)
7
Slam
Jul 11, 2016
$3.99
N/A (N/A)
2,317 ±1,433
232 ±453
00:05 (00:01)
8
The Orchard of Stray Sheep
Jun 20, 2016
$9.99
N/A (N/A)
1,370 ±1,897
0 ±0
00:00 (00:00)
9
Mayhem Intergalactic
Jan 22, 2009
$9.99
N/A (N/A)
11,355 ±3,172
2,781 ±1,570
02:05 (04:19)
10
Royal Offense
May 10, 2017
$2.99
N/A (N/A)
1,159 ±1,013
463 ±640
02:21 (01:33)
11
Entropy Rising
Nov 20, 2015
$4.99
N/A (N/A)
927 ±906
232 ±453
00:21 (00:07)
12
CURSE
Sep 2, 2016
$6.99
N/A (N/A)
9,733 ±2,937
2,317 ±1,433
01:15 (01:30)
13
Furfly
Dec 18, 2015
$0.99
N/A (N/A)
5,330 ±2,173
927 ±906
01:17 (01:34)
14
Terror Lab
Mar 16, 2016
$3.99
N/A (N/A)
8,343 ±2,719
1,854 ±1,281
00:24 (00:29)
15
Knightfall: Rivals
May 3, 2017
Free
N/A (N/A)
2,549 ±1,503
695 ±785
00:19 (00:18)
16
Geocore
Jul 31, 2015
$9.99
N/A (N/A)
1,390 ±1,110
695 ±785
01:21 (01:19)
17
Hunted: One Step Too Far
Sep 2, 2016
$4.99
N/A (N/A)
6,721 ±2,440
927 ±906
00:53 (00:38)
18
MyRPG Master
Feb 9, 2015
$39.99
N/A (N/A)
695 ±785
232 ±453
00:21 (00:07)
19
AWAKE
Dec 16, 2015
$4.99
N/A (N/A)
3,244 ±1,695
232 ±453
00:07 (00:02)
20
Hexaball
Mar 13, 2017
$0.62
N/A (N/A)
6,952 ±2,482
463 ±640
06:10 (04:06)
21
Usagi Yojimbo: Way of the Ronin
Jan 30, 2015
$4.99
N/A (N/A)
6,257 ±2,355
0 ±0
00:00 (00:00)
22
ERISLE
Mar 10, 2017
Free
N/A (N/A)
1,854 ±1,281
232 ±453
00:13 (00:04)
23
BUDDY
May 27, 2016
$9.99
N/A (N/A)
927 ±906
695 ±785
02:34 (02:34)
24
Dark Night
Jan 11, 2016
$3.99
N/A (N/A)
25,260 ±4,731
927 ±906
00:39 (00:50)
25
Just Death
Feb 24, 2016
$14.99
N/A (N/A)
1,702 ±1,489
1,021 ±1,153
01:06 (01:33)
26
X-17
Mar 2, 2016
$4.99
N/A (N/A)
3,013 ±1,634
0 ±0
00:00 (00:00)
27
Wonky Pigeon!
Nov 26, 2015
$4.99
N/A (N/A)
11,355 ±3,172
927 ±906
00:02 (00:02)
28
Project Druid - 2D Labyrinth Explorer-
Jul 30, 2015
$0.99
N/A (N/A)
92,697 ±9,063
1,854 ±1,281
01:50 (01:04)
29
Rift's Cave
Dec 1, 2014
$9.99
N/A (N/A)
15,527 ±3,709
1,854 ±1,281
00:13 (00:14)