App

Romance of the Three Kingdoms /
Romance of the Three Kingdoms /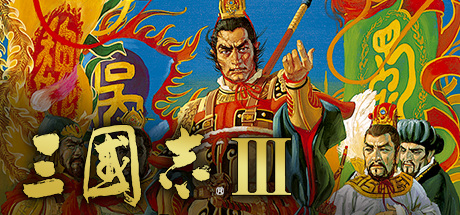 Store | Hub | SteamDB | Site
Developer: KOEI TECMO GAMES CO., LTD. Publisher: KOEI TECMO GAMES CO., LTD.
Genre: Strategy
Languages: Japanese
Tags: Strategy (23)
Category: Single-player, Steam Cloud
Release date: Feb 21, 2017
Price: $19.99
Owners: 737 ± 1,019
Followers: 108
Peak concurrent players yesterday: 4
YouTube stats: 1,579 views and 57 comments for videos uploaded last week, 5 new videos uploaded yesterday.

Steam Spy is still in beta, so expect major bugs.
Peak daily concurrent players:
CCU data courtesy of SteamDB. Used with permission.
Hourly concurrent players:
YouTube:
The views data is based on top 50 videos uploaded last week. Actual number of views might be more than the number shown.

The displayed number of videos uploaded yesterday is limited to 50, so if there were more videos uploaded, the number will still show 50.

If the game has commonly used word as its name (like "FEAR" or "Volume") its number of Youtube views might be wrong.
Games similar to this one:
#
Game
Release date

Price

Score rank
(Userscore / Metascore)

Owners

Players

Playtime (Median)

1
Blake Stone: Aliens of Gold
May 5, 2015
$4.99
N/A (N/A)
62,822 ±7,664
6,111 ±2,390
02:58 (00:40)
2
Umihara Kawase
Nov 2, 2015
$9.99
N/A (N/A)
10,022 ±3,061
4,400 ±2,028
02:19 (00:57)
3
THOTH
Oct 7, 2016
$7.99
N/A (N/A)
80,910 ±8,697
8,800 ±2,868
00:29 (00:08)
4
Kittypocalypse - Ungoggled
Nov 3, 2016
$14.99
N/A (N/A)
717 ±992
717 ±992
00:42 (00:41)
5
Final DOOM
Aug 3, 2007
$4.99
62% (86%)
406,019 ±19,476
128,821 ±10,974
01:34 (00:05)
6
Worms
Oct 19, 2011
$7.99
57% (84%)
302,620 ±16,816
68,199 ±7,985
00:25 (00:04)
7
Anarchy Online
Feb 22, 2017
Free
N/A (N/A/72%)
52,311 ±6,993
31,778 ±5,451
01:20 (00:01)
8
QUAKE II Mission Pack: The Reckoning
Aug 3, 2007
$2.99
N/A (N/A)
298,709 ±16,707
18,822 ±4,195
01:51 (00:01)
9
QUAKE III: Team Arena
Aug 3, 2007
$14.99
52% (82%/69%)
338,309 ±17,779
53,533 ±7,075
02:34 (00:07)
10
Shadow Warrior (Classic)
May 5, 2014
Free
N/A (N/A/73%)
61,355 ±7,574
4,644 ±2,084
00:27 (00:01)
11
Alarameth TD
Jun 23, 2015
$6.99
N/A (N/A)
1,075 ±1,214
717 ±992
04:22 (04:21)
12
ARCADE GAME SERIES: PAC-MAN
Apr 19, 2016
$3.99
47% (80%)
66,488 ±7,884
10,022 ±3,061
06:20 (00:09)
13
Shattered Throne
Nov 28, 2016
$9.99
N/A (N/A)
2,200 ±1,434
978 ±956
05:05 (03:53)
14
Ricochet
Nov 1, 2000
$4.99
45% (79%)
7,446,209 ±82,677
873,149 ±28,544
02:56 (00:04)
15
Curse: The Eye of Isis
Aug 22, 2014
$2.99
N/A (N/A/63%)
31,778 ±5,451
2,689 ±1,585
26:30 (00:50)
16
Concealed Intent
Aug 2, 2016
$14.99
N/A (N/A)
1,792 ±1,568
717 ±992
00:45 (00:44)
17
Children of Orc
Dec 20, 2016
Free
N/A (N/A)
19,555 ±4,276
9,533 ±2,985
00:23 (00:10)
18
Lords of the Realm
Dec 3, 2015
$1.99
N/A (N/A)
15,644 ±3,824
5,867 ±2,342
05:03 (00:12)
19
My Super Tower 2
Jan 27, 2017
$0.99
N/A (N/A)
1,956 ±1,352
1,467 ±1,171
02:01 (02:31)
20
Elven Legacy: Magic
Dec 3, 2009
$1.99
N/A (N/A)
53,777 ±7,091
7,089 ±2,574
02:34 (00:21)
21
HeXen: Deathkings of the Dark Citadel
Aug 3, 2007
$4.99
N/A (N/A)
186,021 ±13,186
20,044 ±4,329
02:06 (00:04)
22
Iron Storm
May 8, 2014
$2.99
N/A (N/A/69%)
43,755 ±6,396
5,867 ±2,342
04:21 (00:01)
23
Dark Ages
May 5, 2014
Free
N/A (N/A)
57,200 ±7,313
3,667 ±1,851
01:00 (00:04)
24
Pahelika: Revelations HD
Mar 2, 2015
$9.99
N/A (N/A)
42,777 ±6,324
3,178 ±1,723
00:37 (00:27)
25
QUAKE II Mission Pack: Ground Zero
Aug 3, 2007
$2.99
N/A (N/A)
297,731 ±16,680
21,267 ±4,459
01:42 (00:01)
26
STAR WARS Jedi Knight - Mysteries of the Sith
Sep 16, 2009
$2.99
20% (63%)
946,237 ±29,712
166,465 ±12,474
01:09 (00:06)
27
Tidal Affair: Before The Storm
Nov 24, 2015
$9.99
N/A (N/A)
1,467 ±1,171
244 ±478
03:06 (01:02)
28
BoxesWithGuns
Apr 14, 2015
$1.99
N/A (N/A)
25,666 ±4,899
1,222 ±1,069
12:53 (10:43)
29
World War II: Panzer Claws
Sep 27, 2013
$4.99
16% (60%/61%)
290,153 ±16,466
29,333 ±5,237
00:35 (00:04)
30
Haegemonia: Legions of Iron
May 1, 2014
$4.99
N/A (N/A)
75,044 ±8,376
24,444 ±4,781
00:59 (00:01)
31
Run and Fire
May 27, 2015
Free
10% (52%)
669,284 ±24,997
348,086 ±18,034
00:37 (00:03)
32
Lords of the Realm III
Dec 3, 2015
$4.99
N/A (N/A/65%)
16,133 ±3,884
8,311 ±2,787
00:03 (00:01)
33
3D Chess
Dec 6, 2016
$9.99
N/A (N/A)
1,075 ±1,214
1,075 ±1,214
03:14 (04:49)
34
Puzzle Sages
Jan 18, 2016
$1.99
N/A (N/A)
717 ±992
0 ±0
00:00 (00:00)
35
Spheroid
Aug 31, 2015
$1.99
N/A (N/A)
99,244 ±9,632
4,156 ±1,971
00:18 (00:09)
36
A Land Fit For Heroes
May 3, 2016
$9.99
N/A (N/A)
23,711 ±4,708
2,200 ±1,434
00:06 (00:04)
37
Portal 2 Sixense Perceptual Pack
Sep 20, 2013
Free
6% (43%)
548,285 ±22,628
221,954 ±14,403
01:07 (00:01)
38
Excubitor
May 26, 2016
$14.99
N/A (N/A/69%)
3,178 ±1,723
1,711 ±1,265
03:50 (06:02)
39
Desert Gunner
Mar 18, 2014
$4.99
N/A (N/A)
6,111 ±2,390
978 ±956
01:15 (00:43)
40
Assault Corps 2
Jul 15, 2015
$2.99
N/A (N/A)
1,956 ±1,352
978 ±956
00:55 (00:34)
41
Shattered Union
Oct 25, 2006
$4.99
4% (39%/67%)
48,889 ±6,761
18,822 ±4,195
04:06 (00:24)
42
Exodus Wars: Fractured Empire
Jan 30, 2015
$9.99
N/A (N/A)
2,444 ±1,511
1,222 ±1,069
00:44 (01:11)
43
CTU: Counter Terrorism Unit
Apr 22, 2016
$14.99
N/A (N/A)
978 ±956
978 ±956
00:42 (00:51)
44
FleetCOMM
May 23, 2016
$9.99
N/A (N/A)
3,178 ±1,723
244 ±478
00:02 (00:00)
45
Siege of Turtle Enclave
Feb 13, 2015
$4.99
N/A (N/A)
10,511 ±3,135
978 ±956
00:11 (00:13)
46
Constricting Cubes
Nov 7, 2016
$2.99
N/A (N/A)
4,156 ±1,971
244 ±478
00:07 (00:02)
47
Drunk Wizards
Jun 6, 2016
$7.99
N/A (N/A)
22,000 ±4,535
1,467 ±1,171
00:07 (00:11)