Uncharted Waters /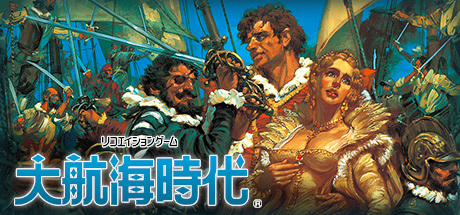 Store | Hub | SteamDB | Site
Developer: KOEI TECMO GAMES CO., LTD. Publisher: KOEI TECMO GAMES CO., LTD.
Genre: RPG
Languages: Japanese
Tags: RPG (23)
Category: Single-player, Steam Cloud
Release date: Apr 18, 2017
Price: $12.99
Owners: 2,613 ± 2,088
Followers: 390
Peak concurrent players yesterday: 1
YouTube stats: 88 views and 0 comments for videos uploaded last week, 0 new videos uploaded yesterday.

Steam Spy is still in beta, so expect major bugs.
Peak daily concurrent players:
CCU data courtesy of SteamDB. Used with permission.
Hourly concurrent players:
YouTube:
The views data is based on top 50 videos uploaded last week. Actual number of views might be more than the number shown.

The displayed number of videos uploaded yesterday is limited to 50, so if there were more videos uploaded, the number will still show 50.

If the game has commonly used word as its name (like "FEAR" or "Volume") its number of Youtube views might be wrong.
Games similar to this one:
#
Game
Release date

Price

Score rank
(Userscore / Metascore)

Owners

Players

Playtime (Median)

1
RPG Fighter League
Nov 11, 2016
$2.99
N/A (N/A)
2,757 ±1,705
551 ±762
02:24 (01:22)
2
Monsterland
Dec 14, 2015
$0.99
N/A (N/A)
7,720 ±2,854
1,379 ±1,206
00:29 (00:35)
3
Perfect Universe - Play with Gravity
Feb 26, 2016
$9.99
N/A (N/A)
35,292 ±6,102
4,687 ±2,224
00:16 (00:09)
4
Punch Bomb
Dec 13, 2016
$6.99
N/A (N/A)
827 ±934
827 ±934
00:33 (00:33)
5
Glass Masquerade
Nov 18, 2016
$4.99
99% (98%)
16,543 ±4,178
12,959 ±3,698
03:27 (03:37)
6
Heroes of Hellas 3: Athens
Mar 12, 2015
$2.99
N/A (N/A)
23,712 ±5,002
17,922 ±4,348
06:41 (03:13)
7
Animal Lover
Feb 14, 2017
$19.99
N/A (N/A)
12,407 ±3,618
7,996 ±2,904
08:35 (09:36)
8
Bedfellows FRENZY
Feb 22, 2017
$7.99
N/A (N/A)
4,136 ±2,089
551 ±762
00:42 (00:27)
9
Idol Magical Girl Chiru Chiru Michiru Part 1
Jul 29, 2015
$19.99
97% (97%)
84,370 ±9,435
23,712 ±5,002
03:12 (02:41)
10
Eye of the Owl - Bosch VR
Dec 23, 2016
Free
N/A (N/A)
9,099 ±3,098
3,309 ±1,868
00:08 (00:10)
11
Freddi Fish and Luther's Maze Madness
Apr 17, 2014
$4.99
N/A (N/A)
35,016 ±6,078
8,547 ±3,003
01:01 (00:19)
12
Dark Angels: Masquerade of Shadows
Feb 2, 2017
$3.99
N/A (N/A)
10,477 ±3,325
6,066 ±2,530
04:09 (04:14)
13
Weird Park Trilogy
Jun 9, 2015
$19.99
N/A (N/A)
11,856 ±3,537
3,584 ±1,944
08:42 (15:09)
14
Chicken Invaders 5
Mar 13, 2015
$4.99
95% (96%)
21,230 ±4,733
18,473 ±4,415
18:47 (06:22)
15
Warsim: The Realm of Aslona
Jun 28, 2017
$4.99
N/A (N/A)
4,411 ±2,157
276 ±539
01:32 (00:30)
16
House of 1,000 Doors: Family Secrets Collector's Edition
Apr 7, 2014
$9.99
95% (96%)
55,144 ±7,628
34,189 ±6,006
06:41 (04:14)
17
Mr. Massagy
Dec 5, 2016
$5.99
92% (95%)
6,066 ±2,530
4,411 ±2,157
01:41 (01:51)
18
One Man Is Not No Man
Mar 18, 2016
$3.99
N/A (N/A)
4,136 ±2,089
276 ±539
00:13 (00:04)
19
KNIGHTS
May 30, 2016
$0.99
92% (95%)
27,020 ±5,339
19,576 ±4,545
02:34 (02:14)
20
Lost in Secular Love
Oct 28, 2016
$9.99
92% (95%)
1,654 ±1,321
1,654 ±1,321
03:19 (03:03)
21
Chef Solitaire: USA
Jan 15, 2016
$2.99
N/A (N/A)
9,926 ±3,236
6,342 ±2,586
09:59 (09:00)
22
Bullets And More VR - BAM VR
Sep 7, 2016
$14.99
89% (94%)
7,720 ±2,854
6,617 ±2,642
07:12 (04:01)
23
Chime
Sep 6, 2010
$4.99
89% (94%)
119,937 ±11,249
94,847 ±10,003
10:54 (01:48)
24
Tick Tock Isle
Nov 19, 2015
$0.99
85% (93%)
49,905 ±7,256
19,300 ±4,513
03:30 (03:18)
25
MacGuffin's Curse
Apr 19, 2012
$9.99
N/A (N/A/73%)
45,218 ±6,907
25,090 ±5,145
03:40 (01:57)
26
Bigscreen Beta
Apr 28, 2016
Free
85% (93%)
239,874 ±15,906
161,019 ±13,033
03:52 (00:30)
27
The FOO Show featuring Will Smith
Apr 5, 2016
Free
85% (93%)
62,312 ±8,108
20,955 ±4,702
00:11 (00:06)
28
Metamorphabet
Apr 29, 2015
$4.99
N/A (N/A)
8,272 ±2,954
2,757 ±1,705
01:50 (02:59)
29
hocus
Nov 18, 2015
$0.99
81% (92%)
34,740 ±6,054
22,609 ±4,884
02:05 (01:02)
30
OVIVO
May 12, 2017
$7.99
81% (92%/71%)
5,790 ±2,471
2,757 ±1,705
01:31 (02:06)
31
Rogue System
May 16, 2016
$29.99
81% (92%)
5,239 ±2,351
4,411 ±2,157
06:39 (06:33)
32
Senza Peso
Oct 11, 2016
Free
81% (92%)
51,835 ±7,395
27,572 ±5,394
00:21 (00:09)
33
Endless Fables: The Minotaur's Curse
Dec 15, 2016
$9.99
N/A (N/A)
15,716 ±4,072
9,374 ±3,145
03:46 (03:21)
34
7 Wonders: Ancient Alien Makeover
Oct 24, 2012
$9.99
N/A (N/A)
46,045 ±6,970
11,580 ±3,495
12:37 (06:38)
35
Witch's Pranks: Frog's Fortune Collector's Edition
Jan 15, 2015
$6.99
N/A (N/A)
28,399 ±5,474
4,136 ±2,089
02:48 (02:42)
36
Live2DViewerEX
Jun 30, 2017
$4.99
77% (91%)
20,403 ±4,640
19,300 ±4,513
07:20 (00:56)
37
Japanese School Life
Nov 22, 2016
$9.99
77% (91%)
78,580 ±9,105
7,996 ±2,904
01:49 (00:41)
38
True or False 2
Jan 27, 2017
$0.99
77% (91%)
6,342 ±2,586
4,411 ±2,157
01:34 (01:27)
39
Queen's Quest 2: Stories of Forgotten Past
Feb 9, 2017
$9.99
N/A (N/A)
8,823 ±3,051
4,687 ±2,224
03:41 (04:04)
40
The Secret Order 3: Ancient Times
Mar 10, 2016
$9.99
77% (91%)
29,777 ±5,605
15,716 ±4,072
04:39 (03:47)
41
Flight Control HD
Nov 18, 2010
$4.99
77% (91%)
105,600 ±10,555
98,155 ±10,176
03:07 (01:13)
42
Portal of Evil: Stolen Runes Collector's Edition
May 26, 2015
$6.99
N/A (N/A)
55,144 ±7,628
19,300 ±4,513
03:08 (03:02)
43
Dog Sled Saga
Sep 22, 2016
$7.99
77% (91%)
16,819 ±4,212
15,440 ±4,036
14:05 (04:20)
44
RFLEX
Aug 26, 2015
$3.99
77% (91%)
19,025 ±4,480
7,444 ±2,802
01:20 (00:44)
45
House of 1000 Doors: The Palm of Zoroaster Collector's Edition
Jul 8, 2014
$9.99
77% (91%)
39,152 ±6,427
24,539 ±5,088
03:58 (03:39)
46
Containment: The Zombie Puzzler
Mar 2, 2012
$4.99
74% (90%)
83,818 ±9,404
27,296 ±5,367
01:23 (00:38)
47
Evo Explores
May 16, 2016
$3.99
74% (90%)
13,786 ±3,814
3,860 ±2,018
01:38 (01:21)
48
Hover Cubes: Arena
May 2, 2016
$14.99
N/A (N/A)
1,214 ±1,372
810 ±1,120
00:13 (00:12)
49
Metro Warp
Aug 5, 2015
$9.99
N/A (N/A)
4,411 ±2,157
1,654 ±1,321
00:15 (00:18)
50
Gathering Sky
Aug 13, 2015
$4.99
N/A (N/A)
1,654 ±1,321
827 ±934
04:27 (04:26)
51
Rescue Team
Feb 19, 2015
$4.99
74% (90%)
9,374 ±3,145
7,169 ±2,750
05:20 (03:21)
52
12 Labours of Hercules II: The Cretan Bull
Jun 5, 2015
$2.99
74% (90%)
199,068 ±14,491
157,159 ±12,876
05:21 (04:29)
53
Sacra Terra: Angelic Night
Jul 2, 2015
$2.99
74% (90%)
34,740 ±6,054
24,815 ±5,117
04:46 (03:44)
54
Fine Sweeper
May 25, 2015
$2.99
74% (90%)
48,802 ±7,176
29,226 ±5,553
04:58 (02:08)
55
Farming Simulator 2013 Titanium Edition
Oct 9, 2013
$19.99
74% (90%)
555,571 ±24,200
510,905 ±23,208
77:10 (14:37)
56
Pool Nation
Oct 18, 2013
$9.99
74% (90%)
240,150 ±15,916
176,459 ±13,644
06:48 (03:44)
57
Grim Legends 3: The Dark City
Jun 2, 2016
$9.99
74% (90%)
41,633 ±6,628
20,127 ±4,608
04:39 (04:35)
58
Gun Done
Jun 13, 2016
$0.99
74% (90%)
37,773 ±6,313
28,675 ±5,500
02:20 (01:07)
59
Zen Bound 2
Nov 16, 2010
$4.99
74% (90%)
236,566 ±15,796
102,291 ±10,388
01:02 (00:19)
60
Goosebumps: The Game
Oct 13, 2015
$9.99
74% (90%)
16,267 ±4,143
3,584 ±1,944
02:10 (02:18)
61
Artemis Spaceship Bridge Simulator
Sep 16, 2013
$6.99
70% (89%)
73,065 ±8,780
51,008 ±7,336
03:27 (02:08)
62
Sid Meier's Colonization (Classic)
Oct 9, 2014
$6.99
70% (89%)
52,386 ±7,435
27,020 ±5,339
34:06 (04:40)
63
Cosmic DJ
Oct 30, 2014
$2.99
70% (89%)
86,851 ±9,573
41,909 ±6,650
00:47 (00:28)
64
Moorhuhn (Crazy Chicken)
Feb 5, 2015
$1.99
70% (89%)
32,535 ±5,859
13,786 ±3,814
00:13 (00:05)
65
12 Labours of Hercules VI: Race for Olympus
Dec 21, 2016
$2.99
70% (89%)
10,753 ±3,368
7,996 ±2,904
10:27 (08:24)
66
YOU DON'T KNOW JACK Vol. 4 The Ride
Nov 5, 2013
$2.99
N/A (N/A)
72,238 ±8,730
12,959 ±3,698
02:42 (00:41)
67
The Astonishing Game
Feb 6, 2017
$2.99
N/A (N/A)
4,963 ±2,288
276 ±539
00:04 (00:01)
68
QbQbQb
Oct 29, 2014
$4.99
N/A (N/A)
20,127 ±4,608
4,963 ±2,288
00:37 (00:35)
69
Riptide GP2
Mar 7, 2014
$6.99
67% (88%)
36,670 ±6,220
26,193 ±5,257
04:07 (02:32)
70
Reload
Feb 13, 2015
$4.99
N/A (N/A)
11,029 ±3,411
1,930 ±1,427
00:44 (01:04)
71
Throttle Powah VR
May 30, 2017
$9.99
N/A (N/A)
3,860 ±2,018
551 ±762
00:55 (00:34)
72
Oik
Feb 14, 2017
$0.99
64% (87%)
39,703 ±6,472
33,913 ±5,982
02:29 (01:27)
73
VRSailing by BeTomorrow
Jan 12, 2017
Free
N/A (N/A)
20,127 ±4,608
12,683 ±3,658
01:49 (00:04)
74
Gon' E-Choo!
Nov 25, 2015
$1.99
64% (87%)
11,304 ±3,453
8,547 ±3,003
03:36 (03:53)
75
Marine Park Empire
Sep 3, 2015
$6.99
N/A (N/A/58%)
9,374 ±3,145
3,584 ±1,944
04:11 (04:04)
76
12 Labours of Hercules III: Girl Power
Aug 7, 2015
$2.99
64% (87%)
121,591 ±11,326
100,913 ±10,318
04:52 (03:30)
77
UTOPIA 9 - A Volatile Vacation
May 5, 2016
$11.99
64% (87%)
7,169 ±2,750
3,860 ±2,018
05:15 (07:51)
78
Mind Snares: Alice's Journey
Apr 23, 2015
$9.99
64% (87%)
73,892 ±8,830
44,942 ±6,886
14:28 (03:33)
79
WolfQuest
Mar 25, 2016
$9.99
61% (86%)
30,053 ±5,631
29,226 ±5,553
22:14 (05:04)
80
Crazy Machines Elements
Feb 10, 2012
$9.99
N/A (N/A)
34,740 ±6,054
10,753 ±3,368
04:26 (00:35)
81
YOU DON'T KNOW JACK TELEVISION
Nov 5, 2013
$2.99
N/A (N/A)
68,378 ±8,494
6,066 ±2,530
00:20 (00:20)
82
911: First Responders
Sep 25, 2014
$4.99
61% (86%)
44,942 ±6,886
38,600 ±6,382
26:32 (05:45)
83
Caromble!
Aug 27, 2015
$12.99
N/A (N/A)
6,342 ±2,586
1,930 ±1,427
01:19 (01:44)
84
Christmas Adventure: Candy Storm
Apr 1, 2016
$1.99
61% (86%)
9,374 ±3,145
5,514 ±2,412
03:40 (02:47)
85
BitRay2
Aug 18, 2016
$0.69
N/A (N/A)
148,060 ±12,498
143,925 ±12,322
04:34 (04:31)
86
Ski Sniper
May 18, 2017
$4.99
61% (86%)
10,202 ±3,281
8,272 ±2,954
02:36 (02:58)
87
Cloning Clyde
Mar 15, 2011
$4.99
N/A (N/A)
36,670 ±6,220
14,062 ±3,852
02:06 (00:34)
88
4 Elements
Jul 12, 2010
$3.99
58% (85%)
44,666 ±6,865
30,053 ±5,631
18:27 (06:25)
89
Copoka
Feb 15, 2017
$4.99
N/A (N/A)
27,572 ±5,394
7,444 ±2,802
02:39 (02:37)
90
Dracula: Love Kills
Oct 29, 2013
$9.99
58% (85%)
30,605 ±5,683
6,893 ±2,697
15:05 (09:34)
91
YOU DON'T KNOW JACK Vol. 3
Nov 5, 2013
$2.99
N/A (N/A)
71,411 ±8,680
10,477 ±3,325
04:39 (00:36)
92
STARDROP
Jun 1, 2017
$14.99
N/A (N/A)
2,206 ±1,525
827 ±934
03:59 (03:59)
93
Emergence Fractal Multiverse
Jul 20, 2016
$9
N/A (N/A)
1,214 ±1,372
1,214 ±1,372
00:19 (00:23)
94
Rock God Tycoon
Feb 13, 2017
$10.99
56% (84%)
7,720 ±2,854
7,444 ±2,802
11:09 (05:35)
95
Joe Danger
Jun 24, 2013
$14.99
56% (84%)
28,675 ±5,500
20,955 ±4,702
02:57 (01:06)
96
Sticker Craft
Jan 19, 2017
$1.99
N/A (N/A)
46,045 ±6,970
41,909 ±6,650
03:47 (03:35)
97
Karate Master 2 Knock Down Blow
Mar 20, 2015
$9.99
53% (83%)
16,543 ±4,178
14,337 ±3,889
06:07 (04:21)
98
My Lady
Mar 28, 2016
$0.99
53% (83%)
6,342 ±2,586
2,206 ±1,525
00:46 (01:07)
99
Tales of the Orient: The Rising Sun
Feb 27, 2015
$9.99
N/A (N/A)
68,102 ±8,477
50,732 ±7,316
05:32 (04:06)
100
Legends of Solitaire: Curse of the Dragons
Sep 28, 2015
$4.99
N/A (N/A)
16,543 ±4,178
7,996 ±2,904
06:16 (05:15)
101
Vertigo Void
Oct 30, 2015
$4.99
N/A (N/A)
11,856 ±3,537
7,996 ±2,904
02:18 (01:57)
102
Talent Not Included
Aug 30, 2016
$12.99
N/A (N/A/73%)
2,024 ±1,771
1,619 ±1,584
06:11 (07:27)
103
Left in the Dark: No One on Board
Oct 2, 2014
$9.99
53% (83%)
84,645 ±9,450
49,078 ±7,196
12:59 (03:16)
104
Critical Mass
Jun 20, 2011
$1.99
53% (83%/81%)
124,073 ±11,441
64,794 ±8,268
01:15 (00:17)
105
Real Heroes: Firefighter
Mar 14, 2017
$9.99
N/A (N/A)
4,411 ±2,157
1,103 ±1,078
02:23 (02:07)
106
Cosmic Osmo and the Worlds Beyond the Mackerel
$5.99
N/A (N/A)
65,621 ±8,321
13,786 ±3,814
00:14 (00:10)
107
Hack RUN
Jun 17, 2015
$4.99
51% (82%)
18,749 ±4,448
8,272 ±2,954
02:03 (00:17)
108
Rooms: The Main Building
Jul 11, 2014
$9.99
N/A (N/A)
65,069 ±8,286
37,222 ±6,267
02:36 (01:39)
109
Star Trek: Starfleet Academy
May 8, 2015
$9.99
51% (82%)
10,477 ±3,325
7,720 ±2,854
02:01 (00:42)
110
Catch a Falling Star
Mar 30, 2016
$0.99
51% (82%)
405,029 ±20,666
301,911 ±17,844
03:26 (03:30)
111
Tomato Jones
Jul 11, 2016
$1.99
51% (82%)
4,687 ±2,224
2,481 ±1,618
01:50 (02:42)
112
Oh My Gore!
Oct 20, 2016
$4.99
51% (82%)
6,893 ±2,697
4,136 ±2,089
02:46 (01:32)
113
Intergalactic Bubbles
May 29, 2015
$1.99
51% (82%)
253,936 ±16,366
159,365 ±12,966
03:47 (03:22)
114
Joe Danger 2: The Movie
Jun 24, 2013
$14.99
N/A (N/A/82%)
327,277 ±18,578
132,896 ±11,841
02:12 (01:10)
115
Spelunx and the Caves of Mr. Seudo
$5.99
N/A (N/A)
65,621 ±8,321
15,716 ±4,072
00:18 (00:12)
116
Freddi Fish and Luther's Water Worries
May 1, 2014
$4.99
N/A (N/A)
26,745 ±5,312
3,584 ±1,944
00:08 (00:09)
117
Domestic Dog
Apr 10, 2015
$2.99
48% (81%)
30,605 ±5,683
25,090 ±5,145
02:05 (01:29)
118
Bridge Constructor Medieval
Sep 15, 2014
$9.99
48% (81%)
86,024 ±9,527
40,255 ±6,517
04:07 (01:24)
119
Cross Set
Nov 17, 2015
$2.99
48% (81%)
11,029 ±3,411
6,893 ±2,697
03:47 (02:33)
120
Cooking Academy Fire and Knives
Oct 23, 2014
$14.99
N/A (N/A)
11,856 ±3,537
5,239 ±2,351
02:00 (01:24)
121
Lexica
Jul 4, 2014
$4.99
46% (80%)
97,053 ±10,119
22,333 ±4,854
02:40 (00:42)
122
Toto Temple Deluxe
Sep 29, 2015
$9.99
N/A (N/A)
4,136 ±2,089
2,757 ±1,705
00:59 (01:24)
123
Dead Hungry Diner
May 16, 2012
$3.99
N/A (N/A)
41,082 ±6,584
26,745 ±5,312
02:08 (01:20)
124
Draw Rider 2
Mar 16, 2017
$1.99
N/A (N/A)
3,309 ±1,868
551 ±762
00:12 (00:08)
125
Vector 36
Jan 25, 2017
$24.99
44% (79%)
6,893 ±2,697
4,963 ±2,288
04:38 (01:36)
126
Pickers
Feb 22, 2012
$9.99
44% (79%)
54,868 ±7,609
14,613 ±3,927
07:15 (05:30)
127
Bridge Constructor
Oct 16, 2013
$9.99
44% (79%)
261,656 ±16,613
160,743 ±13,022
04:00 (01:44)
128
Governor of Poker 2
Oct 11, 2010
$7.99
44% (79%)
21,230 ±4,733
12,407 ±3,618
22:33 (06:10)
129
Unfortunate Spacemen
May 6, 2016
$14.99
44% (79%)
2,206 ±1,525
1,654 ±1,321
05:10 (04:01)
130
Evochron Mercenary
Jan 16, 2012
$19.99
44% (79%/70%)
102,291 ±10,388
88,505 ±9,663
08:20 (02:06)
131
Funk of Titans
Jul 24, 2015
$6.99
N/A (N/A)
11,029 ±3,411
6,893 ±2,697
03:48 (03:31)
132
YOU DON'T KNOW JACK Vol. 1 XL
Nov 5, 2013
$2.99
42% (78%)
76,098 ±8,960
29,502 ±5,579
00:54 (00:23)
133
Awe
Oct 9, 2015
$0.99
42% (78%)
22,333 ±4,854
17,370 ±4,281
02:09 (01:46)
134
Dracula's Legacy
Oct 22, 2015
$2.99
40% (77%)
102,567 ±10,402
80,785 ±9,232
03:45 (03:22)
135
Putt-Putt Joins the Circus
May 29, 2014
$6.99
N/A (N/A)
22,885 ±4,914
6,893 ±2,697
29:59 (01:20)
136
Doodle God
Sep 24, 2015
$11.99
40% (77%)
68,929 ±8,528
44,115 ±6,822
04:51 (03:09)
137
Lucid
Jul 19, 2011
$4.99
40% (77%)
89,884 ±9,738
41,082 ±6,584
04:08 (01:19)
138
Knockout League
Jan 24, 2017
$19.99
40% (77%)
11,580 ±3,495
10,477 ±3,325
07:55 (01:22)
139
Tales of Escape
Mar 15, 2017
Free
40% (77%)
12,959 ±3,698
7,720 ±2,854
01:54 (01:14)
140
YOU DON'T KNOW JACK Vol. 2
Nov 5, 2013
$2.99
N/A (N/A)
70,032 ±8,596
8,272 ±2,954
00:27 (00:16)
141
The Manhole: Masterpiece Edition
$5.99
N/A (N/A)
65,621 ±8,321
10,753 ±3,368
00:05 (00:02)
142
Season Match 3 - Curse of the Witch Crow
Oct 30, 2014
$4.99
38% (76%)
7,720 ±2,854
5,790 ±2,471
03:51 (02:52)
143
moto RKD dash
Jun 3, 2016
$2.99
N/A (N/A)
10,202 ±3,281
7,169 ±2,750
02:41 (03:24)
144
Brave Furries
Mar 14, 2017
$3.99
N/A (N/A)
29,777 ±5,605
24,815 ±5,117
03:41 (03:39)
145
The Happy Hereafter
Jun 5, 2014
$3.99
38% (76%)
18,749 ±4,448
14,337 ±3,889
03:39 (03:40)
146
Nanuleu
Nov 16, 2016
$2.99
N/A (N/A)
3,309 ±1,868
551 ±762
02:07 (01:24)
147
YOU DON'T KNOW JACK HEADRUSH
Nov 5, 2013
$2.99
N/A (N/A)
69,481 ±8,562
9,926 ±3,236
00:33 (00:23)
148
Potioneer: The VR Gardening Simulator
Oct 20, 2016
$9.99
N/A (N/A)
4,411 ±2,157
1,379 ±1,206
02:46 (02:15)
149
Nephise Begins
Apr 24, 2017
$1.99
38% (76%)
4,687 ±2,224
1,379 ±1,206
01:31 (01:42)
150
The Secret Order 2: Masked Intent
Nov 5, 2015
$9.99
38% (76%)
58,728 ±7,872
31,156 ±5,733
04:03 (03:31)
151
InfiniPicross
Mar 6, 2017
$1.99
N/A (N/A)
46,321 ±6,991
37,498 ±6,290
04:59 (04:25)
152
Flock!
Apr 7, 2009
$4.99
38% (76%/65%)
40,255 ±6,517
24,539 ±5,088
01:23 (00:25)
153
Luna's Wandering Stars
May 15, 2015
$9.99
N/A (N/A)
100,913 ±10,318
23,160 ±4,943
03:04 (02:37)
154
GemBreak
Jun 14, 2016
$4
38% (76%)
17,646 ±4,315
15,440 ±4,036
03:52 (03:41)
155
Season Match
Sep 15, 2014
$3.99
36% (75%)
9,374 ±3,145
6,617 ±2,642
04:38 (03:33)
156
Inbetween Land
Feb 19, 2015
$6.99
N/A (N/A)
14,337 ±3,889
9,650 ±3,191
03:31 (03:13)
157
Fractal: Make Blooms Not War
Nov 29, 2011
$6.99
N/A (N/A)
213,681 ±15,013
79,131 ±9,137
01:11 (00:19)
158
Musclecar Online
Feb 12, 2015
$5.99
N/A (N/A)
11,856 ±3,537
1,379 ±1,206
00:14 (00:20)
159
Simutrans
May 24, 2016
Free
34% (74%)
100,085 ±10,276
56,522 ±7,722
06:12 (00:08)
160
The Secret Order 4: Beyond Time
Sep 22, 2016
$9.99
N/A (N/A)
20,403 ±4,640
9,374 ±3,145
04:46 (04:14)
161
Coffin Dodgers
Jul 8, 2015
$10.99
34% (74%)
55,419 ±7,647
42,461 ±6,693
02:43 (02:00)
162
Colt Express
Nov 17, 2016
$6.99
N/A (N/A)
2,206 ±1,525
1,103 ±1,078
02:18 (02:36)
163
Funfair
Aug 20, 2016
Free
N/A (N/A)
29,502 ±5,579
7,169 ±2,750
01:02 (00:13)
164
YOU DON'T KNOW JACK MOVIES
Nov 5, 2013
$2.99
N/A (N/A)
70,308 ±8,613
18,749 ±4,448
01:38 (00:16)
165
imprint-X
Jan 26, 2017
$4.99
N/A (N/A)
1,654 ±1,321
1,379 ±1,206
04:28 (06:01)
166
Marooners
Sep 15, 2016
$12.99
33% (73%/70%)
118,834 ±11,197
39,428 ±6,450
01:51 (01:17)
167
The Spatials
Mar 30, 2015
$9.99
33% (73%)
25,642 ±5,201
23,160 ±4,943
09:18 (04:10)
168
Questerium: Sinister Trinity HD Collector's Edition
Jan 15, 2015
$6.99
33% (73%)
7,169 ±2,750
3,309 ±1,868
04:01 (06:55)
169
Vision of Aurora Borealis
Aug 22, 2016
$3.99
N/A (N/A)
1,930 ±1,427
276 ±539
00:11 (00:03)
170
ARMA: Gold Edition
Jul 13, 2011
$9.99
31% (72%)
551,987 ±24,122
91,814 ±9,842
06:39 (00:29)
171
Democracy 3 Africa
Apr 12, 2016
$14.99
31% (72%)
42,185 ±6,672
27,572 ±5,394
06:46 (03:03)
172
Colours of Magic: Aqua Teeter
Apr 25, 2016
$0.99
N/A (N/A)
11,029 ±3,411
7,444 ±2,802
03:46 (03:35)
173
Lucidity
Oct 7, 2009
$5.99
N/A (N/A/59%)
30,605 ±5,683
17,646 ±4,315
01:24 (00:19)
174
Bridge Constructor Playground
Jul 2, 2014
$9.99
29% (71%)
95,398 ±10,032
28,950 ±5,527
01:14 (00:32)
175
Death Tractor
Oct 29, 2015
$3.99
N/A (N/A)
9,650 ±3,191
7,169 ±2,750
05:19 (04:31)
176
Rogue State
Oct 16, 2015
$12.99
28% (70%/66%)
19,025 ±4,480
12,959 ±3,698
06:32 (04:29)
177
Jump To Die!!
Feb 9, 2017
$3.99
28% (70%)
2,833 ±2,096
2,024 ±1,771
13:53 (18:45)
178
Wildlife Park 2 - Farm World
Jul 17, 2014
$3.99
N/A (N/A)
33,362 ±5,933
10,753 ±3,368
06:03 (02:16)
179
The Battle of Sol
Jul 1, 2015
$9.99
N/A (N/A)
19,852 ±4,577
3,584 ±1,944
01:38 (01:36)
180
Gravity Badgers
Nov 28, 2013
$4.99
28% (70%)
92,917 ±9,901
56,246 ±7,704
02:27 (01:32)
181
THE GAME OF LIFE - The Official 2016 Edition
Nov 3, 2015
$4.99
28% (70%)
16,819 ±4,212
15,992 ±4,108
05:27 (02:44)
182
Deer Man
Apr 15, 2016
$1.99
28% (70%)
3,584 ±1,944
2,481 ±1,618
00:29 (00:49)
183
Mystic Saga
Jan 27, 2016
Free
26% (69%)
50,456 ±7,296
11,580 ±3,495
13:10 (00:30)
184
Bus Driver
Jun 3, 2014
$7.99
26% (69%/61%)
336,100 ±18,827
159,089 ±12,955
01:21 (00:13)
185
Cahors Sunset
Jan 13, 2015
$1.99
N/A (N/A)
7,996 ±2,904
551 ±762
00:18 (00:12)
186
Tea Party Simulator 2015
Apr 23, 2015
$9.99
26% (69%)
108,908 ±10,719
88,230 ±9,648
04:22 (04:02)
187
#Archery
Mar 30, 2017
$9.99
N/A (N/A)
1,103 ±1,078
827 ±934
01:52 (01:52)
188
Wildlife Park 2 - Marine World
Jul 17, 2014
$3.99
N/A (N/A)
33,086 ±5,908
16,543 ±4,178
07:20 (00:56)
189
Unending Galaxy
Feb 19, 2016
$9.99
25% (68%)
4,963 ±2,288
4,687 ±2,224
04:31 (05:16)
190
Demon Hunter 2: New Chapter
Jul 21, 2016
$3.99
N/A (N/A)
19,576 ±4,545
12,407 ±3,618
03:31 (03:15)
191
The Guild II
Jun 24, 2010
$9.99
23% (66%/61%)
579,283 ±24,710
205,410 ±14,720
06:11 (01:23)
192
Romopolis
May 18, 2016
$3.99
N/A (N/A)
23,712 ±5,002
15,716 ±4,072
03:54 (03:26)
193
The Oil Blue: Steam Legacy Edition
Aug 6, 2015
$4.99
23% (66%)
35,568 ±6,126
25,090 ±5,145
03:38 (03:30)
194
GoatPunks
Jan 20, 2017
$9.99
N/A (N/A)
3,584 ±1,944
1,379 ±1,206
00:21 (00:20)
195
School Bus Fun
Jul 3, 2014
$5.99
N/A (N/A)
25,642 ±5,201
15,716 ±4,072
04:34 (05:03)
196
Demon Hunter: Chronicles from Beyond
Dec 4, 2014
$9.99
23% (66%)
52,938 ±7,474
30,880 ±5,708
03:53 (03:24)
197
Stable Orbit
Sep 27, 2017
$14.99
22% (65%)
7,169 ±2,750
5,514 ±2,412
04:46 (05:04)
198
Night Mysteries: The Amphora Prisoner
Feb 26, 2015
$2.99
N/A (N/A)
36,946 ±6,244
27,296 ±5,367
03:53 (04:00)
199
Sky Valley
Aug 4, 2016
$1.99
N/A (N/A)
10,202 ±3,281
6,342 ±2,586
02:40 (03:25)
200
Fairy Tale Mysteries: The Puppet Thief
Jan 7, 2016
$9.99
22% (65%)
29,226 ±5,553
19,300 ±4,513
03:35 (03:23)
201
Citalis
Nov 3, 2016
$1.99
21% (64%)
152,196 ±12,671
140,616 ±12,180
03:35 (03:30)
202
Train Sim World: CSX Heavy Haul
Mar 16, 2017
$39.99
21% (64%)
42,461 ±6,693
41,082 ±6,584
12:47 (06:20)
203
Stop Online - Battle of Words
Jan 15, 2016
$4.99
N/A (N/A)
17,370 ±4,281
12,683 ±3,658
03:38 (04:01)
204
Video blogger Story
Jun 13, 2016
$6.99
19% (63%)
35,843 ±6,150
31,432 ±5,759
04:11 (04:10)
205
Retro Football Boss
Sep 12, 2016
$11.99
N/A (N/A)
1,103 ±1,078
1,103 ±1,078
02:25 (03:10)
206
The Cooking Game
Oct 21, 2016
$9.99
19% (63%)
5,239 ±2,351
2,757 ±1,705
11:20 (21:12)
207
Al Emmo's Postcards from Anozira
Jun 2, 2015
$4.99
N/A (N/A)
9,374 ±3,145
6,893 ±2,697
03:48 (03:17)
208
Crazy Machines 2
Jun 20, 2008
$9.99
19% (63%/72%)
144,476 ±12,346
77,477 ±9,041
04:32 (01:31)
209
World Keepers: Last Resort
Feb 2, 2017
$3.99
N/A (N/A)
7,720 ±2,854
4,136 ±2,089
03:52 (03:06)
210
Sparkle 3 Genesis
Apr 24, 2015
$4.99
18% (62%)
162,122 ±13,078
113,596 ±10,947
03:52 (04:13)
211
Hidden Object Bundle 5 in 1
Feb 26, 2015
$9.99
18% (62%)
23,160 ±4,943
16,819 ±4,212
06:14 (02:52)
212
Drunken Fight Simulator
Jan 17, 2017
$0.99
N/A (N/A)
4,411 ±2,157
276 ±539
00:15 (00:05)
213
Iron Front: Digital War Edition
May 25, 2012
$14.99
17% (61%/55%)
76,925 ±9,009
70,308 ±8,613
30:45 (04:22)
214
Doodle God: 8-bit Mania - Collector's Item
Nov 18, 2016
$19.99
N/A (N/A)
7,444 ±2,802
4,411 ±2,157
02:47 (02:23)
215
Cities in Motion 2
Apr 2, 2013
$19.99
16% (60%/72%)
730,652 ±27,748
386,280 ±20,182
15:38 (01:19)
216
Peak Angle: Drift Online
Nov 24, 2016
$7.99
16% (60%)
17,094 ±4,247
16,543 ±4,178
05:07 (03:15)
217
The Clockwork Man
Aug 10, 2011
$6.99
16% (60%)
9,374 ±3,145
7,720 ±2,854
04:47 (04:11)
218
Puzzle Kingdoms
Apr 27, 2009
$14.99
16% (60%)
113,044 ±10,921
40,530 ±6,539
09:38 (02:25)
219
Dreamscapes: Nightmare's Heir - Premium Edition
Mar 11, 2015
$6.99
N/A (N/A)
27,847 ±5,421
5,239 ±2,351
02:23 (02:03)
220
Robot Squad Simulator 2017
Oct 20, 2016
$14.99
N/A (N/A)
4,136 ±2,089
2,757 ±1,705
00:51 (01:07)
221
Colossal Kaiju Combat: Kaijuland Battles
Aug 11, 2014
$4.99
N/A (N/A)
8,823 ±3,051
3,860 ±2,018
00:30 (00:48)
222
Kumoon : Ballistic Physics Puzzle
Nov 10, 2015
$2.99
N/A (N/A)
10,202 ±3,281
6,893 ±2,697
02:28 (03:04)
223
Unclaimed World
Oct 4, 2016
$18.99
15% (59%)
9,374 ±3,145
8,272 ±2,954
04:41 (01:42)
224
Chicken Shoot Gold
Nov 1, 2003
$0.69
15% (59%)
96,501 ±10,090
27,020 ±5,339
02:04 (01:48)
225
Ant War: Domination
Oct 2, 2015
$2.99
14% (58%)
20,955 ±4,702
14,889 ±3,963
03:14 (02:19)
226
Project:surviving
May 1, 2017
$1.99
N/A (N/A)
87,678 ±9,618
86,851 ±9,573
03:44 (03:31)
227
FLASHOUT 2
Jun 6, 2014
$4.99
14% (58%)
26,745 ±5,312
11,304 ±3,453
00:53 (00:17)
228
Project CARS - Pagani Edition
Oct 28, 2016
Free
14% (58%)
453,555 ±21,868
286,471 ±17,382
01:53 (00:16)
229
Carp Fishing Simulator
Apr 28, 2015
$12.99
13% (57%)
9,926 ±3,236
2,757 ±1,705
09:32 (09:45)
230
Intelligent Design: An Evolutionary Sandbox
May 12, 2017
$6.99
13% (57%)
6,066 ±2,530
4,687 ±2,224
01:21 (01:36)
231
Contract With The Devil
Dec 11, 2015
$5.99
N/A (N/A)
38,600 ±6,382
27,296 ±5,367
05:11 (05:30)
232
Rozkol
May 10, 2017
$2.99
N/A (N/A)
25,090 ±5,145
17,922 ±4,348
03:17 (03:30)
233
Sunset Rangers
Nov 28, 2016
$14.99
13% (57%)
13,786 ±3,814
2,757 ±1,705
01:32 (00:59)
234
Bliss
Dec 8, 2014
$4.99
N/A (N/A)
10,753 ±3,368
1,103 ±1,078
02:48 (03:38)
235
Evil Pumpkin: The Lost Halloween
Jul 11, 2014
$9.99
N/A (N/A)
11,029 ±3,411
6,893 ±2,697
07:33 (04:41)
236
CURSE
Sep 2, 2016
$6.99
N/A (N/A)
6,617 ±2,642
1,654 ±1,321
01:05 (01:35)
237
Assassins vs Pirates
May 10, 2016
$7.99
N/A (N/A)
4,136 ±2,089
3,309 ±1,868
03:51 (03:32)
238
The Esoterica: Hollow Earth
Feb 2, 2017
$3.99
N/A (N/A)
8,272 ±2,954
4,136 ±2,089
03:02 (03:06)
239
Hunted: One Step Too Far
Sep 2, 2016
$1.99
N/A (N/A)
3,860 ±2,018
0 ±0
00:00 (00:00)
240
Worms Blast
Oct 19, 2011
$7.99
12% (55%/73%)
437,839 ±21,486
56,522 ±7,722
00:32 (00:07)
241
Crash Time 2
Aug 27, 2009
$0.99
12% (55%)
580,110 ±24,728
215,060 ±15,062
02:09 (00:24)
242
Mystical
Jul 31, 2015
$4.99
N/A (N/A)
2,206 ±1,525
827 ±934
02:23 (02:04)
243
Dark Heritage: Guardians of Hope
Sep 24, 2015
$9.99
11% (54%)
35,843 ±6,150
24,263 ±5,060
04:38 (03:44)
244
RoboSports VR
Nov 7, 2016
Free
N/A (N/A)
12,132 ±3,578
1,930 ±1,427
01:06 (02:23)
245
Air Guardians
Jan 28, 2015
$2.99
11% (53%)
46,596 ±7,012
7,444 ±2,802
00:21 (00:12)
246
Shred! Downhill Mountain Biking
Jul 8, 2015
$5.99
11% (53%)
8,272 ±2,954
4,687 ±2,224
01:34 (01:52)
247
Inside The Gear
Nov 21, 2014
$4.99
N/A (N/A)
81,061 ±9,248
55,144 ±7,628
03:04 (03:25)
248
A Mass of Dead
Jul 15, 2015
$4.99
N/A (N/A)
2,206 ±1,525
1,103 ±1,078
01:18 (01:14)
249
Paparazzi
Feb 17, 2015
$1.99
N/A (N/A)
2,024 ±1,771
1,619 ±1,584
00:05 (00:06)
250
Mind Unleashed
May 5, 2016
$2.99
N/A (N/A)
3,584 ±1,944
1,930 ±1,427
00:26 (00:39)
251
Democracy 2
Oct 11, 2012
$19.99
10% (52%)
46,321 ±6,991
33,086 ±5,908
03:01 (01:15)
252
Where Angels Cry
Feb 27, 2014
$4.99
N/A (N/A)
19,852 ±4,577
3,309 ±1,868
02:43 (03:13)
253
Space Station Alpha
Feb 27, 2015
$5.99
N/A (N/A)
26,193 ±5,257
2,481 ±1,618
00:57 (01:07)
254
Perfection.
Aug 28, 2013
$2.99
N/A (N/A)
19,300 ±4,513
6,893 ±2,697
00:38 (00:15)
255
Organ Biker
Jun 1, 2015
$0.99
N/A (N/A)
139,789 ±12,144
133,999 ±11,890
03:38 (03:30)
256
Usagi Yojimbo: Way of the Ronin
Jan 30, 2015
$4.99
N/A (N/A)
4,136 ±2,089
551 ±762
01:46 (01:10)
257
AWAKE
Dec 16, 2015
$4.99
N/A (N/A)
1,379 ±1,206
0 ±0
00:00 (00:00)
258
Mars Industries
Oct 24, 2016
$1.99
N/A (N/A)
125,727 ±11,517
109,460 ±10,746
03:36 (03:30)
259
AsteroidsHD
Mar 4, 2016
$0.99
N/A (N/A)
11,580 ±3,495
827 ±934
00:20 (00:18)
260
The Tomorrow War
Apr 3, 2014
$2.99
8% (49%)
47,975 ±7,115
17,646 ±4,315
02:54 (02:27)
261
Earth Space Colonies
Jul 1, 2016
$9.99
8% (48%)
11,580 ±3,495
7,996 ±2,904
03:56 (03:12)
262
MyRPG Master
Feb 9, 2015
$39.99
N/A (N/A)
2,024 ±1,771
2,024 ±1,771
03:13 (04:14)
263
Time Mysteries: Inheritance - Remastered
Feb 26, 2015
$9.99
8% (48%)
67,827 ±8,459
46,045 ±6,970
03:37 (03:30)
264
Kingdom Tales
Feb 13, 2014
$4.99
N/A (N/A)
14,062 ±3,852
1,379 ±1,206
02:20 (03:22)
265
Guild Commander
Jan 23, 2015
$4.99
7% (47%)
4,963 ±2,288
4,411 ±2,157
03:04 (02:20)
266
Trench Run
Apr 7, 2016
$7.99
N/A (N/A)
19,576 ±4,545
2,481 ±1,618
00:57 (01:20)
267
Post Master
Mar 7, 2014
$4.99
6% (45%)
109,736 ±10,760
61,761 ±8,072
02:42 (02:36)
268
Drift Horizon Online
Mar 23, 2017
$4.99
6% (44%)
20,127 ±4,608
10,753 ±3,368
02:43 (01:11)
269
Anti-Opoly
Aug 14, 2015
$9.99
N/A (N/A)
2,833 ±2,096
2,024 ±1,771
00:48 (01:20)
270
Farming World
May 2, 2014
$4.99
5% (42%)
96,225 ±10,076
60,106 ±7,964
03:09 (03:02)
271
Deliverance
Aug 31, 2015
$4.99
N/A (N/A)
827 ±934
276 ±539
00:28 (00:09)
272
Idol Hands
Feb 18, 2015
$4.99
5% (42%)
19,300 ±4,513
7,720 ±2,854
05:52 (03:00)
273
Miniature - The Story Puzzle
Oct 28, 2016
$3.99
N/A (N/A)
4,411 ±2,157
1,103 ±1,078
00:04 (00:04)
274
Turba
Jul 2010
$4.99
4% (40%/76%)
59,004 ±7,890
30,880 ±5,708
00:50 (00:18)
275
Dark Night
Jan 11, 2016
$3.99
N/A (N/A)
28,950 ±5,527
1,103 ±1,078
00:18 (00:23)
276
The Emptiness Deluxe Edition
Apr 17, 2015
$9.99
N/A (N/A)
8,547 ±3,003
2,481 ±1,618
03:35 (03:16)
277
3SwitcheD
Mar 29, 2012
$9.99
3% (36%)
62,588 ±8,126
9,650 ±3,191
00:27 (00:16)
278
We Are Chicago
Feb 9, 2017
$14.99
N/A (N/A/49%)
1,214 ±1,372
1,214 ±1,372
00:13 (00:19)
279
OR
Feb 8, 2017
$0.99
N/A (N/A)
204,582 ±14,690
164,603 ±13,177
03:26 (03:30)
280
Wild Season
Dec 7, 2015
$16.99
3% (34%)
9,926 ±3,236
3,860 ±2,018
07:32 (10:43)
281
Tales From The Dragon Mountain: The Strix
Feb 20, 2014
$4.99
N/A (N/A)
17,094 ±4,247
3,860 ±2,018
02:41 (02:07)
282
Blaster Simulator
Apr 28, 2016
$4.99
N/A (N/A)
9,926 ±3,236
276 ±539
00:14 (00:04)
283
Tapocalypse
Dec 16, 2016
$2.99
N/A (N/A)
35,292 ±6,102
33,913 ±5,982
06:32 (06:33)
284
Crazy Machines: Golden Gears
Mar 27, 2014
$9.99
N/A (N/A)
22,333 ±4,854
4,136 ±2,089
01:08 (00:34)
285
X-17
Mar 2, 2016
$2.99
N/A (N/A)
16,819 ±4,212
14,337 ±3,889
04:14 (04:30)
286
Movie Studio Boss: The Sequel
Dec 17, 2014
$9.99
N/A (N/A)
11,580 ±3,495
7,996 ±2,904
03:09 (02:47)
287
Chronicles of the Witches and Warlocks
Nov 18, 2015
$5.99
N/A (N/A)
19,025 ±4,480
13,786 ±3,814
04:25 (04:31)
288
Spacebase DF-9
Oct 27, 2014
$9.99
0% (19%/49%)
199,344 ±14,501
125,727 ±11,517
09:33 (03:27)
289
Project Druid - 2D Labyrinth Explorer-
Jul 30, 2015
$0.99
N/A (N/A)
143,649 ±12,310
3,584 ±1,944
01:03 (00:14)
290
Break the Cube
Jan 27, 2015
$0.99
N/A (N/A)
3,309 ±1,868
551 ±762
00:13 (00:08)
291
Game Tycoon 1.5
Feb 11, 2014
$2.99
0% (11%)
150,818 ±12,614
107,530 ±10,651
03:35 (03:24)