What Would You Do?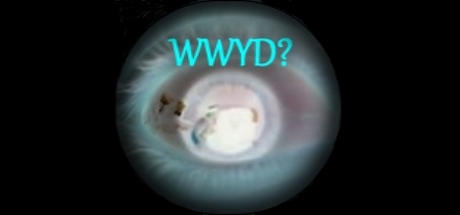 Store | Hub | SteamDB | Site
Developer: Matthew Roach Publisher: Matthew Roach
Genre: Indie, Simulation
Languages: English
Tags: Indie (21), Simulation (20), Horror (5)
Category: Single-player
Release date: Oct 2, 2016
Price: $1.99
Owners: 790 ± 1,547
Players total: 790 ± 1,547 (100%)
Followers: 151
YouTube stats: 4,428 views and 61 comments for videos uploaded last week, 1 new videos uploaded yesterday.
Playtime total: 00:13 (average) 00:13 (median)

Steam Spy is still in beta, so expect major bugs.
Peak daily concurrent players:
CCU data courtesy of SteamDB. Used with permission.
Hourly concurrent players:
YouTube:
The views data is based on top 50 videos uploaded last week. Actual number of views might be more than the number shown.

The displayed number of videos uploaded yesterday is limited to 50, so if there were more videos uploaded, the number will still show 50.

If the game has commonly used word as its name (like "FEAR" or "Volume") its number of Youtube views might be wrong.
Games similar to this one:
#
Game
Release date

Price

Score rank
(Userscore / Metascore)

Owners

Players

Playtime (Median)

1
Eleven: Table Tennis VR
Sep 22, 2016
$19.99
92% (95%)
42,515 ±6,534
37,791 ±6,160
08:23 (01:33)
2
Trackmania United Forever Star Edition
Apr 16, 2008
$29.99
92% (95%/80%)
142,242 ±11,950
110,487 ±10,532
52:44 (07:24)
3
First Person Tennis - The Real Tennis Simulator
Dec 6, 2016
$24.99
82% (92%)
3,149 ±1,778
2,887 ±1,702
05:08 (01:14)
4
FlatOut
Feb 2, 2007
$7.49
78% (91%/72%)
331,199 ±18,232
169,799 ±13,056
03:29 (00:53)
5
DvDrum, Ultimate Drum Simulator!
Feb 9, 2017
$19.99
N/A (N/A)
8,398 ±2,904
2,100 ±1,452
05:10 (00:19)
6
Nature Treks VR
May 4, 2017
$9.99
70% (89%)
6,299 ±2,515
4,986 ±2,237
00:31 (00:33)
7
rFactor
Mar 2, 2015
$24.99
70% (89%)
46,977 ±6,868
24,669 ±4,977
31:55 (01:53)
8
Ride 2
Oct 7, 2016
$49.99
61% (86%/67%)
42,778 ±6,554
40,416 ±6,370
26:04 (15:47)
9
The Unwelcomed
Oct 11, 2016
$14.99
N/A (N/A)
1,575 ±1,257
1,312 ±1,147
00:57 (00:50)
10
F1 2012
Sep 17, 2012
$19.99
61% (86%/80%)
396,809 ±19,955
321,489 ±17,963
38:15 (09:15)
11
RACE 07
Oct 15, 2007
$3.99
61% (86%/83%)
1,135,052 ±33,725
545,350 ±23,390
18:37 (01:01)
12
Gas Guzzlers Extreme
Oct 8, 2013
$24.99
59% (85%/73%)
229,372 ±15,174
158,514 ±12,615
03:37 (01:44)
13
AudioBeats
Jan 5, 2017
$9.99
N/A (N/A)
2,100 ±1,452
1,050 ±1,026
00:54 (01:10)
14
FlatOut: Ultimate Carnage
Aug 26, 2008
$19.99
53% (83%/79%)
344,583 ±18,596
214,676 ±14,680
05:59 (01:33)
15
Automobilista
Aug 24, 2016
$29.99
53% (83%)
43,303 ±6,594
36,742 ±6,074
69:33 (08:21)
16
Trials 2: Second Edition
May 28, 2008
$9.99
53% (83%)
113,374 ±10,669
99,727 ±10,007
05:00 (01:55)
17
FaceRig
Jul 7, 2015
$14.99
51% (82%)
553,485 ±23,564
488,663 ±22,142
09:10 (01:35)
18
Freddi Fish and Luther's Water Worries
May 1, 2014
$4.99
N/A (N/A)
28,081 ±5,310
2,887 ±1,702
00:20 (00:27)
19
rFactor 2
Nov 12, 2015
$31.99
40% (77%)
56,949 ±7,562
52,226 ±7,242
69:39 (12:05)
20
F1 2014
Oct 16, 2014
$29.99
40% (77%/61%)
178,721 ±13,395
140,668 ±11,884
38:43 (09:30)
21
Snake Blocks
Dec 21, 2015
$4.99
N/A (N/A)
22,832 ±4,788
2,362 ±1,540
00:16 (00:23)
22
MotoGP15
Jun 23, 2015
$7.49
37% (75%)
35,954 ±6,008
33,330 ±5,785
29:51 (12:10)
23
World of Zoo
Oct 30, 2009
$14.99
37% (75%)
57,999 ±7,631
20,733 ±4,563
06:06 (01:01)
24
RIDE
Mar 27, 2015
$39.99
35% (74%/68%)
52,226 ±7,242
49,076 ±7,020
18:49 (06:54)
25
Demolish & Build 2017
Oct 18, 2016
$19.99
33% (73%)
50,126 ±7,094
22,045 ±4,705
04:48 (02:26)
26
Slap The Fly
Nov 2, 2016
$5.99
30% (71%)
13,384 ±3,666
7,086 ±2,667
02:06 (01:02)
27
Wings of Prey
Jan 8, 2010
$9.99
25% (68%/78%)
155,889 ±12,510
128,333 ±11,351
21:28 (06:20)
28
IL-2 Sturmovik: Cliffs of Dover
Jul 19, 2011
N/A
22% (65%/60%)
208,115 ±14,454
194,205 ±13,963
27:53 (02:42)
29
Real Boxing
Jul 2, 2014
$4.99
22% (65%)
119,410 ±10,949
70,071 ±8,388
04:02 (03:21)
30
WWE 2K16
Mar 10, 2016
$49.99
19% (63%/74%)
173,998 ±13,217
112,587 ±10,632
38:46 (12:43)
31
Thrills & Chills - Roller Coasters
Sep 20, 2016
$2.99
N/A (N/A)
10,760 ±3,287
6,036 ±2,462
01:05 (00:40)
32
Tony Hawks Pro Skater HD
Sep 18, 2012
$1.99
18% (62%)
181,083 ±13,483
155,102 ±12,479
06:17 (01:36)
33
Robot Squad Simulator 2017
Oct 20, 2016
$14.99
N/A (N/A)
7,086 ±2,667
3,937 ±1,988
01:25 (01:29)
34
Shift 2 Unleashed
Mar 29, 2011
$19.99
17% (61%/84%)
241,182 ±15,559
157,989 ±12,594
10:50 (03:17)
35
Lethal Brutal Racing
Aug 5, 2016
$5.99
N/A (N/A)
141,980 ±11,939
87,917 ±9,395
02:59 (03:24)
36
WWE 2K17
Feb 6, 2017
$49.99
17% (61%/61%)
51,176 ±7,168
46,714 ±6,849
47:55 (17:56)
37
Candy Blast
Jun 30, 2016
$0.99
N/A (N/A)
105,238 ±10,279
92,116 ±9,617
03:31 (03:30)
38
Bunker Constructor
Jun 24, 2016
$4.99
N/A (N/A)
3,937 ±1,988
525 ±726
00:35 (00:23)
39
Ridge Racer Unbounded
Mar 29, 2012
$9.99
13% (57%/72%)
195,518 ±14,010
125,446 ±11,223
04:14 (00:58)
40
Space Station Alpha
Feb 27, 2015
$5.99
N/A (N/A)
25,982 ±5,108
5,511 ±2,352
19:44 (00:58)
41
Bridge Project
Mar 28, 2013
$4.99
9% (51%)
143,292 ±11,994
92,904 ±9,658
03:14 (00:50)
42
Sbastien Loeb Rally EVO
Jan 29, 2016
$29.99
9% (50%)
29,918 ±5,481
25,457 ±5,056
11:22 (03:01)
43
Kingdom Tales
Feb 13, 2014
$4.99
N/A (N/A)
11,285 ±3,366
3,149 ±1,778
05:17 (09:49)
44
Colin McRae Rally
Jul 30, 2014
$6.99
7% (46%)
247,218 ±15,753
120,197 ±10,985
02:40 (01:12)
45
Hospital Tycoon
Feb 13, 2009
$4.99
7% (46%/51%)
224,648 ±15,017
85,555 ±9,268
03:15 (00:50)
46
F1 2015
Jul 9, 2015
$39.99
6% (45%/61%)
169,011 ±13,026
125,446 ±11,223
26:51 (04:10)
47
Hunter Gatherer
Mar 24, 2015
$1.99
N/A (N/A)
1,312 ±1,147
525 ±726
00:53 (00:35)
48
Anykey Simulator
Sep 28, 2016
$2.99
N/A (N/A)
140,405 ±11,873
124,396 ±11,176
05:26 (03:30)
49
World Defense : A Fragmented Reality Game
Mar 7, 2016
$0.99
N/A (N/A)
5,511 ±2,352
787 ±889
00:05 (00:05)
50
Ampersand
Oct 19, 2015
$0.49
2% (31%)
436,962 ±20,939
368,465 ±19,229
04:31 (03:30)