App

bob's game (puzzle game) from "bob's game"
bob's game (puzzle game) from "bob's game"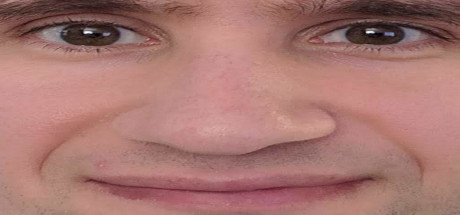 Store | Hub | SteamDB | Site
Developer: Robert Pelloni Publisher: Bob Corporation
Genre: Action, Casual, Indie
Languages: English
Tags: Indie (23), Action (22), Casual (22)
Category: Single-player, Multi-player, Online Multi-Player, Local Multi-Player, Shared/Split Screen, Cross-Platform Multiplayer, Partial Controller Support
Release date: Feb 21, 2017 (previously in Early Access)
Free
Owners: 8,397 ± 3,874
Players total: 4,960 ± 9,720 (59.07%)
Peak concurrent players yesterday: 1
Playtime total: 00:02 (average) 00:02 (median)

Steam Spy is still in beta, so expect major bugs.
Peak daily concurrent players:
CCU data courtesy of SteamDB. Used with permission.
Hourly concurrent players:
YouTube:
The views data is based on top 50 videos uploaded last week. Actual number of views might be more than the number shown.

The displayed number of videos uploaded yesterday is limited to 50, so if there were more videos uploaded, the number will still show 50.

If the game has commonly used word as its name (like "FEAR" or "Volume") its number of Youtube views might be wrong.
Games similar to this one:
#
Game
Release date

Price

Score rank
(Userscore / Metascore)

Owners

Players

Playtime (Median)

1
Unbreakable Vr Runner
Jul 4, 2016
$5.99
N/A (N/A)
4,151 ±3,319
2,767 ±2,710
00:07 (00:03)
2
SculptrVR
Apr 4, 2016
$19.99
N/A (N/A)
24,258 ±6,586
6,997 ±3,537
00:44 (00:05)
3
Root Of Evil: The Tailor
Dec 8, 2016
$6.99
100% (100%)
4,198 ±2,740
2,799 ±2,237
02:31 (00:52)
4
神楽道中記(KaguraDouchuuki)
Oct 22, 2015
$13.99
N/A (N/A)
1,399 ±1,581
933 ±1,291
02:56 (01:57)
5
Waddle Home
Jul 7, 2016
$9.99
N/A (N/A)
50,848 ±9,534
6,531 ±3,417
00:08 (00:04)
6
Abode
Dec 1, 2016
$9.99
99% (98%)
8,397 ±3,874
3,265 ±2,416
01:18 (00:22)
7
The FOO Show
Apr 5, 2016
Free
91% (95%)
58,312 ±10,210
16,794 ±5,479
00:10 (00:03)
8
Smash Party VR
Dec 18, 2016
Free
N/A (N/A)
1,866 ±1,826
0 ±0
00:00 (00:00)
9
The Adventures of Fei Duanmu 端木斐异闻录
Mar 9, 2017
$3.99
91% (95%)
6,997 ±3,537
4,198 ±2,740
01:49 (01:06)
10
One Man Is Not No Man
Mar 18, 2016
$3.99
N/A (N/A)
5,131 ±3,029
0 ±0
00:00 (00:00)
11
The TakeOver
Feb 2, 2016
$8.99
88% (94%)
1,384 ±1,916
692 ±1,355
00:01 (00:00)
12
This World Unknown
Sep 2, 2016
$7.99
N/A (N/A)
2,767 ±2,710
0 ±0
00:00 (00:00)
13
Bard's Gold
Aug 14, 2015
$4.99
N/A (N/A/58%)
2,075 ±2,346
692 ±1,355
00:07 (00:03)
14
Formicide
Sep 26, 2016
Free
N/A (N/A)
1,866 ±1,826
0 ±0
00:00 (00:00)
15
Tomato Jones
Jul 11, 2016
$1.99
N/A (N/A)
1,384 ±1,916
0 ±0
00:00 (00:00)
16
WALLSLIDE
Jul 14, 2016
$1.99
N/A (N/A)
2,767 ±2,710
2,075 ±2,346
03:20 (02:17)
17
Straima
Sep 25, 2015
$6.99
N/A (N/A)
6,997 ±3,537
3,265 ±2,416
02:27 (02:10)
18
99Vidas - The Game
Dec 22, 2016
$12.99
57% (85%/69%)
4,665 ±2,888
3,265 ±2,416
01:44 (00:31)
19
Heroes Never Lose: Professor Puzzler's Perplexing Ploy
Nov 23, 2015
$8.99
N/A (N/A)
2,075 ±2,346
692 ±1,355
07:14 (03:37)
20
SurvHive
Aug 1, 2016
$14.99
N/A (N/A)
3,265 ±2,416
466 ±913
00:09 (00:03)
21
Snowball!
Dec 16, 2016
$2.99
N/A (N/A)
2,075 ±2,346
692 ±1,355
00:08 (00:04)
22
Vektor Wars
Jun 4, 2015
$6.99
N/A (N/A)
13,528 ±4,918
933 ±1,291
00:39 (00:17)
23
Contract
Jan 5, 2016
$2.99
N/A (N/A)
6,531 ±3,417
0 ±0
00:00 (00:00)
24
Share
May 3, 2016
$4.99
39% (77%)
10,263 ±4,283
5,131 ±3,029
01:05 (00:15)
25
AWAKE
Dec 16, 2015
$4.99
N/A (N/A)
1,866 ±1,826
0 ±0
00:00 (00:00)
26
GoatPunks
Jan 20, 2017
$9.99
N/A (N/A)
2,332 ±2,042
466 ±913
00:03 (00:01)
27
CURSE
Sep 2, 2016
$6.99
N/A (N/A)
6,064 ±3,293
0 ±0
00:00 (00:00)
28
Flame of Memory
Feb 1, 2017
$1.99
N/A (N/A)
3,265 ±2,416
933 ±1,291
03:41 (01:34)
29
Retro Football Boss
Sep 12, 2016
$11.99
N/A (N/A)
2,332 ±2,042
933 ±1,291
47:49 (31:52)
30
Amulet of Dreams
Jun 3, 2016
$6.99
18% (63%)
3,265 ±2,416
1,866 ±1,826
04:34 (03:34)
31
Hunted - One Step too Far
Sep 2, 2016
$4.99
N/A (N/A)
6,064 ±3,293
466 ±913
00:45 (00:15)
32
BoomTown! Deluxe
Oct 14, 2016
$4.99
N/A (N/A)
13,995 ±5,002
466 ±913
00:52 (00:17)
33
Ninja Stealth 2
Jan 30, 2017
$1.99
N/A (N/A)
2,767 ±2,710
2,075 ±2,346
02:15 (01:11)
34
Karma
Jul 14, 2015
$0.99
N/A (N/A)
5,131 ±3,029
0 ±0
00:00 (00:00)
35
Miniature - The Story Puzzle
Oct 28, 2016
$4.99
N/A (N/A)
5,598 ±3,163
466 ±913
00:08 (00:02)
36
The Interview
Feb 4, 2015
$1.99
1% (28%)
4,198 ±2,740
1,866 ±1,826
00:15 (00:12)
37
The Janitor
Jul 19, 2016
$0.99
N/A (N/A)
2,075 ±2,346
692 ±1,355
00:01 (00:00)