Iron Fish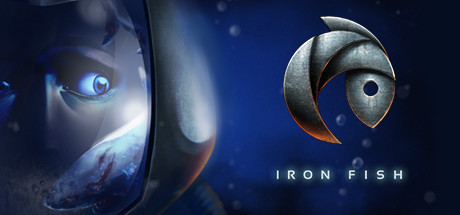 Store | Hub | SteamDB | Site
Developer: BeefJack, Dean Edwards Publisher: Meat Name Games Ltd
Genre: Adventure, Indie, RPG
Languages: English
Tags: Adventure (32), Indie (32), RPG (31), Horror (17), Underwater (15), Survival (11), Survival Horror (11)
Category: Single-player, Partial Controller Support
Release date: Oct 25, 2016
Price: $19.99
Followers: 494
YouTube stats: 932 views and 6 comments for videos uploaded last week, 1 new videos uploaded yesterday.

Steam Spy is still in beta, so expect major bugs.
Peak daily concurrent players:
CCU data courtesy of SteamDB. Used with permission.
Hourly concurrent players:
YouTube:
The views data is based on top 50 videos uploaded last week. Actual number of views might be more than the number shown.

The displayed number of videos uploaded yesterday is limited to 50, so if there were more videos uploaded, the number will still show 50.

If the game has commonly used word as its name (like "FEAR" or "Volume") its number of Youtube views might be wrong.
Games similar to this one:
#
Game
Release date

Price

Score rank
(Userscore / Metascore)

Owners

Players

Playtime (Median)

1
A Midsummer Night's Choice
Aug 25, 2016
$6.99
N/A (N/A)
2,587 ±1,460
1,509 ±1,115
02:16 (02:42)
2
Inferno 2
Jul 29, 2015
$4.99
N/A (N/A)
2,156 ±1,333
1,078 ±942
02:36 (02:59)
3
Mystery Mine
May 18, 2017
$0.99
N/A (N/A)
51,090 ±6,489
46,779 ±6,209
03:25 (03:30)
4
Cannonfire Concerto
Dec 8, 2016
$3.99
N/A (N/A)
1,992 ±1,591
996 ±1,125
04:10 (02:52)
5
Legends of Pixelia
Sep 14, 2015
$4.99
N/A (N/A)
1,725 ±1,192
1,078 ±942
06:40 (07:09)
6
Save Your Mother
Dec 3, 2015
$3.99
N/A (N/A)
3,018 ±1,577
1,725 ±1,192
03:41 (03:11)
7
Threads of Destiny
Dec 4, 2015
$2.99
N/A (N/A)
3,880 ±1,788
431 ±596
00:03 (00:01)
8
Dark Throne
Mar 3, 2017
$0.99
N/A (N/A)
2,587 ±1,460
862 ±843
07:25 (09:50)
9
Freedom Cry
Sep 4, 2015
$6.99
N/A (N/A)
7,329 ±2,457
4,743 ±1,977
07:21 (03:45)
10
CHAOS - In the Darkness
Oct 7, 2015
$7.99
N/A (N/A)
1,509 ±1,115
862 ±843
00:07 (00:07)