Rumpus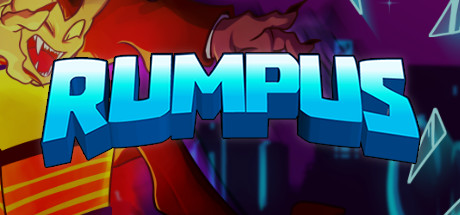 Store | Hub | SteamDB | Site
Developer: Polyraptor Games Publisher: Polyraptor Games
Genre: Action, Casual, Indie
Languages: English, German, Spanish, Portuguese, French, Portuguese-Brazil, Russian
Tags: Indie (21), Action (21), Casual (21)
Category: Single-player, Local Multi-Player, Local Co-op, Shared/Split Screen, Steam Achievements, Full controller support, Steam Trading Cards, Steam Cloud
Release date: Apr 12, 2017
Price: $14.99
Followers: 125
YouTube stats: 501 views and 13 comments for videos uploaded last week, 0 new videos uploaded yesterday.

Steam Spy is still in beta, so expect major bugs.
Peak daily concurrent players:
CCU data courtesy of SteamDB. Used with permission.
Hourly concurrent players:
YouTube:
The views data is based on top 50 videos uploaded last week. Actual number of views might be more than the number shown.

The displayed number of videos uploaded yesterday is limited to 50, so if there were more videos uploaded, the number will still show 50.

If the game has commonly used word as its name (like "FEAR" or "Volume") its number of Youtube views might be wrong.
Games similar to this one:
#
Game
Release date

Price

Score rank
(Userscore / Metascore)

Owners

Players

Playtime (Median)

1
Dwingle : B.O.T
Jun 19, 2017
$7.99
N/A (N/A)
1,254 ±1,096
1,254 ±1,096
00:54 (00:58)
2
Delicious - Emily's Message in a Bottle
Dec 10, 2016
$12.99
N/A (N/A)
4,263 ±2,022
2,759 ±1,627
19:34 (19:14)
3
Farm Frenzy Collection
Aug 21, 2015
$19.99
N/A (N/A)
5,517 ±2,300
4,765 ±2,138
65:20 (23:03)
4
Super Stone Legacy
May 26, 2017
$9.99
N/A (N/A)
4,013 ±1,962
1,254 ±1,096
05:57 (06:08)
5
RefRain - prism memories -
May 12, 2016
$14.99
N/A (N/A)
3,511 ±1,835
2,508 ±1,551
01:52 (01:56)
6
Drone Fighters
Apr 21, 2017
$6.99
N/A (N/A)
4,765 ±2,138
2,508 ±1,551
01:59 (03:46)
7
Champions of Breakfast
Jun 23, 2016
$2.99
N/A (N/A)
1,505 ±1,201
502 ±693
05:48 (03:51)
8
3030 Deathwar Redux
Sep 13, 2017
$14.99
95% (96%)
12,540 ±3,468
9,279 ±2,983
05:07 (03:32)
9
Astro Duel
Feb 22, 2016
$9.99
N/A (N/A)
2,257 ±1,471
1,505 ±1,201
02:38 (03:15)
10
Himawari - The Sunflower -
Dec 9, 2016
$34.99
N/A (N/A)
1,756 ±1,297
1,003 ±981
27:38 (19:02)
11
Hot Guns
Apr 28, 2017
$4.99
N/A (N/A)
1,003 ±981
251 ±490
02:20 (00:46)
12
LineWay
Jun 20, 2017
$0.99
82% (92%)
8,025 ±2,775
3,762 ±1,899
01:38 (01:01)
13
Akuto: Mad World
Dec 1, 2016
$10.99
N/A (N/A)
762 ±1,493
762 ±1,493
00:07 (00:07)
14
Mysteries of Fence
Jul 27, 2017
$3.99
78% (91%)
5,517 ±2,300
3,260 ±1,768
01:41 (01:07)
15
Tatsu
Aug 29, 2016
$9.99
N/A (N/A)
1,890 ±1,654
1,134 ±1,281
10:42 (15:32)
16
The Crow's Eye
Mar 20, 2017
$9.99
N/A (N/A/65%)
3,762 ±1,899
2,508 ±1,551
03:37 (04:05)
17
BOOR
Feb 14, 2017
$4.99
62% (86%/71%)
6,771 ±2,549
1,756 ±1,297
01:40 (01:45)