North Side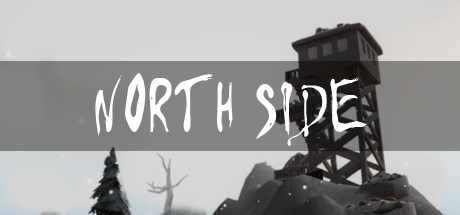 Store | Hub | SteamDB
Developer: Obidak Software Publisher: Obidak Software
Genre: Adventure, Indie, Simulation, Early Access
Languages: English
Tags: Early Access (29), Indie (26), Adventure (24), Simulation (22)
Category: Single-player, Steam Trading Cards
Release date: Oct 28, 2016
Price: $1.99
Old userscore: 46% Followers: 173
Peak concurrent players yesterday: 146
YouTube stats: 159 views and 0 comments for videos uploaded last week, 0 new videos uploaded yesterday.

Steam Spy is still in beta, so expect major bugs.
Peak daily concurrent players:
CCU data courtesy of SteamDB. Used with permission.
Hourly concurrent players:
YouTube:
The views data is based on top 50 videos uploaded last week. Actual number of views might be more than the number shown.

The displayed number of videos uploaded yesterday is limited to 50, so if there were more videos uploaded, the number will still show 50.

If the game has commonly used word as its name (like "FEAR" or "Volume") its number of Youtube views might be wrong.
Games similar to this one:
#
Game
Release date

Price

Score rank
(Userscore / Metascore)

Owners

Players

Playtime (Median)

1
Journey To The Center Of The Earth
Sep 25, 2015
N/A
N/A (N/A/65%)
454,910 ±21,492
329,830 ±18,303
04:08 (04:00)
2
Factorio
Feb 25, 2016
$20
99% (98%)
1,222,920 ±35,212
1,200,612 ±34,890
86:24 (33:37)
3
The Binding of Isaac: Rebirth
Nov 4, 2014
$14.99
97% (97%)
2,088,125 ±45,973
2,030,764 ±45,339
114:45 (42:11)
4
Bit Blaster XL
Jan 22, 2016
$0.49
97% (97%)
305,929 ±17,627
201,032 ±14,291
02:23 (00:45)
5
Hot Dogs, Horseshoes & Hand Grenades
Apr 5, 2016
$19.99
97% (97%)
85,246 ±9,307
82,856 ±9,175
08:47 (04:08)
6
Wallpaper Engine
Oct 10, 2016
$3.99
95% (96%)
4,375,955 ±66,401
4,331,074 ±66,062
18:50 (04:29)
7
Gryphon Knight Epic
Aug 20, 2015
$6.99
95% (96%/55%)
34,523 ±5,923
16,199 ±4,057
03:38 (03:38)
8
Detention
Jan 12, 2017
$11.99
95% (96%/83%)
240,069 ±15,616
201,297 ±14,300
03:59 (03:05)
9
DEADBOLT
Mar 14, 2016
$9.99
95% (96%/76%)
139,421 ±11,902
88,167 ±9,465
07:29 (04:33)
10
Accounting
Oct 18, 2016
Free
92% (95%)
211,920 ±14,672
155,620 ±12,574
00:56 (00:30)
11
Game Dev Tycoon
Aug 29, 2013
$9.99
92% (95%/68%)
1,426,607 ±38,024
1,372,963 ±37,304
13:49 (07:52)
12
Cook, Serve, Delicious!
Oct 8, 2013
$9.99
92% (95%)
501,384 ±22,562
323,987 ±18,140
08:40 (03:01)
13
Rusty Lake: Roots
Oct 20, 2016
$2.99
92% (95%/75%)
78,872 ±8,952
59,486 ±7,775
07:00 (05:06)
14
Little Inferno
Nov 19, 2012
$9.99
89% (94%/68%)
795,894 ±28,418
510,147 ±22,758
05:02 (03:25)
15
Velocibox
Sep 8, 2014
$7.99
89% (94%)
73,296 ±8,630
44,615 ±6,733
03:30 (02:16)
16
Hue
Aug 30, 2016
$14.99
86% (93%/79%)
97,993 ±9,978
26,822 ±5,221
07:58 (01:06)
17
Rise to Ruins
Oct 27, 2014
$9.99
86% (93%)
91,088 ±9,620
73,296 ±8,630
10:32 (03:39)
18
Universe Sandbox
Aug 24, 2015
$24.99
86% (93%)
365,415 ±19,264
350,013 ±18,854
12:59 (03:06)
19
Prison Architect
Oct 6, 2015
$29.99
86% (93%/83%)
2,455,931 ±49,839
2,255,696 ±47,774
30:19 (11:02)
20
Zero G Arena
Nov 3, 2016
$5.99
86% (93%)
72,499 ±8,583
45,677 ±6,813
00:53 (00:26)
21
20XX
Aug 16, 2017
$14.99
86% (93%)
91,354 ±9,634
85,246 ±9,307
15:36 (03:38)
22
Slash It 2
Jan 24, 2017
$4.99
86% (93%)
99,055 ±10,032
70,905 ±8,488
03:03 (03:10)
23
Dino Run DX
Sep 29, 2015
$5.99
86% (93%)
47,005 ±6,911
32,930 ±5,784
03:48 (02:37)
24
Press X to Not Die
Oct 6, 2017
$1.49
82% (92%)
52,582 ±7,309
36,648 ±6,102
01:32 (00:53)
25
Oh...Sir!! The Insult Simulator
Oct 25, 2016
$1.99
82% (92%/64%)
235,555 ±15,469
185,363 ±13,723
03:13 (01:49)
26
LUFTRAUSERS
Mar 18, 2014
$9.99
82% (92%/80%)
374,976 ±19,514
257,597 ±16,176
04:23 (02:27)
27
The Dweller
May 19, 2016
$4.99
82% (92%)
70,109 ±8,440
38,772 ±6,277
03:46 (03:04)
28
Orwell: Keeping an Eye On You
Oct 27, 2016
$9.99
82% (92%/77%)
344,701 ±18,710
169,164 ±13,109
04:16 (03:08)
29
Thumper
Oct 10, 2016
$19.99
82% (92%/85%)
88,433 ±9,479
81,794 ±9,116
03:46 (01:44)
30
Paint the Town Red
Oct 13, 2015
$14.99
78% (91%)
207,139 ±14,506
205,812 ±14,459
13:17 (05:48)
31
American Truck Simulator
Feb 2, 2016
$19.99
78% (91%/76%)
980,991 ±31,545
920,177 ±30,553
55:23 (16:01)
32
SimplePlanes
Dec 17, 2015
$12.99
78% (91%/67%)
421,449 ±20,687
243,256 ±15,719
19:14 (02:40)
33
Genital Jousting
Jan 18, 2018
$6.99
78% (91%/68%)
295,572 ±17,327
244,318 ±15,754
01:16 (00:47)
34
Human: Fall Flat
Jul 22, 2016
$14.99
74% (90%/70%)
2,498,687 ±50,269
2,327,133 ±48,521
06:01 (04:33)
35
Serious Sam Classics: Revolution
Apr 30, 2014
$9.99
74% (90%)
818,201 ±28,813
135,703 ±11,742
04:11 (00:47)
36
Nihilumbra
Oct 25, 2013
$7.99
74% (90%/75%)
208,202 ±14,543
119,238 ±11,007
03:42 (02:09)
37
My Summer Car
Oct 24, 2016
$14.99
74% (90%)
326,909 ±18,221
321,597 ±18,073
26:36 (09:47)
38
Ninja Pizza Girl
Sep 30, 2015
$6.99
74% (90%/82%)
132,516 ±11,603
29,478 ±5,473
02:11 (01:56)
39
Rivals of Aether
Mar 28, 2017
$14.99
71% (89%)
343,108 ±18,667
204,218 ±14,403
17:42 (04:00)
40
Catlateral Damage
May 27, 2015
$9.99
71% (89%)
69,843 ±8,424
56,299 ±7,563
03:49 (01:14)
41
WayOut
Nov 4, 2016
$0.99
71% (89%)
56,565 ±7,581
36,382 ±6,080
01:54 (01:29)
42
Plantera
Jan 28, 2016
$2.99
68% (88%)
184,301 ±13,683
127,736 ±11,392
12:54 (04:09)
43
Planet Coaster
Nov 17, 2016
$44.99
68% (88%/84%)
1,350,921 ±37,004
1,253,725 ±35,652
25:24 (07:09)
44
Parkitect
May 5, 2016
$19.99
68% (88%)
60,548 ±7,844
58,690 ±7,722
10:58 (03:07)
45
Ultimate General: Civil War
Jul 14, 2017
$29.99
65% (87%)
119,504 ±11,019
113,396 ±10,734
71:55 (12:11)
46
Ratz Instagib
Jul 27, 2016
$8.99
65% (87%)
108,084 ±10,479
82,059 ±9,131
03:43 (02:07)
47
Shu
Oct 4, 2016
$9.99
N/A (N/A/85%)
59,221 ±7,757
18,324 ±4,315
03:28 (03:23)
48
ASTRONEER
Dec 15, 2016
$19.99
62% (86%)
1,003,830 ±31,909
977,539 ±31,489
13:36 (07:46)
49
Frederic: Evil Strikes Back
May 23, 2014
$7.99
59% (85%)
133,047 ±11,626
75,951 ±8,785
03:51 (03:00)
50
Cube Destroyer
Feb 15, 2016
$2.99
59% (85%)
195,720 ±14,101
147,388 ±12,237
03:59 (03:25)
51
Kona
Mar 17, 2017
$19.99
59% (85%/73%)
50,723 ±7,179
39,569 ±6,341
04:51 (02:51)
52
ANIMALITY
Feb 2, 2017
$1.99
N/A (N/A)
180,318 ±13,535
162,259 ±12,839
03:22 (03:29)
53
Okhlos: Omega
Aug 18, 2016
$12.99
59% (85%/69%)
206,874 ±14,497
83,652 ±9,219
02:41 (00:51)
54
State of Anarchy
Apr 27, 2016
$0.99
56% (84%)
378,959 ±19,618
292,651 ±17,241
03:49 (03:31)
55
Jones On Fire
Mar 27, 2015
$2.99
56% (84%)
131,188 ±11,545
27,619 ±5,297
02:37 (02:17)
56
Jalopy
Apr 22, 2016
$14.99
56% (84%)
103,039 ±10,232
97,727 ±9,965
08:26 (04:01)
57
Space Moth DX
Jan 22, 2016
$4.99
56% (84%)
24,432 ±4,982
15,668 ±3,990
02:22 (02:52)
58
Squishy the Suicidal Pig
Oct 23, 2014
$1.99
56% (84%)
352,668 ±18,925
267,157 ±16,473
02:22 (00:55)
59
Super Duper Party Pooper
Jun 6, 2016
$0.99
54% (83%/40%)
100,117 ±10,086
84,980 ±9,292
04:52 (05:59)
60
Surgeon Simulator
Apr 19, 2013
$9.99
54% (83%/71%)
1,793,881 ±42,623
1,538,144 ±39,478
03:39 (01:55)
61
Murder Miners
Jul 25, 2014
$0.99
54% (83%)
504,571 ±22,634
300,087 ±17,458
03:32 (01:12)
62
Holodrive
Mar 24, 2016
Free
54% (83%)
210,061 ±14,608
148,981 ±12,303
02:20 (01:02)
63
Retro Game Crunch
May 19, 2014
$9.99
51% (82%)
155,355 ±12,563
31,602 ±5,667
01:37 (00:26)
64
Serious Sam VR: The First Encounter
Mar 30, 2017
$39.99
51% (82%)
25,760 ±5,116
18,855 ±4,377
01:47 (00:52)
65
Endless Space 2
May 18, 2017
$19.99
51% (82%)
362,760 ±19,194
333,282 ±18,398
31:06 (13:26)
66
Another Brick in the Mall
Nov 3, 2016
$12.99
51% (82%)
58,158 ±7,687
52,582 ±7,309
11:17 (06:20)
67
TIMEframe
Jul 7, 2015
$7.99
51% (82%)
109,412 ±10,544
26,556 ±5,195
01:56 (01:30)
68
We Need To Go Deeper
Feb 8, 2017
$9.99
49% (81%)
73,296 ±8,630
67,719 ±8,295
06:28 (03:32)
69
GearCity
May 30, 2014
$16.99
49% (81%)
21,245 ±4,646
18,855 ±4,377
18:37 (03:20)
70
EVERSPACE
May 25, 2017
$29.99
47% (80%/79%)
216,965 ±14,846
192,799 ±13,995
10:32 (02:43)
71
Microsoft Flight Simulator X: Steam Edition
Dec 18, 2014
$24.99
45% (79%)
978,336 ±31,502
866,534 ±29,651
76:41 (06:13)
72
SPORE Galactic Adventures
Jun 23, 2009
$19.99
45% (79%/70%)
911,148 ±30,403
498,728 ±22,502
17:01 (03:29)
73
Oriental Empires
Sep 14, 2017
$29.99
45% (79%/74%)
52,847 ±7,328
45,942 ±6,832
17:55 (06:15)
74
Jet Racing Extreme
Jul 14, 2015
$3.99
43% (78%)
349,216 ±18,832
227,322 ±15,196
05:24 (06:30)
75
Depth Hunter 2: Deep Dive
Aug 20, 2014
$6.74
41% (77%)
230,244 ±15,293
107,288 ±10,441
04:14 (02:18)
76
LEGO Worlds
Mar 7, 2017
$29.99
41% (77%)
646,116 ±25,609
624,871 ±25,185
14:38 (04:16)
77
Dungeon of Zolthan
May 11, 2016
$0.99
41% (77%)
321,332 ±18,065
267,688 ±16,490
03:51 (03:37)
78
Steep
Dec 2, 2016
$29.99
39% (76%/72%)
244,053 ±15,745
236,351 ±15,495
12:24 (06:42)
79
Interstellar Rift
Jun 23, 2015
$14.99
39% (76%)
38,507 ±6,255
35,054 ±5,968
16:22 (04:12)
80
Distant Space
Dec 20, 2016
$2.99
39% (76%)
59,221 ±7,757
49,926 ±7,122
05:57 (06:32)
81
Pixel Puzzles: UndeadZ
Jun 6, 2014
$6.99
39% (76%)
283,622 ±16,973
176,600 ±13,394
05:55 (04:48)
82
Chompy Chomp Chomp
May 16, 2014
$1.99
37% (75%)
233,696 ±15,408
138,093 ±11,845
03:30 (03:26)
83
Monster Loves You!
Mar 18, 2013
$9.99
37% (75%)
257,331 ±16,168
132,251 ±11,592
02:33 (01:29)
84
Holy Potatoes! A Weapon Shop?!
Jul 13, 2015
$5.77
35% (74%/69%)
197,314 ±14,158
132,251 ±11,592
06:52 (04:22)
85
RONIN
Jun 30, 2015
$12.99
35% (74%/70%)
130,923 ±11,533
60,548 ±7,844
05:30 (03:21)
86
The Deer
Mar 28, 2016
$0.99
30% (71%)
666,564 ±26,010
494,214 ±22,400
03:37 (03:30)
87
Beater Spirit
Jun 1, 2016
$5.99
24% (67%)
126,408 ±11,333
89,229 ±9,522
03:43 (03:30)
88
CrazyCars3D
Jun 14, 2016
$1.49
23% (66%)
96,134 ±9,883
88,964 ±9,508
06:13 (04:08)
89
Life is Feudal: Forest Village
May 26, 2017
$24.99
23% (66%)
147,388 ±12,237
142,873 ±12,048
29:43 (11:55)
90
NORTH
Apr 27, 2016
$1.99
22% (65%)
236,883 ±15,512
193,065 ±14,005
03:30 (03:31)
91
Crossout
Jul 26, 2017
Free
22% (65%)
1,702,262 ±41,524
1,421,827 ±37,960
17:12 (02:46)
92
Jumping Tank
Jan 20, 2017
$0.99
N/A (N/A)
361,697 ±19,166
335,938 ±18,471
04:50 (04:02)
93
Mindless Running
Feb 18, 2016
$0.49
21% (64%)
78,341 ±8,922
67,984 ±8,311
04:35 (03:22)
94
The Masterplan
Jun 4, 2015
$19.99
20% (63%/68%)
106,225 ±10,389
53,909 ±7,401
04:53 (02:03)
95
Train Simulator
Sep 17, 2015
$24.99
20% (63%)
1,101,026 ±33,415
954,435 ±31,116
68:07 (08:09)
96
Hard Room
Jan 21, 2016
$2.99
20% (63%)
267,422 ±16,481
186,691 ±13,772
05:05 (03:52)
97
Heavenly Battle
Jun 15, 2016
$0.99
N/A (N/A)
124,018 ±11,225
103,570 ±10,258
03:31 (03:30)
98
The Tower Of Elements
Aug 5, 2015
$0.99
N/A (N/A)
470,313 ±21,853
335,672 ±18,464
03:50 (04:01)
99
Train Fever
Sep 4, 2014
$19.99
17% (61%/67%)
207,139 ±14,506
191,471 ±13,947
66:24 (10:19)
100
Unforgiving Trials: The Darkest Crusade
Jun 15, 2016
$0.99
N/A (N/A)
562,729 ±23,901
404,188 ±20,259
05:05 (04:31)
101
Streamline
Sep 30, 2016
$19.99
15% (59%)
583,974 ±24,348
238,742 ±15,573
02:55 (02:13)
102
RaceRoom Racing Experience
Feb 12, 2013
Free
13% (57%)
4,047,718 ±63,883
1,636,402 ±40,715
05:52 (00:27)
103
RuneScape: Idle Adventures
Sep 1, 2016
Free
13% (56%)
187,222 ±13,791
153,230 ±12,477
33:55 (01:47)
104
Dear RED - Extended
Apr 12, 2016
$2.99
N/A (N/A)
244,053 ±15,745
213,779 ±14,737
03:33 (03:31)
105
Cosmic Dust & Rust
May 17, 2016
$0.99
11% (54%)
421,980 ±20,700
330,626 ±18,325
03:35 (03:31)
106
Heavy Gear Assault
Feb 10, 2017
$39.99
N/A (N/A)
26,822 ±5,221
18,324 ±4,315
02:56 (02:30)
107
King's Guard TD
Jun 8, 2016
$0.99
11% (54%)
122,159 ±11,141
86,043 ±9,350
03:11 (03:01)
108
BATTLECREW Space Pirates
Jul 10, 2017
Free
11% (53%)
101,445 ±10,152
57,893 ±7,670
00:41 (00:13)
109
Shroud of the Avatar: Forsaken Virtues
Nov 24, 2014
$39.99
10% (52%)
45,146 ±6,773
39,303 ±6,320
79:12 (05:42)
110
Machine Hunt
May 15, 2017
$0.5
10% (52%)
32,664 ±5,761
15,668 ±3,990
02:05 (01:43)
111
Aircraft War X
Aug 5, 2016
$2.99
10% (52%)
159,604 ±12,734
140,483 ±11,947
03:52 (03:45)
112
Neon Space ULTRA
Jun 1, 2016
$2.99
N/A (N/A)
100,383 ±10,099
76,748 ±8,831
03:28 (03:31)
113
Descent: Underground
Oct 22, 2015
$29.99
9% (50%)
39,038 ±6,298
30,540 ±5,571
02:35 (00:31)
114
Shot Shot Tactic
Dec 1, 2016
$3.99
N/A (N/A)
438,711 ±21,106
346,029 ±18,746
04:25 (03:30)
115
Invasion
Sep 18, 2015
$1.99
9% (50%)
320,270 ±18,036
199,173 ±14,224
04:07 (04:31)
116
Endorlight
Apr 26, 2016
$2.99
9% (50%)
483,325 ±22,153
335,938 ±18,471
05:16 (04:22)
117
Make it indie!
Apr 1, 2015
$0.99
8% (49%)
367,274 ±19,313
303,273 ±17,551
03:21 (03:30)
118
Clergy Splode
Sep 17, 2015
$0.99
8% (49%)
412,420 ±20,465
336,203 ±18,478
04:20 (03:31)
119
The Falling Sun
Apr 7, 2015
$4.99
8% (49%)
80,466 ±9,042
56,831 ±7,599
04:19 (03:27)
120
Cuties
May 29, 2016
$2.99
N/A (N/A)
101,976 ±10,179
78,076 ±8,907
03:27 (03:30)
121
Lup
Apr 1, 2016
$0.99
7% (47%)
525,550 ±23,099
381,084 ±19,672
03:38 (03:31)
122
Sparkle ZERO
Mar 14, 2016
$4.99
7% (47%)
68,515 ±8,344
37,976 ±6,212
04:13 (03:12)
123
Ballistic Protection
Oct 12, 2016
$0.99
6% (44%)
386,660 ±19,816
251,489 ±15,983
04:05 (04:23)
124
Retention
Jan 13, 2015
$0.99
5% (41%)
345,764 ±18,739
286,012 ±17,044
03:21 (03:30)
125
Rise of the Ancients
May 31, 2016
$0.99
3% (36%)
226,260 ±15,161
198,641 ±14,205
03:51 (03:32)
126
STARUSHKO LUB
Oct 24, 2016
$0.99
3% (35%)
212,185 ±14,682
189,081 ±13,860
05:07 (05:31)
127
Godus
N/A
1% (28%)
291,589 ±17,210
260,783 ±16,276
21:54 (06:32)
128
Gridberd
Sep 7, 2015
$6.99
N/A (N/A)
267,422 ±16,481
246,443 ±15,822
03:30 (03:30)
129
Locked-in syndrome
Jan 7, 2016
$2.99
N/A (N/A)
247,240 ±15,847
193,065 ±14,005
03:28 (03:30)
130
Wooden House
Sep 5, 2016
$0.5
1% (25%)
165,446 ±12,965
155,355 ±12,563
04:17 (04:01)
131
Totem
Aug 30, 2016
$3.99
N/A (N/A)
159,869 ±12,744
135,968 ±11,753
03:35 (03:30)