The New Queen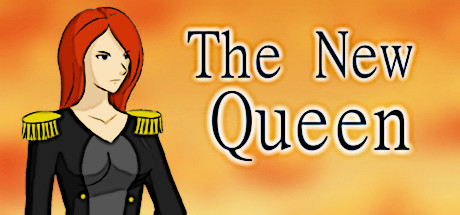 Store | Hub | SteamDB
Developer: Warfare Studios Publisher: Warfare Studios
Genre: Adventure, Casual, Indie, RPG
Languages: English
Tags: Indie (21), RPG (21), Casual (21), Adventure (20)
Category: Single-player, Full controller support, Steam Trading Cards
Release date: Jan 13, 2017
Price: $7.99
Owners: 574 ± 647
Followers: 60
Peak concurrent players yesterday: 2
YouTube stats: 1 views and 0 comments for videos uploaded last week, 1 new videos uploaded yesterday.

Steam Spy is still in beta, so expect major bugs.
Peak daily concurrent players:
CCU data courtesy of SteamDB. Used with permission.
Hourly concurrent players:
YouTube:
The views data is based on top 50 videos uploaded last week. Actual number of views might be more than the number shown.

The displayed number of videos uploaded yesterday is limited to 50, so if there were more videos uploaded, the number will still show 50.

If the game has commonly used word as its name (like "FEAR" or "Volume") its number of Youtube views might be wrong.
Games similar to this one:
#
Game
Release date

Price

Score rank
(Userscore / Metascore)

Owners

Players

Playtime (Median)

1
Moonstrider
Sep 30, 2015
$11.99
N/A (N/A)
550 ±1,076
0 ±0
00:00 (00:00)
2
Matris
Jun 2, 2016
$4.99
N/A (N/A)
1,694 ±1,352
1,129 ±1,104
01:32 (02:07)
3
Tyto Online
Nov 25, 2016
$24.99
N/A (N/A)
847 ±956
282 ±552
20:12 (10:06)
4
Farm Mania: Hot Vacation
Oct 23, 2015
$3.99
N/A (N/A)
1,129 ±1,104
847 ±956
04:59 (07:15)
5
One Small Fire At A Time
Jun 10, 2016
$9.99
N/A (N/A)
3,060 ±1,495
2,104 ±1,239
02:59 (02:20)
6
Monstro: Battle Tactics
Dec 3, 2015
$5.99
N/A (N/A)
5,355 ±1,978
3,060 ±1,495
02:44 (03:07)
7
Powargrid
Oct 5, 2016
$9.99
N/A (N/A)
574 ±647
574 ±647
03:31 (03:30)
8
Delicious - Emily's Message in a Bottle
Dec 10, 2016
$12.99
N/A (N/A)
3,105 ±1,831
2,541 ±1,656
14:55 (15:47)
9
Mindball Play
Dec 1, 2016
$6.99
N/A (N/A)
550 ±1,076
0 ±0
00:00 (00:00)
10
SkyBoats
Aug 23, 2016
$5.35
N/A (N/A)
2,678 ±1,398
1,721 ±1,121
02:03 (01:31)
11
Arcane
Dec 19, 2016
Free
N/A (N/A)
847 ±956
847 ±956
00:36 (00:43)
12
Reagan Gorbachev
Feb 24, 2016
$9.99
N/A (N/A)
956 ±836
574 ±647
00:59 (00:59)
13
Northern Tale
Feb 9, 2016
$2.99
N/A (N/A)
1,148 ±915
956 ±836
22:21 (21:47)
14
Gunnihilation
Sep 14, 2016
$9.99
N/A (N/A)
847 ±956
565 ±781
00:30 (00:16)
15
Farabel
Oct 14, 2016
$9.99
N/A (N/A)
4,399 ±1,793
2,486 ±1,348
03:03 (02:24)
16
Lifestream - A Haunting Text Adventure
Sep 19, 2016
$2.99
N/A (N/A)
847 ±956
282 ±552
02:30 (01:15)
17
LIT
Feb 21, 2017
$5.99
N/A (N/A)
2,104 ±1,239
1,339 ±989
03:31 (06:07)
18
Akuto: Mad World
Dec 1, 2016
$6.99
N/A (N/A)
956 ±836
574 ±647
03:45 (03:42)
19
Civil War: 1861
Feb 1, 2017
$9.99
N/A (N/A)
1,148 ±915
956 ±836
12:16 (19:24)
20
Empty Soul - S&S Edition
Jun 30, 2016
$6.99
N/A (N/A)
1,129 ±1,104
847 ±956
01:17 (01:52)
21
Atomic 79
Jan 13, 2017
$3.99
N/A (N/A)
1,148 ±915
765 ±747
02:54 (03:36)
22
Bear Haven Nights
Jan 29, 2016
$4.99
N/A (N/A)
3,825 ±1,672
3,060 ±1,495
02:49 (02:09)
23
Heirs And Graces
Sep 2, 2016
$19.99
N/A (N/A)
1,339 ±989
1,148 ±915
09:51 (13:10)
24
Imperium Galactica
Jan 19, 2017
$4.99
N/A (N/A)
3,060 ±1,495
1,721 ±1,121
15:41 (20:47)
25
forma.8
Feb 23, 2017
$14.99
N/A (N/A)
1,530 ±1,057
383 ±528
00:20 (00:13)
26
Lightspeed Frontier
Mar 7, 2017
$14.99
N/A (N/A)
765 ±747
765 ±747
02:03 (02:42)
27
PICO PARK
Apr 27, 2016
$4.99
N/A (N/A)
1,129 ±1,104
847 ±956
01:36 (01:56)
28
WOLFLAME
Apr 21, 2016
$5.99
N/A (N/A)
2,295 ±1,295
1,530 ±1,057
01:10 (01:30)
29
AIRHEART - Tales of broken Wings
Oct 13, 2016
$14.99
N/A (N/A)
1,411 ±1,234
847 ±956
00:37 (00:27)
30
Talent Not Included
Aug 30, 2016
$12.99
N/A (N/A/73%)
1,339 ±989
765 ±747
07:36 (07:27)
31
Nature's Zombie Apocalypse
Jul 23, 2015
$12.99
N/A (N/A)
1,339 ±989
956 ±836
02:54 (04:29)
32
Tank Destroyer
Mar 9, 2017
$2.99
51% (82%)
10,901 ±2,822
6,694 ±2,211
02:43 (02:29)
33
Realms of Arkania: Star Trail
Aug 10, 2017
$26.99
N/A (N/A)
1,913 ±1,182
956 ±836
02:47 (04:24)
34
MechRunner
Jul 15, 2016
$7.99
N/A (N/A)
3,251 ±1,541
1,530 ±1,057
02:04 (02:15)