App

Quizality - Christmas!
Quizality - Christmas!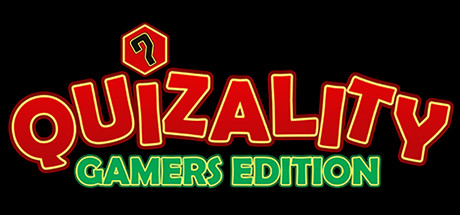 Store | Hub | SteamDB
Developer: UV Games Ltd Publisher: UV Games Ltd
Genre: Casual, Indie, Strategy
Languages: English
Tags: Casual (21), Indie (21), Strategy (20), VR (6), VR Only (1)
Category: Single-player, Steam Achievements, Steam Leaderboards
Release date: Mar 14, 2017 (previously in Early Access)
Price: $4.99
Owners: 1,608 ± 2,227
Players total: 804 ± 1,574 (50%)
Followers: 41
Playtime total: 00:34 (average) 00:34 (median)

Steam Spy is still in beta, so expect major bugs.
Peak daily concurrent players:
CCU data courtesy of SteamDB. Used with permission.
Hourly concurrent players:
YouTube:
The views data is based on top 50 videos uploaded last week. Actual number of views might be more than the number shown.

The displayed number of videos uploaded yesterday is limited to 50, so if there were more videos uploaded, the number will still show 50.

If the game has commonly used word as its name (like "FEAR" or "Volume") its number of Youtube views might be wrong.
Games similar to this one:
#
Game
Release date

Price

Score rank
(Userscore / Metascore)

Owners

Players

Playtime (Median)

1
Dungeoncraft
Jun 5, 2015
$9.99
N/A (N/A)
3,459 ±3,029
0 ±0
00:00 (00:00)
2
Waddle Home
Jul 7, 2016
$9.99
N/A (N/A)
50,848 ±9,534
6,531 ±3,417
00:08 (00:04)
3
The Incredible Baron
May 27, 2016
$4.99
N/A (N/A)
2,332 ±2,042
1,866 ±1,826
02:25 (02:13)
4
Gene
Jan 30, 2015
$0.99
N/A (N/A)
1,608 ±2,227
0 ±0
00:00 (00:00)
5
Second Death
Aug 17, 2016
$2.99
N/A (N/A)
2,075 ±2,346
0 ±0
00:00 (00:00)
6
The FOO Show
Apr 5, 2016
Free
91% (95%)
58,312 ±10,210
16,794 ±5,479
00:10 (00:03)
7
Quarries of Scred
Apr 22, 2015
$5.99
N/A (N/A)
10,263 ±4,283
1,866 ±1,826
00:59 (01:01)
8
This World Unknown
Sep 2, 2016
$7.99
N/A (N/A)
2,767 ±2,710
0 ±0
00:00 (00:00)
9
Too Angry to Space
Aug 8, 2016
$4.99
N/A (N/A)
2,412 ±2,727
804 ±1,574
00:09 (00:09)
10
Moonshot
Dec 21, 2015
$4.99
N/A (N/A)
5,598 ±3,163
4,665 ±2,888
02:31 (00:48)
11
Boogeyman 2
Feb 7, 2017
$7.99
N/A (N/A)
4,843 ±3,585
2,767 ±2,710
00:53 (00:49)
12
Crazy Chicken
Feb 5, 2015
$1.99
66% (88%)
36,386 ±8,066
8,863 ±3,981
00:10 (00:05)
13
Potioneer: The VR Gardening Simulator
Oct 20, 2016
$0.99
N/A (N/A)
4,665 ±2,888
466 ±913
00:05 (00:01)
14
Pixel Fodder
Jul 20, 2015
Free
N/A (N/A)
3,265 ±2,416
1,399 ±1,581
03:46 (03:46)
15
Manhole
$5.99
N/A (N/A)
58,778 ±10,251
7,930 ±3,765
00:12 (00:12)
16
Medieval Playground
Jan 29, 2016
$4.49
N/A (N/A)
5,131 ±3,029
1,399 ±1,581
00:49 (00:48)
17
FrightShow Fighter
Nov 14, 2016
$9.99
N/A (N/A)
1,384 ±1,916
692 ±1,355
01:36 (00:48)
18
Fuego!
Nov 16, 2015
$9.99
N/A (N/A)
1,384 ±1,916
692 ±1,355
00:49 (00:24)
19
Organic Panic
May 14, 2014
Free
N/A (N/A)
13,995 ±5,002
2,799 ±2,237
01:01 (00:15)
20
bob's game (puzzle game) from "bob's game"
Feb 21, 2017
Free
N/A (N/A)
8,397 ±3,874
466 ±913
00:02 (00:00)
21
The Dark Legions
Jul 9, 2016
$1.99
N/A (N/A)
8,863 ±3,981
2,332 ±2,042
17:29 (08:18)
22
Vision of Aurora Borealis
Aug 22, 2016
$3.99
N/A (N/A)
2,767 ±2,710
1,384 ±1,916
00:31 (00:31)
23
Drunken Fight Simulator
Jan 17, 2017
$2.99
N/A (N/A)
4,665 ±2,888
0 ±0
00:00 (00:00)
24
Akihabara - Feel the Rhythm
Jan 26, 2017
$6.99
N/A (N/A)
1,384 ±1,916
692 ±1,355
03:38 (01:49)
25
CURSE
Sep 2, 2016
$6.99
N/A (N/A)
6,064 ±3,293
0 ±0
00:00 (00:00)
26
The Corporate Machine
Mar 25, 2015
$9.99
N/A (N/A/80%)
6,064 ±3,293
1,399 ±1,581
01:25 (01:16)
27
One Night Two Crazies
Aug 10, 2016
$0.99
N/A (N/A)
804 ±1,574
804 ±1,574
00:07 (00:07)
28
Shuttle Siege
Dec 30, 2016
$4.99
N/A (N/A)
1,399 ±1,581
466 ±913
02:44 (00:54)
29
Robo Do It
Feb 21, 2017
$9.99
N/A (N/A)
1,866 ±1,826
0 ±0
00:00 (00:00)
30
The Forgotten Forest
Nov 11, 2015
$0.99
N/A (N/A)
3,459 ±3,029
692 ±1,355
02:18 (01:09)
31
SLIVER.tv
Sep 20, 2016
Free
N/A (N/A)
21,459 ±6,194
6,064 ±3,293
00:07 (00:10)
32
Amulet of Dreams
Jun 3, 2016
$6.99
18% (63%)
3,265 ±2,416
1,866 ±1,826
04:34 (03:34)
33
Bliss
Dec 8, 2014
$4.99
N/A (N/A)
8,863 ±3,981
466 ±913
05:01 (01:40)
34
Deserter Simulator
Jul 30, 2015
$9.99
17% (61%)
3,732 ±2,583
2,332 ±2,042
02:12 (01:47)
35
The Rebel
Jul 15, 2016
$4.99
N/A (N/A)
6,997 ±3,537
0 ±0
00:00 (00:00)
36
Project CARS - Pagani Edition
Oct 28, 2016
Free
13% (56%)
368,063 ±25,642
234,646 ±20,477
00:46 (00:14)
37
Exodus
Jul 11, 2014
$0.99
N/A (N/A)
2,412 ±2,727
804 ±1,574
00:09 (00:09)
38
RoboSports VR
Nov 7, 2016
Free
N/A (N/A)
9,796 ±4,185
2,332 ±2,042
00:31 (00:35)
39
Sanctuary VR
Dec 18, 2016
Free
N/A (N/A)
1,399 ±1,581
466 ±913
00:05 (00:01)
40
Grenade Madness
Apr 15, 2016
$9.99
N/A (N/A)
2,767 ±2,710
0 ±0
00:00 (00:00)
41
Zombie Hunter, Inc.
Jan 18, 2016
$9.99
N/A (N/A)
804 ±1,574
804 ±1,574
00:48 (00:48)
42
Alphabeats: Master Edition
Mar 7, 2016
$7.99
N/A (N/A)
3,459 ±3,029
692 ±1,355
00:21 (00:10)
43
aMAZEing adventures
Dec 21, 2016
$8.99
N/A (N/A)
1,866 ±1,826
466 ±913
00:03 (00:01)
44
Drone Racing
May 23, 2016
Free
5% (43%)
5,628 ±4,166
4,020 ±3,521
00:12 (00:11)
45
Sky Battles
Mar 25, 2015
$6.99
N/A (N/A)
10,729 ±4,380
933 ±1,291
00:18 (00:11)
46
Bridge to Nowhere
Oct 4, 2016
Free
N/A (N/A)
12,129 ±4,657
466 ±913
00:01 (00:00)
47
Terminal Hacker - Into the Deep
Oct 30, 2015
$1.99
N/A (N/A)
804 ±1,574
804 ±1,574
00:13 (00:13)
48
Toy Wars Invasion
May 28, 2015
$11.99
N/A (N/A)
2,767 ±2,710
2,075 ±2,346
04:03 (04:58)
49
Hacker Evolution IMMERSION
Jul 29, 2016
$19.99
N/A (N/A)
1,384 ±1,916
1,384 ±1,916
00:09 (00:08)
50
MagixHome VR
Nov 3, 2016
Free
N/A (N/A)
14,461 ±5,085
4,198 ±2,740
00:18 (00:09)
51
The Light Empire
Dec 2, 2015
$5.99
N/A (N/A)
3,459 ±3,029
692 ±1,355
00:28 (00:14)
52
Drift GEAR Racing Free
Oct 21, 2016
Free
N/A (N/A)
39,652 ±8,420
28,456 ±7,133
00:09 (00:04)
53
The Janitor
Jul 19, 2016
$0.99
N/A (N/A)
2,075 ±2,346
692 ±1,355
00:01 (00:00)
54
Insane
Mar 31, 2016
$7.99
N/A (N/A)
6,064 ±3,293
933 ±1,291
00:06 (00:03)
55
Desert Thunder: Strike Force
Apr 25, 2016
Free
N/A (N/A)
1,866 ±1,826
0 ±0
00:00 (00:00)
56
CONTASION 2
Apr 22, 2016
$6.99
N/A (N/A)
3,459 ±3,029
0 ±0
00:00 (00:00)
57
Rapid Squirrel
May 30, 2016
Free
N/A (N/A)
13,995 ±5,002
3,265 ±2,416
00:42 (01:23)
58
Mission Control: NanoMech
Dec 17, 2014
$8.99
N/A (N/A)
10,729 ±4,380
0 ±0
00:00 (00:00)
59
Pluck
Jul 31, 2015
$9.99
N/A (N/A)
1,608 ±2,227
0 ±0
00:00 (00:00)
60
Logic Missile
Apr 28, 2016
$0.99
N/A (N/A)
804 ±1,574
0 ±0
00:00 (00:00)