Last Stand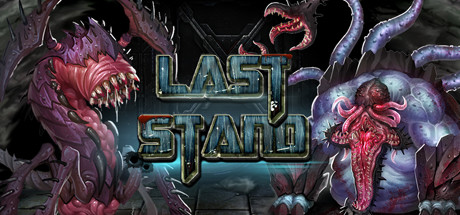 Store | Hub | SteamDB
Developer: 视趣互动科技有限公司 Publisher: 视趣互动科技有限公司
Genre: Violent, Gore, Action, Adventure, Indie, Strategy
Languages: English
Tags: Action (34), Violent (32), Strategy (32), Adventure (32), VR (24), Gore (22), Indie (20), RPG (10), Singleplayer (10), VR Only (1)
Category: Single-player, Steam Achievements, Steam Turn Notifications
Release date: Dec 27, 2016
Price: $2.99
Followers: 144
YouTube stats: 74,051 views and 747 comments for videos uploaded last week, 5 new videos uploaded yesterday.

Steam Spy is still in beta, so expect major bugs.
Peak daily concurrent players:
CCU data courtesy of SteamDB. Used with permission.
Hourly concurrent players:
YouTube:
The views data is based on top 50 videos uploaded last week. Actual number of views might be more than the number shown.

The displayed number of videos uploaded yesterday is limited to 50, so if there were more videos uploaded, the number will still show 50.

If the game has commonly used word as its name (like "FEAR" or "Volume") its number of Youtube views might be wrong.
Games similar to this one:
#
Game
Release date

Price

Score rank
(Userscore / Metascore)

Owners

Players

Playtime (Median)

1
Black Moon Chronicles
Aug 25, 2016
$5.99
N/A (N/A)
5,230 ±2,287
1,046 ±1,023
00:10 (00:12)
2
NOBUNAGAS AMBITION: Zenkokuban /
Jan 24, 2017
$12.99
N/A (N/A)
1,569 ±1,253
523 ±723
01:33 (01:00)
3
Romance of the Three Kingdoms /
Jan 24, 2017
$12.99
N/A (N/A)
1,831 ±1,353
1,046 ±1,023
61:45 (81:14)
4
War of the Human Tanks - Limited Operations
Jun 13, 2016
$9.99
N/A (N/A)
3,400 ±1,844
2,354 ±1,534
03:44 (02:56)
5
Meld
May 11, 2016
$9.99
N/A (N/A)
1,831 ±1,353
785 ±886
02:04 (01:33)
6
Uprising 2: Lead and Destroy
Aug 19, 2016
$6.99
N/A (N/A)
5,492 ±2,344
1,308 ±1,143
00:18 (00:27)
7
Blake Stone: Planet Strike
May 5, 2015
$4.99
N/A (N/A)
58,577 ±7,656
3,923 ±1,981
00:19 (00:26)
8
Realms of Chaos
May 5, 2014
$4.99
N/A (N/A)
57,793 ±7,604
2,615 ±1,617
00:09 (00:11)
9
Near Impact
Sep 16, 2014
$9.99
N/A (N/A)
1,308 ±1,143
262 ±511
00:03 (00:01)
10
Genghis Khan /
Jan 24, 2017
$12.99
N/A (N/A)
1,569 ±1,253
262 ±511
01:17 (00:25)
11
Beyond Reality
Jan 8, 2016
$0.49
N/A (N/A)
8,891 ±2,982
5,230 ±2,287
03:23 (03:45)
12
Frost
Jul 5, 2016
$6.99
N/A (N/A)
2,354 ±1,534
2,354 ±1,534
02:13 (02:48)
13
Khimera: Destroy All Monster Girls
May 8, 2016
Free
92% (95%)
83,159 ±9,121
28,243 ±5,316
01:40 (00:21)
14
SanctuaryRPG: Black Edition
Feb 13, 2015
$7.99
89% (94%)
154,550 ±12,434
83,420 ±9,136
09:15 (02:49)
15
UBERMOSH:WRAITH
Jan 29, 2017
$0.99
89% (94%)
29,289 ±5,413
6,276 ±2,506
01:40 (00:12)
16
Tornuffalo
Dec 12, 2016
$0.99
N/A (N/A)
3,138 ±1,772
2,615 ±1,617
00:16 (00:08)
17
Controller Companion
May 4, 2015
$2.99
82% (92%)
124,215 ±11,148
114,278 ±10,692
24:31 (00:01)
18
You Have to Win the Game
May 6, 2014
Free
82% (92%)
712,603 ±26,685
429,915 ±20,733
01:20 (00:21)
19
The Desolate Hope
May 5, 2014
Free
82% (92%)
256,799 ±16,026
51,255 ±7,161
01:13 (00:19)
20
Marmoset Hexels 3
Feb 15, 2016
$49
78% (91%)
37,395 ±6,117
18,305 ±4,280
09:53 (01:42)
21
Fractured Soul
Feb 5, 2015
$9.99
N/A (N/A)
2,354 ±1,534
262 ±511
01:29 (00:29)
22
Bezier
Mar 3, 2016
$9.99
N/A (N/A)
57,270 ±7,570
5,753 ±2,399
01:18 (00:24)
23
RPG Maker 2003
Apr 24, 2015
$19.99
74% (90%)
42,364 ±6,510
19,613 ±4,430
22:32 (01:50)
24
DELTAZEAL
Oct 16, 2015
$11.99
N/A (N/A)
4,184 ±2,046
2,092 ±1,446
01:01 (00:38)
25
Spooky Night
Dec 31, 2016
Free
N/A (N/A)
12,291 ±3,507
4,969 ±2,229
00:07 (00:04)
26
Dota 2
Jul 9, 2013
Free
64% (87%/90%)
120,499,171 ±302,147
120,499,171 ±302,147
194:00 (04:16)
27
Disney's Chicken Little: Ace in Action
Feb 24, 2015
$19.99
N/A (N/A)
6,799 ±2,608
1,046 ±1,023
00:53 (00:43)
28
Waste Walkers
Jun 1, 2015
$9.99
61% (86%)
28,243 ±5,316
18,305 ±4,280
04:05 (03:12)
29
Empires Mod
Jul 28, 2008
Free
61% (86%)
110,878 ±10,532
110,878 ±10,532
09:50 (01:26)
30
FORCED SHOWDOWN
Mar 29, 2016
$19.99
61% (86%)
32,427 ±5,696
27,197 ±5,216
09:21 (05:34)
31
Disney's Chicken Little
Feb 24, 2015
$9.99
61% (86%)
10,199 ±3,194
4,184 ±2,046
00:51 (00:30)
32
Bleeding Blocks
Sep 15, 2015
$1.99
N/A (N/A)
5,230 ±2,287
523 ±723
00:22 (00:08)
33
Heroes of the Seven Seas VR
Oct 14, 2016
$6.99
N/A (N/A)
4,446 ±2,109
262 ±511
01:09 (00:23)
34
Driftwatch VR
Dec 1, 2016
$2.99
N/A (N/A)
3,400 ±1,844
523 ±723
00:33 (00:16)
35
VR Gallery
Aug 11, 2016
Free
N/A (N/A)
26,674 ±5,166
3,400 ±1,844
00:08 (00:12)
36
Wasteland 1 - The Original Classic
Nov 13, 2013
$5.99
53% (83%)
676,515 ±26,002
131,799 ±11,483
00:52 (00:04)
37
POLYCRUSHER
Oct 14, 2016
$9.99
N/A (N/A)
4,184 ±2,046
262 ±511
00:02 (00:00)
38
Extravaganza Rising
Jul 21, 2016
$5.99
N/A (N/A)
26,151 ±5,115
19,874 ±4,459
03:51 (03:51)
39
Fork Parker's Holiday Profit Hike
Dec 18, 2014
Free
49% (81%)
315,899 ±17,774
128,399 ±11,334
00:38 (00:08)
40
Disgraced
Nov 18, 2016
$9.99
N/A (N/A)
11,506 ±3,393
8,368 ±2,893
03:15 (03:21)
41
Boid
Jul 8, 2016
Free
46% (80%)
225,418 ±15,016
127,876 ±11,311
02:26 (00:27)
42
DC Universe Online
Nov 2, 2011
Free
46% (80%/72%)
2,577,138 ±50,652
2,577,138 ±50,652
24:33 (05:39)
43
Happy Empire
Aug 19, 2016
$2.99
N/A (N/A)
5,753 ±2,399
523 ±723
02:58 (01:58)
44
Tribes: Ascend
Jun 27, 2012
Free
44% (79%/86%)
2,253,132 ±47,377
1,185,143 ±34,397
08:04 (00:35)
45
Tank Destroyer
Mar 9, 2017
$2.99
40% (77%)
20,136 ±4,488
14,383 ±3,793
02:24 (02:03)
46
RutonyChat
Sep 19, 2016
$14.99
40% (77%)
6,538 ±2,557
6,276 ±2,506
245:12 (216:26)
47
Amazing World
Aug 7, 2014
Free
40% (77%)
622,645 ±24,946
246,338 ±15,697
02:53 (00:25)
48
Surgeon Simulator VR: Meet The Medic
Apr 5, 2016
Free
38% (76%)
314,591 ±17,737
188,807 ±13,743
00:16 (00:01)
49
SBX: Invasion
Jun 1, 2015
$1.99
N/A (N/A)
2,354 ±1,534
0 ±0
00:00 (00:00)
50
Zamarian
Jan 22, 2016
$1.99
N/A (N/A)
18,305 ±4,280
785 ±886
01:06 (01:05)
51
Mausoleum of the Medusa
Oct 27, 2016
Free
37% (75%)
19,090 ±4,370
3,661 ±1,914
00:10 (00:12)
52
Anthelion
Jul 26, 2016
$14.99
N/A (N/A)
2,354 ±1,534
523 ±723
01:08 (00:41)
53
ShowdownVR
Sep 19, 2016
$9.99
N/A (N/A)
784 ±1,536
0 ±0
00:00 (00:00)
54
Continent of the Ninth Seal
Sep 13, 2012
Free
35% (74%)
705,019 ±26,543
202,144 ±14,220
06:13 (00:11)
55
Of Orcs And Men
Oct 11, 2012
$14.99
35% (74%/69%)
216,527 ±14,717
112,447 ±10,606
05:09 (01:02)
56
The fall of gods
Dec 18, 2015
$1.99
N/A (N/A)
10,460 ±3,235
6,799 ±2,608
06:37 (03:44)
57
Sprinter
Feb 25, 2016
$3.99
N/A (N/A)
4,446 ±2,109
1,046 ±1,023
00:14 (00:15)
58
Pox Nora
Oct 15, 2014
Free
31% (72%)
487,969 ±22,087
112,709 ±10,619
11:45 (00:20)
59
AIPD - Artificial Intelligence Police Department
Jan 28, 2016
$9.99
N/A (N/A)
1,308 ±1,143
785 ±886
00:39 (00:39)
60
Krita Gemini
Jun 10, 2014
$9.99
28% (70%)
3,400 ±1,844
3,400 ±1,844
54:21 (04:28)
61
Astroflux
Sep 27, 2016
Free
28% (70%)
41,056 ±6,409
20,920 ±4,575
04:48 (00:37)
62
Combat Monsters
Jan 20, 2015
Free
28% (70%)
152,458 ±12,350
49,686 ±7,051
05:06 (00:28)
63
Tiles & Tales
Jan 23, 2017
Free
28% (70%)
14,906 ±3,862
9,153 ±3,026
07:10 (01:09)
64
Tank Brawl
Apr 20, 2016
$4.99
N/A (N/A)
5,230 ±2,287
785 ±886
06:06 (06:02)
65
ICARUS.1
Nov 17, 2016
$6.99
N/A (N/A)
2,092 ±1,446
0 ±0
00:00 (00:00)
66
Soccer Manager 2015
Jul 16, 2015
Free
27% (69%)
400,365 ±20,008
254,445 ±15,953
04:16 (00:16)
67
Minds Eyes
Aug 31, 2016
Free
27% (69%)
203,451 ±14,266
142,521 ±11,941
01:08 (00:19)
68
The Girl and the Robot
Aug 17, 2016
$9.99
N/A (N/A)
3,923 ±1,981
1,308 ±1,143
01:49 (02:10)
69
Legend of Mysteria RPG
Oct 9, 2015
$0.5
25% (68%)
415,271 ±20,377
231,171 ±15,206
04:08 (03:30)
70
16 Bit Arena
Mar 24, 2015
Free
25% (68%)
132,060 ±11,494
41,318 ±6,430
00:01 (00:01)
71
AdventureQuest 3D
Oct 19, 2016
Free
25% (68%)
576,620 ±24,008
504,183 ±22,451
05:36 (00:28)
72
EggK47
Sep 30, 2016
$0.99
N/A (N/A)
2,354 ±1,534
523 ±723
00:04 (00:02)
73
Running Shadow
Feb 20, 2015
Free
24% (67%)
436,976 ±20,902
193,514 ±13,913
01:19 (00:15)
74
Vanguards
Oct 28, 2016
Free
24% (67%)
34,519 ±5,877
17,782 ±4,218
00:19 (00:06)
75
Legends of the Universe - StarCore
Jul 25, 2016
$3.99
N/A (N/A)
3,661 ±1,914
2,354 ±1,534
02:59 (03:24)
76
Space Survival
Jun 22, 2016
$0.99
N/A (N/A)
6,276 ±2,506
0 ±0
00:00 (00:00)
77
Crush Online
Oct 10, 2016
N/A
N/A (N/A)
126,830 ±11,264
83,943 ±9,164
04:54 (00:25)
78
ESEA
Jul 8, 2016
Free
21% (64%)
437,237 ±20,908
351,725 ±18,754
11:35 (00:01)
79
Dogs of War Online
Feb 4, 2014
Free
21% (64%)
217,311 ±14,743
70,345 ±8,389
03:50 (00:28)
80
Axis Game Factory's AGFPRO v3
Nov 19, 2013
$19.99
21% (64%)
132,845 ±11,528
58,054 ±7,621
02:16 (00:22)
81
Battle Of Europe
Sep 18, 2014
$9.99
N/A (N/A/54%)
1,569 ±1,253
523 ±723
00:32 (00:21)
82
Galactic Storm
Sep 16, 2016
$2.99
N/A (N/A)
6,538 ±2,557
785 ±886
00:05 (00:04)
83
Clown2Beat
Oct 26, 2016
Free
N/A (N/A)
23,012 ±4,798
4,707 ±2,170
00:04 (00:04)
84
MechRunner
Jul 15, 2016
$7.99
N/A (N/A)
3,400 ±1,844
2,354 ±1,534
03:11 (04:29)
85
Beatbuddy: On Tour
Dec 4, 2015
$6.99
N/A (N/A)
2,092 ±1,446
1,046 ±1,023
02:04 (02:43)
86
Precursors
Feb 3, 2017
$14.99
N/A (N/A)
26,151 ±5,115
2,092 ±1,446
04:10 (05:53)
87
Graveyard Shift
Oct 20, 2016
$2.99
N/A (N/A)
7,061 ±2,658
0 ±0
00:00 (00:00)
88
Firefall
Jul 29, 2014
Free
18% (62%/60%)
3,037,126 ±54,961
1,395,132 ±37,313
13:39 (01:19)
89
Machine Learning: Episode I
Sep 10, 2016
Free
N/A (N/A)
28,766 ±5,365
5,753 ±2,399
00:27 (00:15)
90
Battleline: Steel Warfare
Aug 25, 2016
Free
17% (61%)
88,389 ±9,404
34,257 ±5,854
04:26 (00:22)
91
Elminage Gothic
Sep 18, 2014
$9.99
17% (61%)
12,029 ±3,469
9,153 ±3,026
13:49 (04:30)
92
City of Steam: Arkadia
Mar 6, 2014
Free
16% (60%)
343,618 ±18,537
129,707 ±11,391
06:34 (00:32)
93
Velvet Sundown
Jul 22, 2014
Free
16% (60%)
706,065 ±26,563
270,920 ±16,461
01:06 (00:14)
94
Deepworld
Apr 22, 2015
Free
15% (59%)
248,430 ±15,763
144,874 ±12,039
02:07 (00:29)
95
Krater
Jun 12, 2012
$14.99
14% (58%/52%)
209,204 ±14,466
152,719 ±12,360
04:33 (02:08)
96
AutoTileGen
Jul 9, 2014
$9.99
N/A (N/A)
5,753 ±2,399
2,354 ±1,534
11:48 (01:31)
97
Fiesta Online NA
May 20, 2014
Free
12% (55%)
406,641 ±20,164
60,931 ±7,808
08:10 (00:43)
98
UFO Online: Invasion
Jun 8, 2016
Free
11% (54%)
172,332 ±13,130
81,590 ±9,035
04:31 (00:22)
99
The Sun Will Rise
Oct 3, 2016
Free
11% (53%)
20,659 ±4,546
2,615 ±1,617
00:15 (00:19)
100
Karos
Dec 24, 2014
Free
11% (53%)
360,093 ±18,976
134,414 ±11,596
11:16 (00:01)
101
Tap Tap Legions - Epic battles within 5 seconds!
Feb 8, 2016
Free
11% (53%)
149,581 ±12,233
98,065 ±9,905
00:58 (00:14)
102
LuckCatchers
Nov 15, 2016
Free
10% (52%)
161,610 ±12,715
93,881 ±9,691
09:37 (00:09)
103
Esenthel Engine
Apr 2015
Free
N/A (N/A)
119,508 ±10,934
42,364 ±6,510
00:20 (00:01)
104
DRAKERZ-Confrontation
May 19, 2014
Free
9% (50%)
128,138 ±11,322
34,519 ±5,877
01:19 (00:23)
105
Fighters Unleashed
Dec 27, 2016
$6.99
N/A (N/A)
6,276 ±2,506
0 ±0
00:00 (00:00)
106
PROJECT XINATRA
Aug 8, 2016
$1.99
N/A (N/A)
5,230 ±2,287
0 ±0
00:00 (00:00)
107
Cell HD: emergence
Feb 19, 2015
$5.99
N/A (N/A)
7,584 ±2,754
262 ±511
00:05 (00:01)
108
Nordenfelt
Jan 14, 2016
$5.99
N/A (N/A)
19,090 ±4,370
2,354 ±1,534
00:09 (00:14)
109
Torsion
Aug 31, 2016
$1.99
N/A (N/A)
4,707 ±2,170
523 ±723
00:04 (00:02)
110
Datswer
Feb 4, 2015
$3.99
N/A (N/A)
2,615 ±1,617
0 ±0
00:00 (00:00)
111
Fleeting Ages
May 2, 2016
$1.99
N/A (N/A)
9,414 ±3,069
523 ±723
00:25 (00:10)
112
Kings Bounty: Legions
Dec 10, 2013
Free
9% (50%)
234,832 ±15,326
84,989 ±9,221
19:28 (00:51)
113
And So It Was
Feb 29, 2016
$1.99
N/A (N/A)
3,661 ±1,914
785 ±886
23:05 (22:53)
114
That Dam Level redux
Feb 25, 2016
$8.99
N/A (N/A)
1,308 ±1,143
0 ±0
00:00 (00:00)
115
Revolt
Jan 26, 2016
$4.99
N/A (N/A)
3,400 ±1,844
262 ±511
00:35 (00:11)
116
Super Cube Smash
Aug 16, 2016
$9.99
N/A (N/A)
6,538 ±2,557
523 ±723
01:58 (01:18)
117
! That Bastard Is Trying To Steal Our Gold !
Mar 3, 2016
$3.99
N/A (N/A)
82,374 ±9,078
77,667 ±8,815
06:25 (06:31)
118
ePic Character Generator
Nov 5, 2015
Free
7% (46%)
77,929 ±8,830
21,182 ±4,604
02:43 (00:11)
119
Maui
Apr 26, 2016
Free
7% (46%)
136,767 ±11,697
84,205 ±9,179
00:23 (00:05)
120
Navy Field 2 : Conqueror of the Ocean
Mar 5, 2015
Free
7% (46%)
613,231 ±24,757
290,271 ±17,038
02:49 (00:20)
121
Imperia Online
Apr 15, 2016
Free
6% (45%)
90,742 ±9,528
40,533 ±6,368
09:25 (00:18)
122
BloodRealm: Battlegrounds
Feb 12, 2015
Free
6% (45%)
201,882 ±14,211
59,623 ±7,724
01:36 (00:11)
123
Daylight's End VR Edition
Aug 26, 2016
Free
N/A (N/A)
28,243 ±5,316
5,230 ±2,287
01:37 (00:07)
124
All Is Dust
Jun 26, 2015
Free
5% (43%)
399,581 ±19,989
181,223 ±13,464
00:26 (00:08)
125
Wondership Q
Jul 18, 2016
$9.99
N/A (N/A)
784 ±1,536
784 ±1,536
02:12 (02:12)
126
Darkwind: War on Wheels
Aug 22, 2014
Free
5% (42%)
251,045 ±15,846
127,092 ±11,276
00:41 (00:06)
127
Dragon Blood
Jan 31, 2017
Free
5% (42%)
29,027 ±5,389
9,937 ±3,153
03:05 (00:56)
128
Dawn of Warriors
Oct 19, 2016
$4.99
N/A (N/A)
1,183 ±1,337
789 ±1,091
00:28 (00:27)
129
TDP4:Team Battle
Mar 12, 2015
Free
4% (40%)
247,123 ±15,722
114,539 ±10,705
01:20 (00:14)
130
- Arcane Raise -
Mar 10, 2017
$2.99
4% (40%)
122,646 ±11,077
117,939 ±10,862
03:31 (03:31)
131
Starlord
Nov 13, 2015
$6.99
N/A (N/A)
7,845 ±2,801
0 ±0
00:00 (00:00)
132
Heroes of SoulCraft - Arcade MOBA
Jul 20, 2015
Free
4% (40%)
257,060 ±16,035
136,506 ±11,686
00:31 (00:05)
133
Silicone-2
Jun 3, 2015
$0.99
N/A (N/A)
5,230 ±2,287
523 ±723
00:04 (00:02)
134
Polterheist
Feb 22, 2017
$4.99
4% (38%)
7,845 ±2,801
4,446 ±2,109
01:09 (00:34)
135
Brick-Force
Dec 11, 2014
Free
3% (37%)
1,544,714 ±39,256
961,818 ±30,994
01:54 (00:19)
136
Bloodwood Reload
Nov 2, 2015
Free
3% (36%)
142,782 ±11,951
63,807 ±7,990
00:18 (00:07)
137
Magic Barrage - Bitferno
Jan 2015
Free
3% (34%)
305,962 ±17,492
153,765 ±12,402
01:08 (00:10)
138
Dexterity Ball 3D
Dec 7, 2015
$6.99
N/A (N/A)
789 ±1,091
394 ±771
00:28 (00:14)
139
ASRECorp
Jul 22, 2016
$0.99
N/A (N/A)
1,972 ±1,726
1,972 ±1,726
01:23 (00:48)
140
Spaceforce Homeworld
Feb 19, 2014
$4.99
N/A (N/A)
1,183 ±1,337
0 ±0
00:00 (00:00)
141
Cannons Lasers Rockets
Aug 25, 2014
Free
1% (24%)
239,278 ±15,470
90,219 ±9,501
00:18 (00:07)
142
Monster Challenge Circus
May 15, 2014
$4.99
N/A (N/A)
3,400 ±1,844
262 ±511
00:05 (00:01)
143
Strike Force: Arctic Storm
Sep 21, 2016
N/A
N/A (N/A)
1,046 ±1,023
262 ±511
00:16 (00:05)
144
Doom Rails
Nov 4, 2009
$2.99
N/A (N/A)
2,092 ±1,446
785 ±886
00:25 (00:11)
145
Constricting Cubes
Nov 7, 2016
$0.99
N/A (N/A)
5,492 ±2,344
0 ±0
00:00 (00:00)
146
Drunk Wizards
Jun 6, 2016
$7.99
N/A (N/A)
20,136 ±4,488
785 ±886
00:02 (00:01)
147
NOBUNAGAS AMBITION: Sengoku Gunyuuden /
Feb 21, 2017
$19.99
N/A (N/A)
1,577 ±1,543
394 ±771
02:00 (01:00)
148
A.I. Space Corps
Feb 5, 2016
$4.99
N/A (N/A)
10,983 ±3,315
523 ±723
47:00 (31:18)
149
Frizzy
Dec 23, 2015
$2.99
N/A (N/A)
7,845 ±2,801
785 ±886
14:59 (07:29)